Organize your home with beautiful storage baskets! This collection of baskets is sure to inspire you to declutter every room in your home!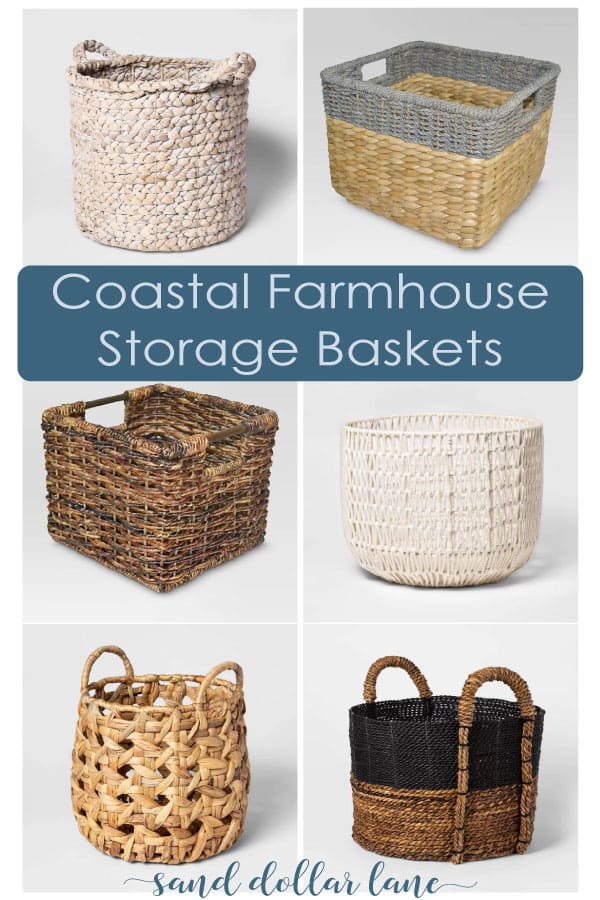 I've put together this list of some of my very favorite storage baskets. Included are white baskets, natural baskets, and two-tone baskets. Of course, there are many other types of storage baskets but I had to put a limit on how many to include in one post!
For your convenience, this post contains affiliate links.  See my full disclosure page here
Natural Woven Baskets
I love the way these pretty baskets bring in a natural look to your home. They coordinate with many different decor styles, especially coastal and farmhouse styles.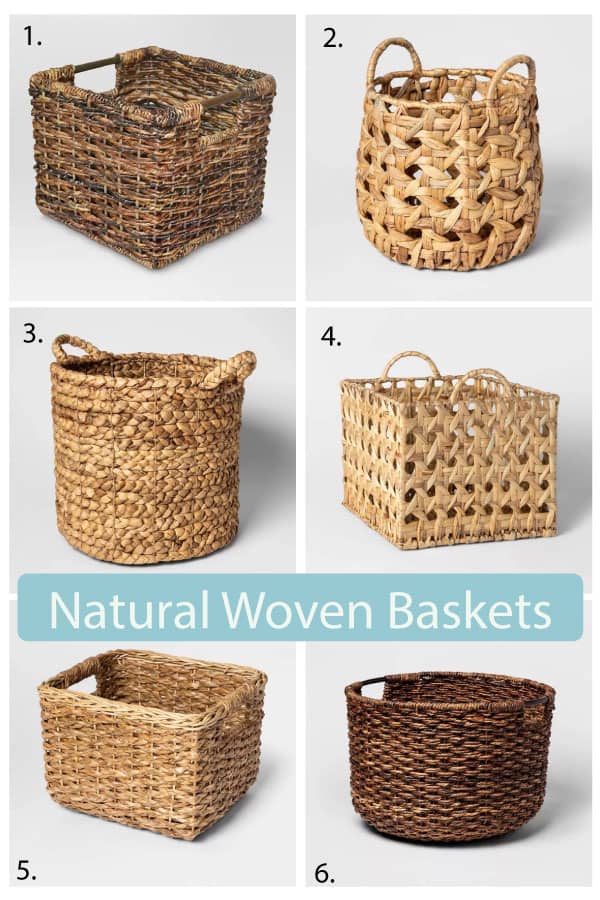 1. Wicker Milk Crate // 2. Open Weave Basket // 3. Decorative Basket Natural //
4. Water Hyacinth Milk Crate // 5. Aseana Small Milk Crate // 6. Dark Global Round Basket
White Storage Baskets
White baskets help keep your home bright and airy, especially when they are helping to hide clutter. That's a win-win!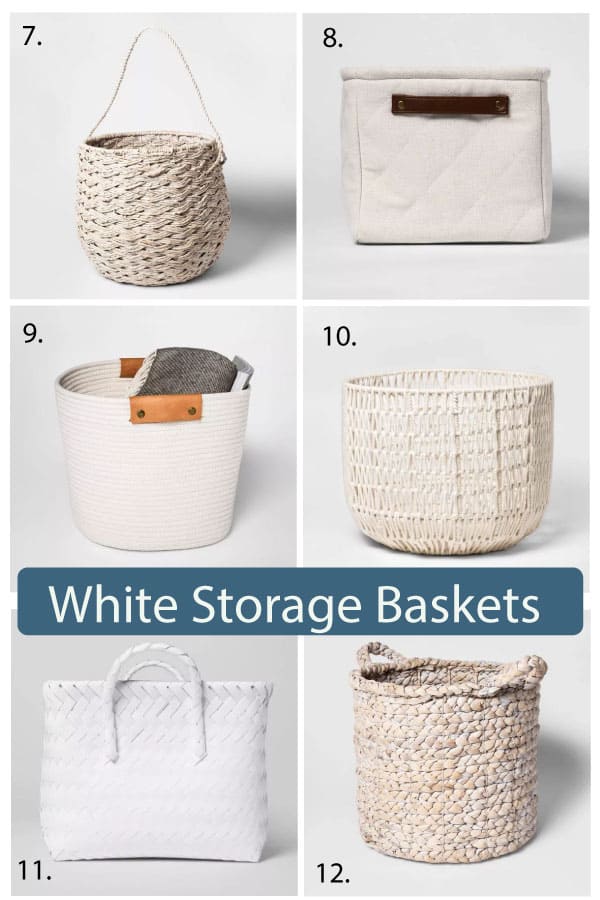 7. White Large Round Basket // 8. Cloud Island Large Quilted Bin // 9. Coiled Rope Basket //
10. Round Woven Basket // 11. Small White Basket // 12. Round Woven Basket White
Two-tone Storage Baskets
Using two-tone baskets is a fun way to organize your belongings. These combos add a little something special to your decor.
13. Matgrass/Coiled Rope Basket // 14. Cloud Island Rope Bin // 15. Seagrass Wicker Storage //
16. Braided Matgrass/Rope Basket // 17. Blocked Basket Black // 18. Basket with Round Handles
Where can you use storage baskets in your home?
We use baskets in every room of our home. Our kitchen, laundry area, and mudroom are just a few places you'll find our stuff neatly corralled in a pretty basket.
Other areas to use storage baskets to organize your home are
bathroom for makeup and hair products
cleaning closet to organize cleaning supplies
kids rooms to help them keep toys under control
linen closet to store sheets and guest towels
pantry for storing similar food types together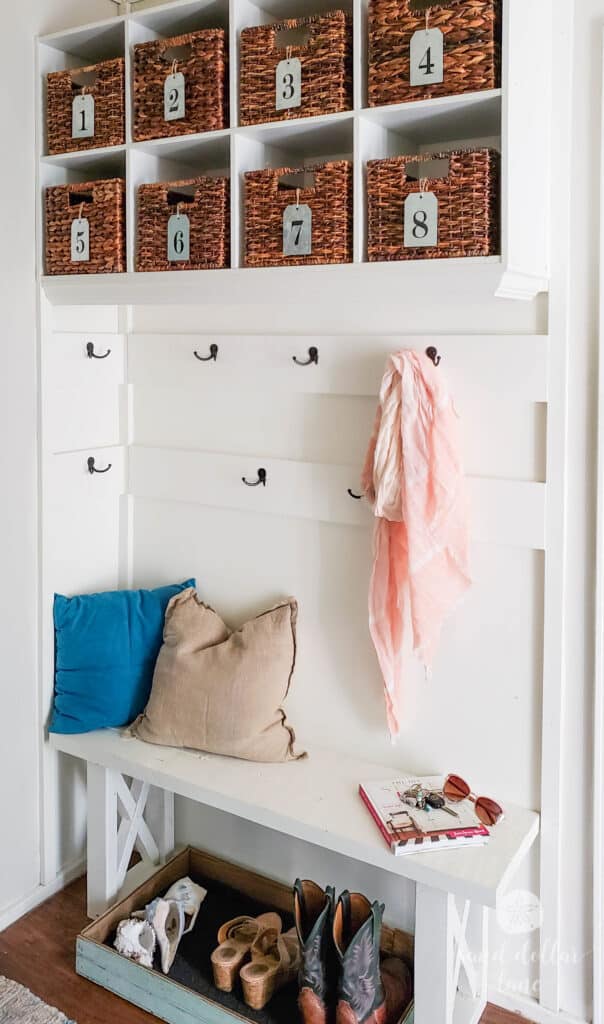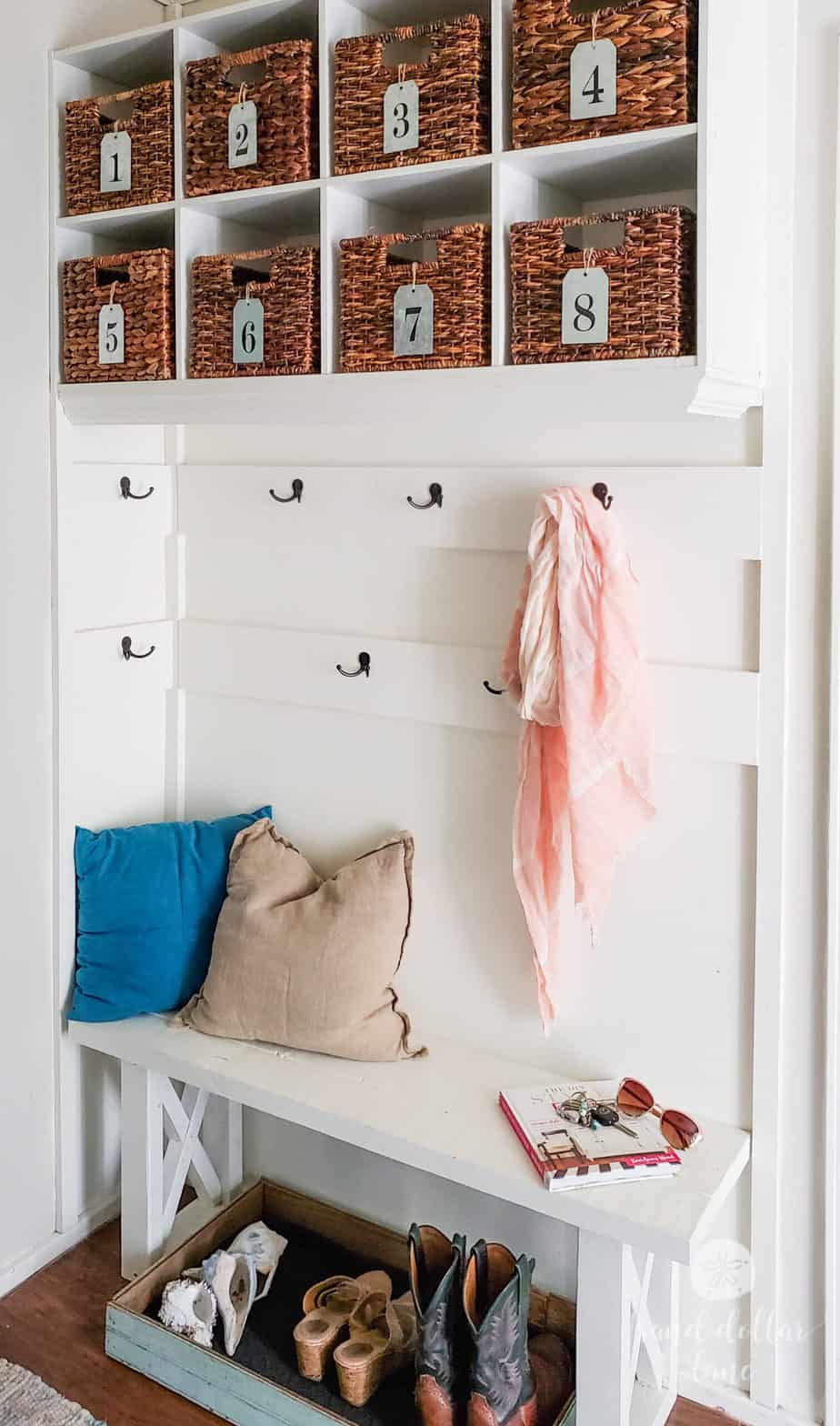 What do you store in baskets?
You can use baskets to store just about anything in your home.
Smaller baskets are great for hair ties in a vanity, office supplies in your desk and miscellaneous items in junk drawers.
Medium size baskets work for hats and mittens, pet supplies and kitchen tools.
Large baskets are perfect for storing throw blankets, magazines, and beach towels.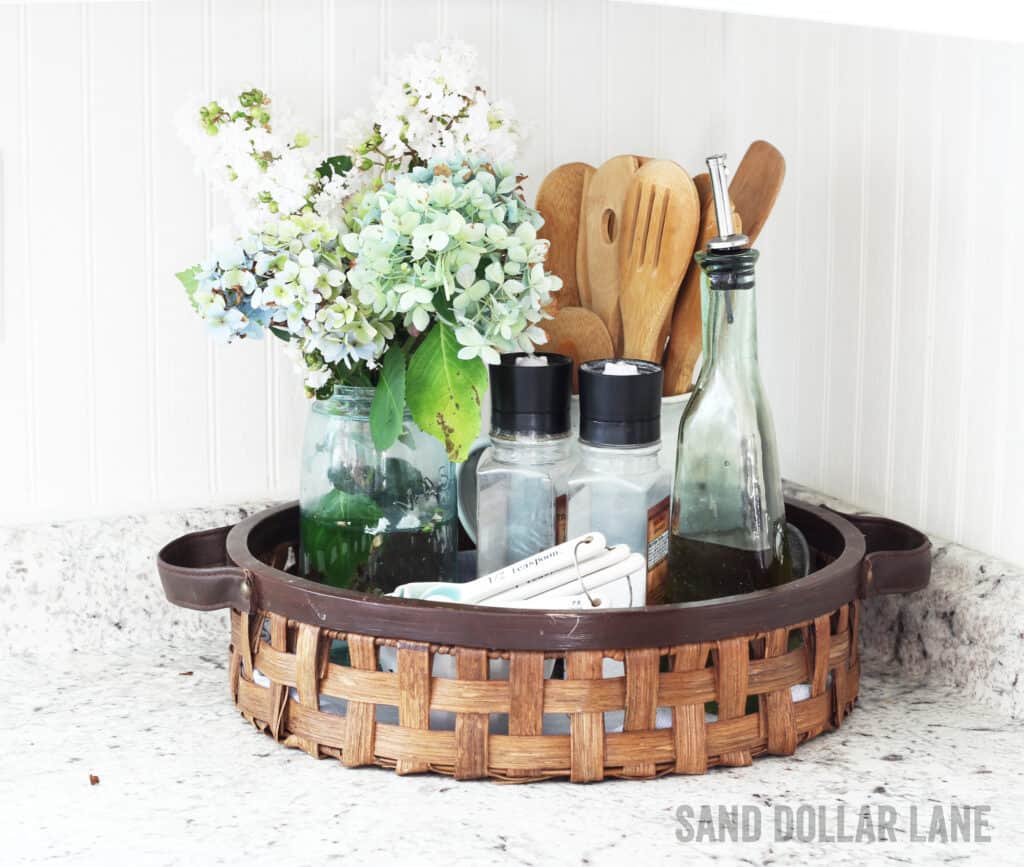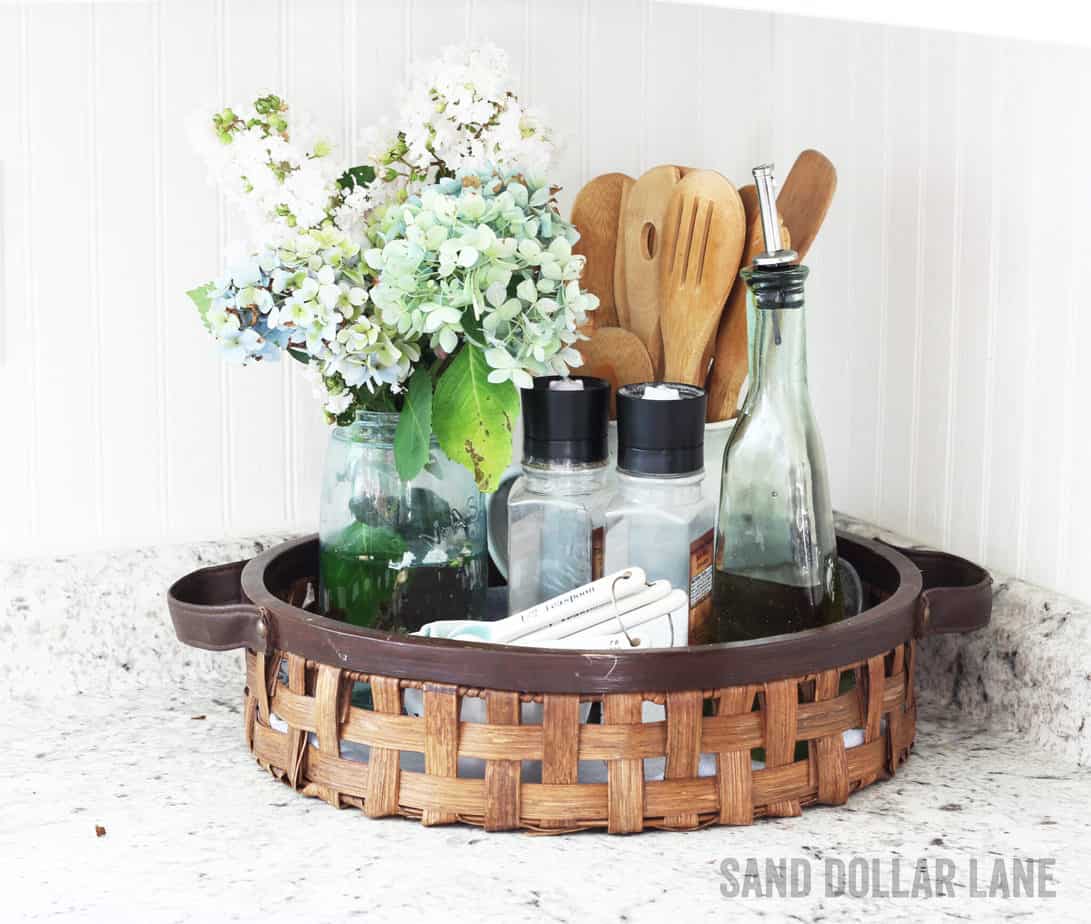 I hope I've inspired you to organize your home with baskets. Post your basket ideas on Instagram and tag me @sanddollarlane, I would love to see them!