Decorating a small side porch for fall is fun, easy, and inexpensive!
It's still feeling like summer here in coastal NC but that doesn't stop me from getting my fall decorating groove on. I like to start our outdoor fall decorating with our side porch for a couple of reasons.
Small side porches are quick and easy to decorate which is important when it's 90 degrees out! You don't want to be fussing with cute flannel throws and large rugs when there's sweat rolling into your eyes!
You never know when a hurricane is going to make you take down all your pretty decorations. You'll be glad you only decorated a small space so you have less to put away and then put back up. (This lesson I learned the hard way!)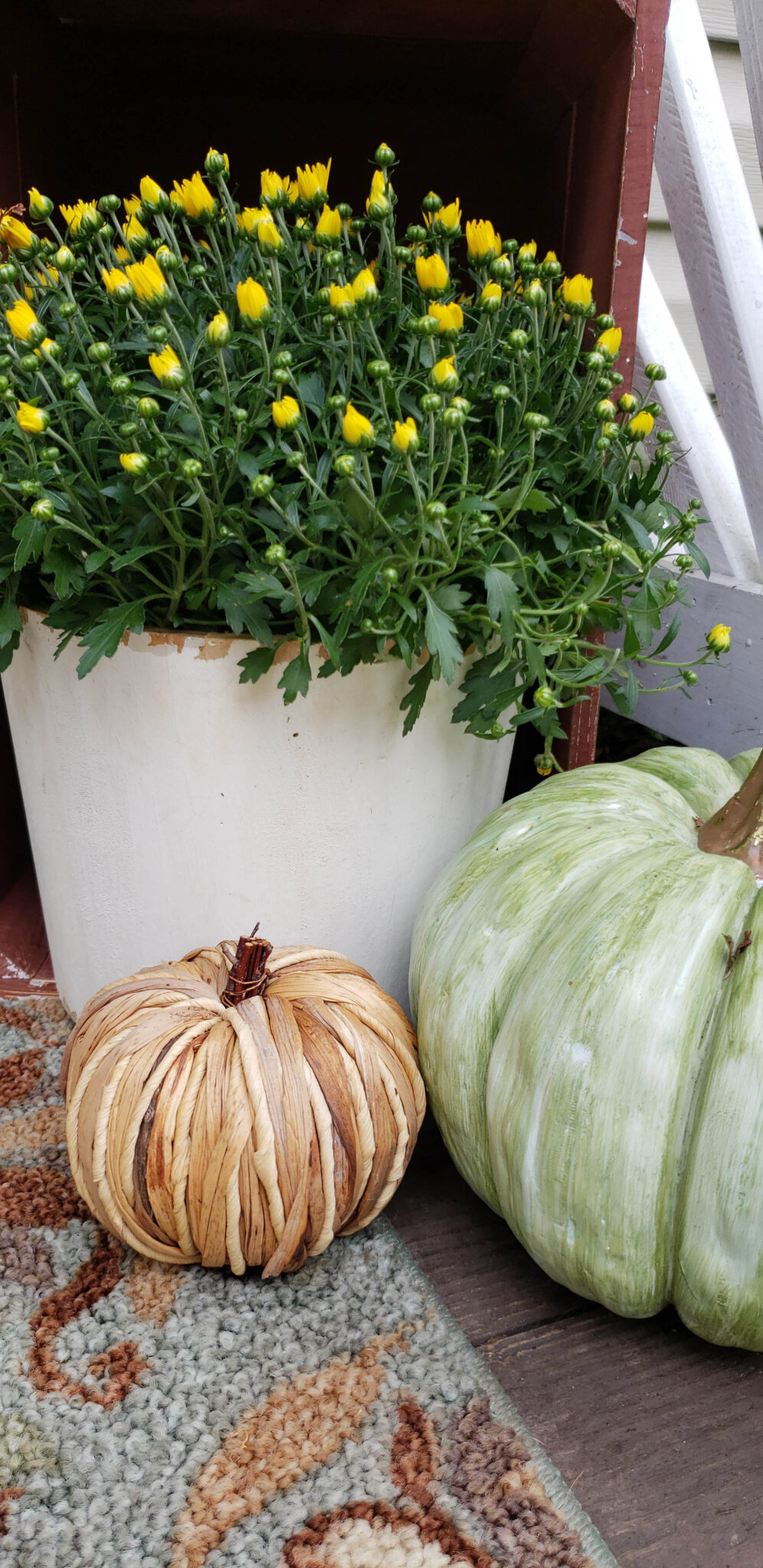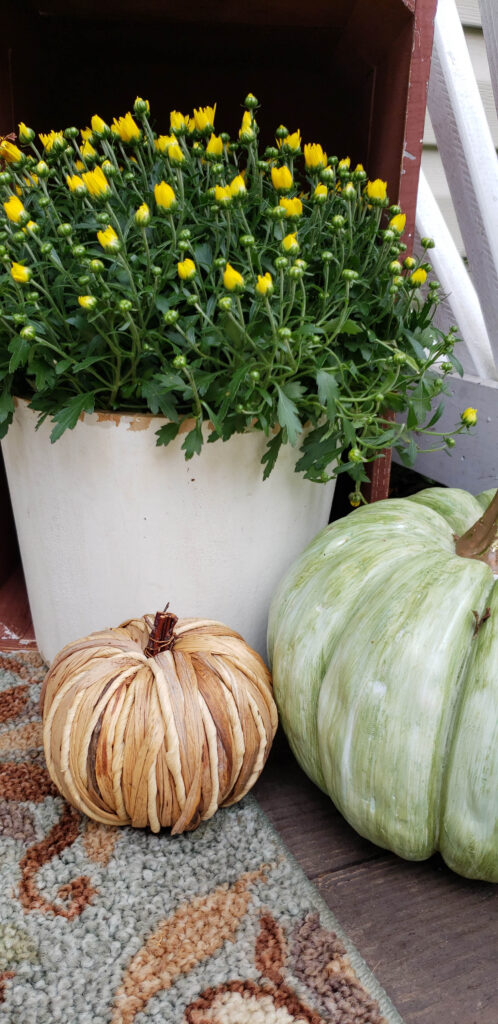 I am so happy to once again be joining the Fall Ideas Tour hosted by Angie at Postcards on the Ridge. This is always a great tour full of super creative bloggers so be sure to check out all the inspiration at the end of this post.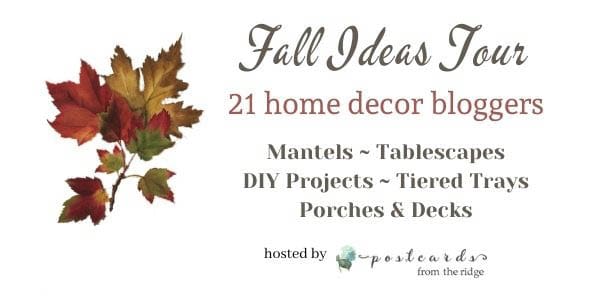 Inexpensive Fall Decorating
For your convenience, this post contains affiliate links. See my full disclosure page here
I like to use fall decorations that I already have for the side porch and save my decorating dollars for real pumpkins and fresh mums for our front porch and walkway. The only things I purchased this year was a mum plant, purple fountain grass, and this cute Eucalyptus Wreath from Kirklands. I am not a big fan of oranges and reds so I like the subtle fall colors in this wreath.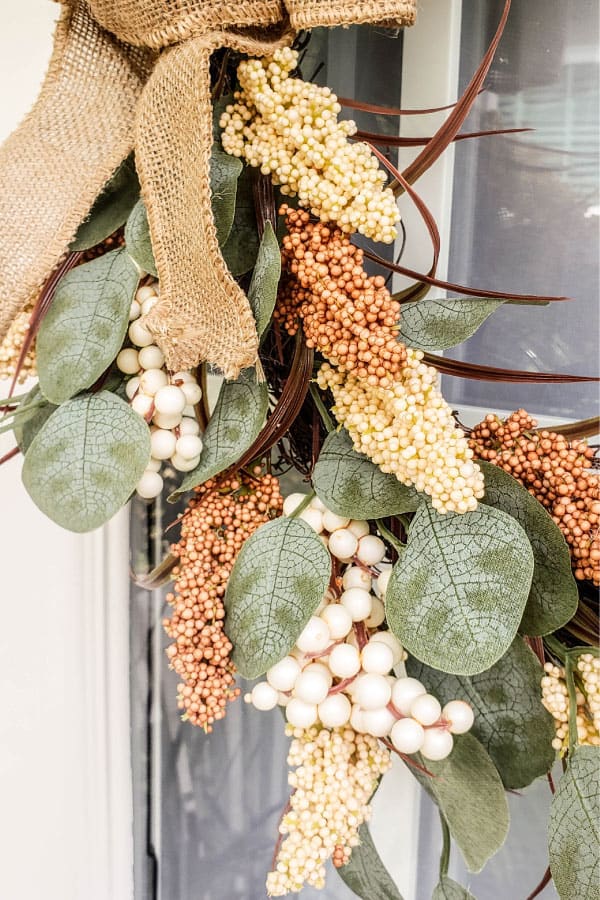 Everything else I already had on hand. You may recognize this pretty rug from our fall porch a couple of years ago (it's so much prettier in person). You can see it here along with some tips on decorating small porches.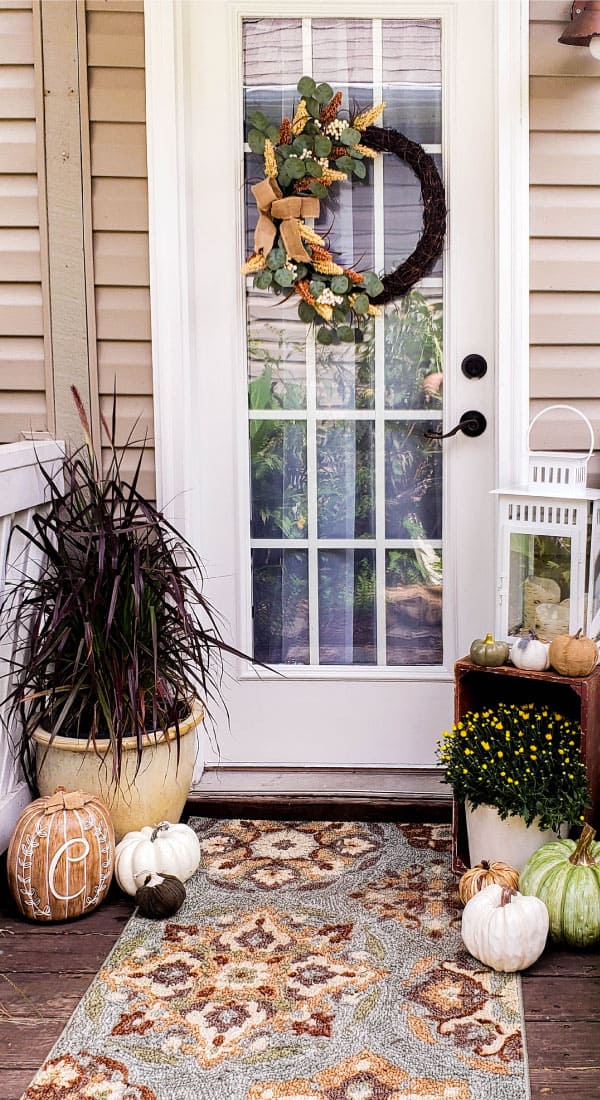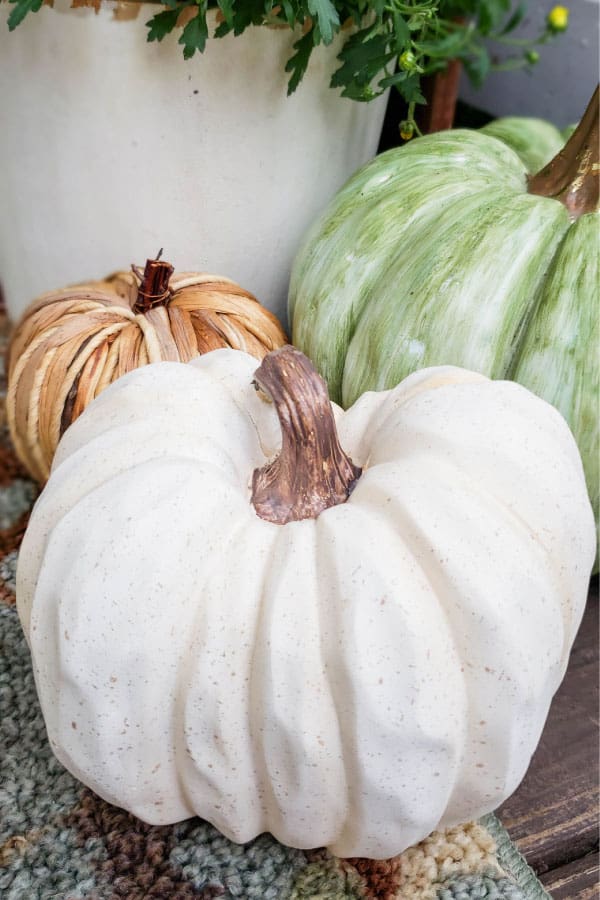 This large white lantern was a side of the road find! It's been on our front porch with Birch Flameless Candles in it for a couple of months. I love flameless candles, especially outdoors.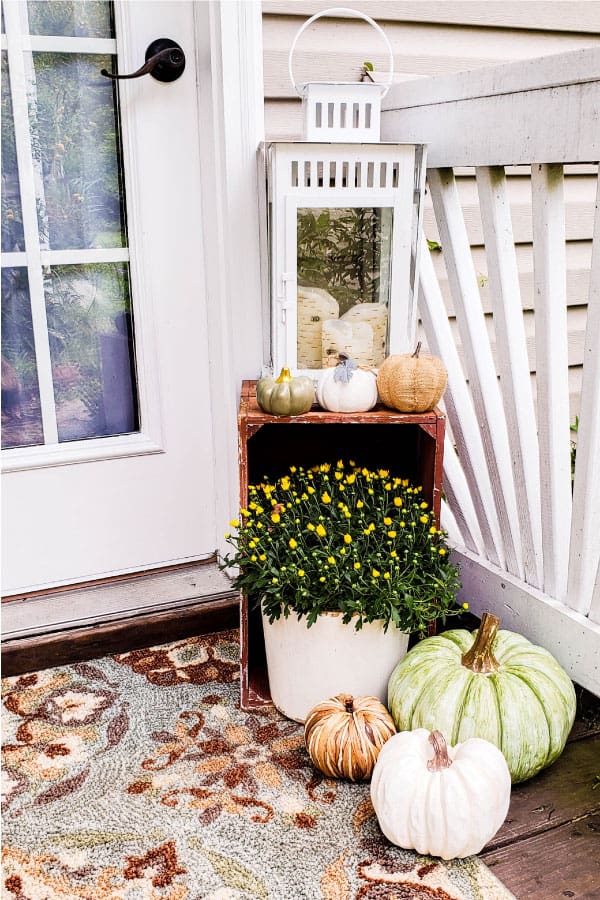 I tucked a live mum into a Rustic Crate that we used for toy storage years ago and added some artificial pumpkins from my stash.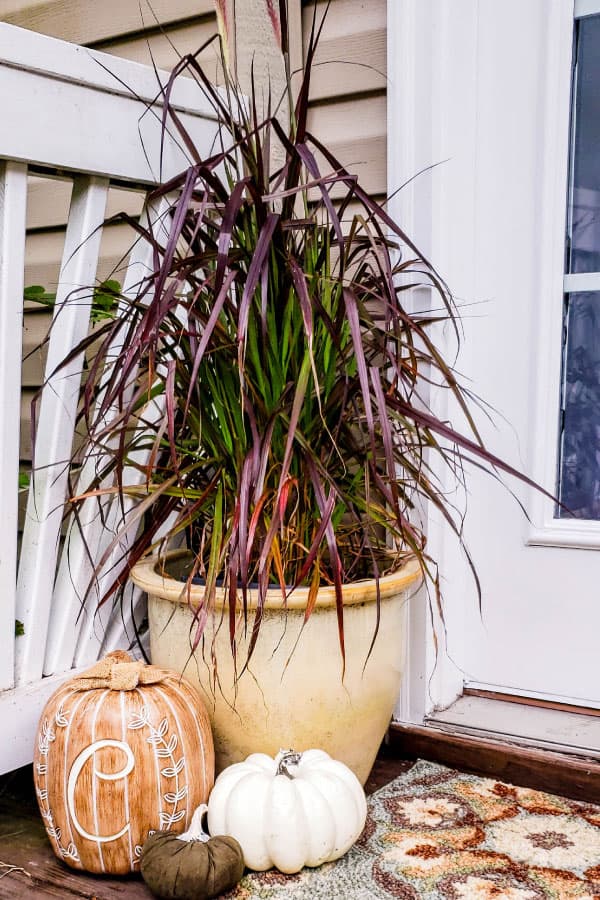 Using Live Plants in your fall decor
I prefer live plants to faux most of the time. The mum and this purple fountain grass will both be moved into one of our gardens in a of couple months. Besides mums and fountain grass, there are lots of great plants that are perfect for fall porch decorating including
celosia
ornamental peppers
black eyed susan
asters
Most come in a variety of colors to coordinate with your fall decor.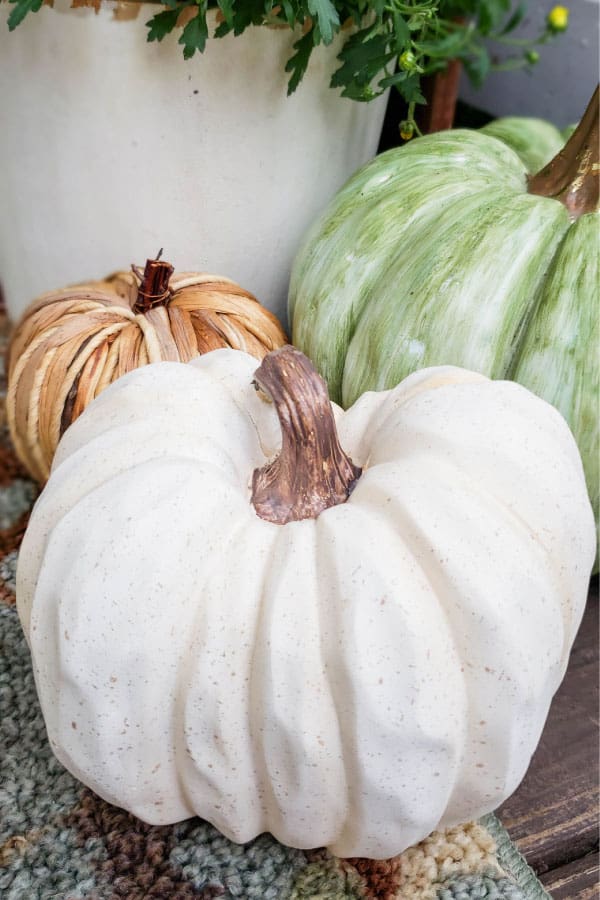 I will be sharing our fall front porch and our new pergola soon. Until then, be sure to check out my friends' posts below for more amazing fall decorating inspiration!
Fall Mantel Decor Ideas
Fall Tablescape Decor Ideas
Fall Porch and Deck Decor Ideas
Fall Tiered Tray Decor Ideas
Fall DIY Crafts