Dining Room Christmas Decorating
Soft lambs ear greenery, navy blue, champagne, and cream ornaments, and a little mercury glass combine to create a beautiful cozy Christmas look in our dining room.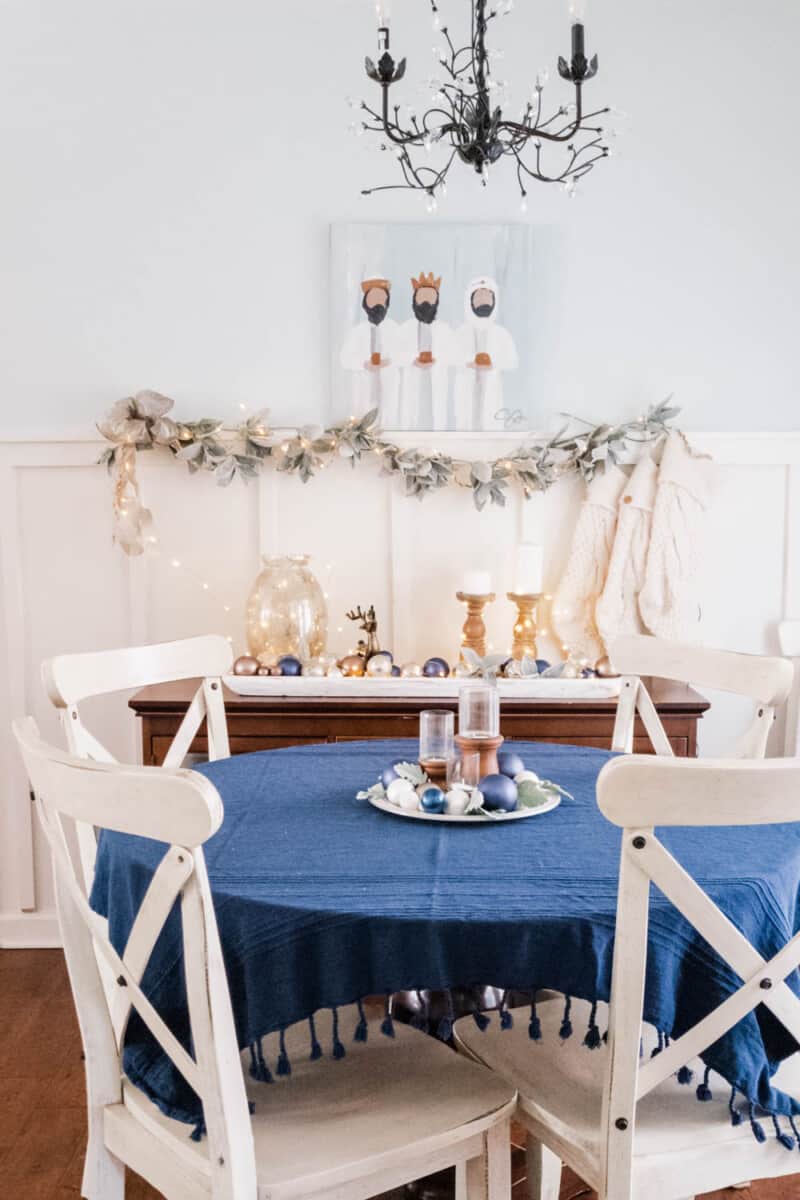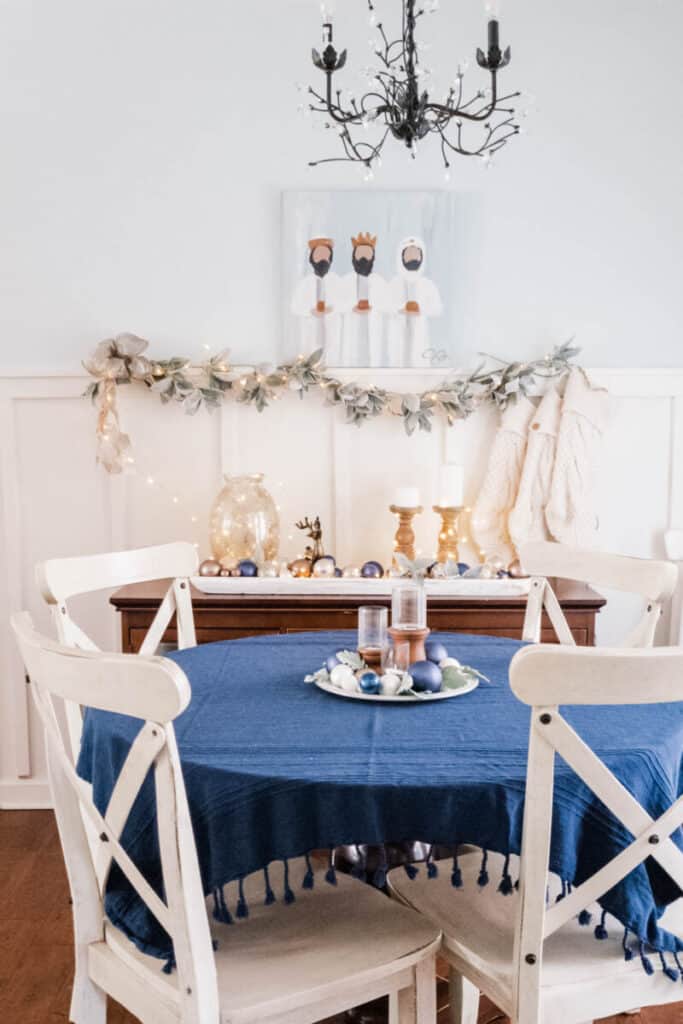 Today I am sharing how I decorated our dining room for Christmas this year. These simple touches make this space feel festive and cozy!
I am excited to be hosting The Celebrating Christmas Home Tour again this year.
If you are visiting from Our Crafty Mom, welcome! I love the way Michelle decorated her bedroom for Christmas!
Be sure to visit all the participants in this year's tour at the end of this post.
This post contains affiliate links. As an Amazon Associate, I receive a small commission at no cost to you! Read my full discloser policy here.
Christmas Dining Room Sideboard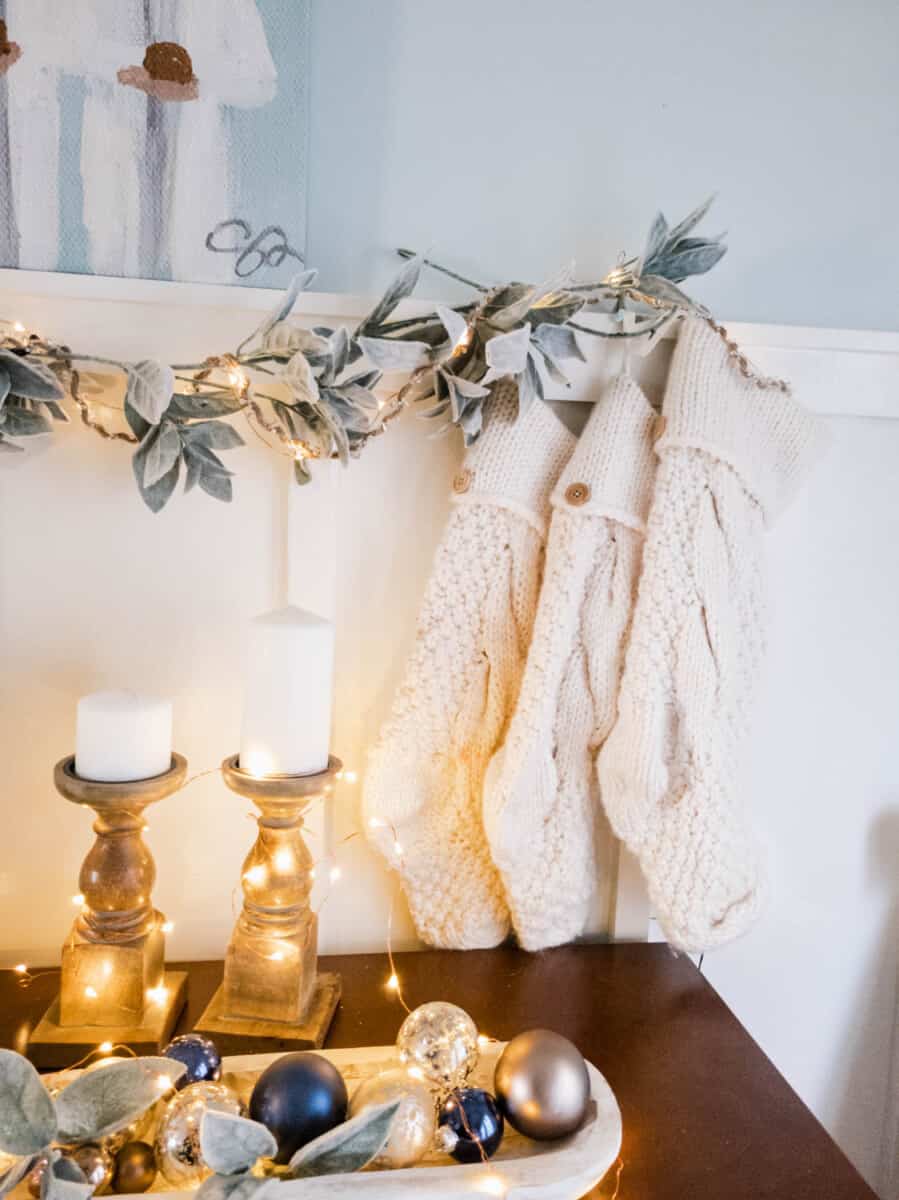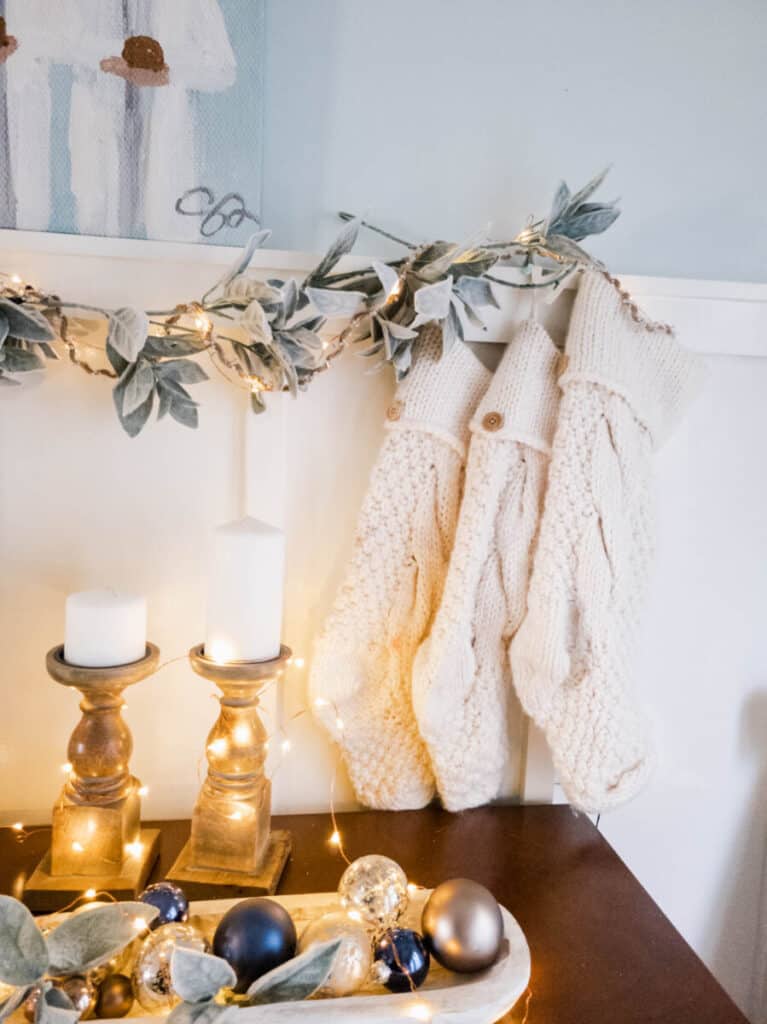 I love decorating the sideboard in our dining room.
Sometimes it has a simple look like this and other times I go all out like this!
This Christmas, I used accessories that were already on the sideboard and added a few Christmas touches.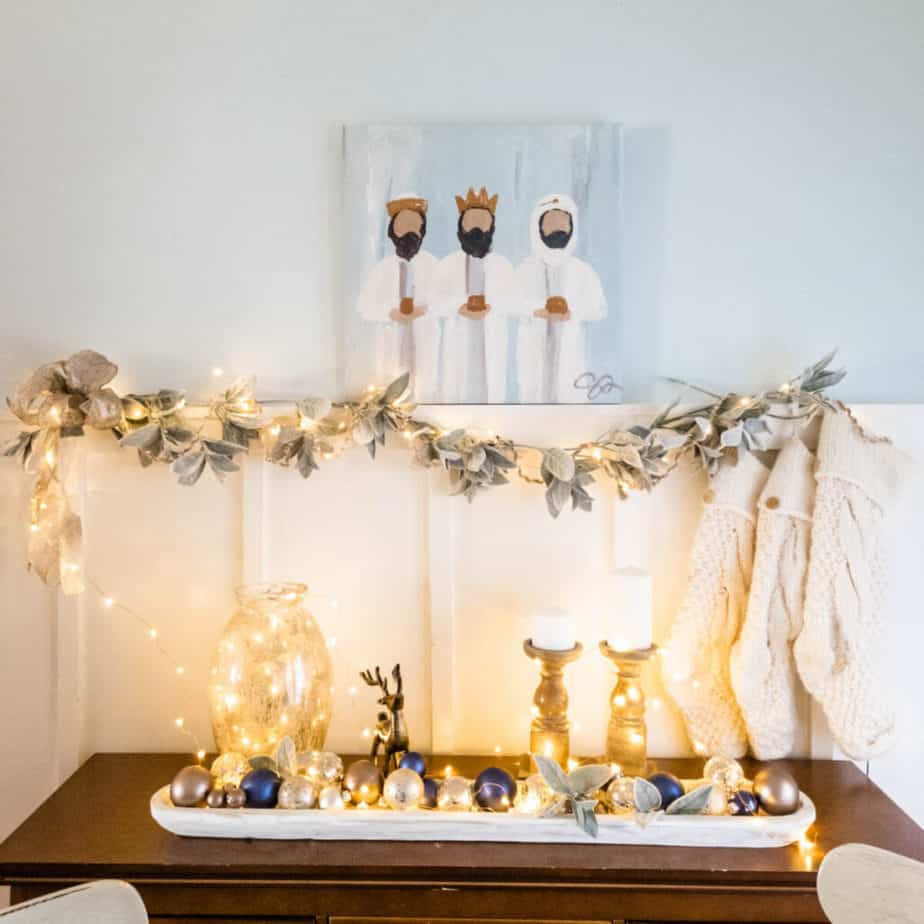 In the long white dough bowl that usually holds glass floats, I placed navy blue, champagne, and mercury glass ornaments. Then, I added a few lambs ear leaves to soften it up a little.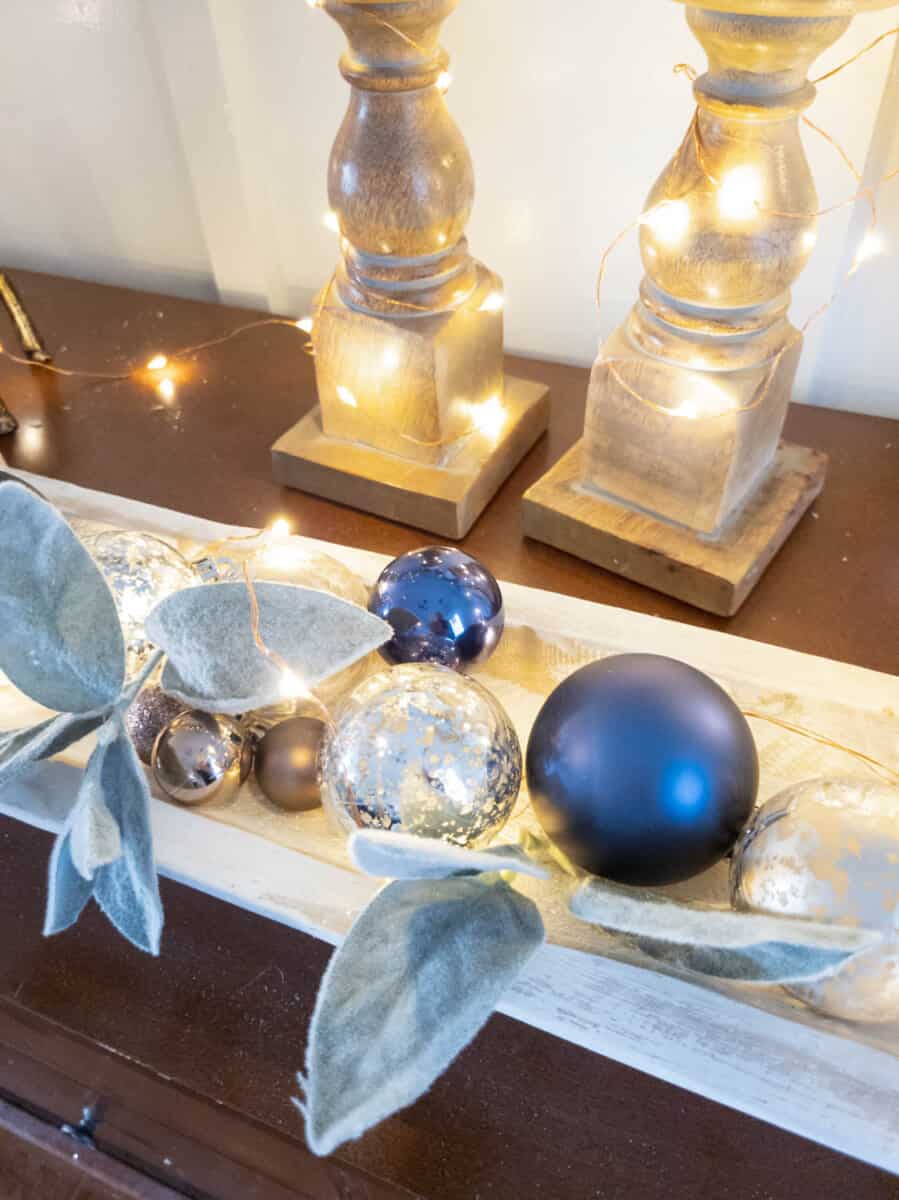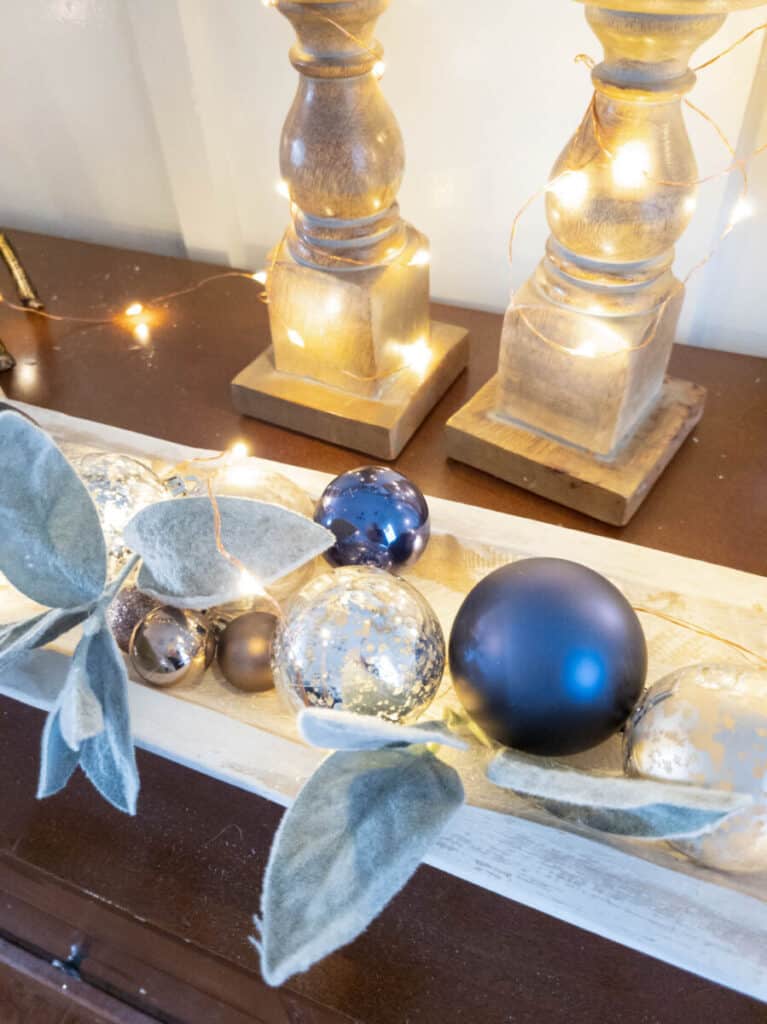 The wooden candleholders were already there and I swapped a wicker lantern for a mercury glass vase for a little extra sparkle.
When it comes to decorating for Christmas, I am all about the sparkle!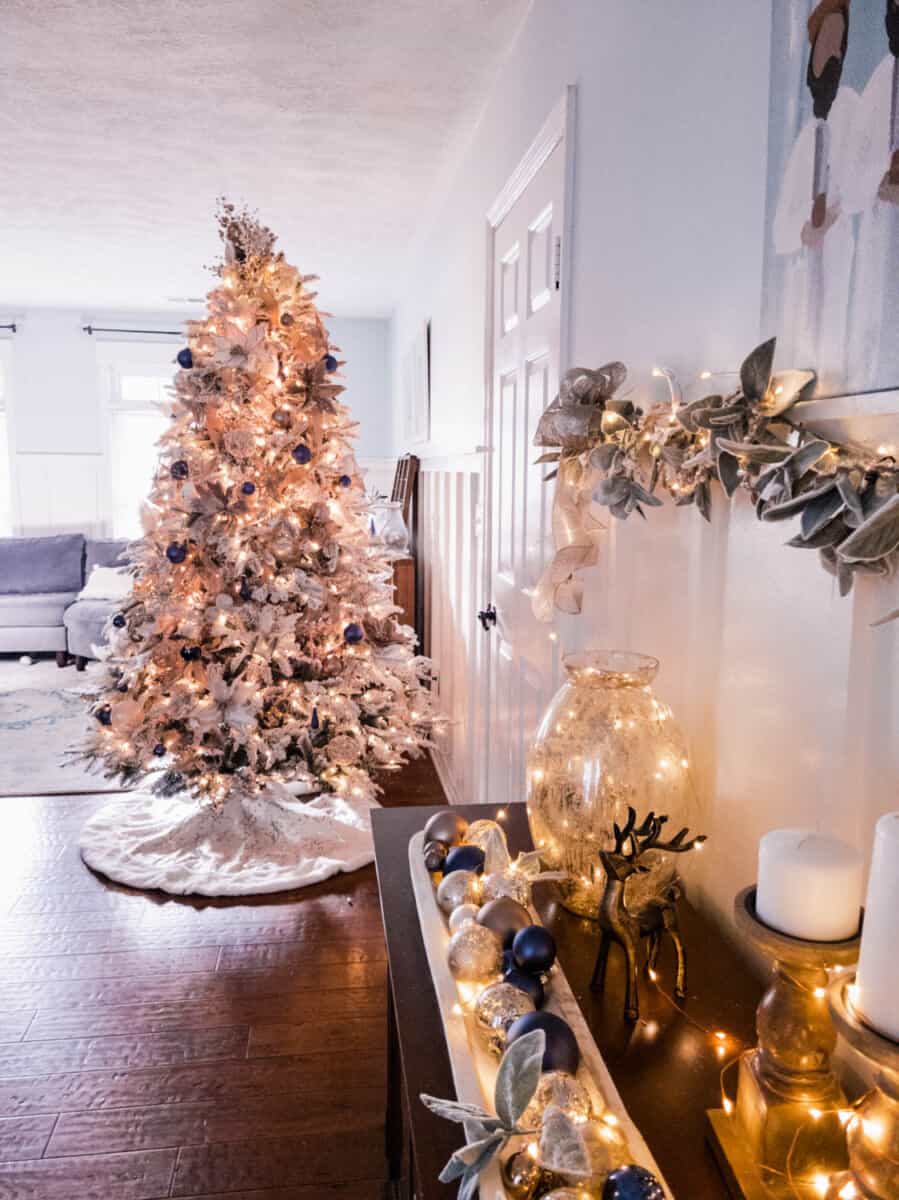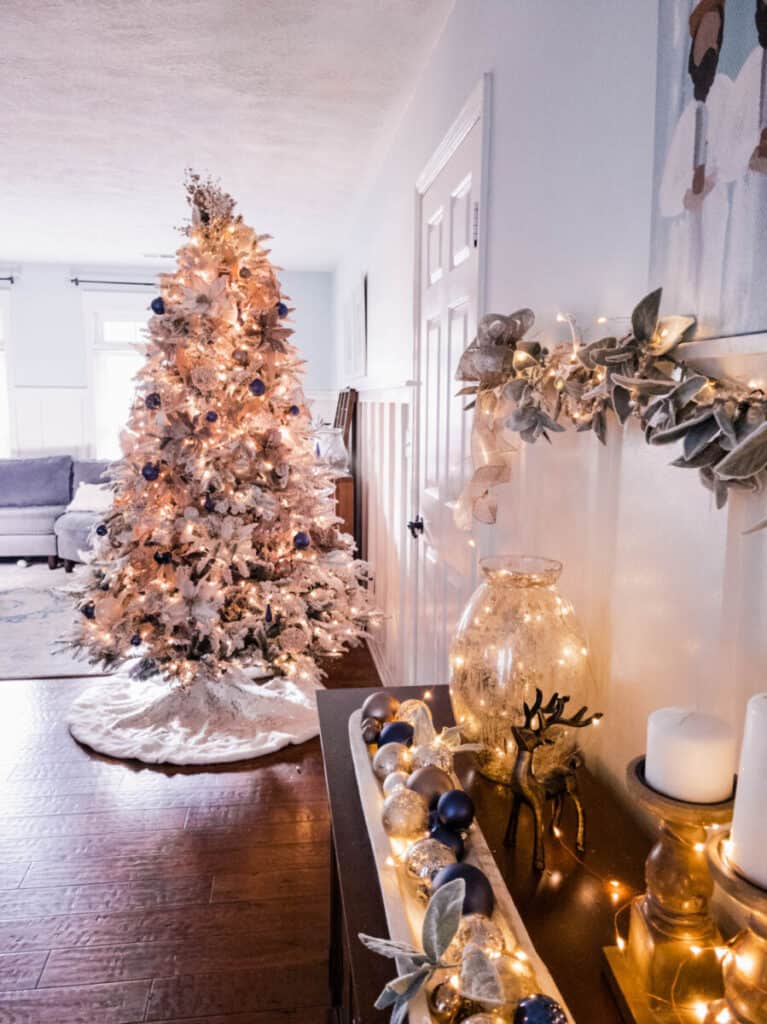 Lambs Ear Christmas Garland and Wreaths
Lambs ear leaves are so soft and have a gorgeous color.
When I decided to use lambs ear garland and wreaths in my dining room Christmas decor I had planned to add evergreen branches and sprigs to it.
It wasn't until as I was taking these pics that I realized I had forgotten to!
However, it's pretty as is, it doesn't need the extra greenery.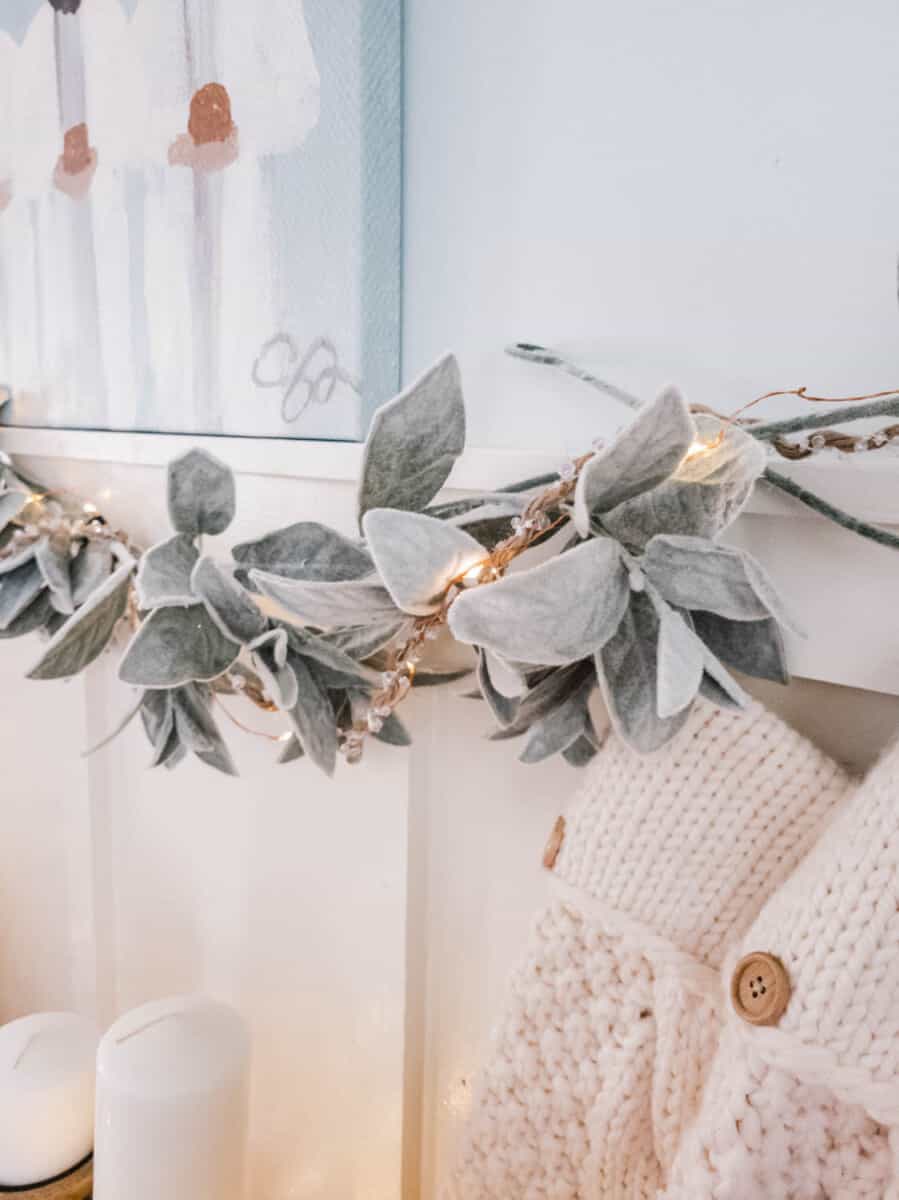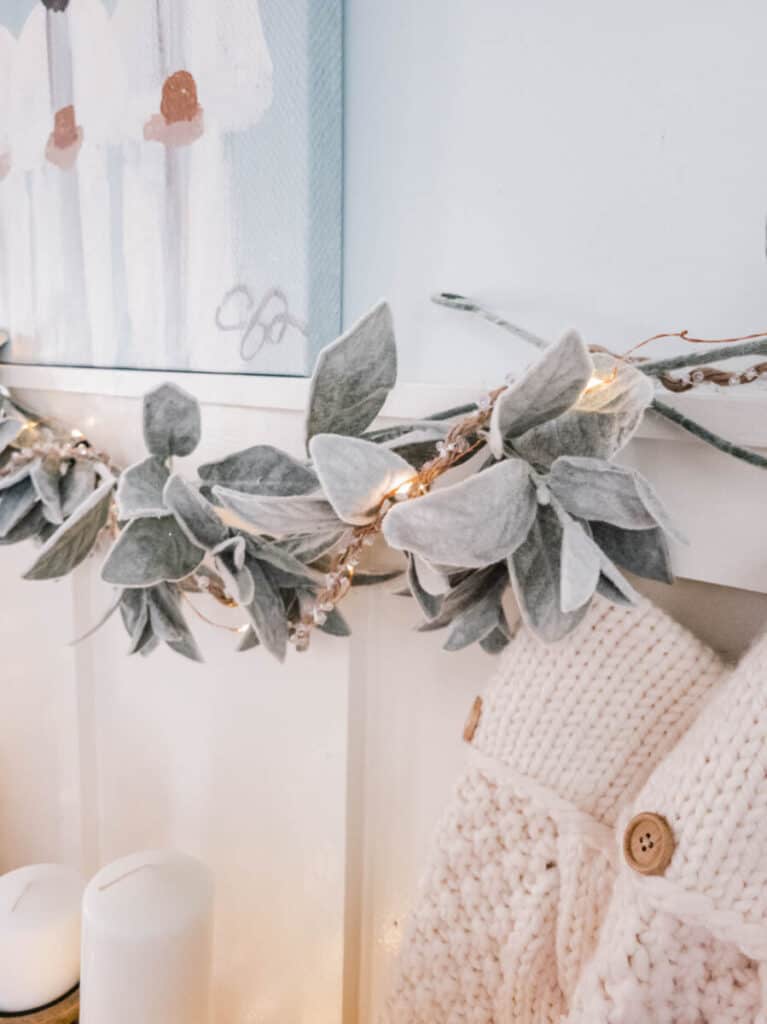 Thin beaded garland, twinkle lights and ribbon really dress up the garland.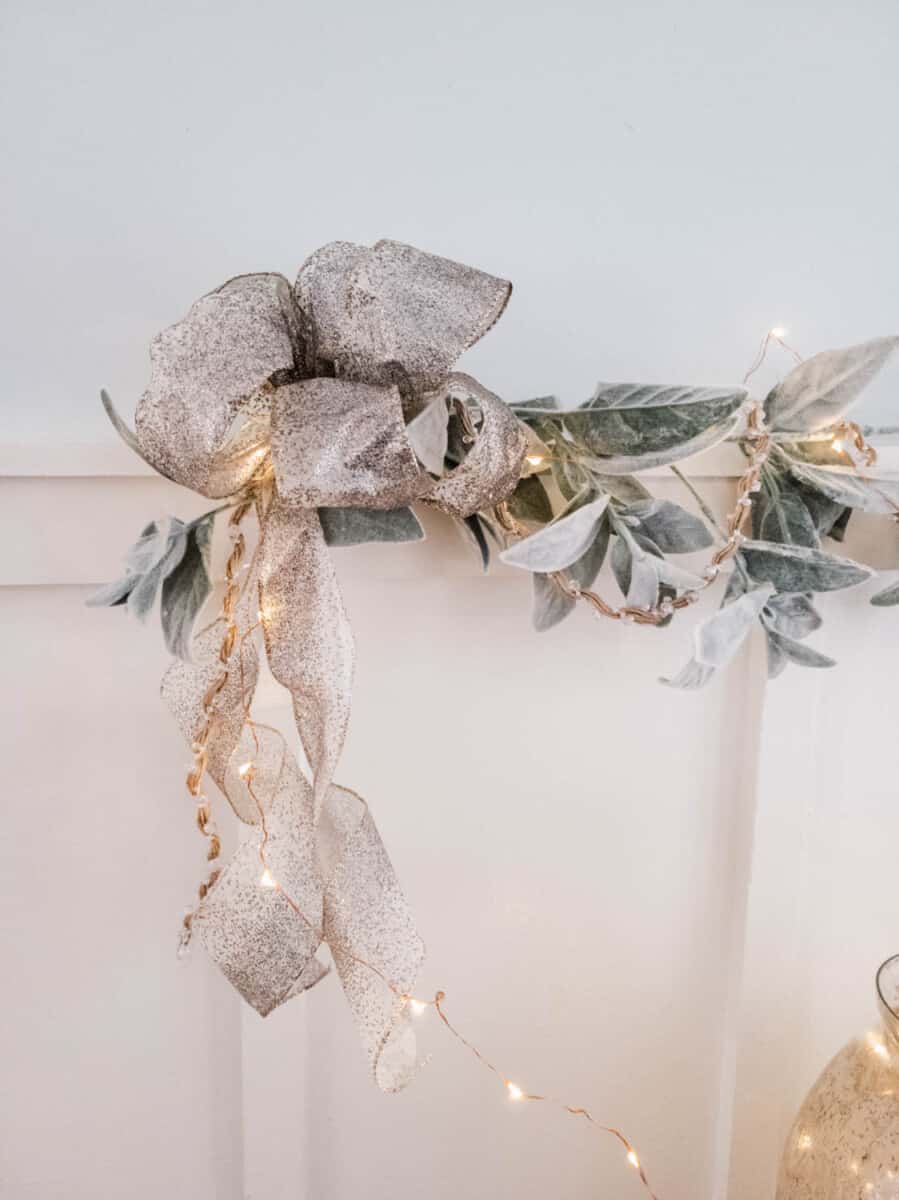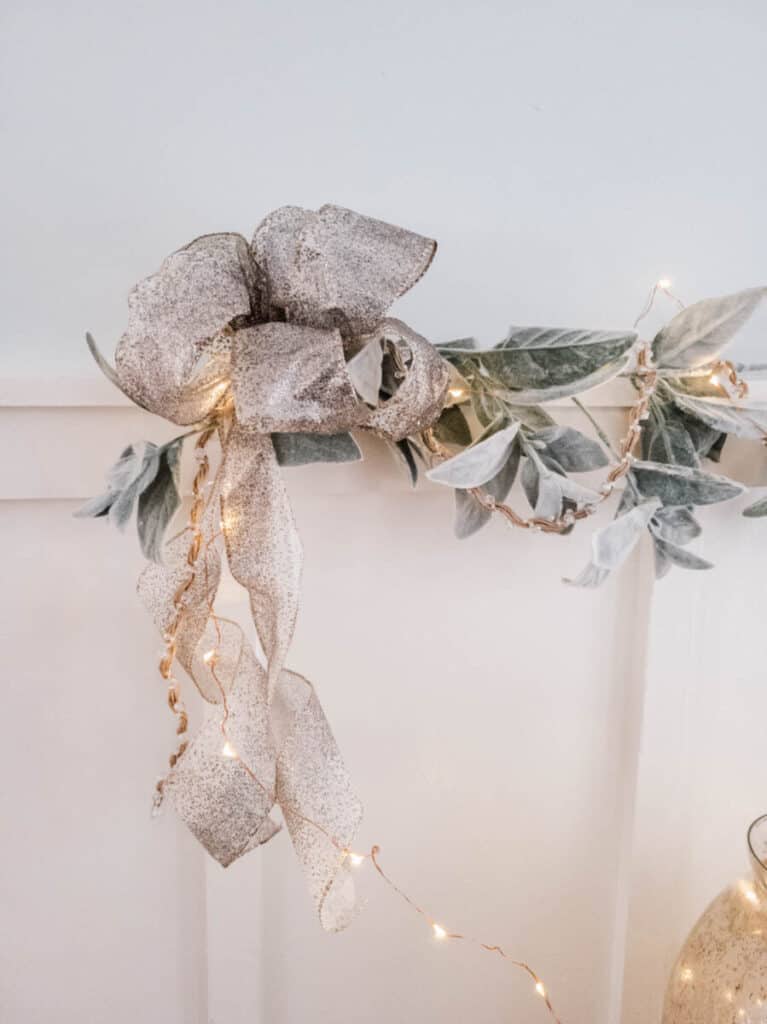 I hung some glass ornaments that match the ones on our tree in the middle of the wreaths.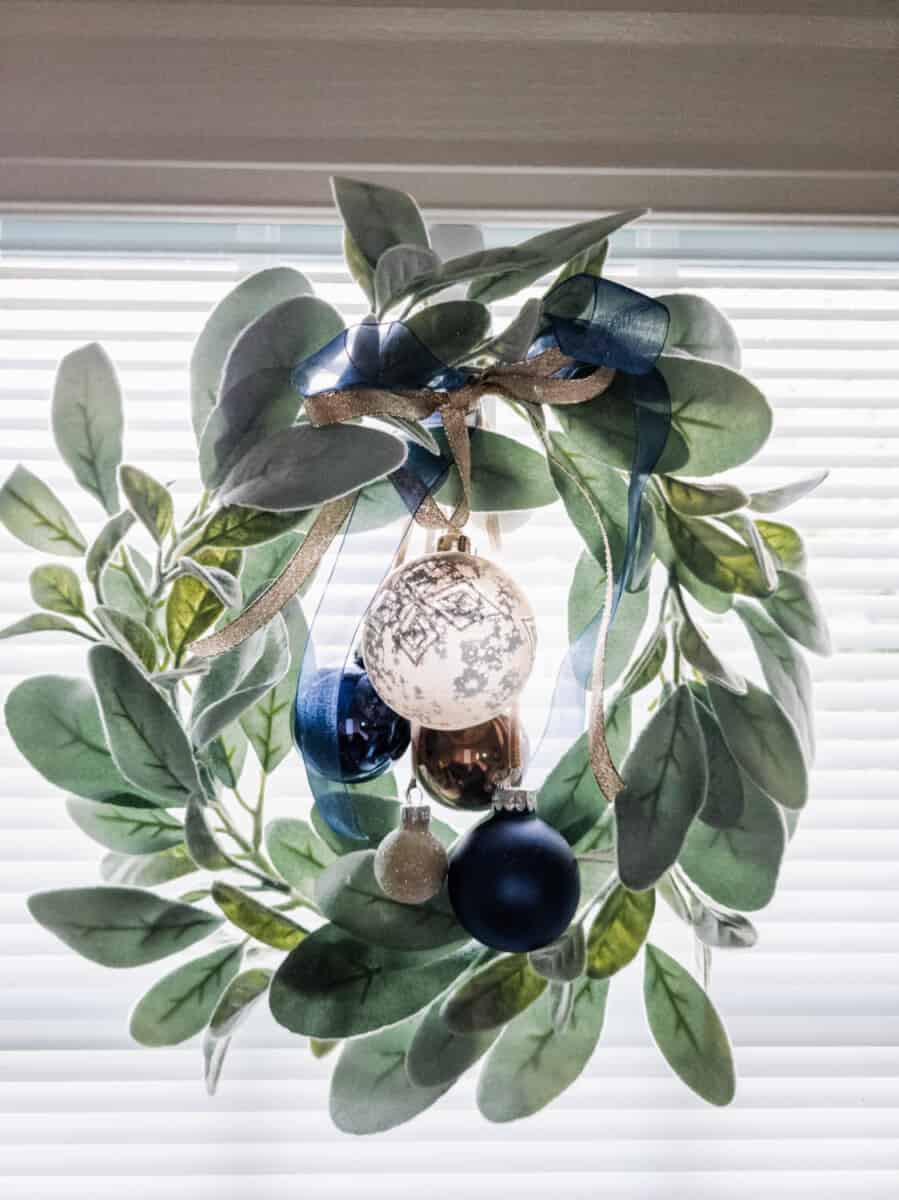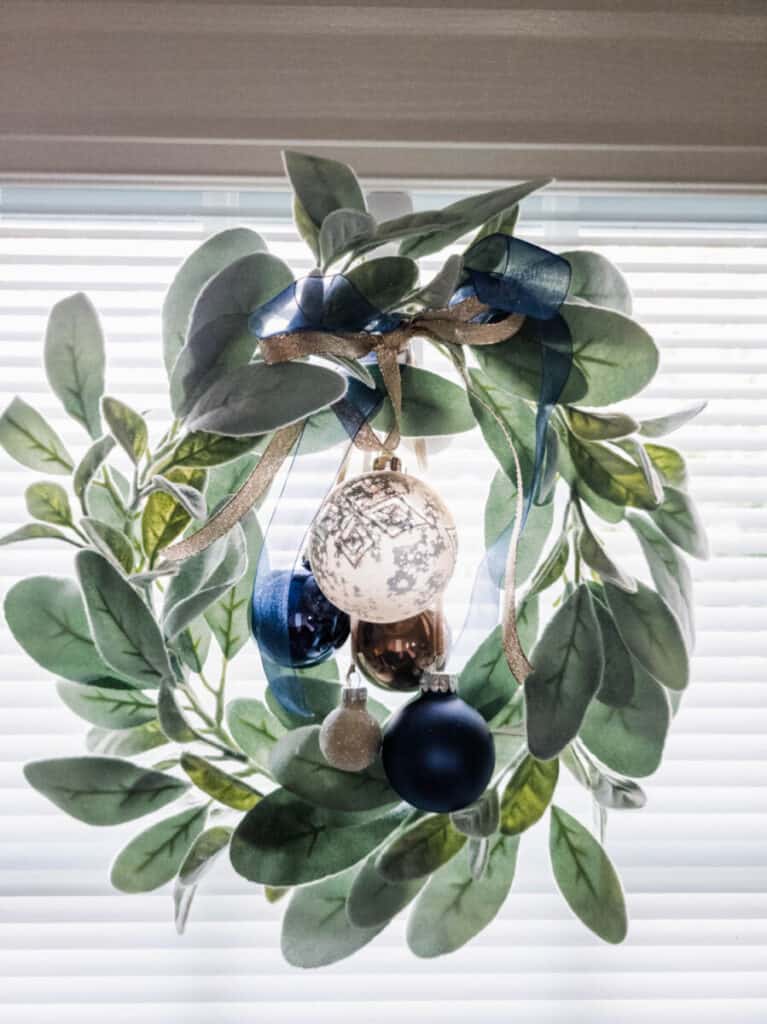 They look so cute on our dining room french doors.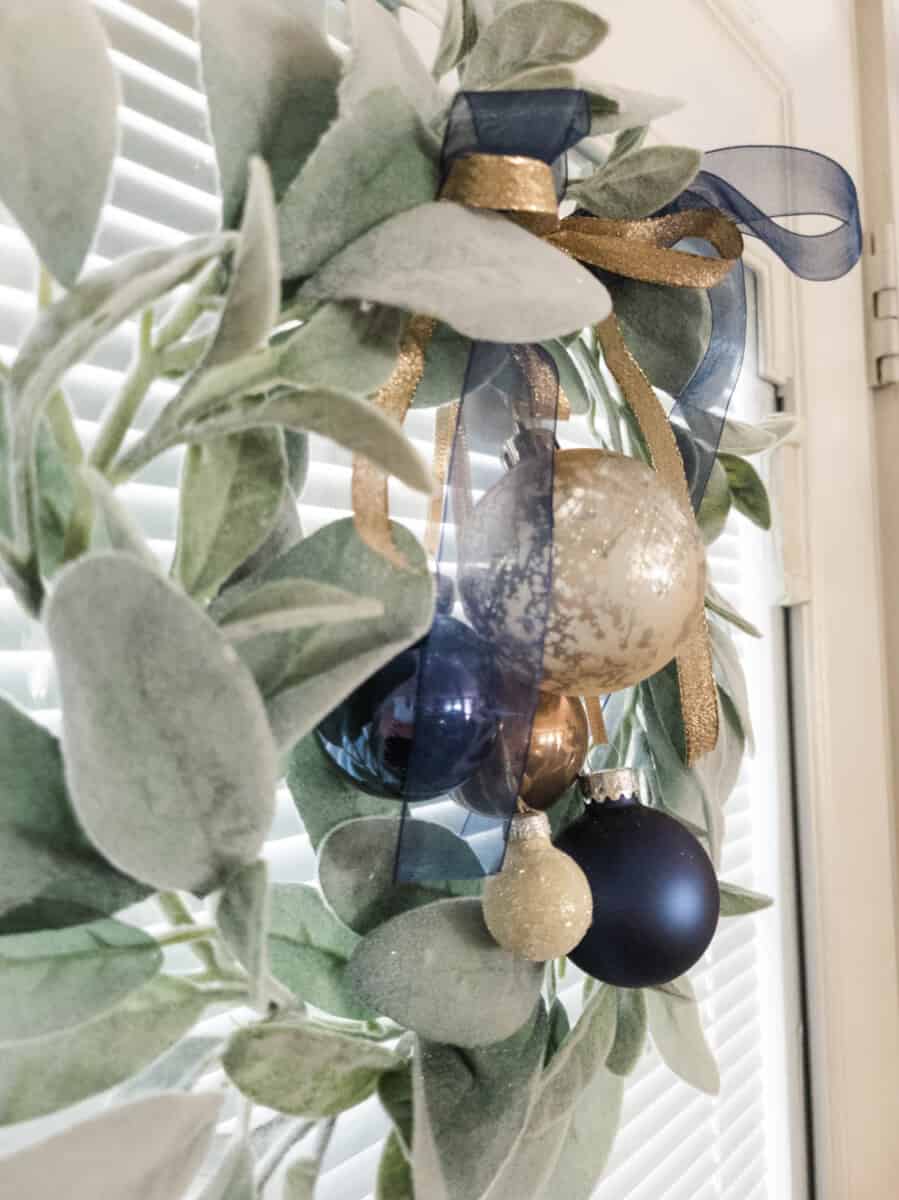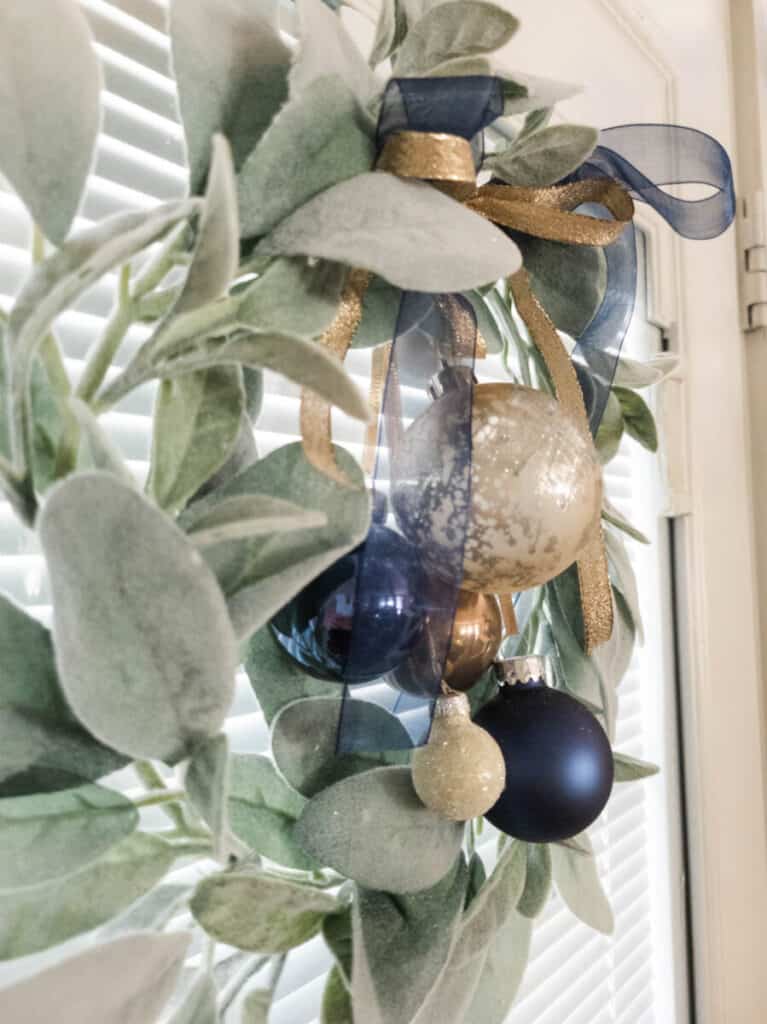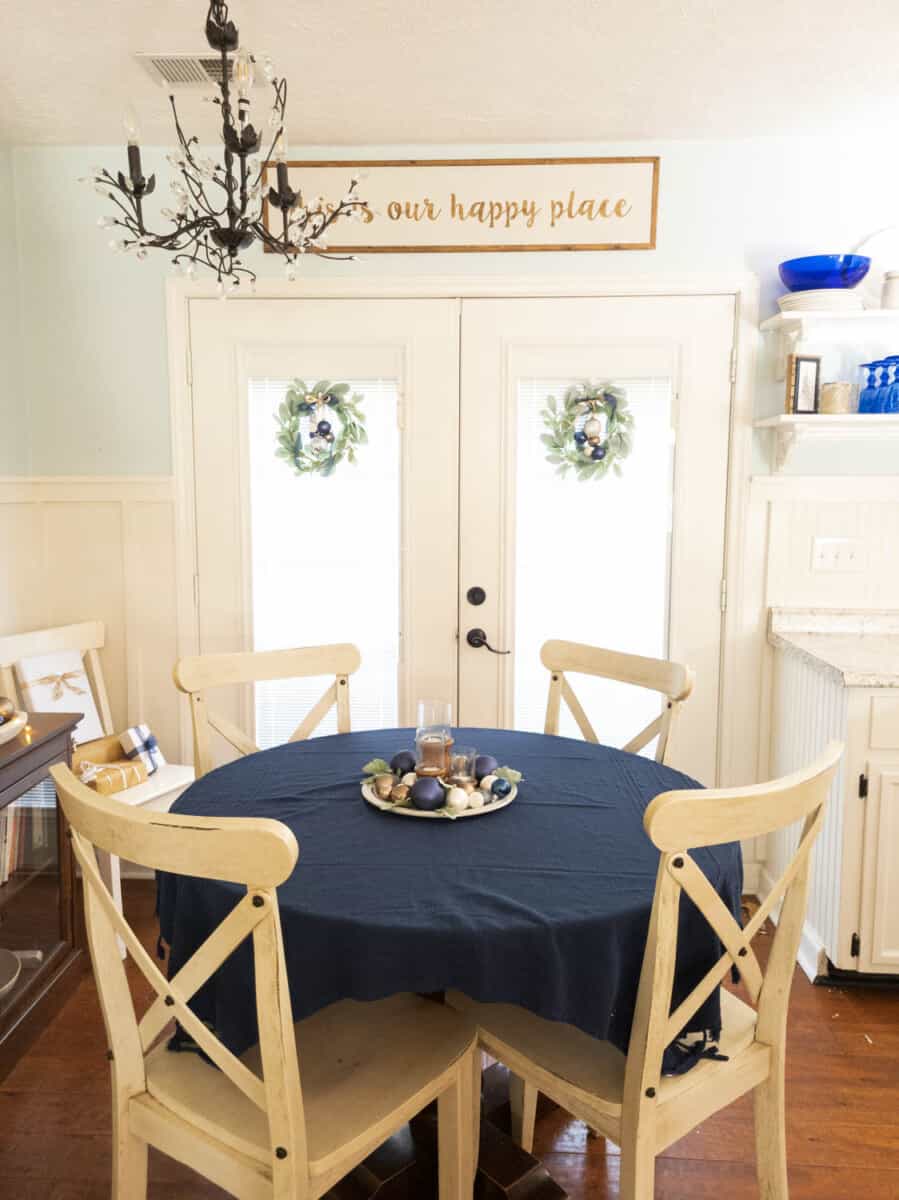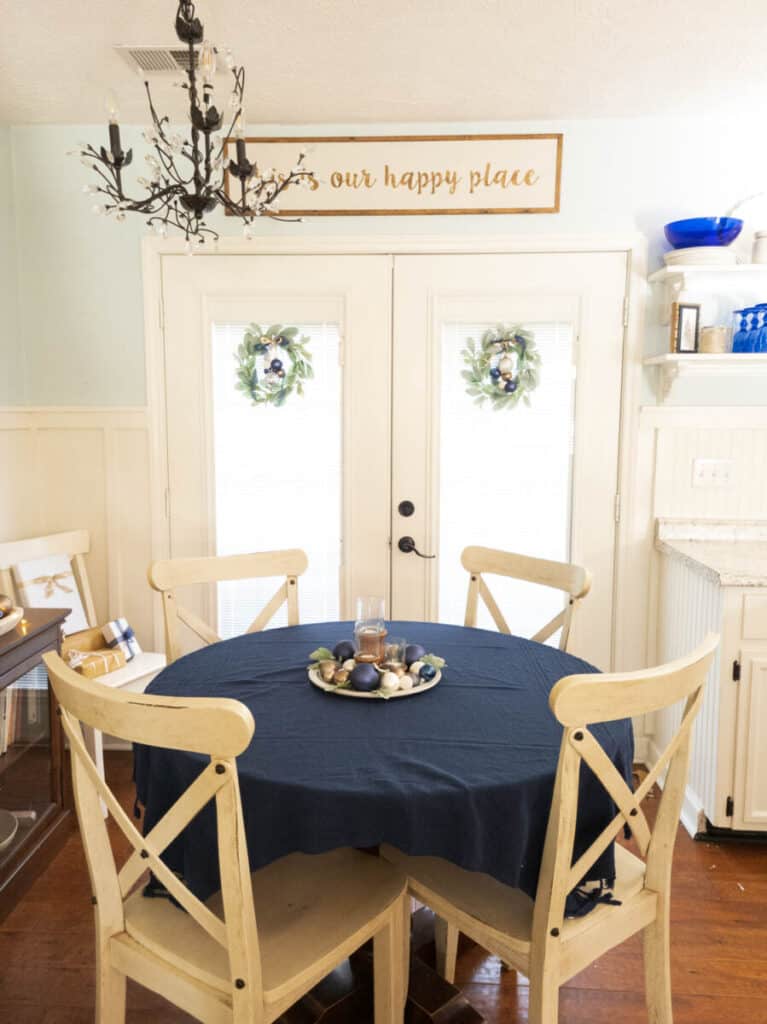 I'll be sharing more of our Christmas decorating this week, including our kitchen and living room!
Celebrating Christmas Home Tours
Next up on the tour is my good friend, Angie from Postcards From The Ridge.
I love the way she incorporated hydrangeas into her Christmas decor!
After visiting Angie, be sure to check out all the beautiful homes below.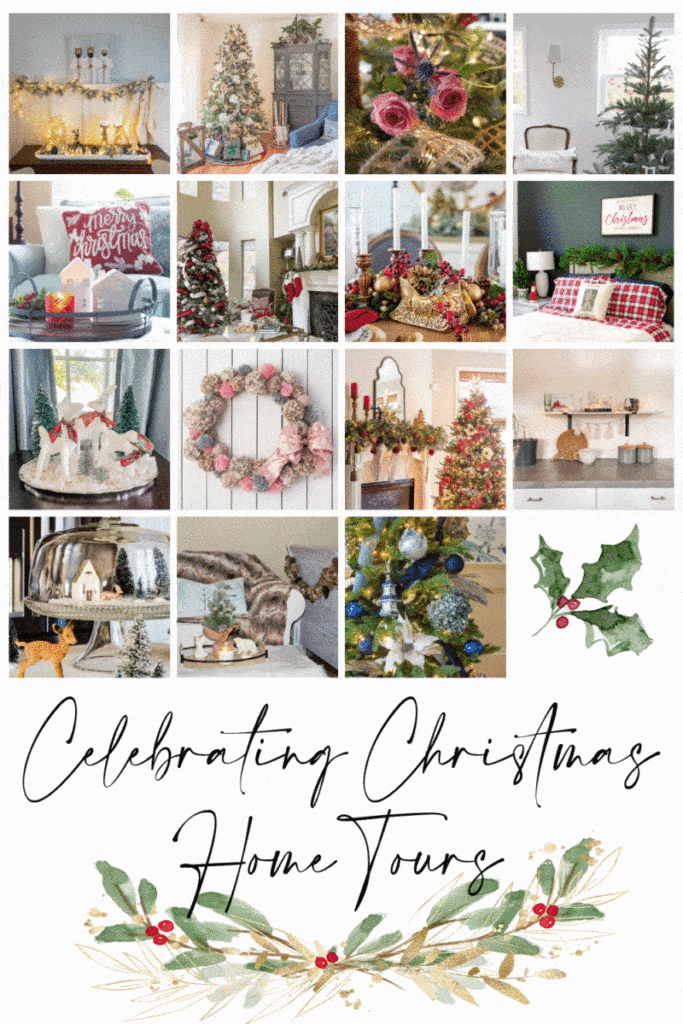 More Christmas Decorating Tips
Southern Magnolia Christmas
Christmas Decorating in the Kitchen
Christmas Porch Decorating Ideas
Christmas Decorating in the Dining Room
Join me on Pinterest Facebook and Instagram for more Christmas decorating ideas!