How to Shiplap a Kitchen Island
Learn how to shiplap a kitchen island on a budget. We'll show you how we are transforming an old piece of furniture into a shiplap kitchen island.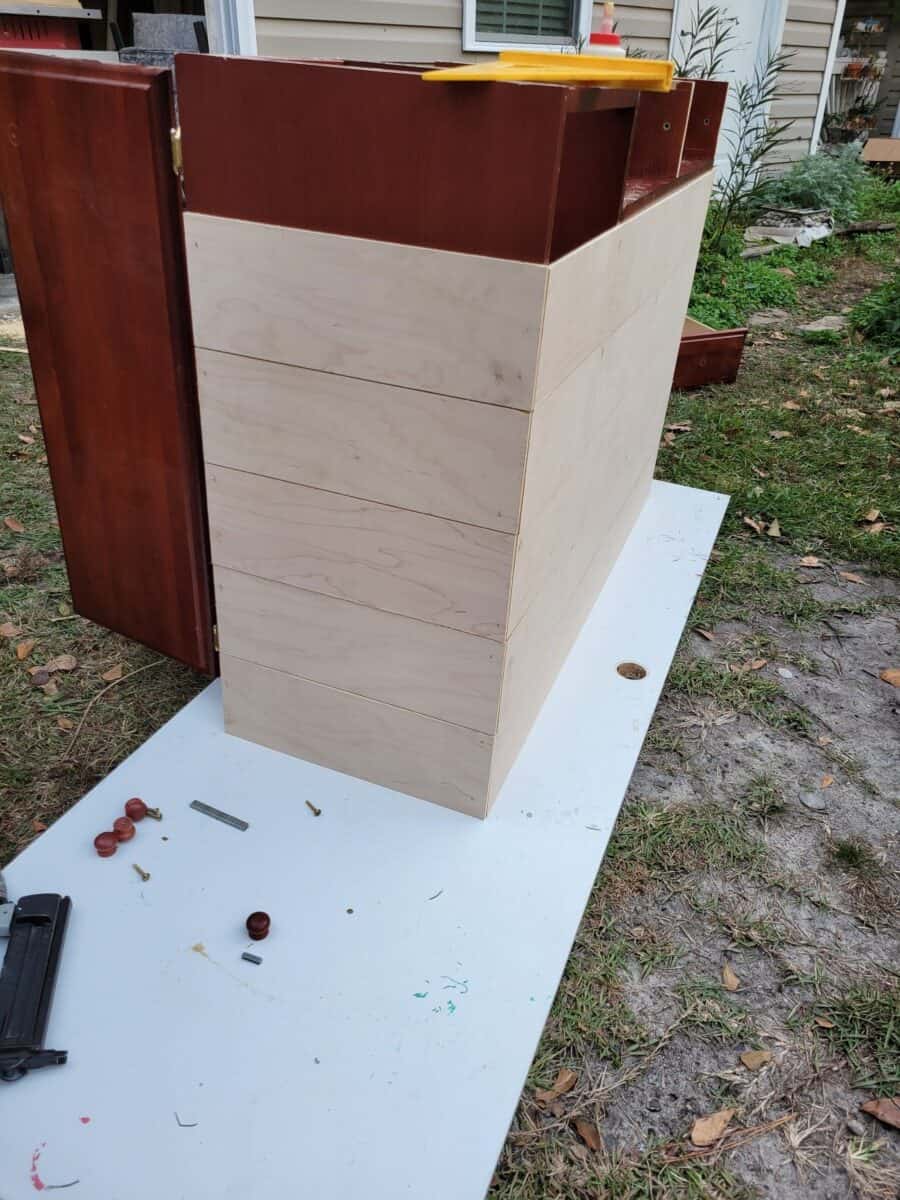 In my last kitchen post, I explained that we were trying to decide what to do about our kitchen island.
We were torn between building a diy island, updating the one we had and purchasing a ready made one.
After realizing that our current island wasn't salvageable, I searched the internet for ideas until my eyes bled (ok, they didn't actually bleed but they did get a little itchy) and came to the conclusion that purchasing a ready made island was out of my budget and that building one out of custom cabinets was going to take too long as cabinets are taking 8-16 weeks to come in.
You all, my pots and pans were stacked on the living room couch, there was no way I could wait that long.
Fortunately for our budget and couch, I had a realization!
In my art studio was just the thing we needed!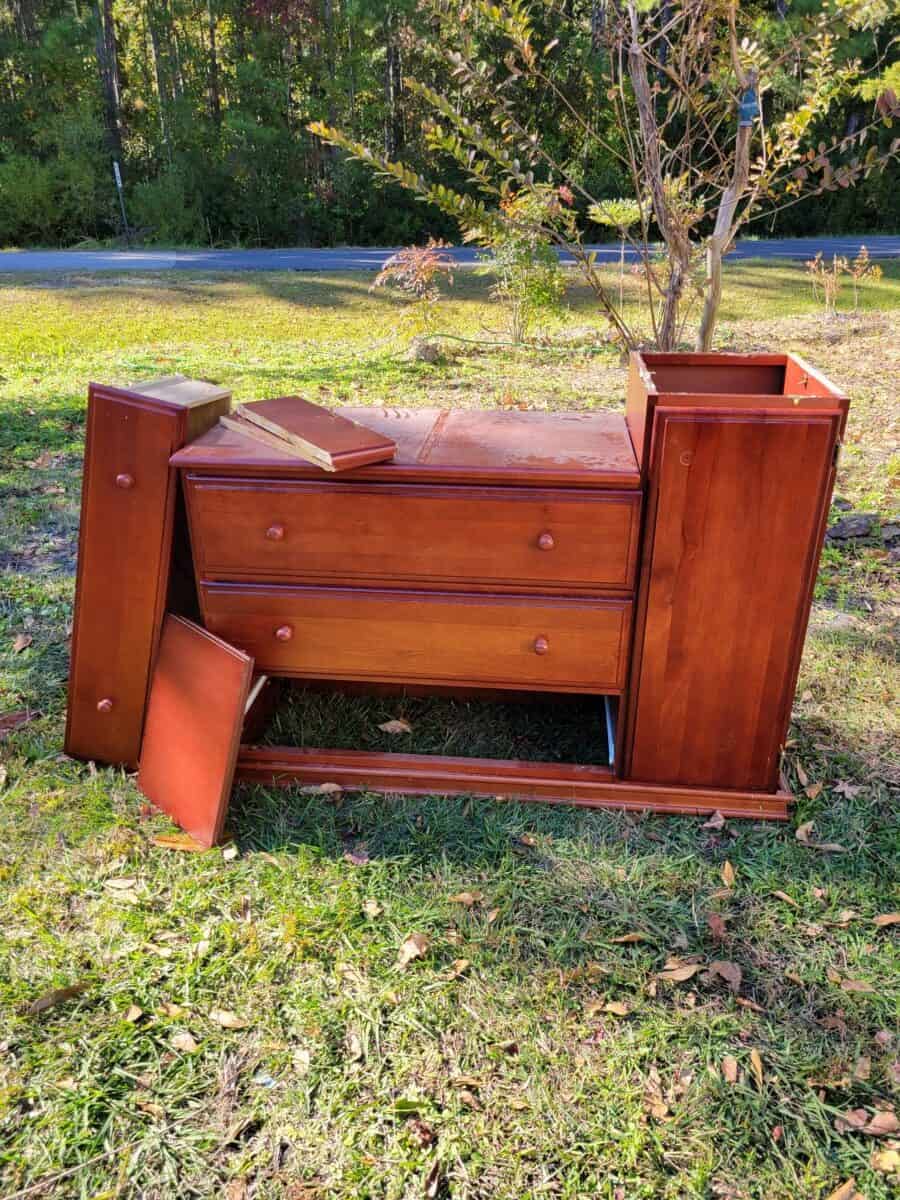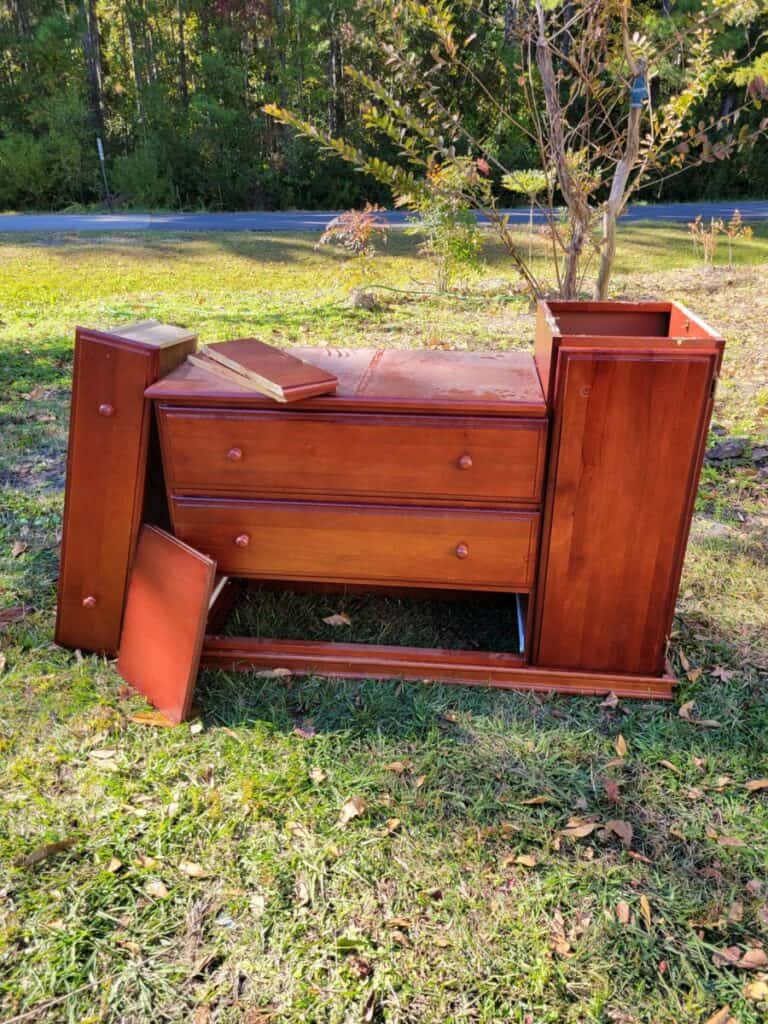 Perfect, right?!
Oh, you're not feeling it? Stick with me, you will.
I bought this changing table from a friend for $30 about five years ago, popped an old door on top and called it a work station. It wasn't attractive but it did the job.
Now with a little love and some shiplap it will take on yet another task.
Shiplap on a Budget
This post contains affiliate links. As an Amazon Associate, I receive a small commission at no cost to you! Read my full disclosure page here
Even with wood prices crazy high, you can add shiplap without taking out a loan.
There are many options to choose from in regards to lumber.
There's even precut and primed shiplap.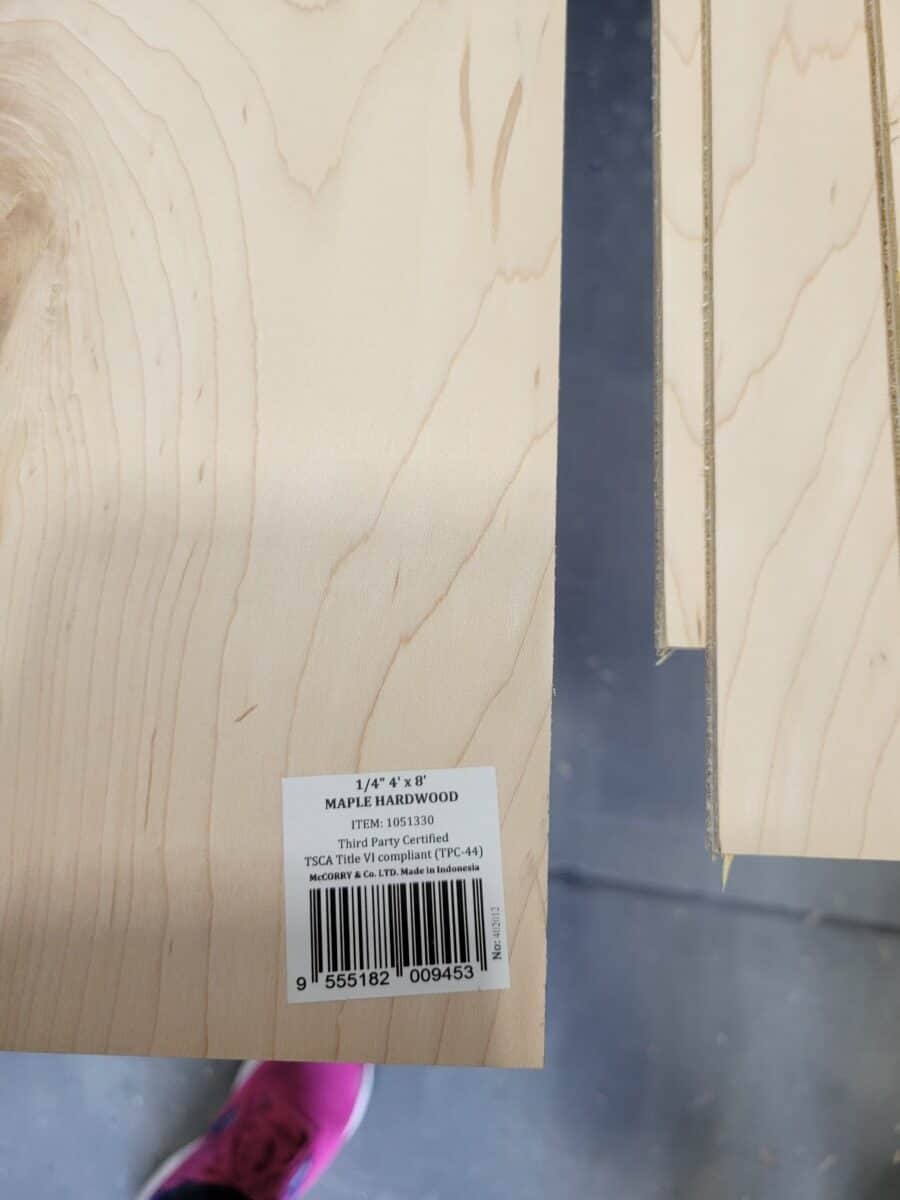 We went with 1/4″ sanded plywood.
Have your measurements ready so you'll know how much lumber you'll need to purchase.
This one 4 x 8 sheet was enough to cover three sides of the project.
It was $30 and Tom (our friendly Lowe's associate) ripped it into 6″ pieces.
Not only did that save us from having to rip it but it made it much easier to fit in my vehicle.
You can even order it online and they'll have it ready when you get there!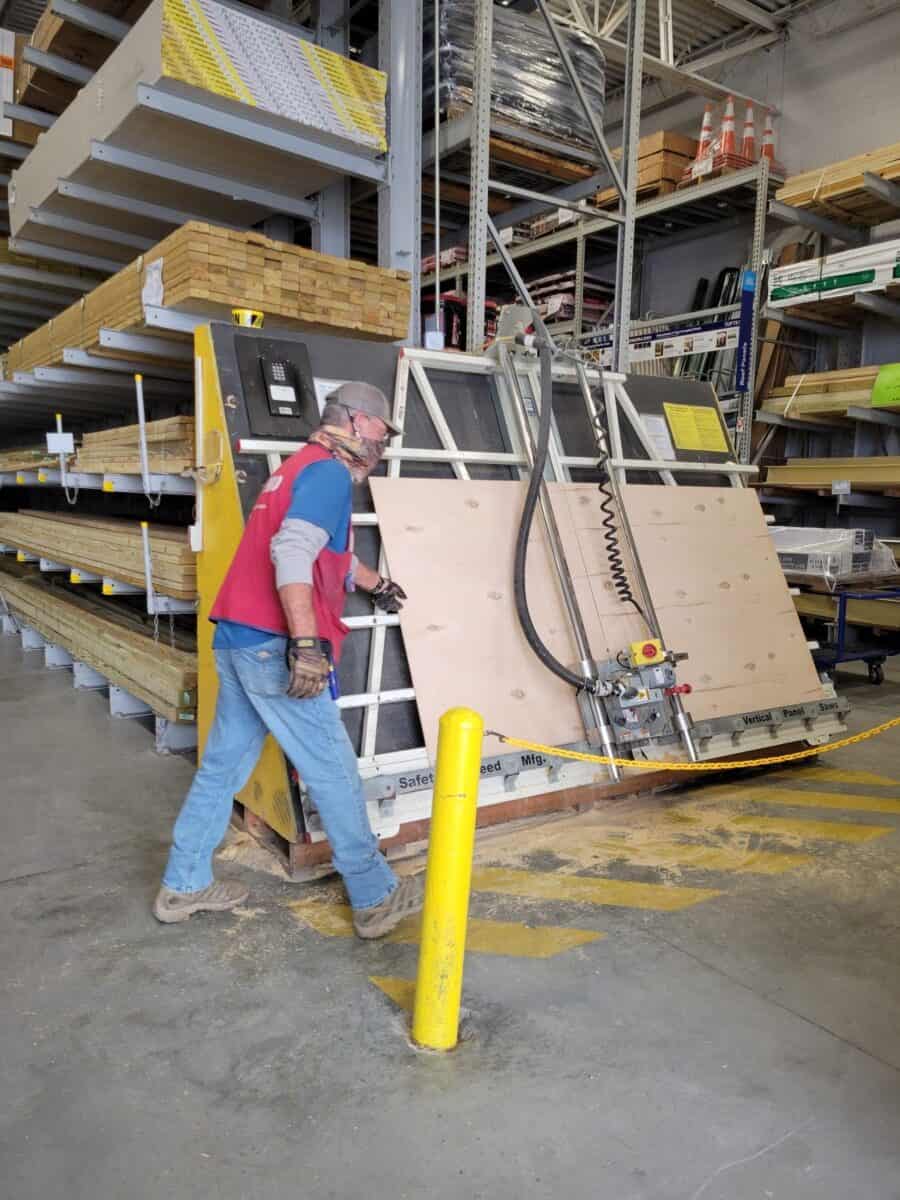 Tools and Supplies Needed
This is what we used to install our shiplap. Tools and supplies will vary by project.
How to Add Shiplap
Putting shiplap on your kitchen island is relatively easy.
1. Measure out how long you'll need the boards to be and cut to size.
Be sure to decide where your overlap will be (0n the front or sides) before cutting.
2. Nail board in place in just a couple spots.
3. Use nickels to keep spacing even.
4. Resist the urge to do an entire side at a time. Do the front, then to the two sides for every row. This will help keep your lines straight.
5. Add trim pieces (pics coming soon!)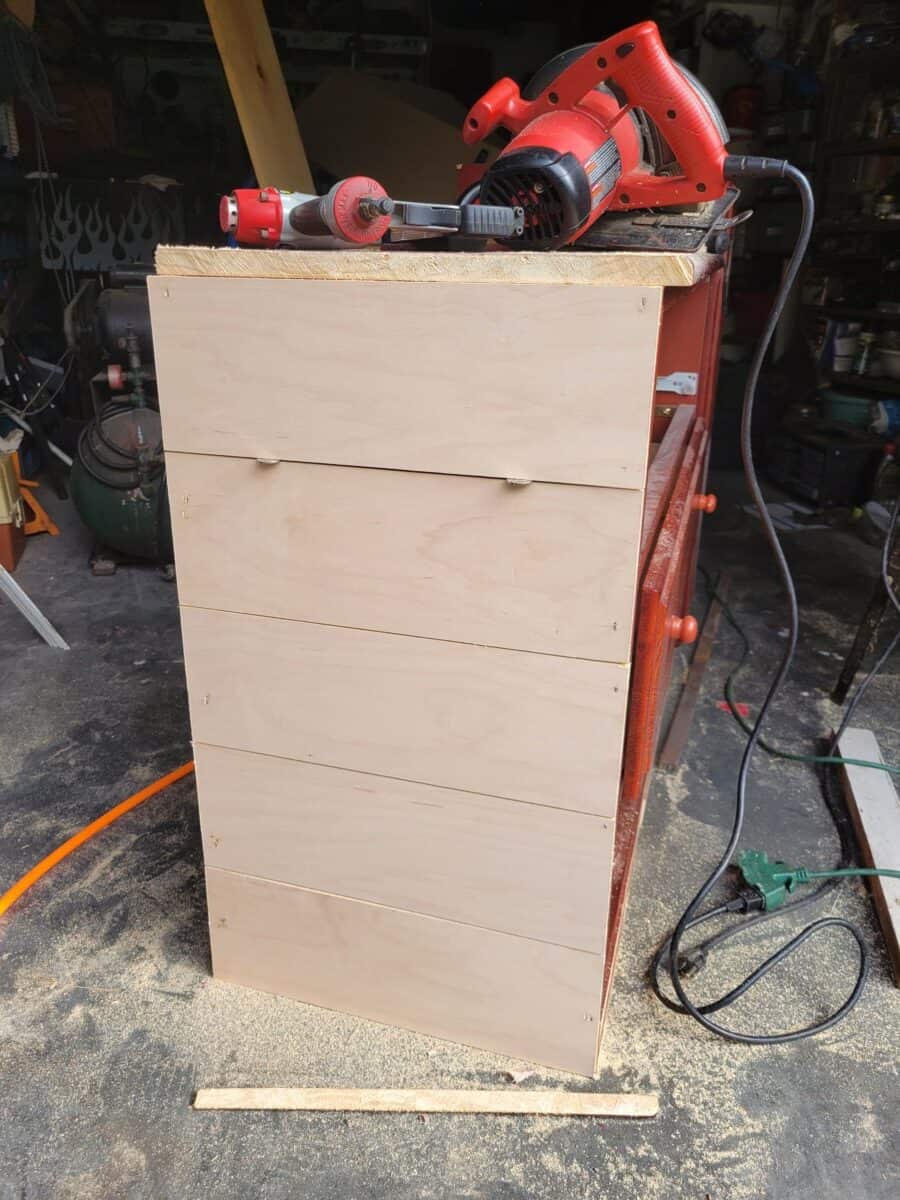 Tips for Building a Shiplap Kitchen Island
Here are a few tips for adding shiplap to a kitchen island
keep a square tool handy. It will help you keep all the pieces well, square.
use nickels for spacing. They're the perfect size. If you don't use something to space the shiplap, after painting it will look like one piece and all Tom will have done all that board ripping for nothing.
plan ahead! Figure out ahead of time how many pieces you'll need and what size they should be. If one of your pieces needs to be shorter (top to bottom) when adding shiplap to a kitchen island, put that piece on the top. It will be less obvious there as the island top will cover it.
Island Hop
Next week, I'll be sharing our plans for the top of our shiplap kitchen island. I can't wait to show you!
In the meantime, hop on over to see how my friend's kitchen islands are coming along.
Libbie is updating the peninsula in her Airbnb.
Brooke is updating her builder grade island.
More DIY Projects
DIY Wooden Bathroom Shelves
How to build a DIY Boot Tray
DIY outdoor privacy screen with planter
Ladder Golf DIY – How to make your own lawn game