Christmas Porch Decorating Ideas
We waited 11 years to build our front porch because there were so many other things our little fixer upper needed.  Now that we have one, I love decorating it, especially at Christmas time.  I'll be sharing our Christmas front porch decorations soon but in the meantime here are five Christmas porch decorating ideas that I think you are going to love!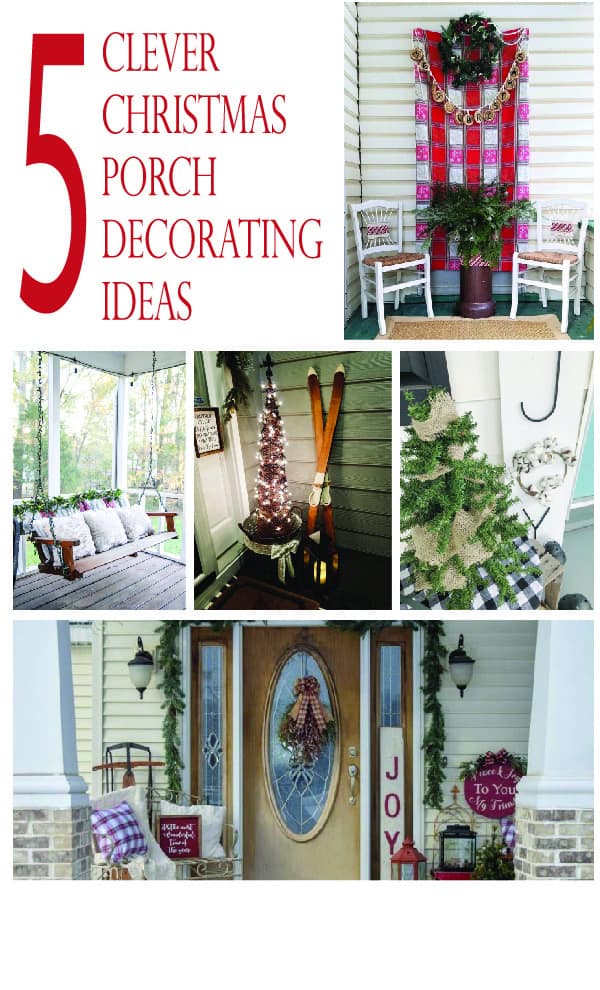 Vicki and Kristen of Timeless Creations decorated this pretty porch using many things they made themselves, including the super cute pillows!   Check out their Etsy shop for these and more great creations!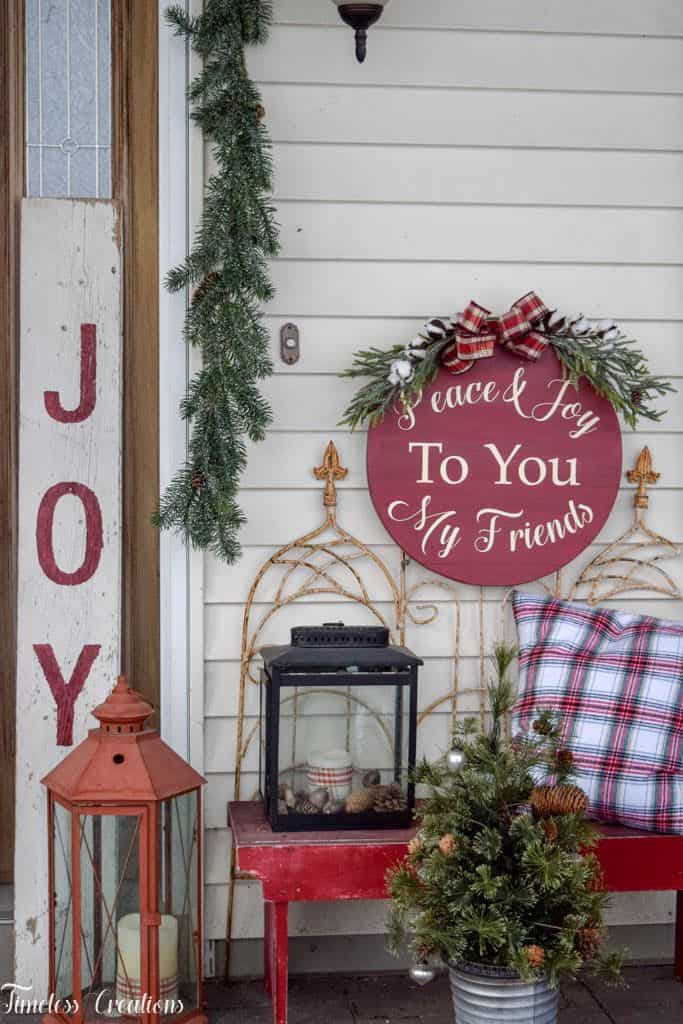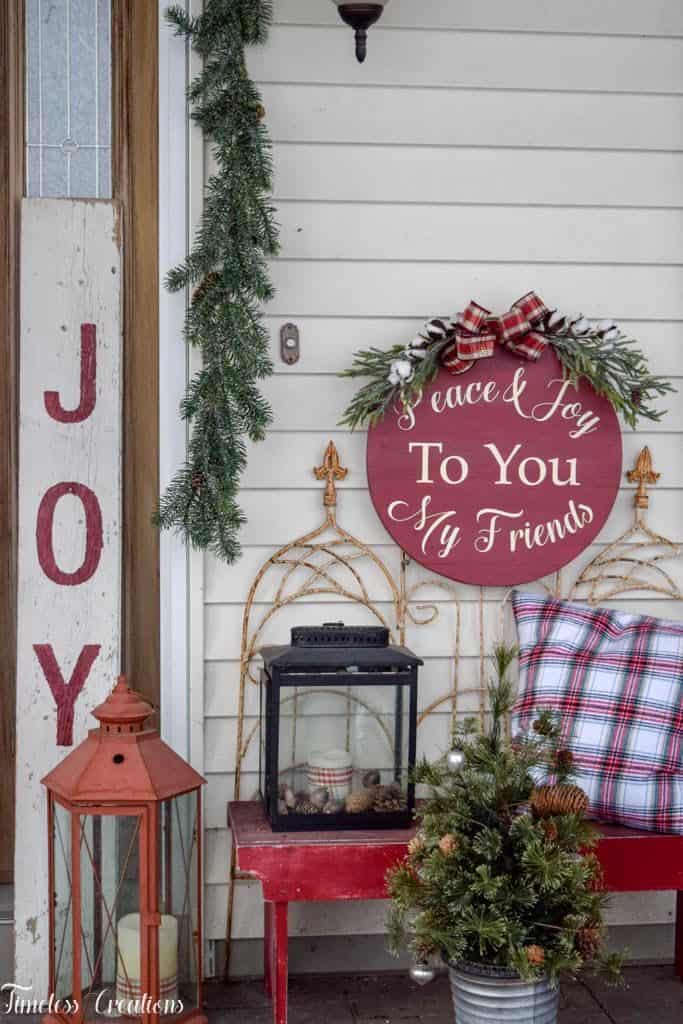 I love this cute Joy Sign that Patti from Renovating Maples on Manor DIY'd for her porch.  Using the cotton wreath for the "o" is so clever!  The sled and crate of wood are great additions to her Christmas porch decorations.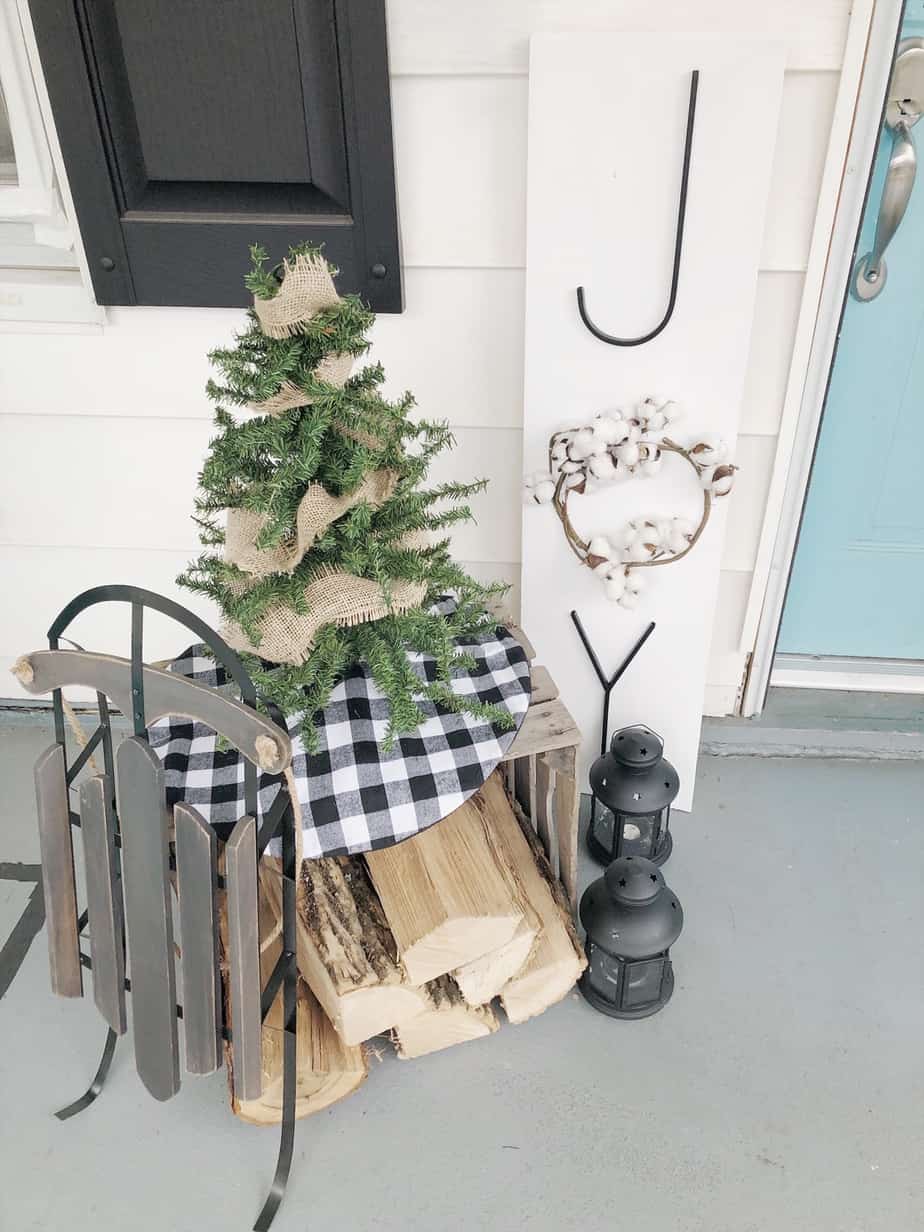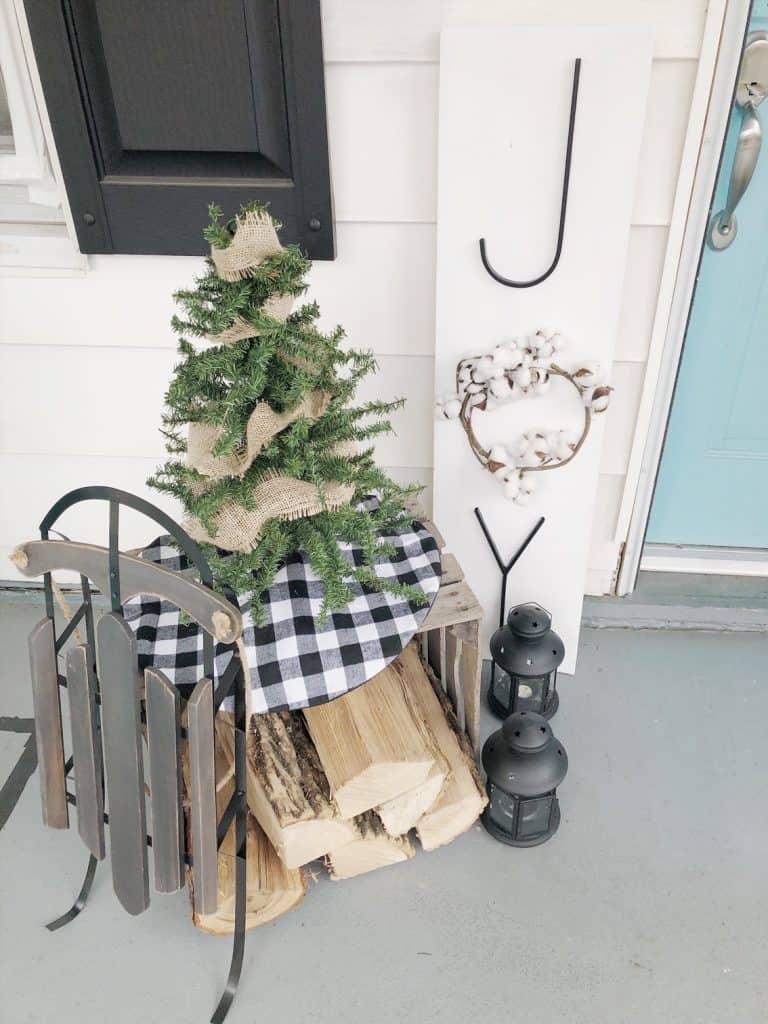 Carmen from Gross to Grandiose has a great screened in porch that is beautiful decorated for Christmas.   Can't you imagine enjoying a good book on this pretty swing?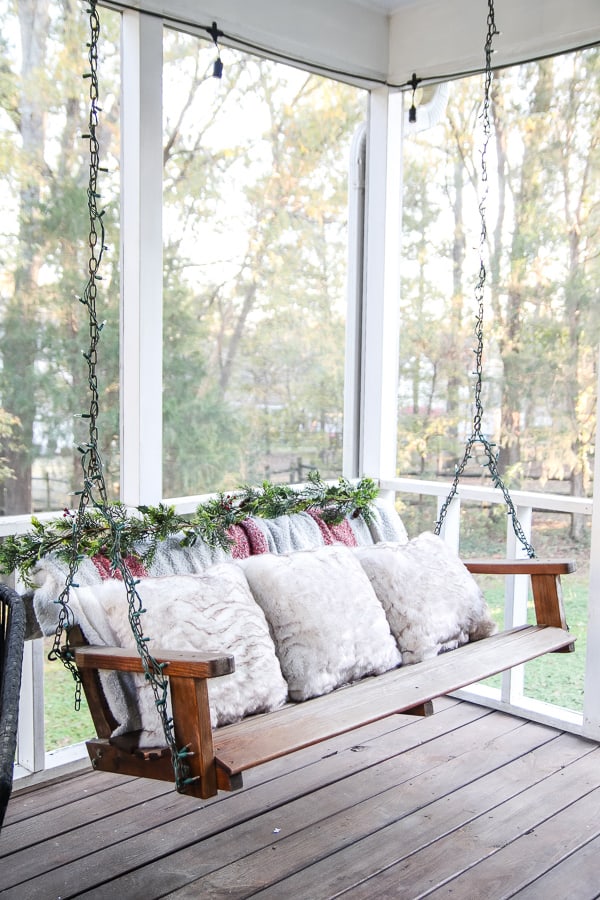 My good buddy Brooke from Cribbs Style decorated her porch in a rustic style, including cute skis!  She even painted her door to match her Christmas decorations!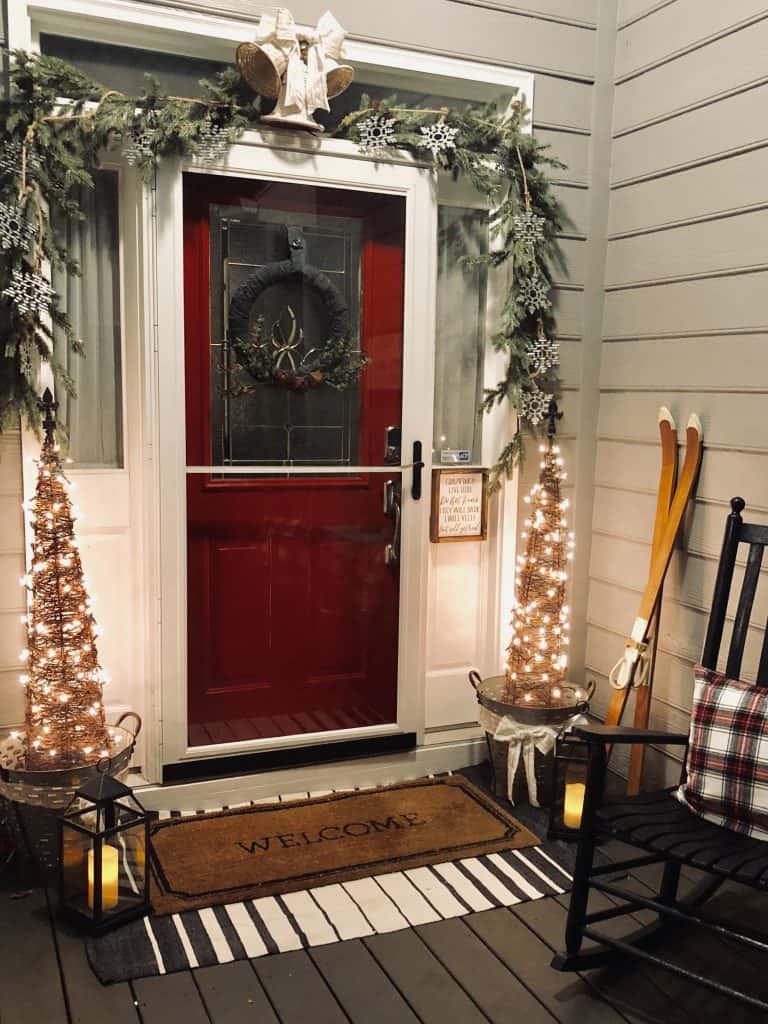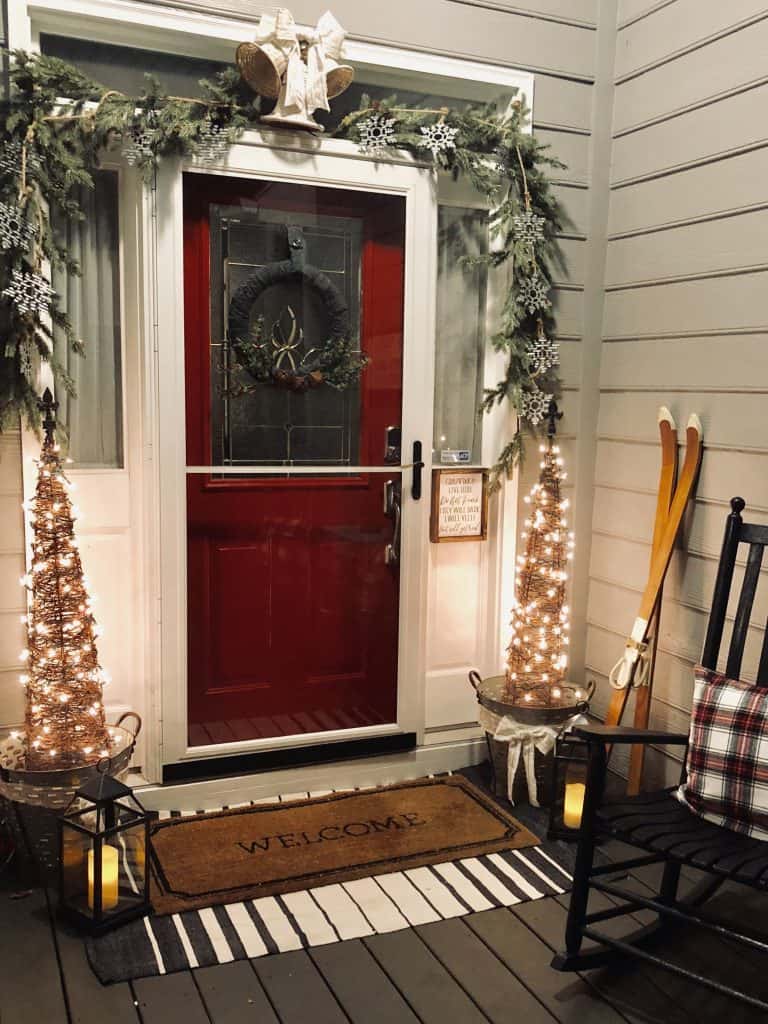 Jessica of Jessica Lehman Design went with a beautiful simple approach with her Christmas porch decorating this year.  She made the cute wood slice garland and has a tutorial on her site.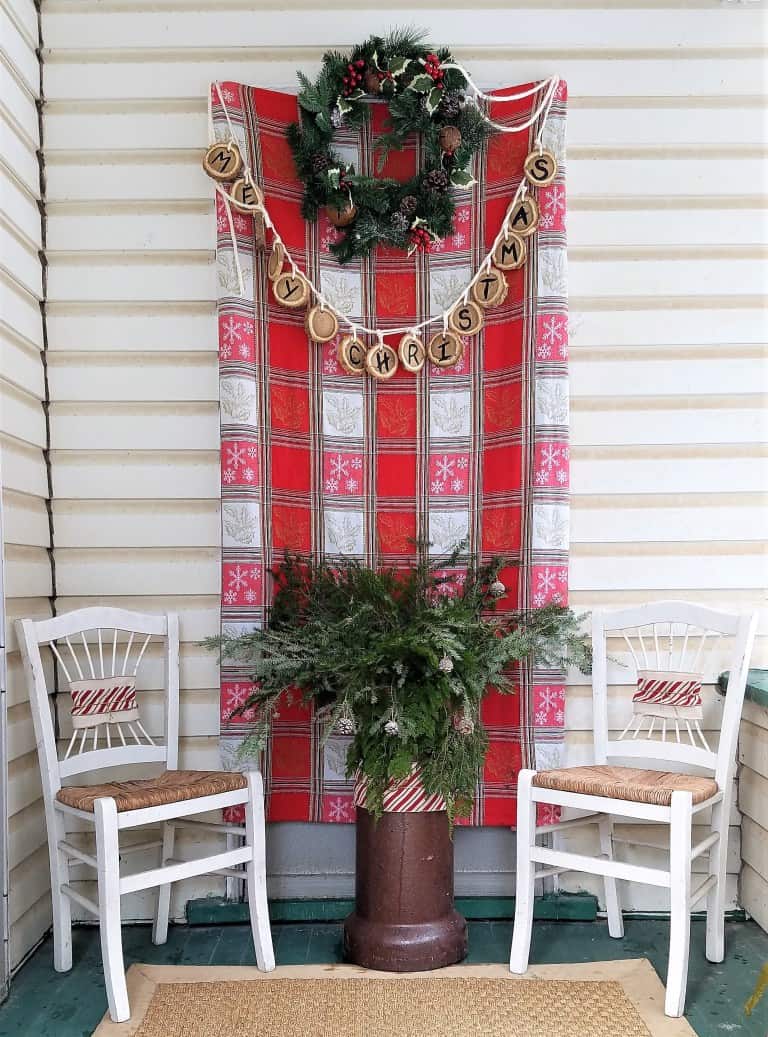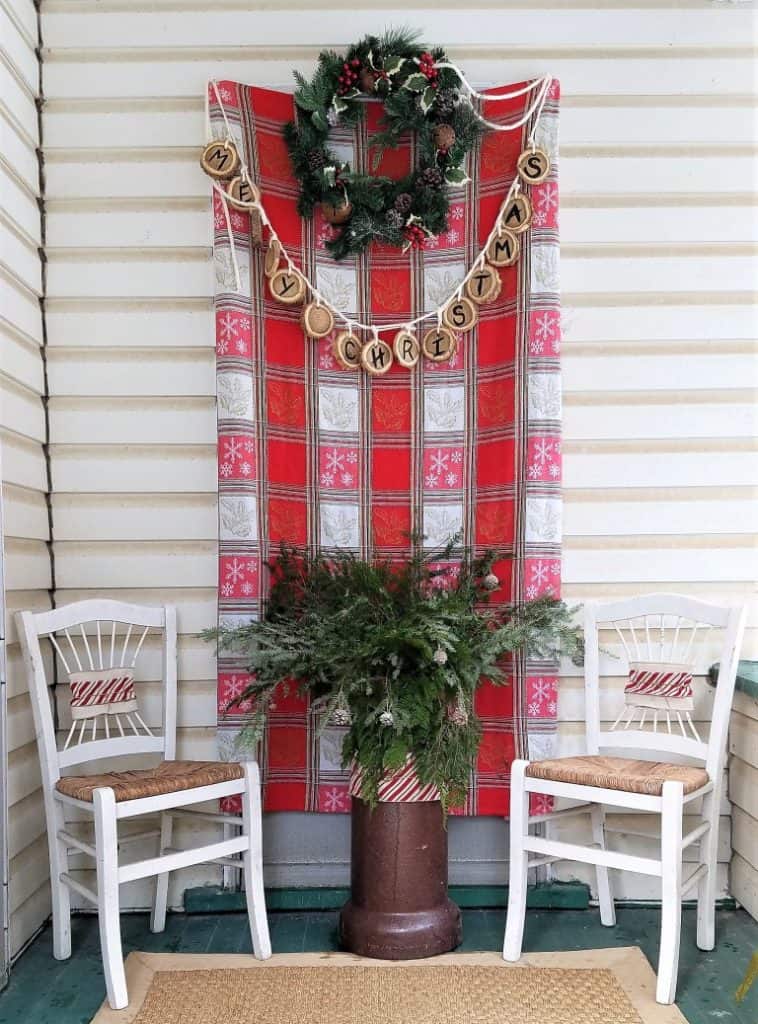 All these great ideas have inspired me to get to work on my Christmas porch decorating!  How about you, do you decorate your porch?