Blue and Gold Christmas Decorations
There's something magical about blue and gold Christmas decorations. This Christmas, our decorations are traditional yet unique in dark blue, champagne, and soft gold.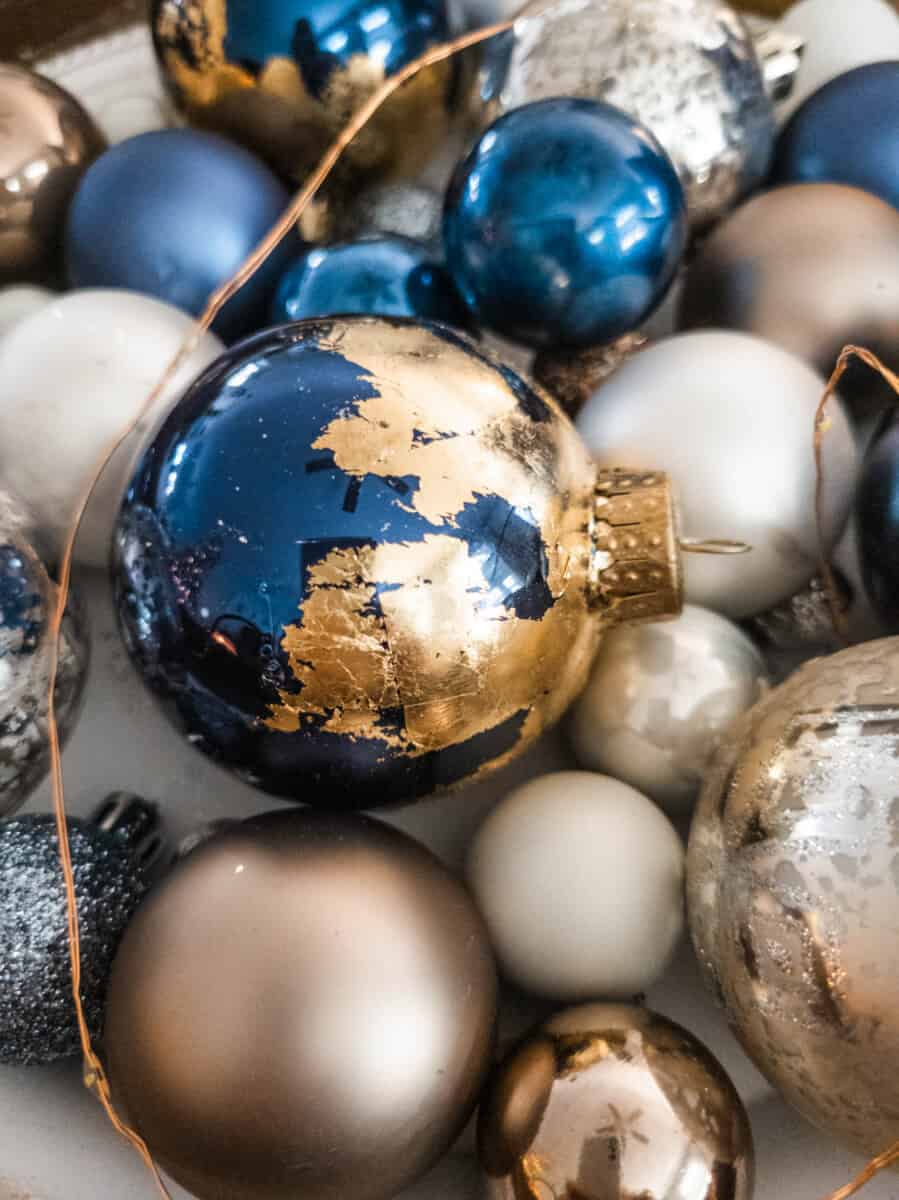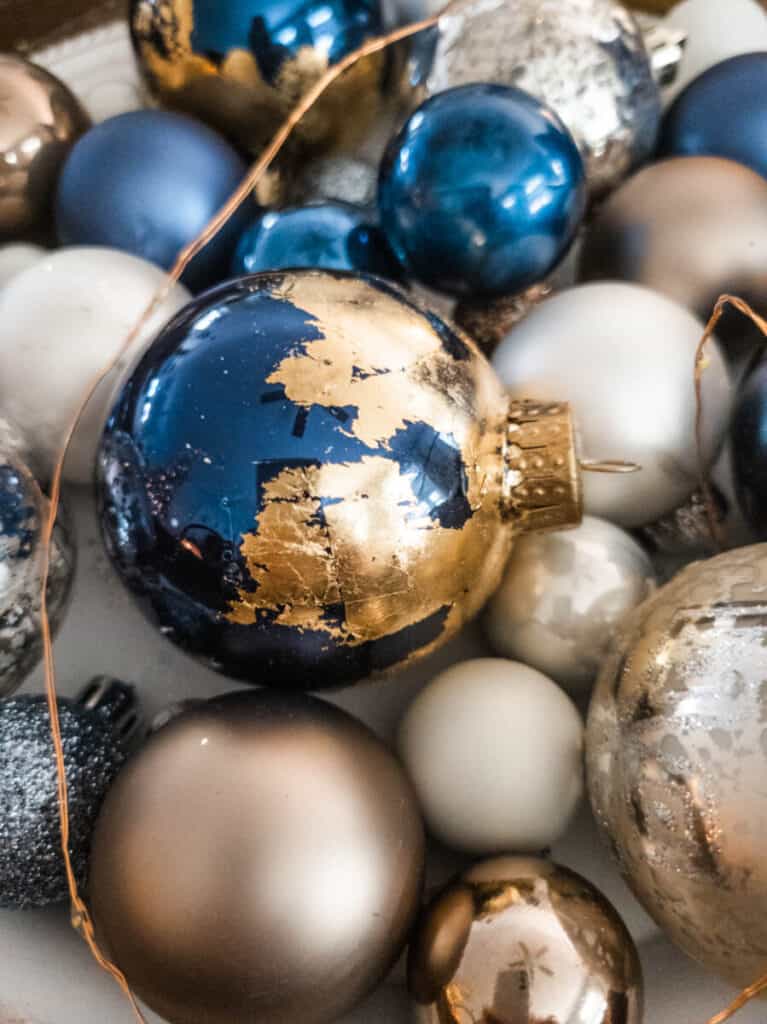 Before we get to our navy blue and champagne gold Christmas decorations, I am excited to be part of day 2 of the Blogger's Best Holiday Tour hosted by Kelly at The Tattered Pew.
Did you see my friend Kim from Shiplap & Shells's beautiful cottage-style Christmas decor?
I love her cozy style!
There's lots more gorgeous Christmas decorating inspiration all week!
Be sure to check out all the participants at the bottom of this post.
Now, on to my blue and gold Christmas decorations!
This post contains affiliate links. As an Amazon Associate, I receive a small commission at no cost to you! Read my full discloser policy here.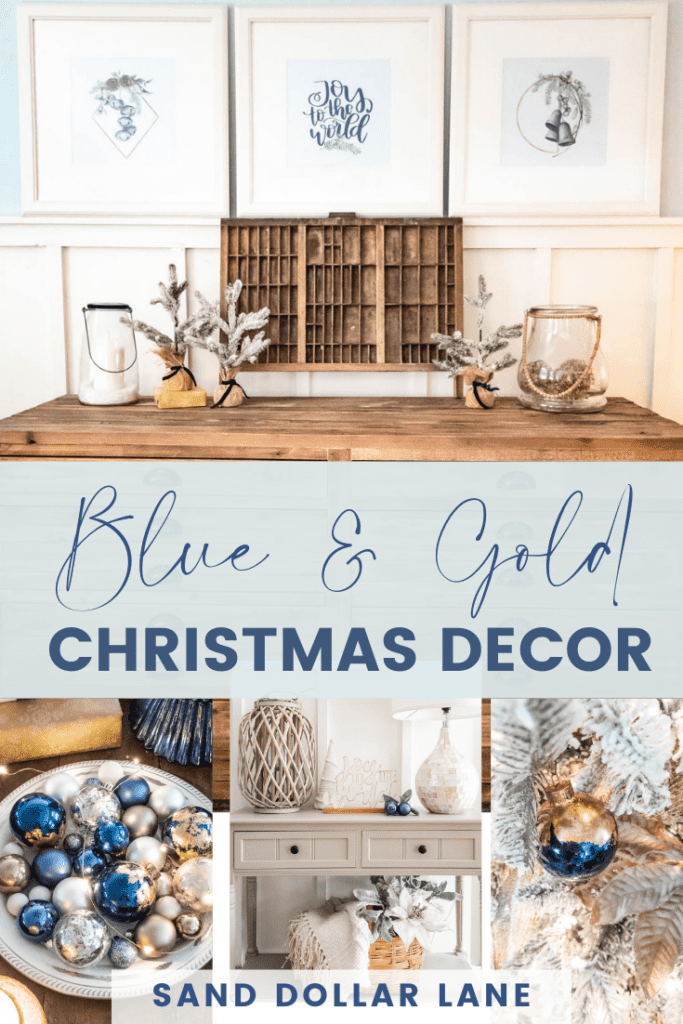 Blue and Gold Christmas Decorations in Open Floor Plan
Since our home has an open floor plan I usually decorate every space in similar colors.
Our dining room decorations are also blue, cream, and gold.
Everything flows together and feels cohesive.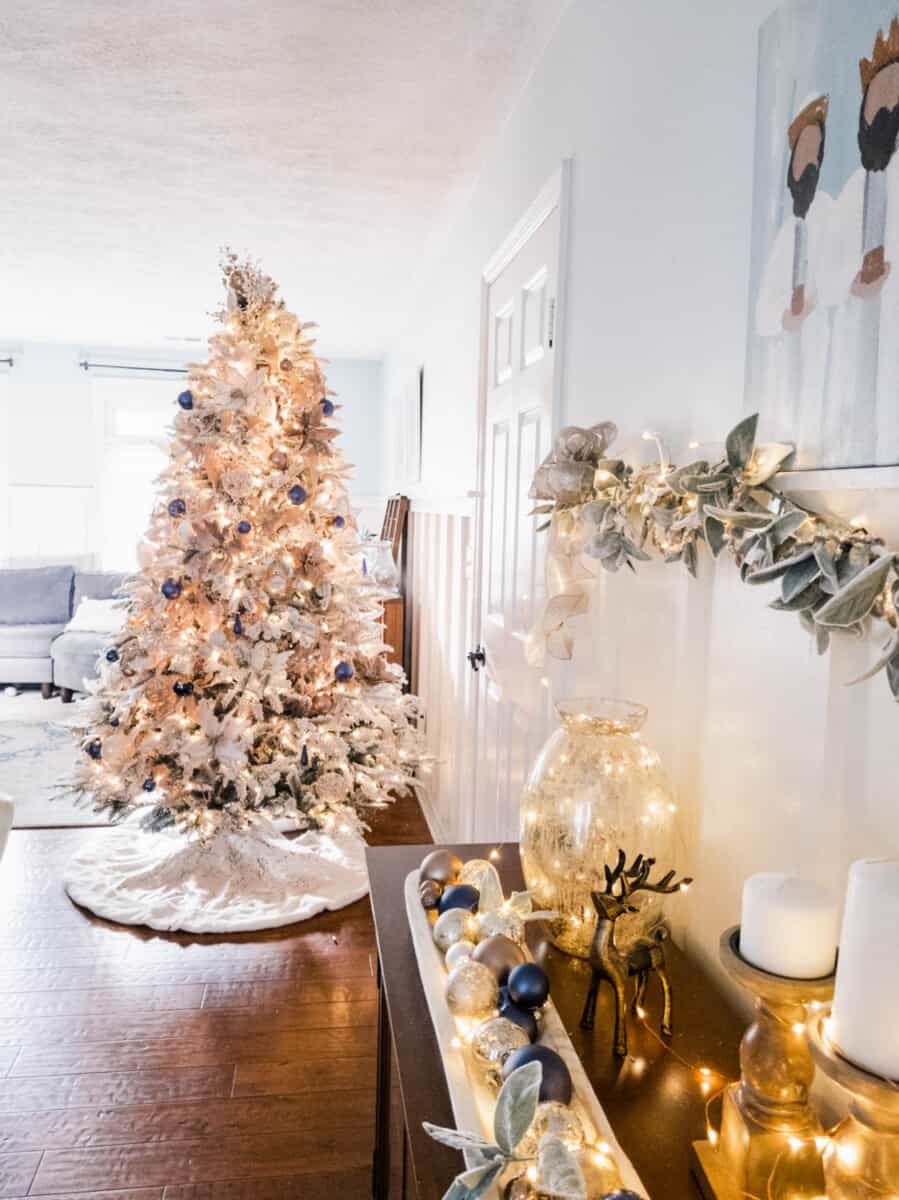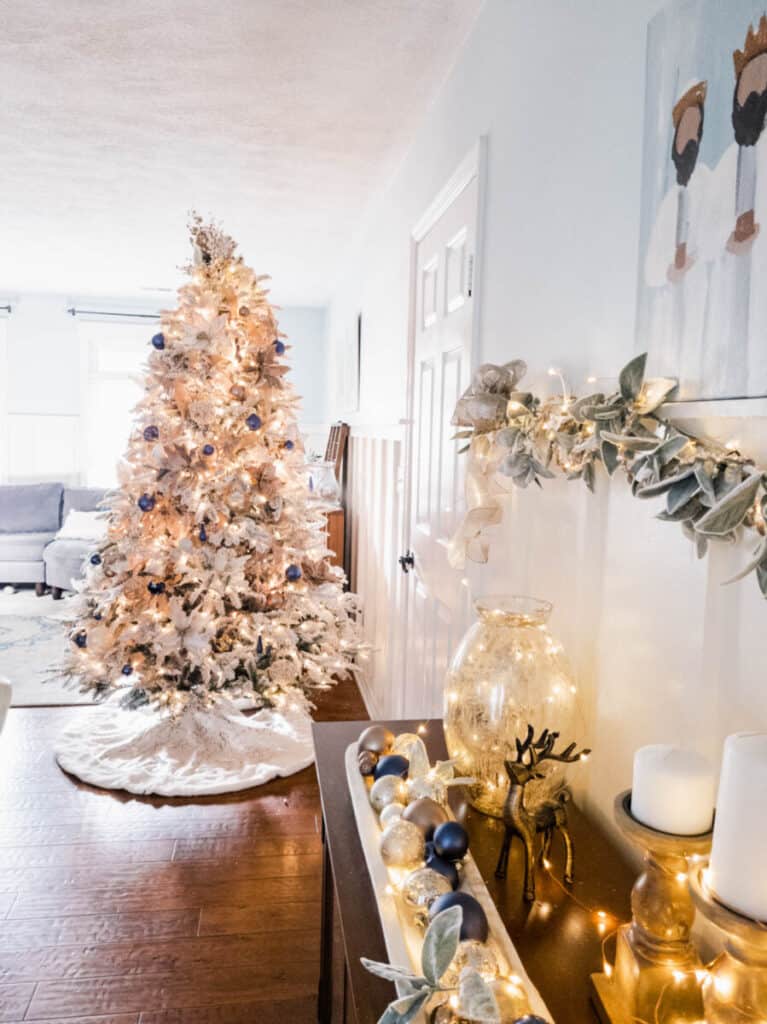 Previous Years Christmas Decor
f we've been friends a while, you may be surprised that I am not doing any coastal Christmas decorations this year.
There's no particular reason, really.
I am just doing less decorating than usual and I am loving blue and gold Christmas decorations this year.
It's fun to do something different from time to time.
Here are a few of our previous Christmas themes.
Click on the pics for more details.
Blue and Gold Christmas Tree
We've had our Christmas tree up for a couple of weeks now.
Our old tree was looking pretty worn out so we purchased a new flocked Christmas tree and I love it!
It's so full and realistic looking.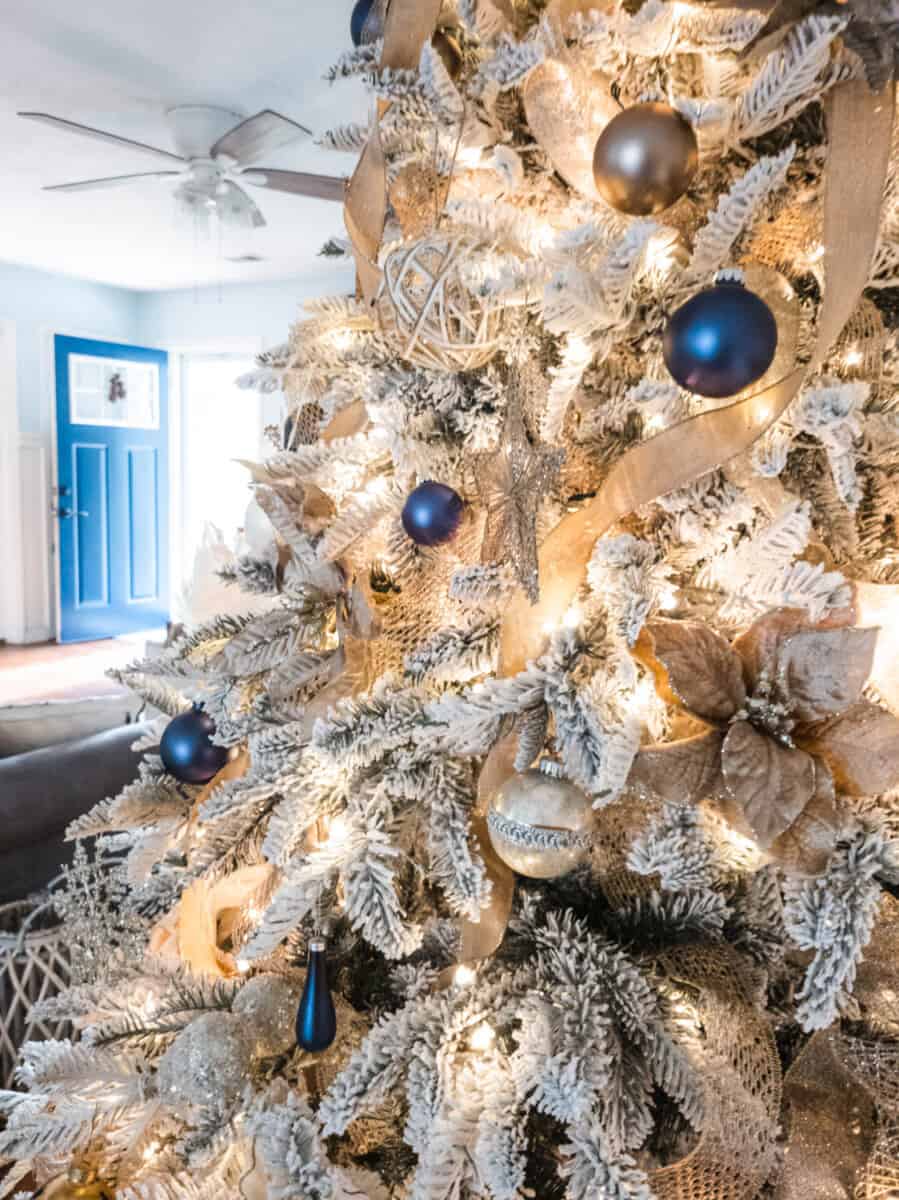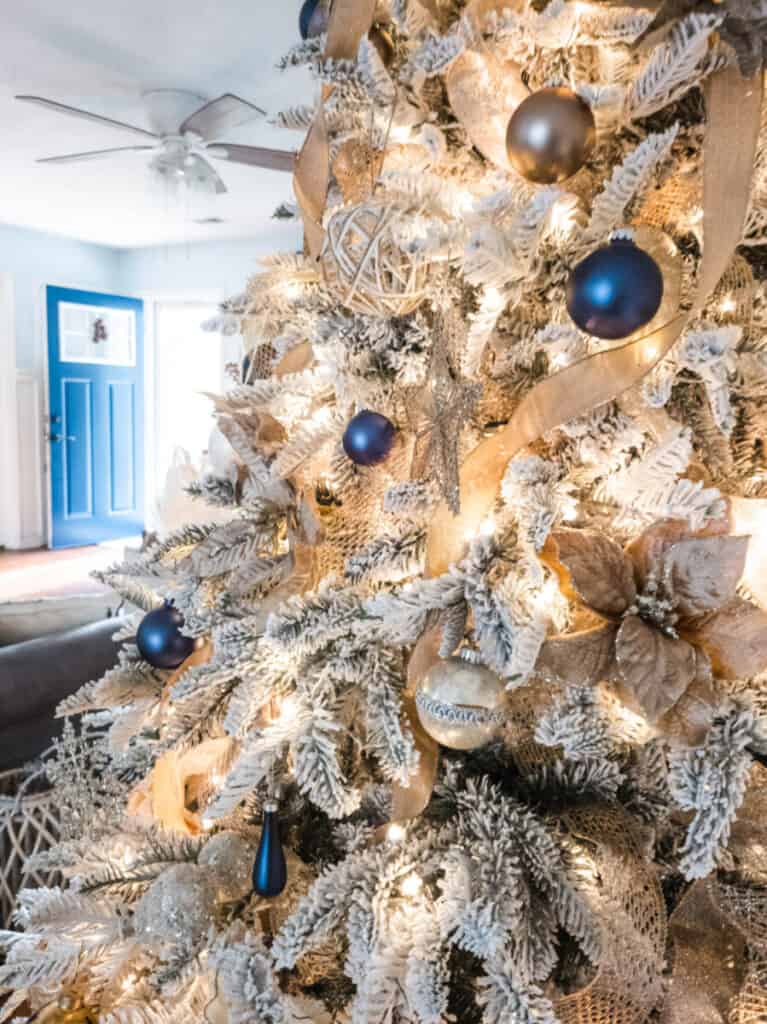 I'll be sharing more details about the tree tomorrow!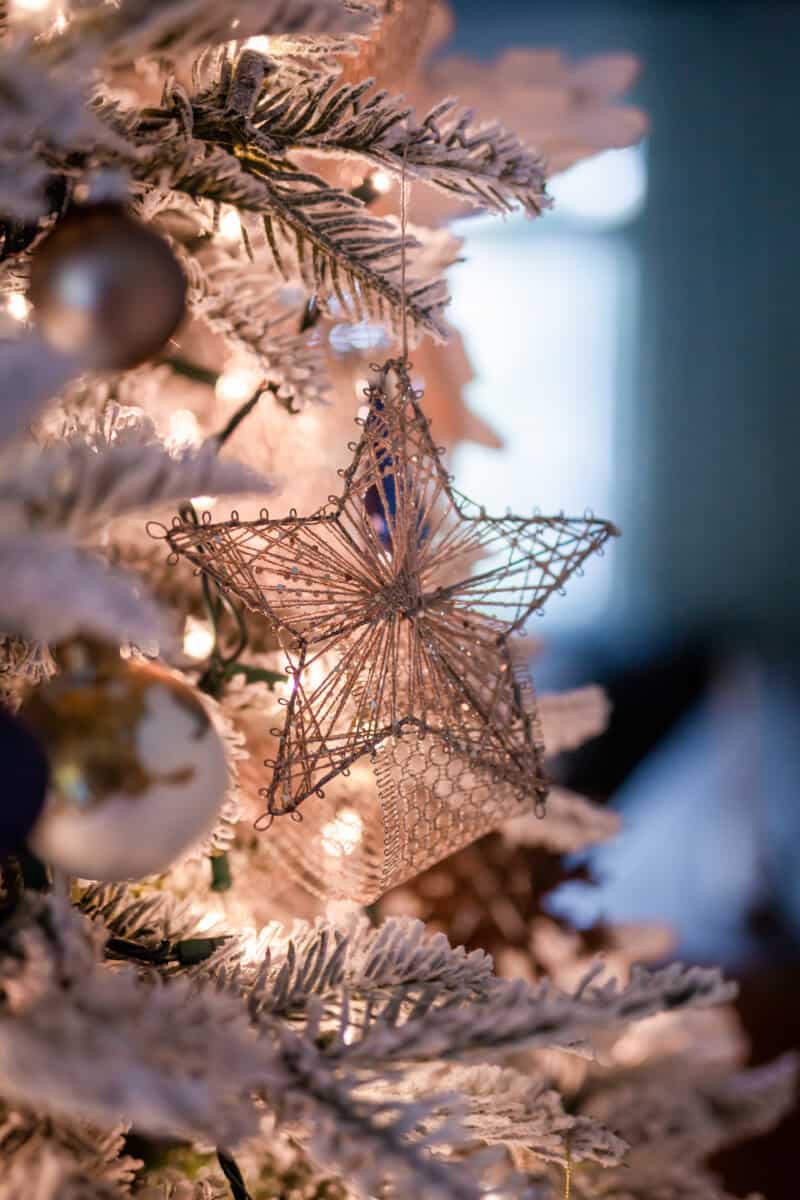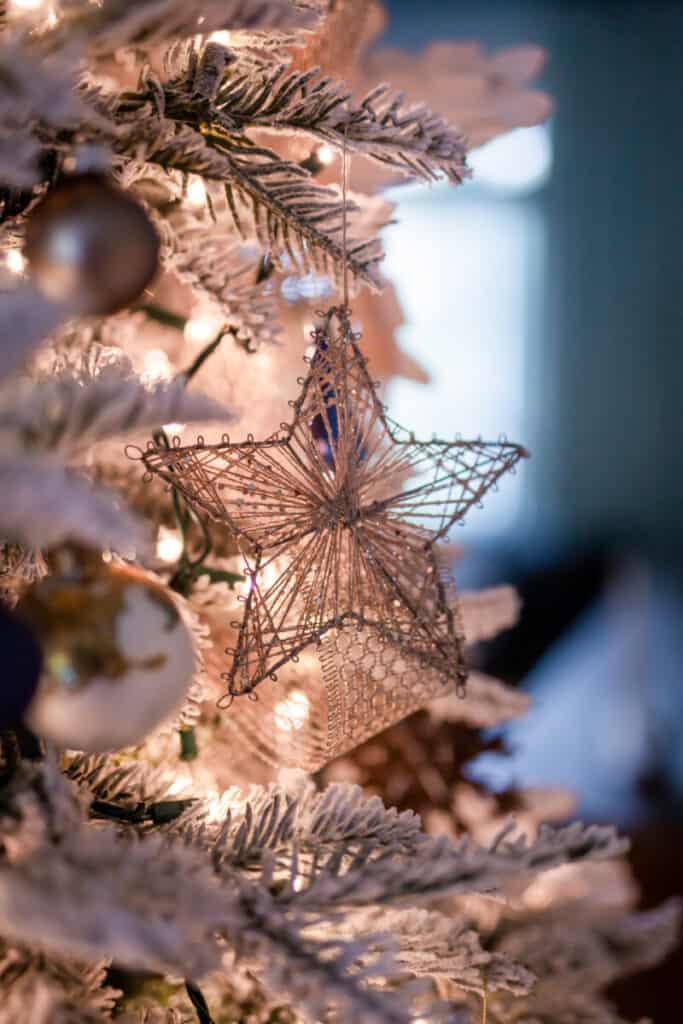 Entryway Decor
When you enter our home through the front door you walk directly into our main room.
Since this space is so large I decorate a little table by the door so it feels like an entryway.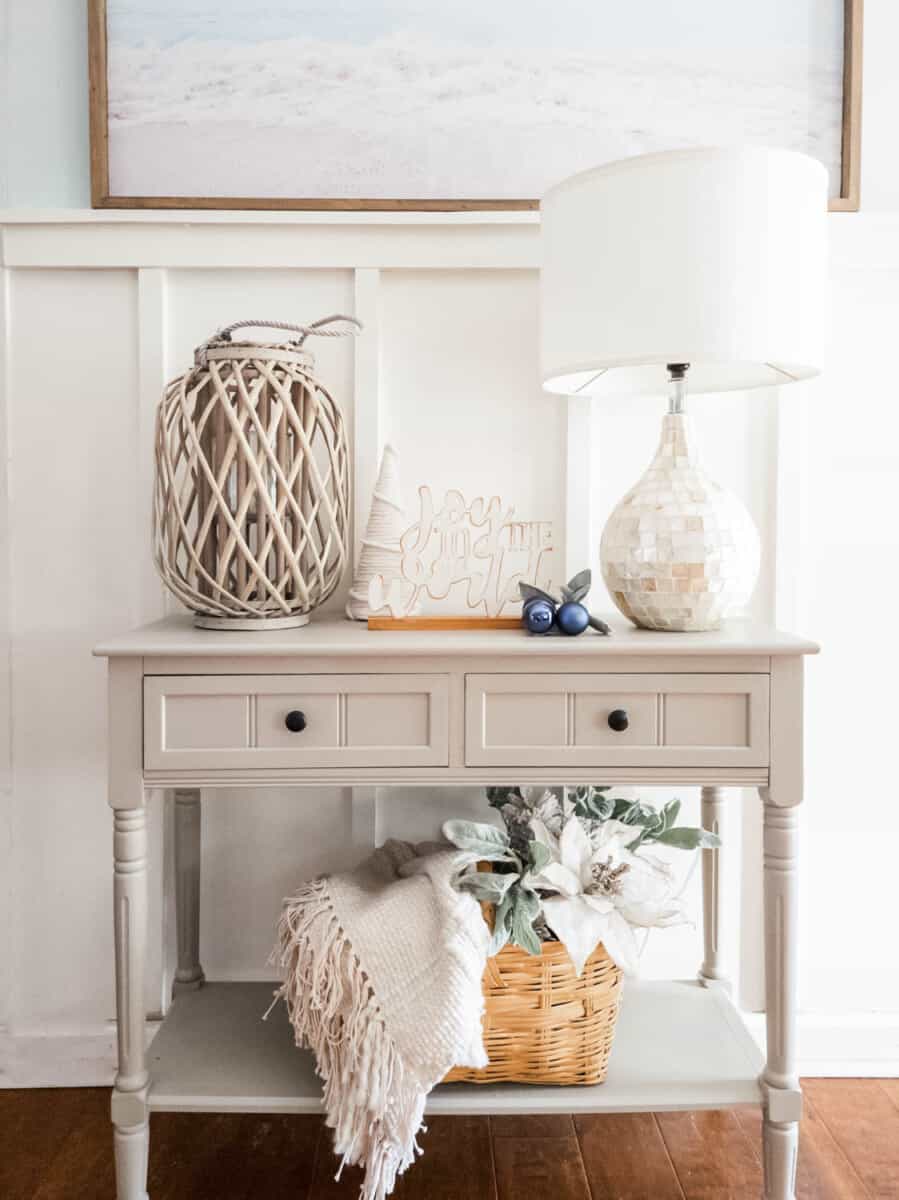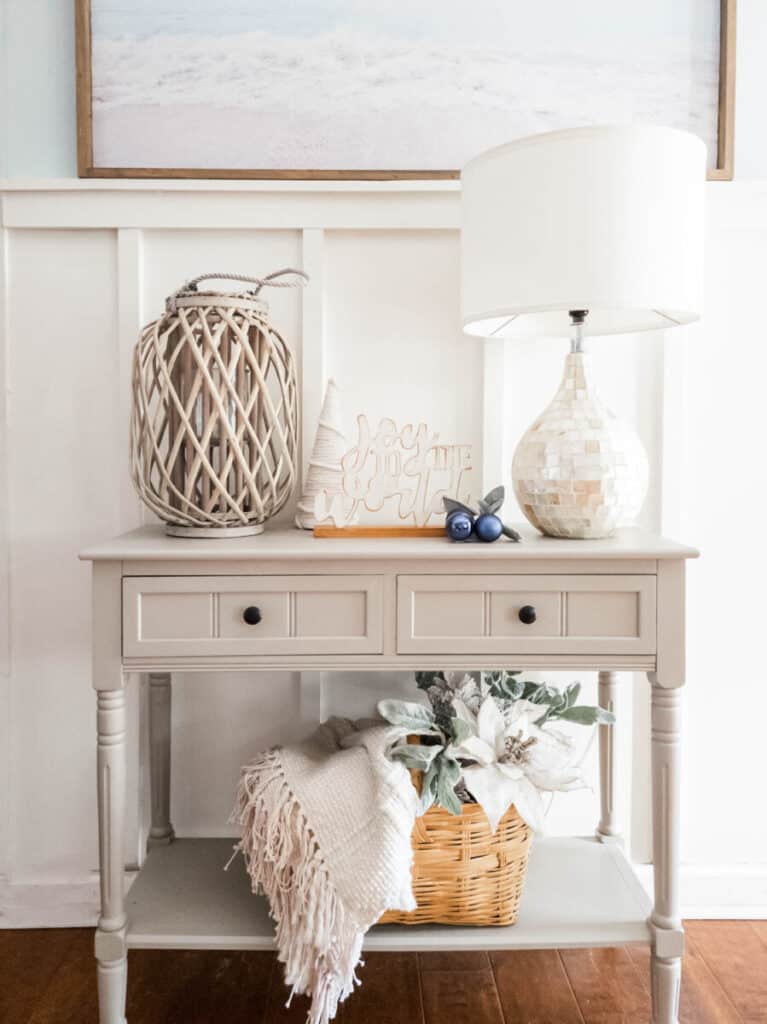 The lambs ear greenery in the basket coordinates with the garland and wreaths in the dining room.
A cozy blanket adds a snuggly touch.
Sidenote- I love this blanket from Studio McGee at Target!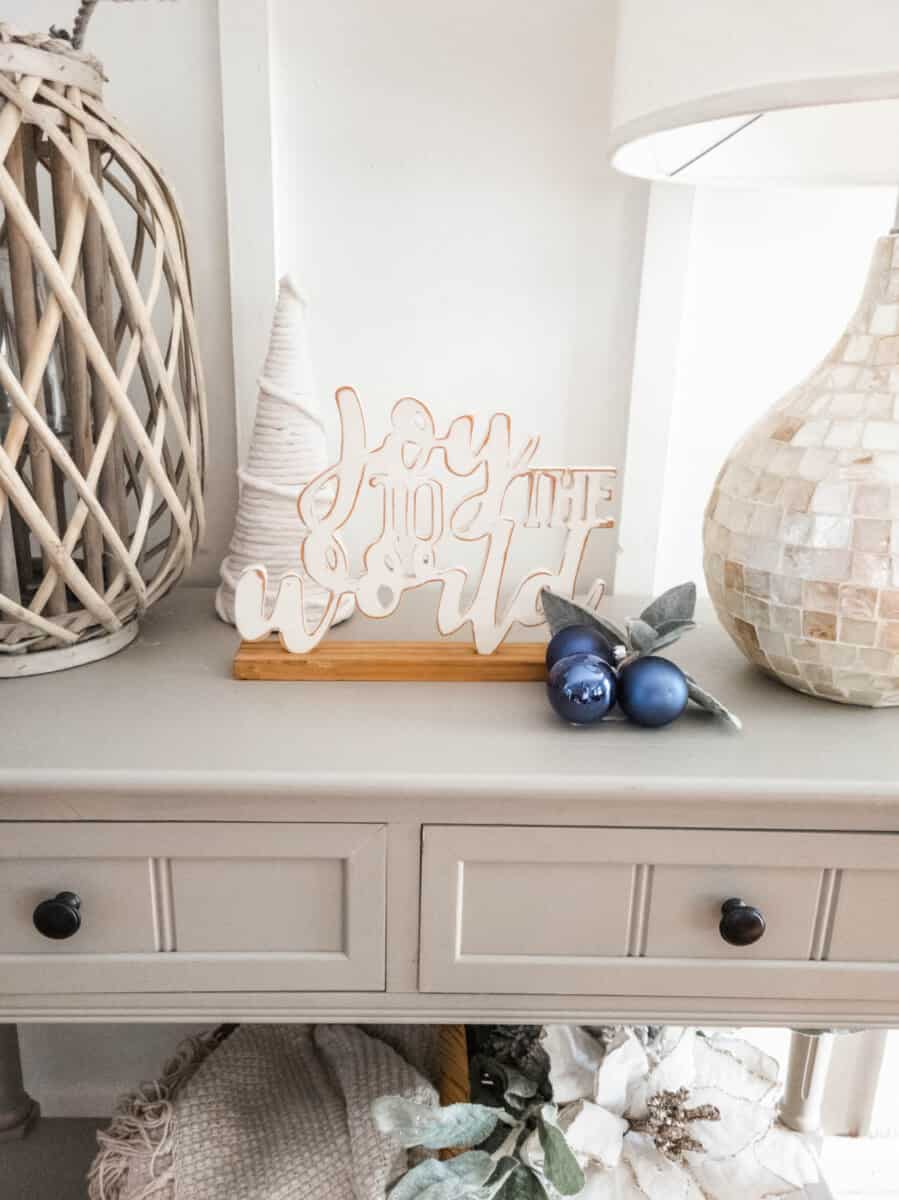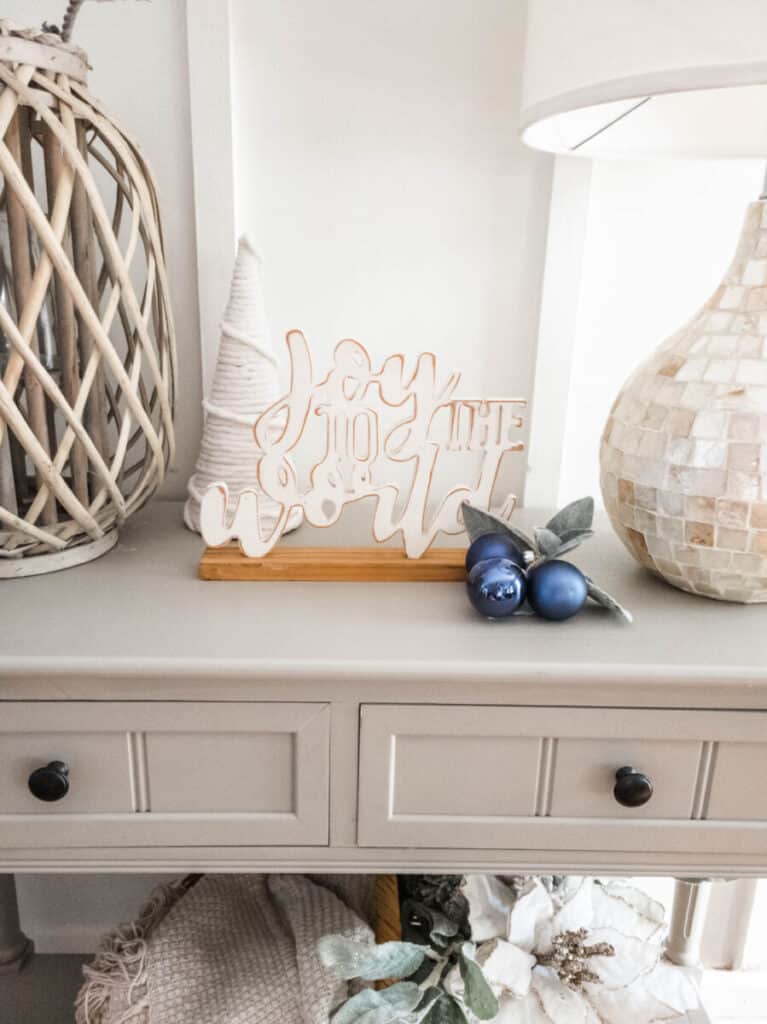 Using everyday items in your Christmas decorations is a great way to keep decorating costs down!
This lantern is usually out somewhere in our home.
I can't remember where I found the Joy to the World wooden piece last year.
If I think of it, I will post a link.
I added a cluster of blue ornaments and lambs ear to tie the space together.
They kind of look like blueberries!
Blue and Gold Coffee Table Decorations
We moved this vintage trunk from our bedroom to serve as a coffee table for now.
I added a Pottery Barn Wooden Tray (similar) that we've had for years and filled it with blue and gold accessories.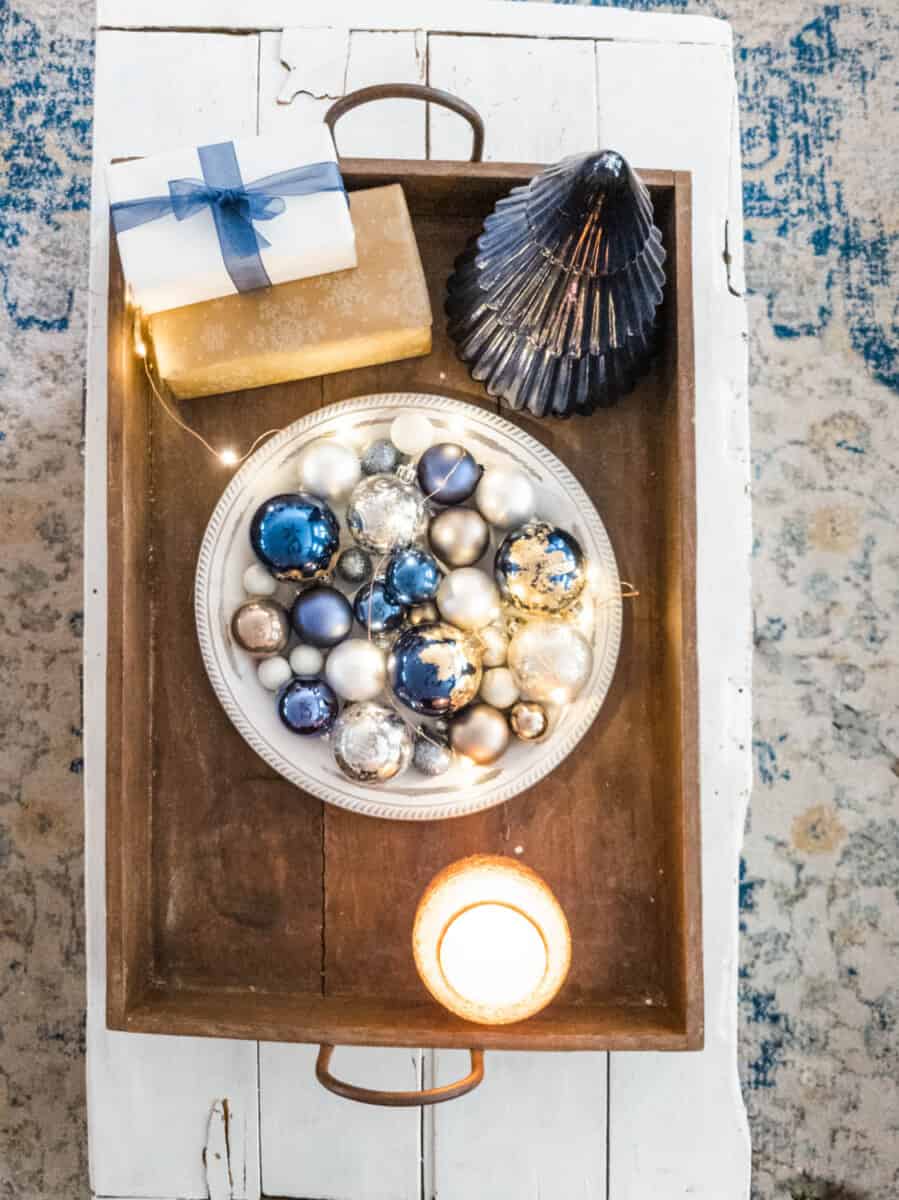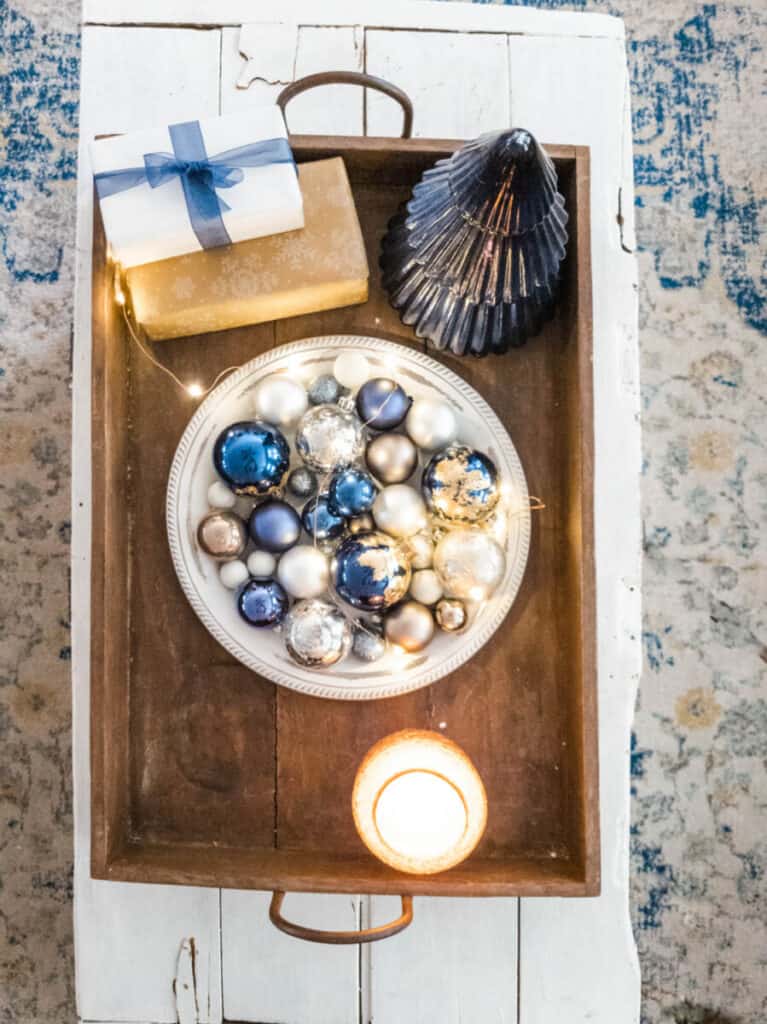 This blue glass Christmas tree is so cute!
It was only $16 at Belk and I had an additional 50% off coupon!
It's really sparkly especially with twinkle lights all around it.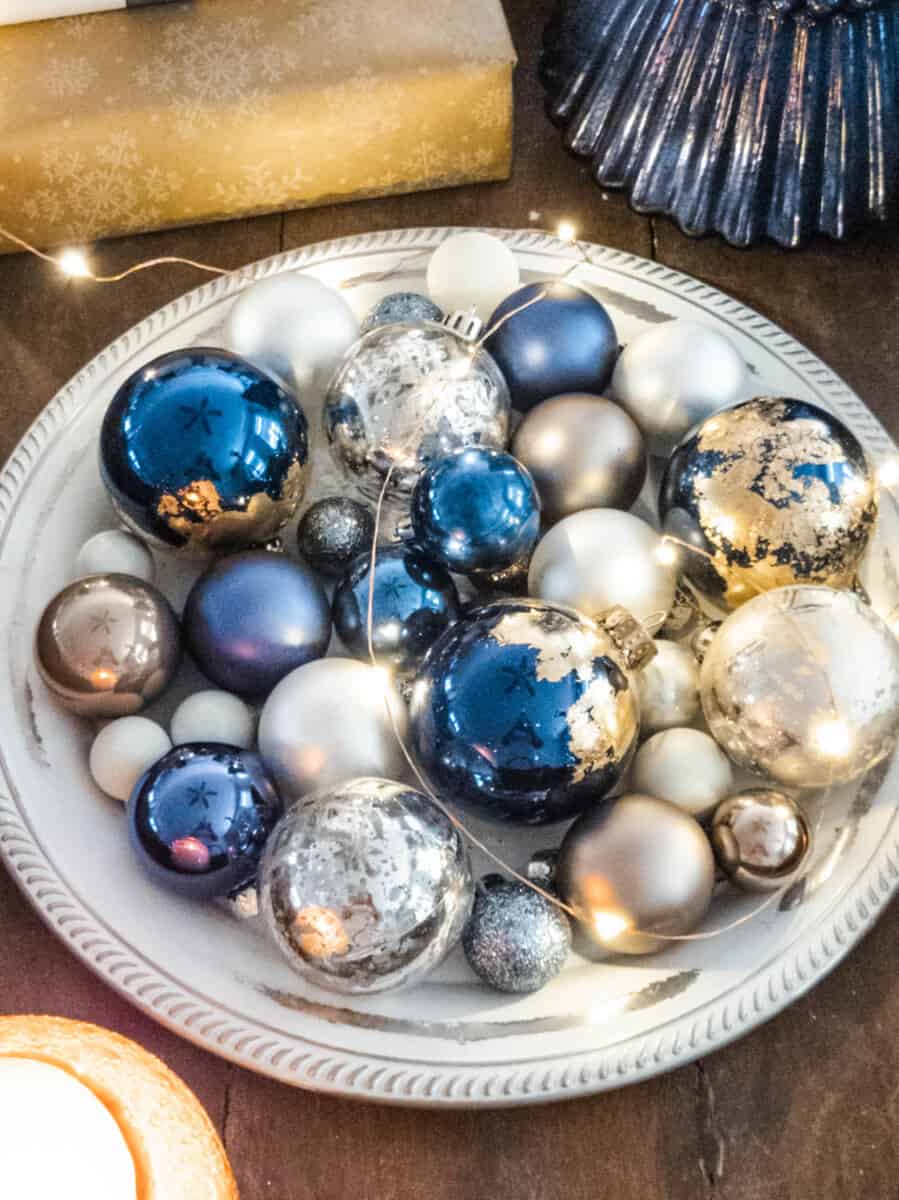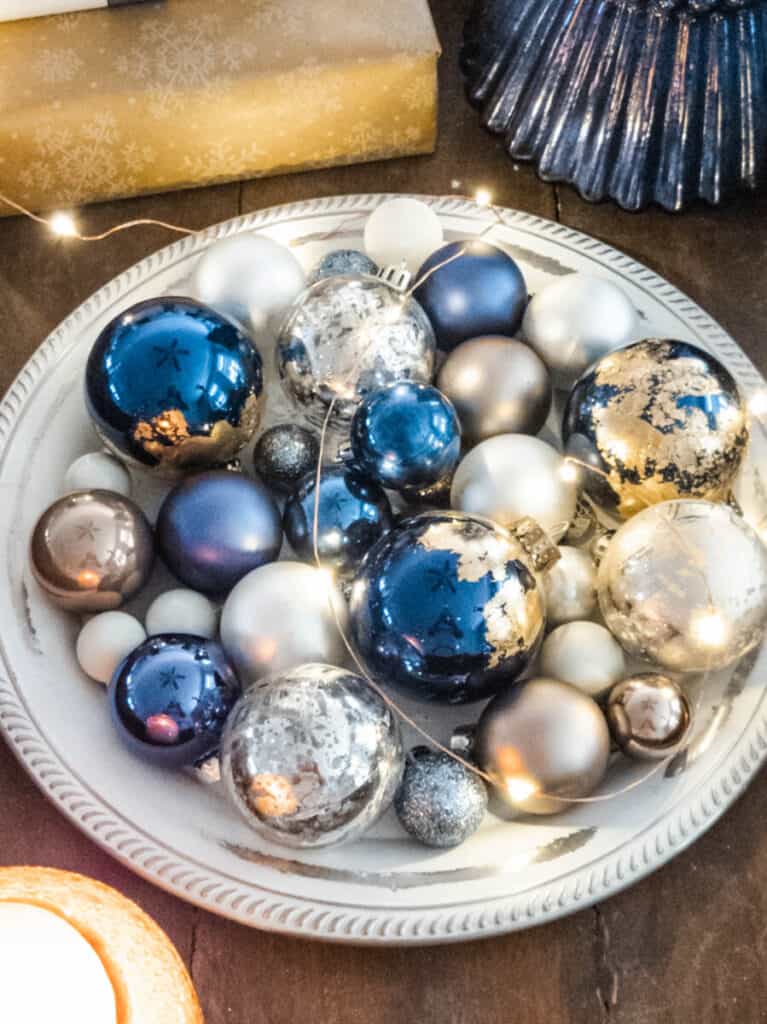 Printer's Cabinet
On the other side of the living room is our large printer's cabinet/dresser.
Since we don't have a fireplace, I decorate this piece like it's a mantel.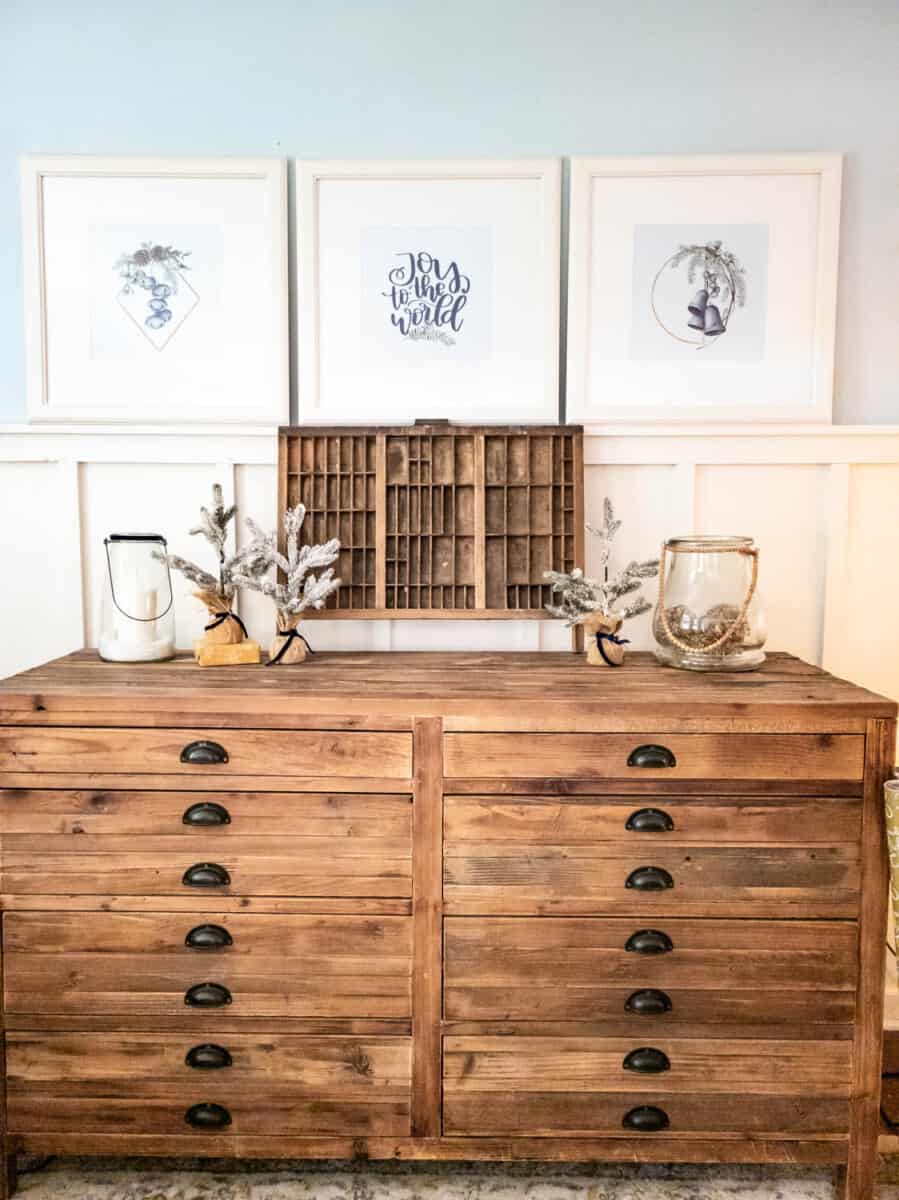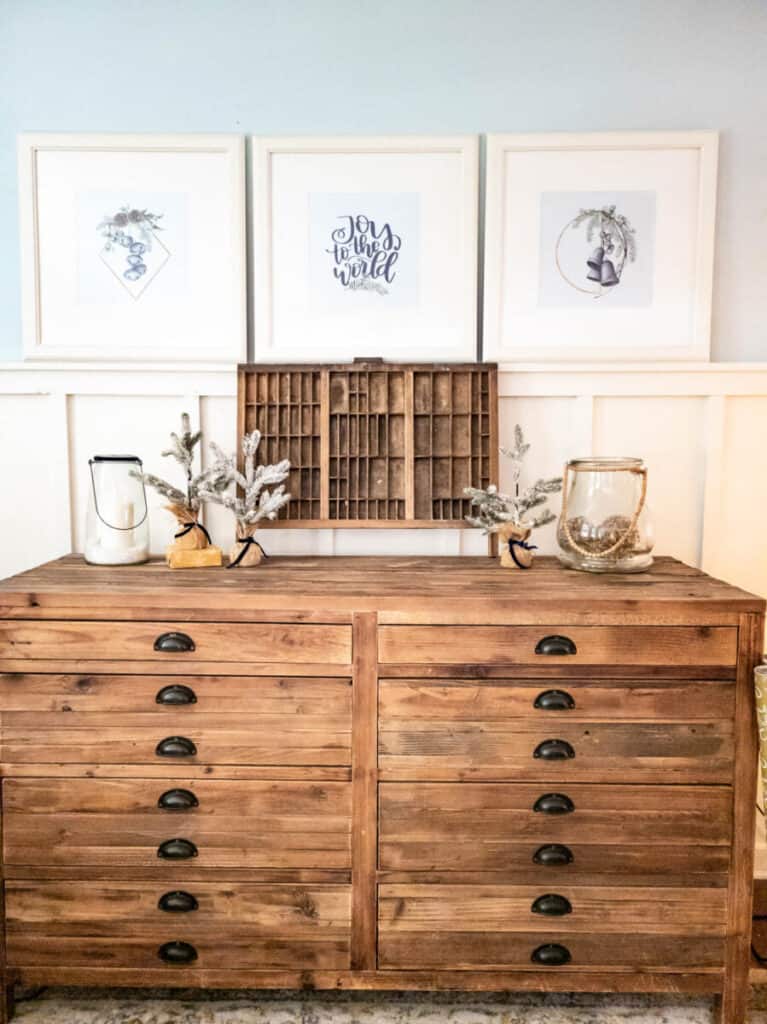 Again, I used pieces that are part of our everyday decor.
I simply added blue velvet ribbon around the edge of this vase/candleholder to make it fit our blue and gold theme better.
The little flocked trees got a little velvet ribbon too.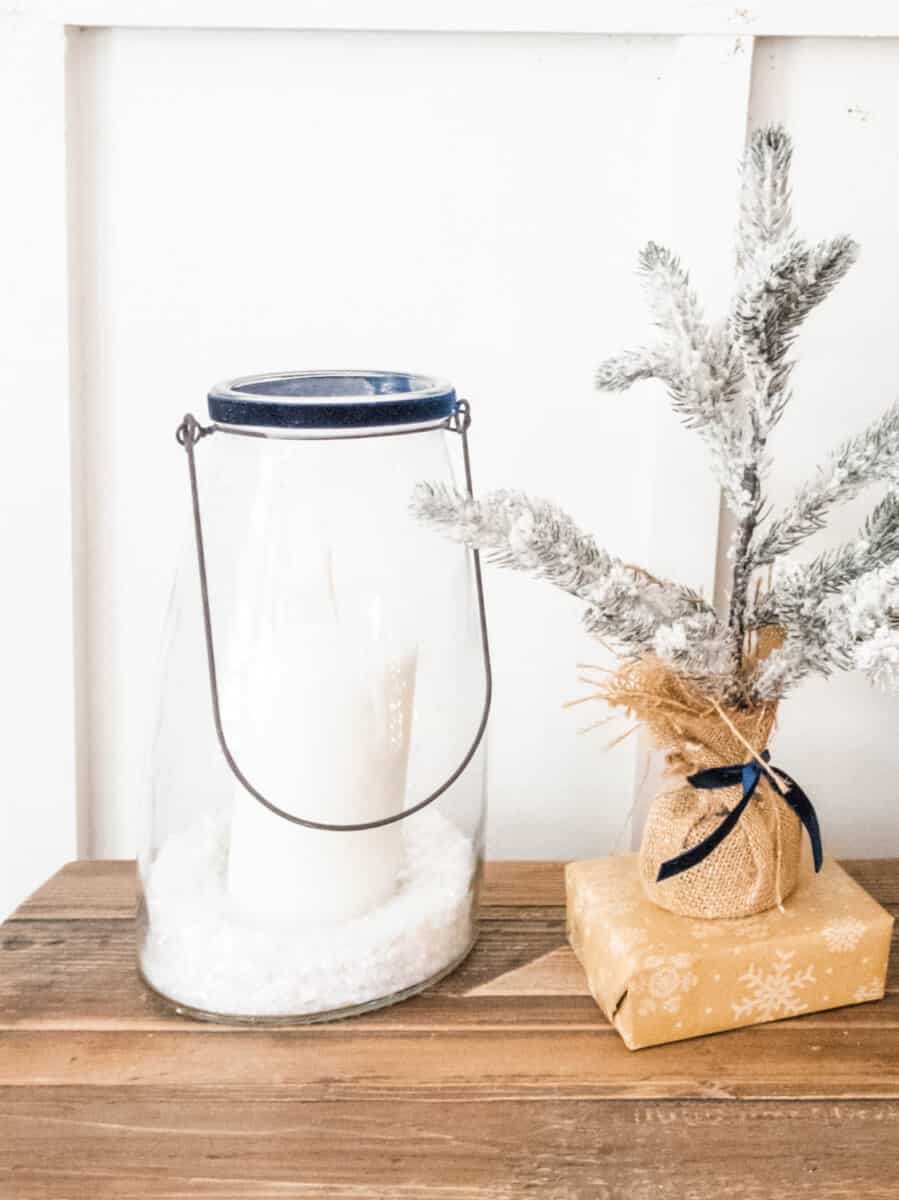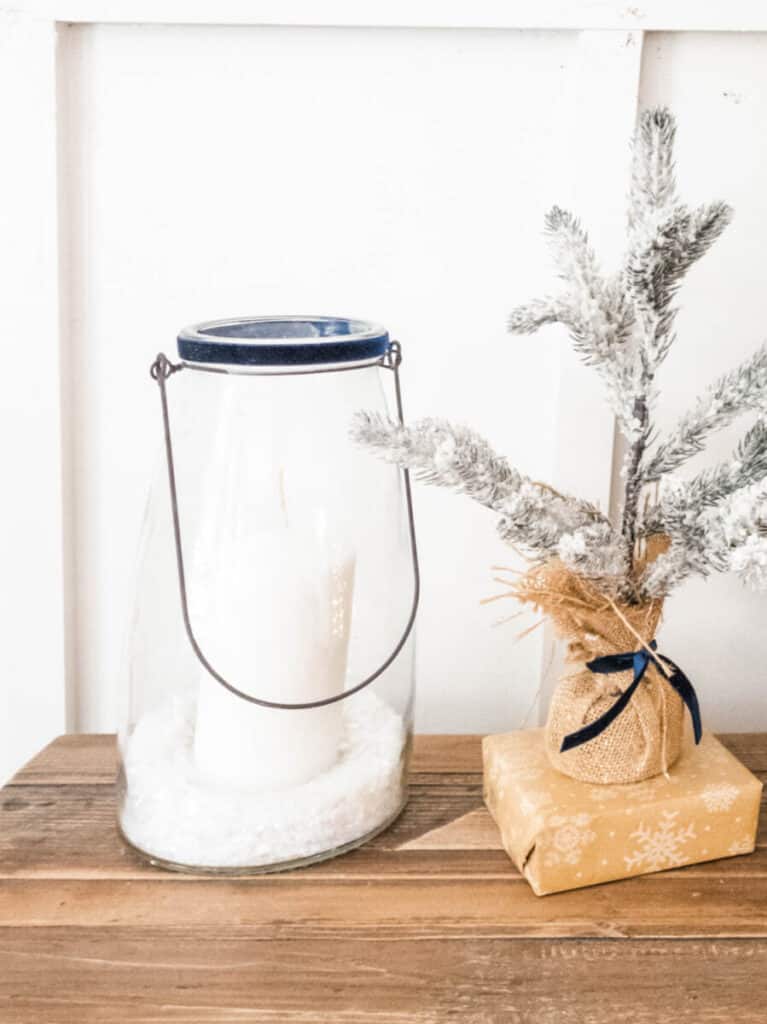 Another everyday item I used is this drawer from an actual printer's cabinet.
Our oldest son gave it to me and it's a perfect accessory for the top of our cabinet.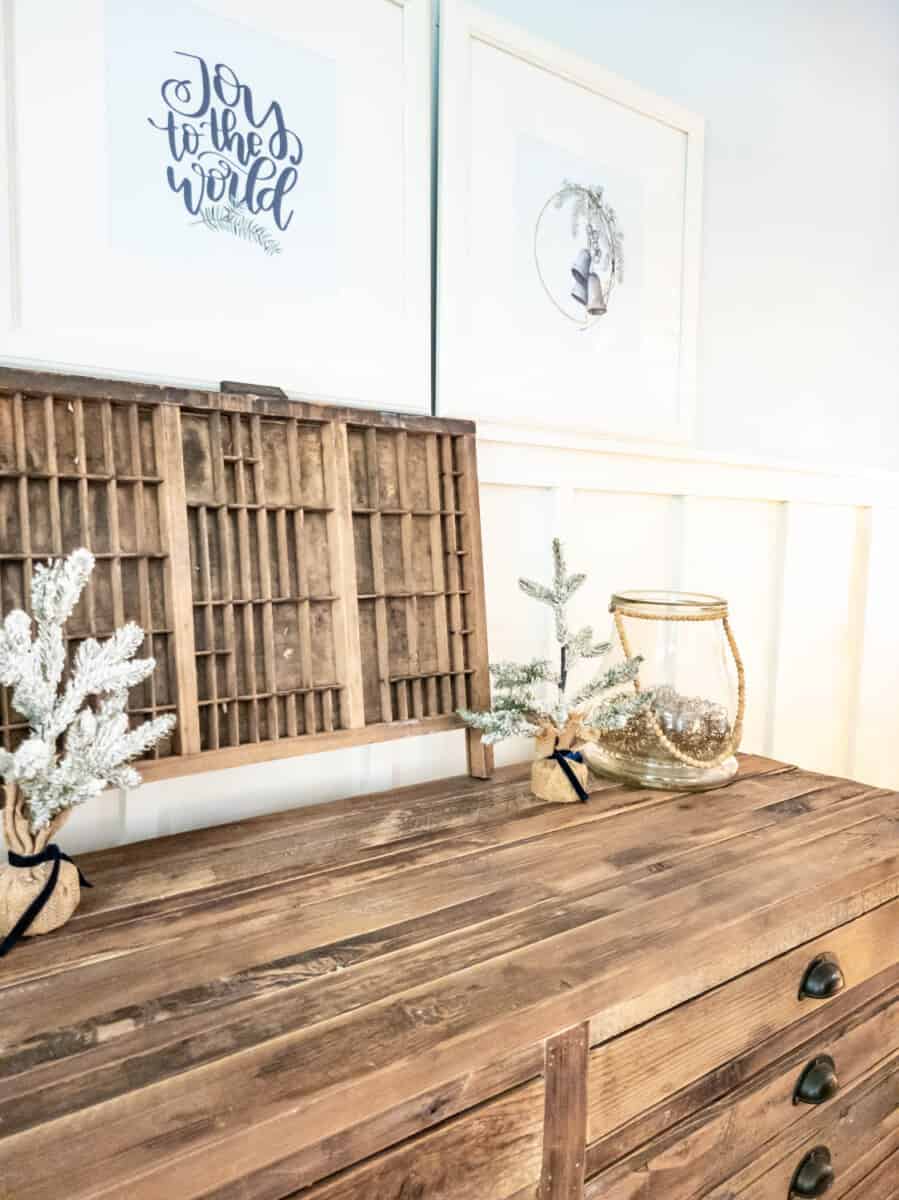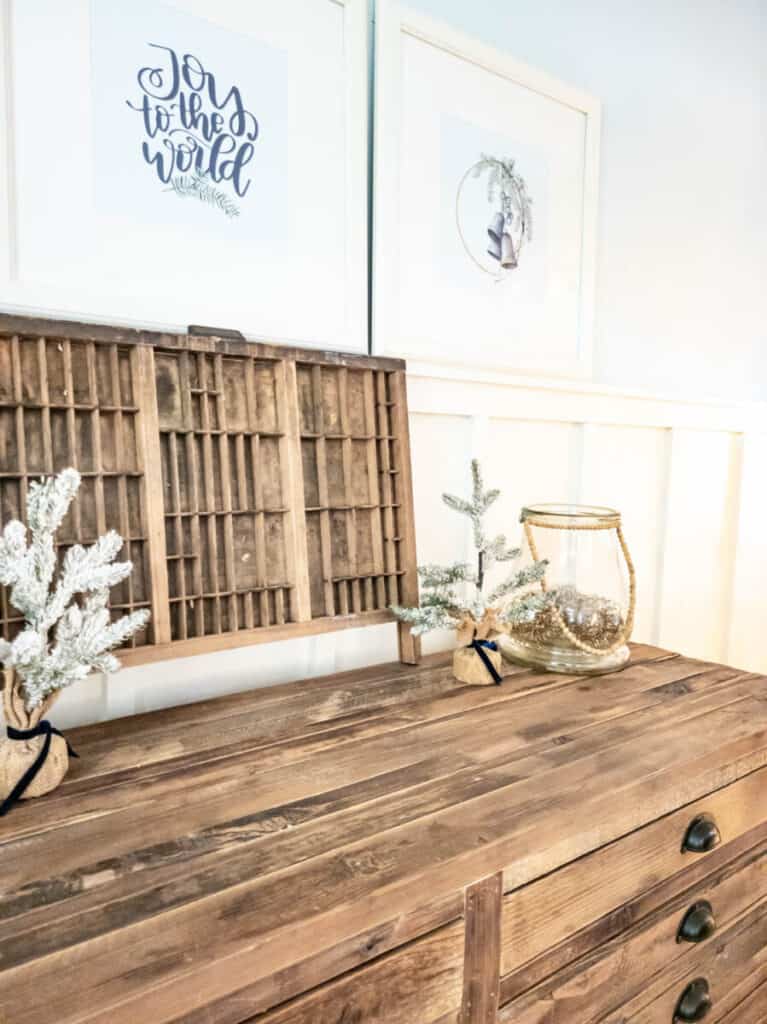 Blogger's Best Holiday Tour
Up next on the tour is Ana from Fiddle Leaf Blog sharing her beautiful fireplace decorations.
Be sure to visit all the participants below for tons of amazing Christmas decorating ideas!
Bloggers' Best Holiday Home Tours
This week my friends and I are sharing our homes all dressed up for the holidays. We hope you will have fun visiting each of the tours below!
Monday's Tours

Tuesday's Tours

Wednesday's Tours

Thursday's Tours

Friday's Tours

Lora Bloomquist Create and Ponder