Spring Dining Room Tablescape
Spring Dining Room Tablescape
It's feeling like Spring here in Southeastern North Carolina and we're excited to share with you our Spring Dining Room Tablescape!
We're joining a bunch of AMAZING bloggers showing off their Spring style this week.  Be sure to check back every day to see them all.
A huge THANK YOU to our oh-so-gracious hostess Jenna at Wife in Progress for organizing this fun Spring Home Tour.
If you are stopping by from Postcards from the Ridge, welcome!  Don't you just love Angie's pretty Spring Entry and Living Room?  Angie and I have been friends since we met at a blogging conference in 2012!  I love her, she's so talented and sweet!
Today we are sharing our Spring dining room tablescape.  We won't be here on Easter morning because we're going to a wedding in Florida but that didn't stop me from decorating the house for Spring and Easter.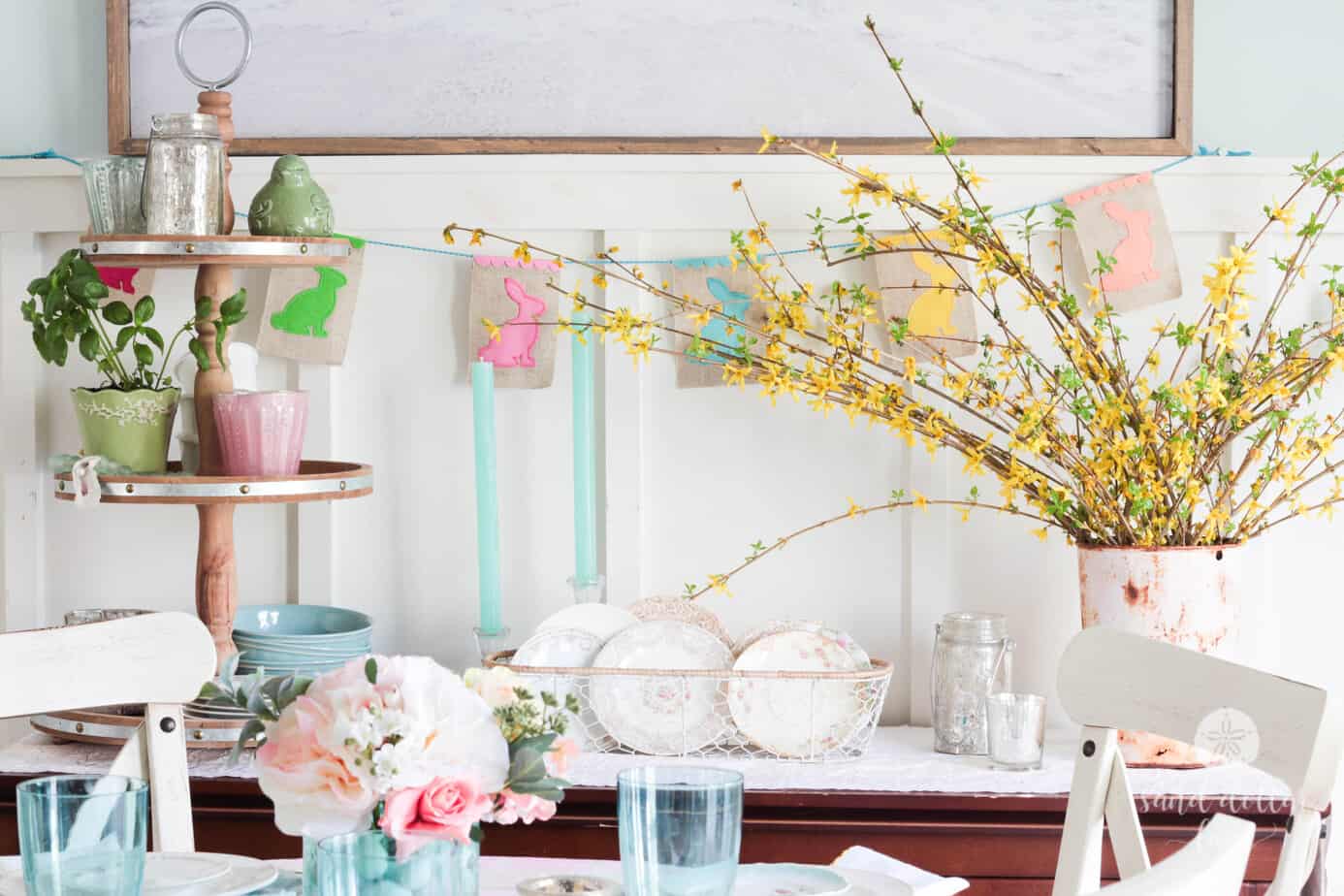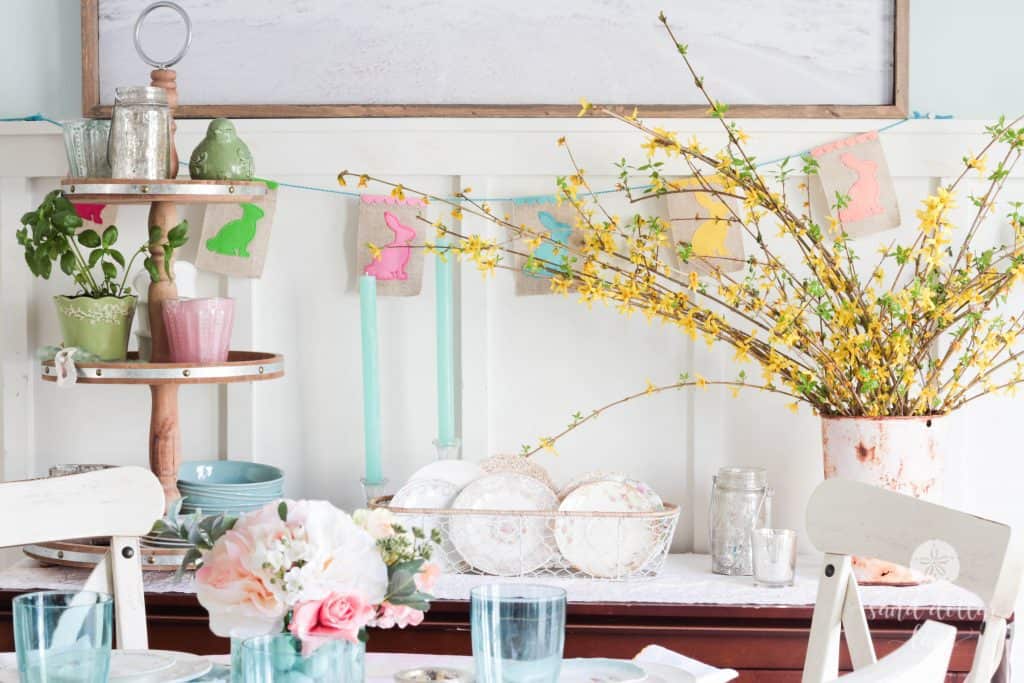 The pastel pink, yellows and greens look so pretty with all the aqua that is regularly in our house.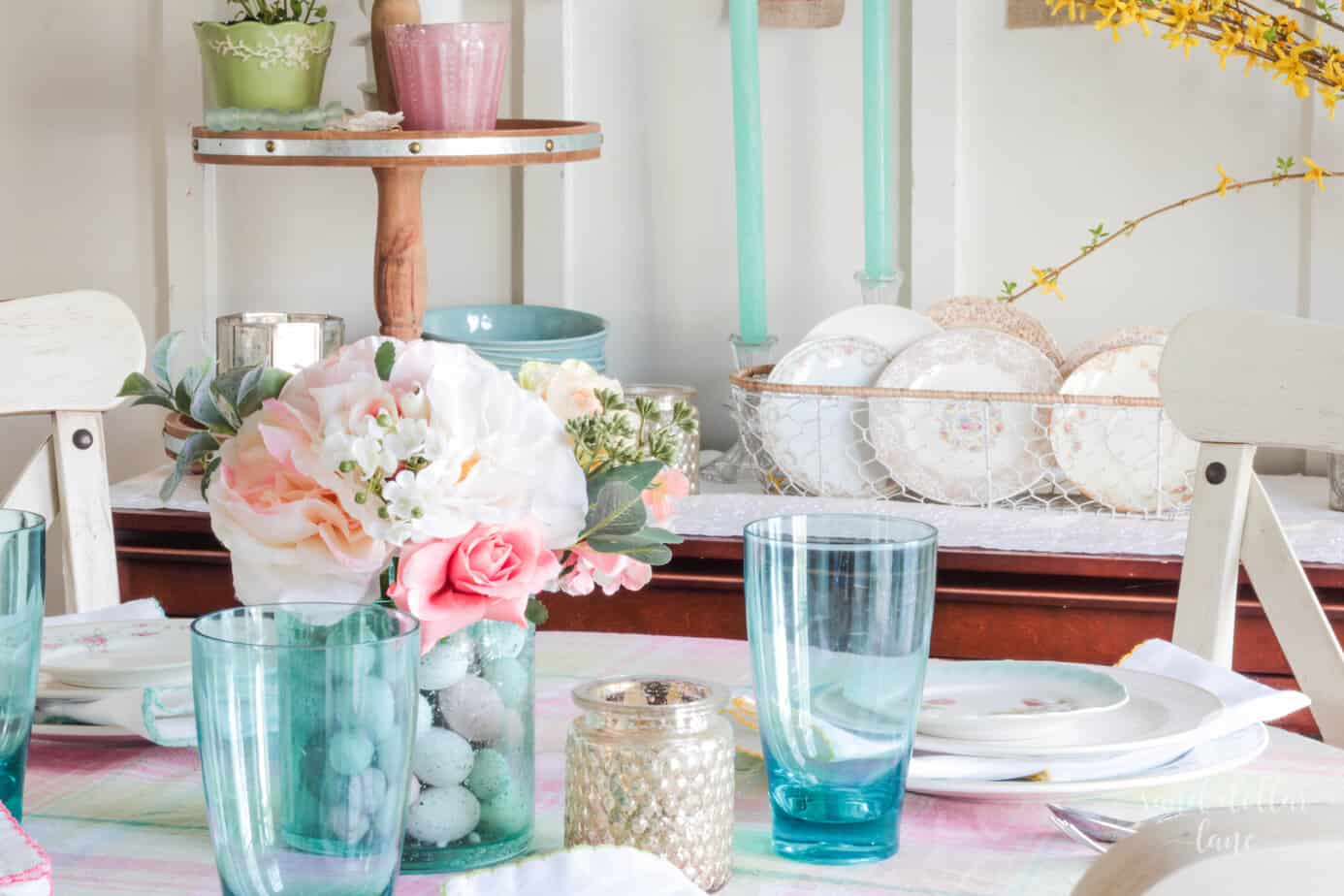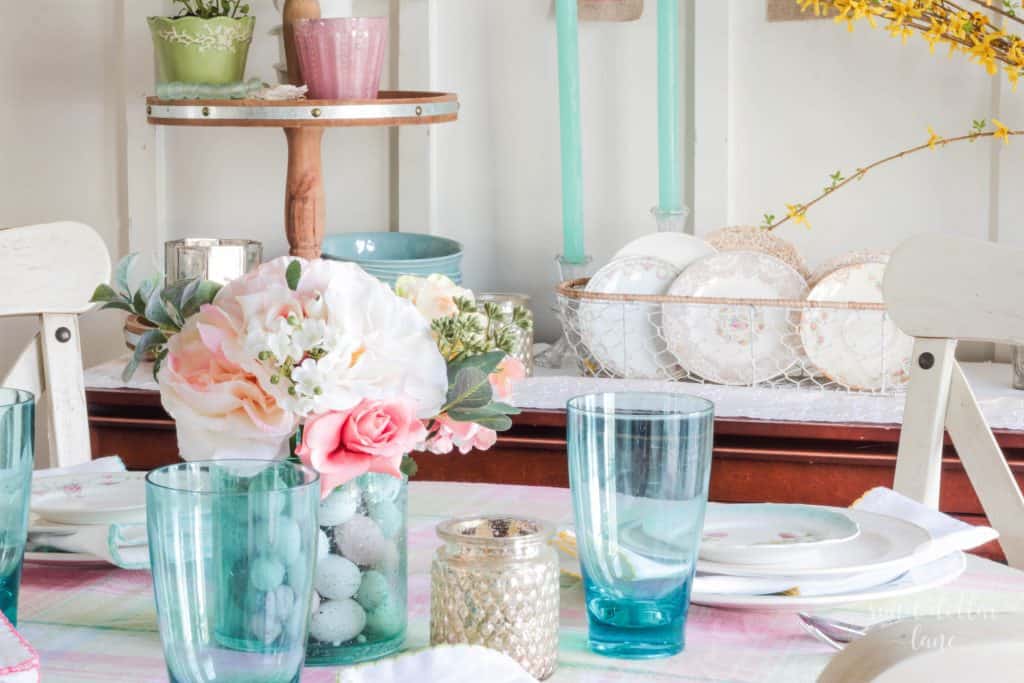 I am on a serious spending freeze so I can pay off the printer for our other business (Leen the Graphics Queen) so I didn't purchase anything new this year for my Spring decorating.  It was really fun getting out things that I've had for a while but had forgotten about.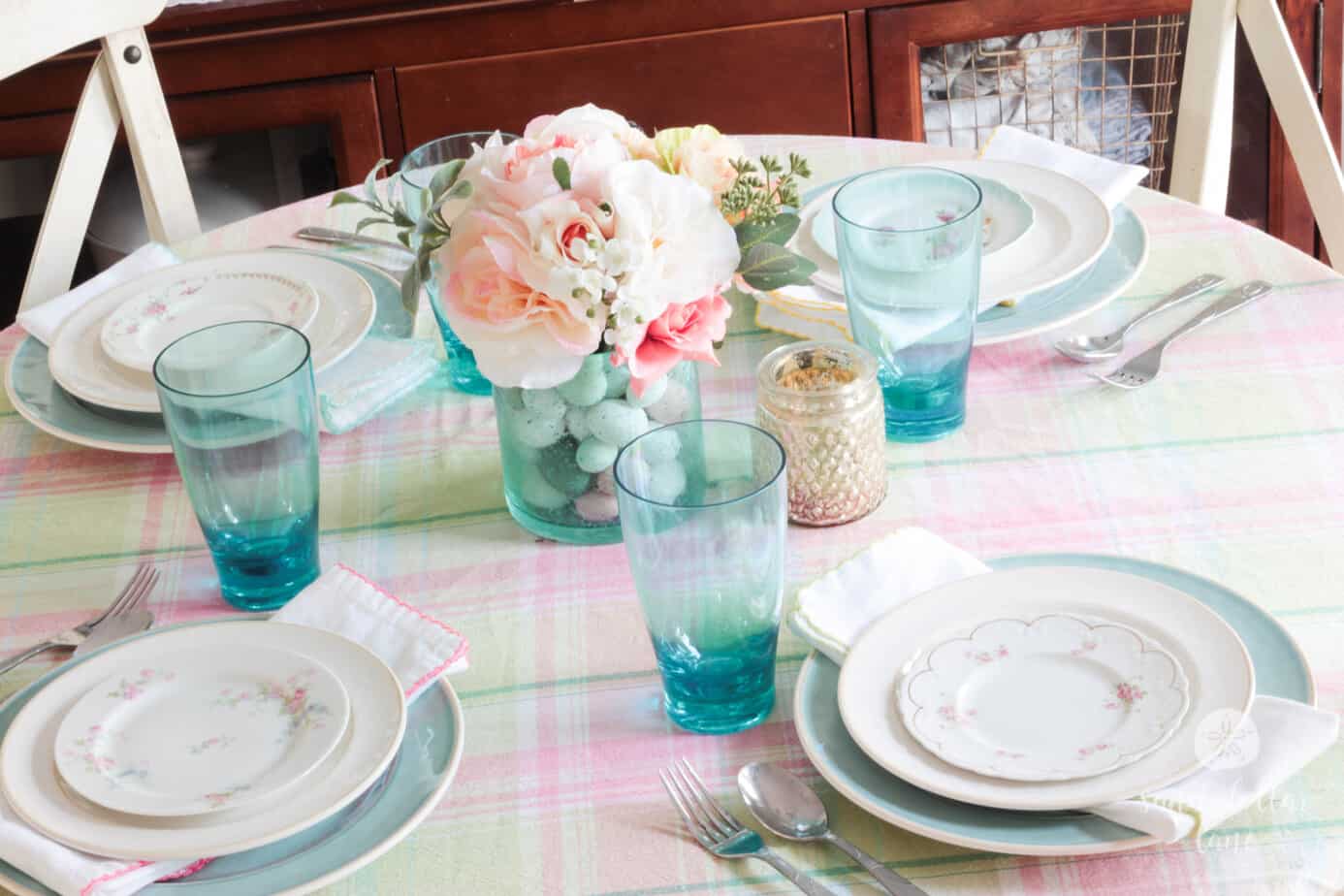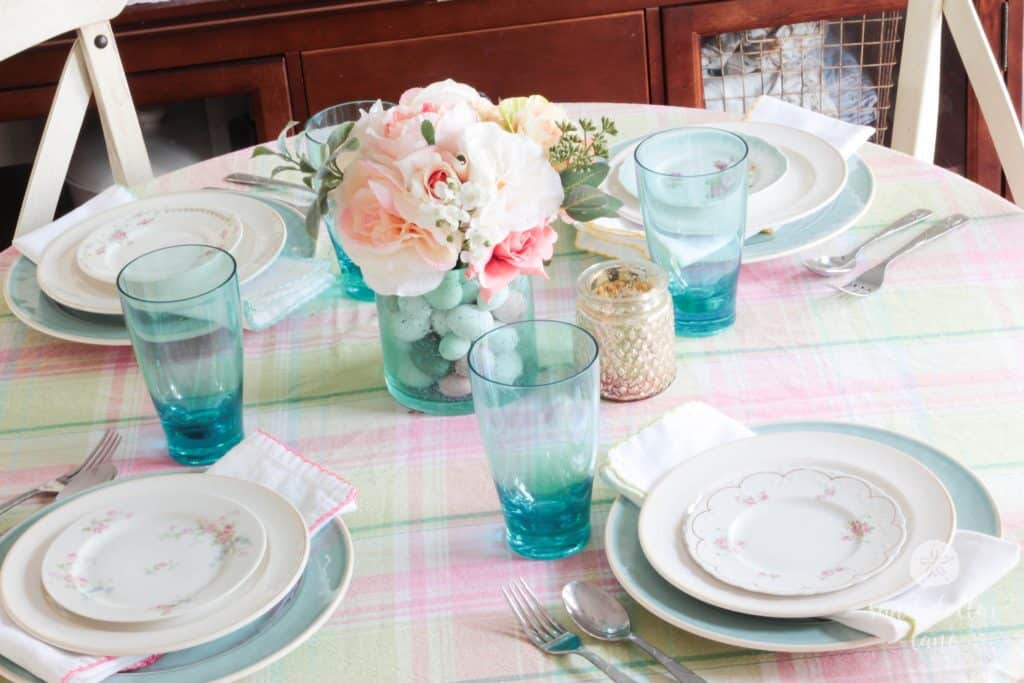 Years ago, I used to make mosaic art.  I would scour thrift stores and auctions for pretty old dishes and then break them into pieces.  After I learned more about vintage China and realized how special and old some of the pieces I had were I couldn't break them!  That's why our back room is full of chinaware.  Lots and lots of mismatch chinawear.  Spring is the perfect time to display a few of my pretty saucers.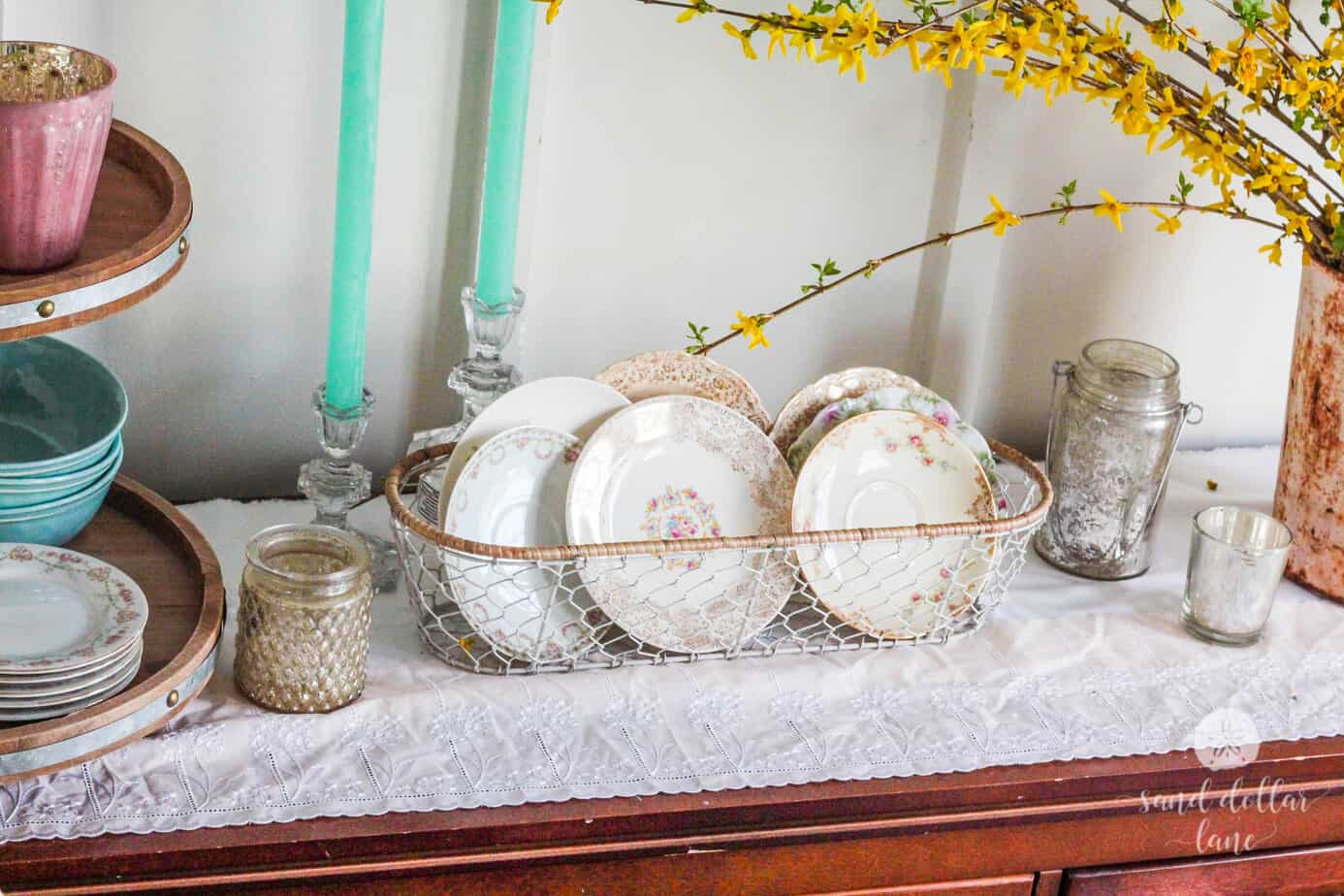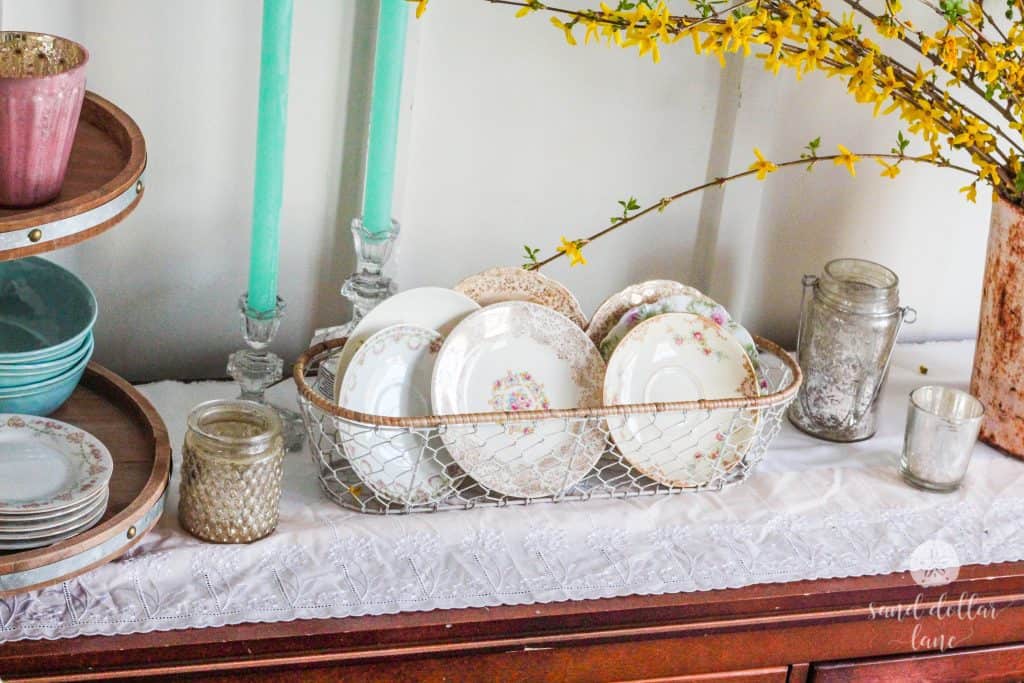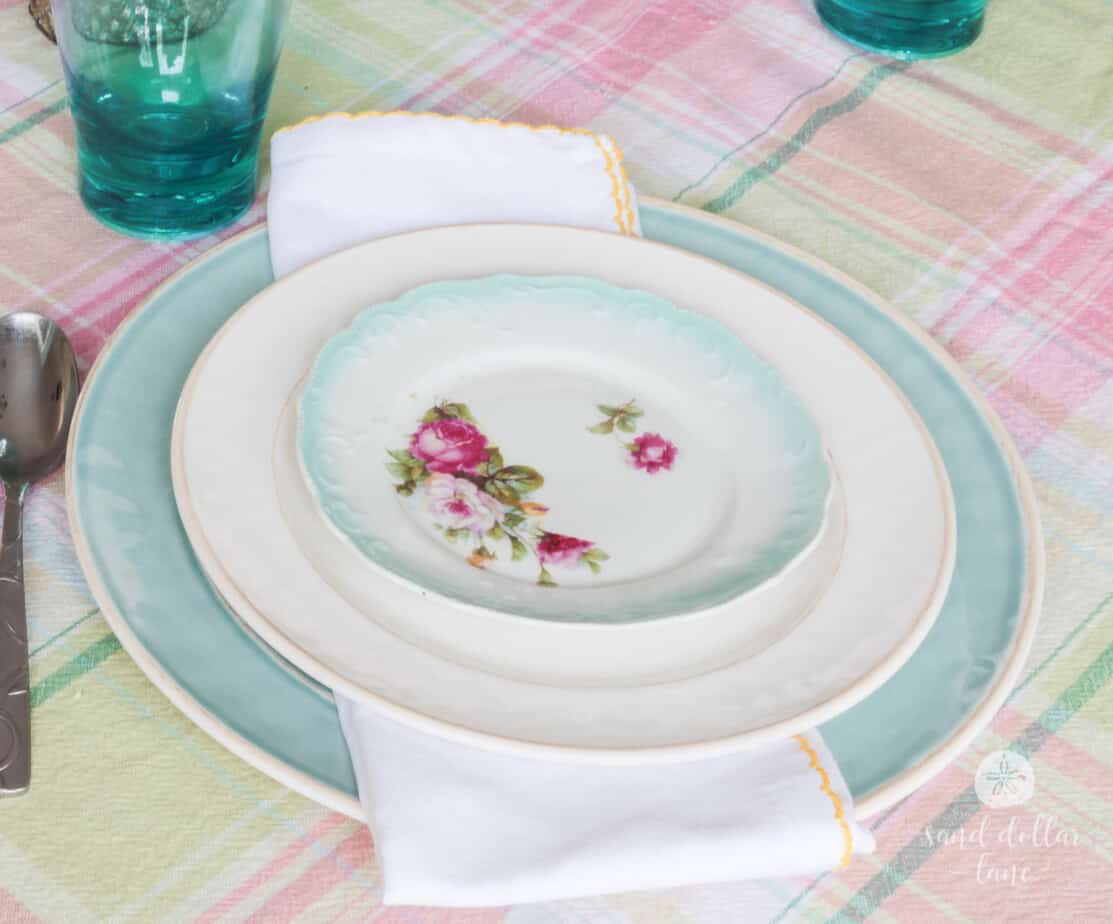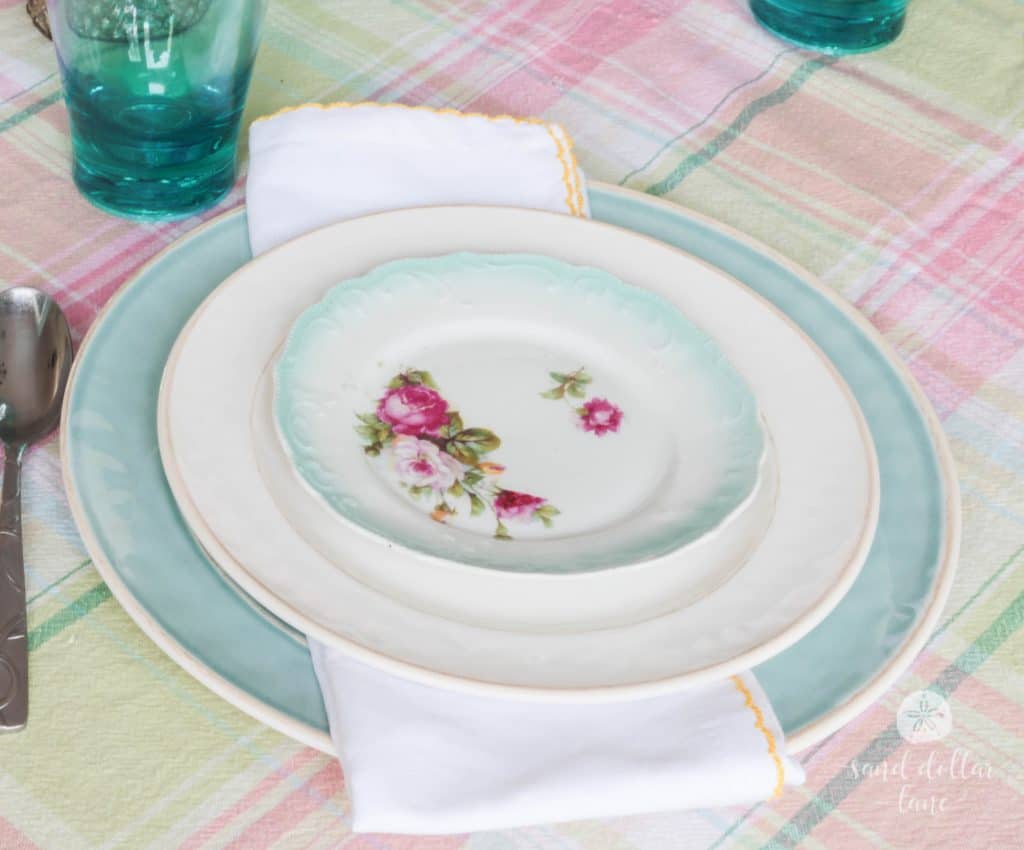 Can you believe that the aqua and white plates are melamine?  They are from Pottery Barn and even close up they look just like the PB Cambria stoneware dishes.  They are perfect for our Spring dinging room tablescape!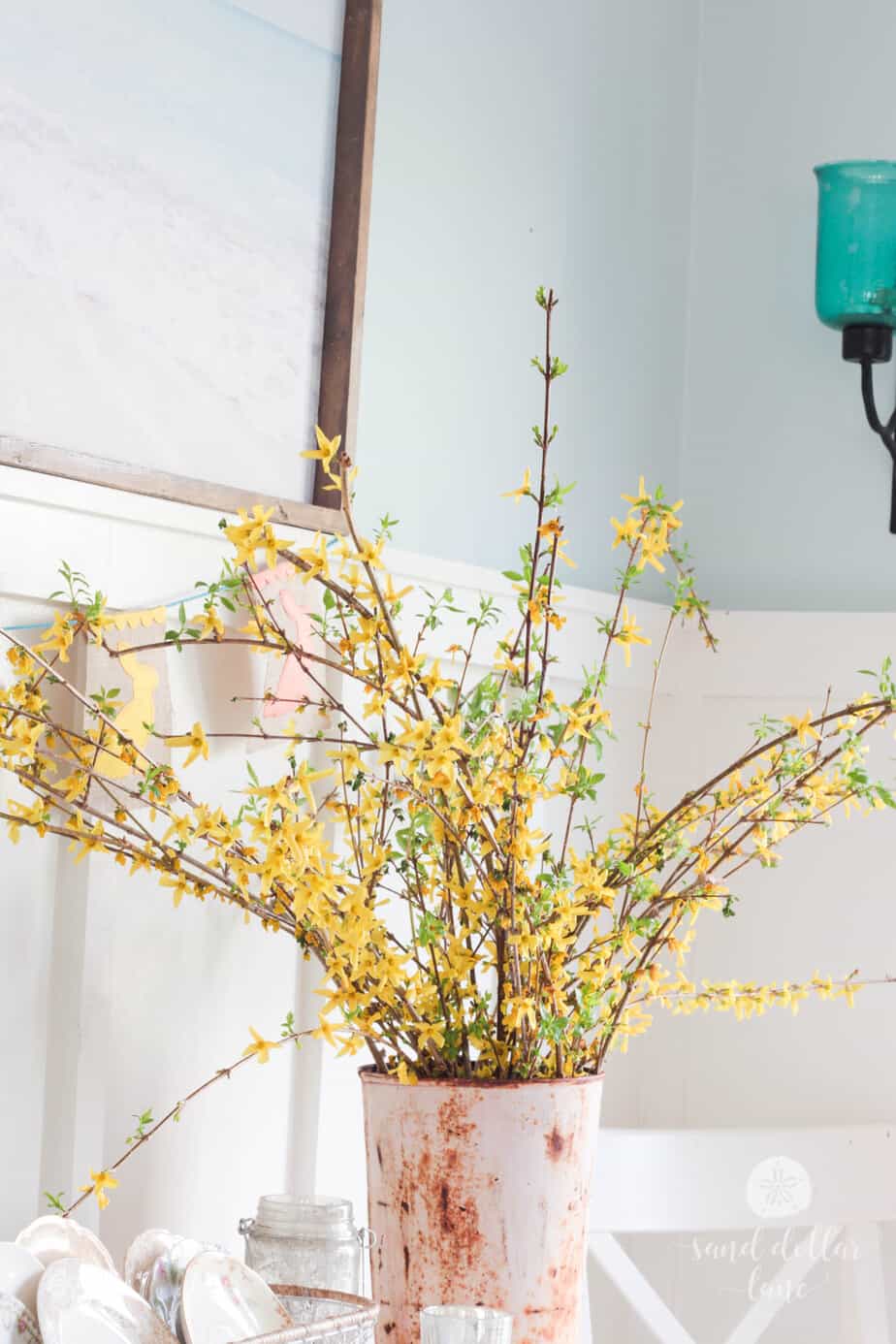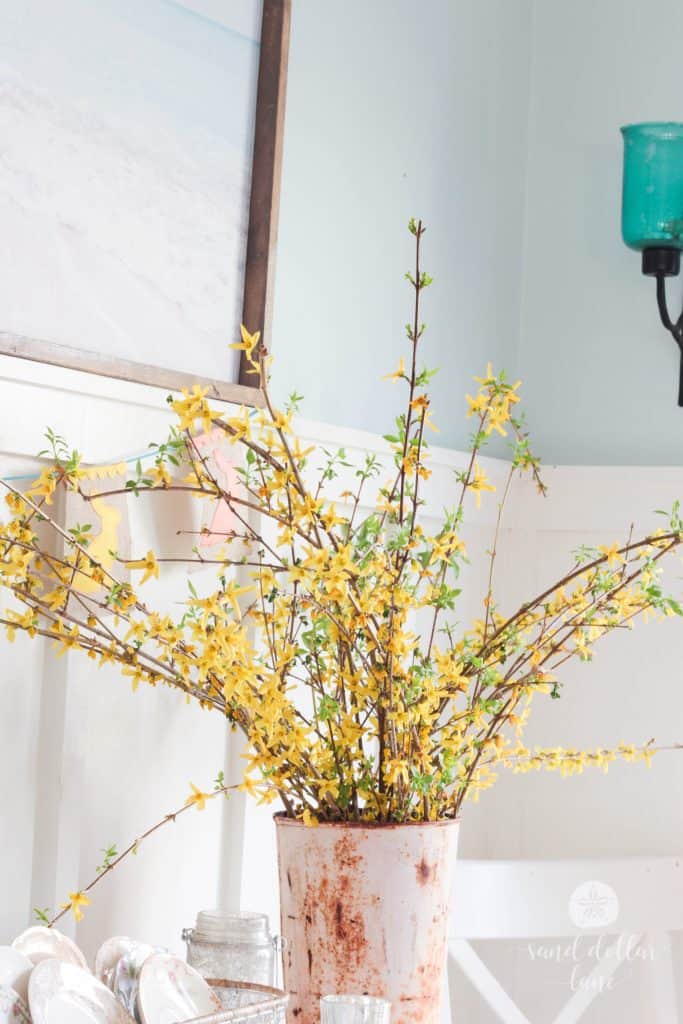 Our daffoldils are long gone but the forsythia is still in full bloom.  We have several large forsythia bushes in our yard and I bring branches in almost year round.  You can see them in our Summer Home Tour from last year.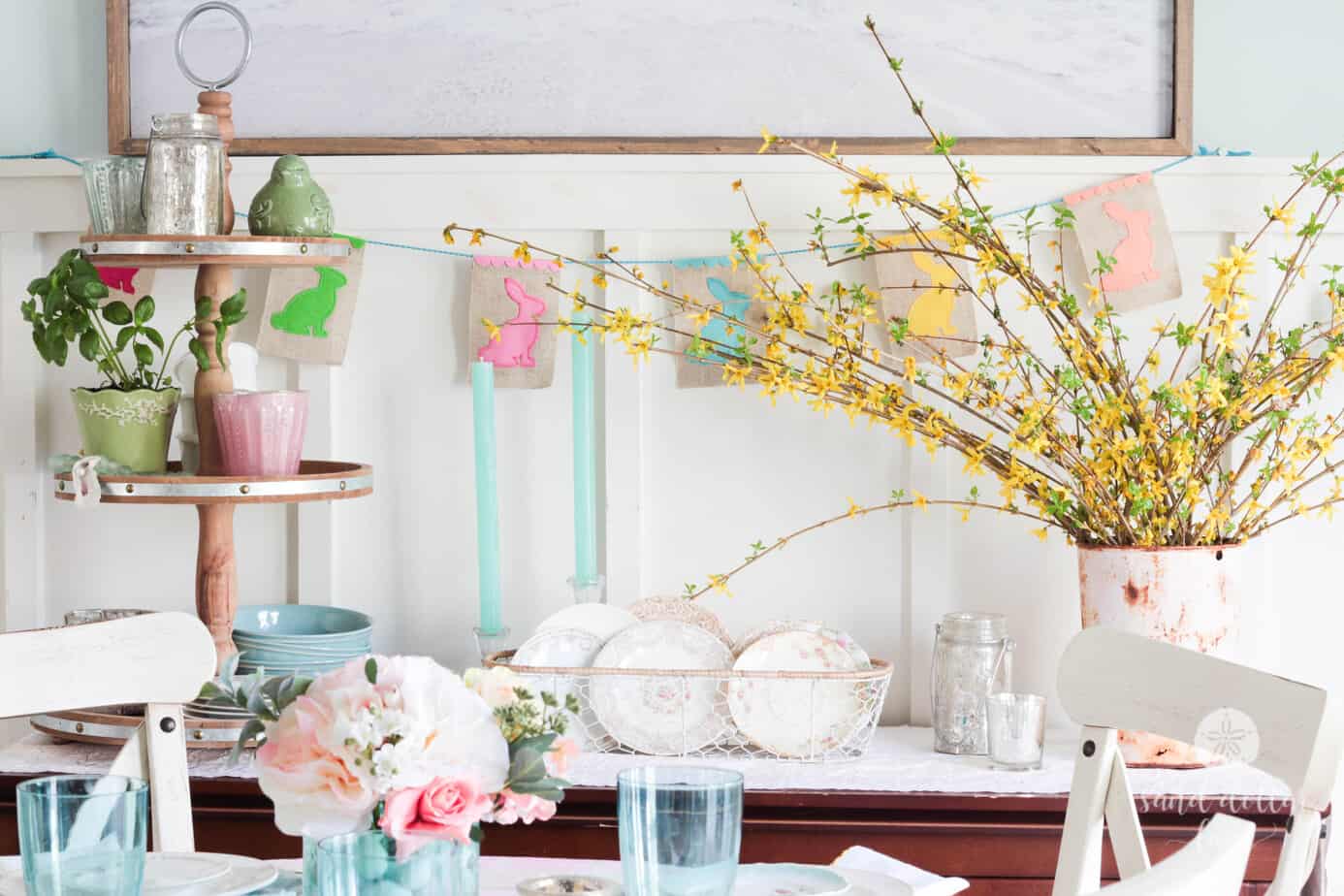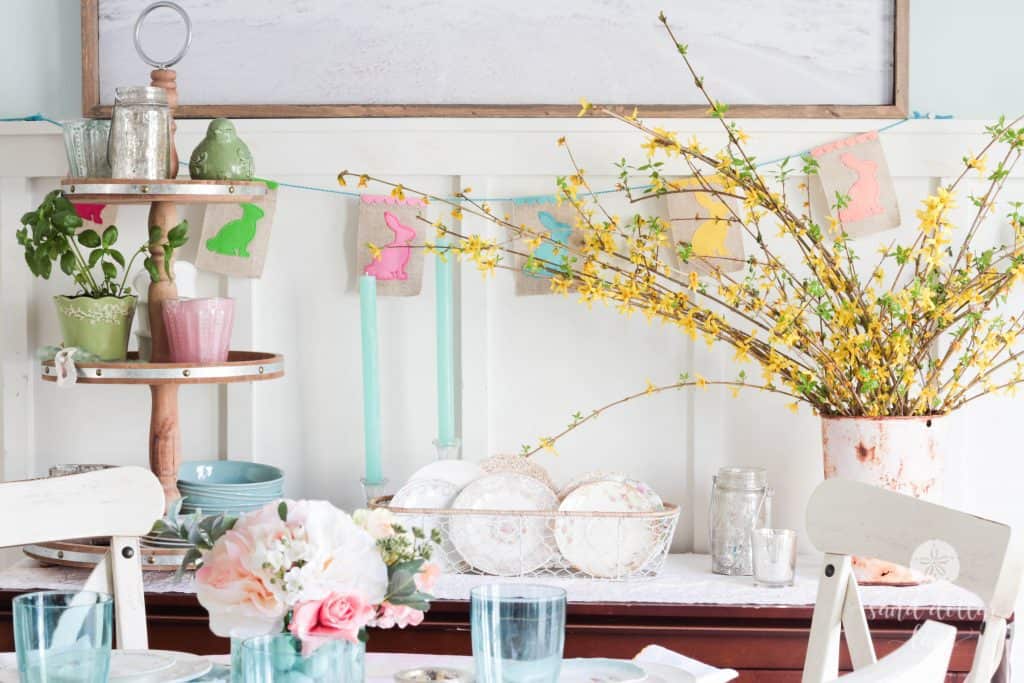 These old sap buckets are almost always on display around here.  I love the contrast of the rusty metal bucket and the shiny mercury glass candle holders.
I popped a basil plant in a cute pot until it's warm enough to move it outside to the herb garden I am planning.  We love basil, especially fresh basil!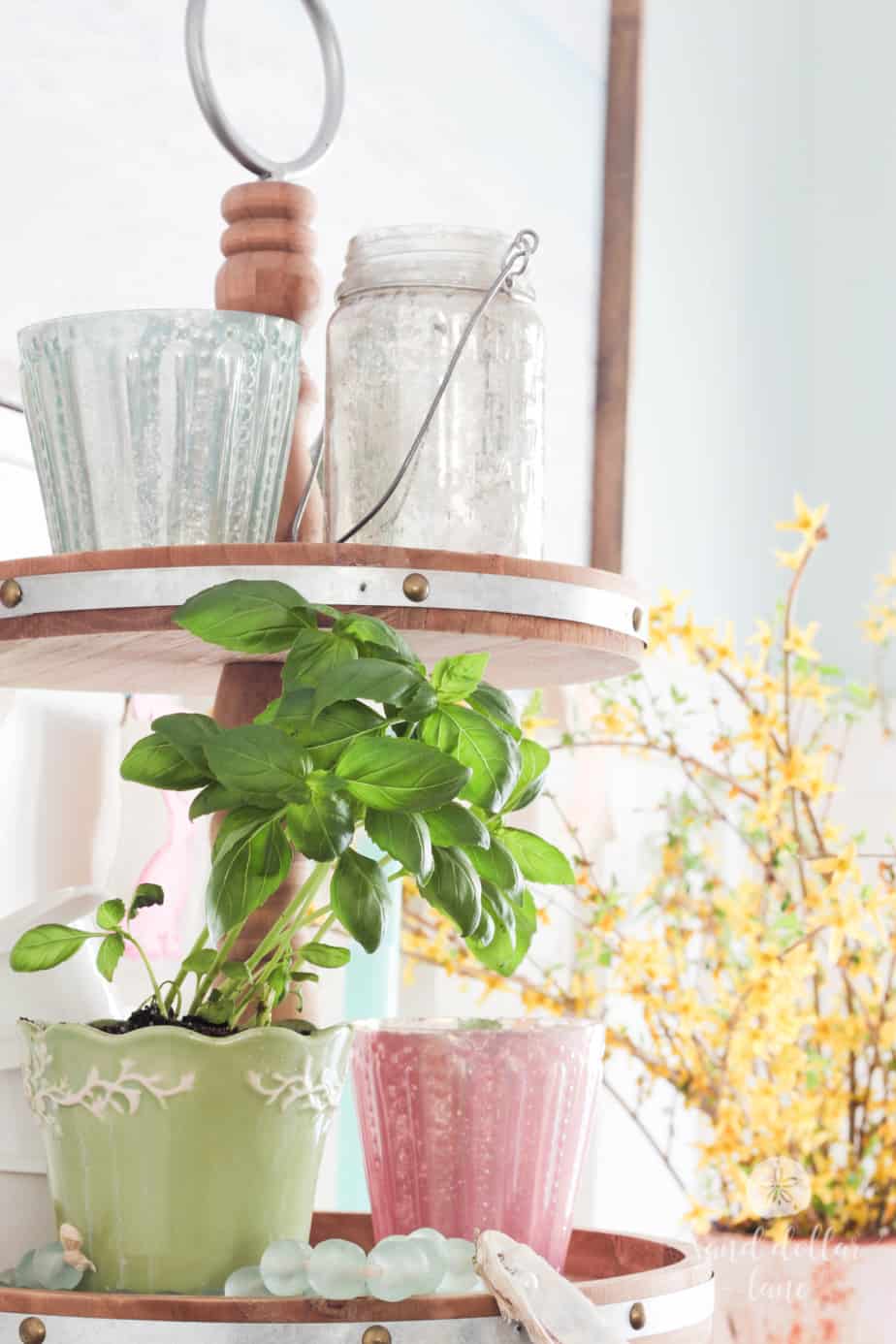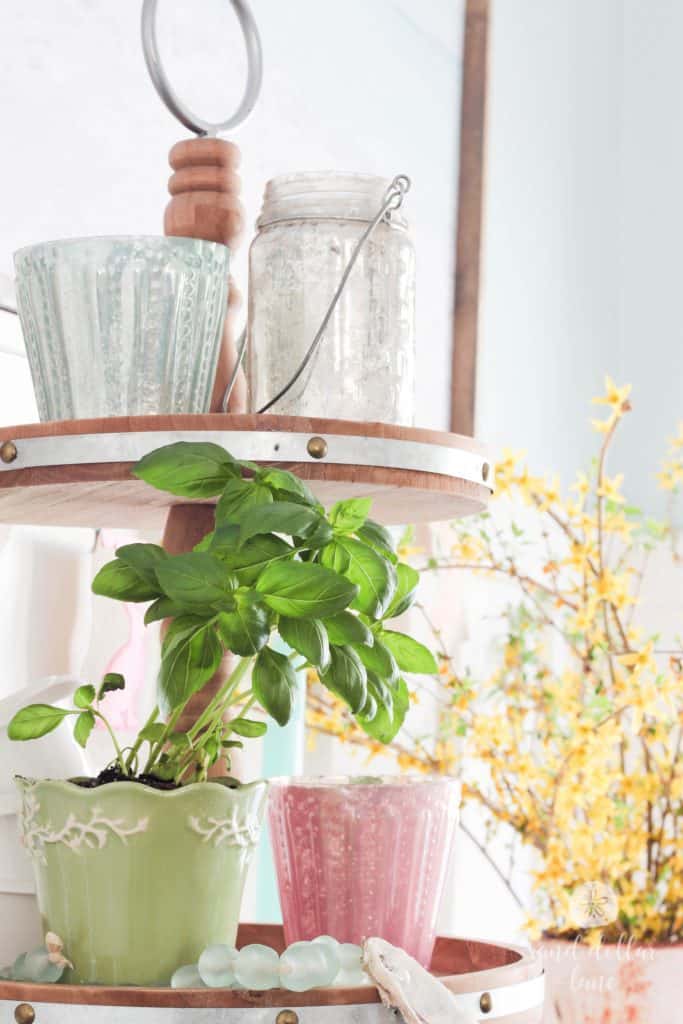 I paired that little pot up with a couple cute mercury glass candle holders and our seaglass bead garland with a fun oyster shell on the end.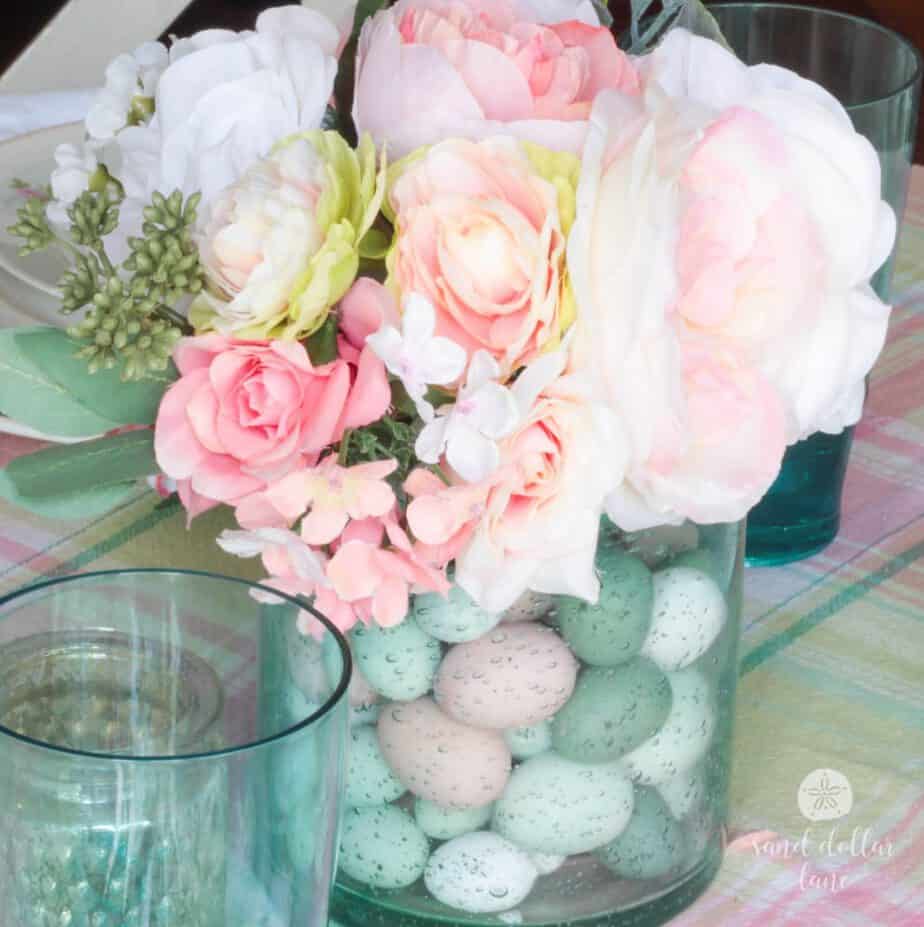 This cute aqua vase/candleholder was in February's Sand Dollar Lane Box.  It's so versatile and cute I had to keep one for myself.  The aqua Vance Kitera taper candles will be in an upcoming box too!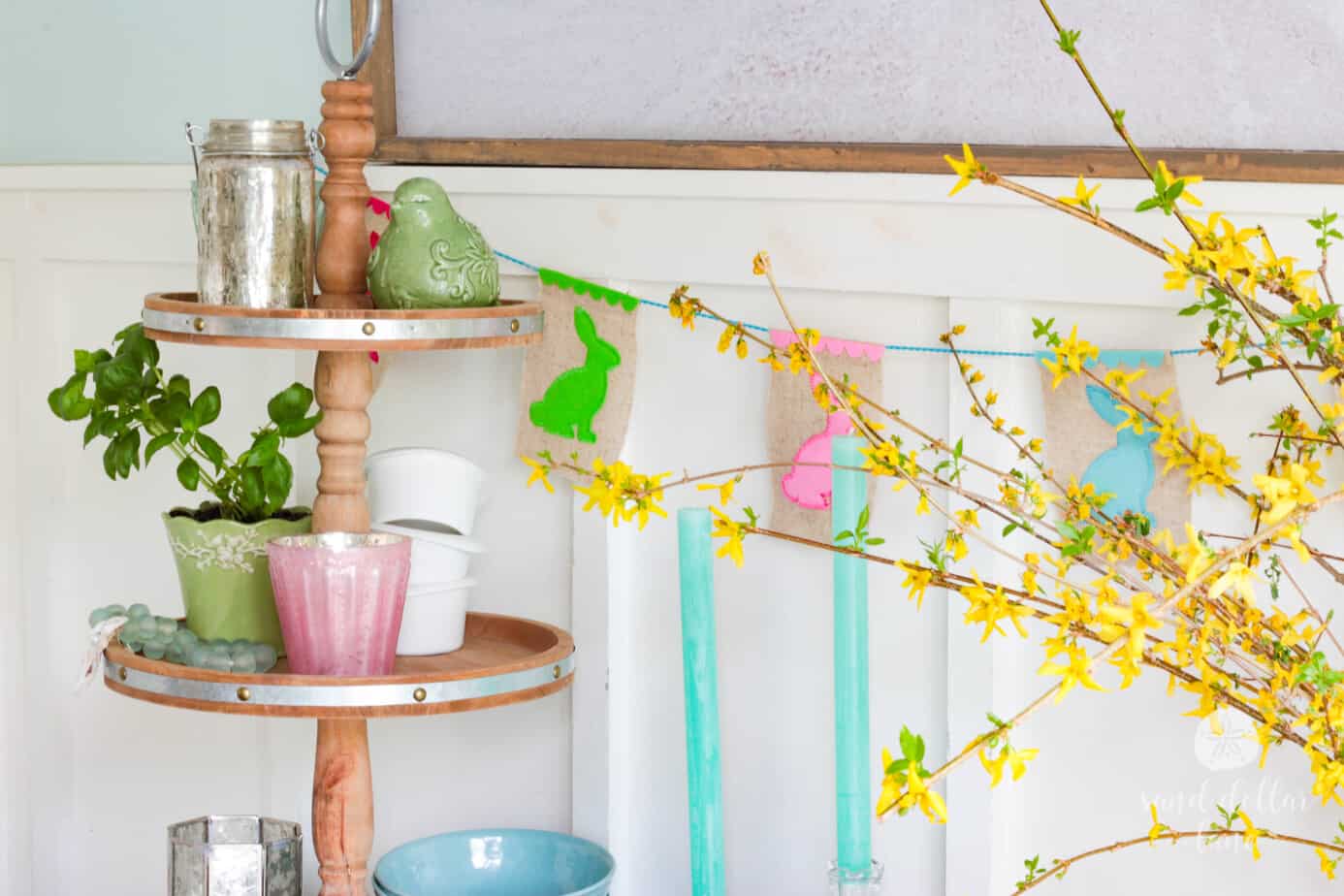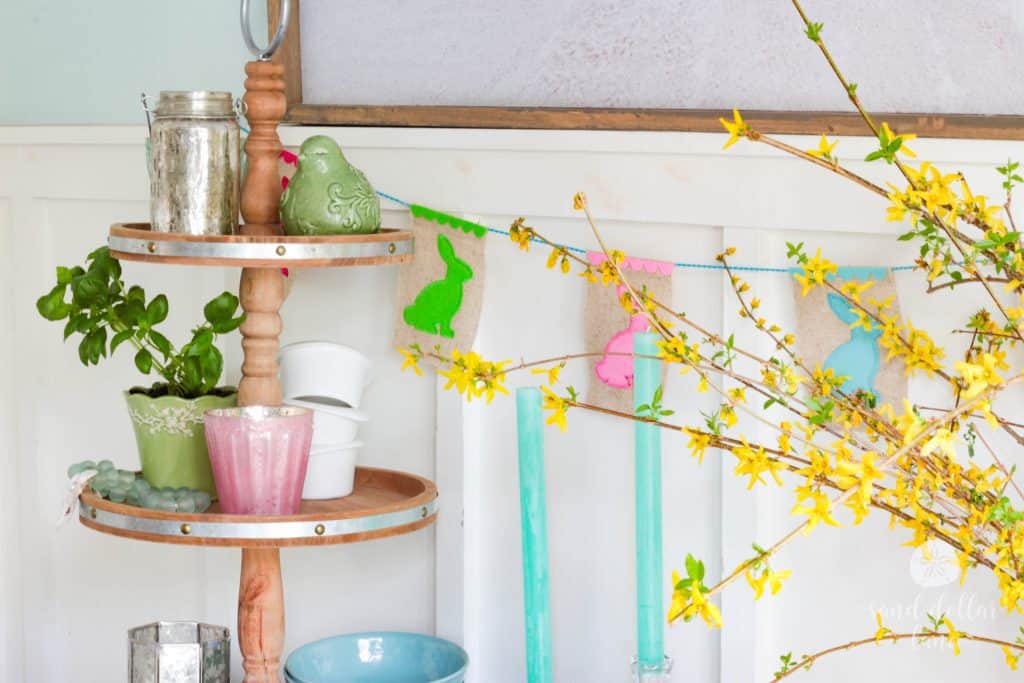 We hope you enjoyed our Spring dining room and tablescape.  If you found it inspiring, be sure to pin it!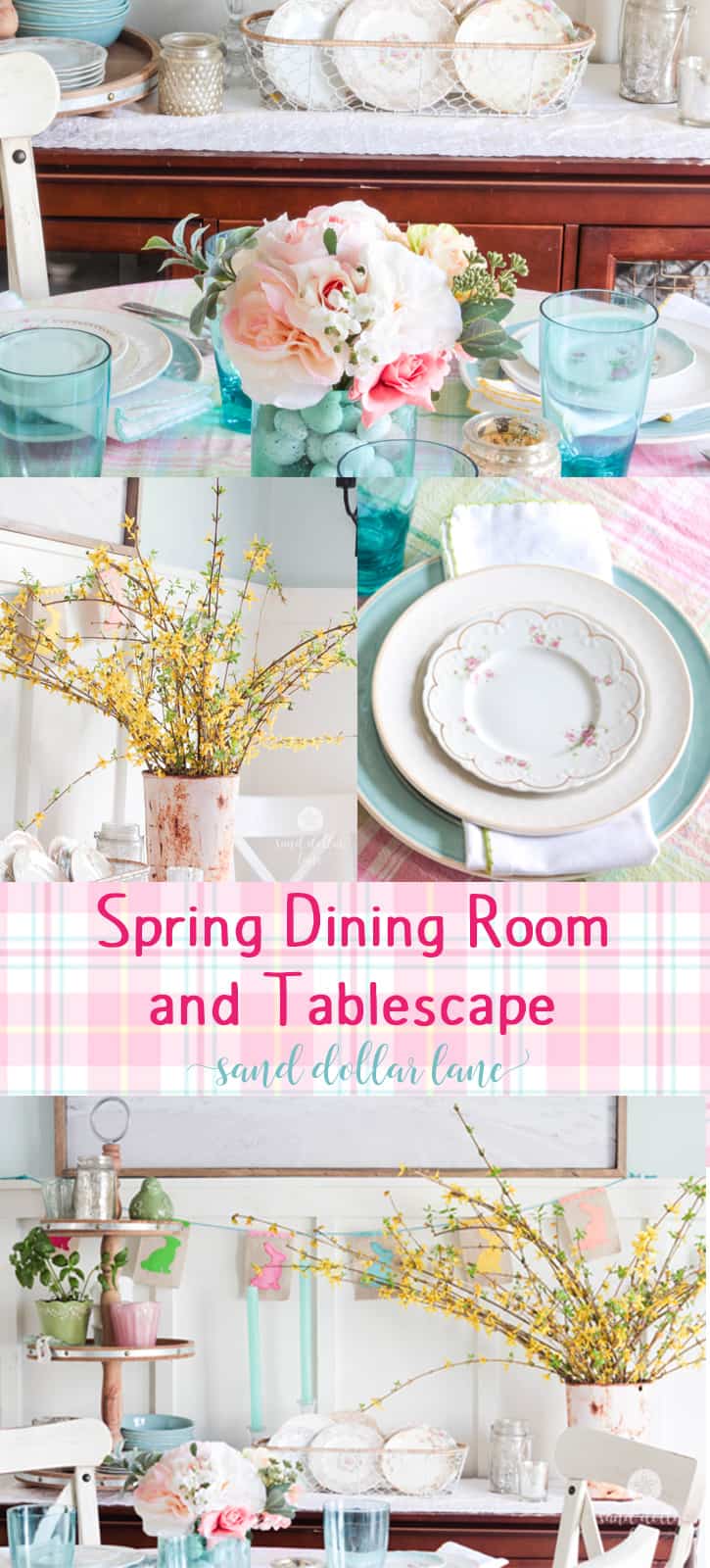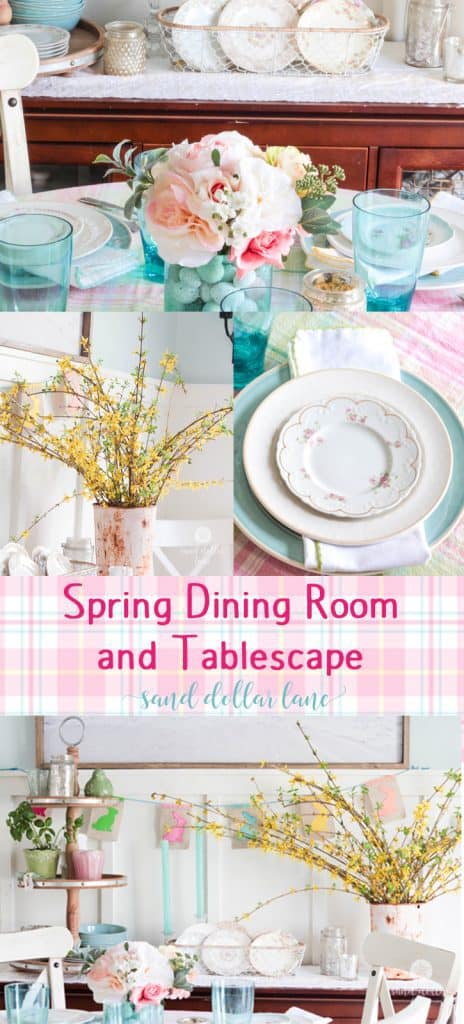 Next stop on the tour is Carrie from Lovely Etc.  Check back all week to see all the amazing Spring Home Tours!
Monday
Wife in Progress // Postcards From The Ridge
Sand Dollar Lane// Lovely Etc. // Noting Grace// Farmhouse For Five
Tuesday
Green With Decor // My Life From Home //Bisozozo
One Mile Home & Style // Create & Babble // My Thrift Store Addiction
Wednesday
Saw Nail and Paint // The Tattered Pew
Brown Dog Vintage // Red Cottage Chronicles // Savvy Apron
Thursday
Aratari At Home // Home Made Lovely
Atta Girl Says // Inspiration for Moms // The Happy Housie // Farmhouse on Boone
Friday
A Blue Nest // Hashtag Blessed Blog
Bluesky at Home // The Frugal Homemaker // A Purdy Little House