How to Make a Spring Lantern
Spring is in the air! Learn how to make this cute spring lantern to brighten up your pathways or tabletops.
This is such a fun and easy spring project that is so versatile.
You can use any filler, ribbon colors etc. that you like to really personalize it.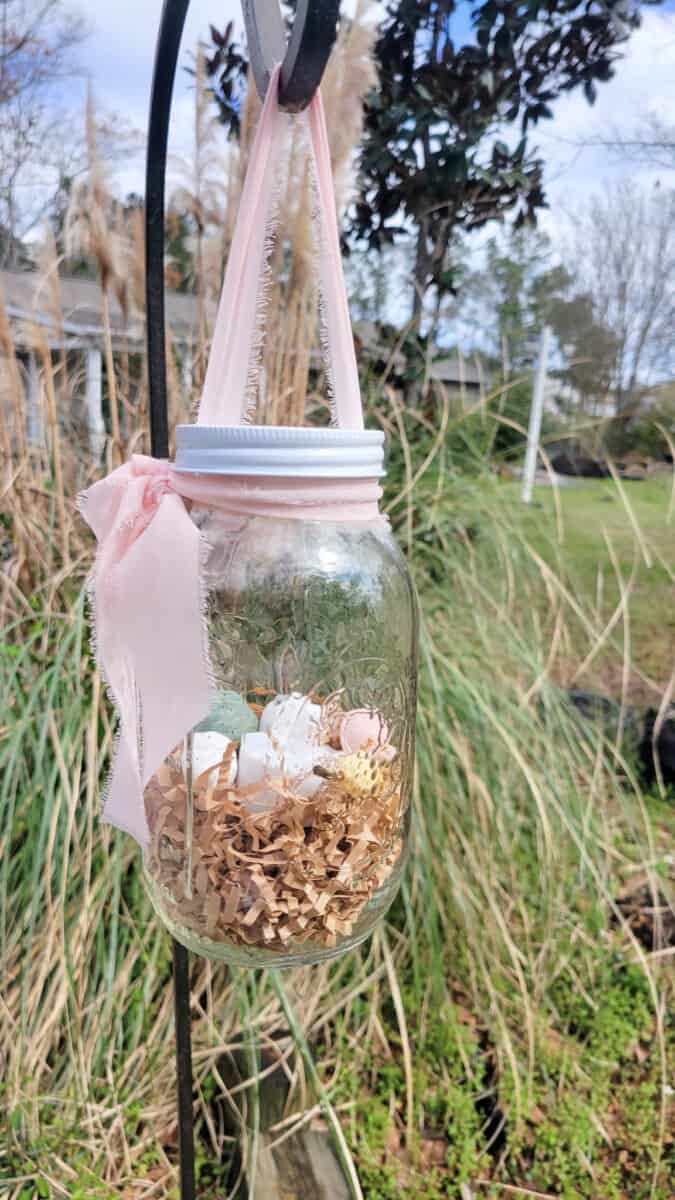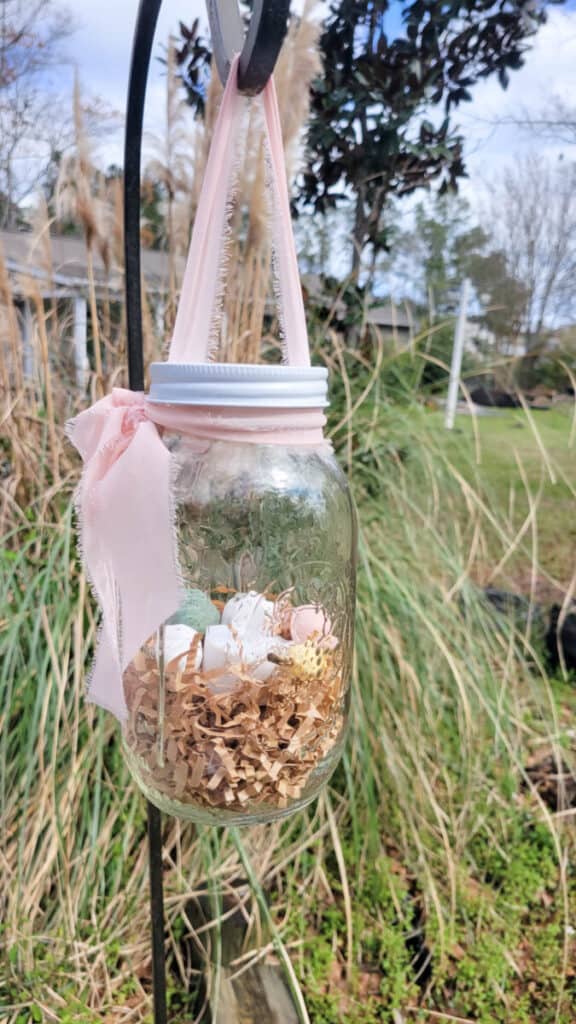 Today I am joining some of my blogging buddies in a Easter themed hop hosted by Pasha from Pasha is Home. She puts together such fun hops!
If you are here from My Sweet Savannah welcome! Don't you love Melaine's gorgeous golden Easter eggs?
If you are new to Sand Dollar Lane, let me introduce myself. My name is Eileen but most people call me Leen. I live in coastal North Carolina near Topsail Island. I love decorating, cooking and gardening. I actually started a flower farm a few years ago and it's seriously the best job ever! You can learn more about me and my sweet family here.
Be sure to check out the rest of the participants at the bottom of this post for lots of Easter and spring decorating inspiration. Now, onto this fun project!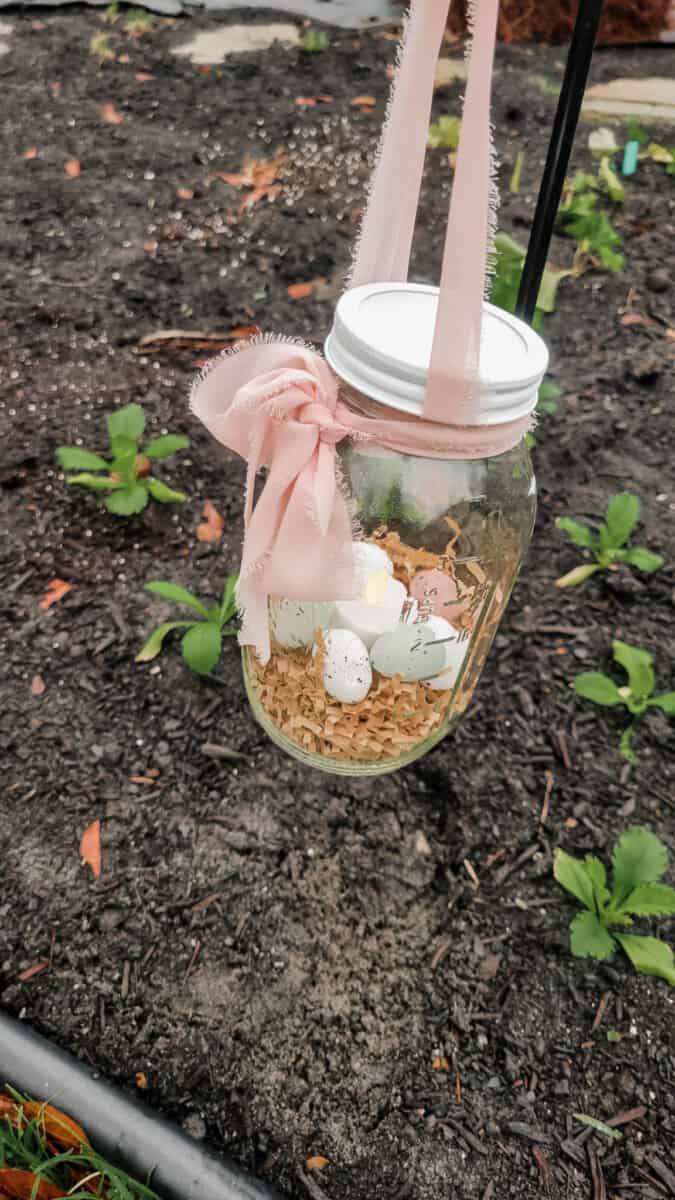 What You'll Need To Make a Spring Lantern
Scissors
Paint Stirrer (or other long stick)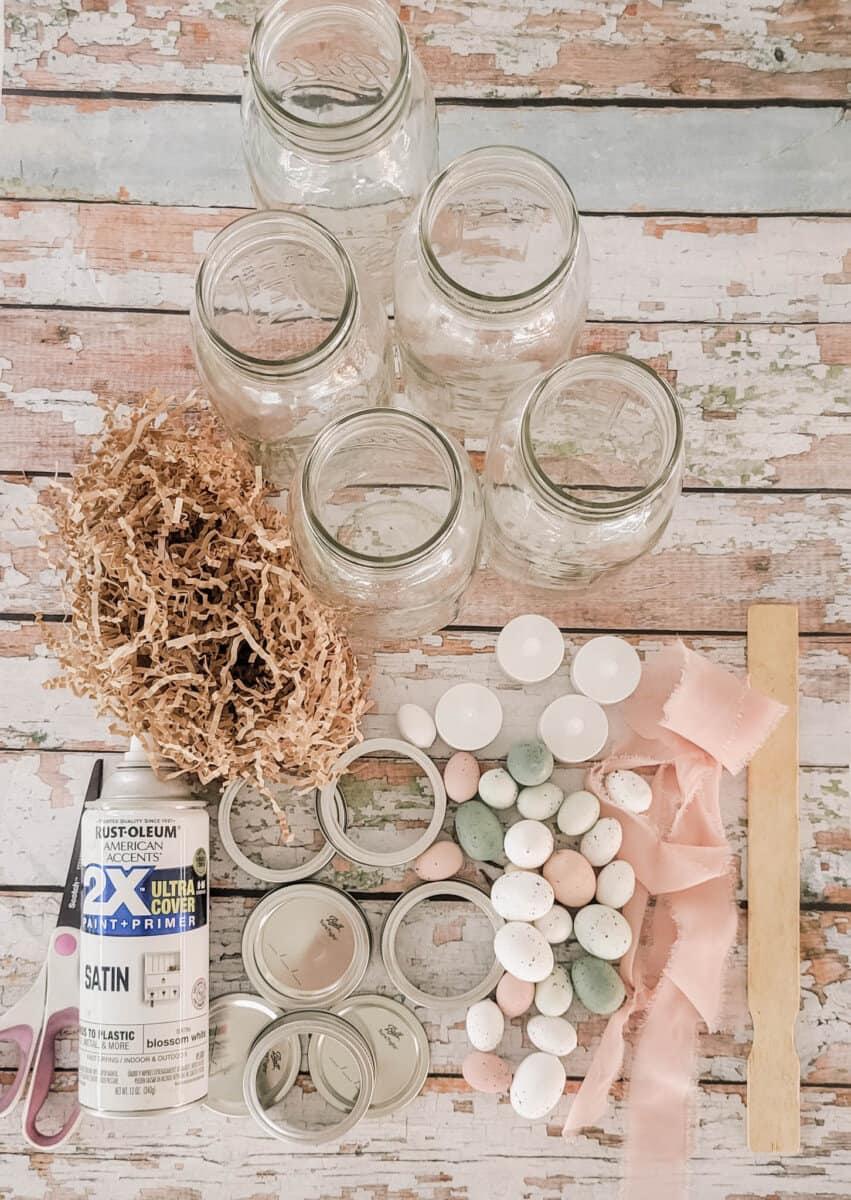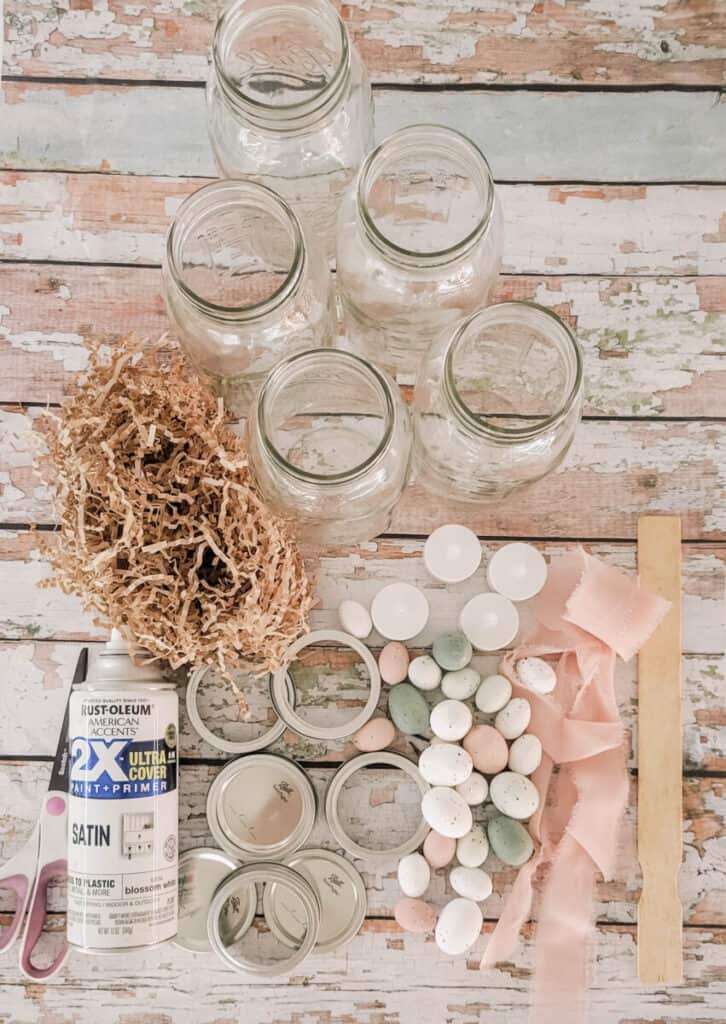 You can choose any colors that you like to decorate with at spring time. I love soft pinks and aquas year round but especially at spring.
How To Make a Spring Lantern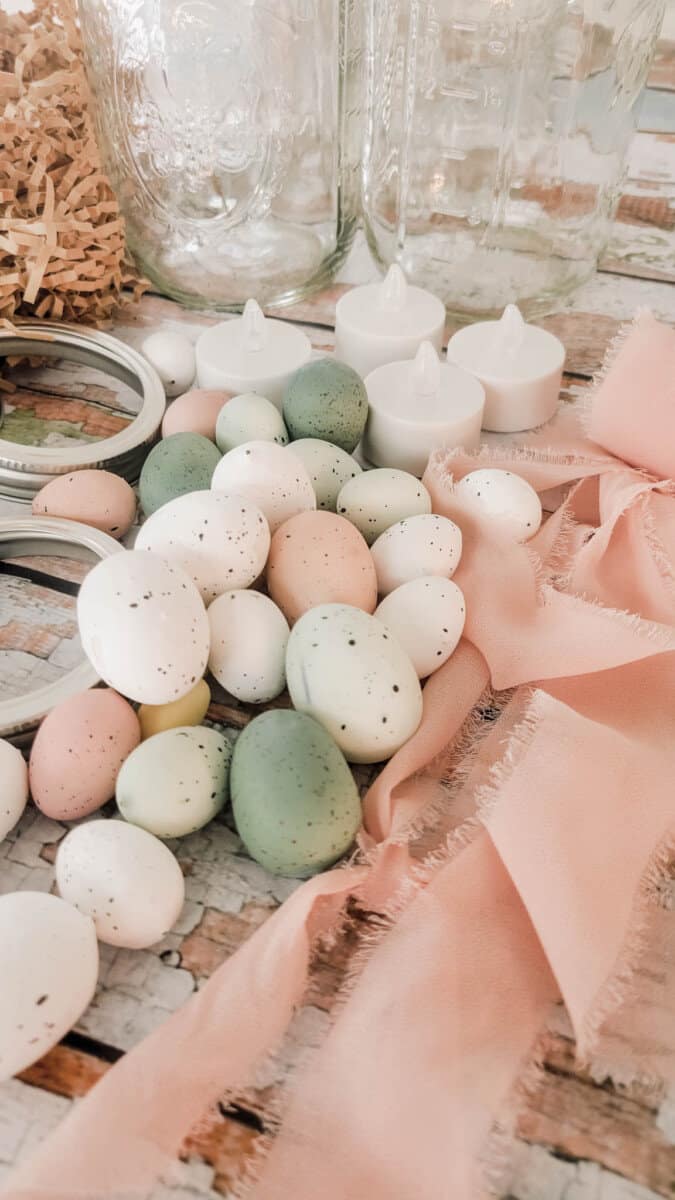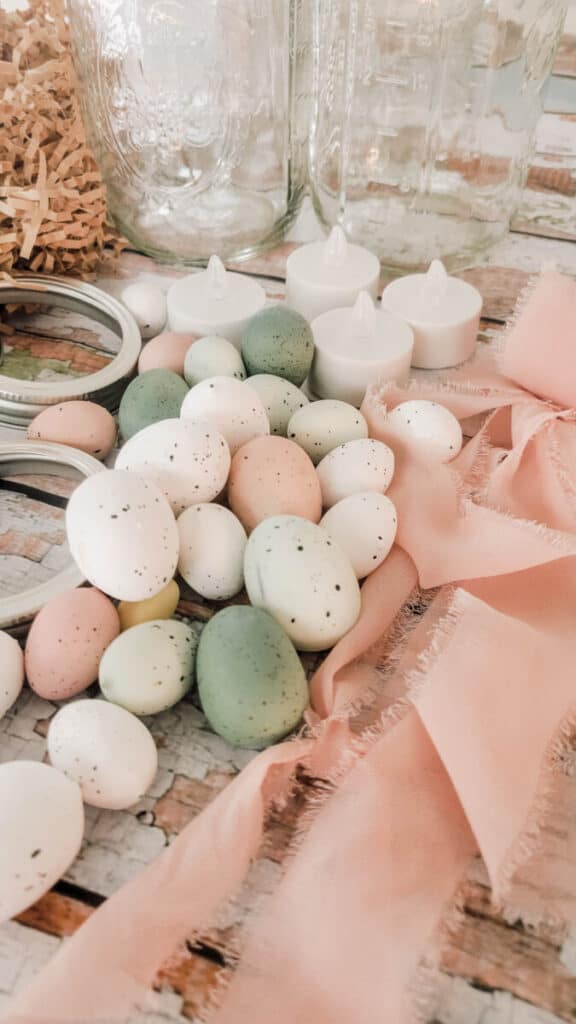 After gathering my supplies, I then painted the silver jar lids white, You could leave them silver if you prefer.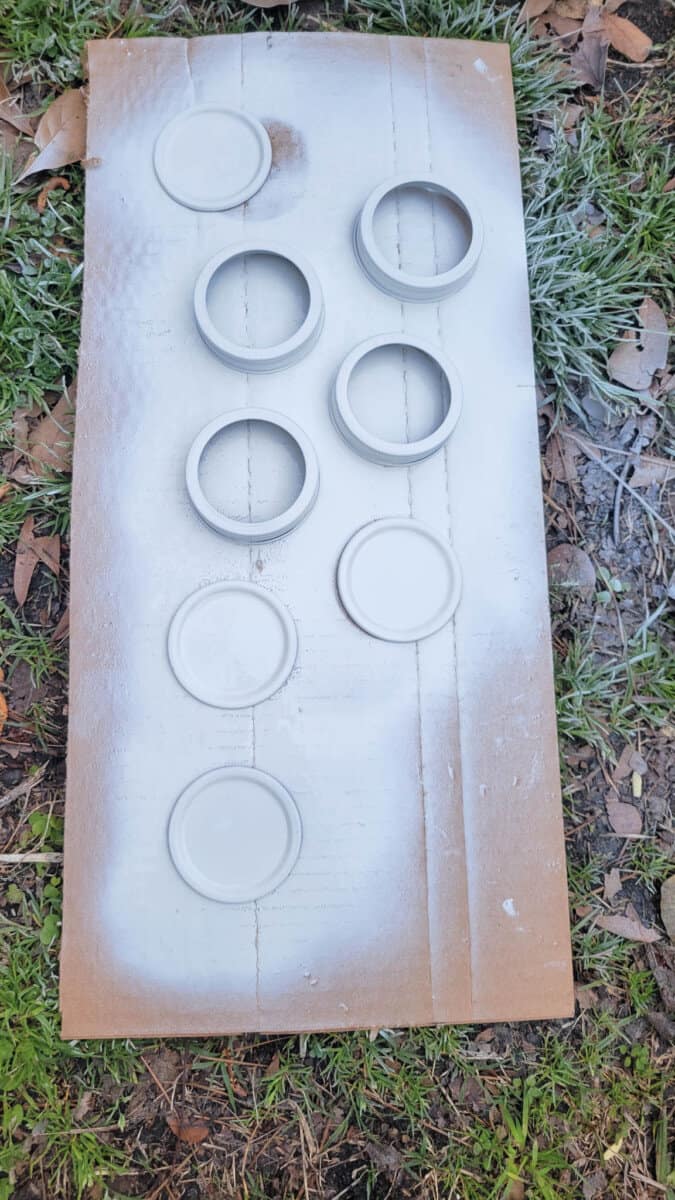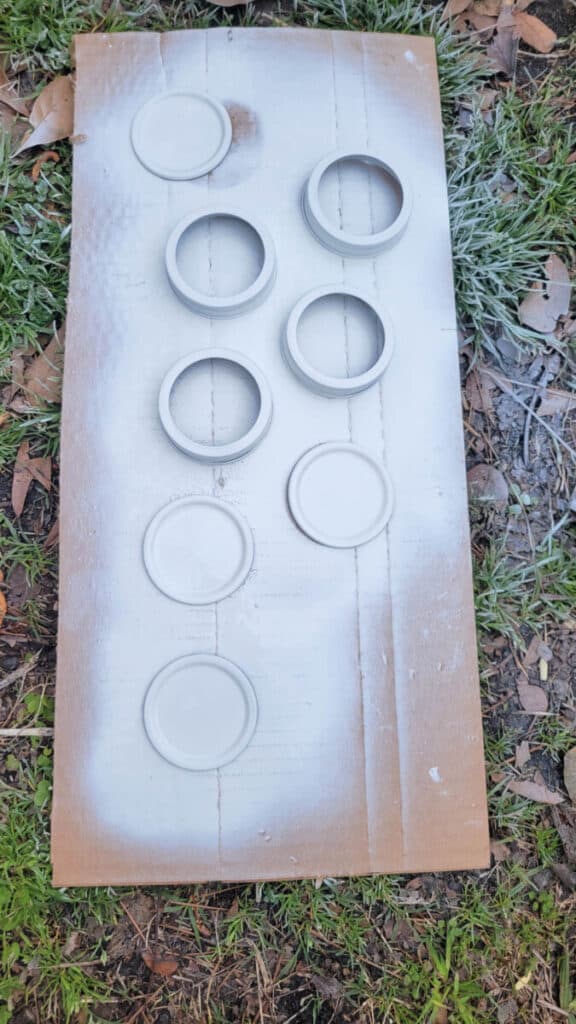 Let the paint dry at least an hour before handling the lids.
Place a tennis ball size bunch of Easter grass in the bottom of a clean jar.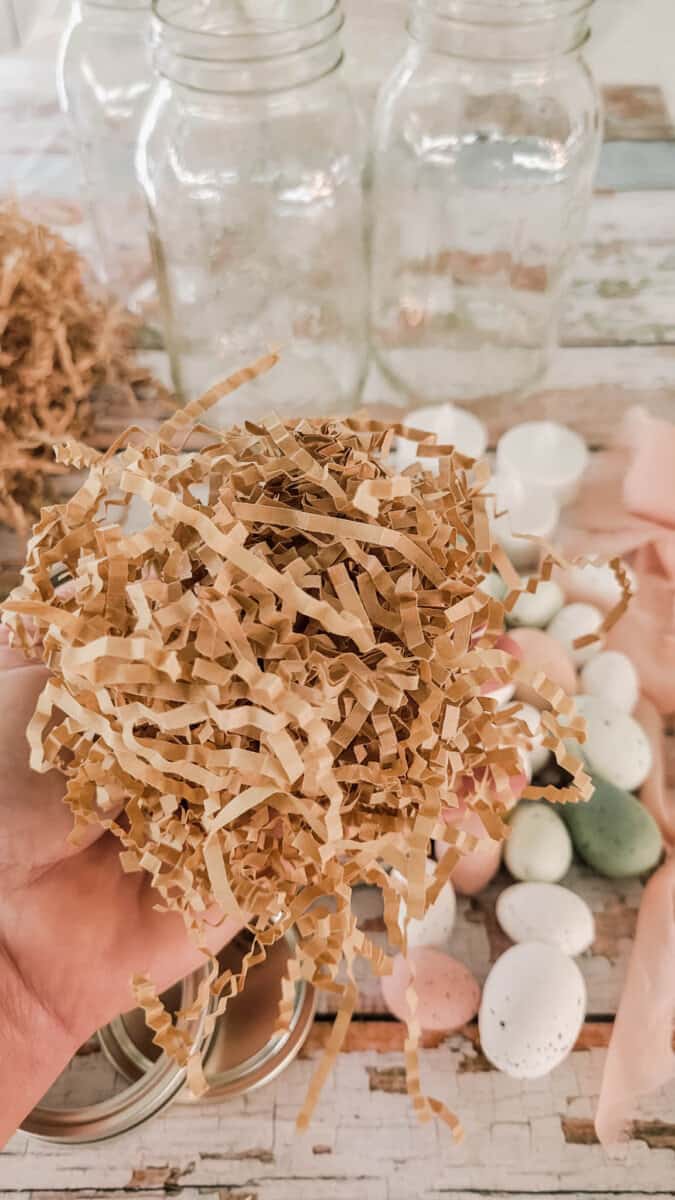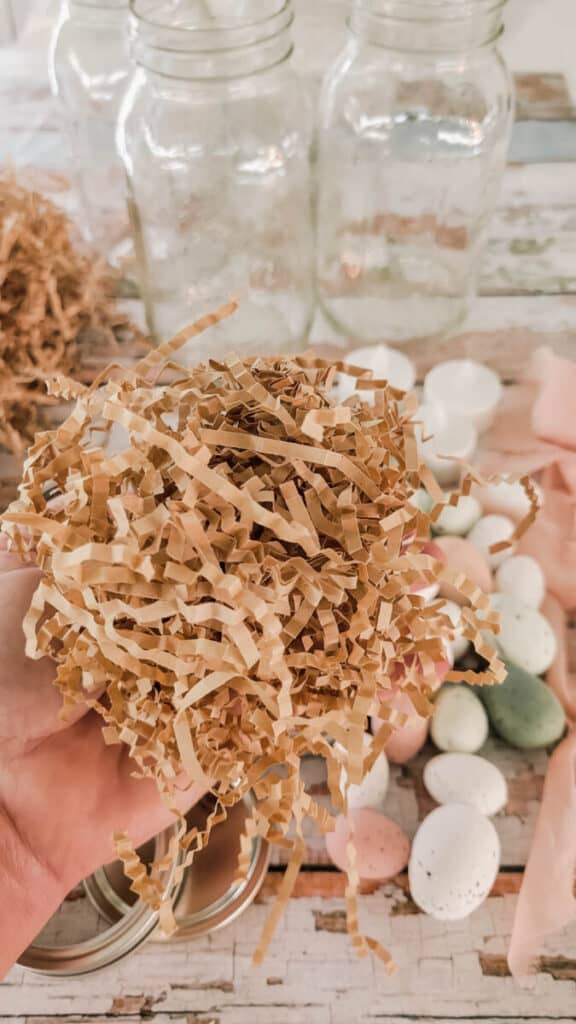 Use a paint stirrer or stick to help push it flat.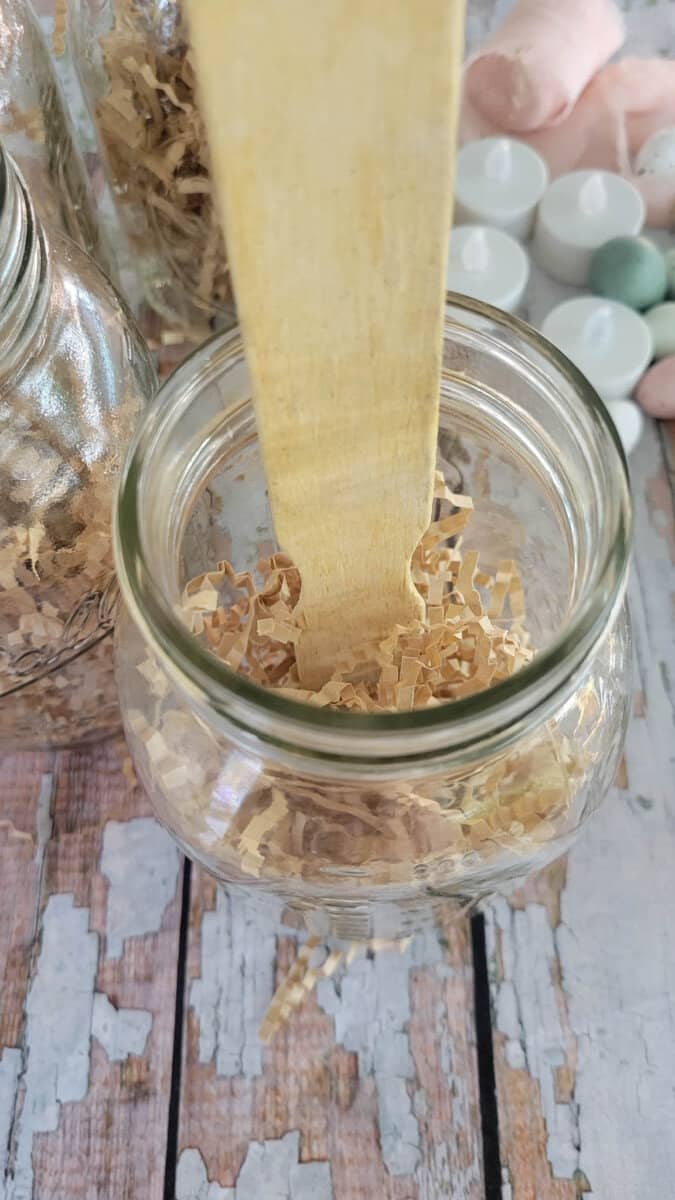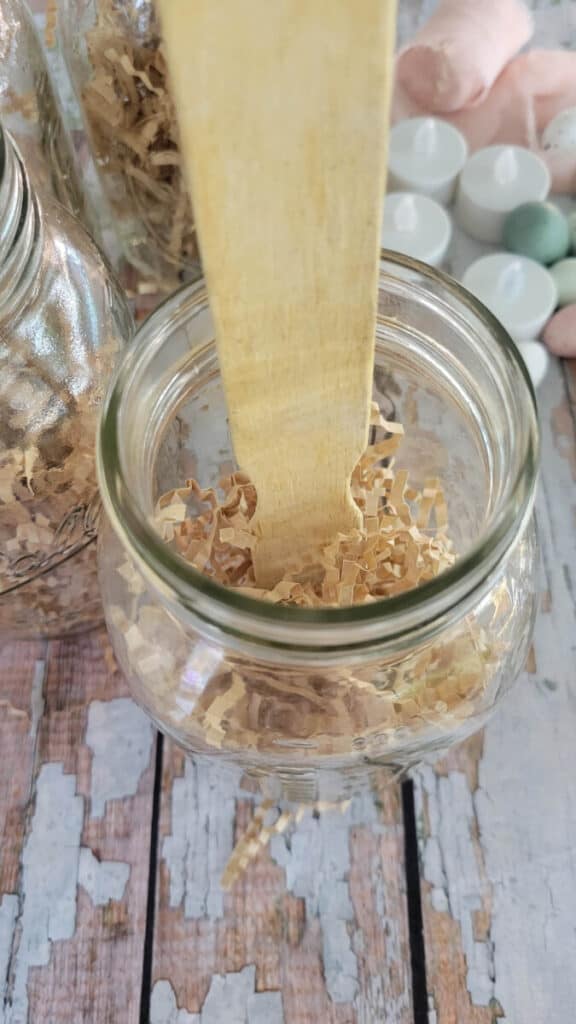 Add your flameless tealight candle on top of the Easter grass. I love these battery operated candles with a timer. It's a challenge to get the candles in and out of the jar so you will appreciate that you just turn them on once and they will come on every day at the same time and turn off 6 hours later,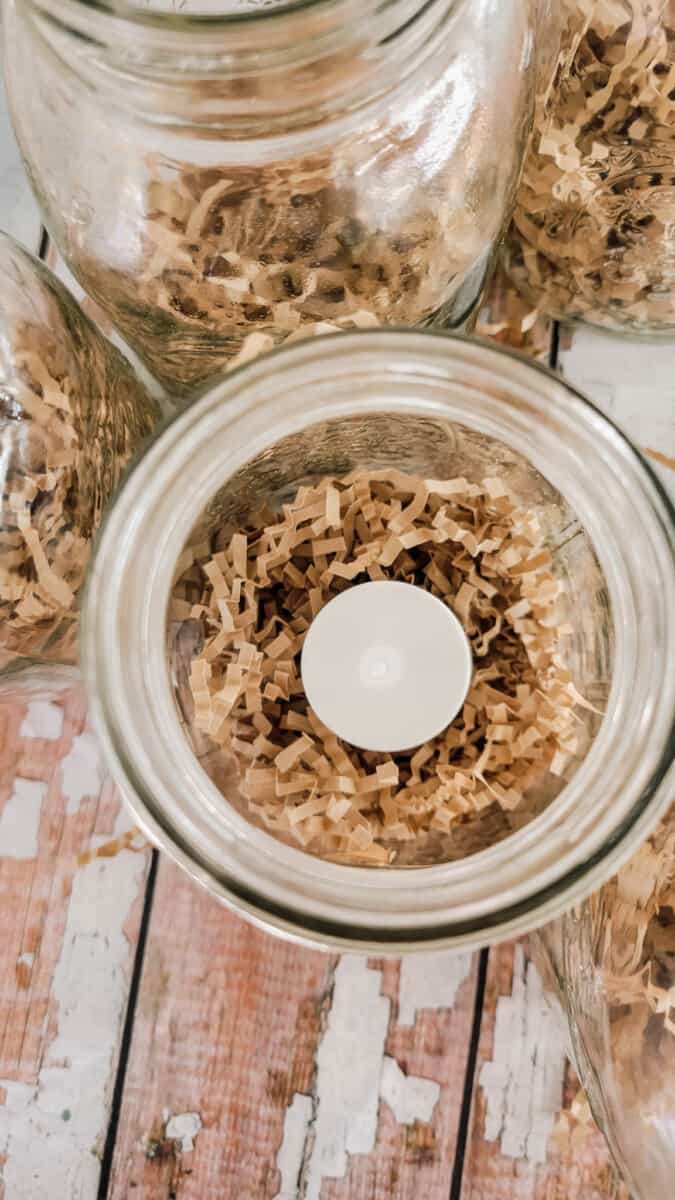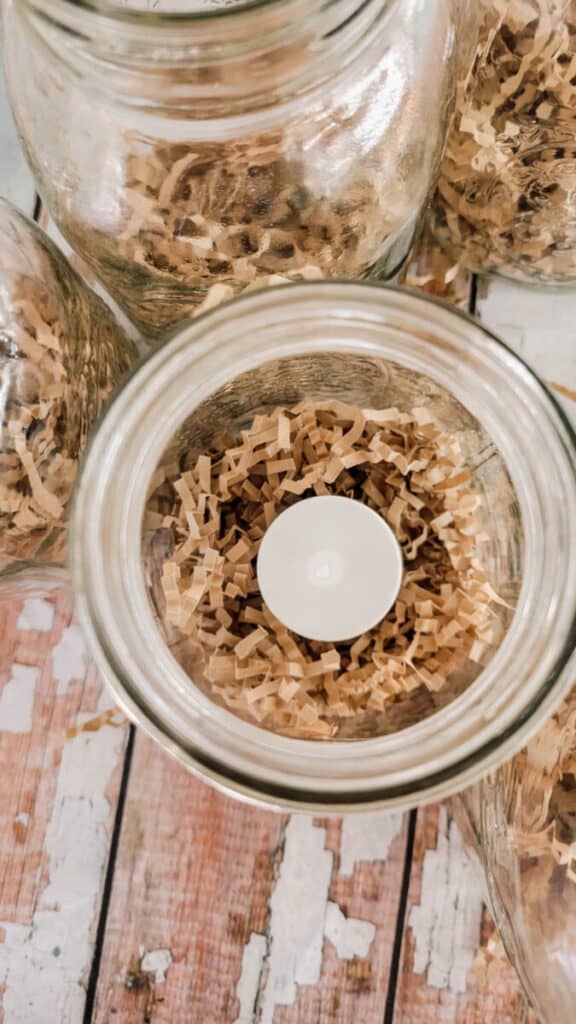 Sprinkle the foam eggs around the sides of the flameless candle. I used the paint stirrer again for this part.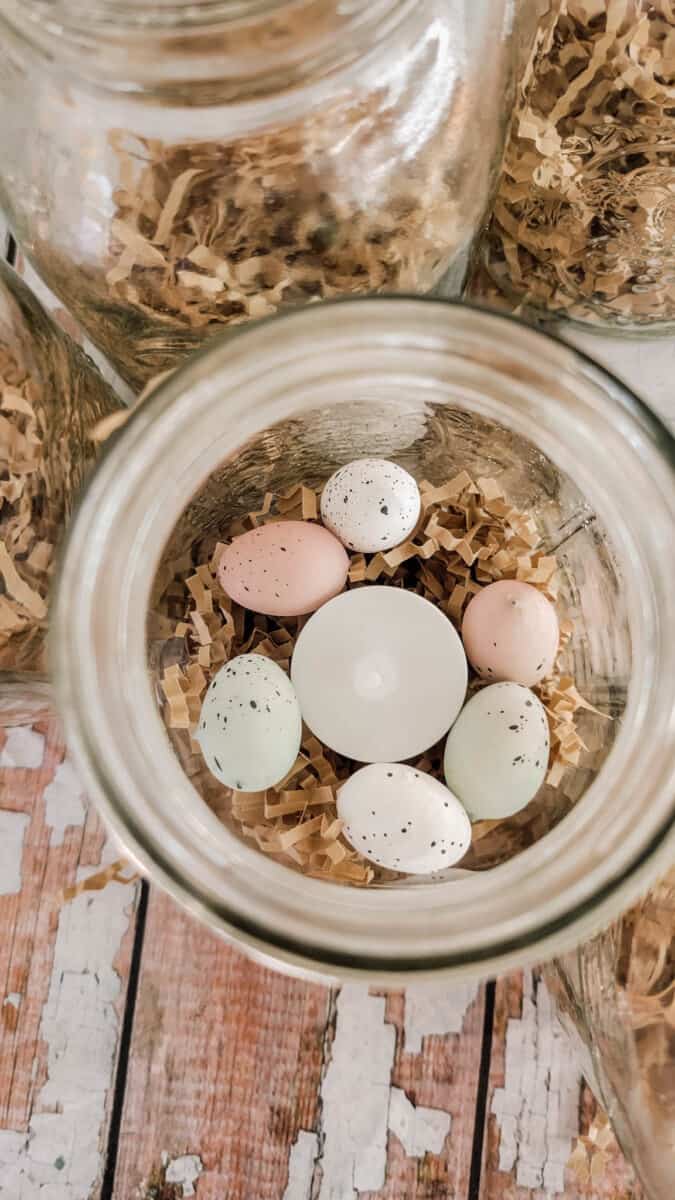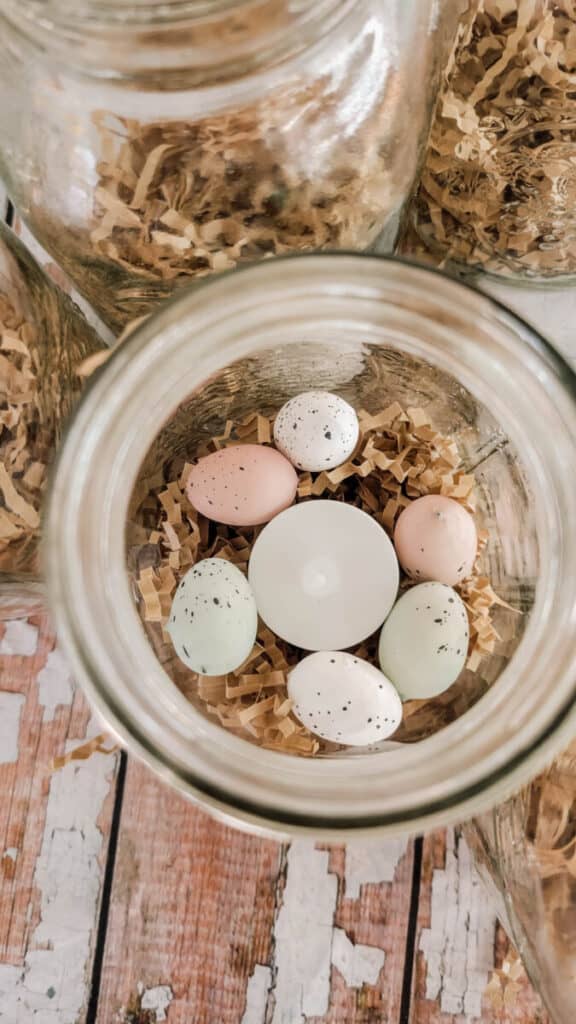 Cut your chiffon ribbon to 28″ long and another piece for the handle (if hanging) to 16″ long.
Tie the ribbon around the neck of the jar with a bow. I put the bow on the side of mine because I hung five lanterns along our front walkway and wanted the cute bows to be facing people as they walk the path.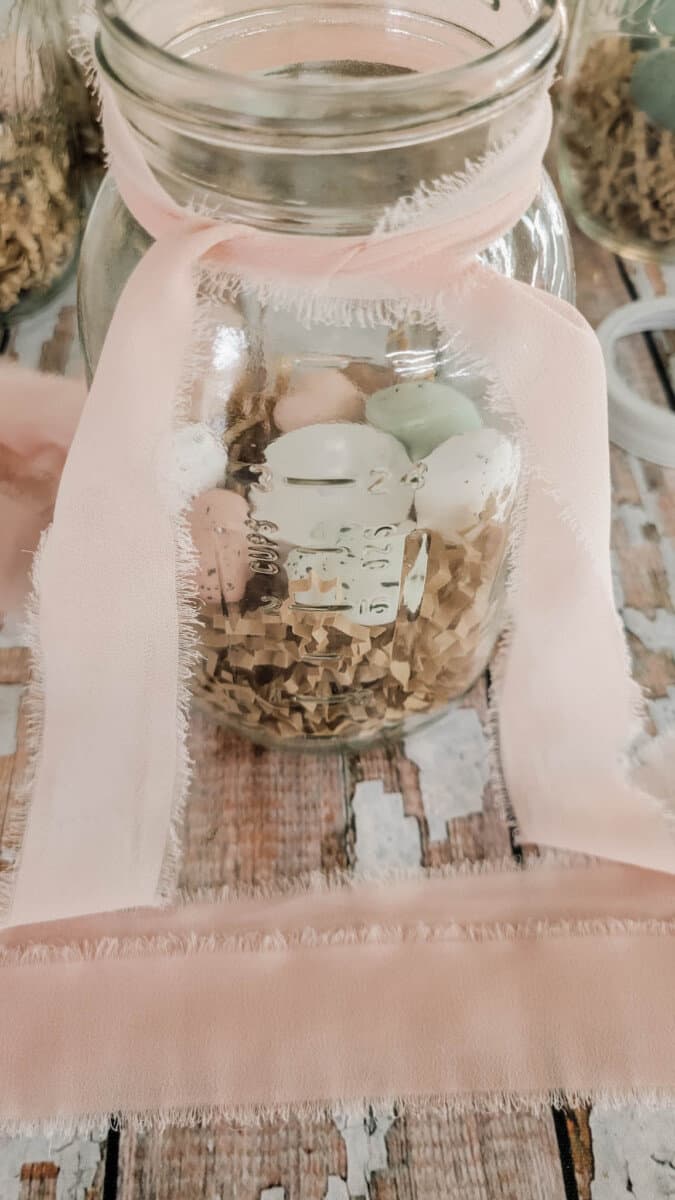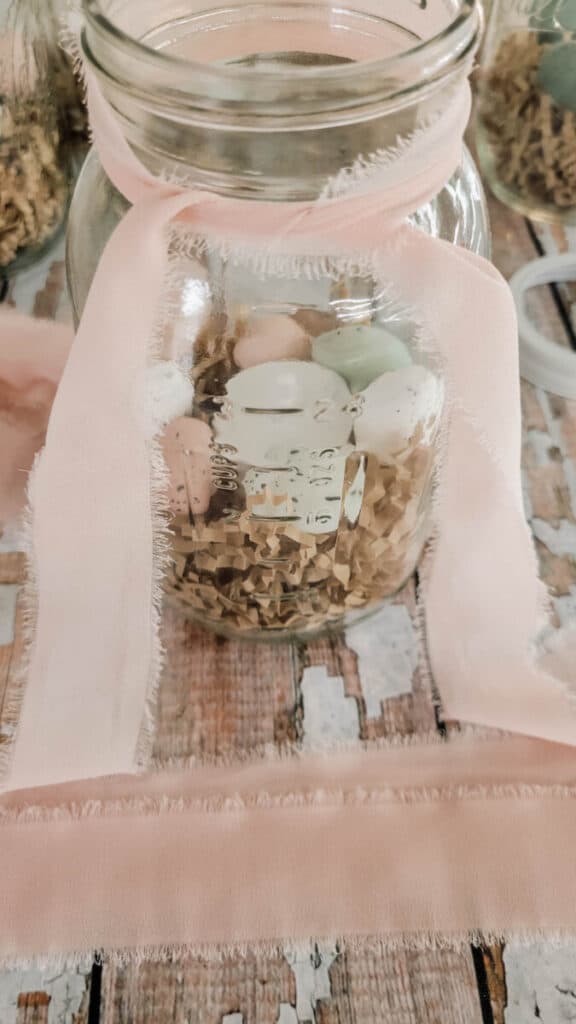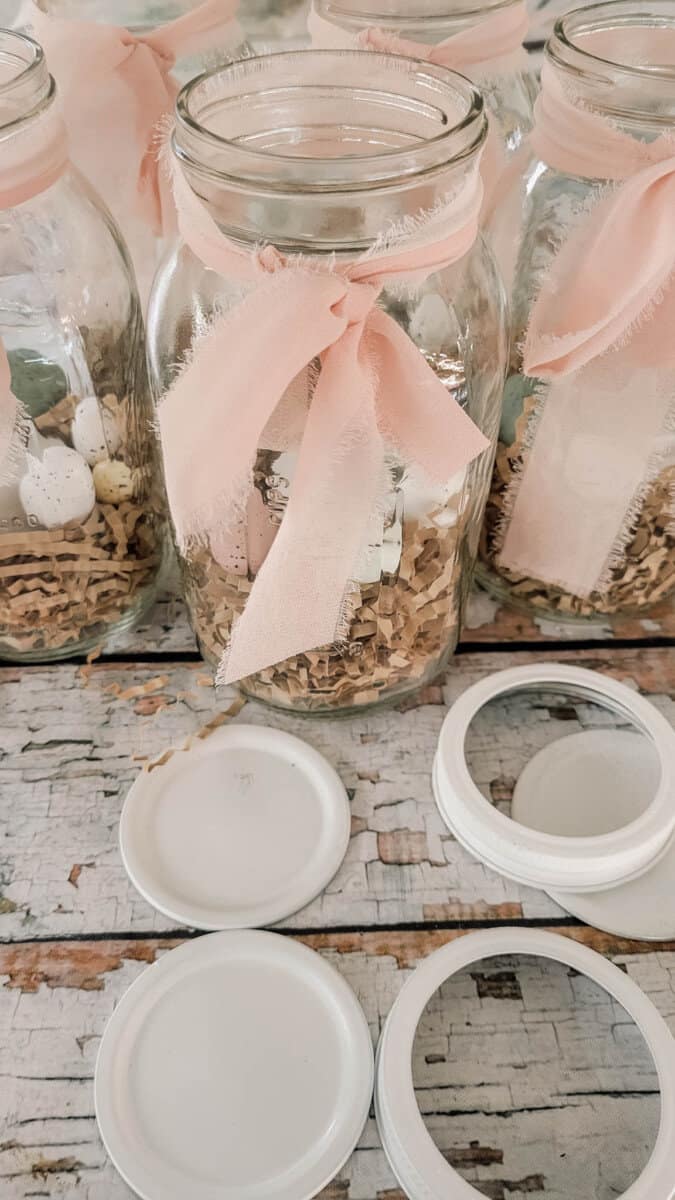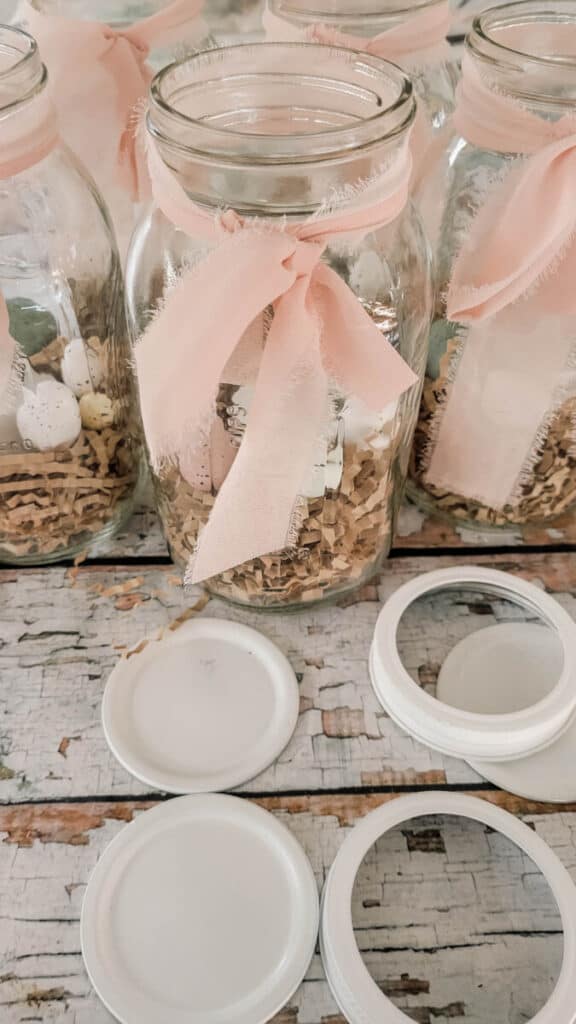 Next take the smaller ribbon and tie the end in a knot then place the knot on the underside of the jar lid. Skip this part if you don't want or need a handle.
Place the ring over the lid and hold the lid in place while you screw the ring on so the ribbon stays in place.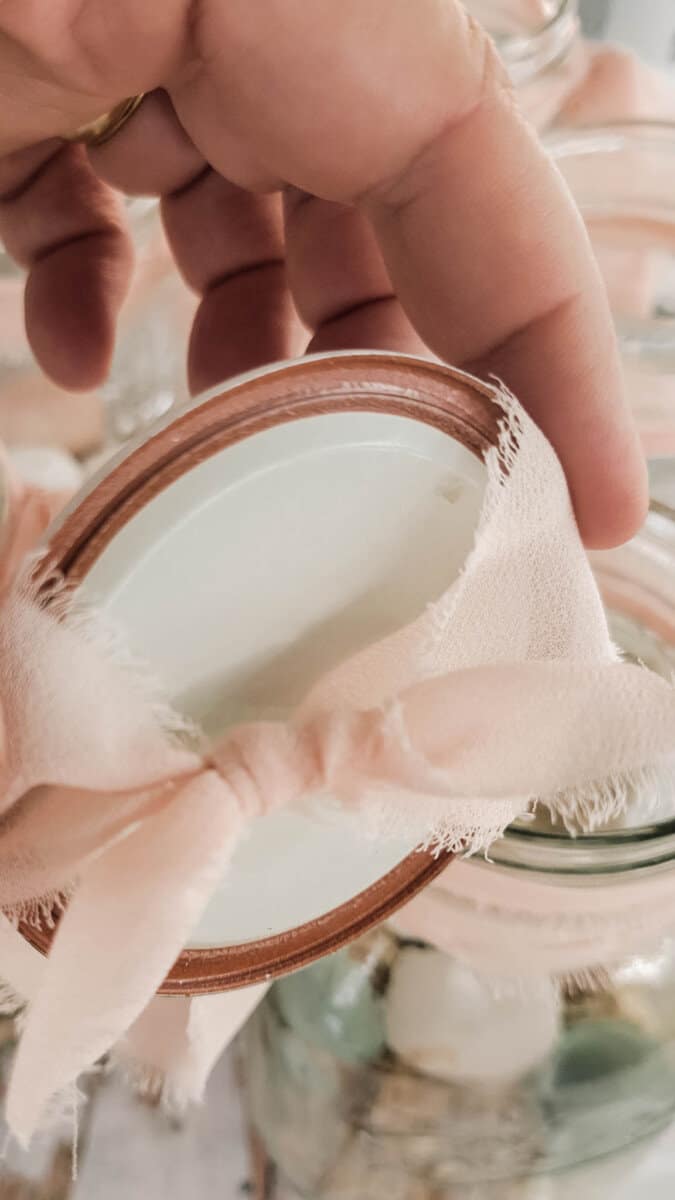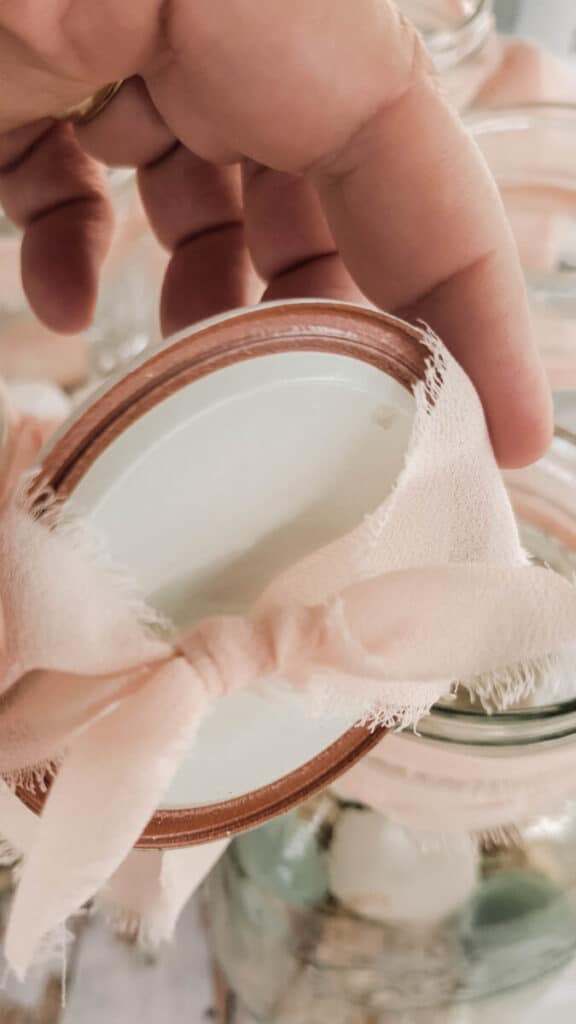 Once the lid is on, you're done!
Where To Place Your Lantern(s)
As I mentioned previously, I hung five lanterns along our front walkway on little sheppard's hooks.
They look so cute! I will probably swap the Easter grass with sand and the eggs with shells for a summery look in a couple of months.
You can also hang your lantern from a hook near your door. They would make cute table centerpieces too! Or place one on a tray on your coffee table. You could use a pint size jar and add your lantern to a spring themed tiered tray or coffee bar. Really, just about anywhere would be a great spot for these cuties!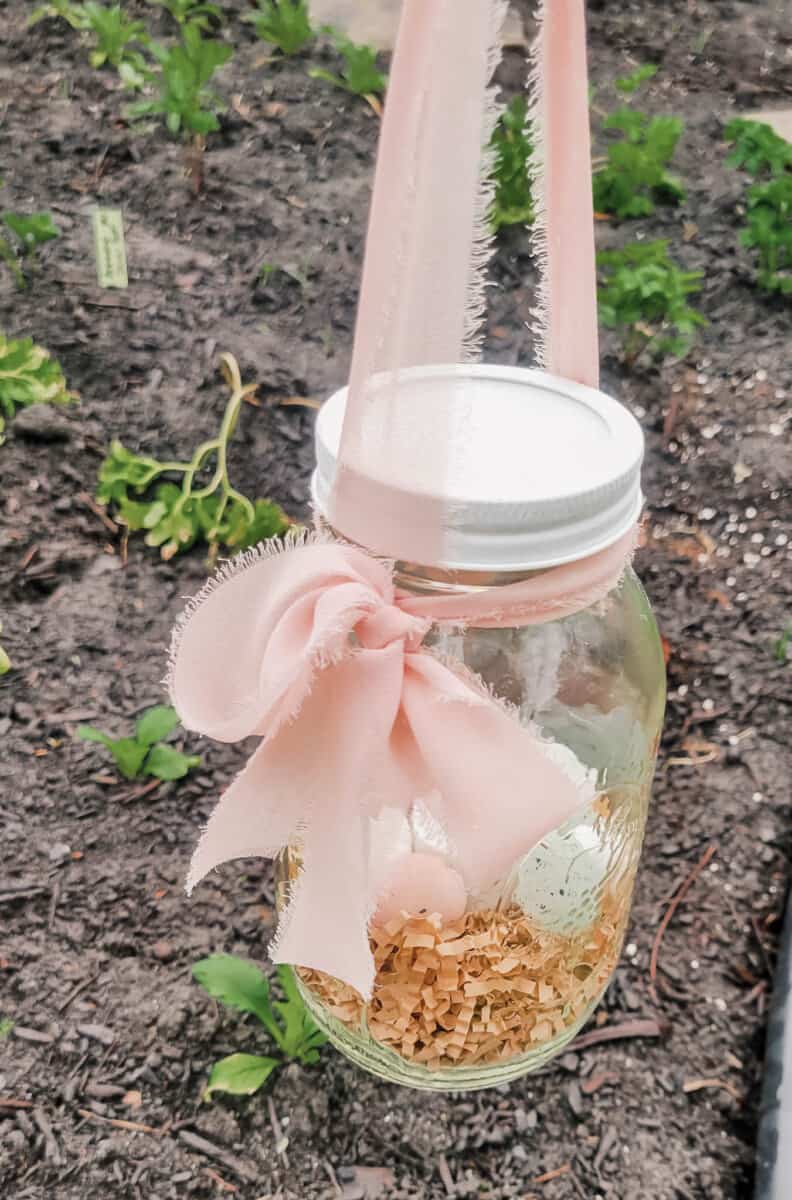 More Easter Decorating Inspiration!
Next up on the tour is my friend, Rachel of The Ponds Farmhouse sharing some beautiful Easter porch ideas!