Early Fall Flower Arrangement
Flowers are the best way to bring early fall indoors.  Learn how to create a beautiful early fall flower arrangement with this step by step tutorial.
I love how flowers express the season we're in so I created this pretty flower bouquet with a hint of fall.
This post is part of the Early Fall Decor Inspiration Tour hosted by my friend, Pasha of Pasha is Home.
Did you see Pasha's post about decorating with faux flower stems?  She has so many great ideas!
Speaking of great ideas, be sure to check out all the participants at the end of this post for lots of early fall decorating ideas!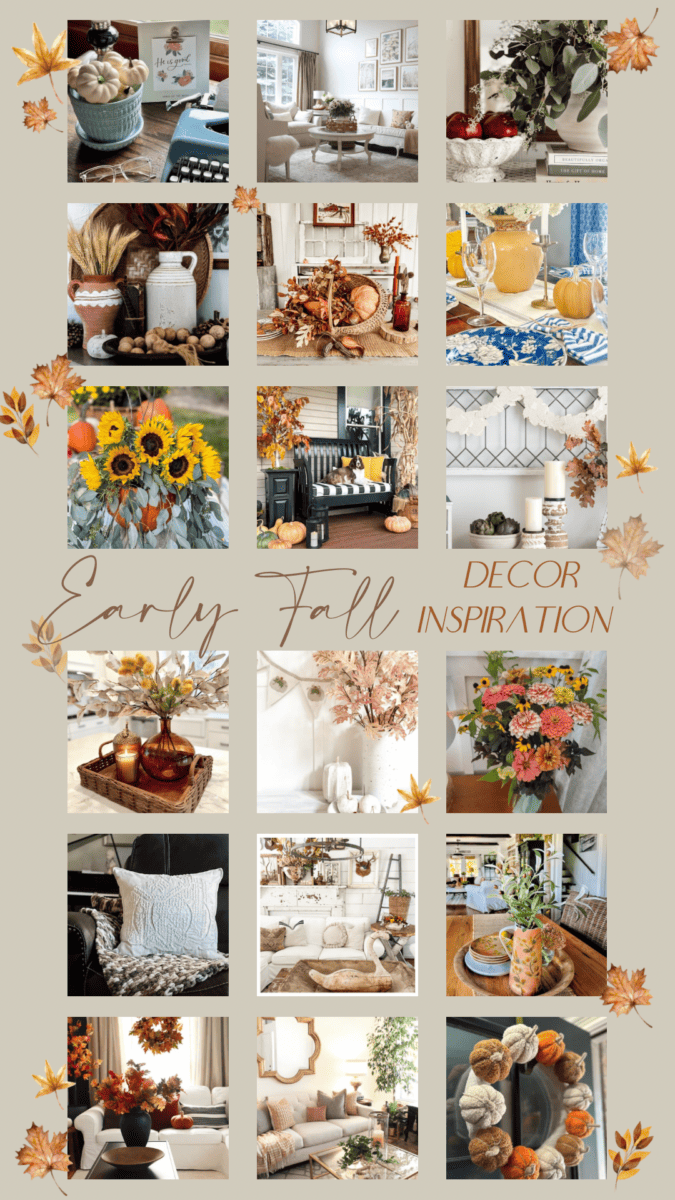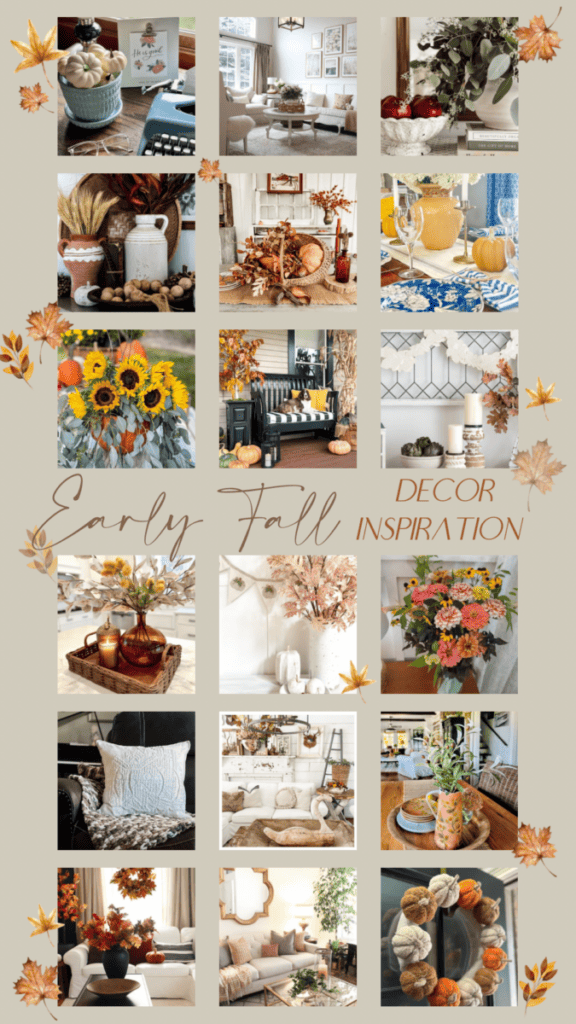 Now, on to the tutorial!
This post contains affiliate links. As an Amazon Associate, I receive a small commission at no cost to you! Read my full disclosure policy here.
Early Fall Flower Arrangement Supplies
To create an early fall flower arrangement you'll need-
Vase with clean water
Flowers

(of course)- If possible,

use flowers growing in your yard or find a friend that likes to share her flowers.  If you are purchasing flowers to create your fall arrangment, please consider reaching out to a local flower farmer. 

80% of the flowers sold in the US are imported from South America.  I won't get on my soapbox today but Jenni Love from Love n Fresh Flowers has a

very informative post

about it.
Always start with fresh flowers that have been snipped at the bottom and have the lower 2/3 of leaves removed.  I used the following flowers in my arrangement, Tangerine Dream Dahlias, Rubeckia Triloba, Euonymus, Privet, Zinnias, Celosia and Basil.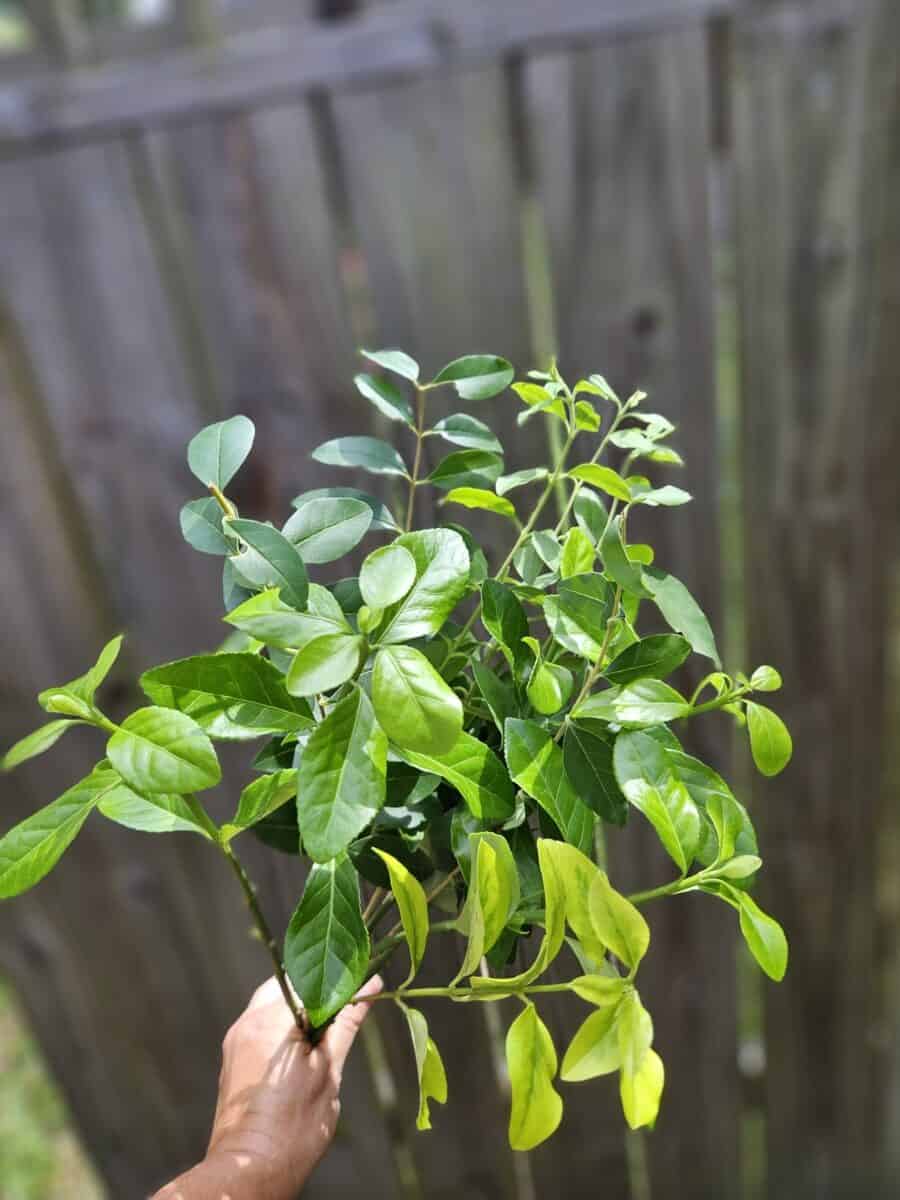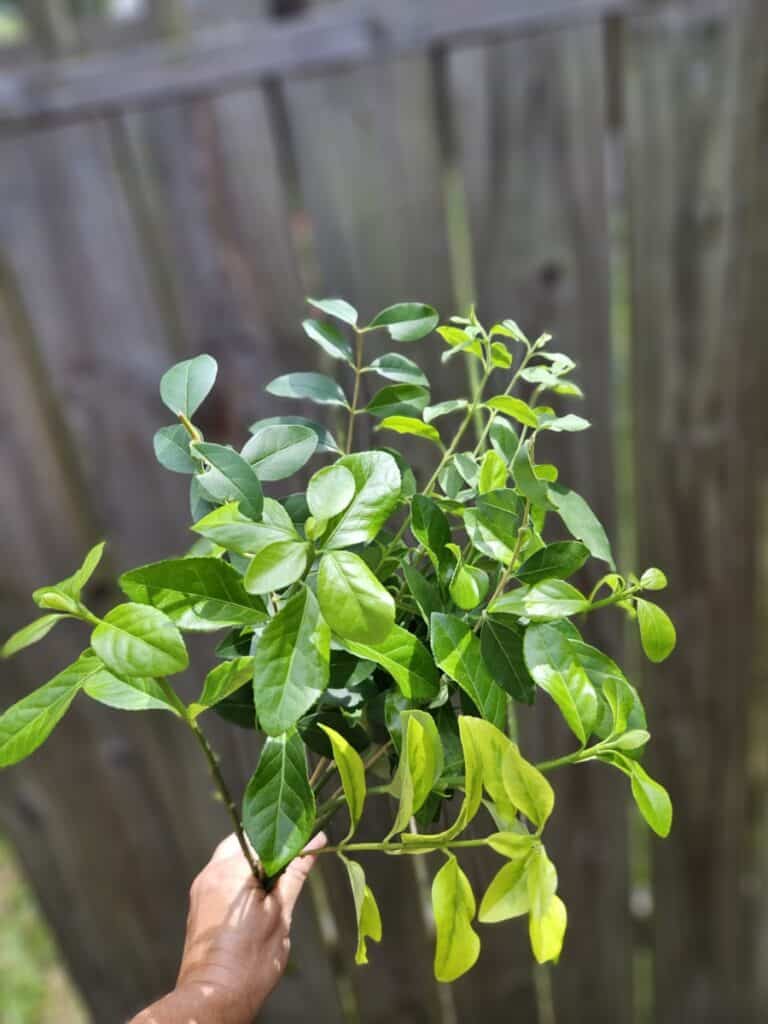 How To Create Flower Arrangement
This tutorial is just one of many ways to build a flower arrangement, feel free to make yours any way you like.
For my fall flower arrangement, I used 6 components, most in early fall tones.
 Greenery (privet and euonymus)
Focal Flowers (dahlias)
Spike Accent Flowers (celosia)
Disc Accent Flowers (zinnias)
Filler Flowers (rubeckia)
Collar Flowers (basil)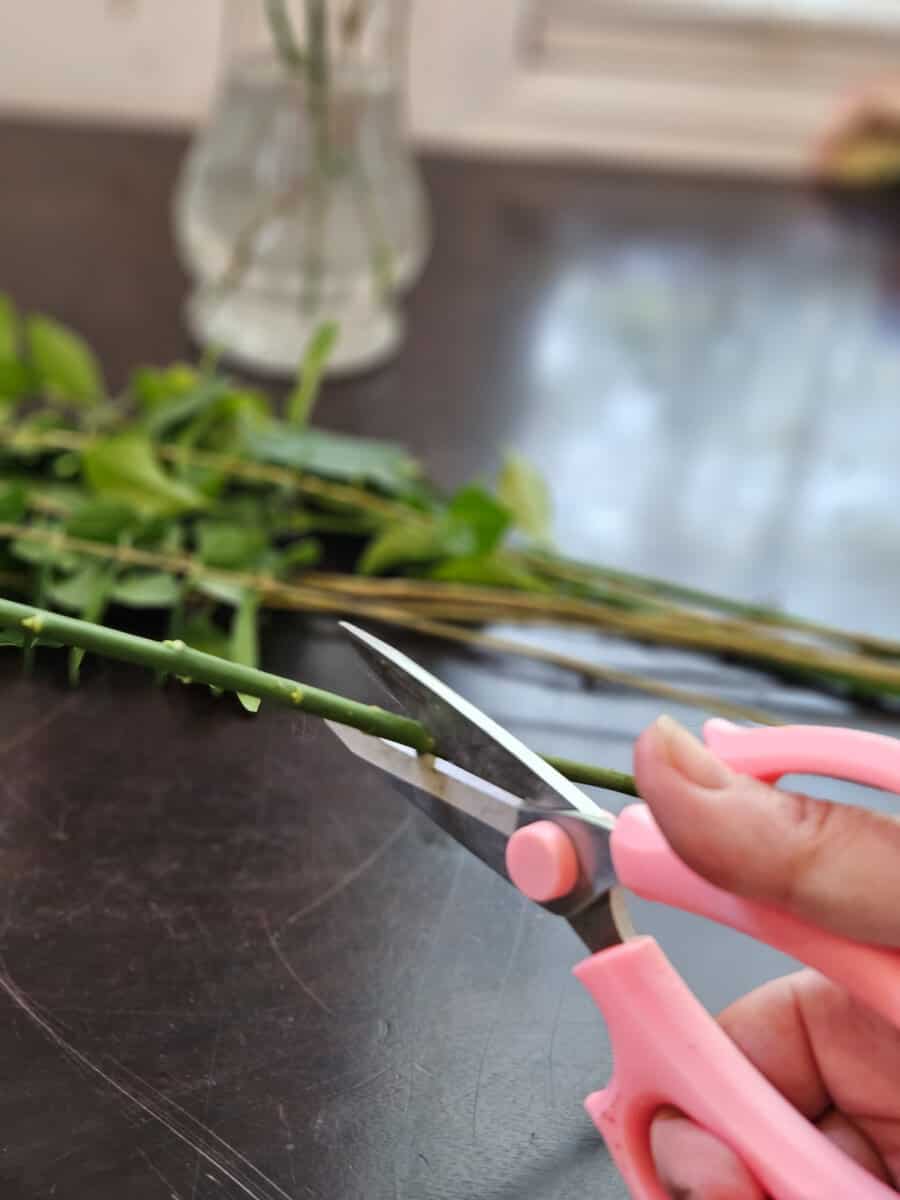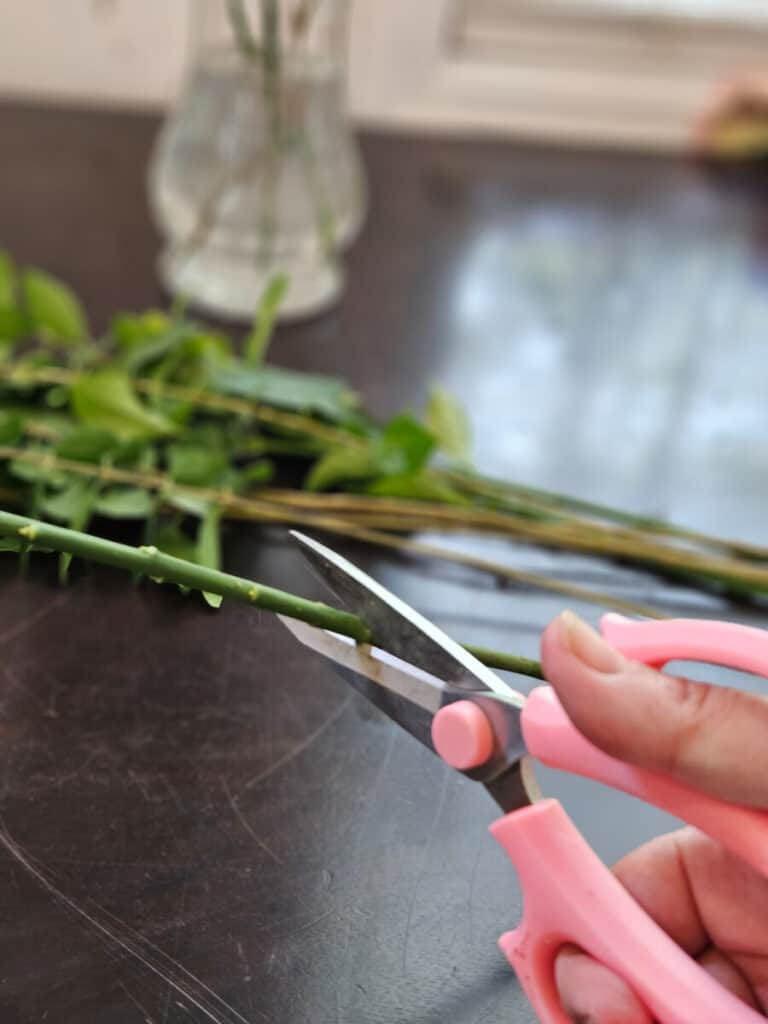 As your building your bouquet, use your snips to shorten any stems that need it.
First, place the greenery stems in the vase at different angles.  This gives you a frame to thread the other stems through.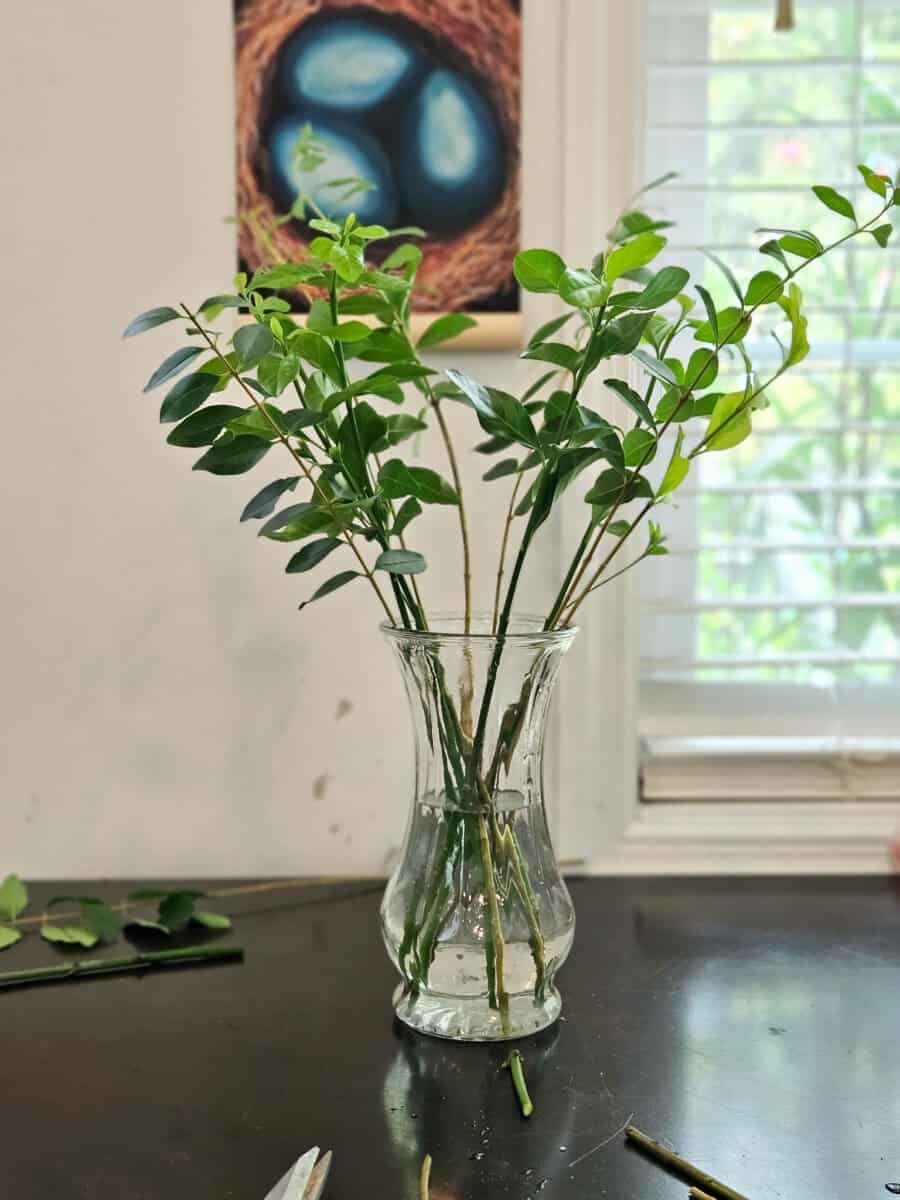 Next place your filler flowers.  They should fill out a lot of the space.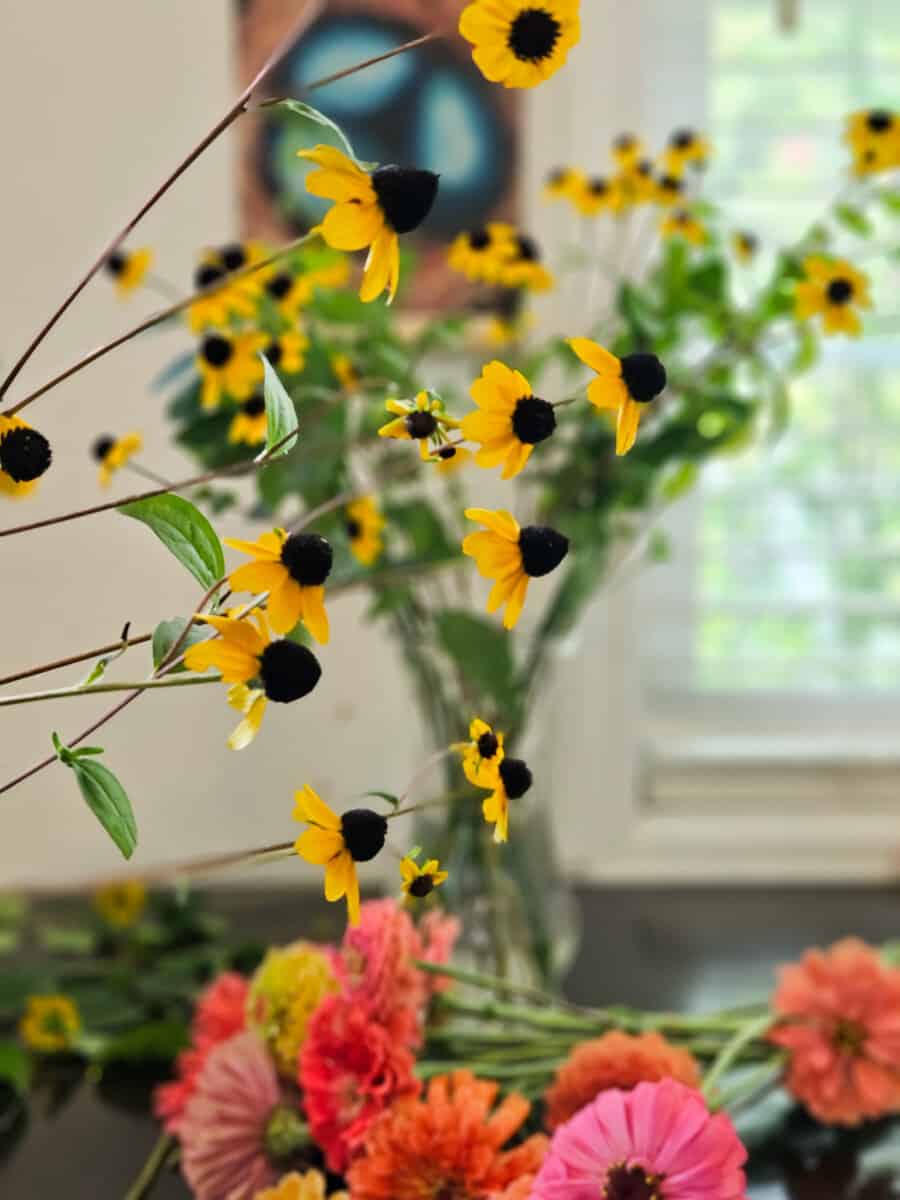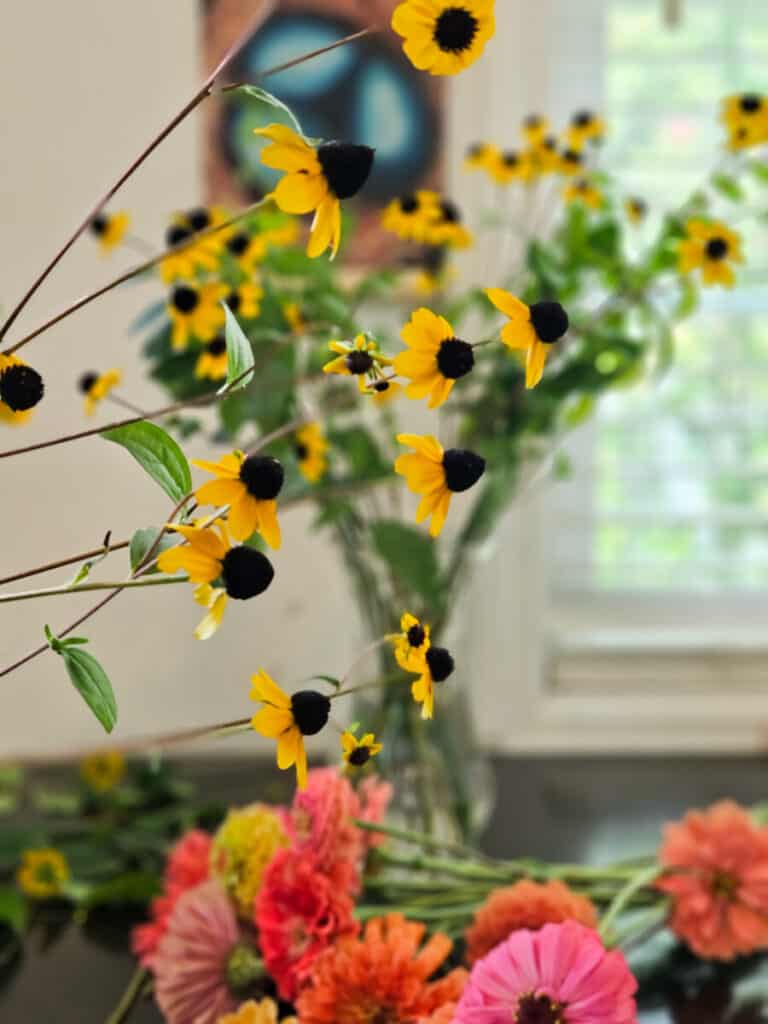 After your filler flowers are in, start adding your disc accent flowers. I started with pink and salmon zinnias then added smaller Queen Lime Orange and Queen Lemon Peach zinnias.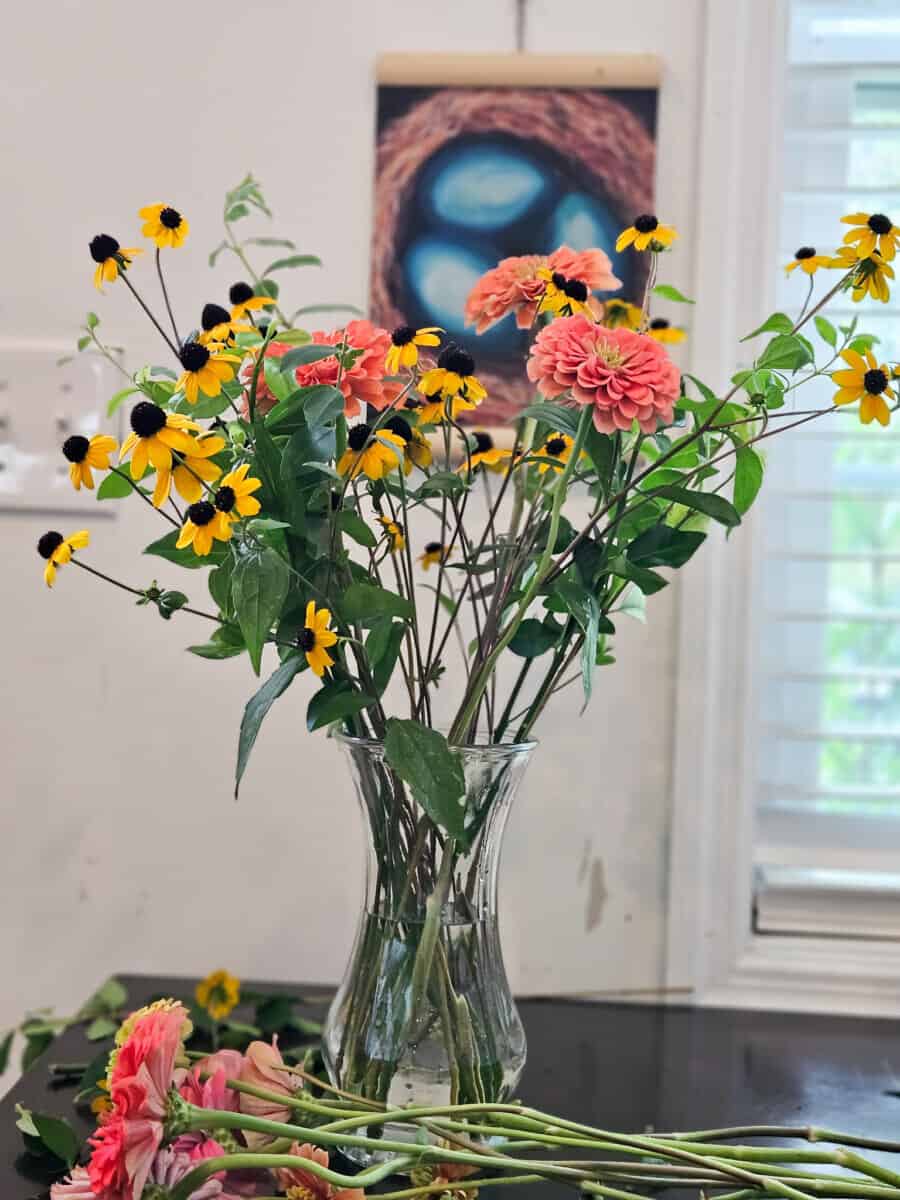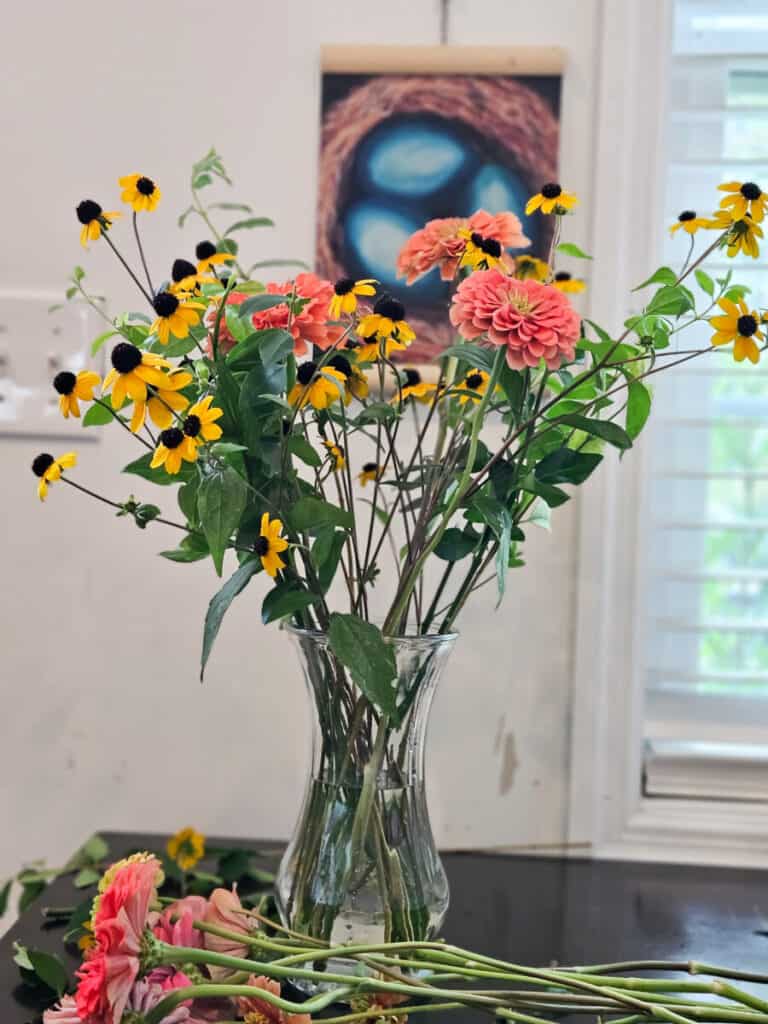 Then add your spike flowers. I used several types of celosia including Terra Cotta and Texas Plume Celosia.
At this stage, I add my focal flowers. If you add them too soon they get lost.
Lastly, I add my collars. I placed the dark opal basil around the edge of the arrangement, kind of like a collar to hug everything together.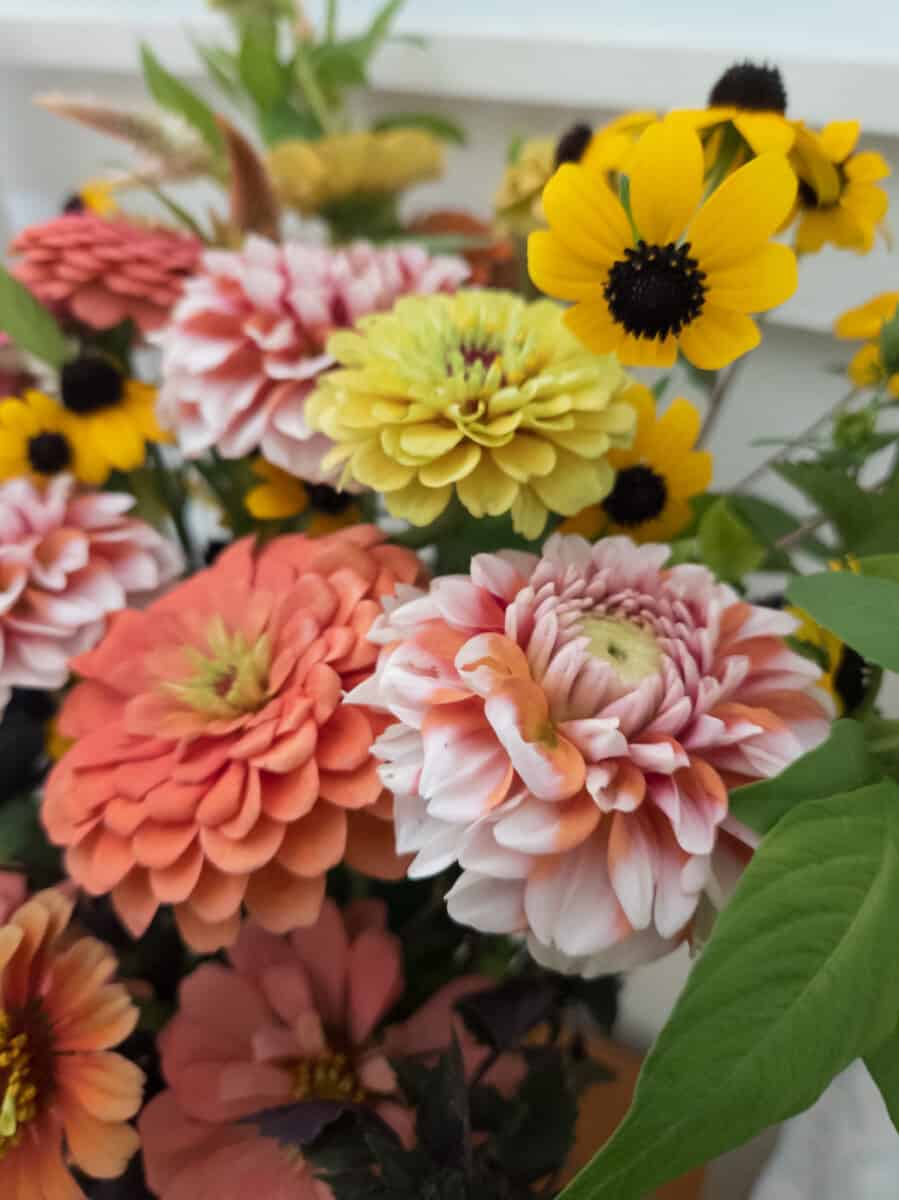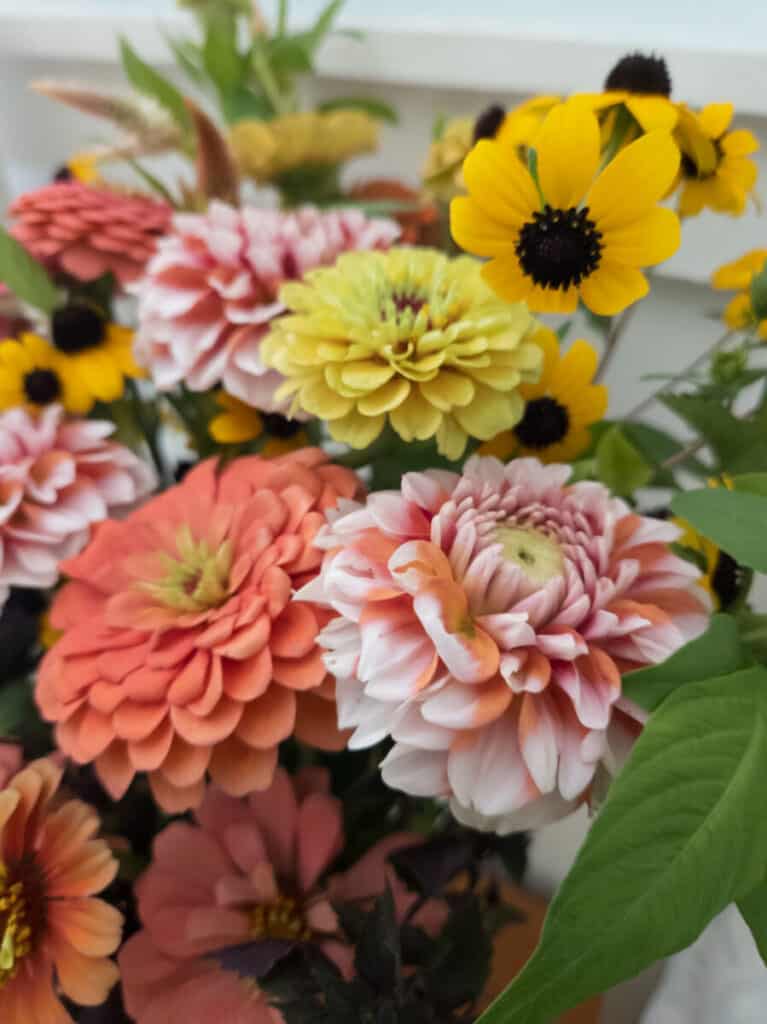 After the focal flowers and collar stems were put in place, I moved some things around until it was just what I was after, Then I tied a piece of ribbon around the vase and called it done!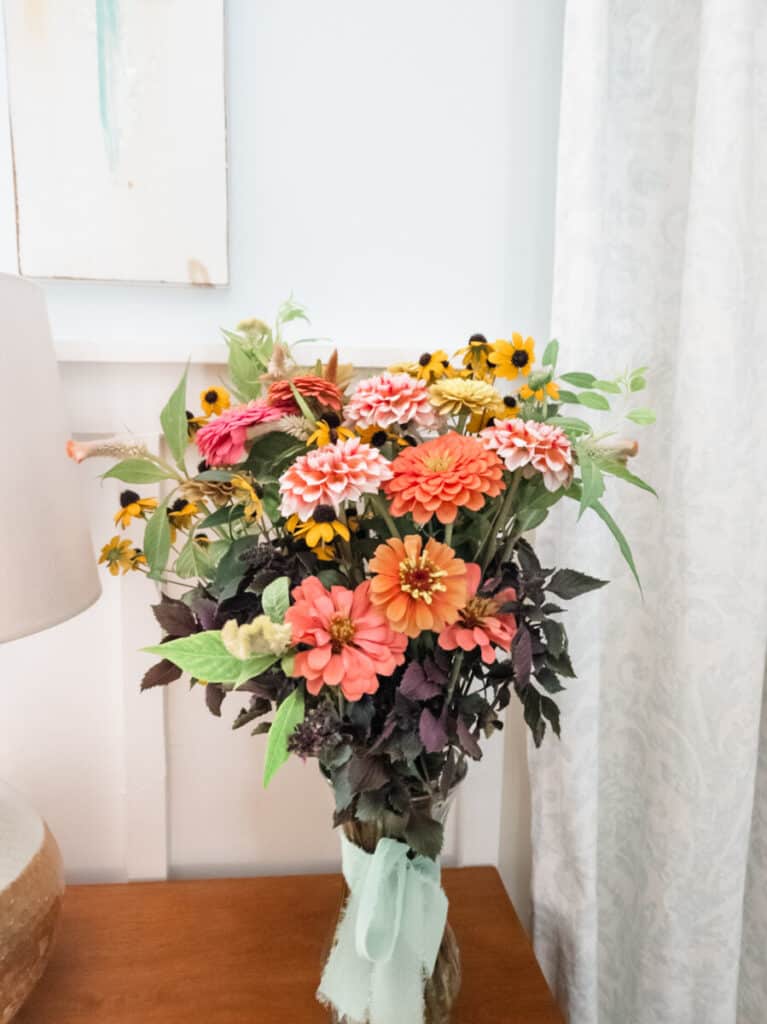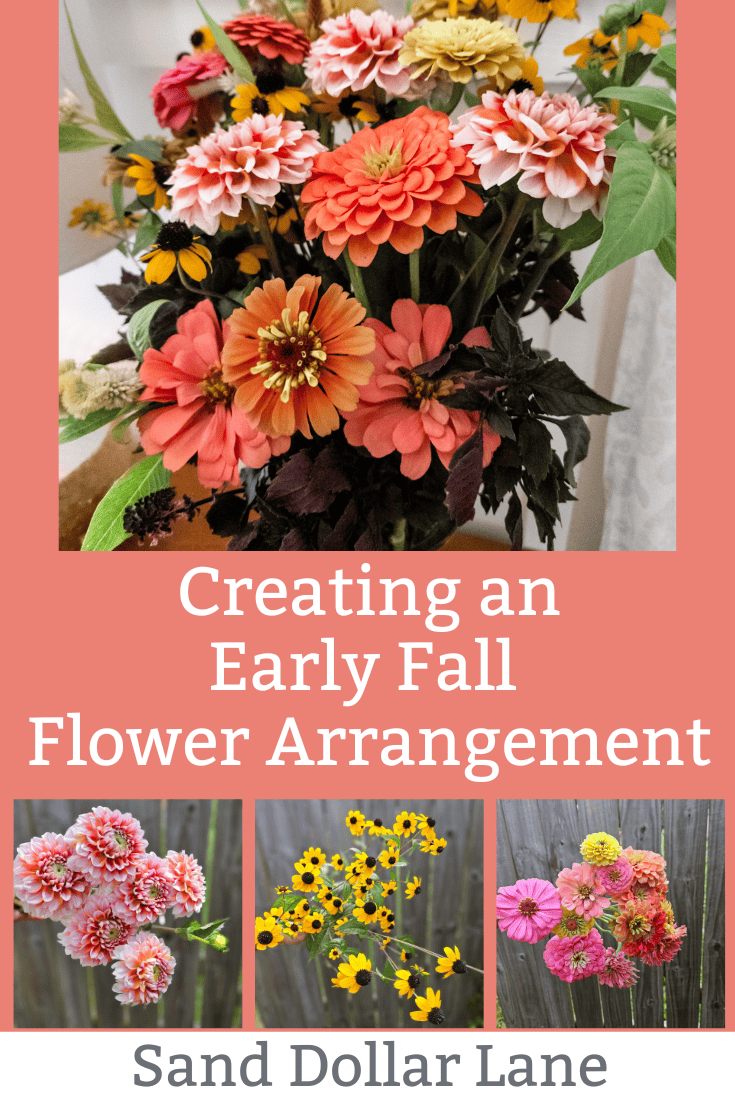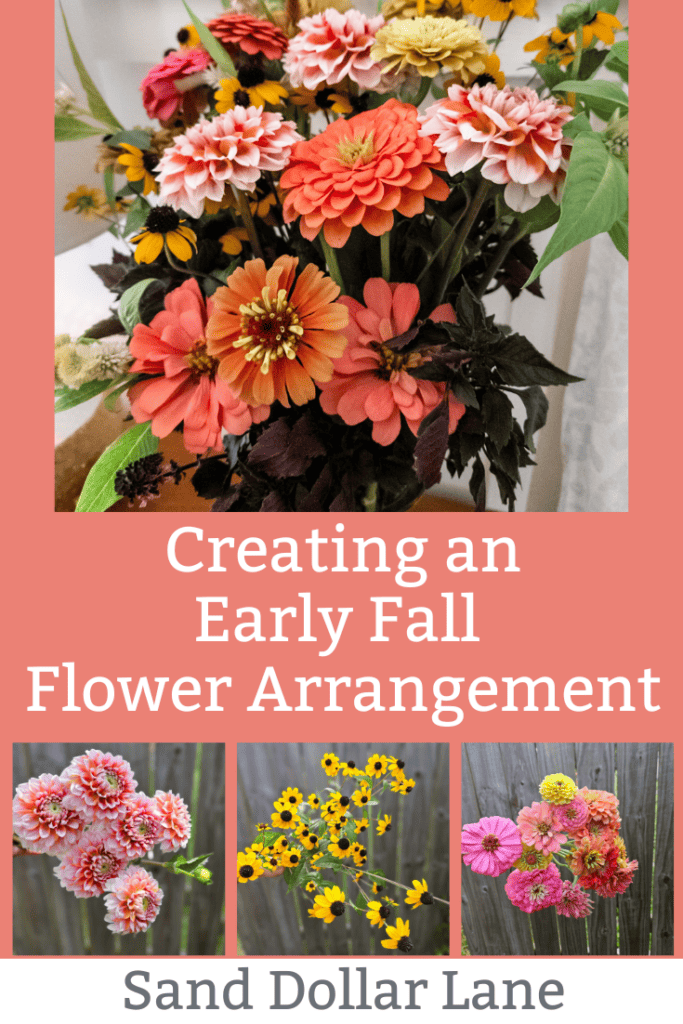 I hope this post has inspired you to create your own early fall flower arrangement!
Next on the tour is my friend Melanie from Southern Crush at Home sharing a cute pumpkin pillow cover.
Then check out the rest of this fun tour for more early fall inspiration!
Early Fall Inspiration From Fellow Bloggers
Easy First Touches of Fall Decor // White Arrows Home
Neutral and Natural Fall Home Tour // Willow Bloom Home Blog
Simple and Charming Minimalist Fall Decor Ideas // Eleanor Rose Home
Fall Decorating on a Budget: Easy Ideas for a Cozy Home // Cottage on Bunker Hill
25 Creative Fall Decoration Table Ideas for Your Home // The Ponds Farmhouse
How to Create a Festive Fall Table Setting // Cottage in the Mitten
6 Easy and Affordable Fall Centerpieces That You Can Make Yourself // White Lilac Farmhouse
How to Make a Stunning DIY Faux Fall Tree That Looks Real // WM Design House
How To Make A Fall Book Page Leaf Garland // Midwest Life and Style
5 Ways To Cozy Up Your Kitchen This Fall // She Gave It A Go
Favorite Faux Fall Stems for Your Home this Year // Pasha is Home
Easy Fall Flower Arrangement // Sand Dollar Lane
Easy Fall Pumpkin Pillow Cover DIY Using A Vintage Chenille Bedspread // Southern Crush at Home
Simple Ideas for Decorating Fall Living Room Centerpieces // Robyn's French Nest
19 Easy Ways to Transition Your Home Decor From Summer To Fall // Shiplap and Shells
Early Fall Decorating // Paint Me Pink Blog
Transition Summer To Fall With Simple Changes // A Stroll Through Life
Easy Fall Wreath For Your Front Door // Amy Sadler