How To Make a Rustic Wooden Candle Holder
Learn how to make a rustic wooden candle holder in less than five minutes! Upcycle a plain glass candle holder into a pretty natural looking candle holder.
Love the look of rustic birch candle holders but find them too pricey? This super fast and easy (and inexpensive!) tutorial will show you how to create a pretty candleholder using items you may already have on hand!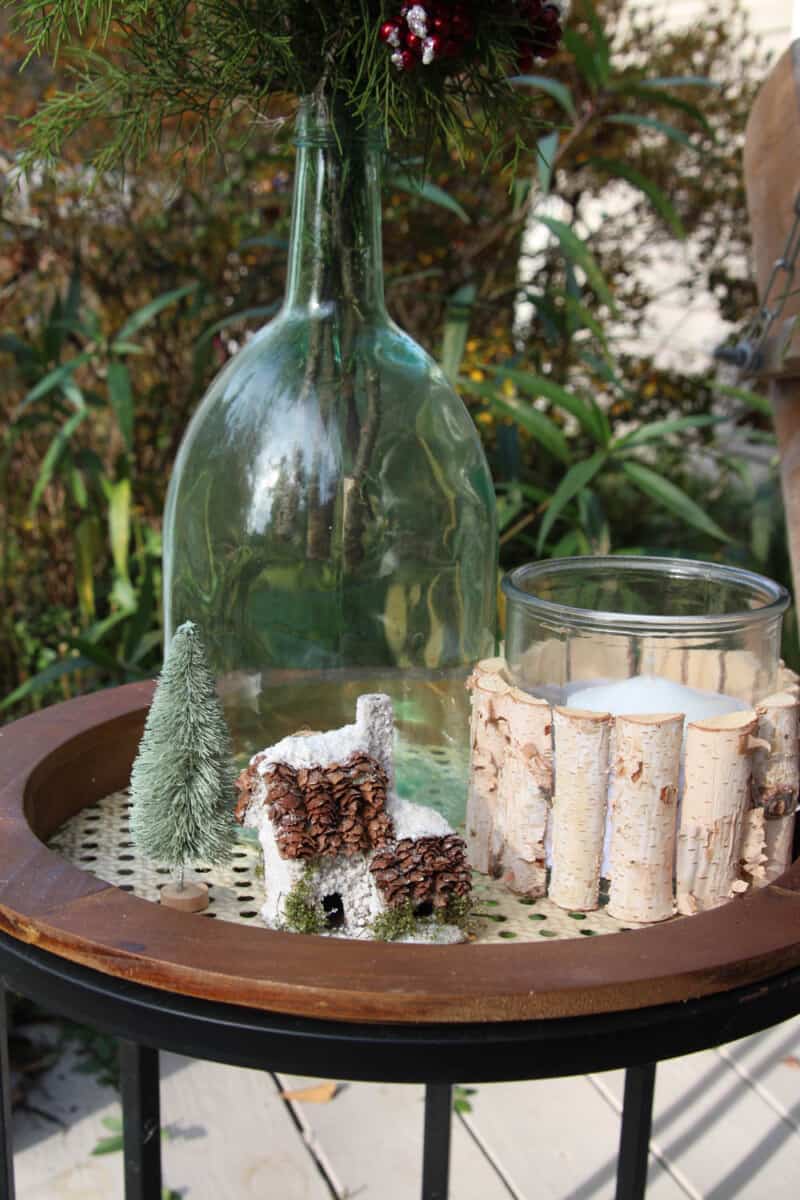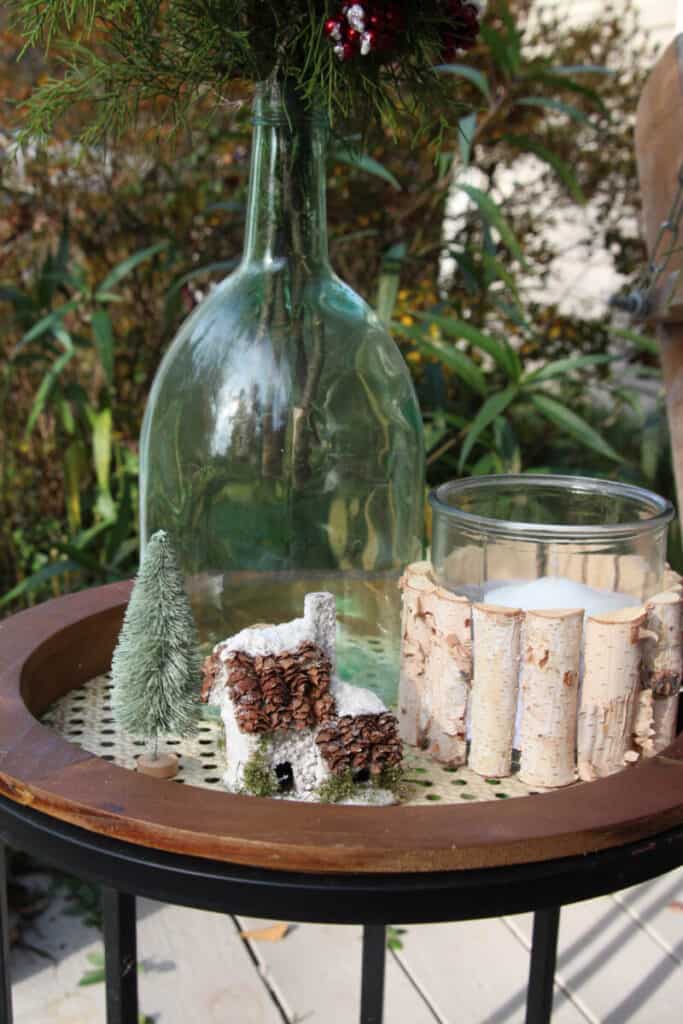 I first showed this candle holder in my post about our nature-inspired Christmas porch and had a few comments asking how I made the candle holder.
If you have any questions, please leave me a comment and I will be happy to clarify.
Supplies Needed
Birch Branches or other sticks
I found this roll of half birch branches last year around Christmas but can't remember where I bought it and can't find it online.
When I remember, I will post the link here.
You can use sticks from your yard for an equally rustic look but free!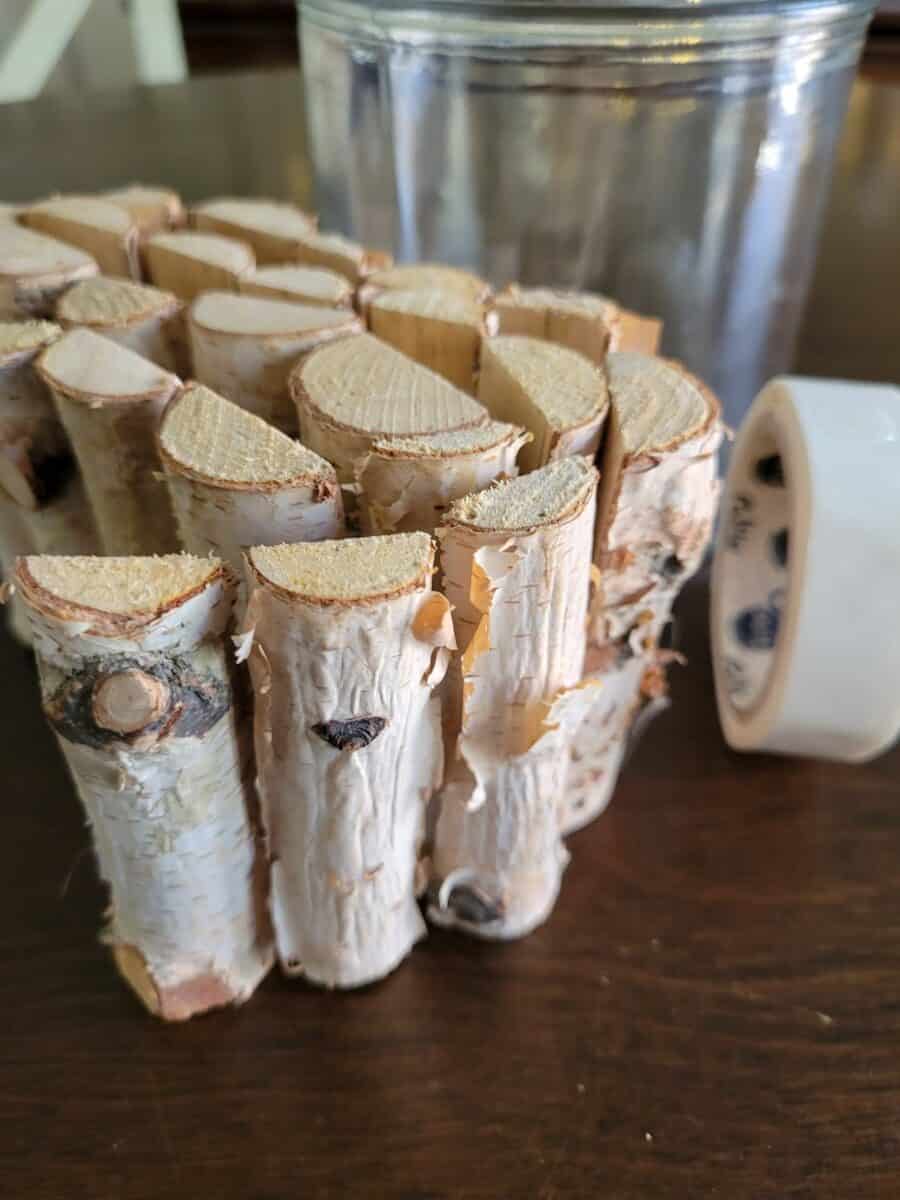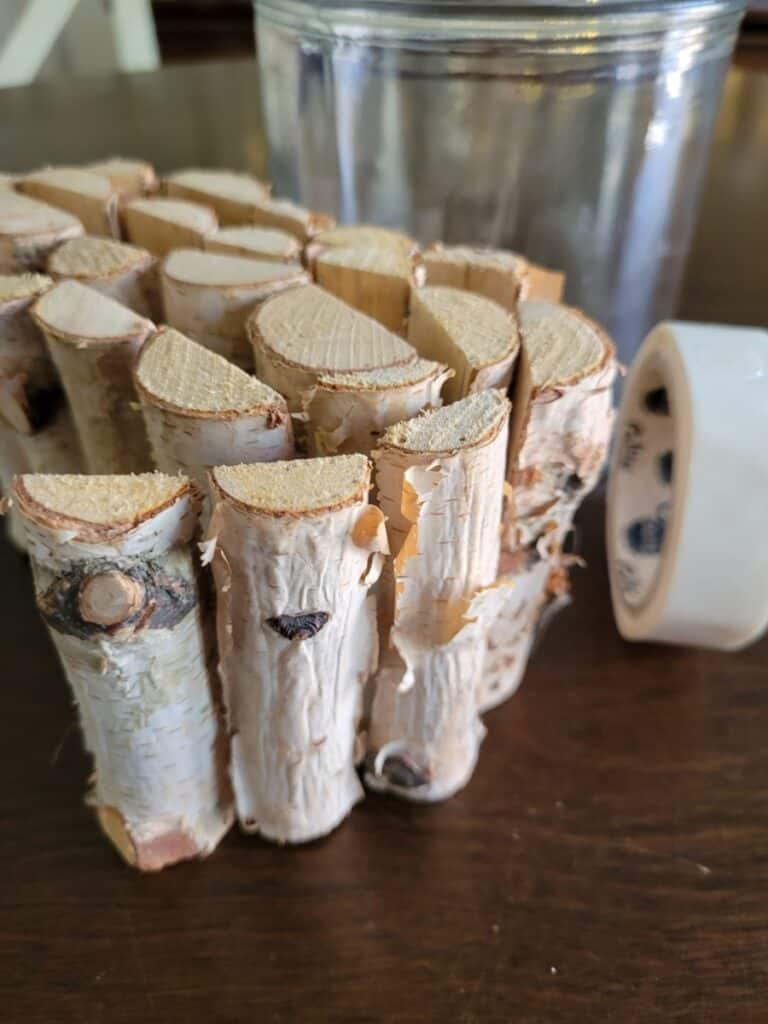 Steps to Make a Rustic Candle Holder
gather supplies above
cut strip of branches correct length to completely wrap around candle holder
OR if using sticks, cut sticks to the length you would like (mine are 3″)
lay roll of Glue Dots sticky side down on birch branch backing
remove backing paper from glue dots
wrap branches around candle holder
That's it! In hardly any time, you have a pretty rustic candle holder.
This rustic candle holder project would be fun with kids and also makes a great gift!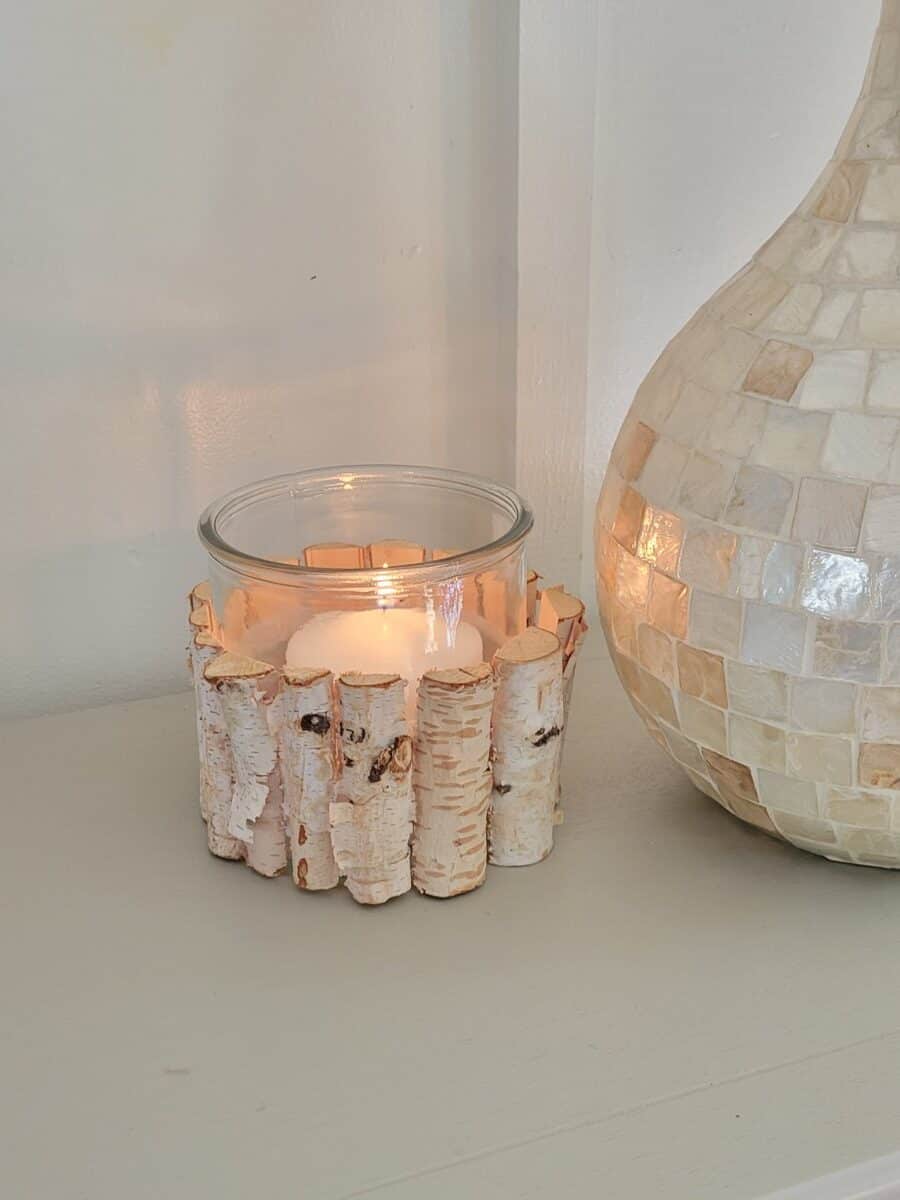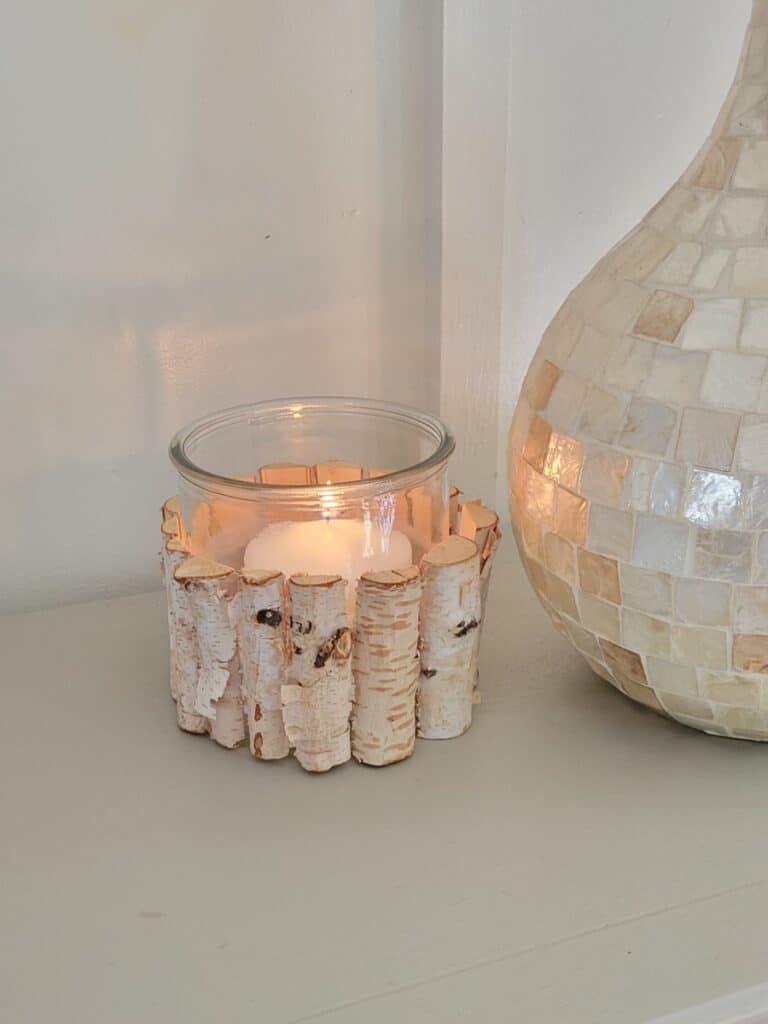 New Again
This project is part of this month's New Again series.
I am joining some of my blogging besties sharing ways to make things "new again" in fun and creative ways.
New Again