How to Stain, Seal and Finish Butcher Block Countertops
Learn how to stain and finish butcher block countertops while keeping their natural wood color.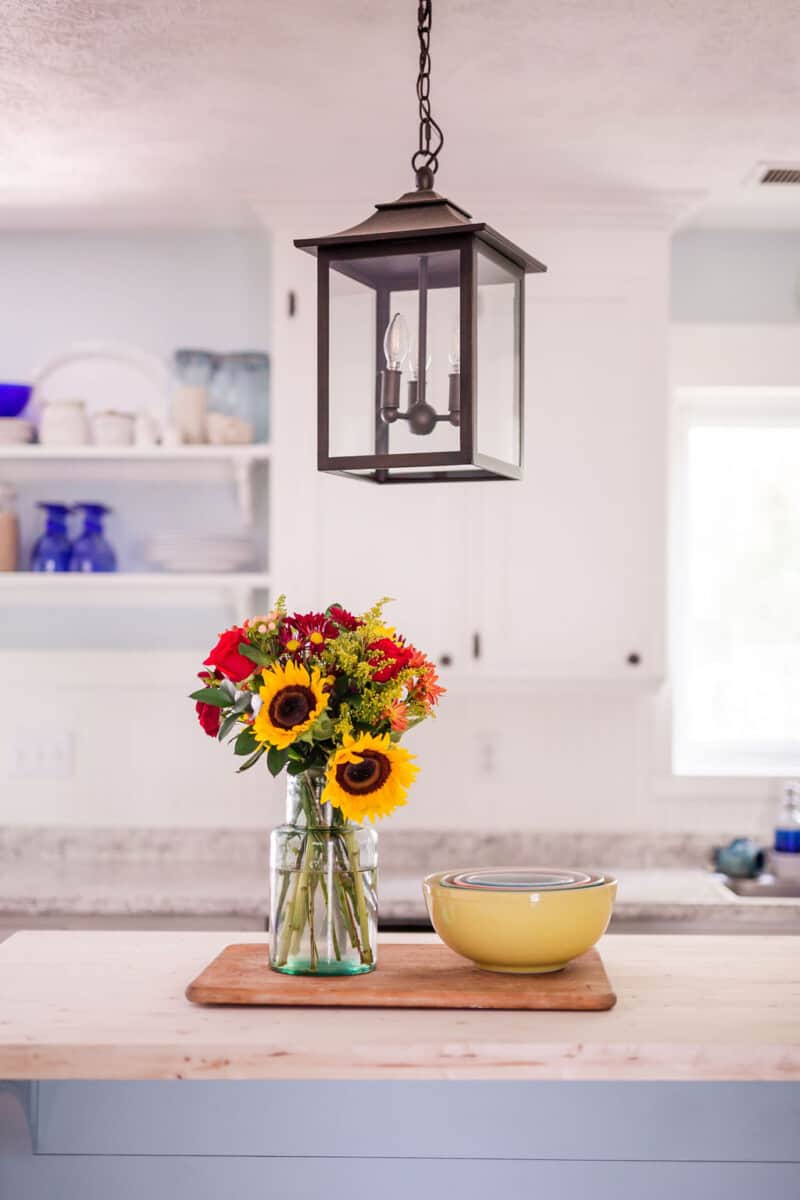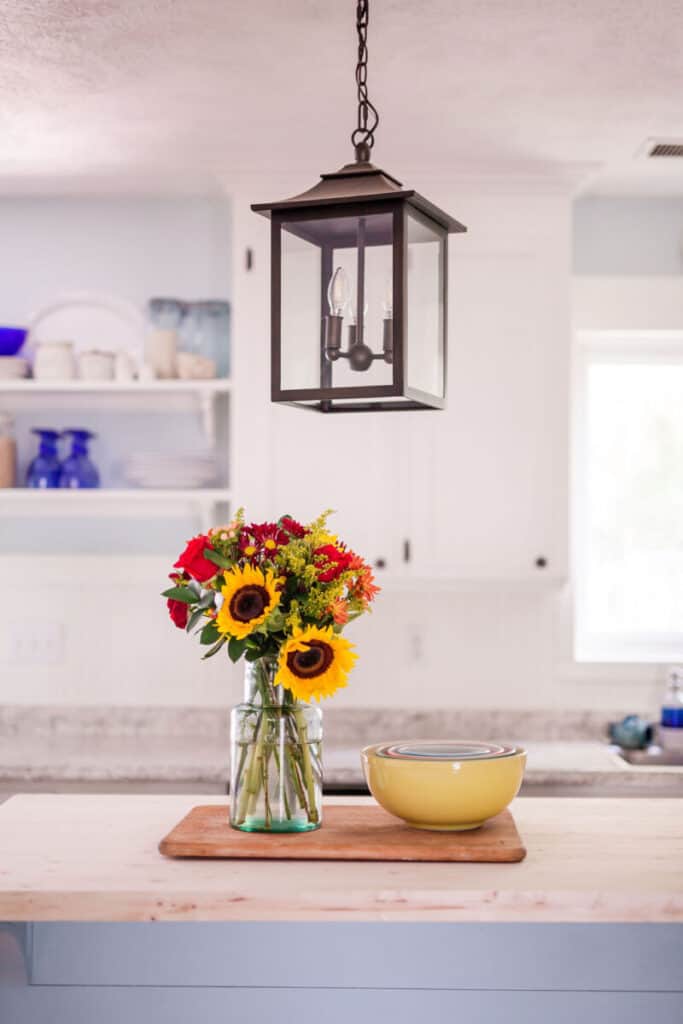 It took some trial and error but we figured out a way to stain and seal our butcher block island top without yellowing.
For our kitchen island countertop, we chose butcher block and wanted to keep the natural color of the wood.
This post contains affiliate links. As an Amazon Associate, I receive a small commission at no cost to you! Read my full discloser policy here.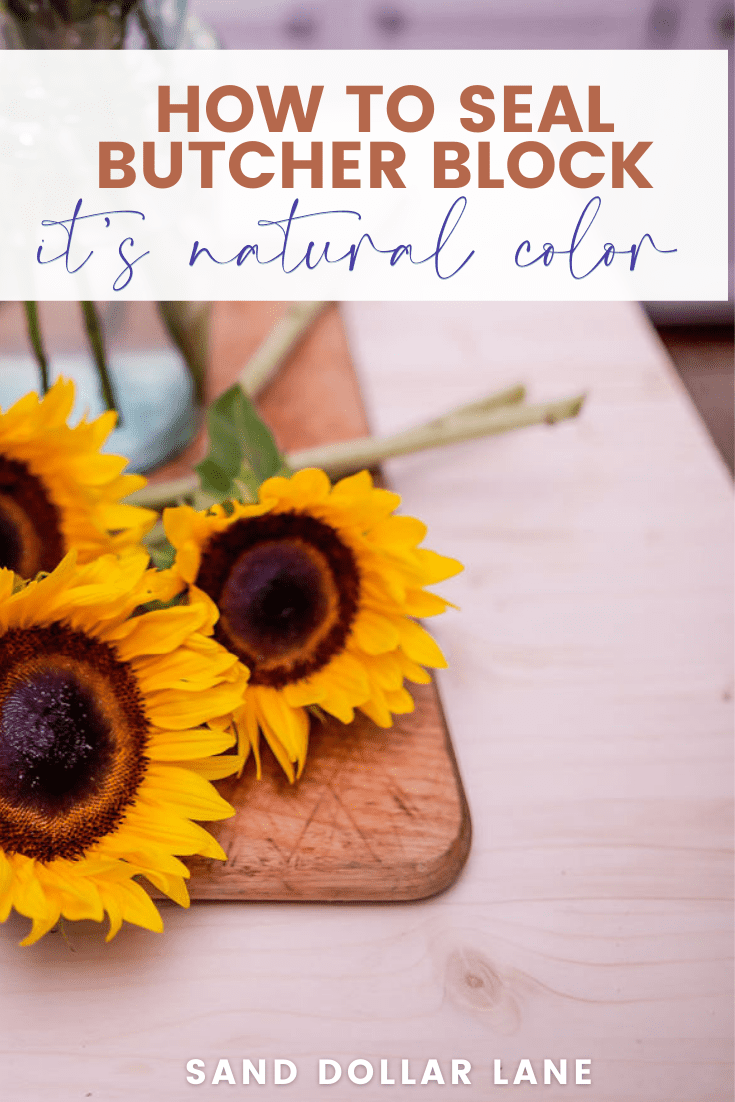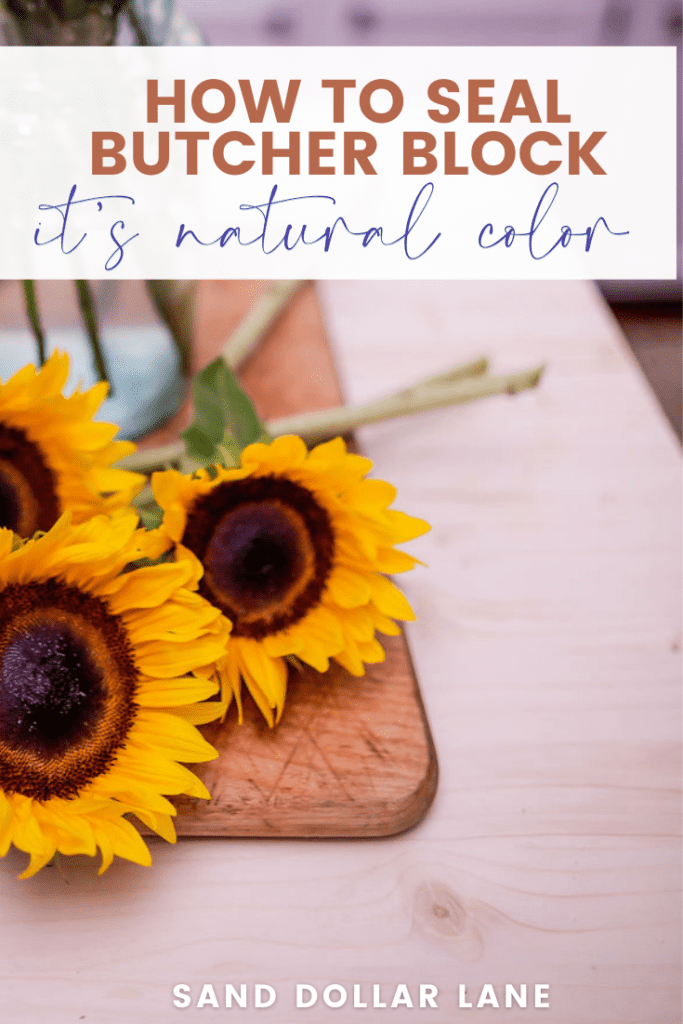 The Right Stain for Butcher Block
Every product we tried on a test piece yellowed to some degree.
Then we discovered the secret ingredient!
White stain!
The white stain covers the yellow tint in the natural wood.
Then sealer adds just about the same amount of yellow color so the butcher block looks like it did before staining.
But it's protected from spills and stains.
Genius!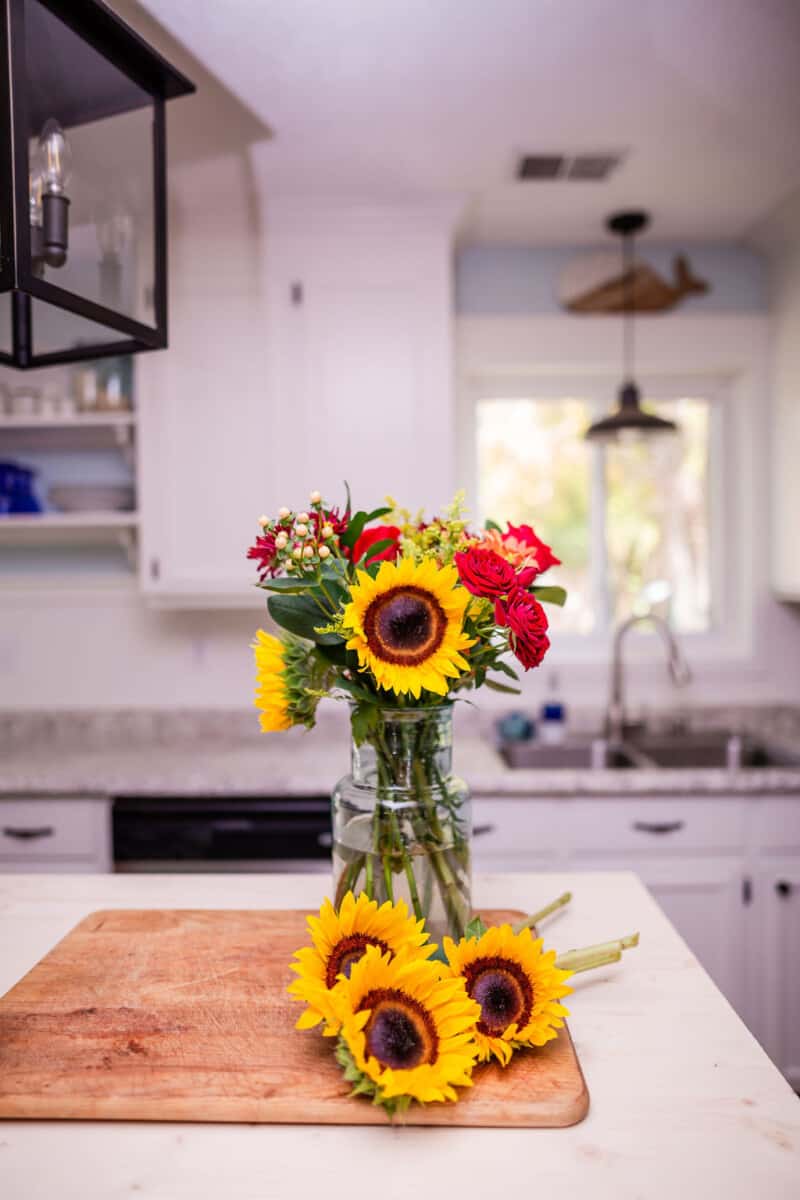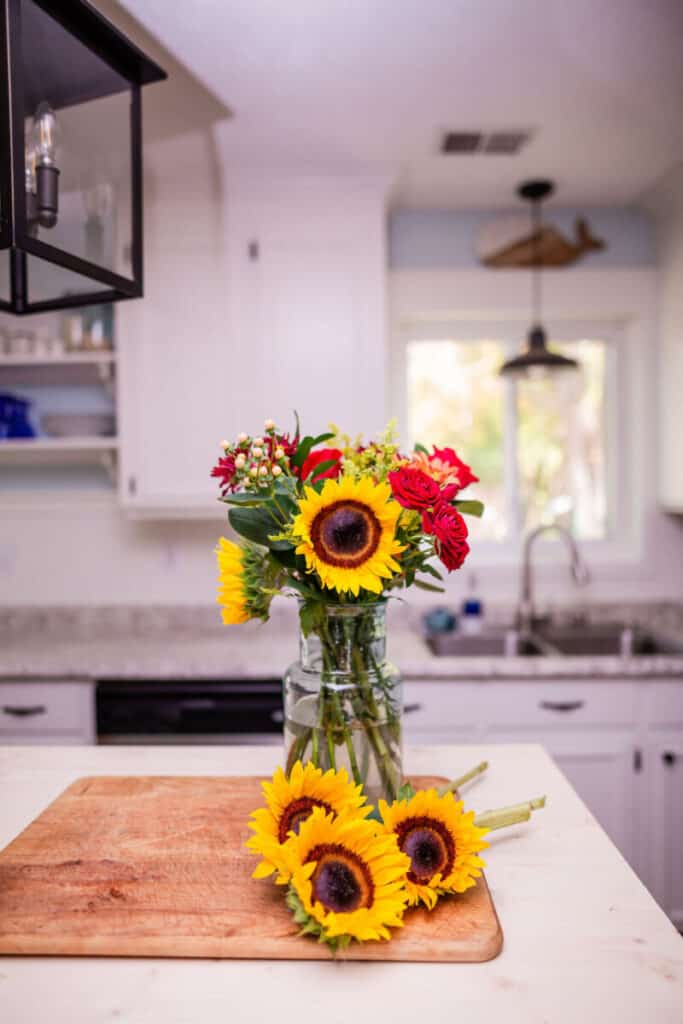 Supplies Needed to Finish Butcher Block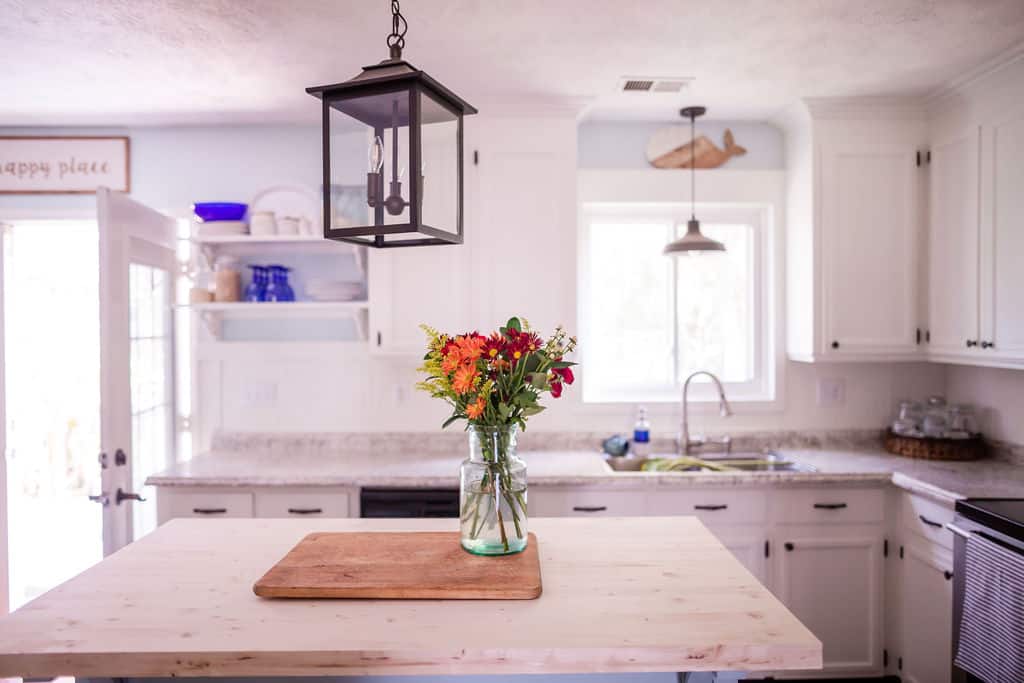 Steps to Finish Butcher block Counters
test entire process on scrap piece of butcher block
sand sides and top of butcher block with 220 grit sand paper
prep the countertop with wood conditioner, applying it with the grain.
lightly sand
apply stain, using as many coats as needed for desired look
lightly sand
apply sealer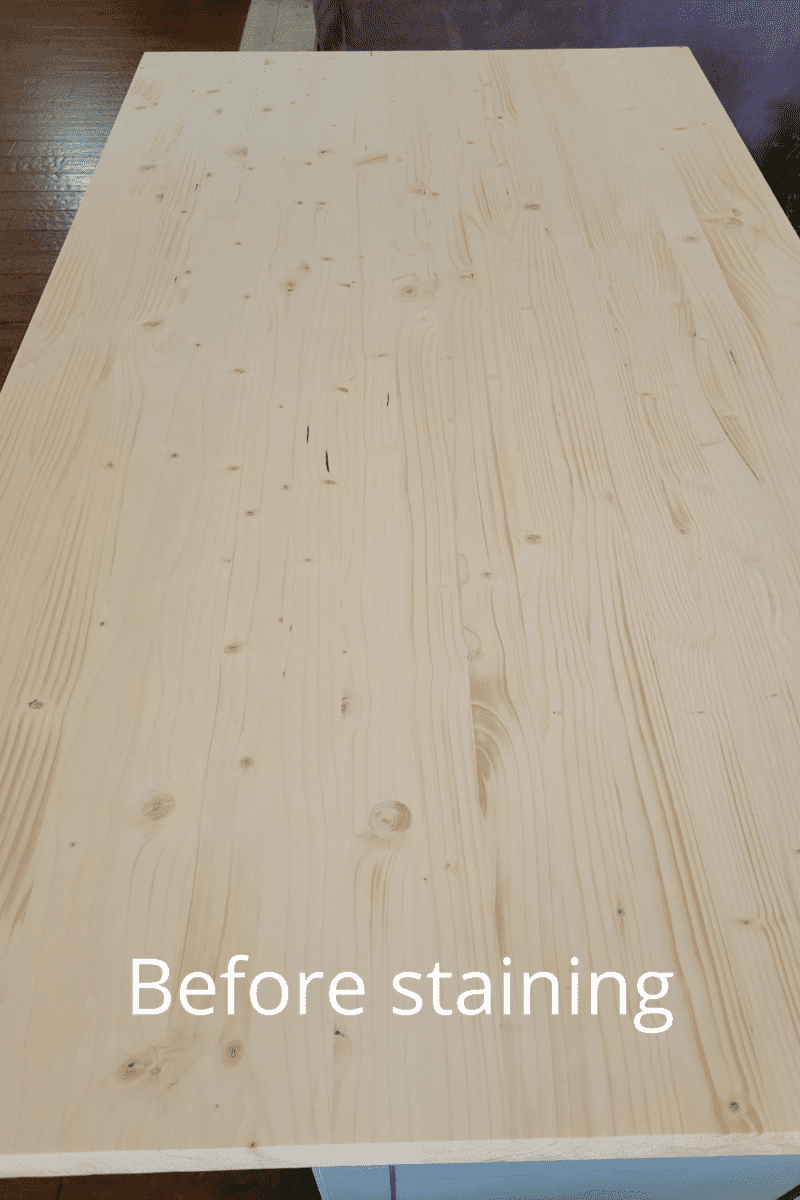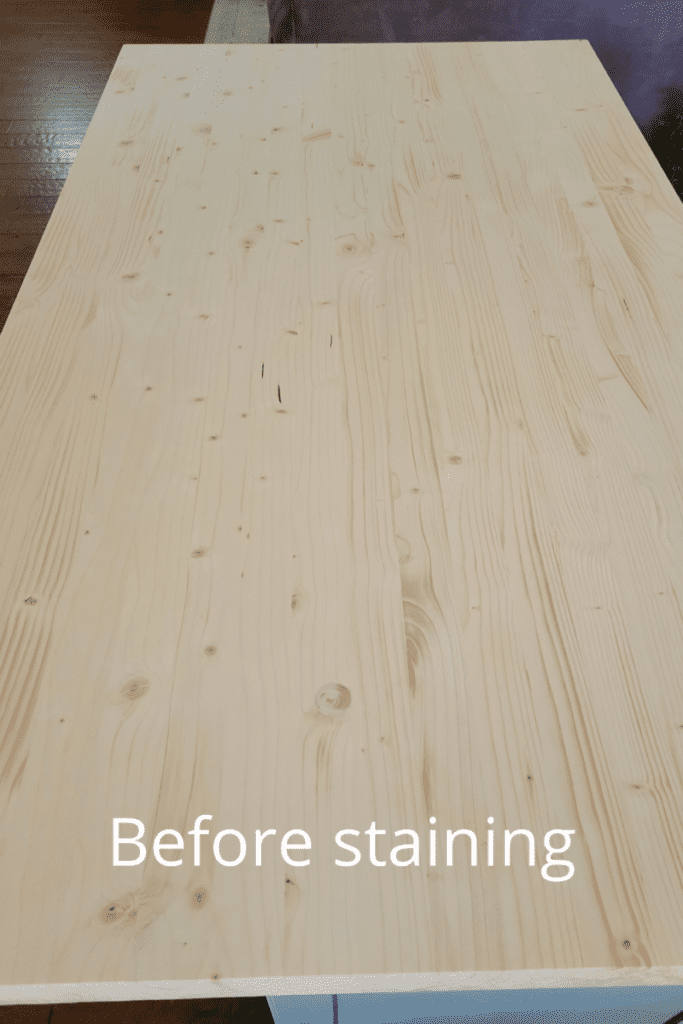 Staining Butcher Block
When staining butcher block counters, be sure to sand between each application.
Follow the directions on the can for time between applications.
You can use a rag or paintbrush for staining.
Apply stain in long strokes going with the grain of the wood.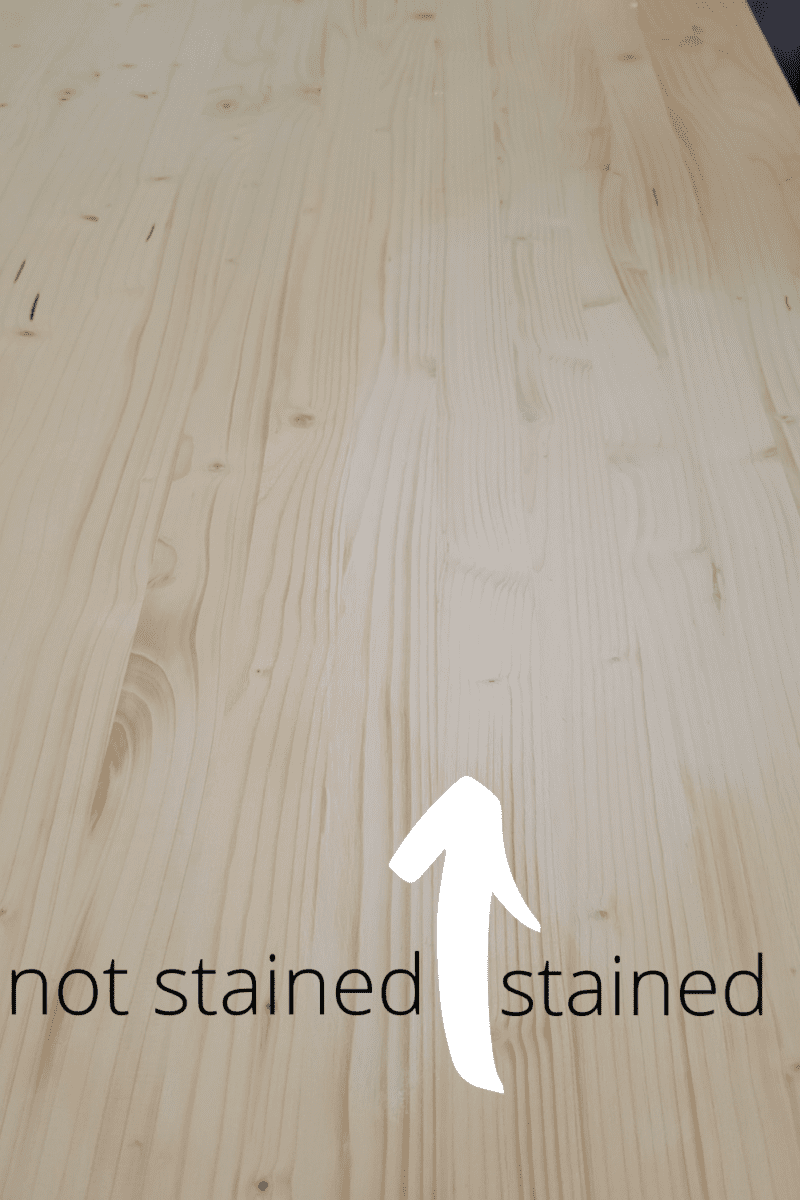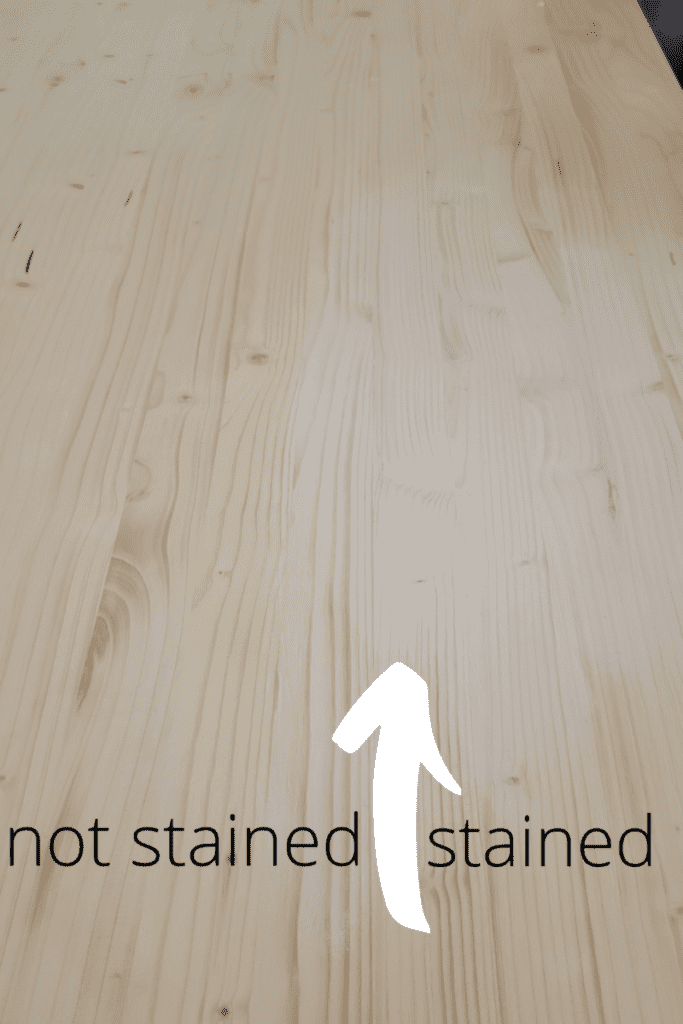 Sealing Butcher Block Countertops
Choose a sealer that is food safe for your butcher block counters.
Follow directions on sealer for appropriate drying times.
Apply sealer with rag using long strokes going with the grain of the wood.
Be sure to wipe up any excess sealer.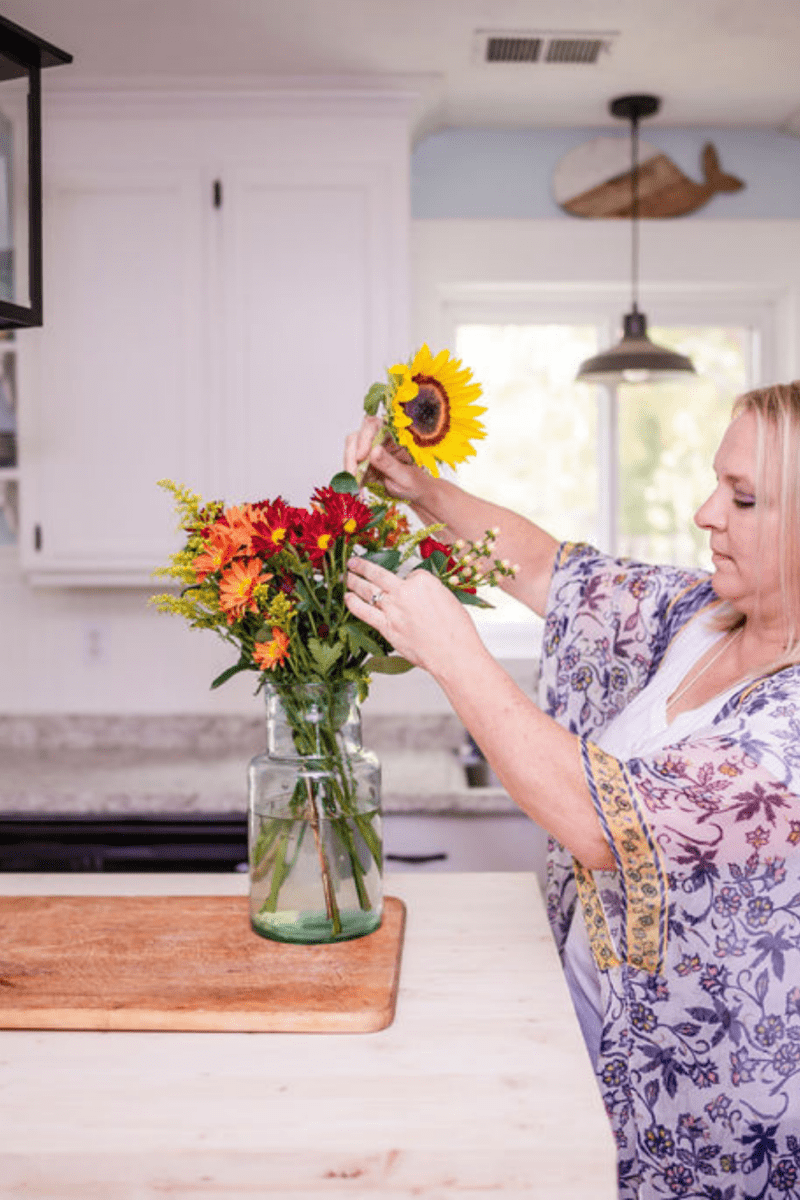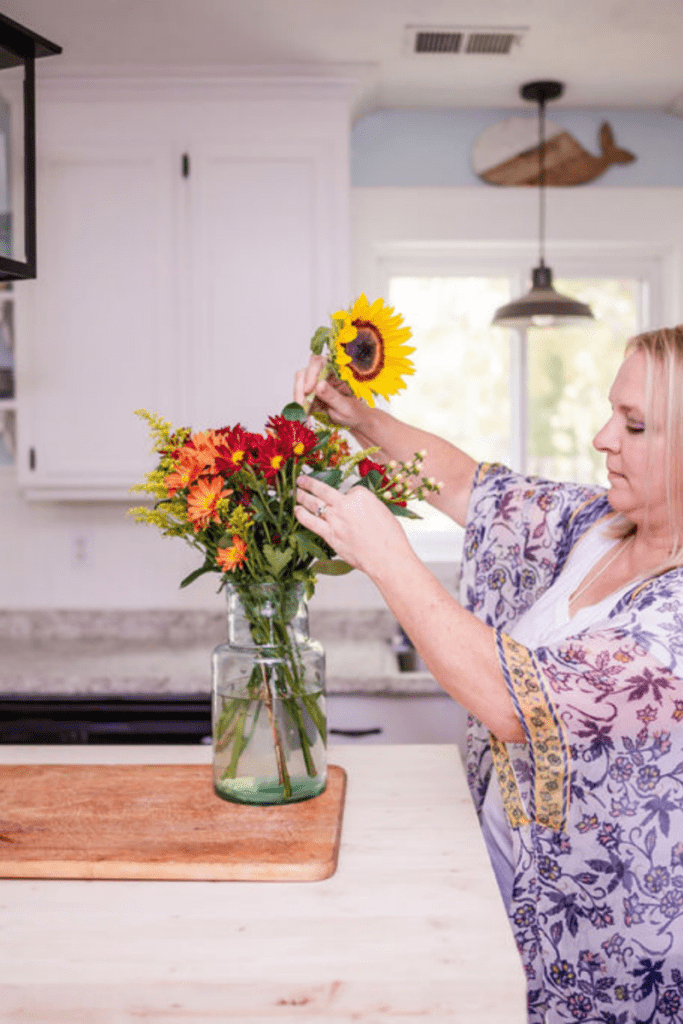 (Kitchen) Island Hopping
Next week is reveal week of the Kitchen Island Hop! I can't wait to show you how our island turned out.
In the meantime, check out how Brooke of Cribbs Style used shiplap to update her builder-grade kitchen island.
---
How to finish butcher block counters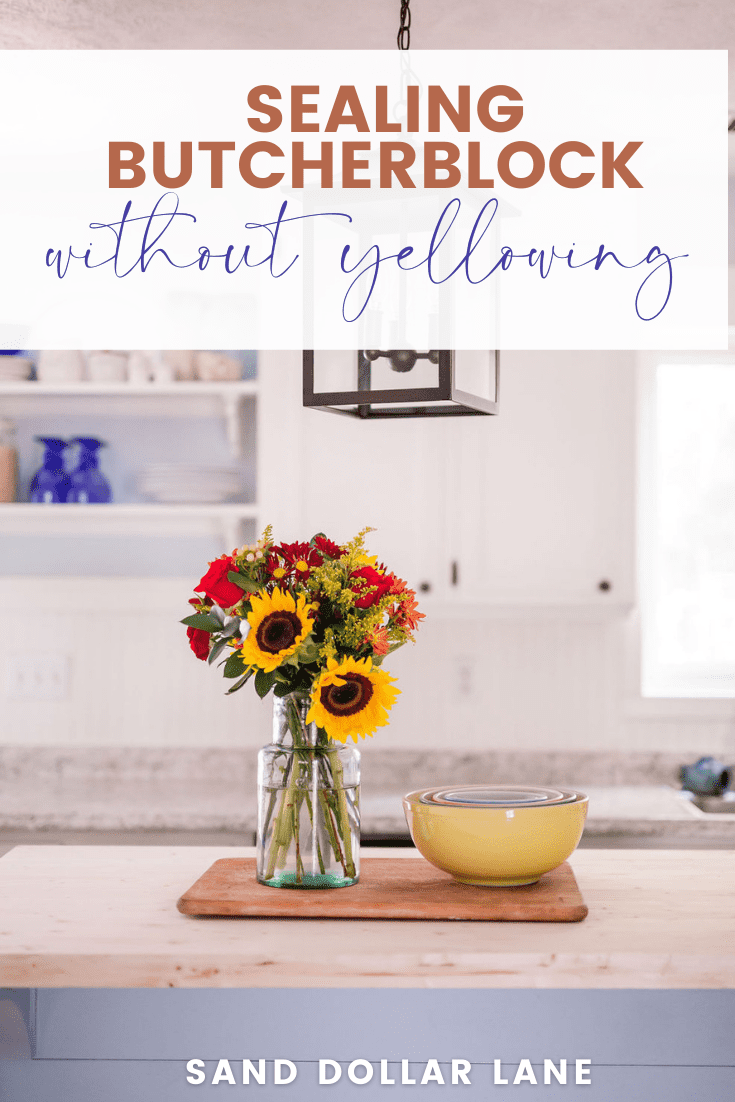 Learn how we finished our butcher block kitchen island top while keeping it's natural color.
Additional Time
1 day
12 hours
Total Time
1 day
14 hours
Materials
Farmhouse Project Board
Butcher Block Conditioner
Minwax Wood Finish - Semi-transparent Pure White
Waterlox Sealer
220 Grit Sandpaper or Sanding Block
Tack Cloth
rags or brushes
Instructions
test entire process on a scrap piece of butcher block
doing a test run on scrap ensures you achieve the look you are after.
sand sides and top of butcher block with 220 grit sandpaper
sand with the grain of the wood in long strokes until smooth. Wipe dust off with tack cloth.
prep the countertop with wood conditioner
using a rag, apply conditioner going with the grain. this ensures a streak-free finish.
apply stain
following directions on can, apply as many coats of stain as needed for the desired look. light sand and clean with tack cloth
apply food-safe sealer
tung oil sealer is food safe and will protect your butcher block counter from stains while giving it a nice finish