We're building a kitchen island and I have been looking for inspiration. Here are a few of my favorite diy kitchen island ideas.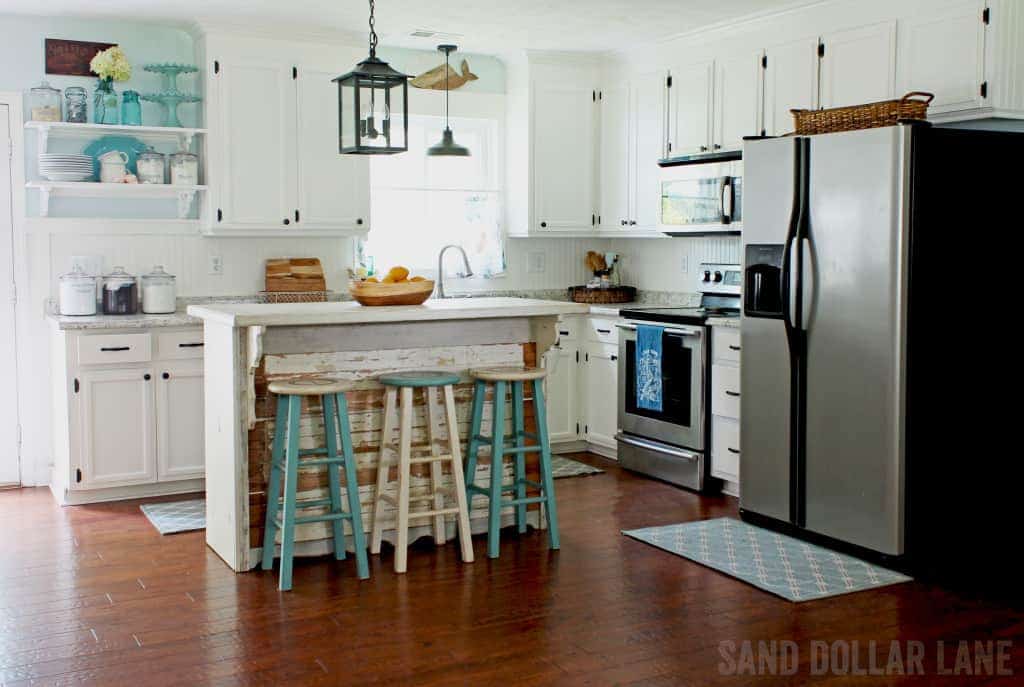 Our Current Kitchen Island
Our current kitchen island was one of my favorite things about our home.
I had mentioned to JC one day that I found an island that I really liked that Uptown Market in Wilmington.
At the time, we hadn't even started our kitchen remodel and had nowhere to put it so you can imagine my surprise when he called me to tell me he had bought it (love that guy!).
What I love most about it is the chippy salvaged wood boards on the front.
I also like the size (30″ x 60″) and the amount of storage it has.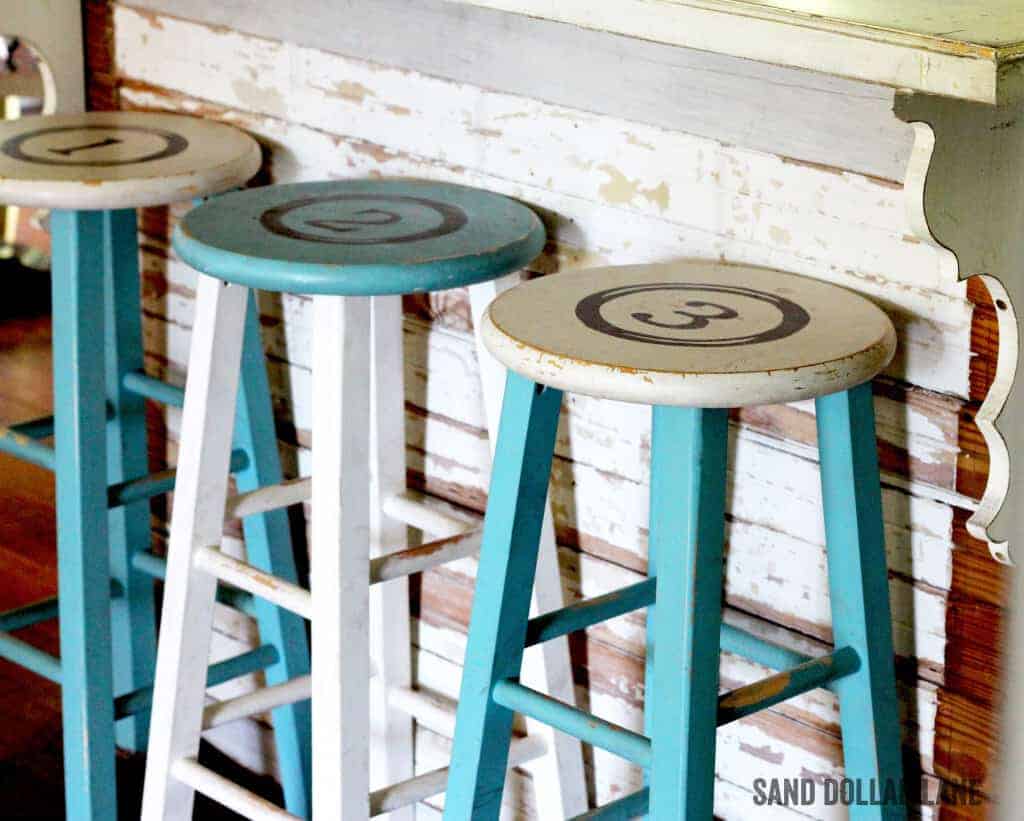 What I don't love about it is the top was painted and the paint has started peeling.
I could sand it down and repaint it but I wasn't crazy about that look.
Also, the back side is just shelving, making it difficult to keep organized.
Reusing
I am all about reusing or repurposing what you have. Not only is it usually less expensive but it's good for the environment too.
It may become too expensive to reuse the island we have; the top will need to be replaced, drawers and more shelving will need to be added along with additional trim pieces along the bottom.
Building New
If it's just too expensive and time consuming to remodel the island we have, another option is a DIY kitchen island.
Kitchen Island Base Ideas
Stock Cabinets
Premade Island
Build Your Own Base
stock cabinets-
Since I really would love drawers that can hold our many posts and pans, I am leaning toward using base kitchen cabinets as the base for our island.
My friend Nancy from Artsy Chicks Rule did that here.
Customized Premade island
We could go with an easy no-build solution with a premade island. A few custom additions like adding a spice rack or pull out shelves would make it perfect.
The wheels on this island from Home Depot are really cool!
Build your own
Building a kitchen island base lets you create exactly what you want. It's more labor intensive but less expensive and completely customizable.
Ana White has a lot of great plans on her site here.
Island Countertop Ideas
We're going to need a new countertop for our island whether we keep the one we have or build a new one.
There are so many great DIY countertop ideas out there!
Concrete
Butcher Block
Galvanized
Mosaiced
Painted
White concrete countertops like the ones my buddy Libbie just made would look great with our existing countertops.
Butcher Block Countertops would add a farmhouse touch.
We used butcher block on the stand in our mudroom.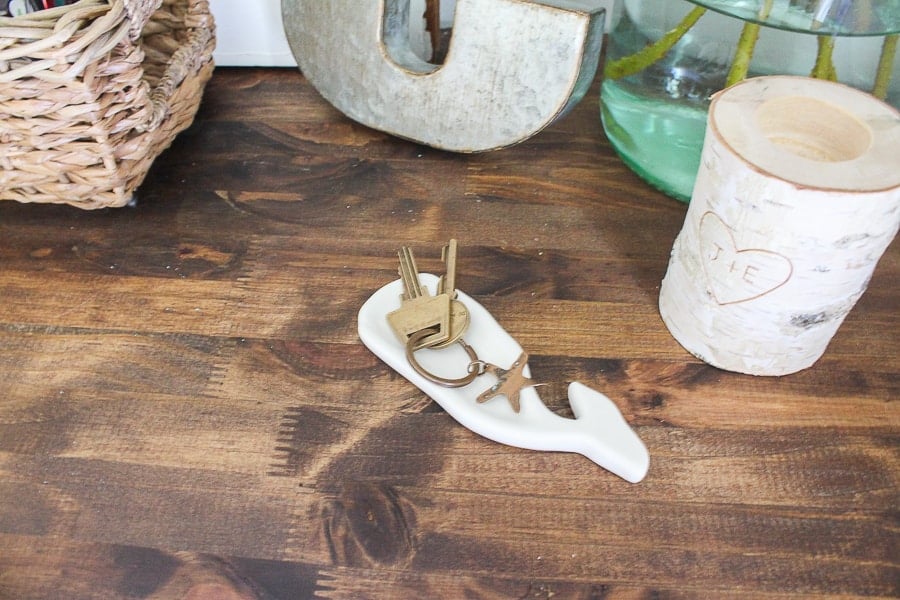 Metal Countertops are a unique look. This article tells all about stainless steel, copper and zinc counters.
Island Hop
I'll be sharing our kitchen island decisions and process over the next few weeks along with some of my blogging besties.
Follow along for some amazing diy kitchen island inspiration!

Libbie at A Life Unfolding is updating her kitchen peninsula here.
Brooke from Cribbs Style is updating her builder grade kitchen island here.