Coastal Christmas Decorations
Coastal Christmas decorations in soft white, silver, gold and aqua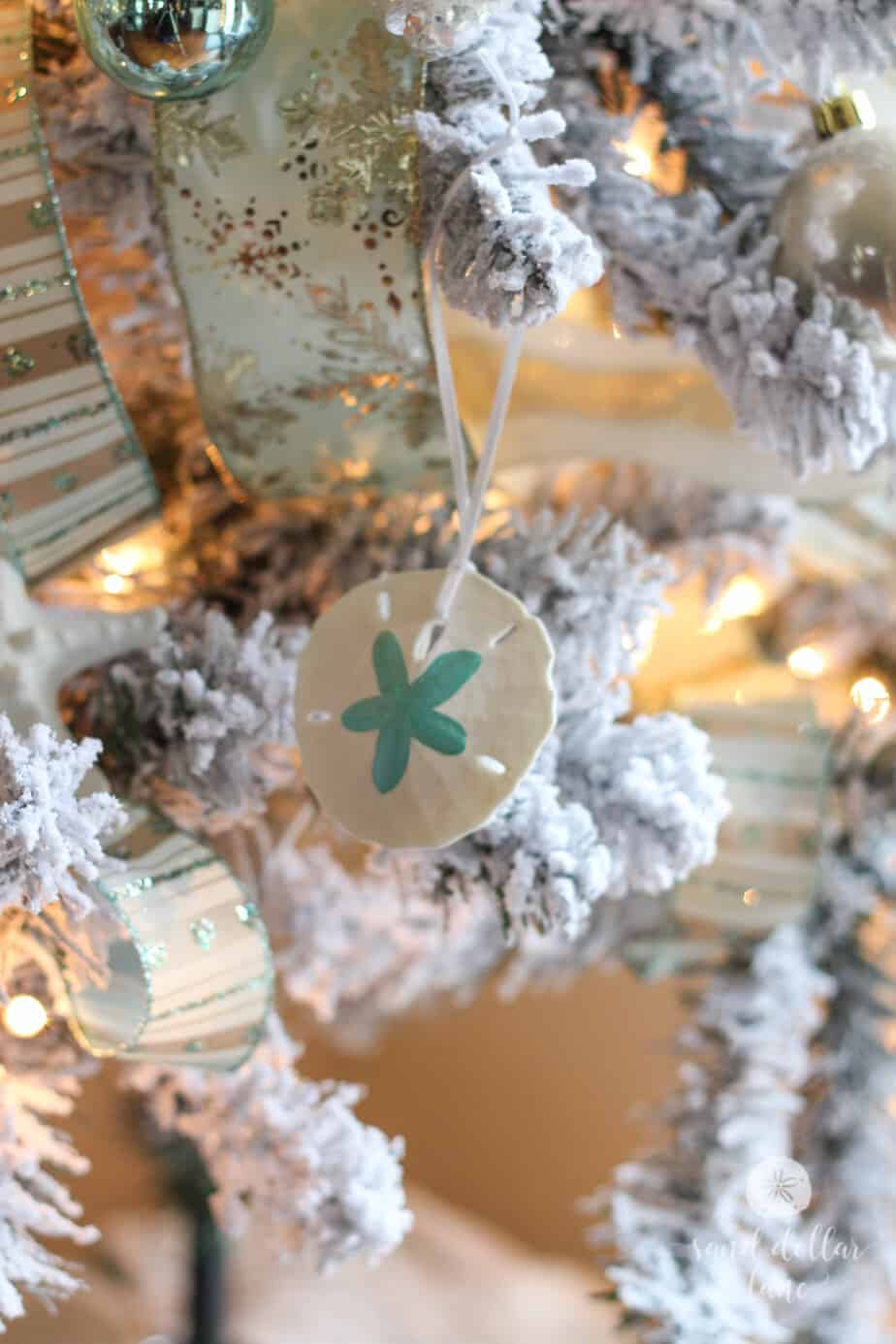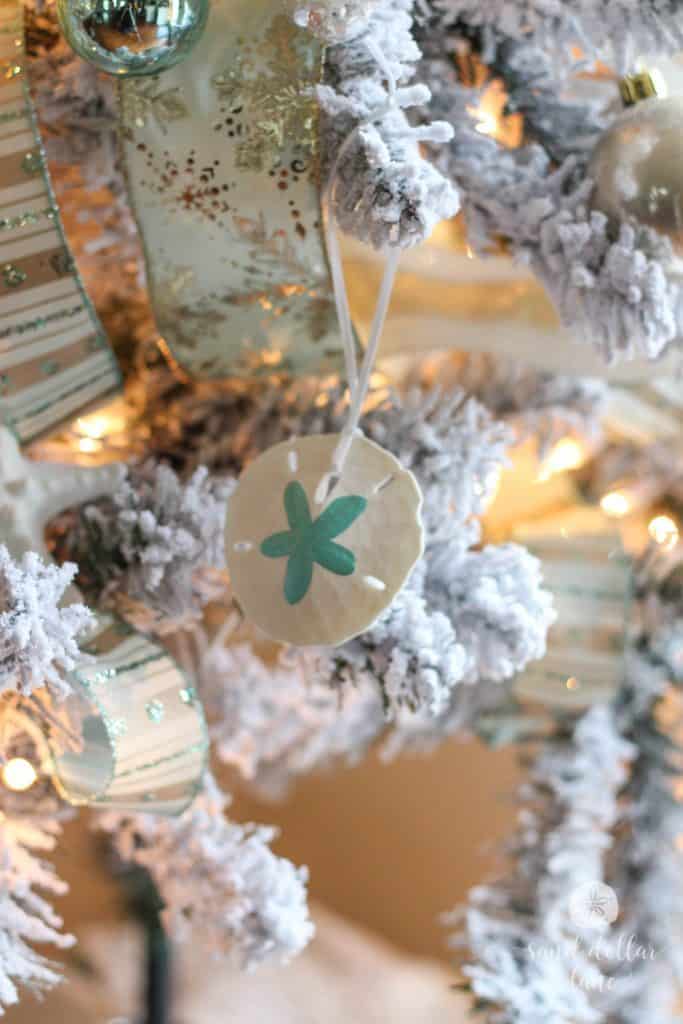 This year is the first year we've had a flocked Christmas tree.  I had planned to put it on the front porch but was worried about the flocking getting damp so it's in our dining area instead and I love it there!  I love the soft white branches with our coastal Christmas decorations in white, aqua, silver and soft gold.
For your convenience, this post contains affiliate links. See my full disclosure page here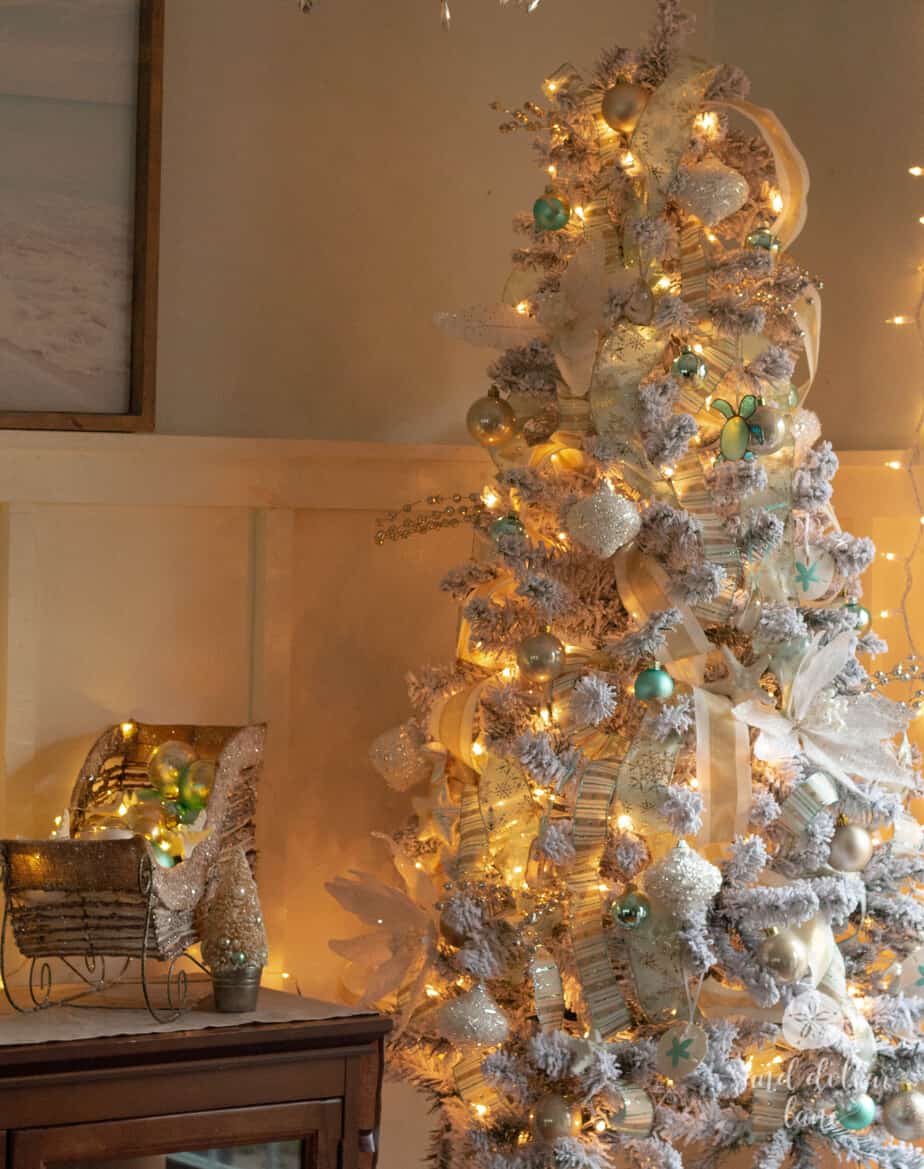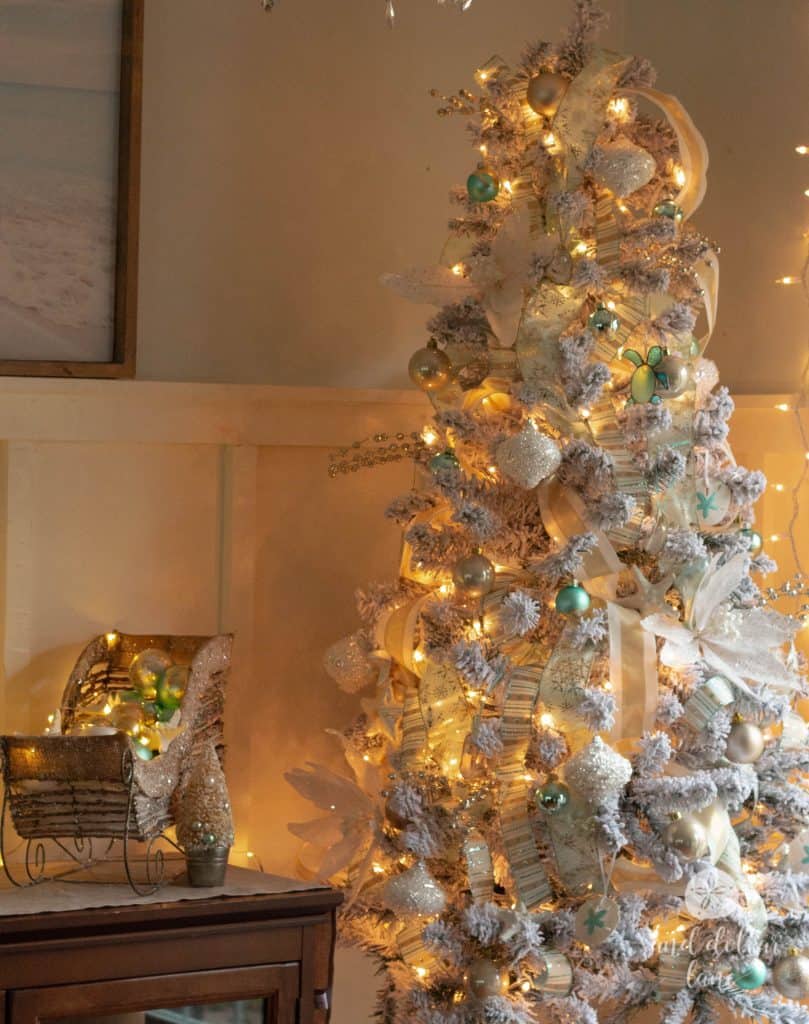 This is the final week of the DIY Home Decor Christmas Blog Hop and this week's theme is home decor.  I am so excited to see all the beautiful homes decorated for Christmas!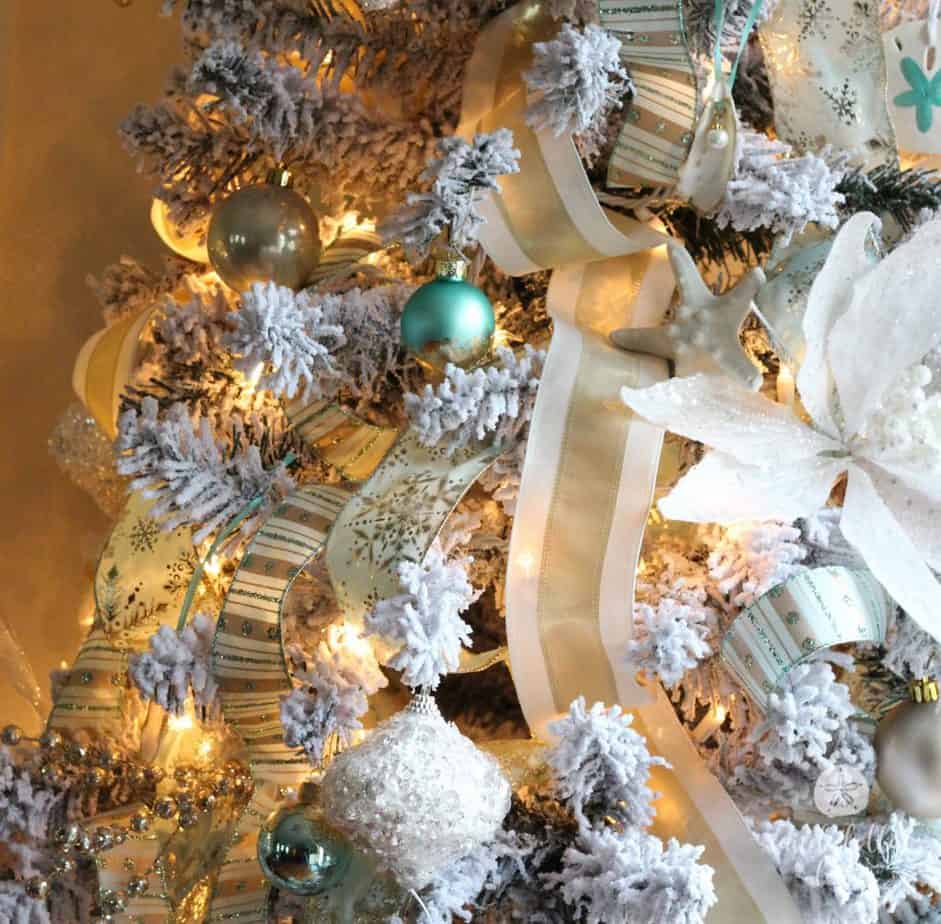 If you saw our rose gold tree on the front porch or our rustic glam tree from last year, you know that I love lots of ribbon and lots of ornaments on my trees!  Here's my "formula"- I double the decorations that JC thinks is enough.  hahaha!  Seriously though, it usually does work out that way.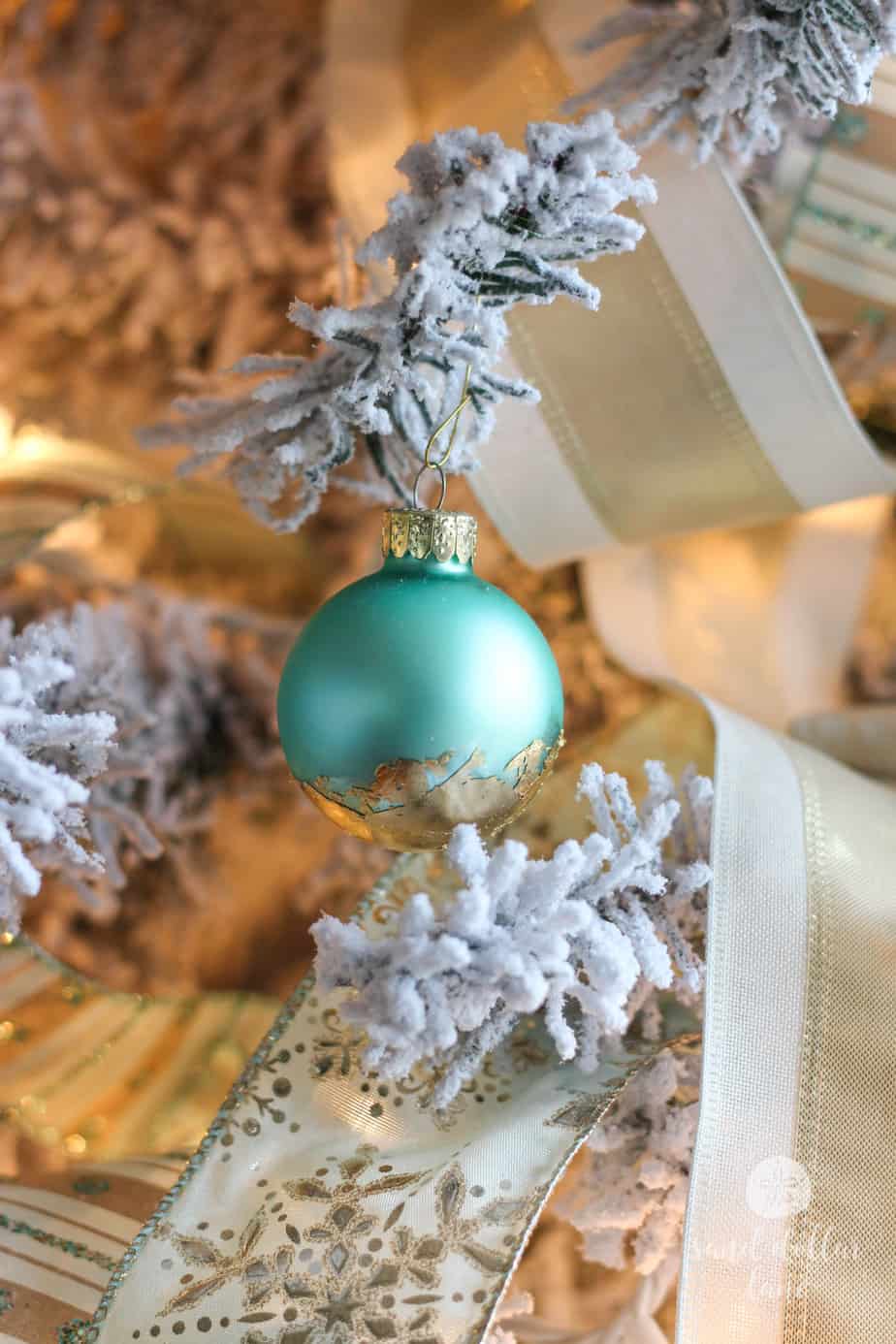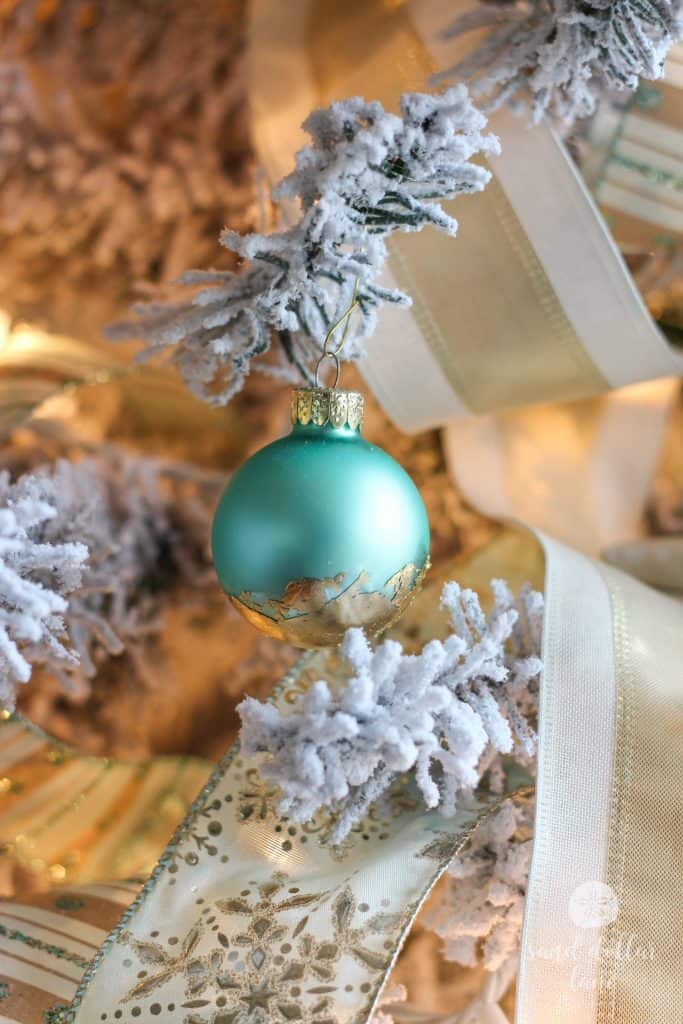 I can't stop making these cute gold leaf ornaments, in so many colors.  We had a stop and shop in our home this weekend and they were very popular.  We're going to add them to our shop!
Speaking of our shop, these cute oyster ornaments are listed here.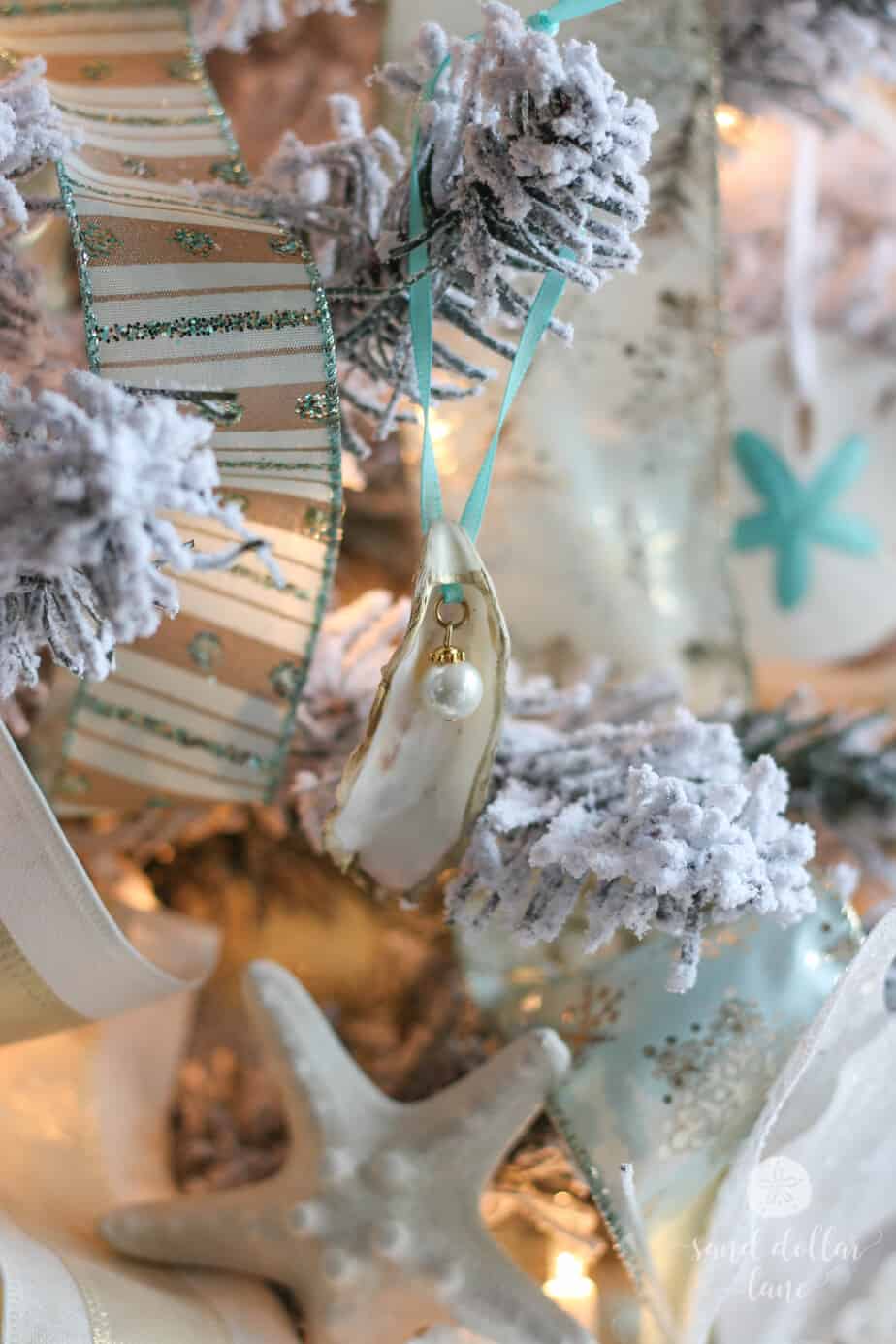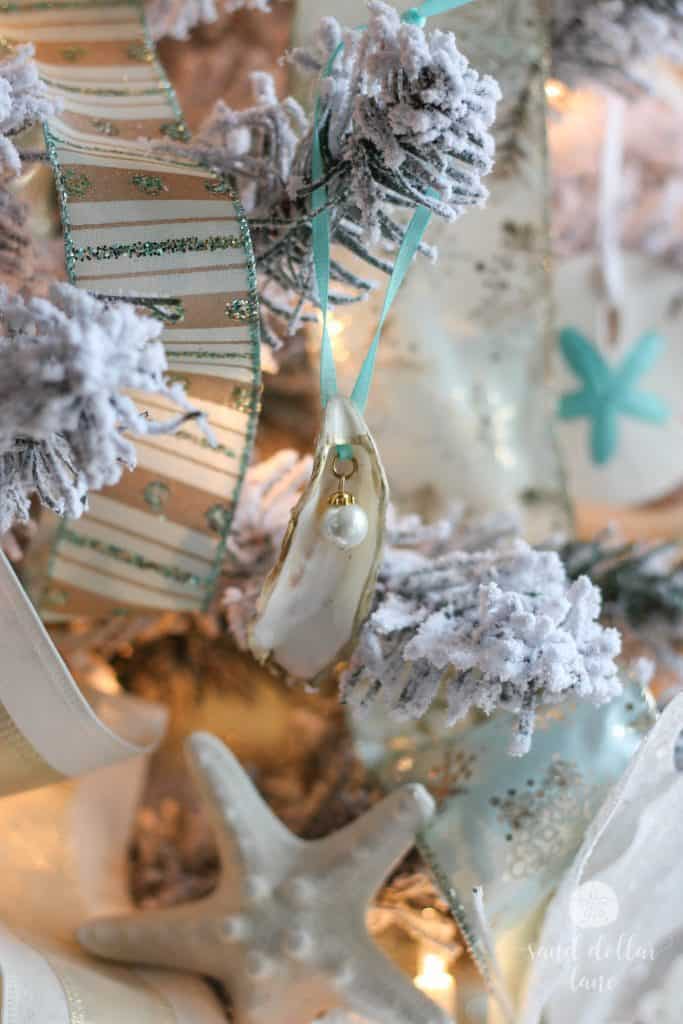 My sweet friend Karla made me this adorable sea turtle.  He will not be packed up with the Christmas decorations!  After the holidays I will hang him in our office/home school room.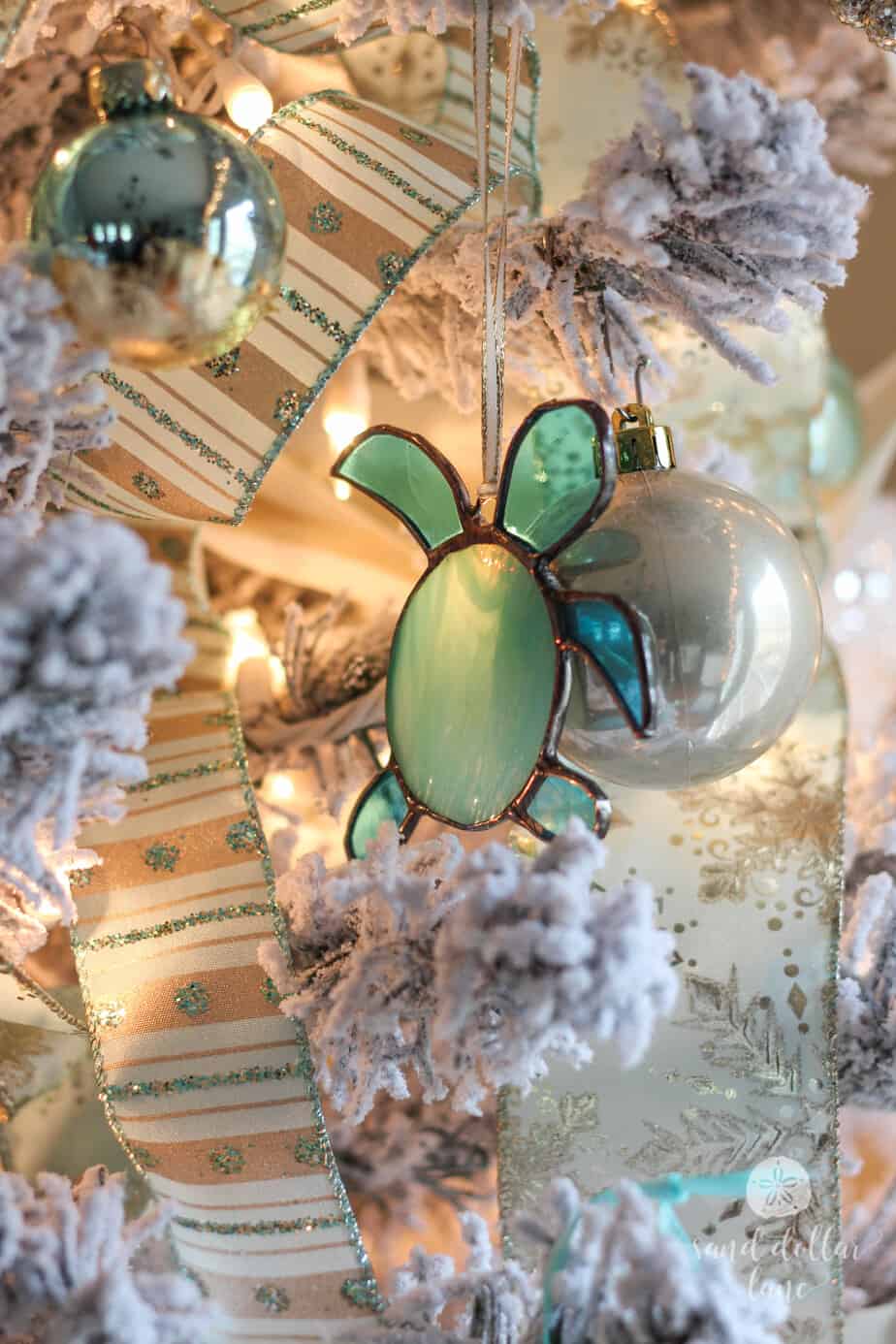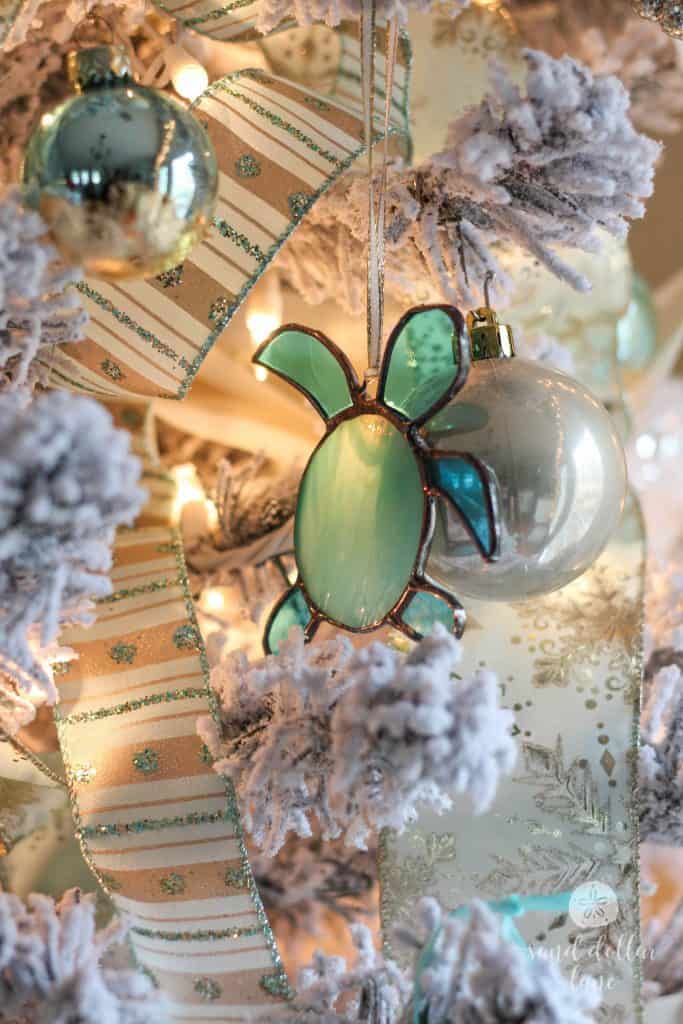 On our buffet, I added lots more coastal Christmas decorations including a sleigh full of aqua and white gold leafed ornaments and some starfish.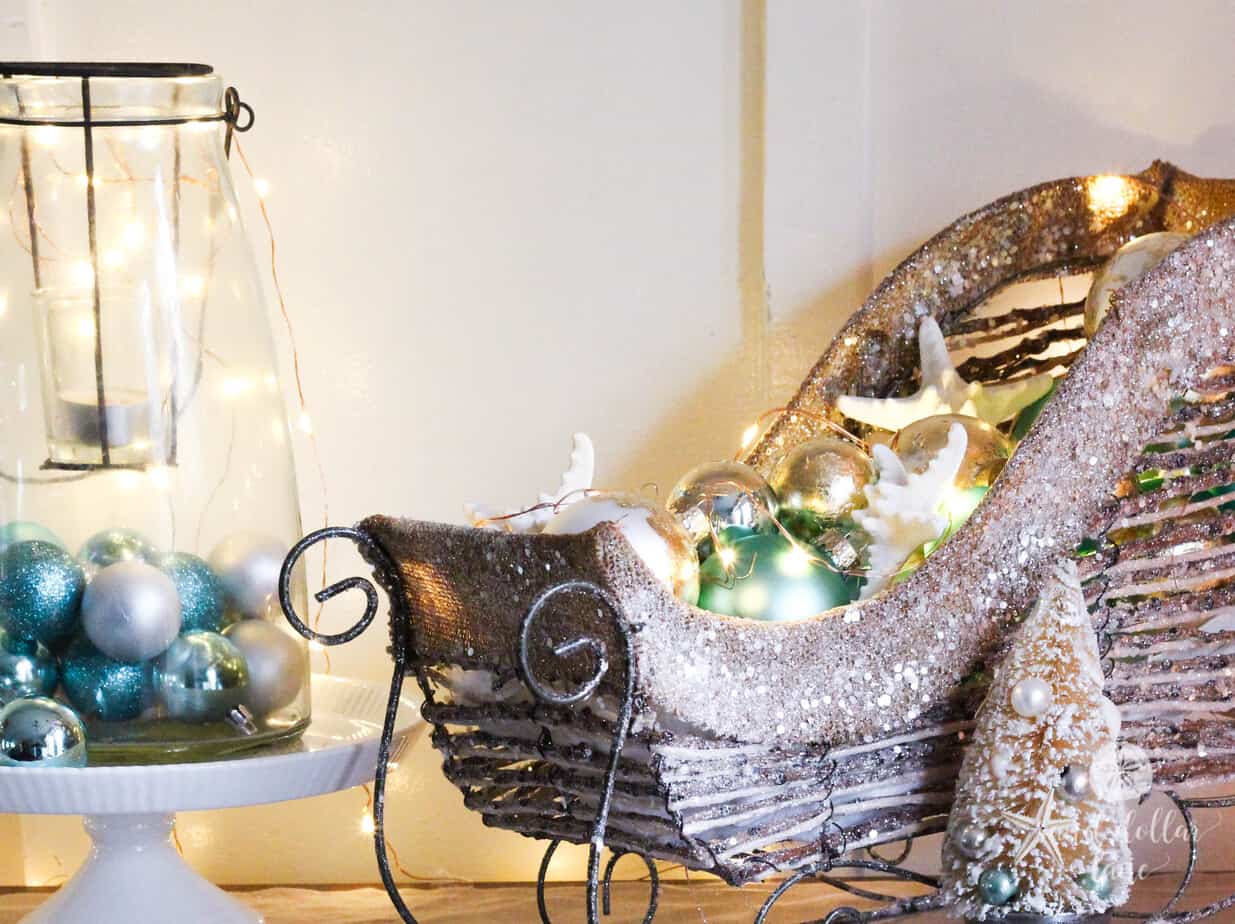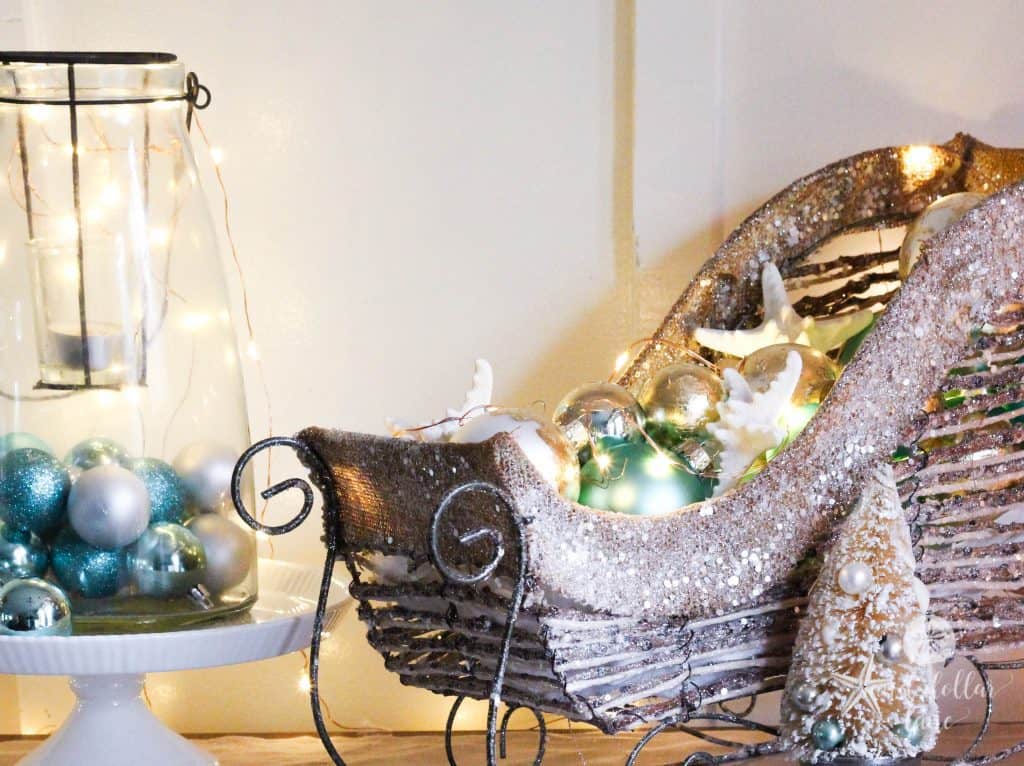 A bunch of mercury glass candle holders and aqua tealight holders filled up our three tiered stand. They look so nice all clustered together!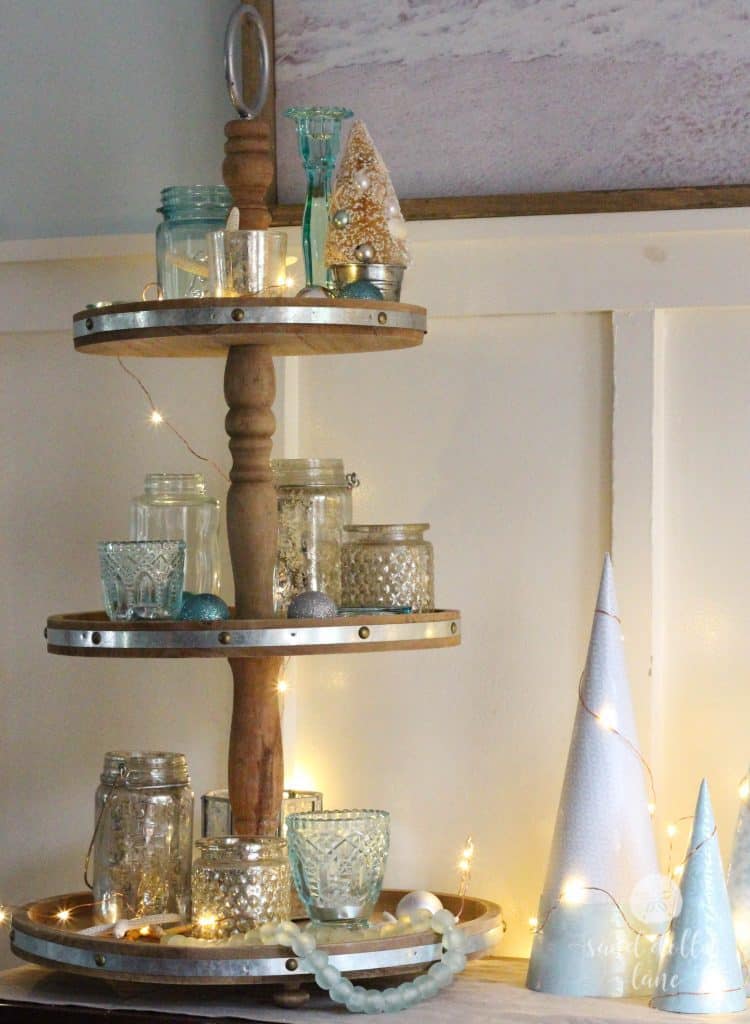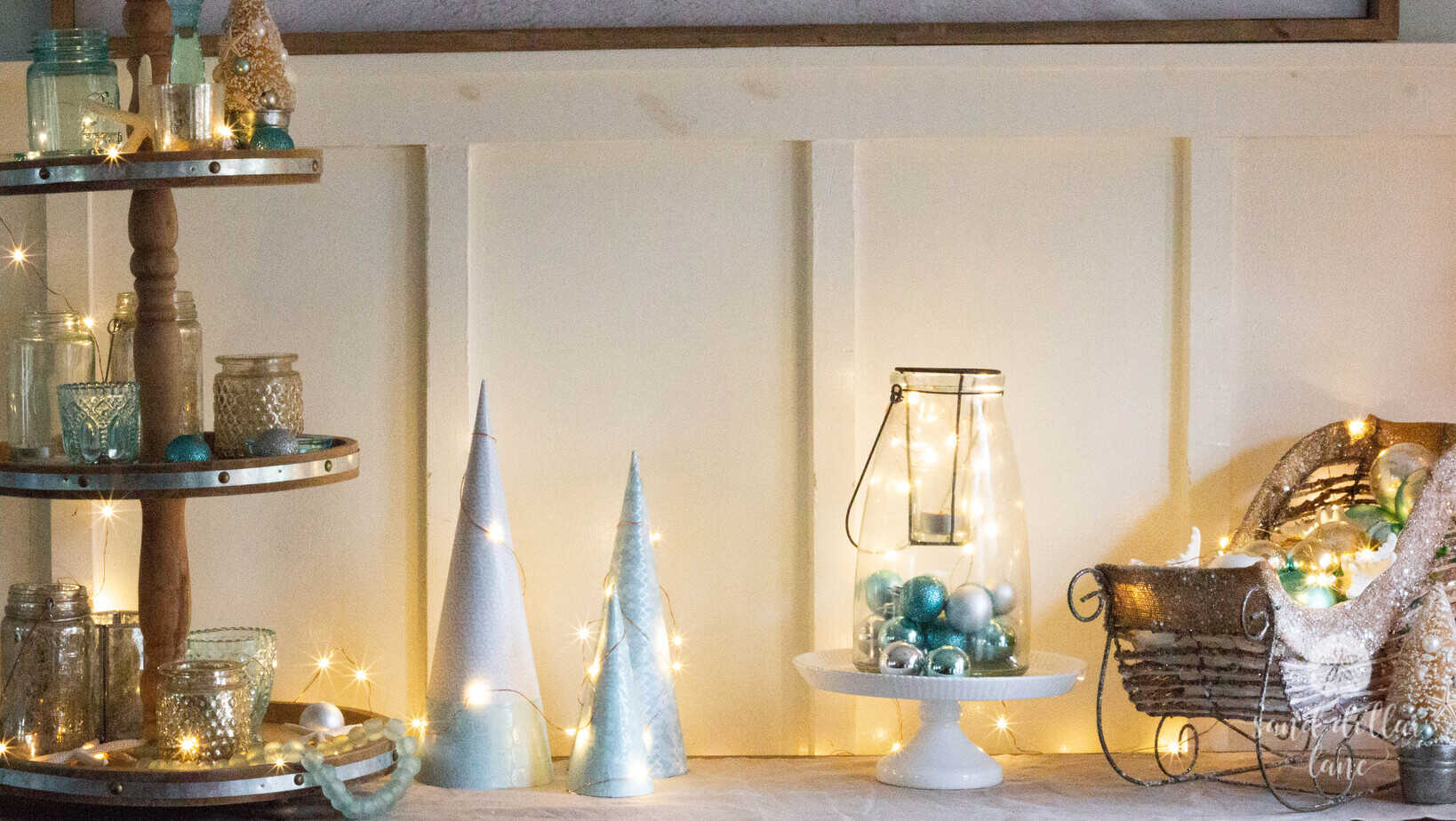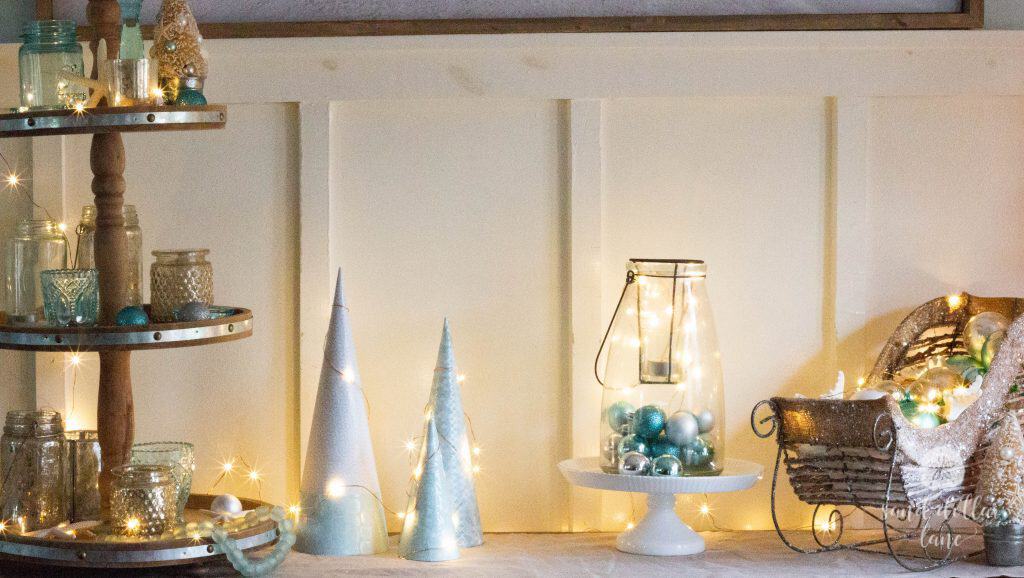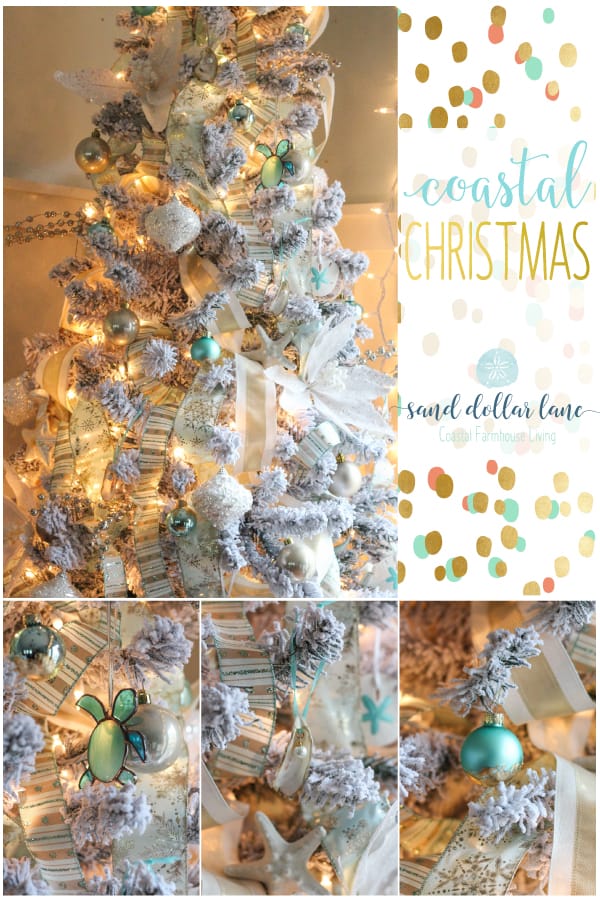 There's lots of Christmas decor inspiration to be had in our fun DIY Christmas group below!