Inspirational Back Porch Ideas
We're in the planning stage (my favorite part!) of our back porch remodel and want to share with you some of the inspirational back porch ideas we have found.
I am excited about finishing the back porch project we started last year with our privacy screen planter and have found so many inspirational back porch ideas! The possibilities are endless!
For your convenience, this post contains affiliate links. See my full disclosure page here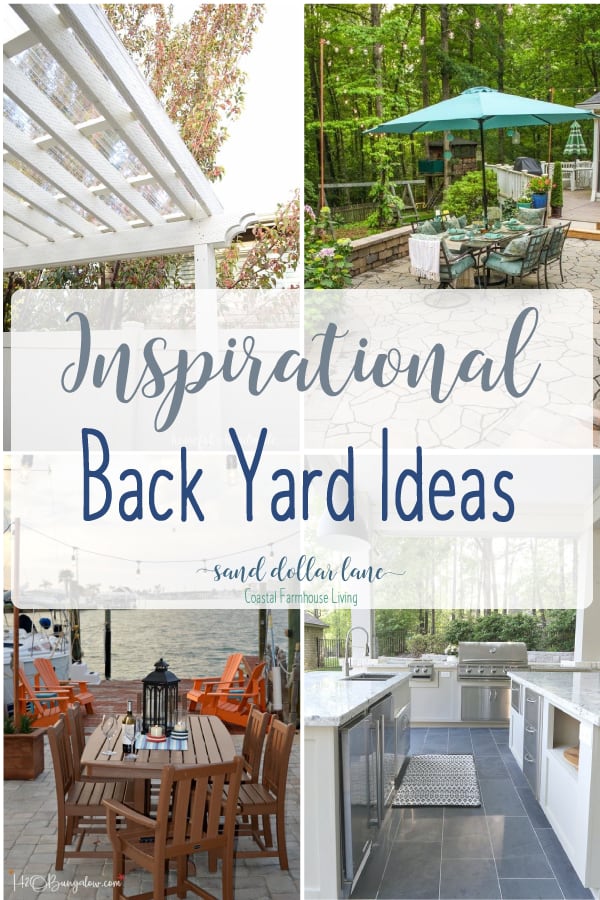 Back Porch Ideas & Inspiration
When we built the privacy screen/planter, we had planned to move on to the next section of our outdoor space but Hurricane Florence ruined those plans for us but we are now ready to press on! The delay just gave me more time to find ideas. My back porch ideas pinterest board is full of inspiration! I have rounded up just a few ideas here. If you see something you love, please click through and pin from the original post.
Here are a few things we are considering for our back porch space.
1. Build a pergola
One option is to build a free standing pergola. If we decide to enlarge the decking area, this is probably what we'll do. We have enough space back there to do it, I'm just not sure how much of that space we want to use. Amy from Atta Girl Says has a gorgeous free standing pergola in her backyard.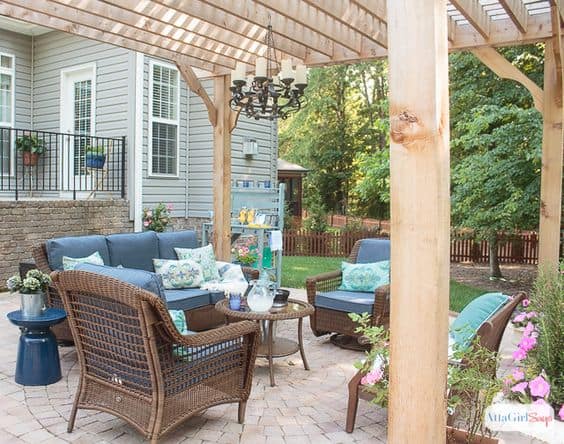 Emily from Table and Hearth has a great post about building a pergola from scratch. She even includes a supply list and cost breakdown.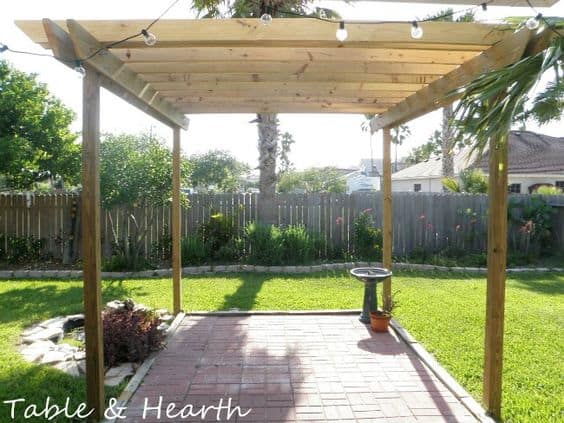 If we decide to leave the decking the size it now is we'll need to attach the pergola to the house. Kati from Houseful of Handmade recently remodeled her entire side yard including a pergola with clear covering (genius!).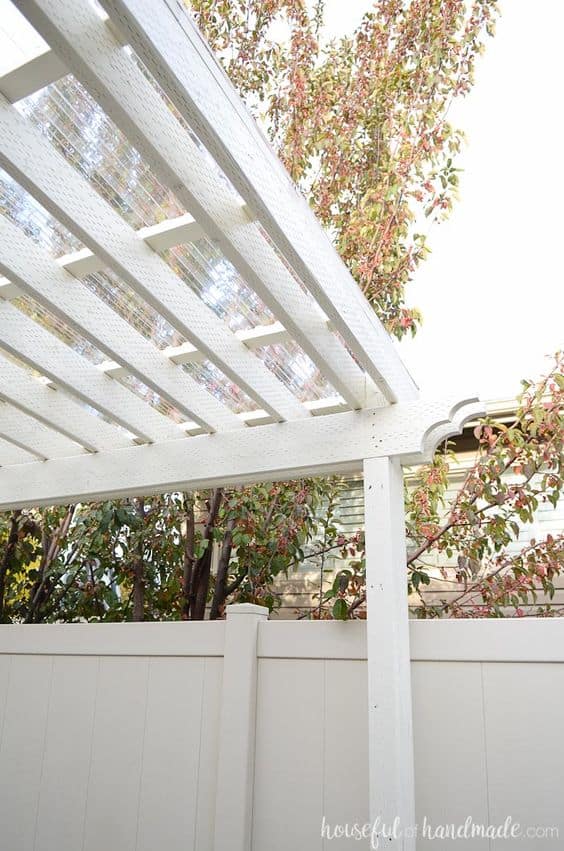 and outdoor kitchen (double genius!)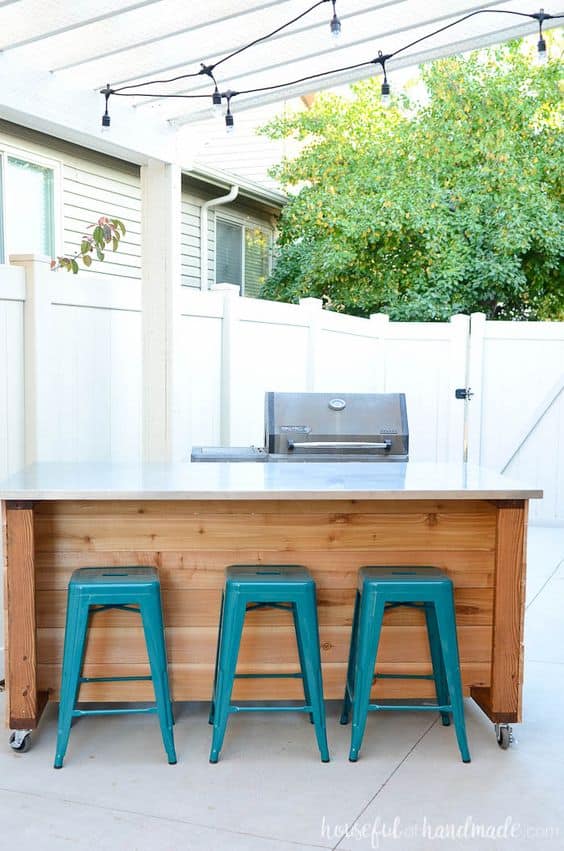 2. Speaking of outdoor kitchens
An outdoor kitchen of some sort is on our list for our back porch for sure! I am envisioning a built in grill and island like Aniko's (Place of my Taste) new outdoor area. How gorgeous is this space?! Click over to her blog to see the before pic! Amazing!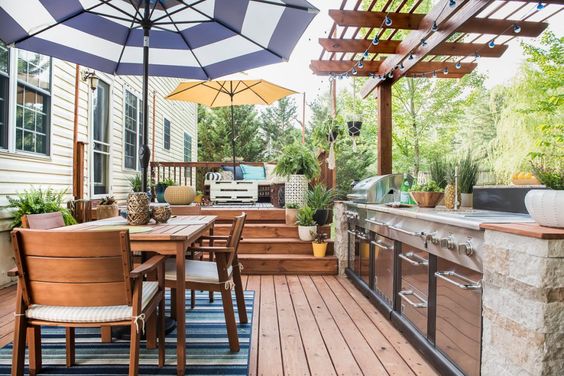 Cyndy from The Creativity Exchange also has an unbelievable outdoor space. I think her gorgeous pool-house is larger than my house-house! Check out her post for more back porch ideas.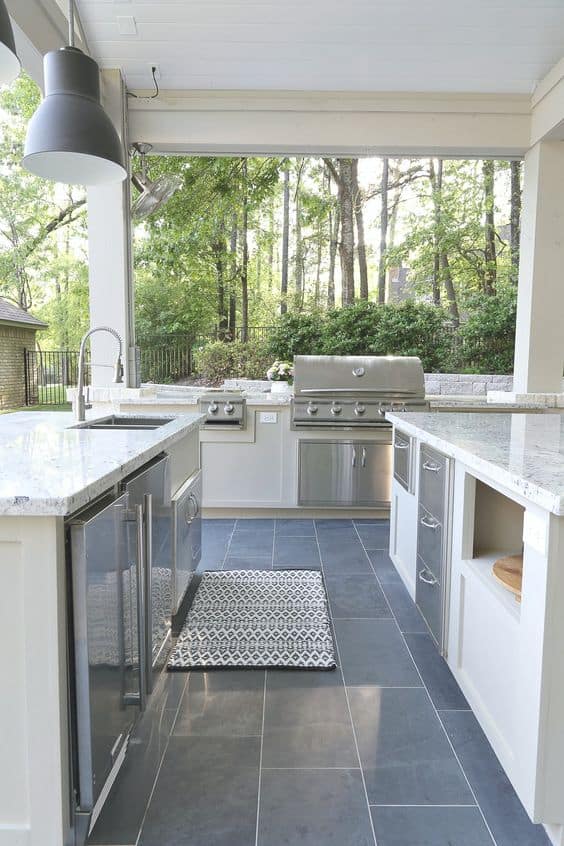 3. Outdoor Dining Area
We're definitely going to need a dining area. Not sure if it will go under the pergola or if we will create a separate area for the table like Brittany (Pretty Handy Girl) did here. I love the colors she used for this pretty tablescape!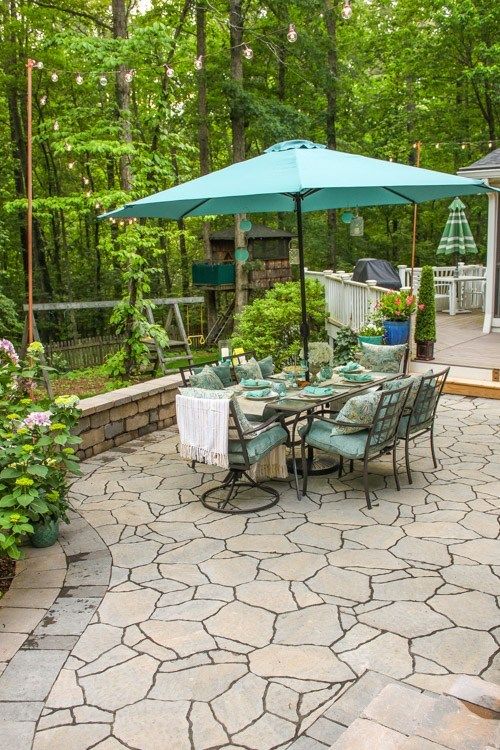 Kim at Sand & Sisal did a great job refreshing her back deck. I love the separate dining area and of course, the rockers. You really can't have too many rocking chairs!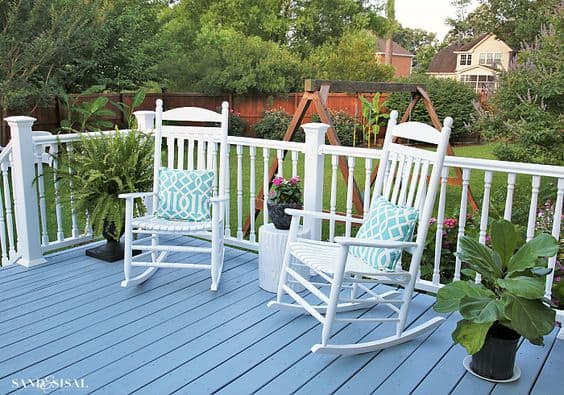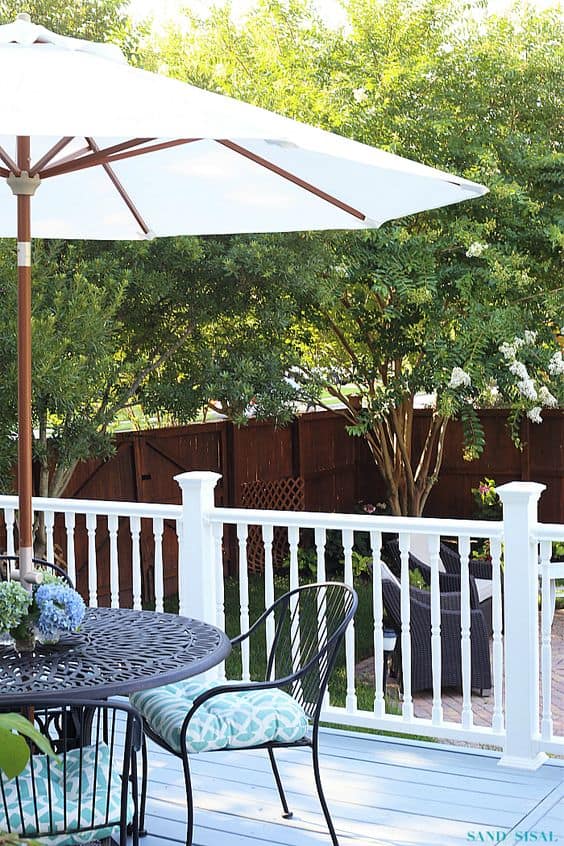 4. Outdoor Lighting
We plan on spending a lot of time in our new outdoor space, especially in the evening so we're going to need some lighting out there! The privacy screen has cute string lights but we're going to need more lighting for the entire space.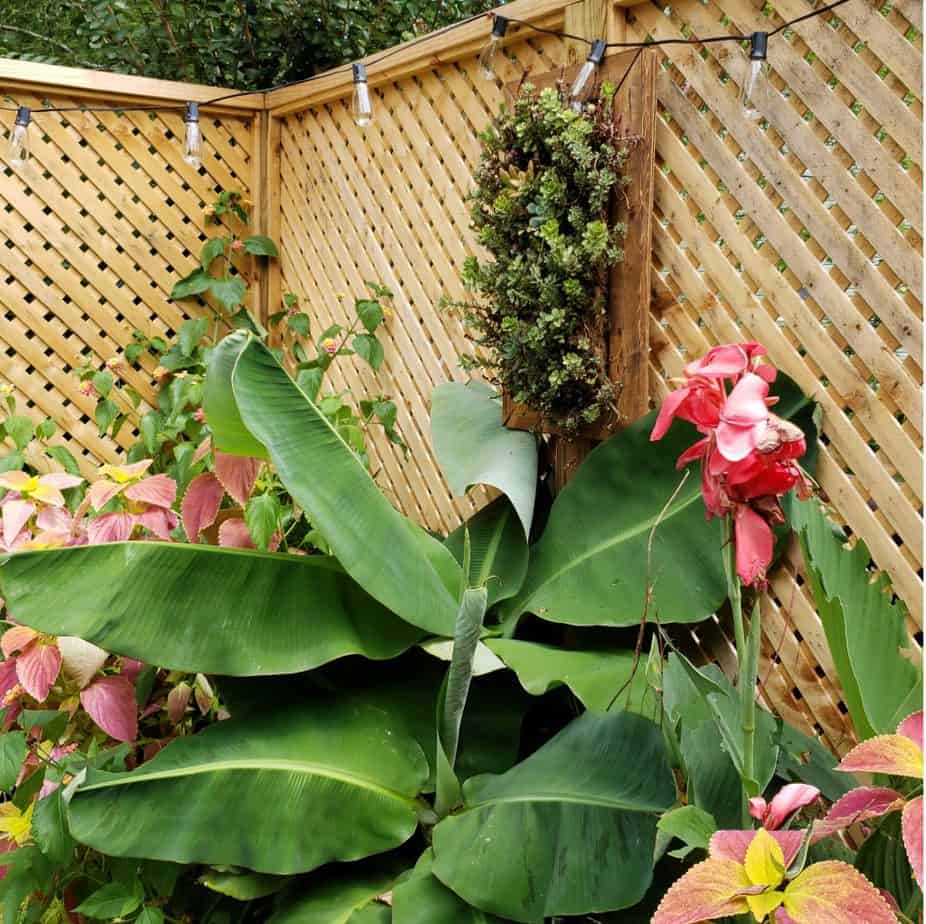 I like the posts that Wendy from H2O Bungalow made to hang string lights from. And how about that view? I could spend some time in her pretty outdoor space!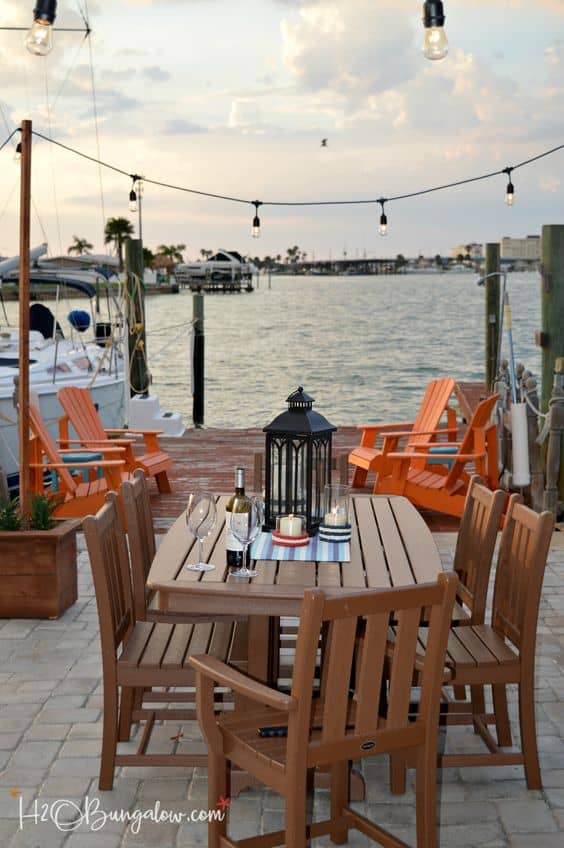 I'll be back next week with more back porch ideas. Are you inspired to take on a back yard project? I can't wait to show you how ours turns out!