How to Create a Simple Table Centerpiece
It's easy and fun to create a beautiful simple centerpiece for your table with just four every-day items.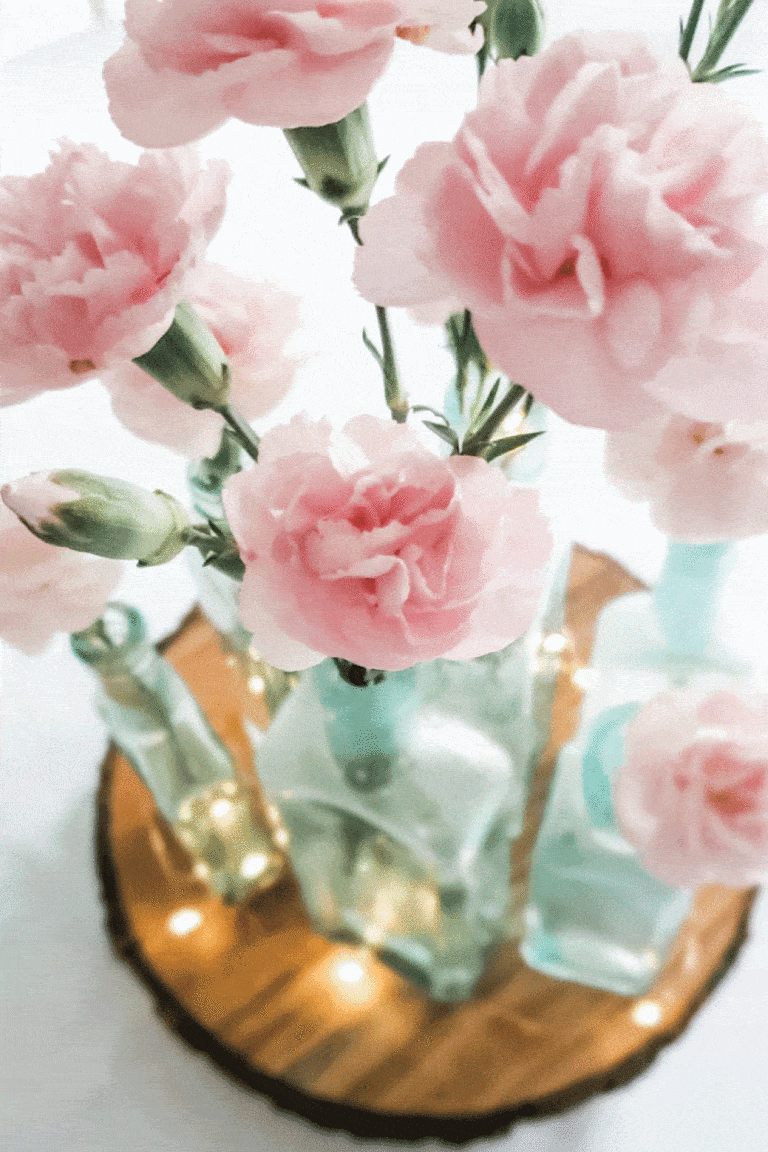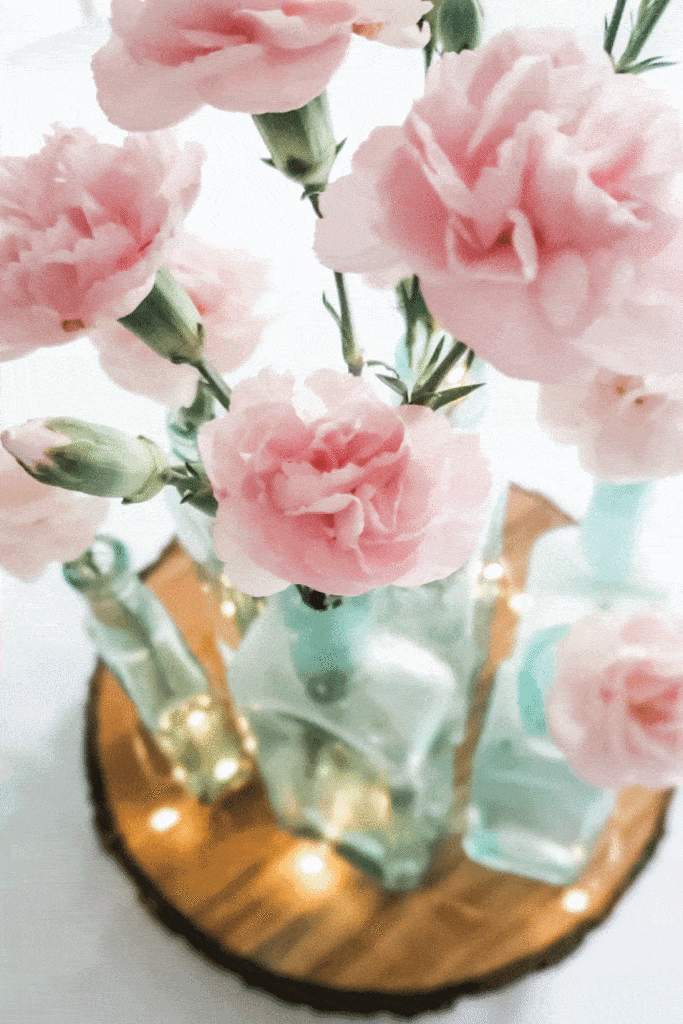 I love a simple centerpiece and I am so excited to be in a fun Valentine's Day hop with a great group of bloggers. If you are visiting from Glammys House, welcome!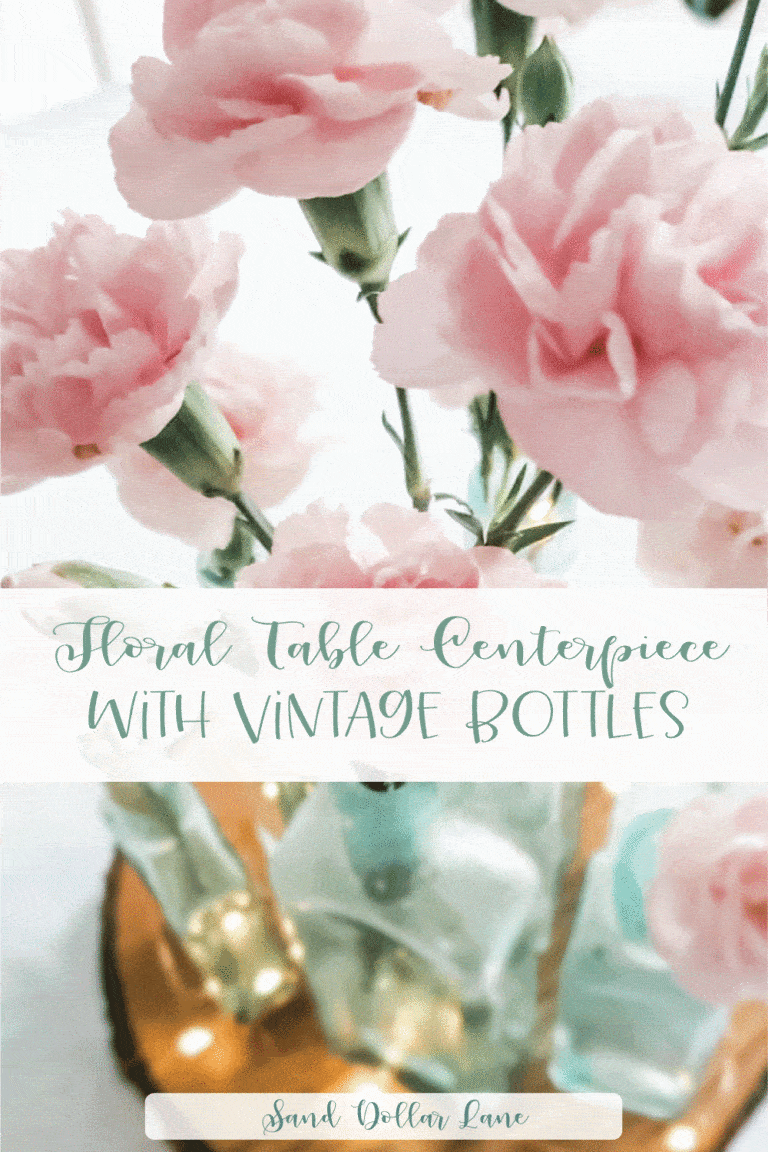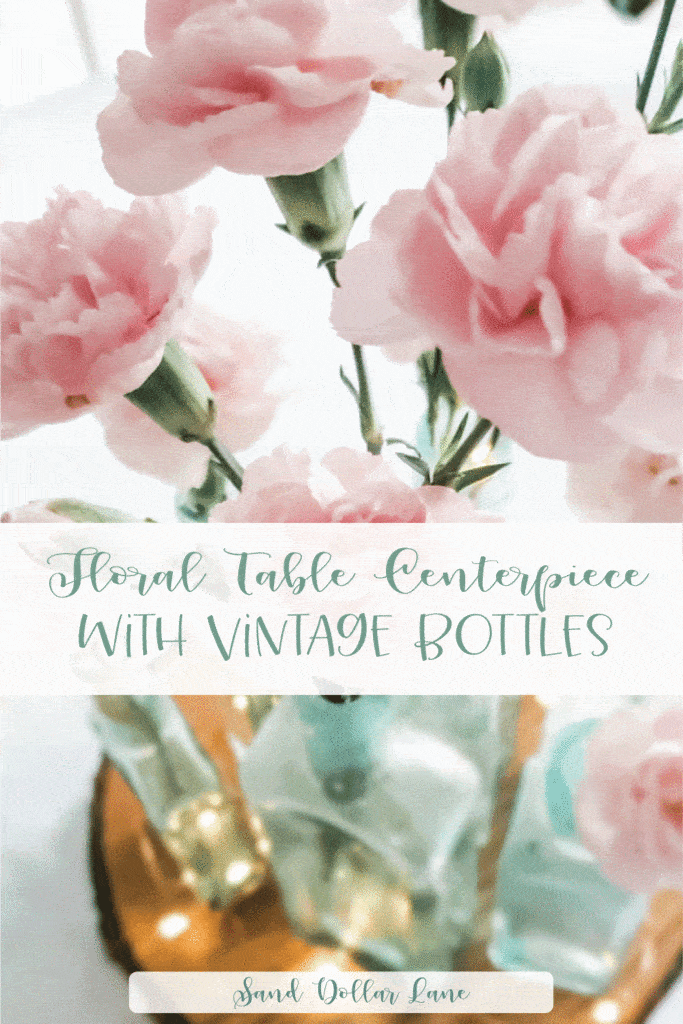 What you'll need to create a simple floral centerpiece for a table
base such as a tray or basket
vessel of some sort (I used vintage medicine bottles)
flowers
twinkle lights (optional but fun!)
Types of Bases for Centerpieces
The first thing you'll need is a tray or shallow basket to keep your vases or vessels corraled. For a round table like mine, I prefer a round tray. If you have a long rectangular table, you may want to choose a long base as a small round one may get visually lost.
Centerpiece bases can be a cake stand, tray, cutting board, shallow basket, or even a placemat. Here are a few ideas-
For your convenience, this post contains affiliate links (which means if you make a purchase after clicking a link I will earn a small commission but it won't cost you a penny more). See my full disclosure page here

---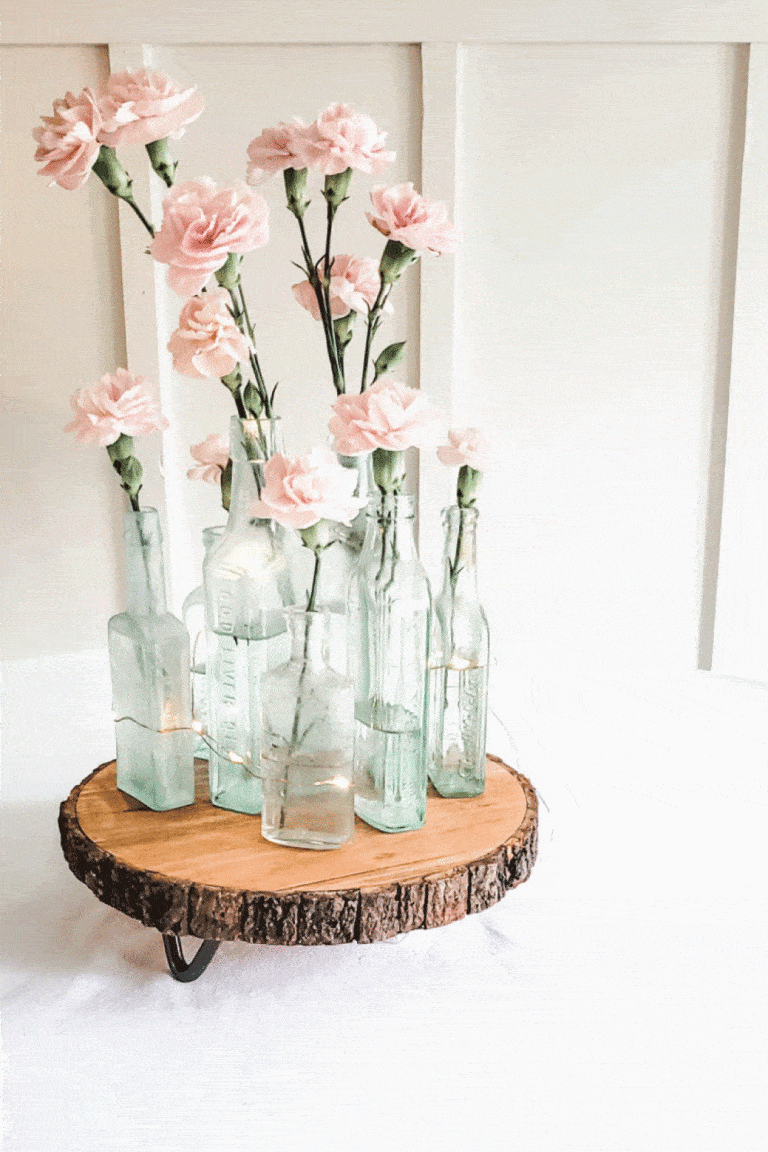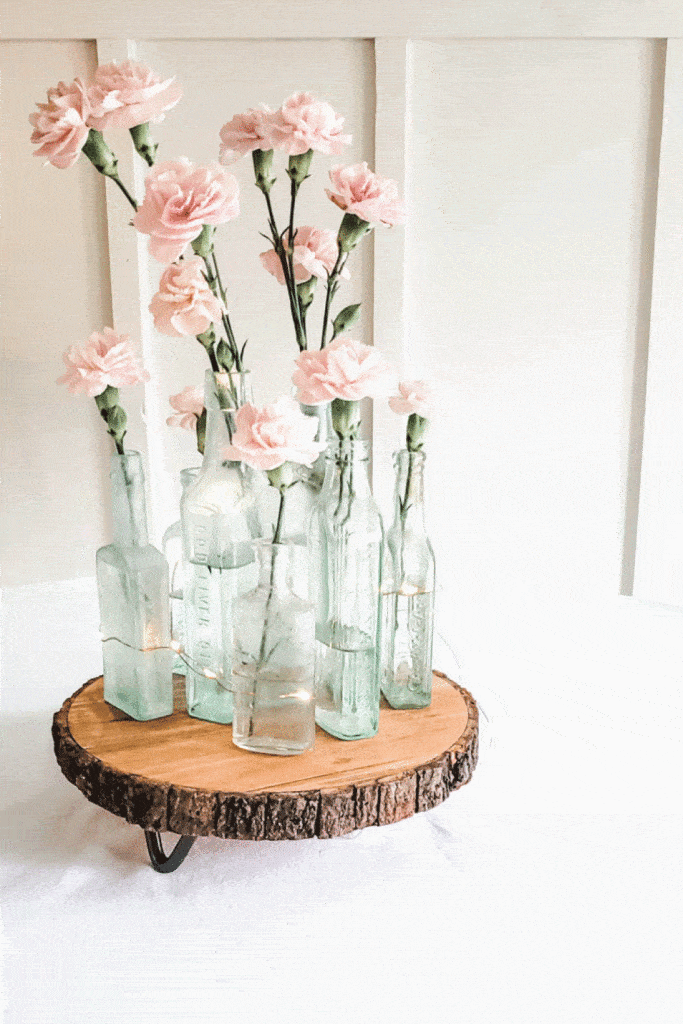 I found my wood slice cake stand at Home Goods but you can find a similar one here
You can see how I used a white cake stand for a centerpiece here
Best Flowers for Simple Centerpieces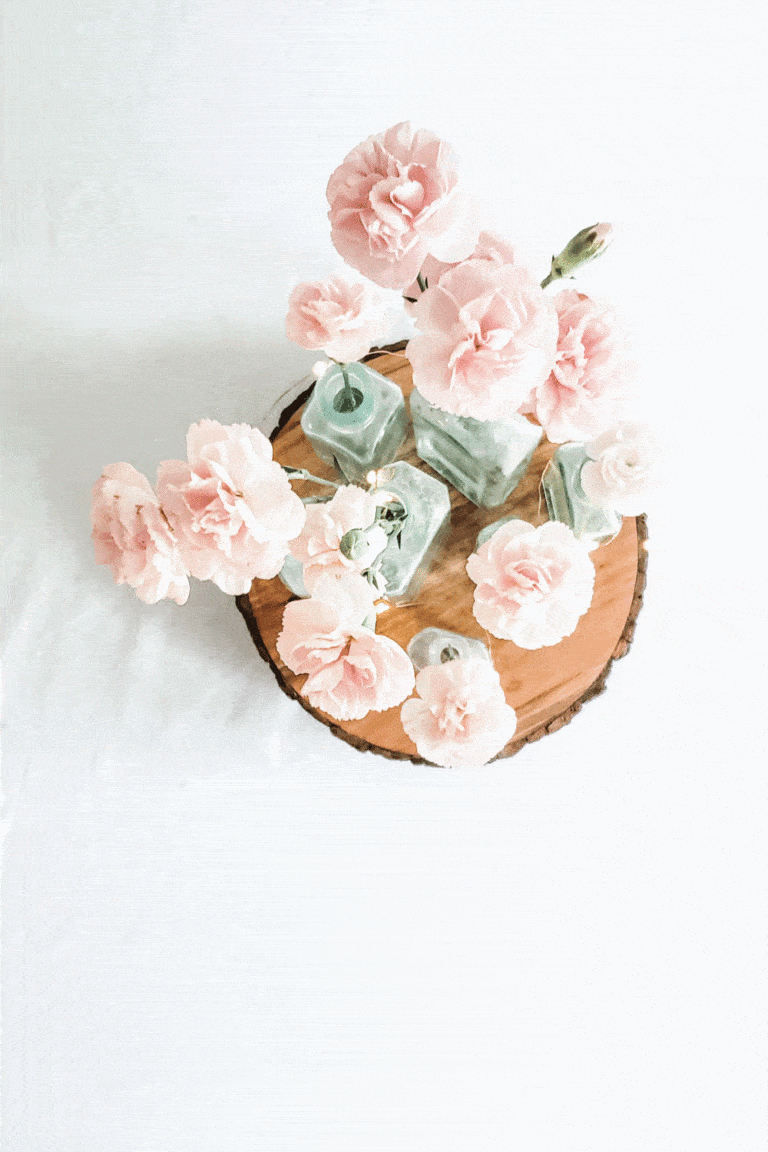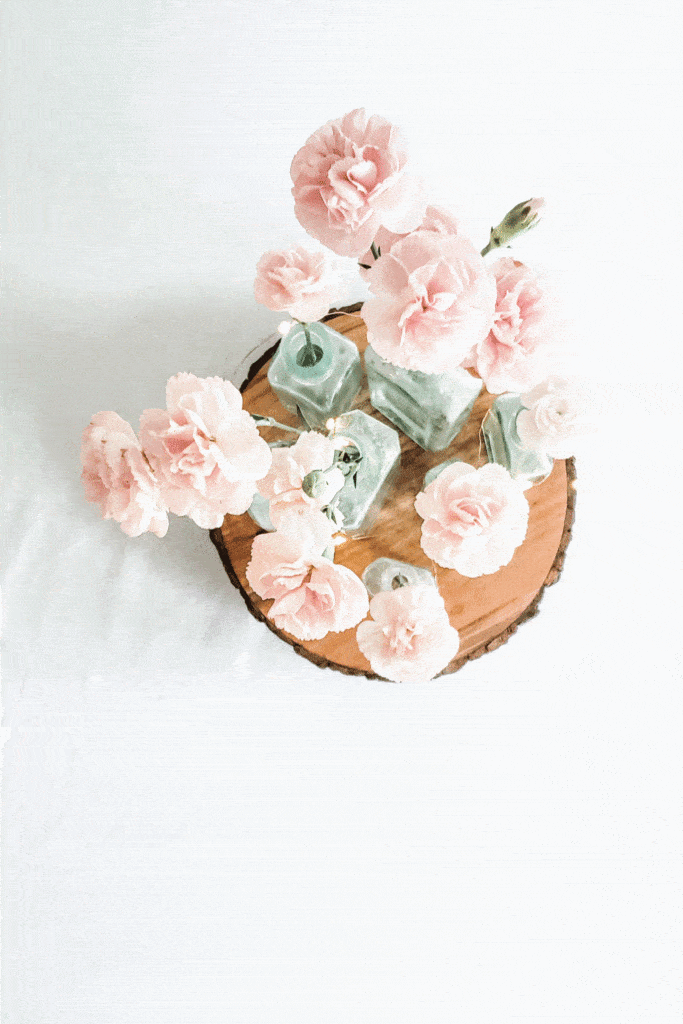 You know that I love all flowers so I am not about to tell you what kind of flower to use on your table centerpiece. But, I will make a couple of suggestions!
For a simple centerpiece, you'll need simple flowers. I like all the flowers to be the same color and size. Since I used small bottles I chose small carnations. Carnations are not only pretty but they are inexpensive and will last a long time in a vase!
Other flowers that will work well in a simple centerpiece are
single roses
baby's breath
daffodils
If given the option I will always choose what's growing in season now. If you don't have flowers in your yard see if you can find a local grower.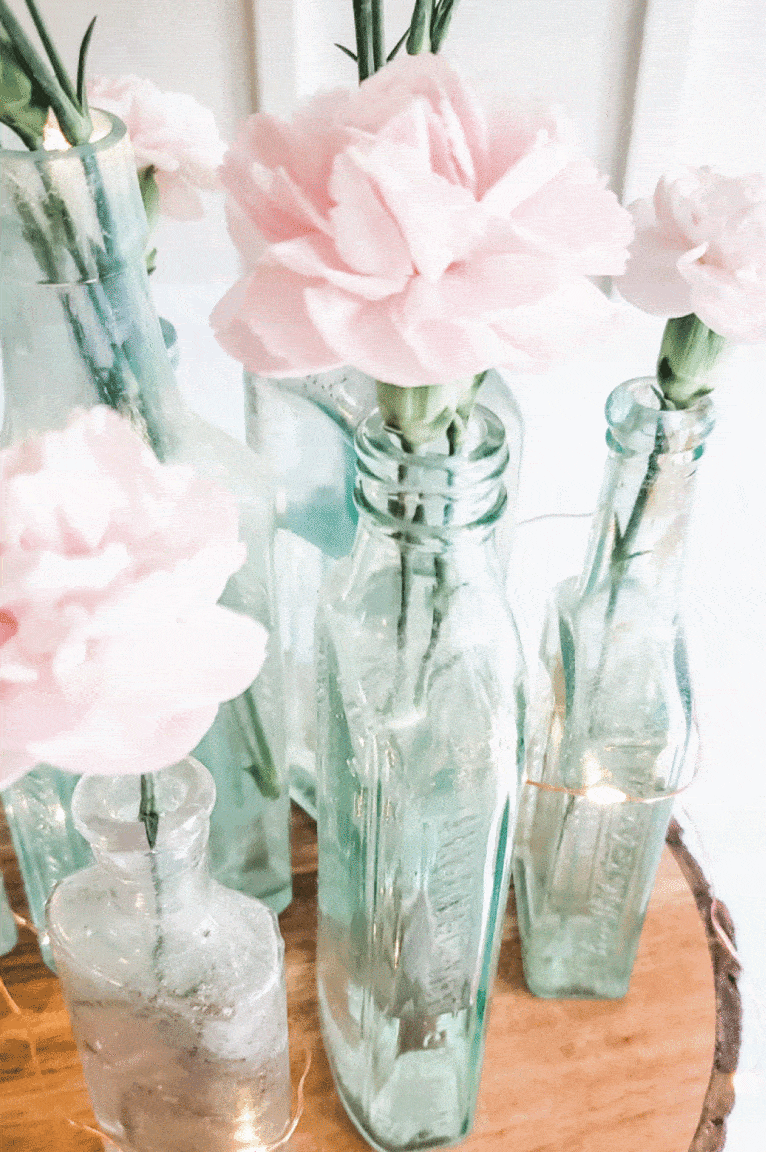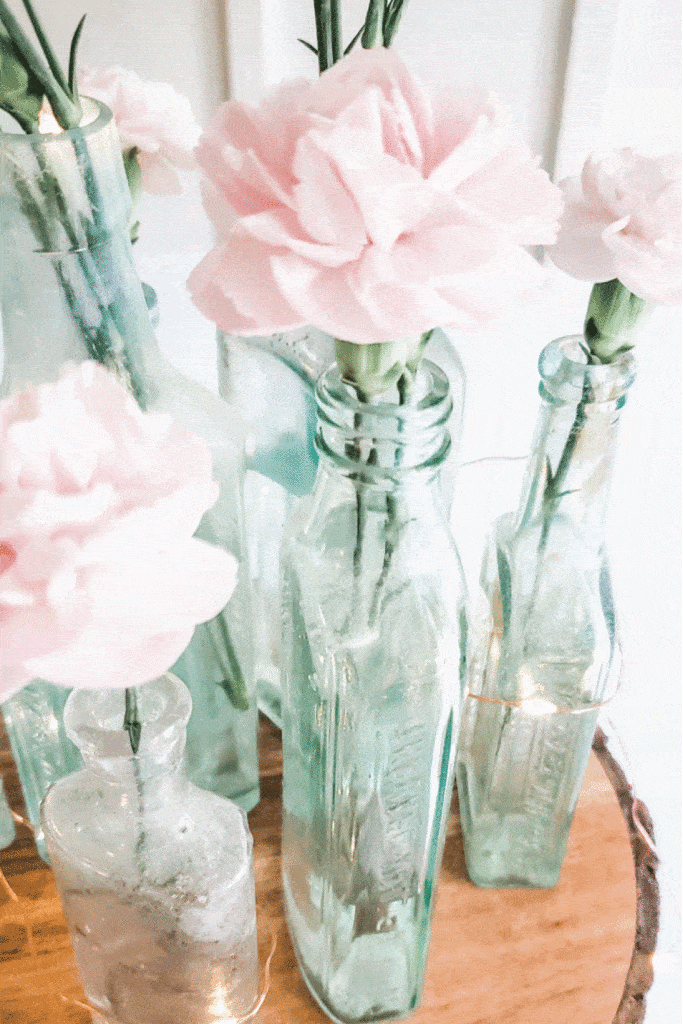 What should you put your flowers in?
You can get really creative with this step.
Similar to the flowers, you'll want something not too flashy here. If you're making a small centerpiece for your table you'll want a group of smaller vessels. If you have a little more room you could use three or five larger vessels.
I used some of my vintage medicine bottle collection, mostly because I love pink and aqua together! You may have seen this collection on display here, here, and here. I love moving it around the house.
Other things you could use are
demijohns
creamers
bud vases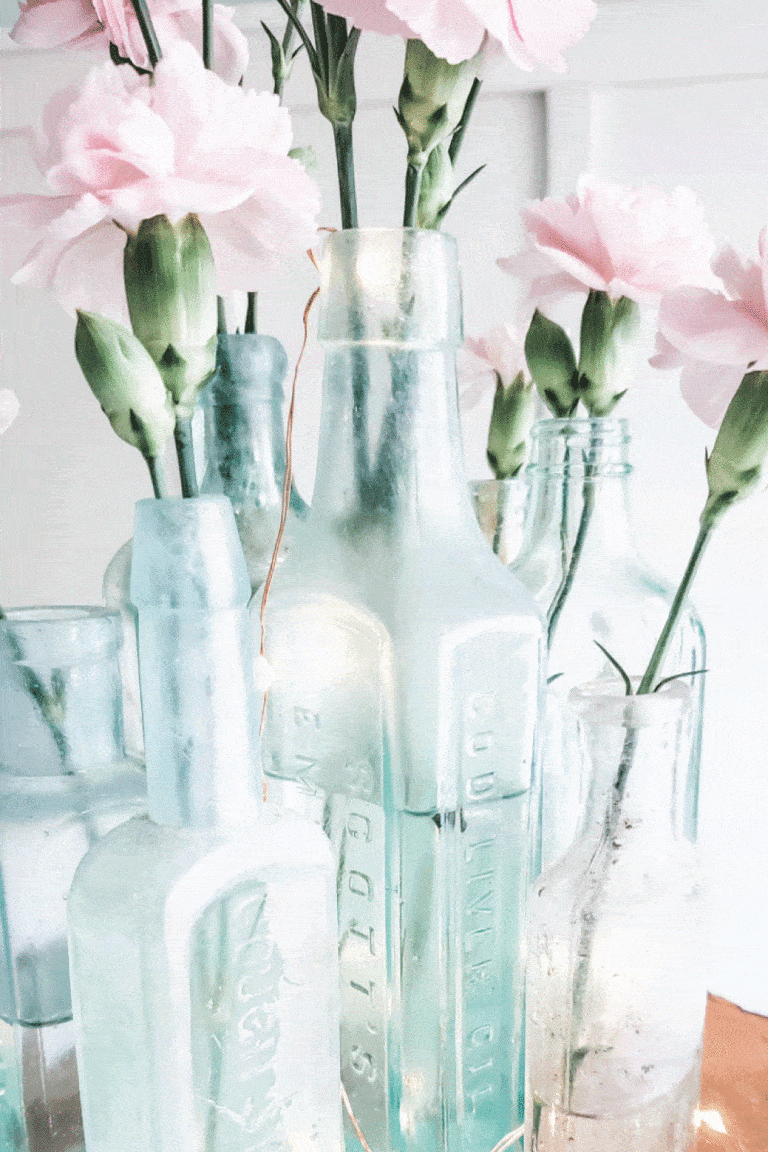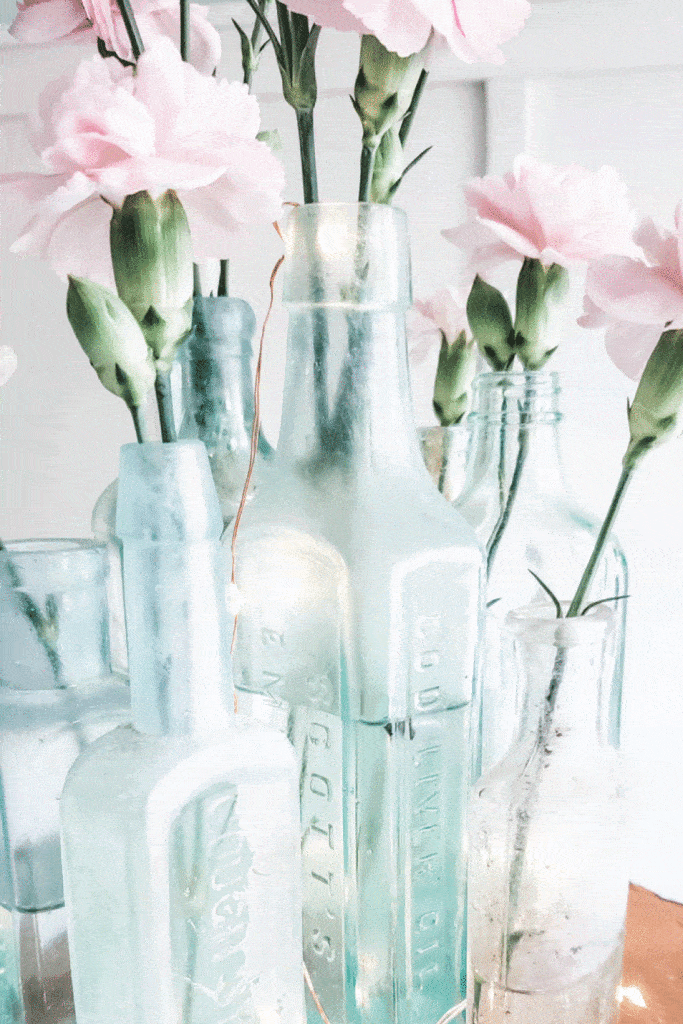 How to display a collection
Choose several different sizes. Place the taller ones in the center and the smaller ones around the edges. This would work for a larger rectangular centerpiece as well. You want to make sure that the smaller ones go all around so it's not a one-sided arrangement.

After I had the flowers arranged I added some battery operated fairy lights for a little twinkle. I simply tucked the battery pack under the cake stand so you can't see it.
If you create a centerpiece like this please tag me on social media, I would love to see it! Be sure to visit Leslie at River Studio Design for more great Valentine's Day inspiration!