Sea Glass Inspired Coastal Bathroom Remodel
I am so excited to share with you our Sea Glass Inspired Coastal Bathroom Remodel!
You probably know that we live near the beach and our home has an unmistakable beachy cottage feel to it.
We love how comfortable and cozy it is and we wanted this bathroom to have that same relaxed feeling as our master bathroom.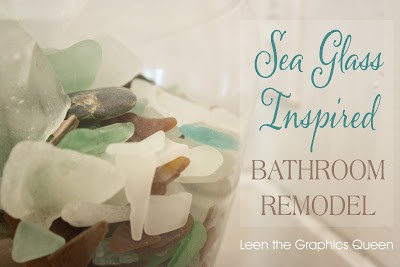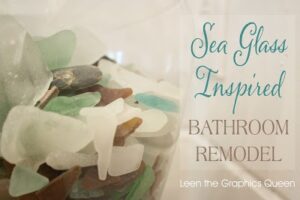 When we bought this house seven years ago it didn't have a cottage feel to it. It had a built-twenty-years-ago-and-completely-neglected-since feel to it.
We were on a tight budget for this room, especially considering all that needed to be done.
Like the floors and the tongue and groove planked walls (our big splurge!)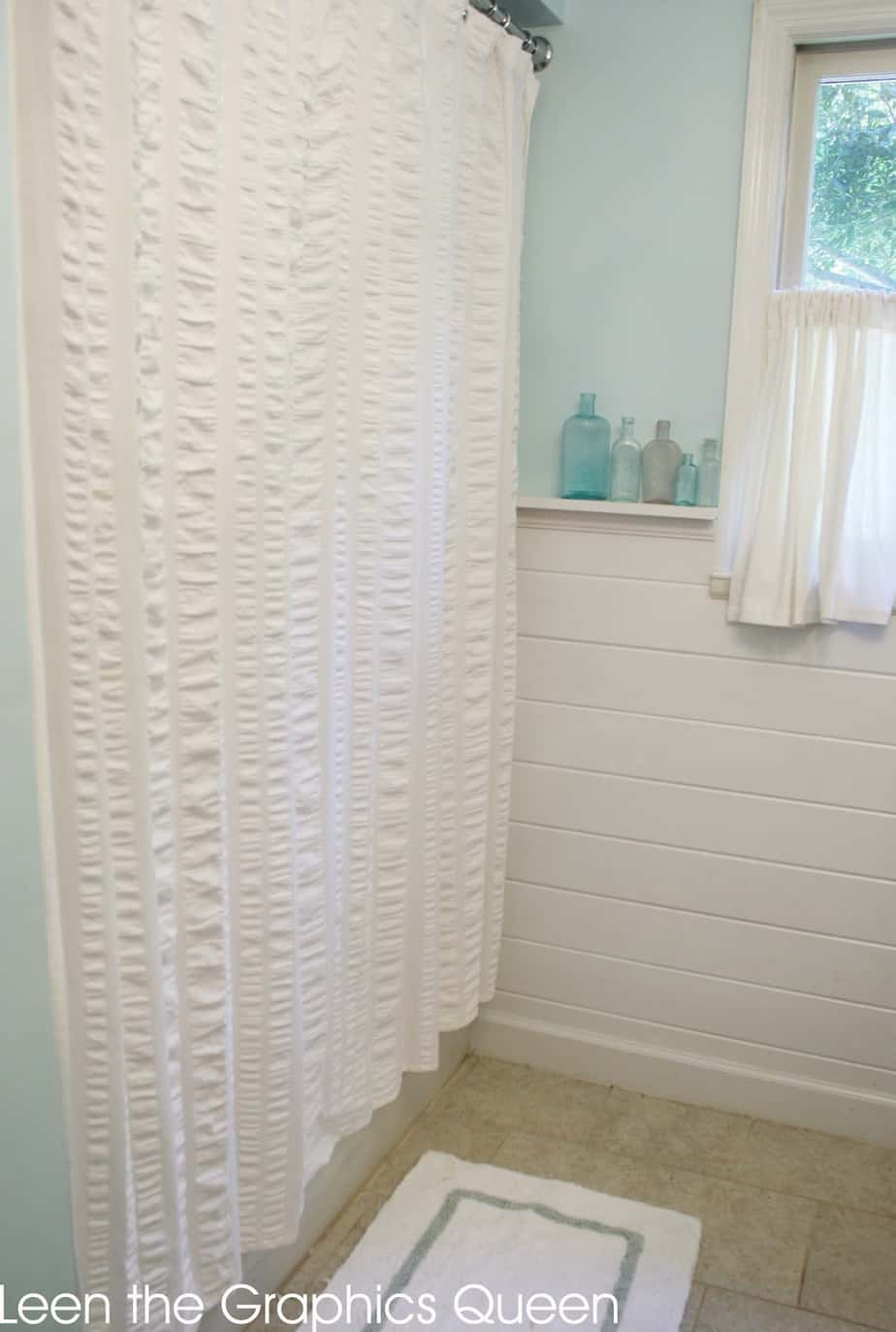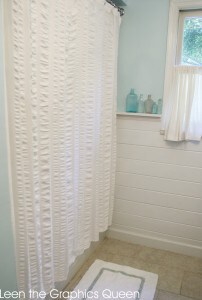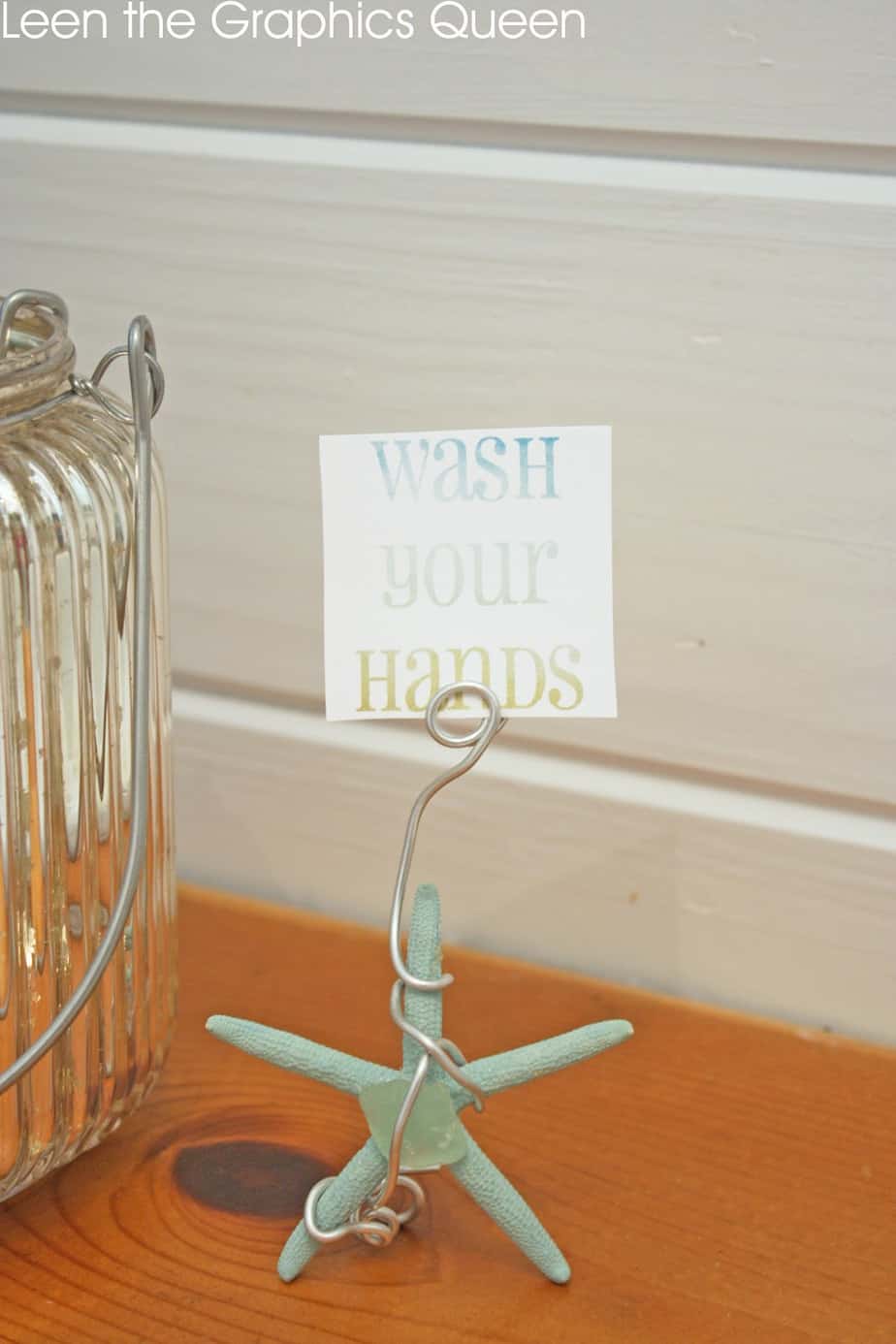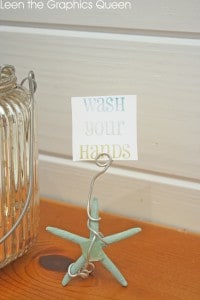 and the entire laundry area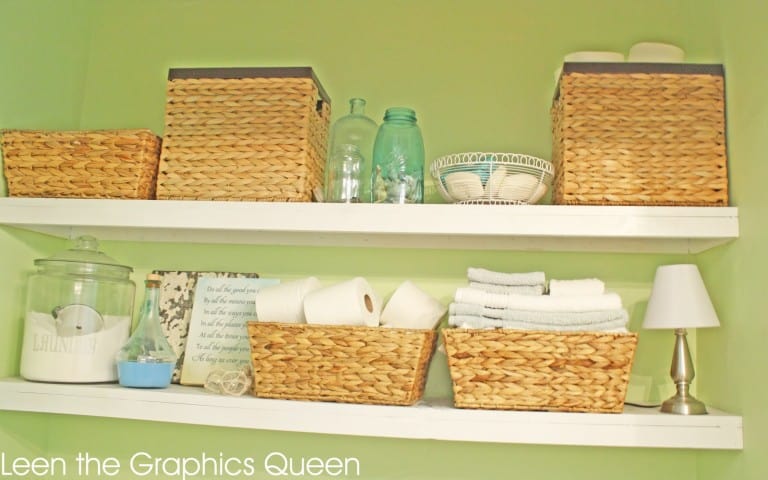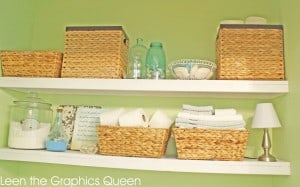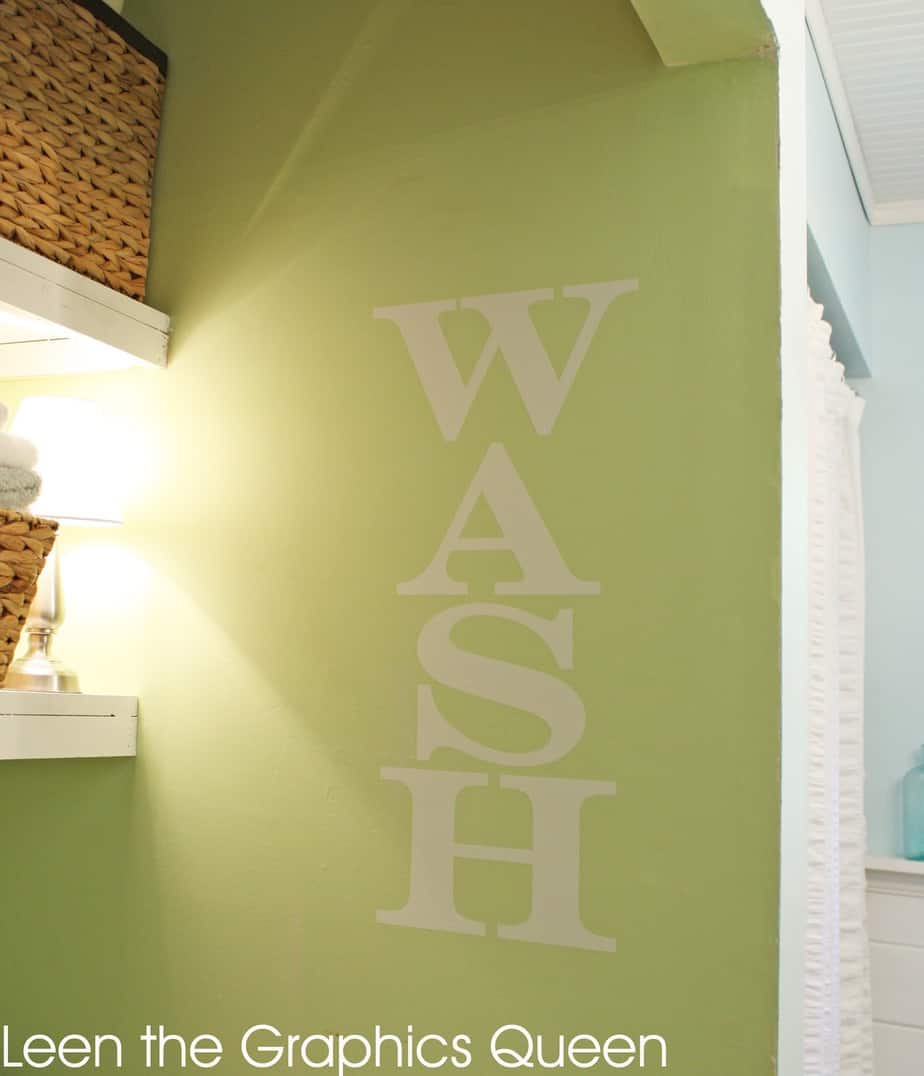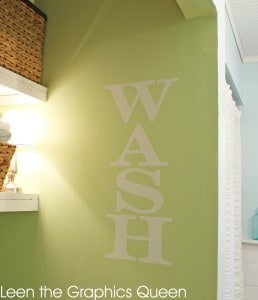 We did save a lot by using our old farmhouse kitchen table for the vanity. James cut almost half of it off to make it fit width wise but it was the perfect length.
We sanded the entire thing (several times because we couldn't get the stain color quite right!), painted the legs and added the sink and cute knobs to the front.
I love that we re-purposed something we already owned and that had a sentimental value to it (it was one of our first purchases when we moved to NC).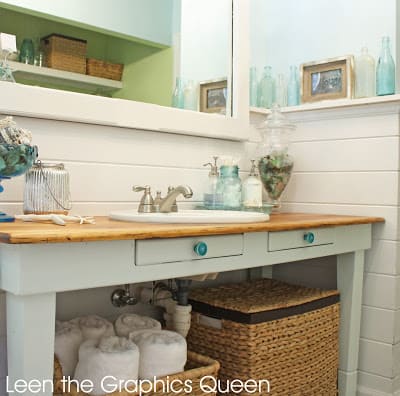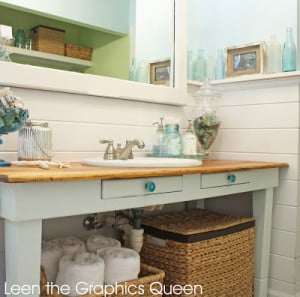 I really love the shelf that goes around the room for all my old medicine bottles. They were scattered around the house, now they are all together.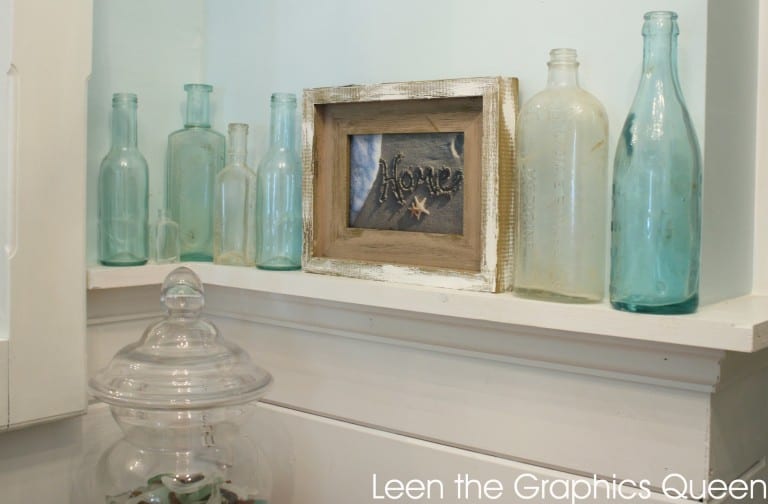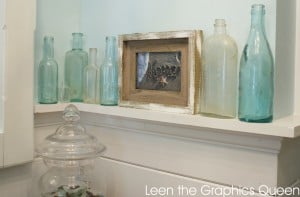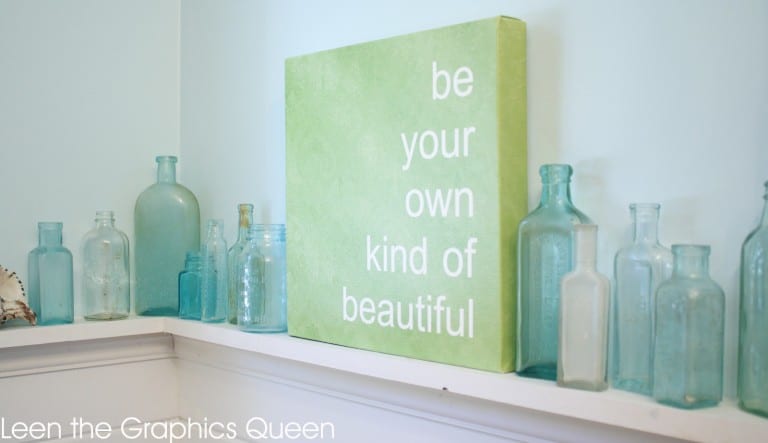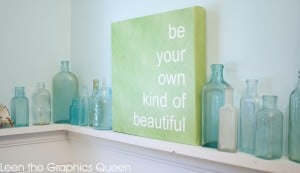 Fun accents like these glass floats are great inexpensive ways to add a coastal touch to your decor.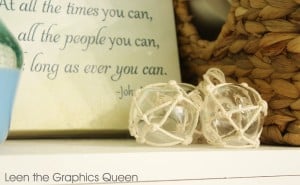 I el-oh-vee-ee this room. I will admit to you now that I sometimes go in there and just look around 🙂