Coastal Style Fall Front Porch

Welcome to our Coastal Style Fall Front Porch!
I have been planning the decorations for our coastal style Fall front porch for months!
Even though Fall decorations were in all the stores and all my favorite blogs were showing off their pretty Fall decorations I just couldn't get myself to decorate for Fall when it was 95 degrees out!
  I had all my decorations ready, made this cute gather sign and had lots of plans to use aqua, white, copper and a bit of olive green. 
It's finally cool enough out to decorate for Fall and our course our Fall decorations have a coastal style about them.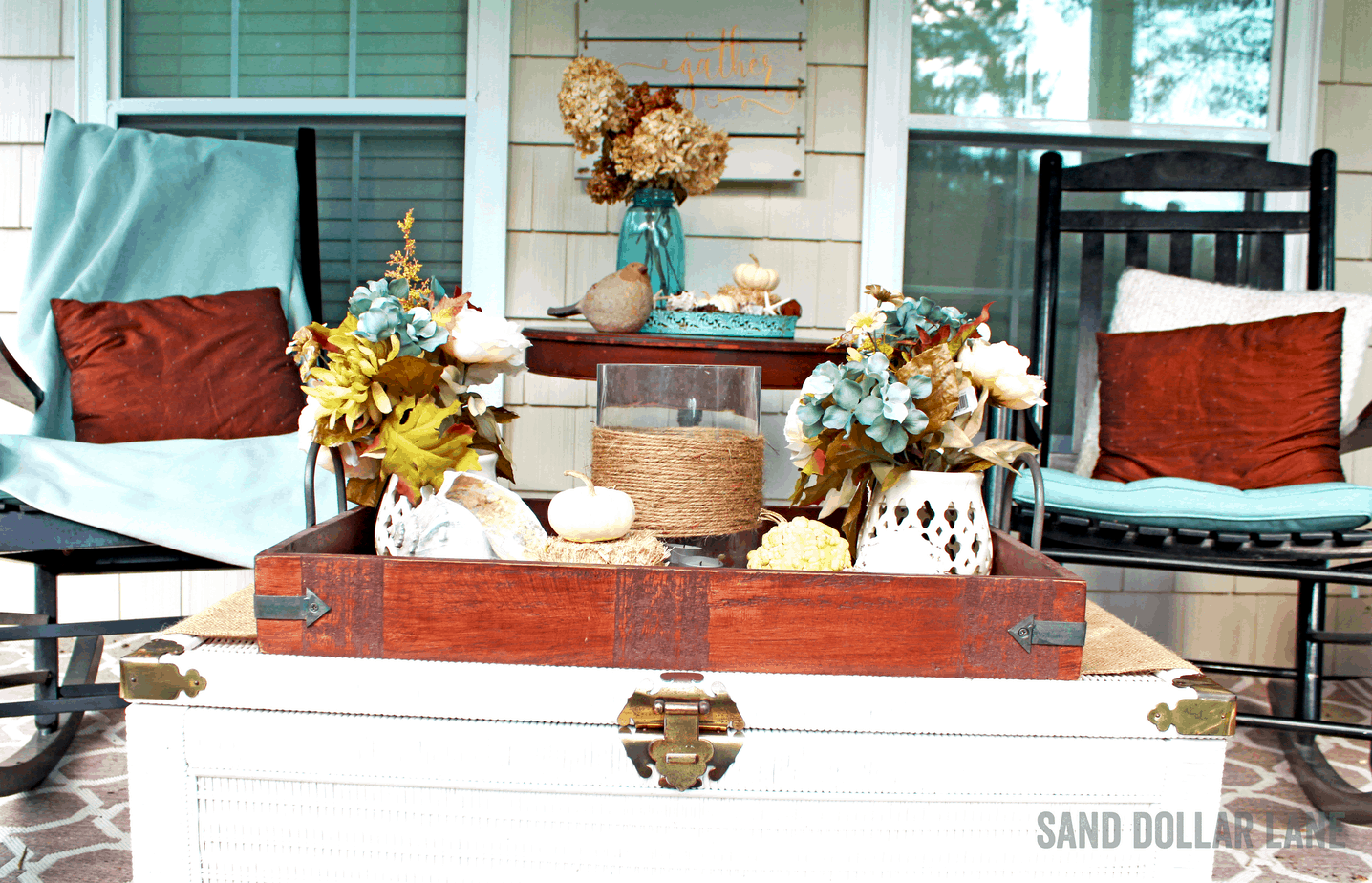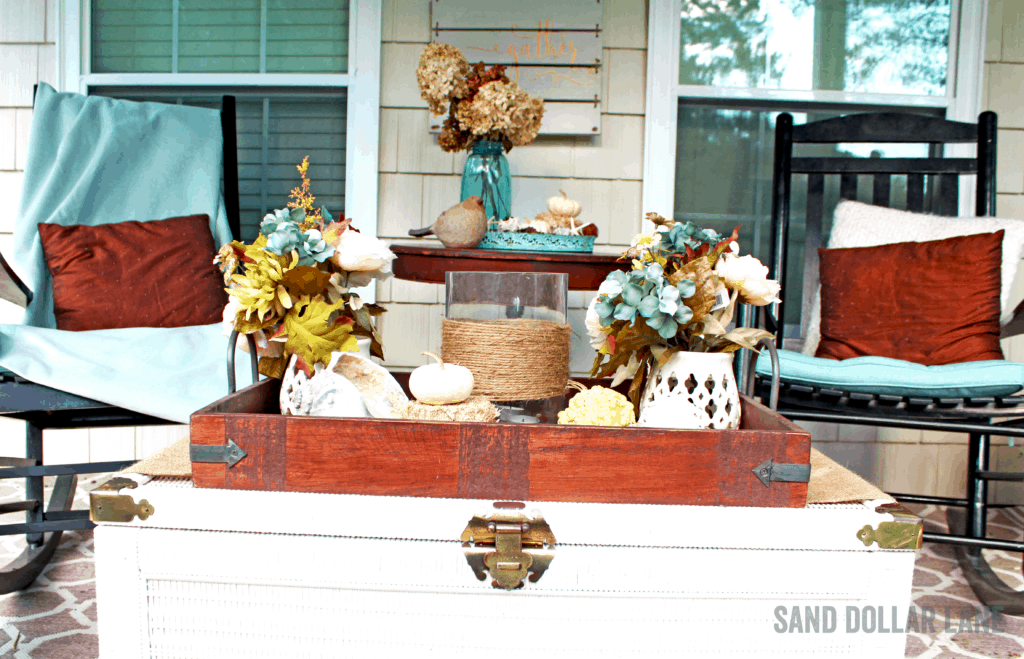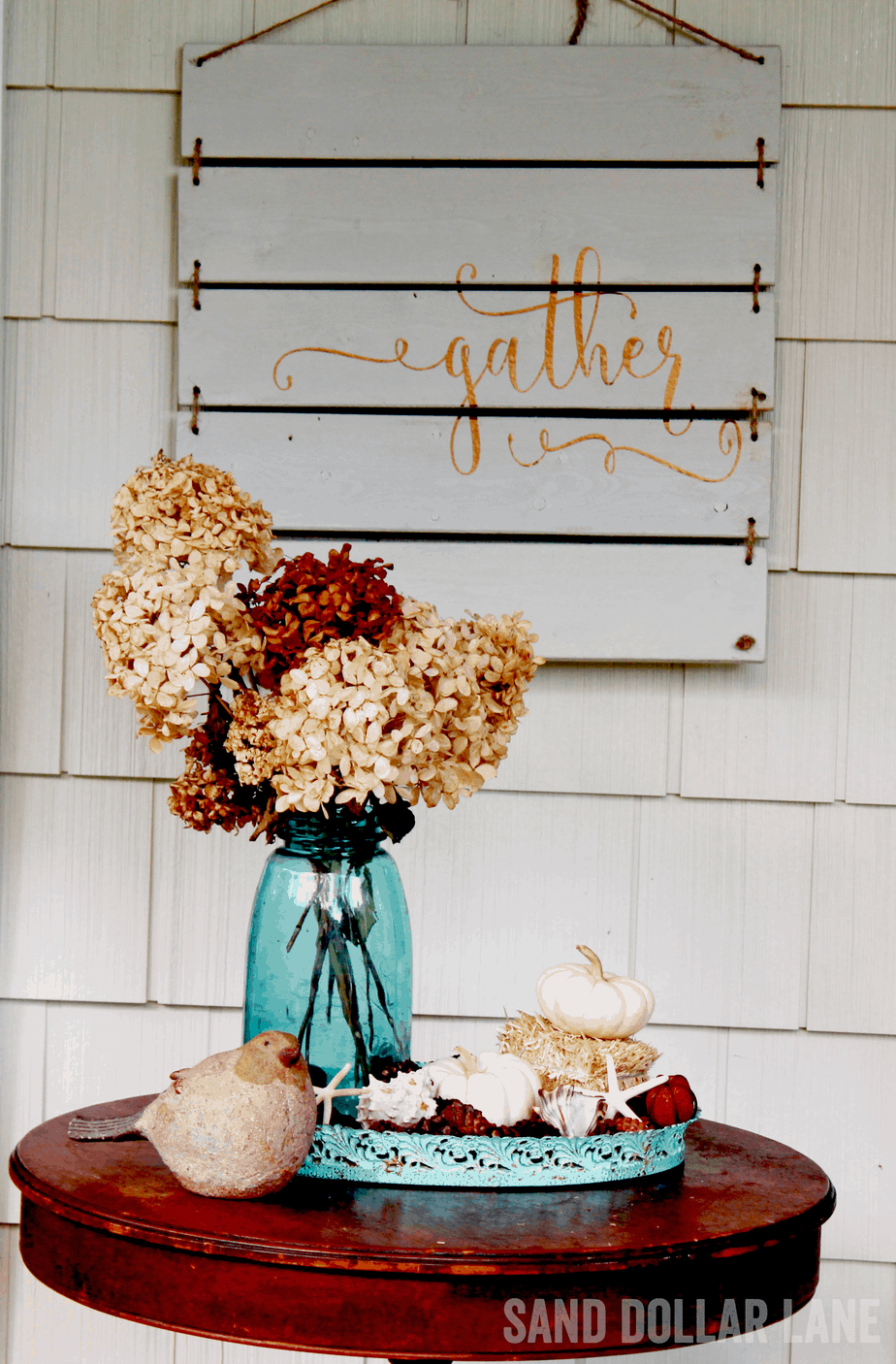 Around here everything is coastal style and since we love a more neutral color scheme for our Fall decorations this is a great combo for us!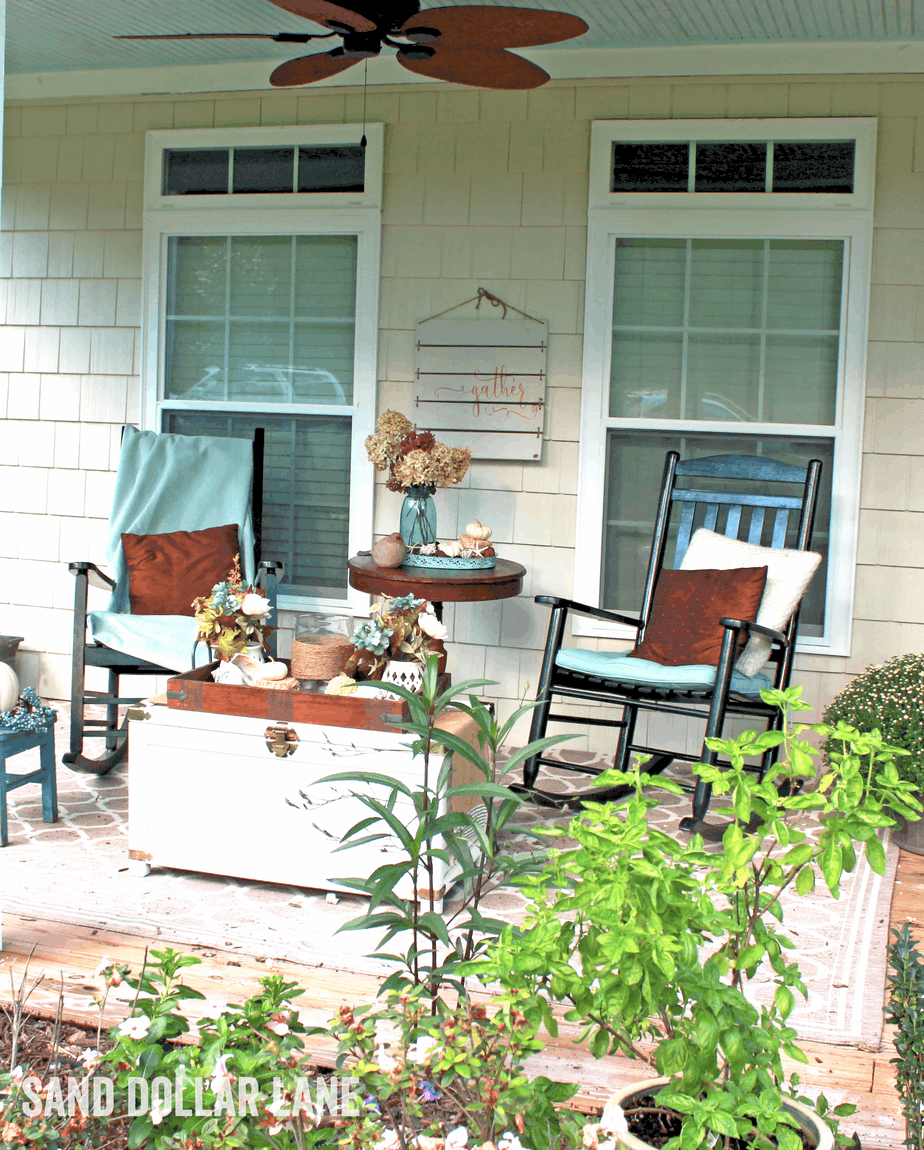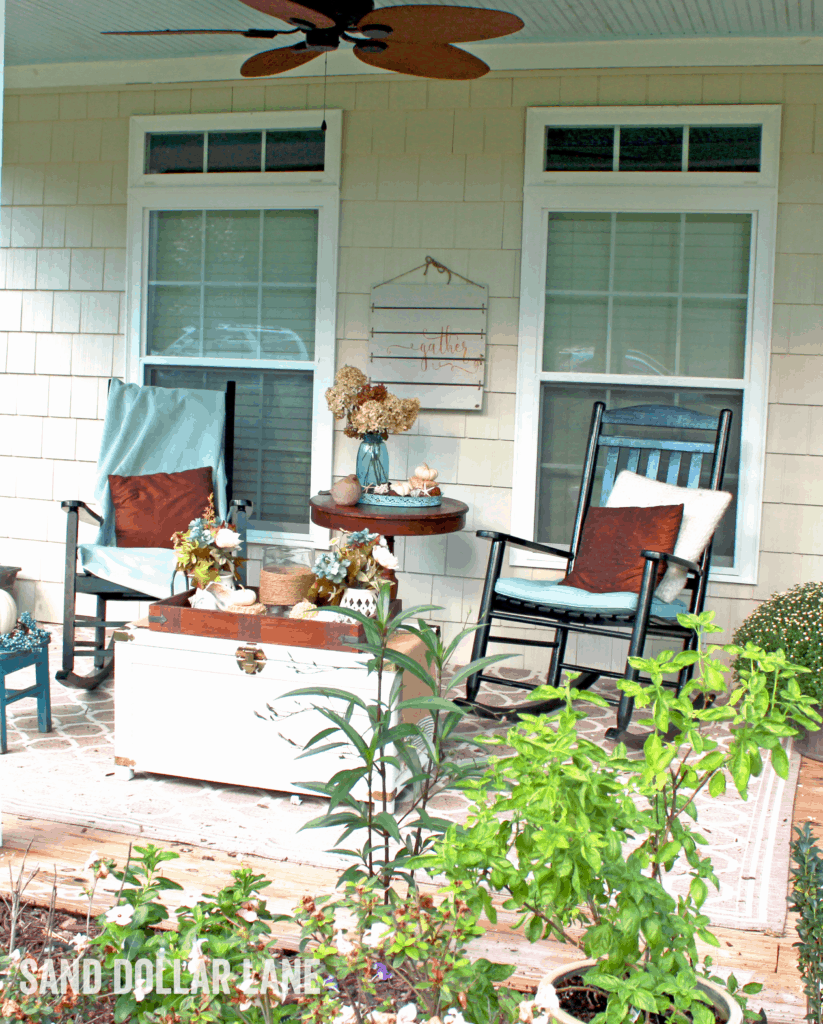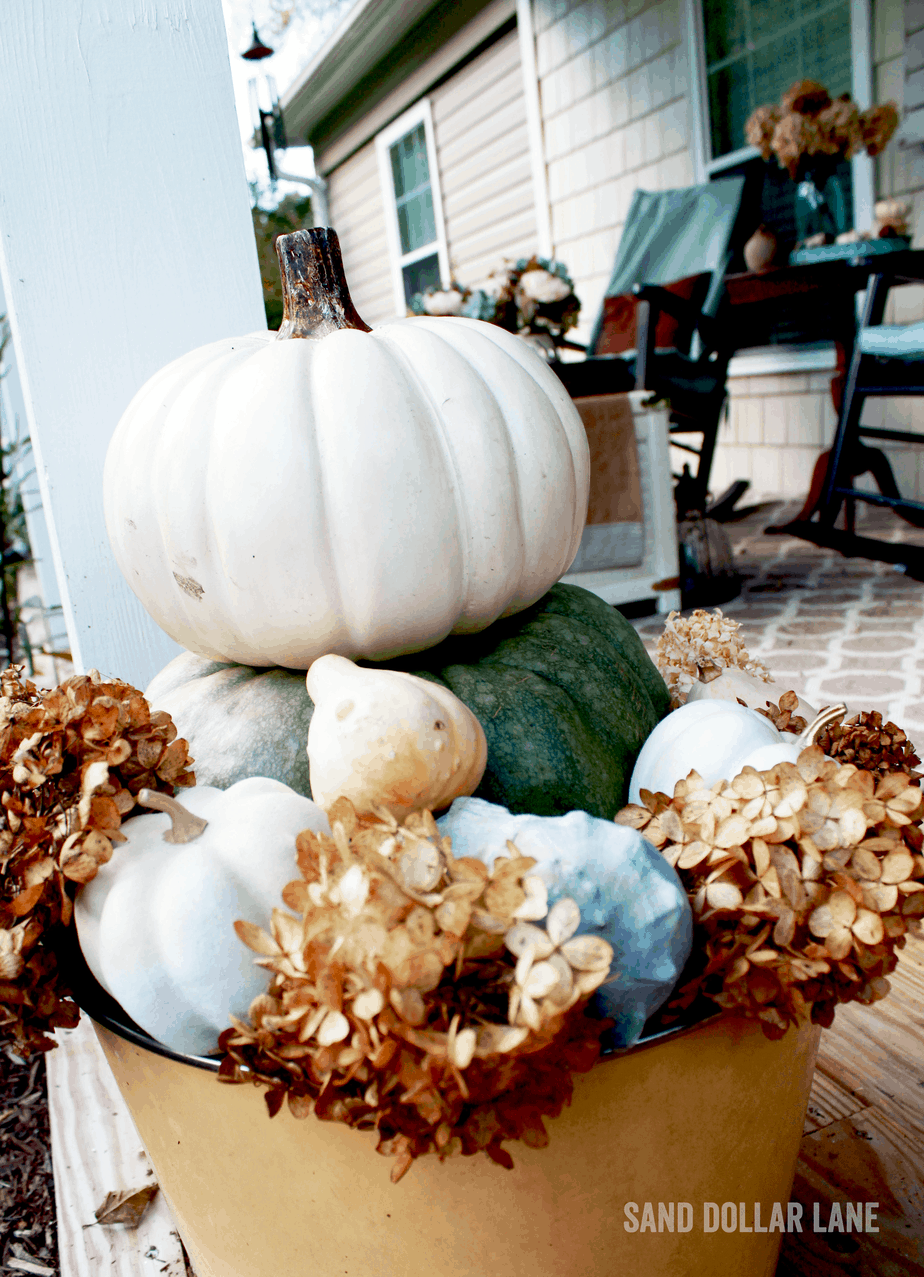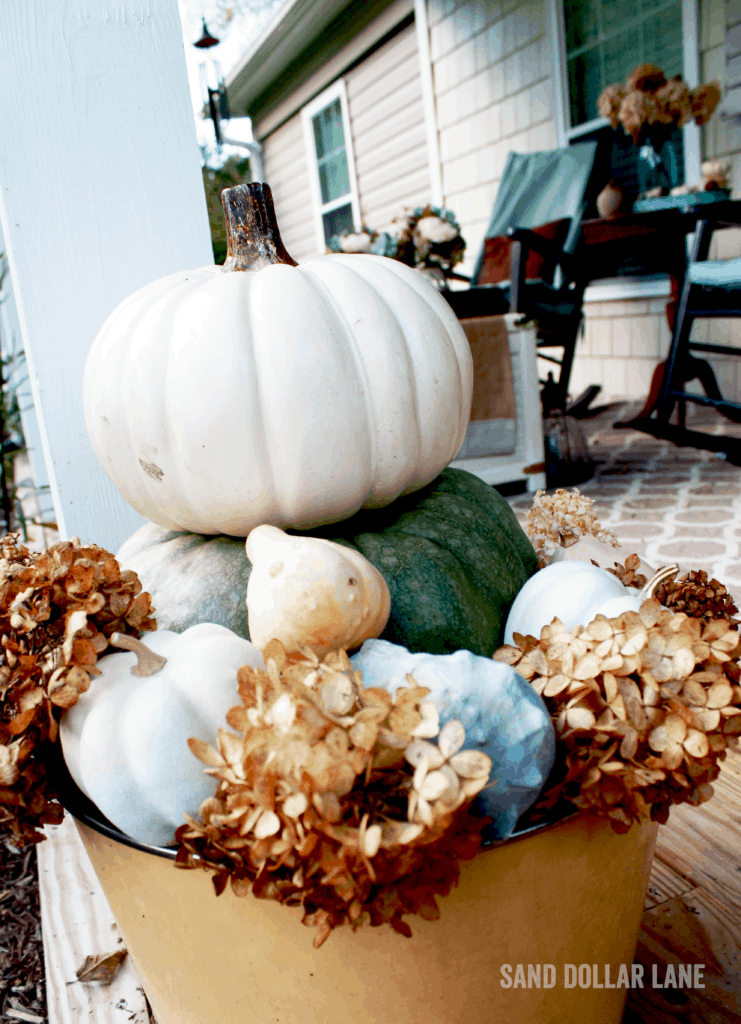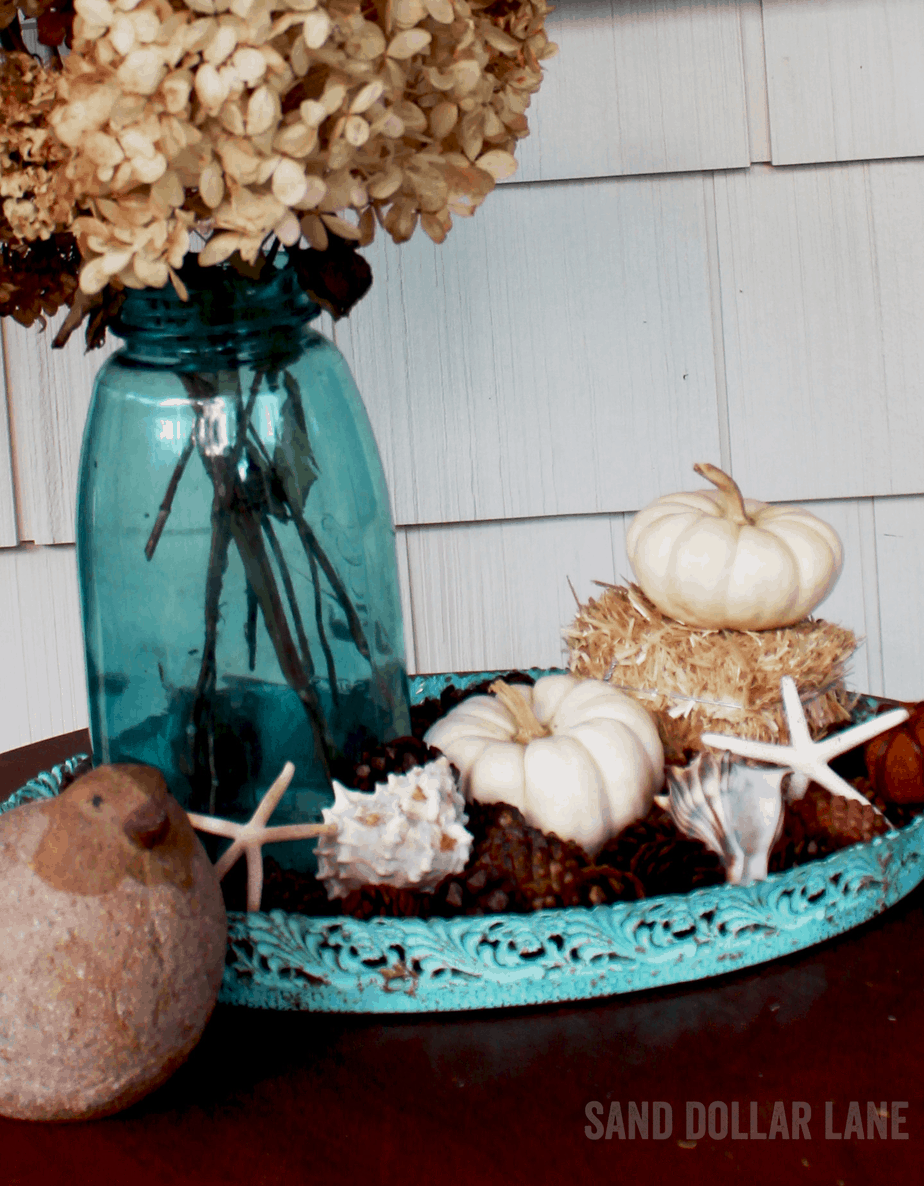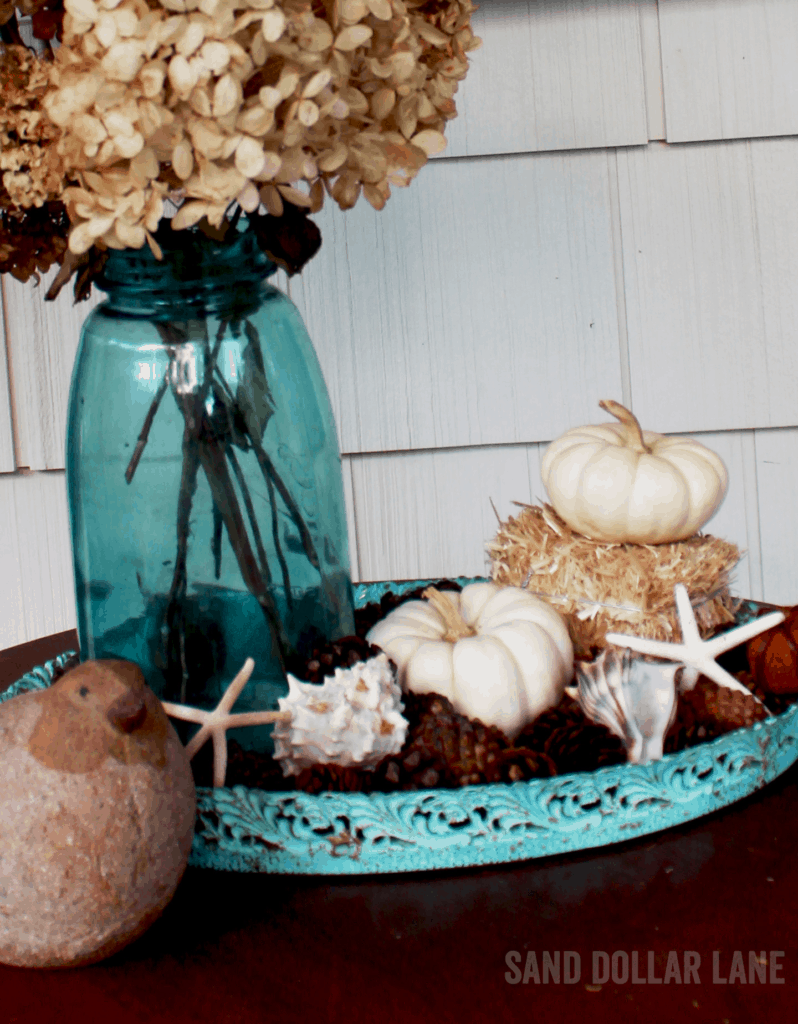 Our front porch project was one of the last projects we've completed.  Now that we finally have it I love decorating it (wait til you see what I have planned for Christmas!)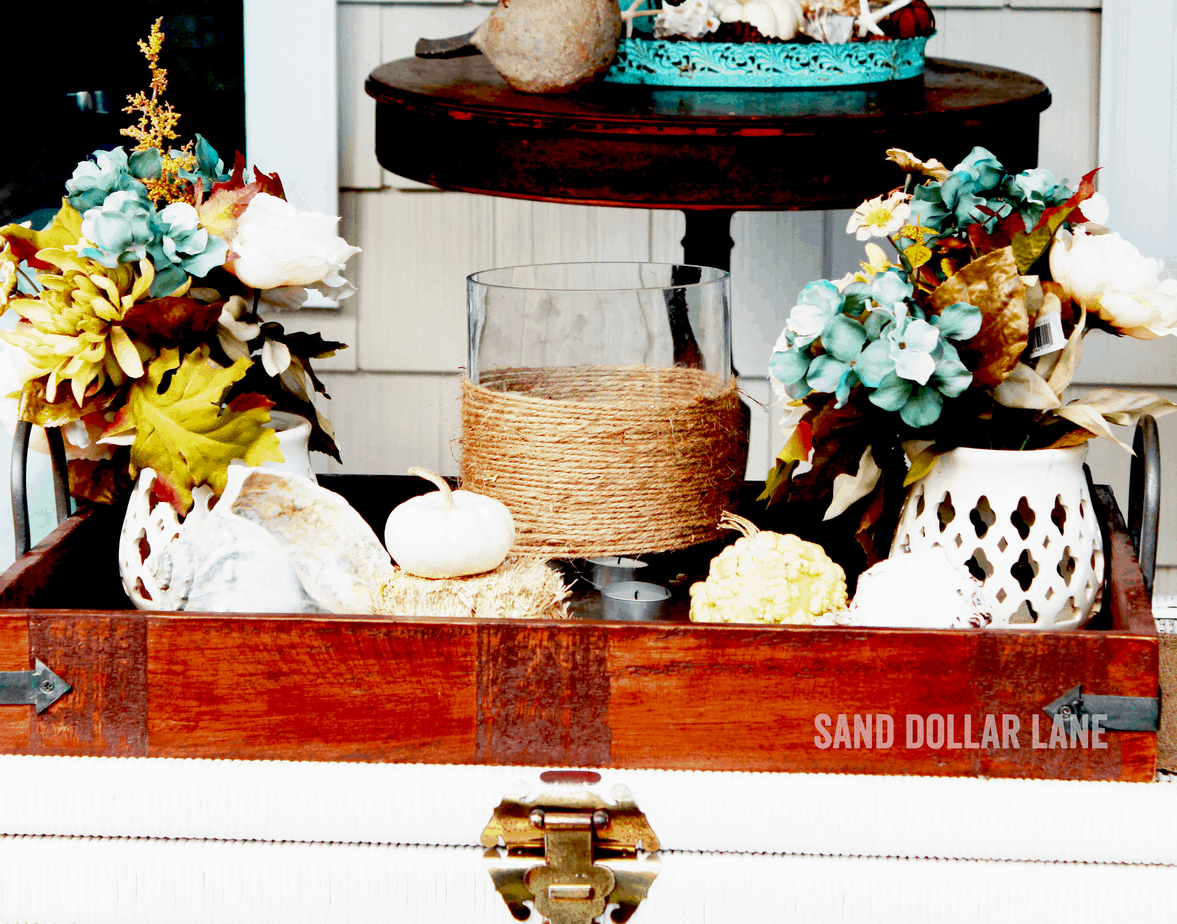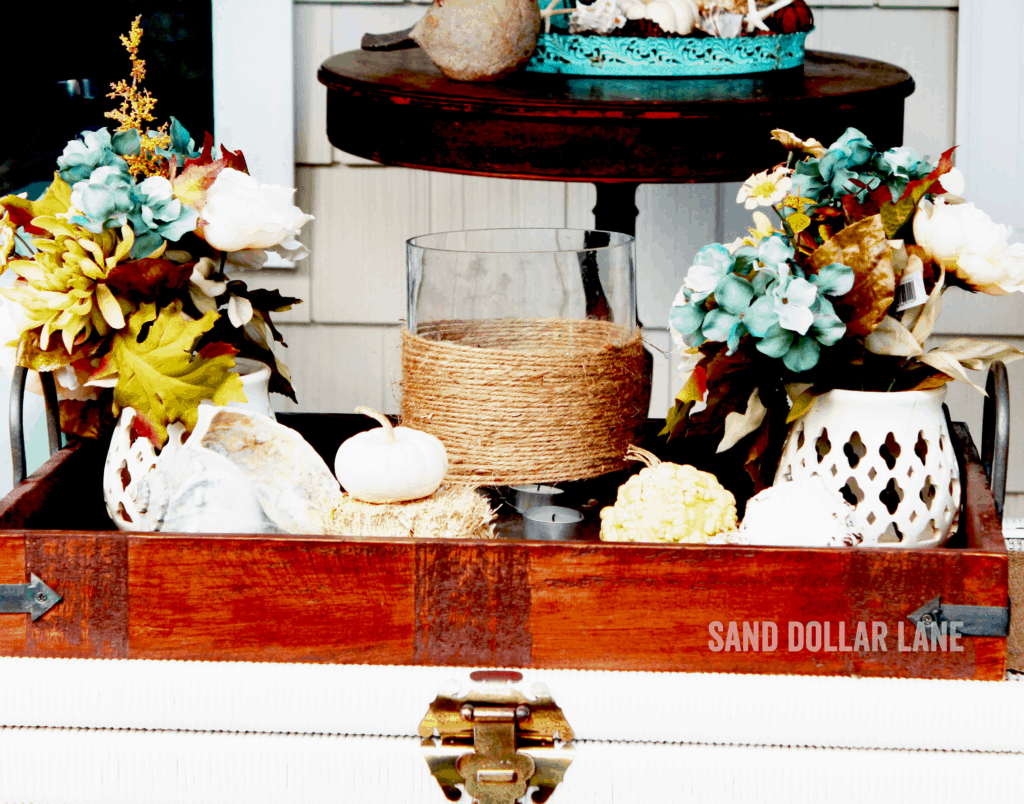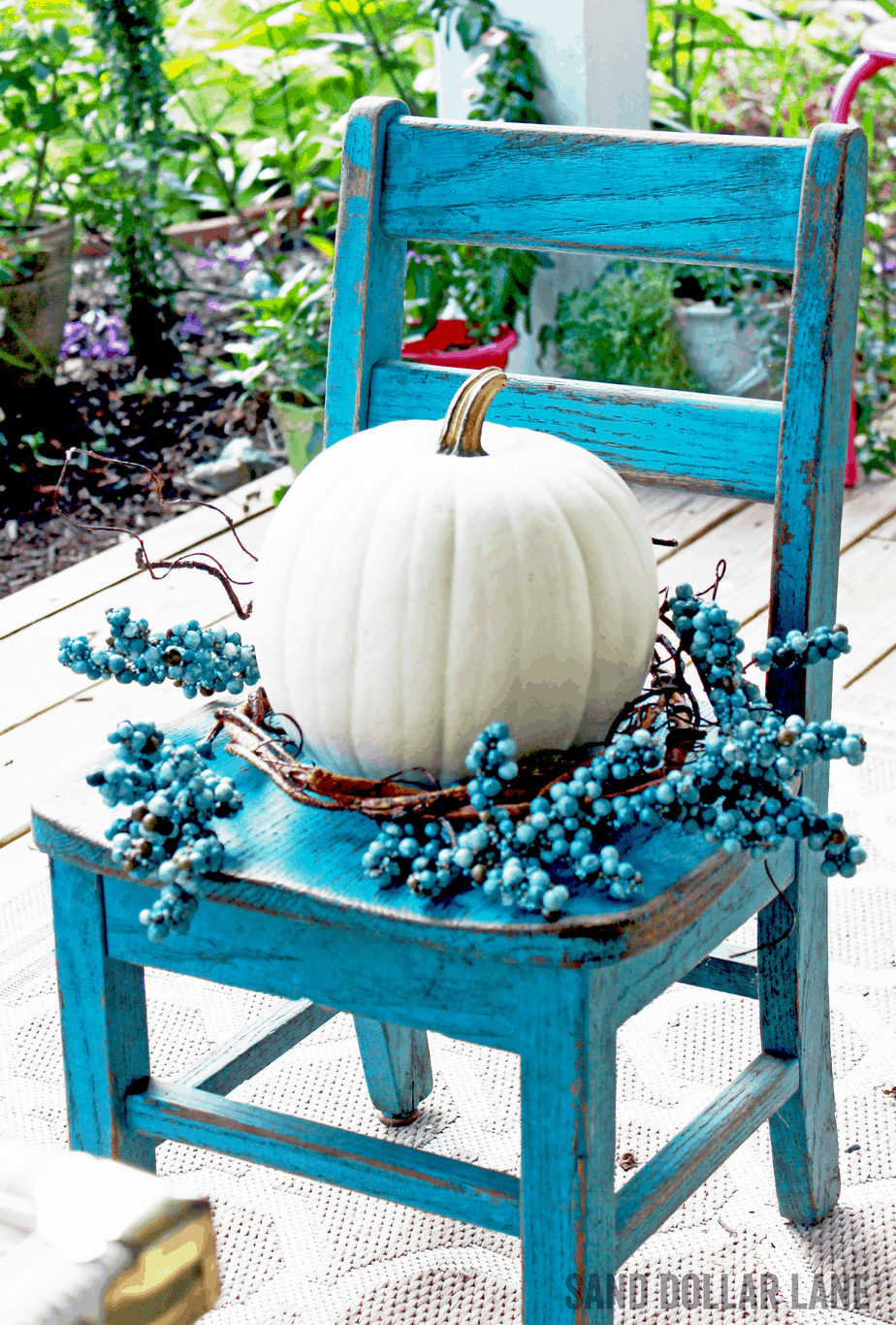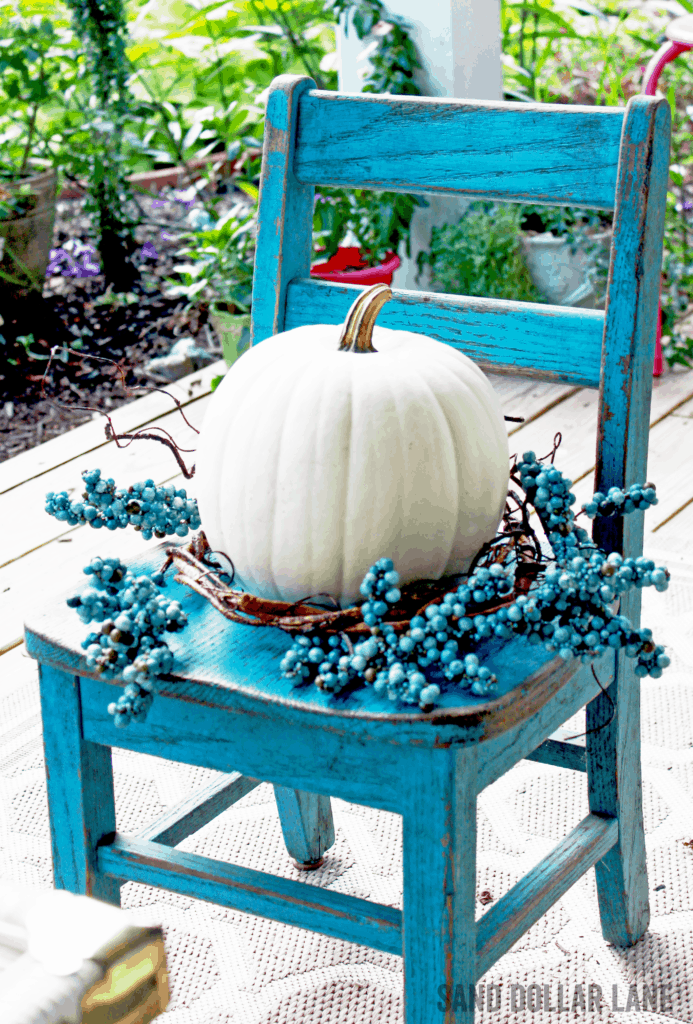 I found this sweet old student chair at a flea market in Raleigh.  Everyone in our house has outgrown it but it's so stinkin' cute I can't part with it.
A little white pumpkin is sitting there these days.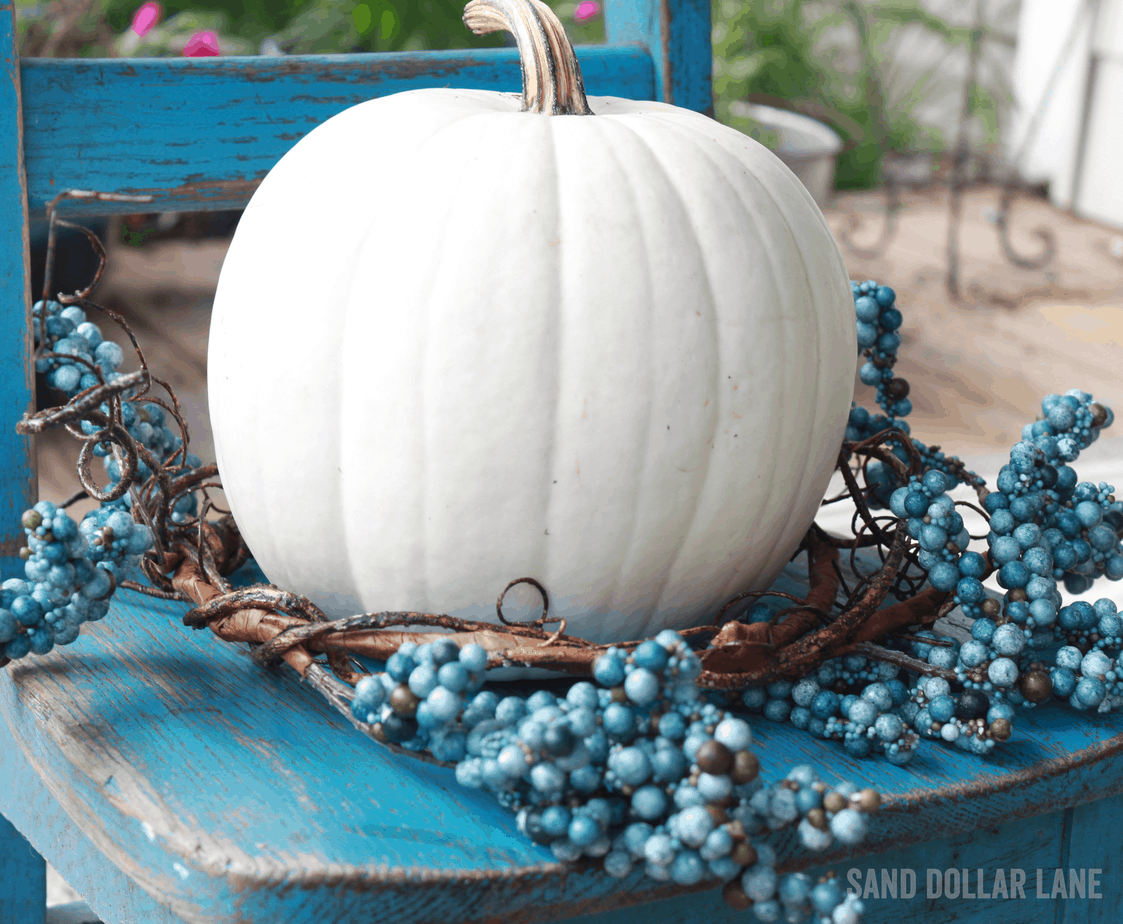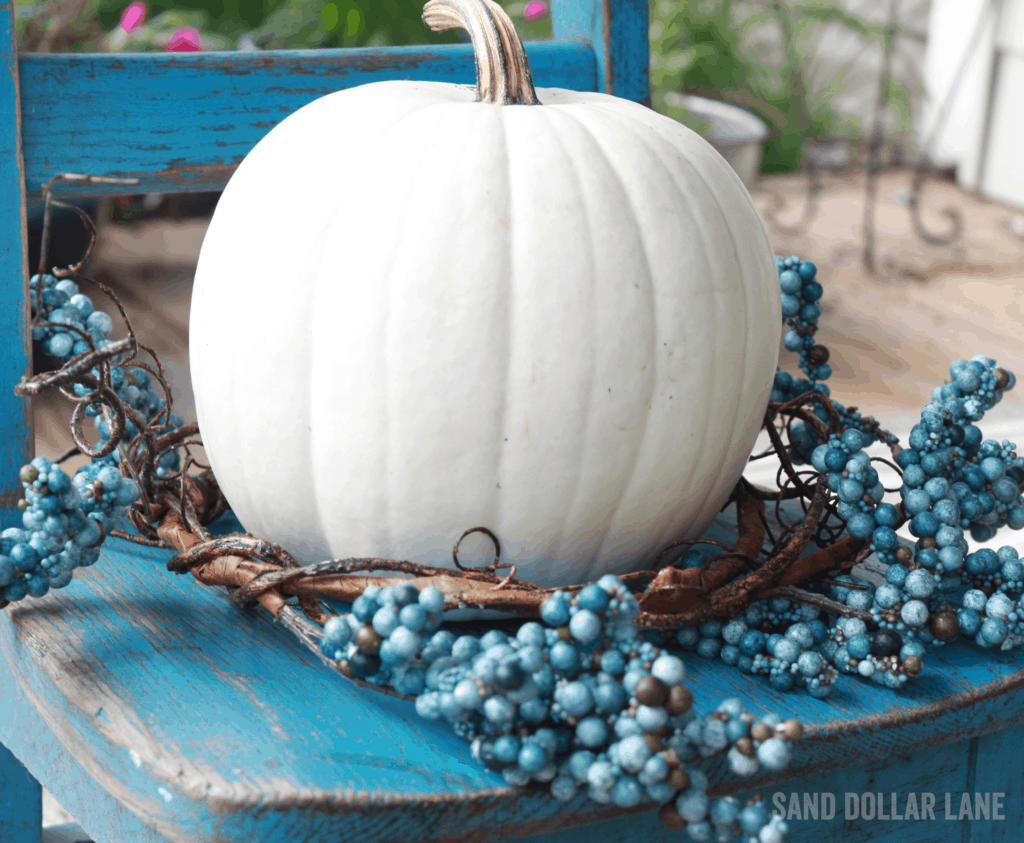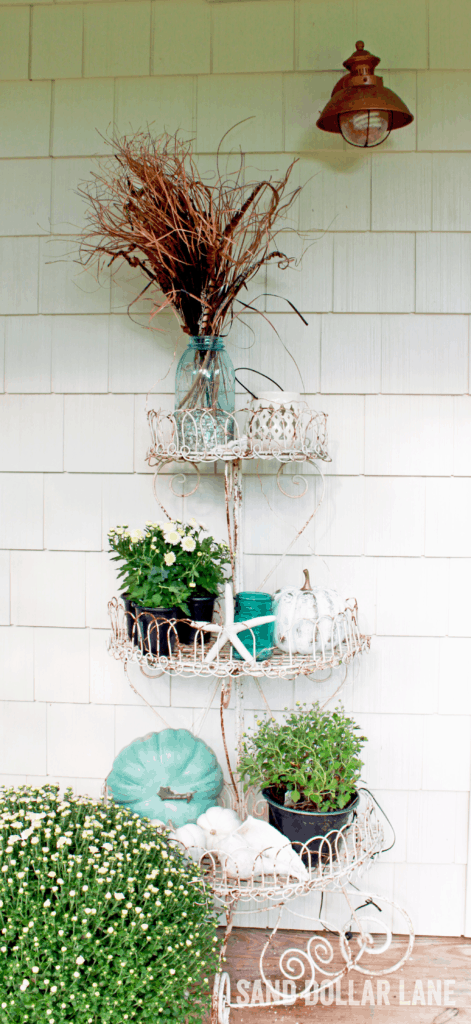 Next to the front door, I filled this stand with lots of seashells, white pumpkins and mums.  I love that it has three tiers for all my coastal goodies!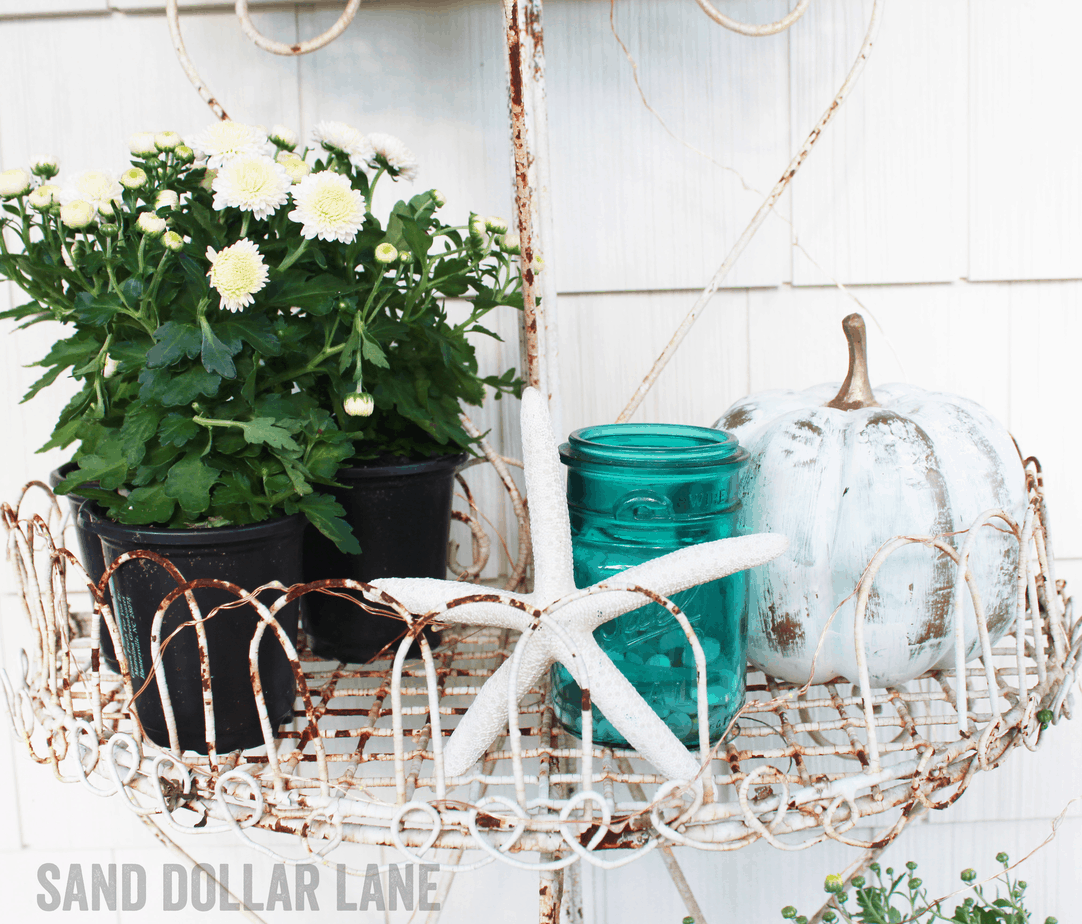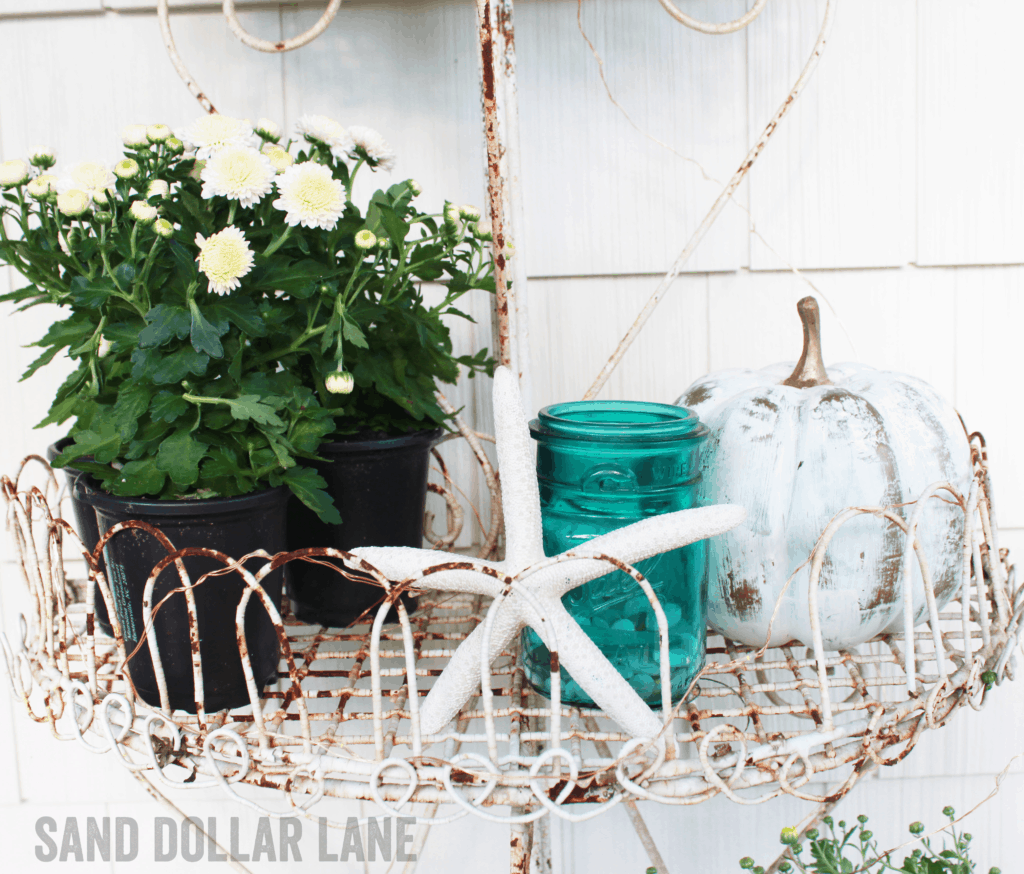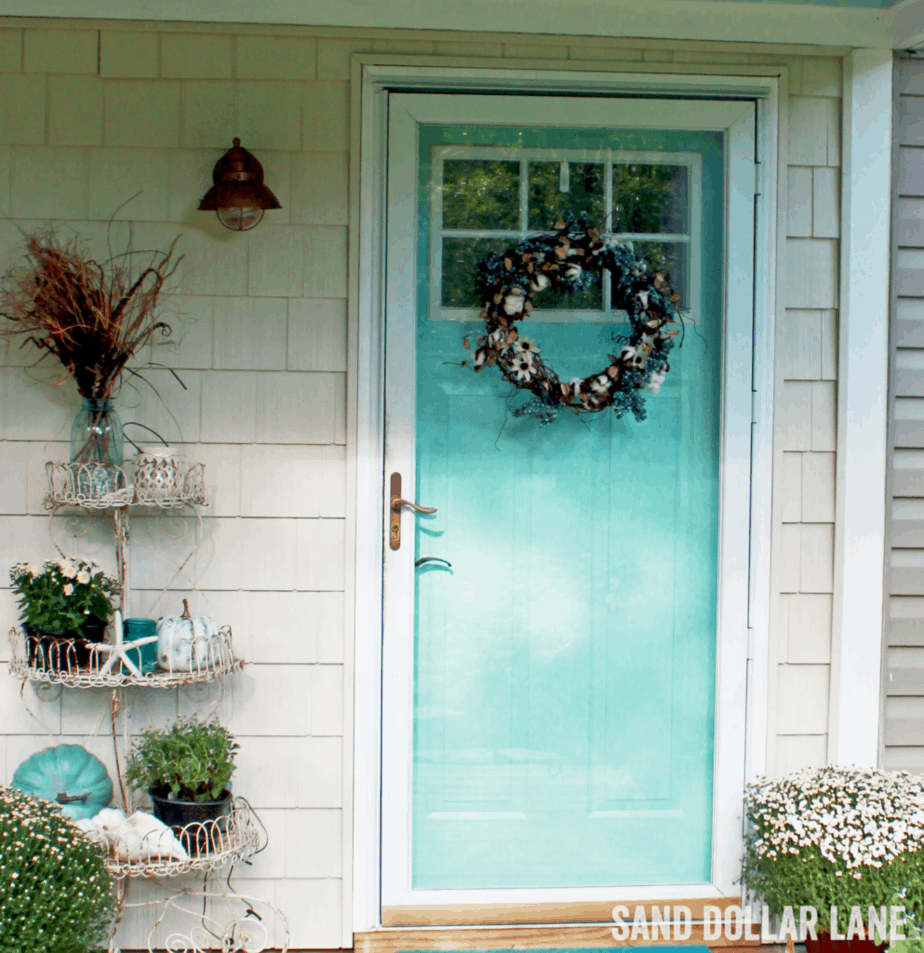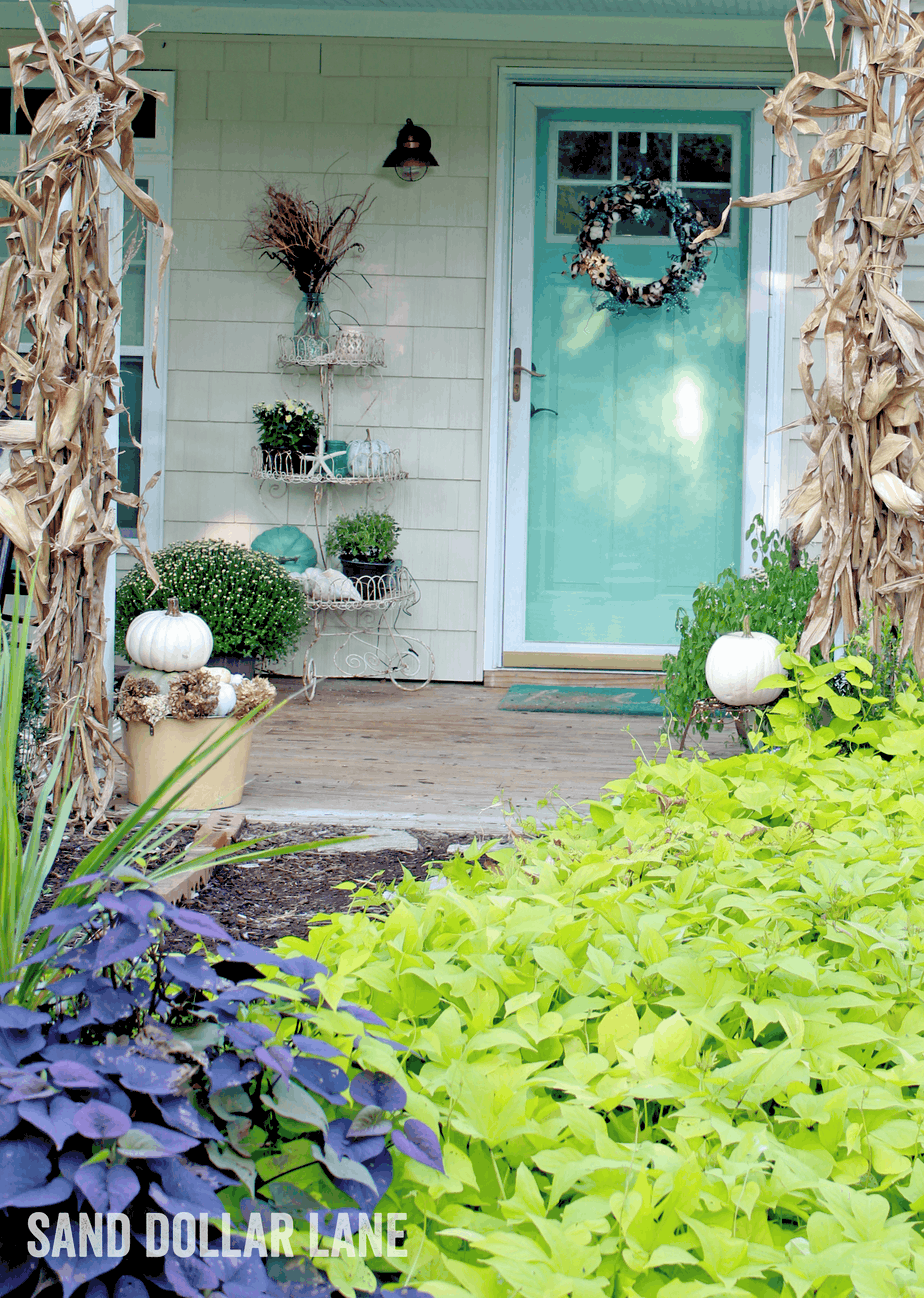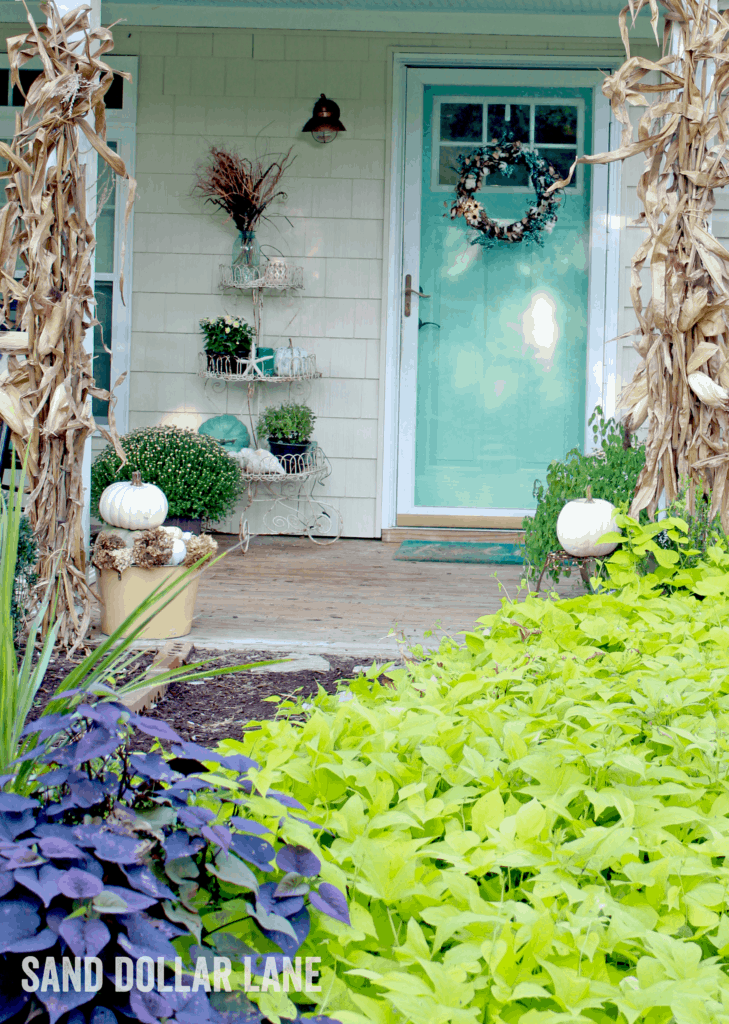 That's our coastal style fall front porch!  Do you like decorating with more neutral colors for Fall or are you loving the more traditional colors?
Save
Save
Save
Save