Everything You Need To Know About Daffodil Bulbs Planting
Daffodils are one of the first signs of spring with their sunny faces and pretty petals. This guide will teach you everything you need to know about daffodils bulbs planting for an amazing spring display!
One of my first memories as a child is of my mother teaching me and my sister Melanie how to plant daffodils.
We planted daffodils at every house we lived in growing up and I continued that as an adult.
Daffodils, also called narcissus, are hardy plants, they are deer resistant, come in many types and colors and they will naturalize, bringing you spring color for years!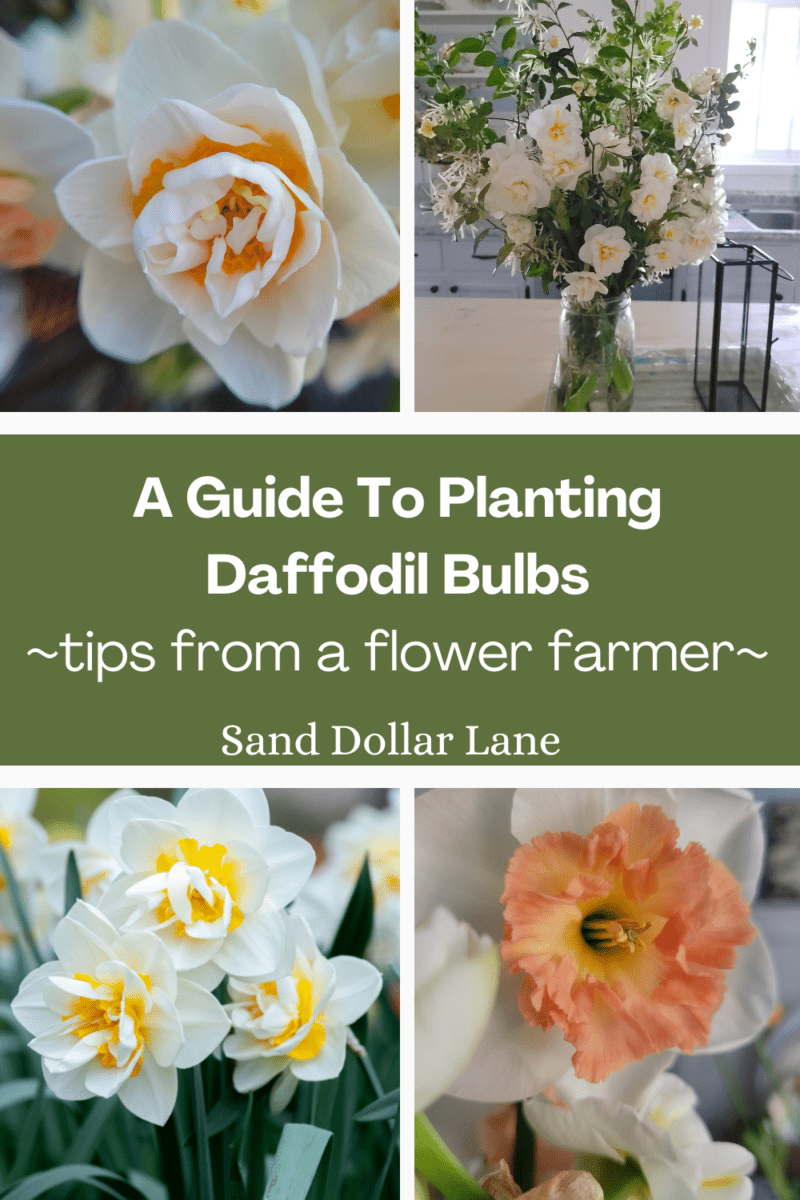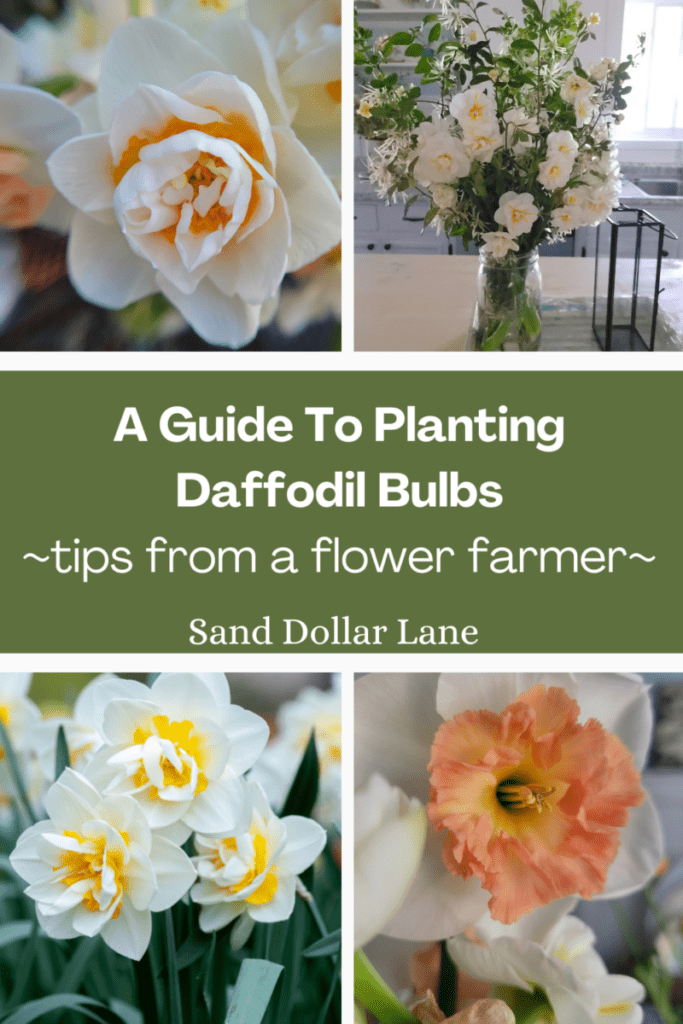 This guide will teach you what you need to plant daffodil bulbs, where and when to plant along with a description of varieties available.
In addition, I'm also sharing my best tip for long lasting seasonal display!
Tools Needed for Daffodil Bulbs Planting
Planting daffodil bulbs doesn't require many tools. Which tools you need will depend on if you are planting them in rows in a cutting garden, in pots or in clusters in your landscaping.
Some things you may need to plant daffodils are-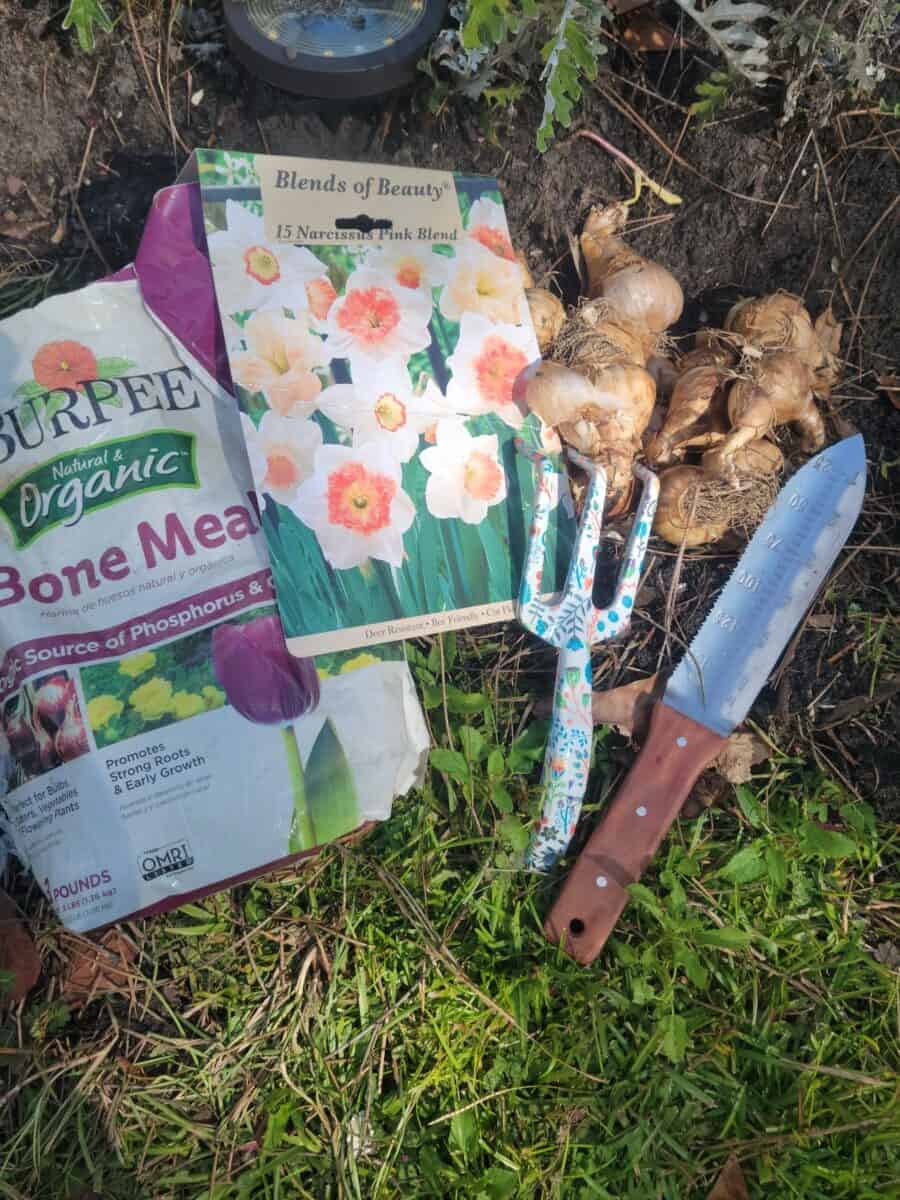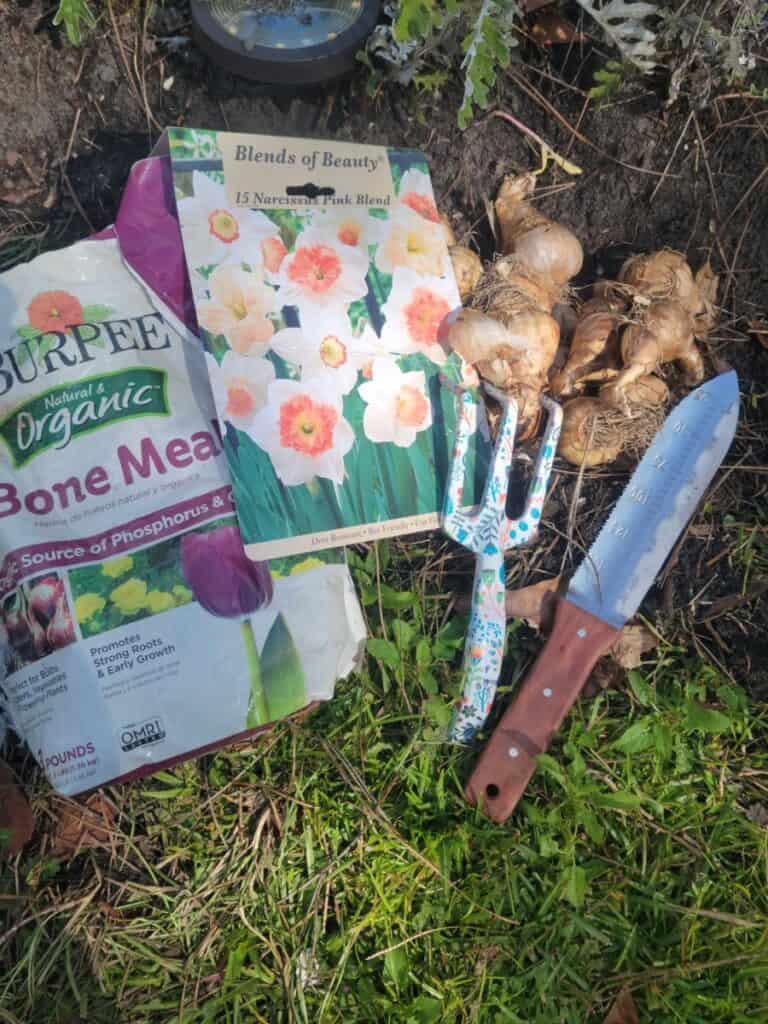 Where to Buy Daffodil Bulbs
In the fall you can find daffodils in many stores. Most big box stores will have them in their garden section.
If you are looking for a particular variety, you may need to go to a specialty garden center or order online.
We offer daffodil, tulip, ranunculus and other fall bulbs our our sister site Paradise Flower Farm.
I've had great experiences with Johnny's Seeds.
Daffodil Varieties
In addition to early, mid and late season varieties, daffodils also come in many colors, shapes and sizes.
Here are a few of my favorites-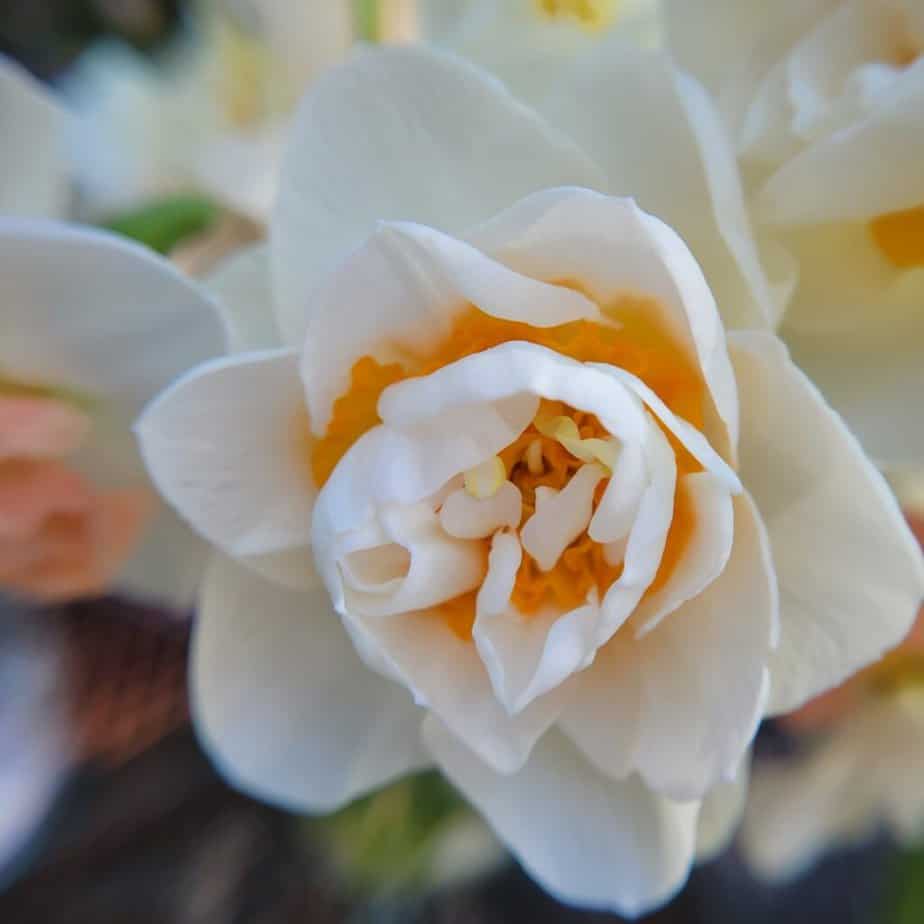 Color is a big option for daffodils. They aren't just bright yellow! Daffodils also come in pinks, pale yellow, all white and orange along with mixes of the above.
Daffodils also come in many sizes from miniature Tete a Tetes to large trumpet styles.
The Secret to a Long Daffodil Season
People often comment on how long my daffodils last in my yard and cutting garden.
Each variety of daffodil is labeled early, mid and late season bloomer.
The secret to a long daffodil season is to plant a mixture of all three, early, mid and late season.
You'll have daffodils from late winter all the way through spring!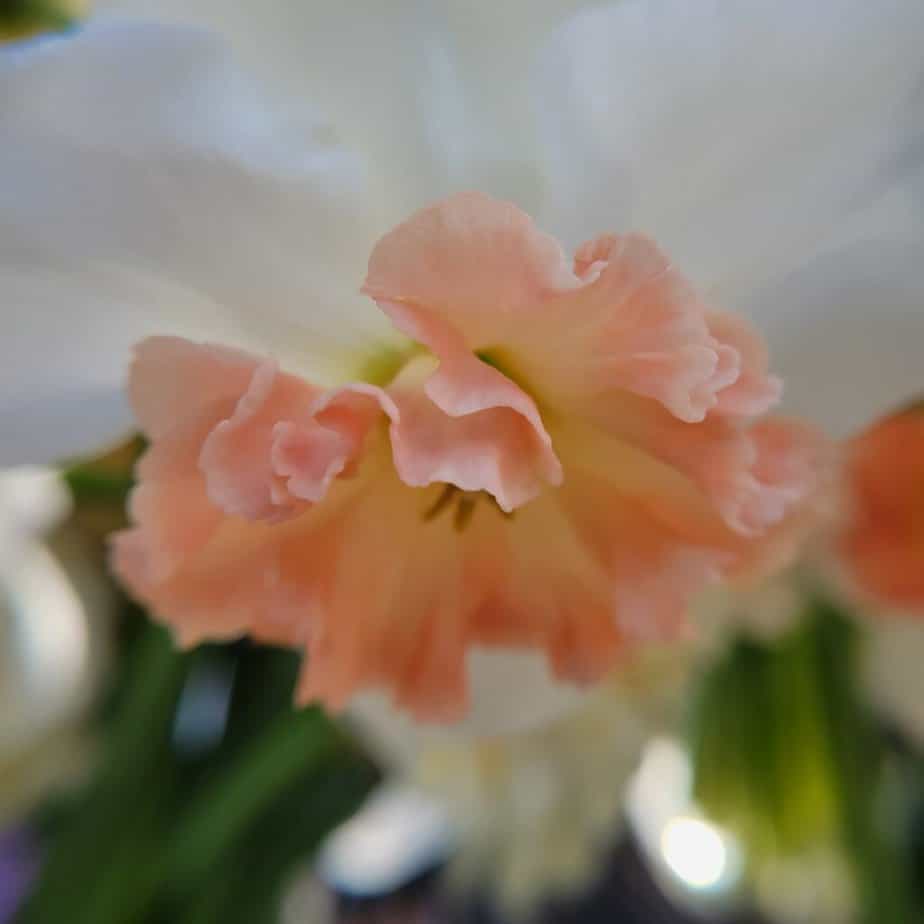 How To Plant Daffodil Bulbs
How much sun is needed, how and when to plant daffodils is the same no matter if you are planting in pots, in a cutting garden or in your landscaping.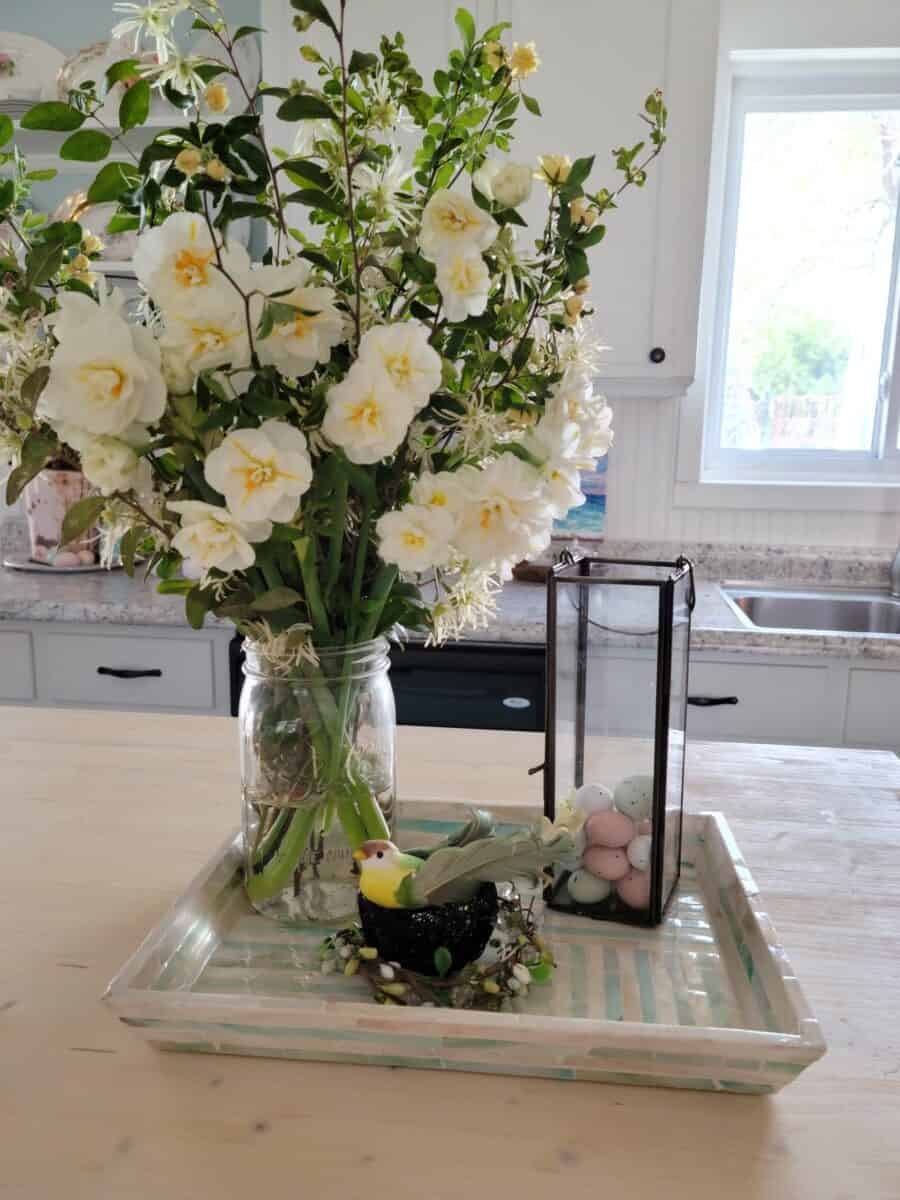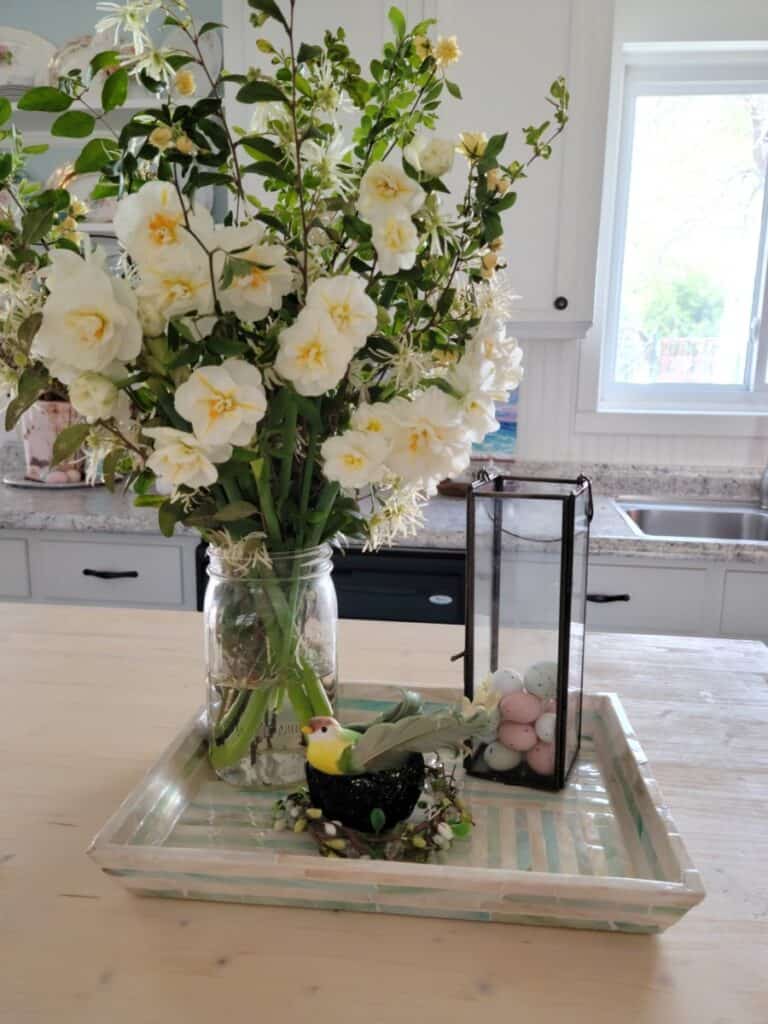 Tips For Planting Daffodils
Plant your bulbs 6″ deep with the pointy side up and the roots down.
Daffodil bulbs should be firm to the touch. If they are soft or have rot, toss them.
Sprinkle a little fertilizer in the hole and mix it with the soil before planting your bulbs. I prefer organic bone meal but any low nitrogen, high potash fertilizer will do.
After covering the bulbs with soil, pat the soil and water thoroughly.
Lightly cover with mulch.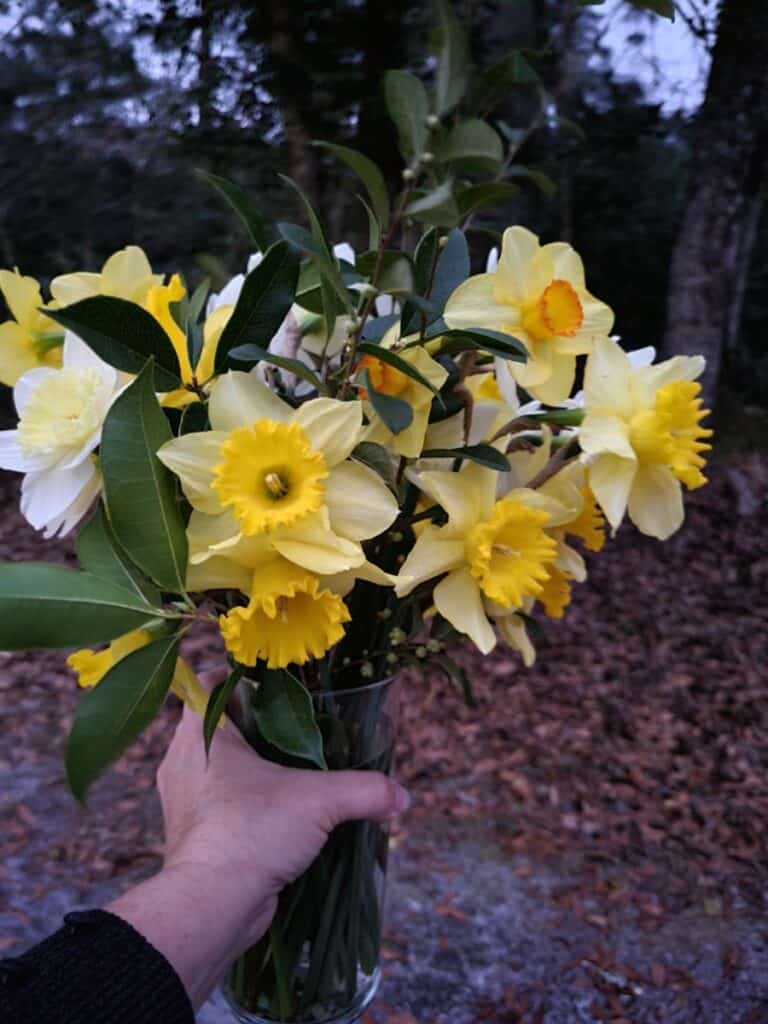 Where To Plant Daffodil Bulbs
Plant daffodil bulbs in full sun to part shade and well draining soil. Add organic matter like compost to heavy clay soils before planting.
When To Plant Daffodil Bulbs
You can plant daffodil bulbs in the fall, between September and November depending on your location.
Be sure to get them in the ground before a hard freeze.
Hardy to zone 3, daffodil a perfect spring flowering bulb for almost every growing zone.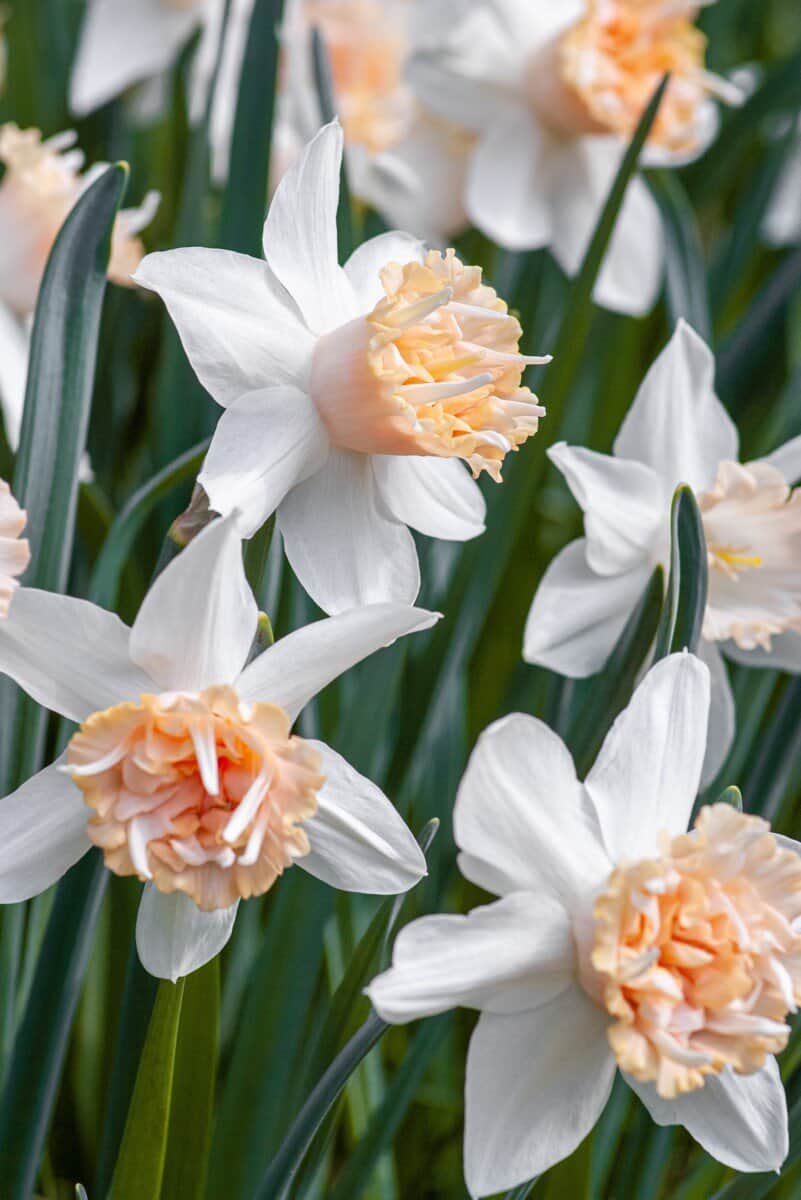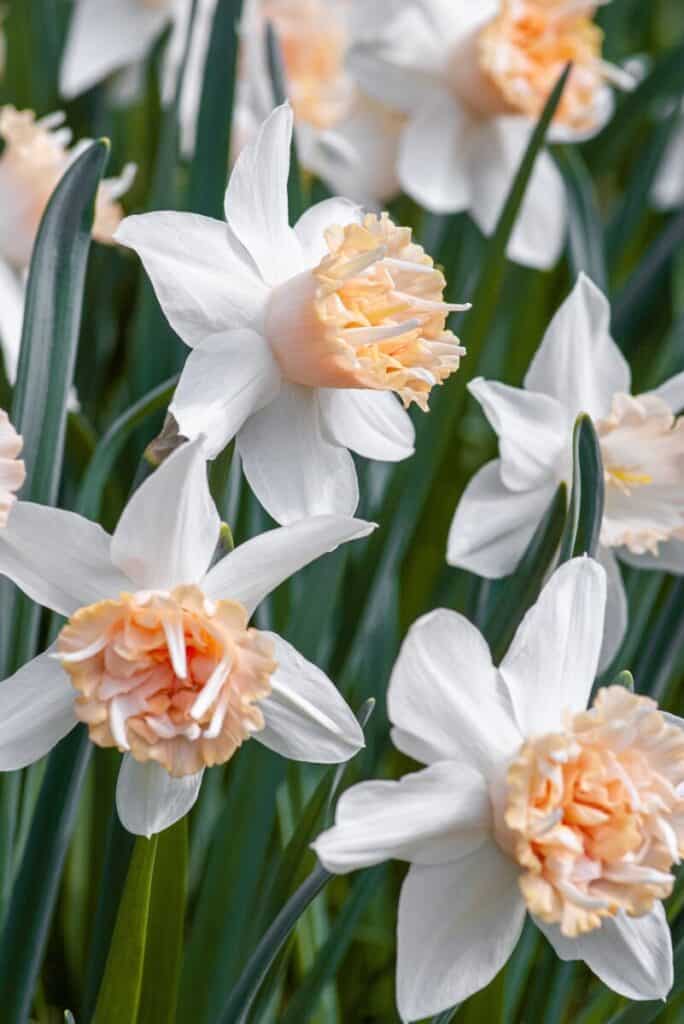 Daffodils in Landscaping
daffodils look best in groups, not lined up like little soldiers (that's what my mom always told us!)
place in a wide hold in clusters of odd numbers, I like 5, 7 or 9 together.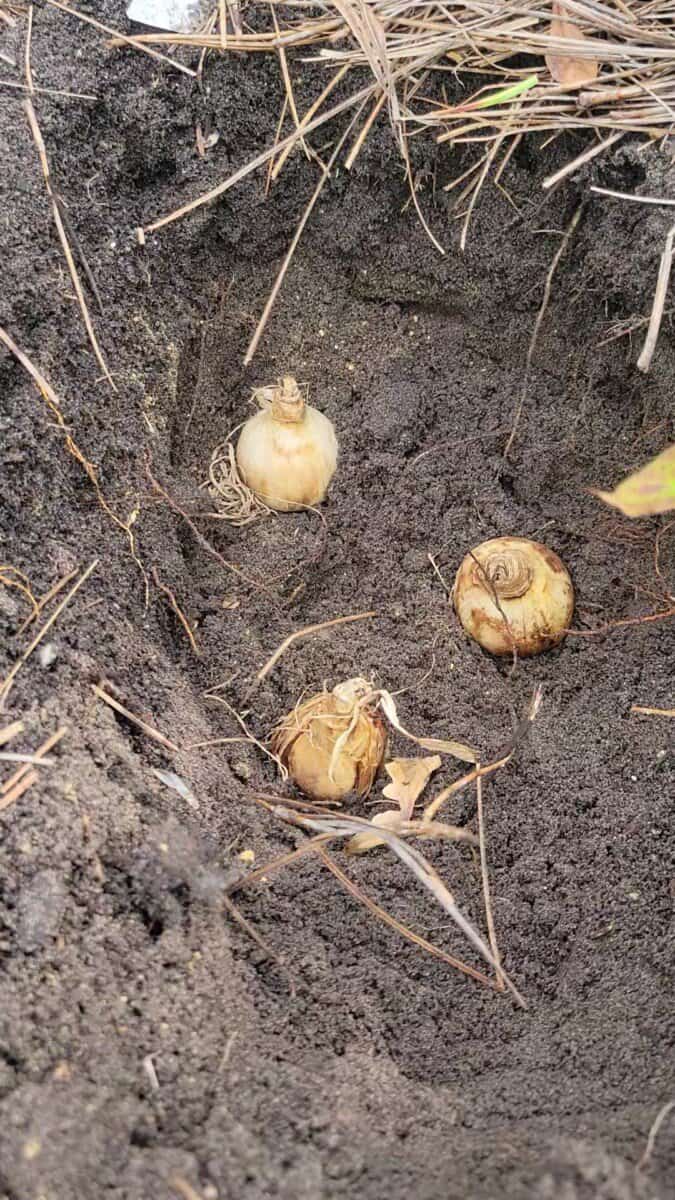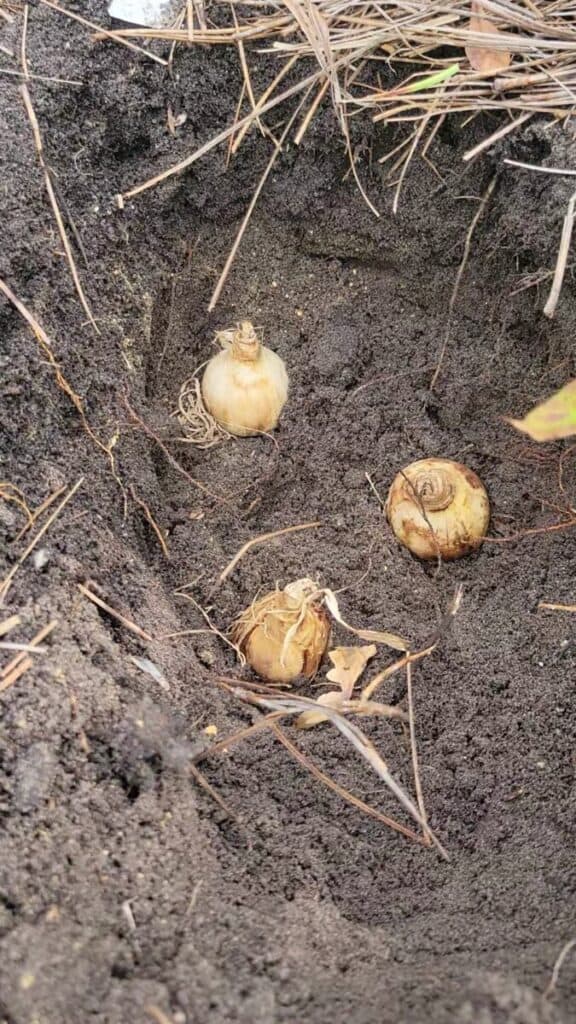 Daffodils in Cutting Garden
In a cutting garden, dig a wide trench instead of a hole.
Plant the bulbs close together, about an inch or two between
The daffodil beds in our cutting garden are about 3′ wide to make harvesting from either side easy.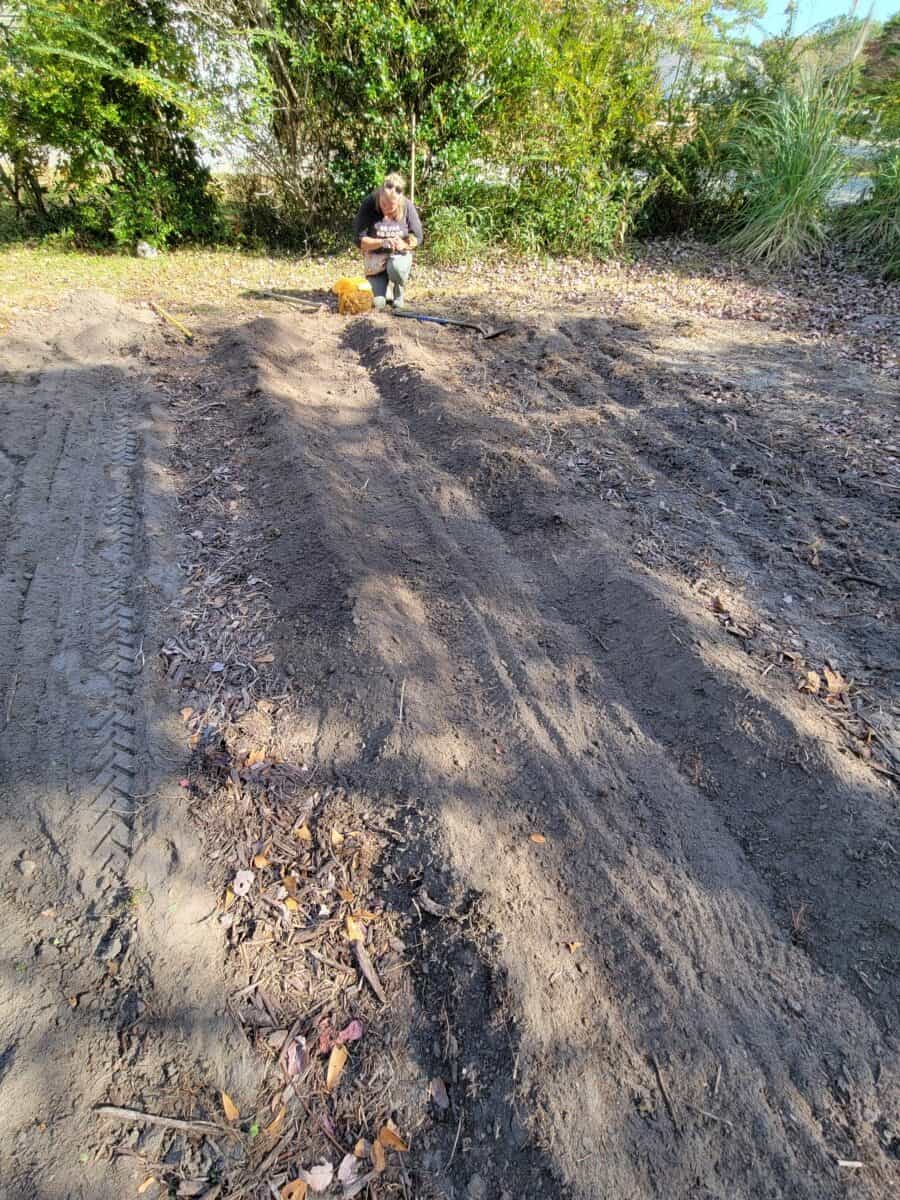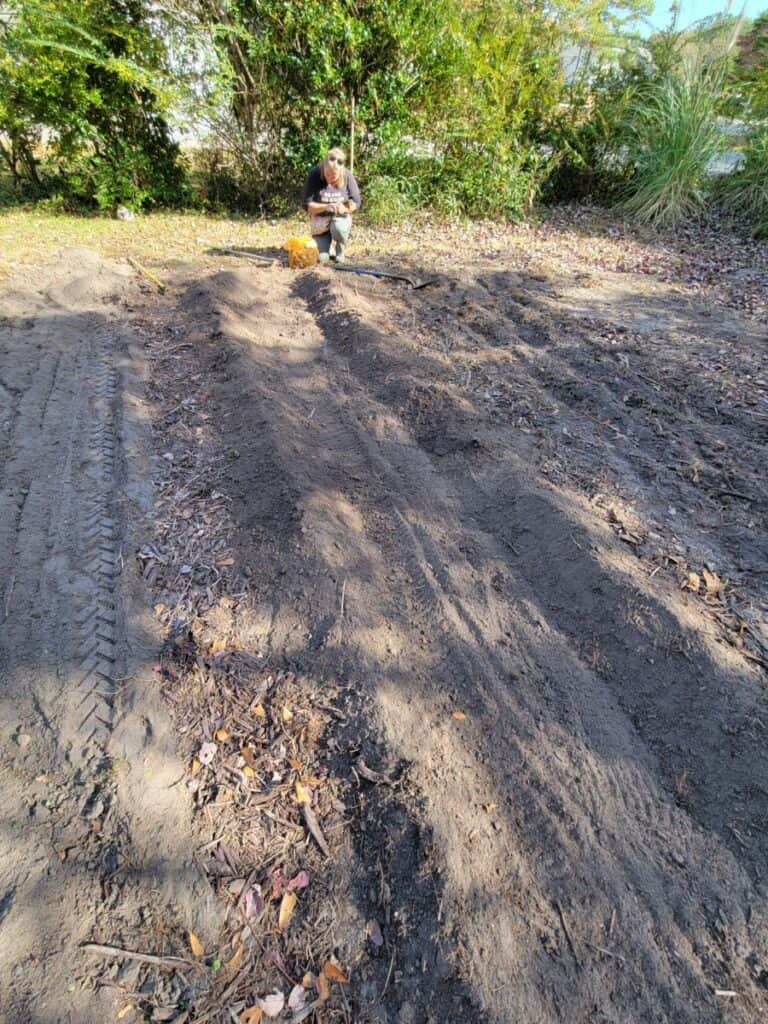 Daffodils in Pots
Daffodils are beautiful in pots and do well as long as you don't let them dry out.
Be sure your pot is at least 8″ deep to allow room for the roots to grow.
Remove some bulbs after a couple years or they will get too crowded.
Tip for beautiful potted daffodils– If you are in zone 7 or higher, after planting daffodils in pots, plant pansies on top. The pansies will flower all winter and in the spring the daffodils will come up through the pansies and they'll flower together!