Bathroom Closet Organization
It's week 1 of the $100 Room Challenge! We're doing a project that has been on our to-do list for SO long, organizing our bathroom closet!
Remember our beautiful coastal bathroom remodel we did last year? I still love everything about that room except the closet; it's time for some bathroom closet organization!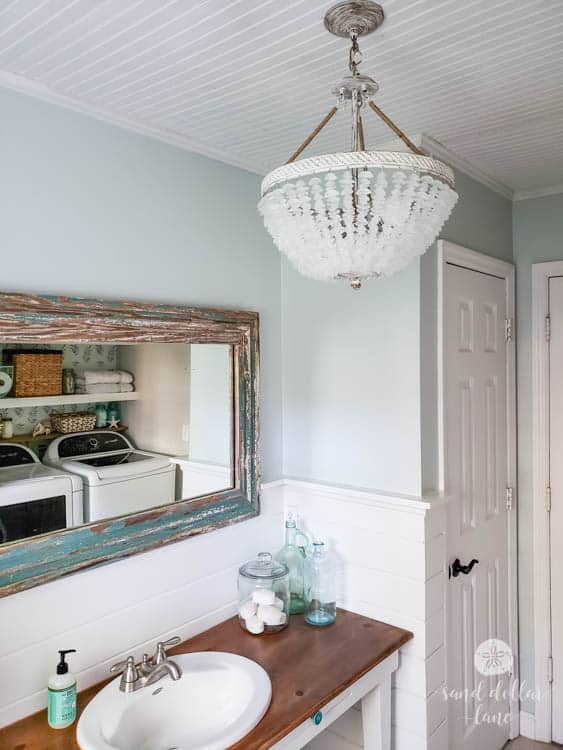 I am pretty embarrassed to tell you that we have lived with our bathroom closet like this for almost 15 years. I guess out of sight, out of mind is a real thing because the only time this closet and it's lack of organization bothers me is when I open the door!
Thanks to Erin at Lemons, Lavender, and Laundry for inspiring me to tackle this mess as part of her $100 Room Challenge. Click here for more info about the challenge and how it came to be.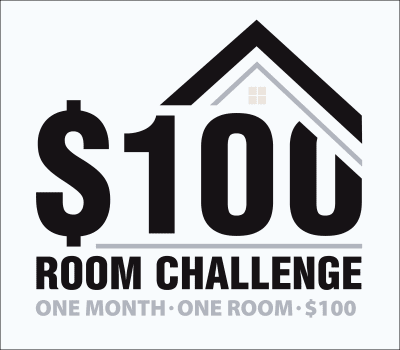 Project Inspiration
Before I show you our scary "before pic", let me show you my inspiration! My friend, Rachel at Joyful Derivatives remodeled her entire bathroom and it is gorgeous! In my vision, I am picturing our bathroom closet organized and looking a lot like this nook. I am even planning on removing the door so there's nowhere for clutter to hide.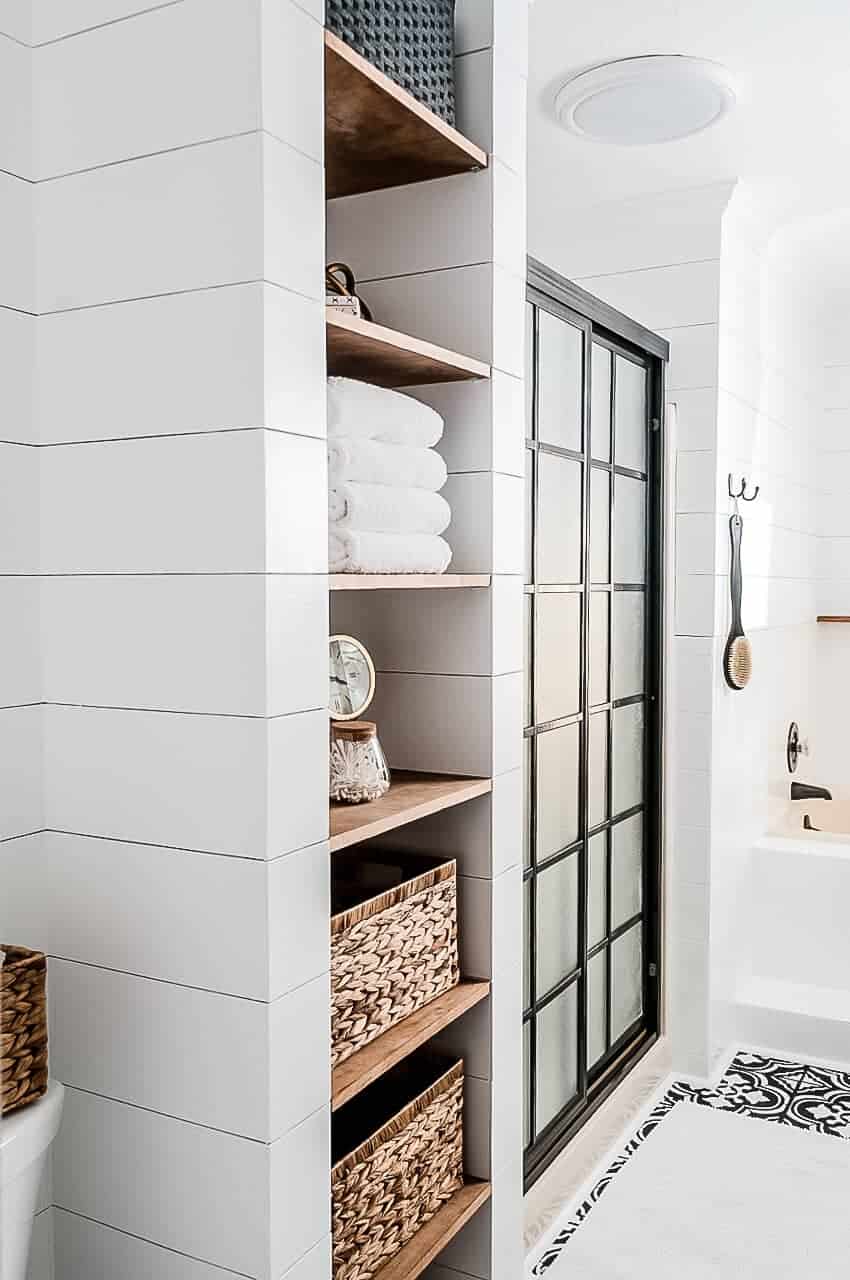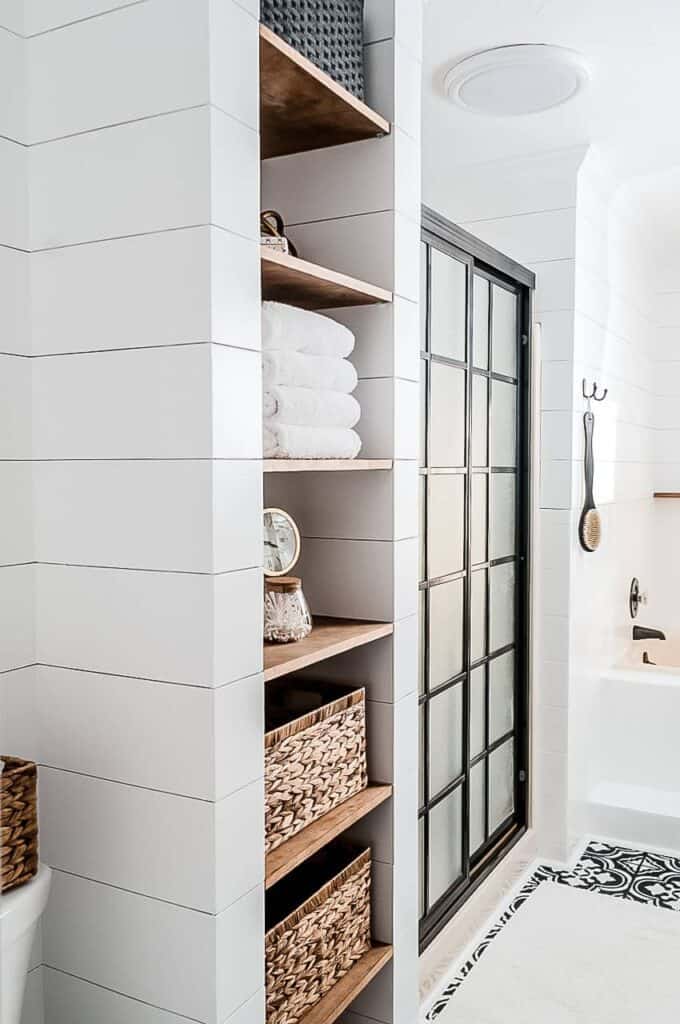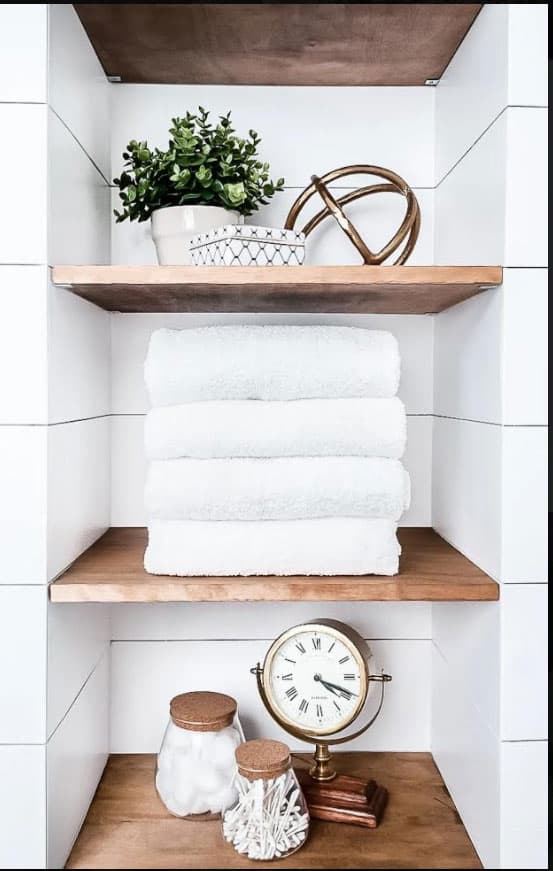 Beautiful, right?! I sure hope I can transform our bathroom closet into an amazing organized space like that for $100. I am going to need all five weeks of the challenge.
Here's the list of things that need to be done.
remove door and door frame
build a wall to cover heating vent
paint or wallpaper the existing walls
paint or replace the shelves
organize all the stuff (and toss most of it!)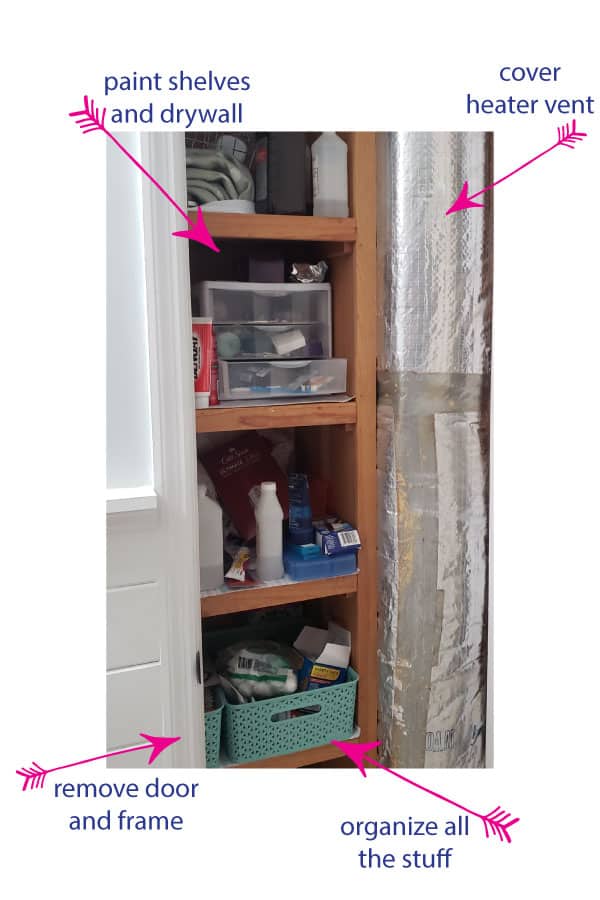 Organizing our bathroom closet isn't one of those beauty projects that everyone can see like our mudroom refresh or our kitchen remodel but I am looking forward to finally getting this one done.
I am also excited to see all the projects over the next 5 weeks! Follow along with all the participants below for some great inexpensive DIY projects.