How to Decorate a Small Porch for Fall
Five easy ways to decorate
a small porch for Fall
Do you struggle with how to decorate a small porch?  It can be difficult to decorate a tiny area like a side porch or a front covered entry.  It's easy to use too many decorations and tempting to not use any decor at all.  The secret is somewhere in the middle.  
Today I am going to show you how to decorate a small porch for Fall with five easy tips.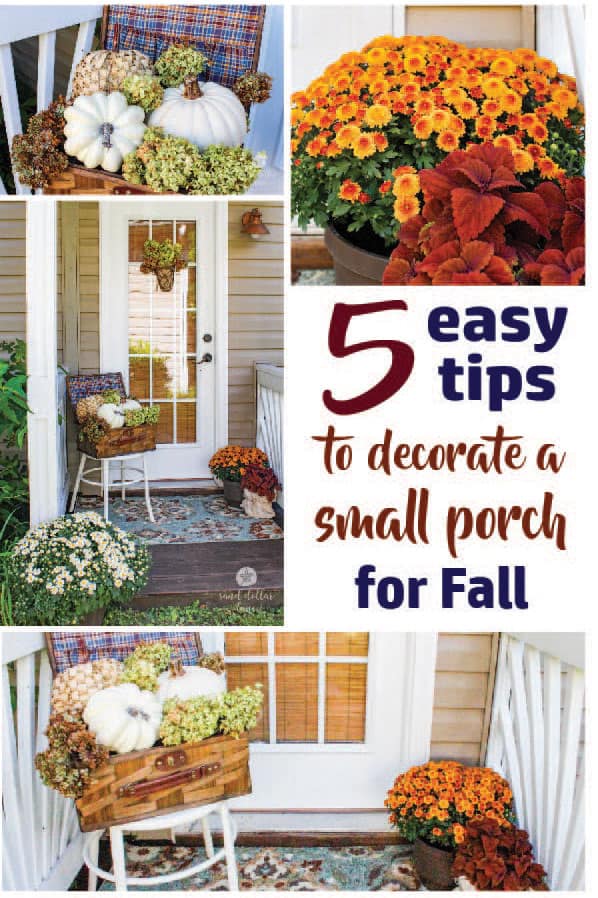 I am so excited to be joining a group of amazing bloggers featuring their Fall ideas this week.  All week our group has been sharing Fall decorating ideas, recipes and DIY's .  See the bottom if this post for all the participants and some great ideas!  Thanks to Angie from Postcards from the Ridge  for hosting this fun tour!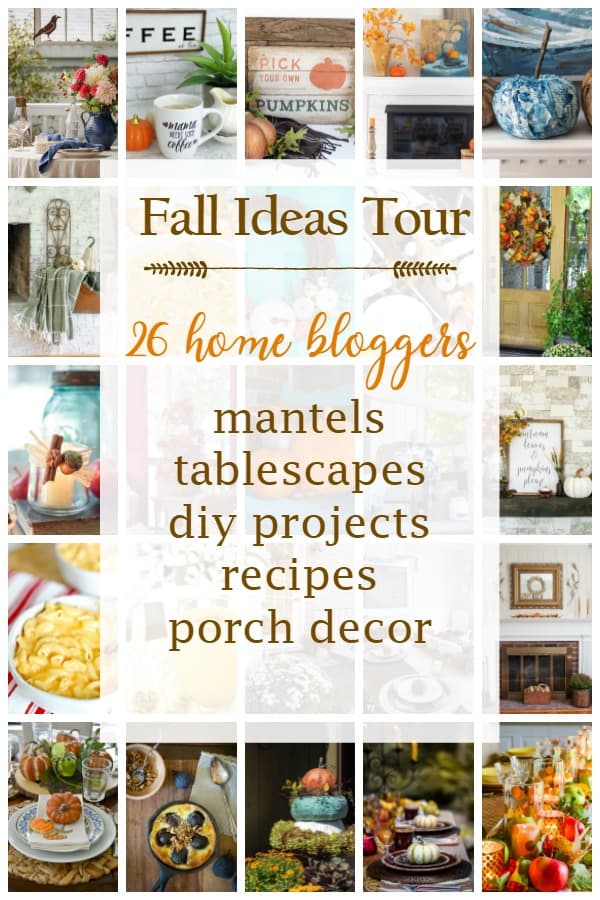 For your convenience, this post contains affiliate links.  See my full disclosure page here
How to decorate a small porch for Fall
1. Decorate the door- Small porches don't have a lot of floor space but they do have vertical space on the door.  Don't forget about this important area.  A small wreath or basket proportional to the space will pretty it up without making it too busy.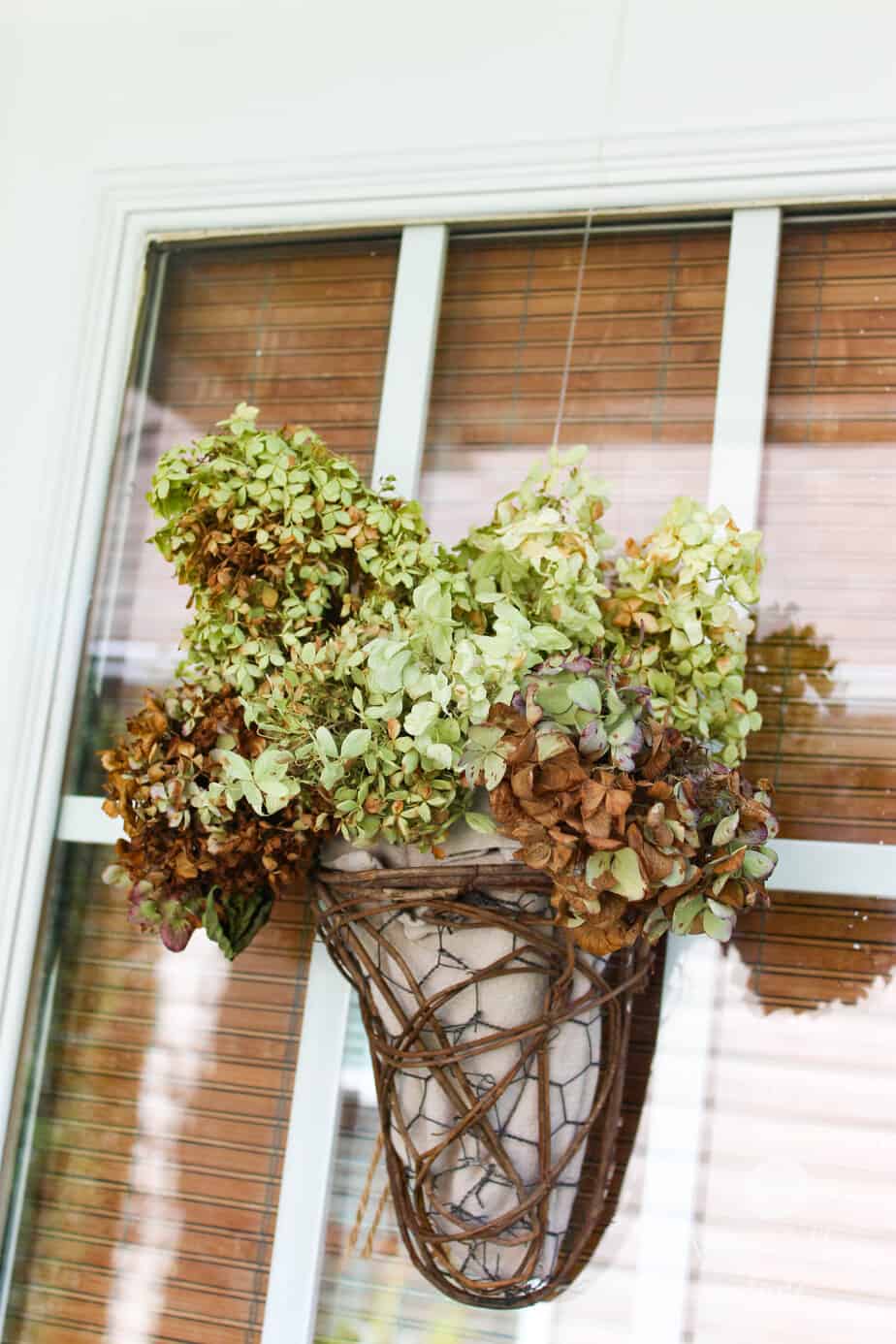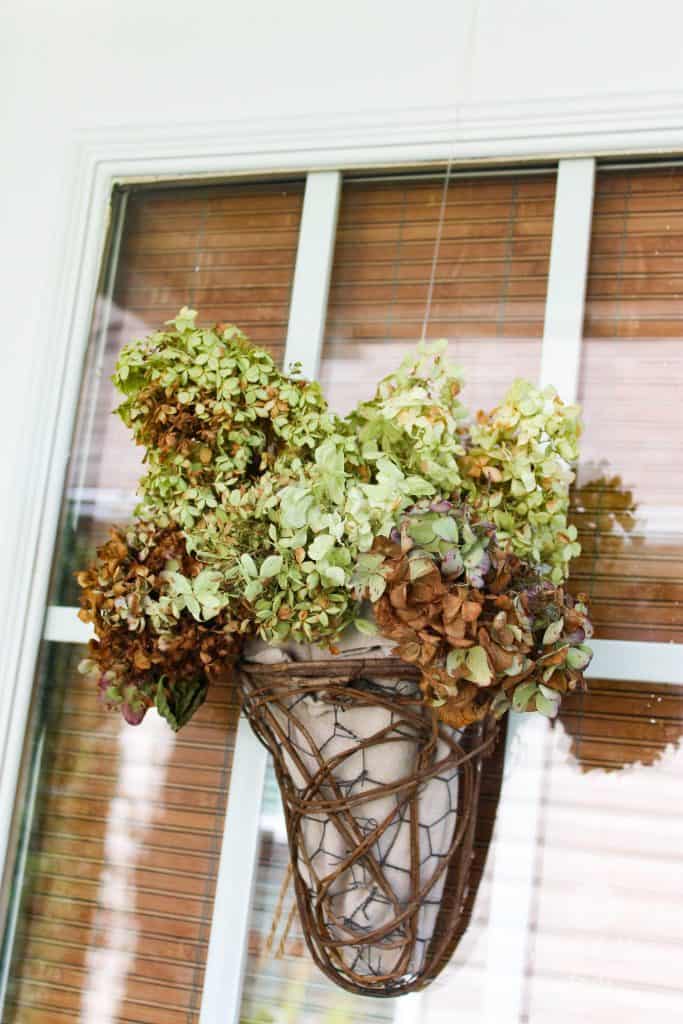 2. Add visual interest with a rug- You don't need to use a small door mat, use as large of an area rug as you can fit.  This rug adds color and visual interest without making the porch look crowded.  Because it's smaller, it's also affordable!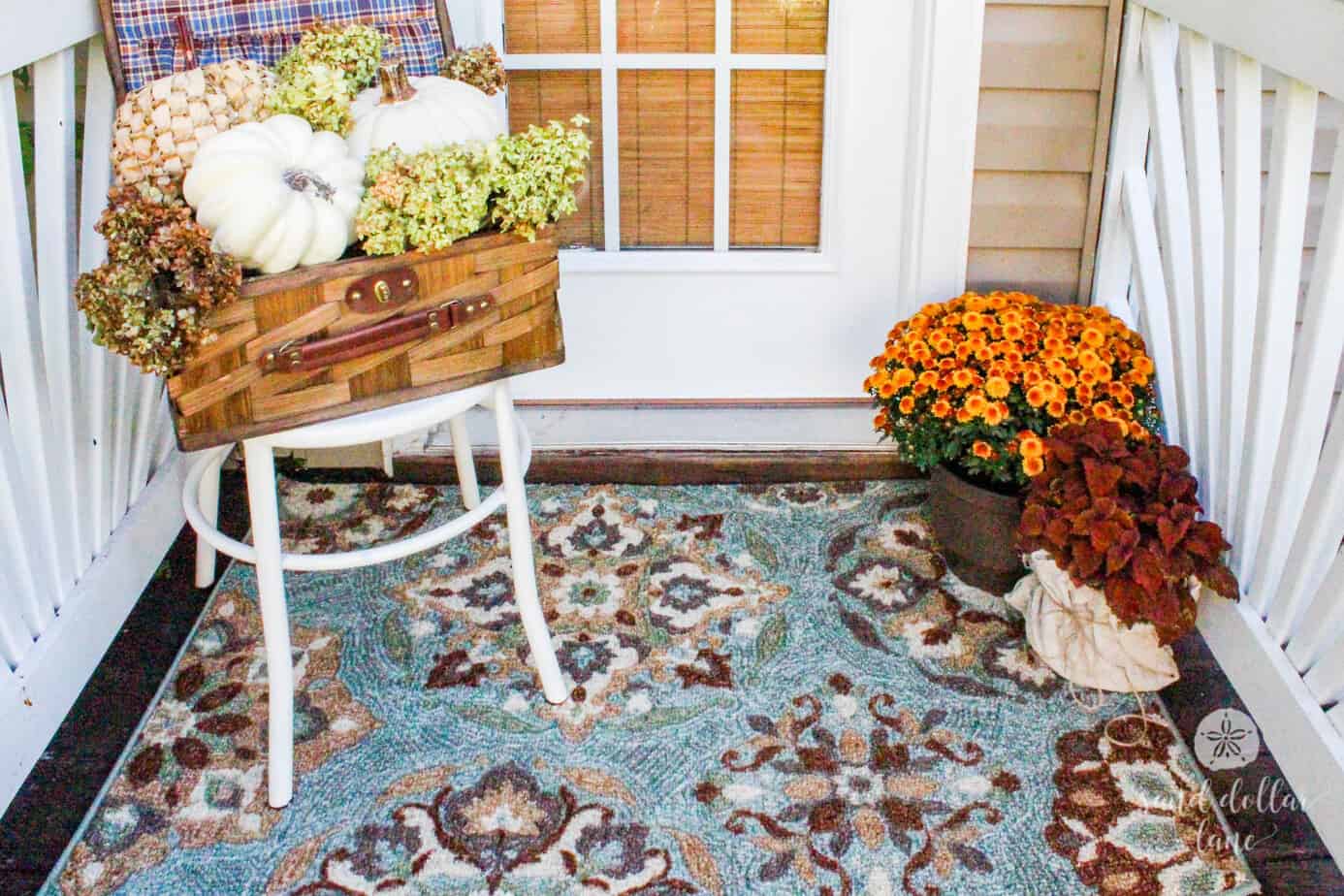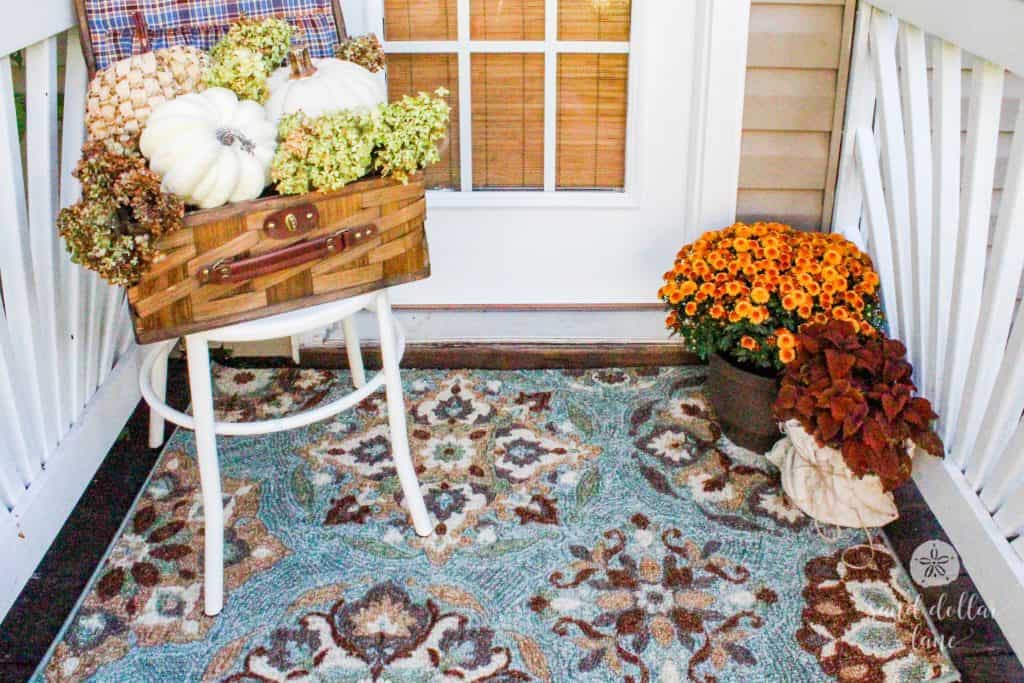 3. Don't overcrowd your space- Too many small items make an area look crowded and busy quick!  Just a few items is enough to dress up a small porch without overwhelming it.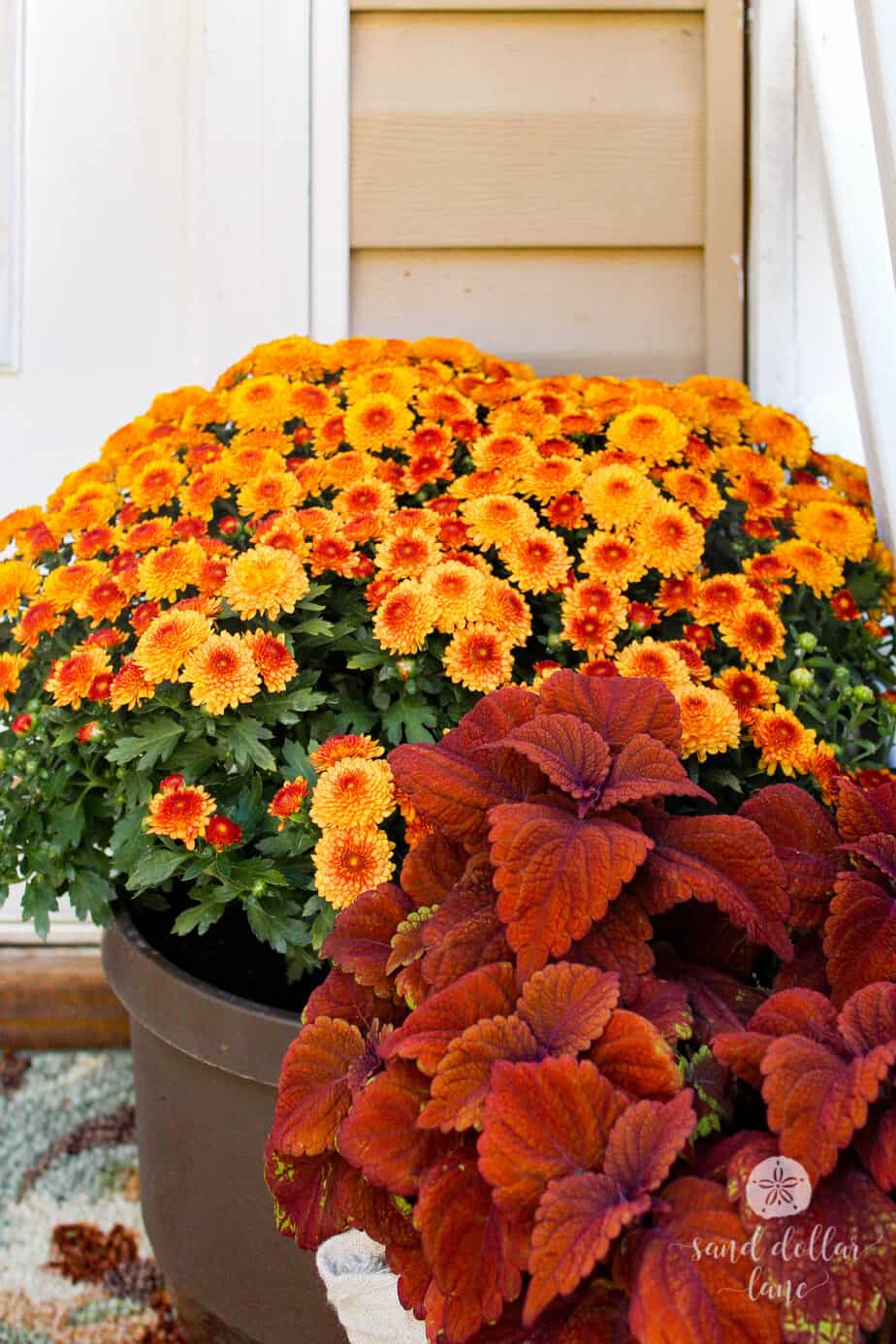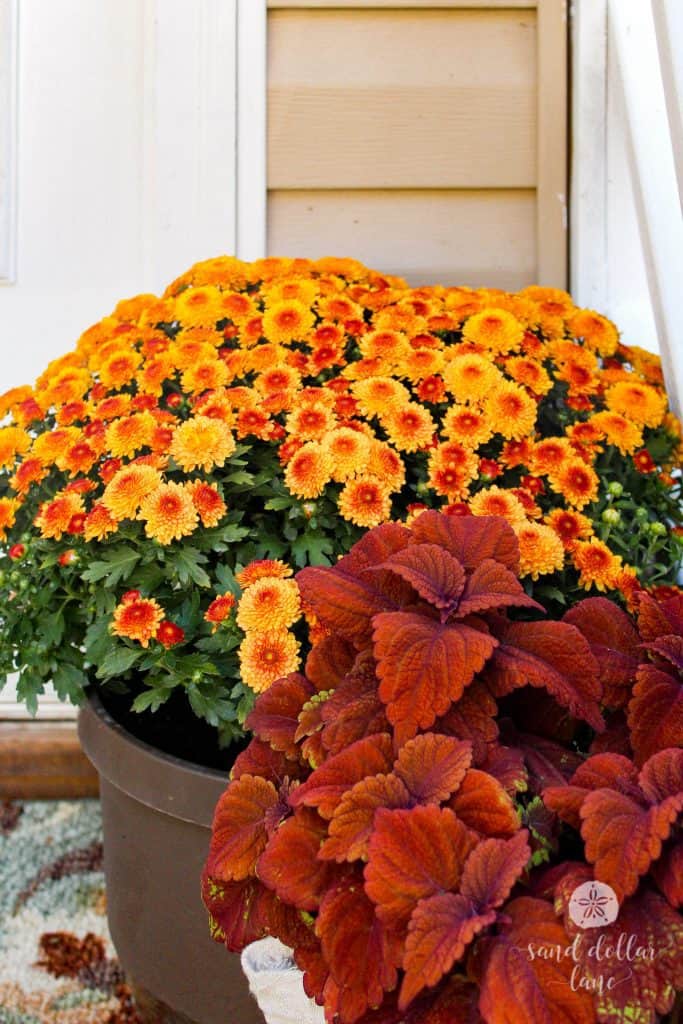 4. Use coordinating accessories- Similar items help move the eye around your space.  The blue and rust colors in the basket pull your eye from the blue and rust colors in the rug.  The green hydrangeas in the door basket pull your eye from the basket on the chair.  Too many different accessories and color combos will make your space confusing and hard on the eye.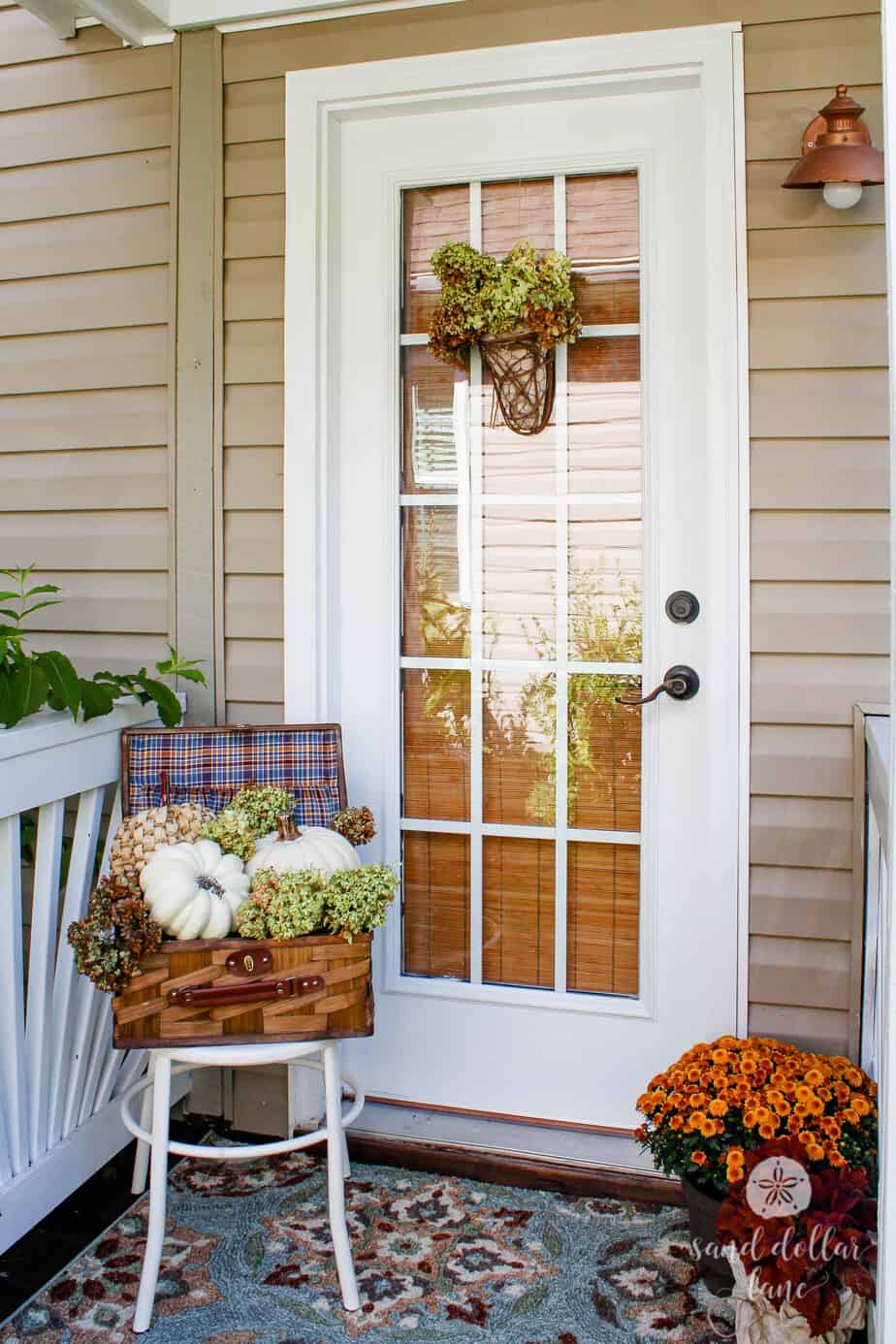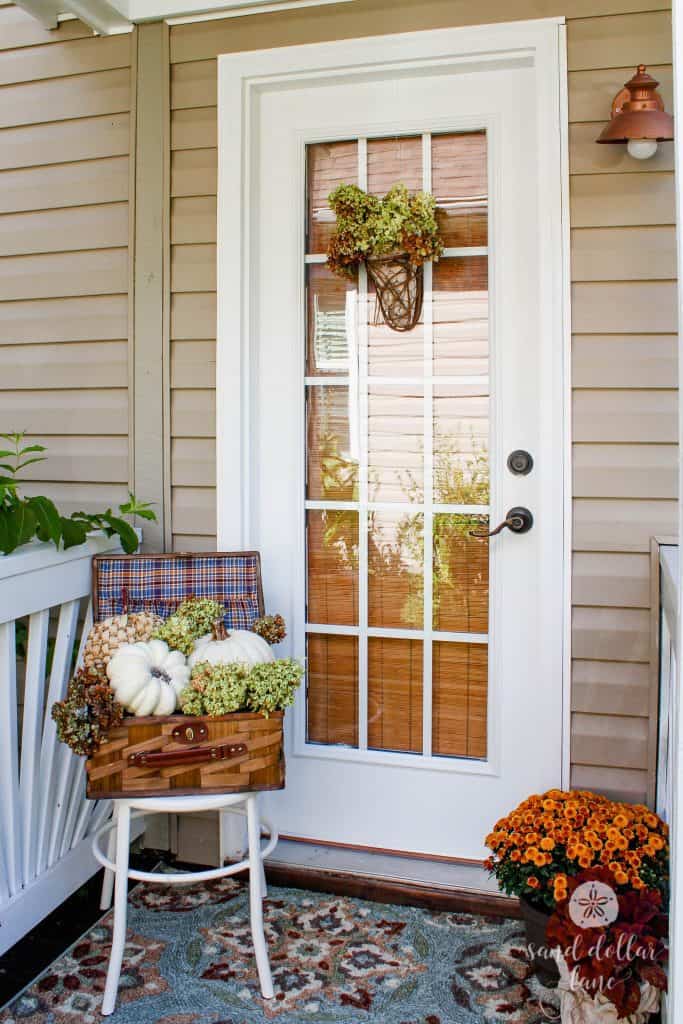 5. Move off the porch- Place a large flower pot, lantern or other larger accessory just off the edge of the porch.  This will make the area seem larger and more open.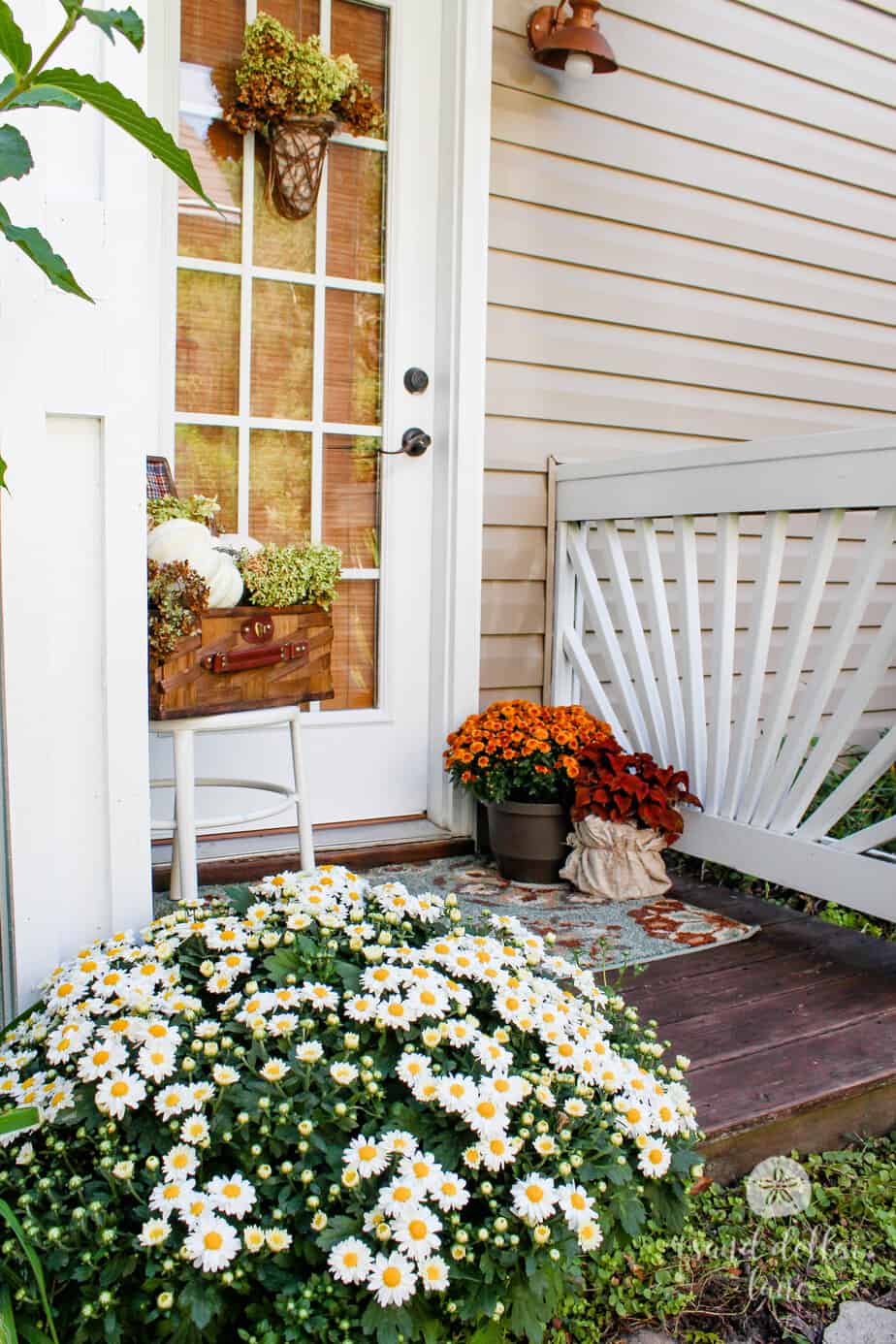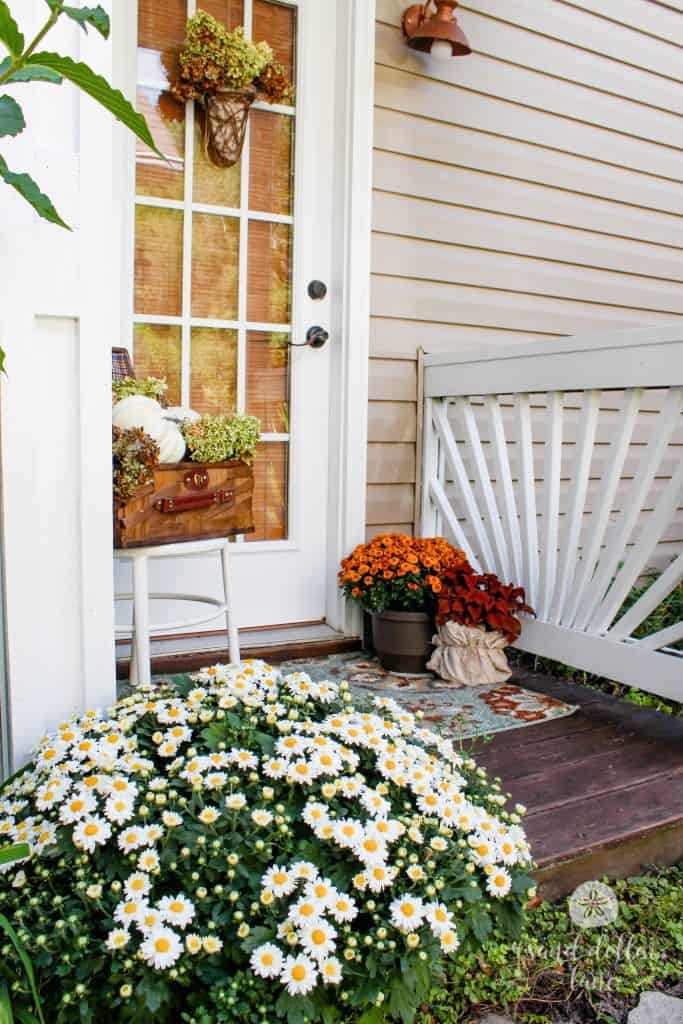 I hope these tips gave you some inspiration to help decorate your small porch for Fall. 
Tag us on instagram so we can see your Fall decorations!
Need ideas for decorating a larger porch for Fall?  Check out our Coastal Style Fall Porch from last year.
Fall Ideas Tour
Monday – Fall Mantel Decor Ideas
Tuesday – Fall Tablescape Ideas
Wednesday – Fall DIY Projects
Thursday – Fall Recipes
Friday – Fall Porch Decor Ideas