We're at week 4 of the One Room Challenge! We're making good progress on our coastal Bathroom/Laundry Closet remodel. This week we focused on the laundry closet.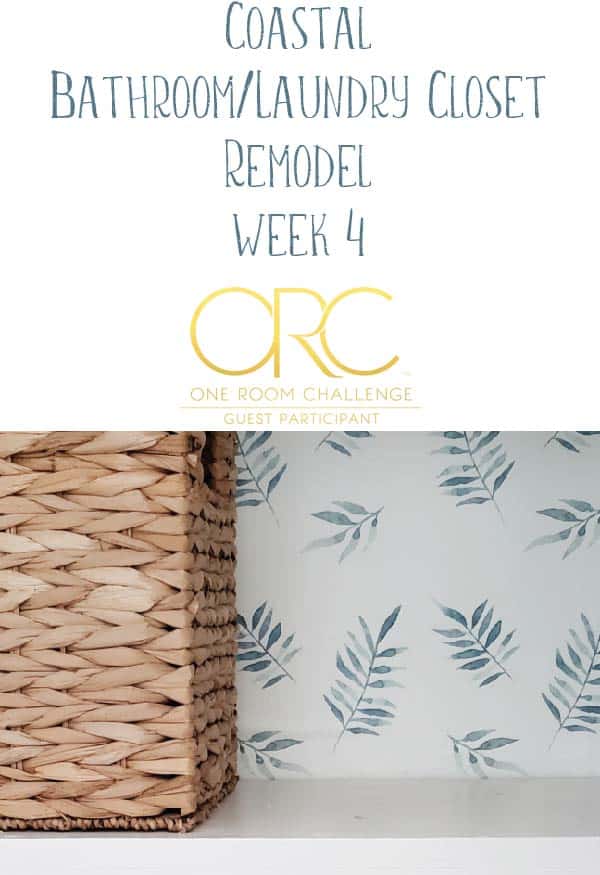 The laundry closet will be finished today which is a great thing because the laundry is piling up around here!! I've changed my mind a few (hundred) times since I shared my coastal laundry area mood board.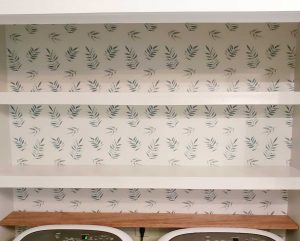 I get to this point in almost every project we do. I plan for weeks, start the project, change my mind, come to a standstill because I don't know what I want to do.
Then I get sick of having a started project in the way (in this case it's a washer and dryer in the middle of a small bathroom!) and bust out the rest of the room like nobody's business.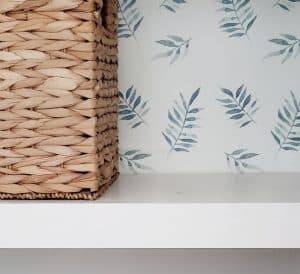 You would think by now I would know and accept that this is how I roll.
We added the trim around the laundry closet opening. This was one of those little things that make a big difference in the whole space.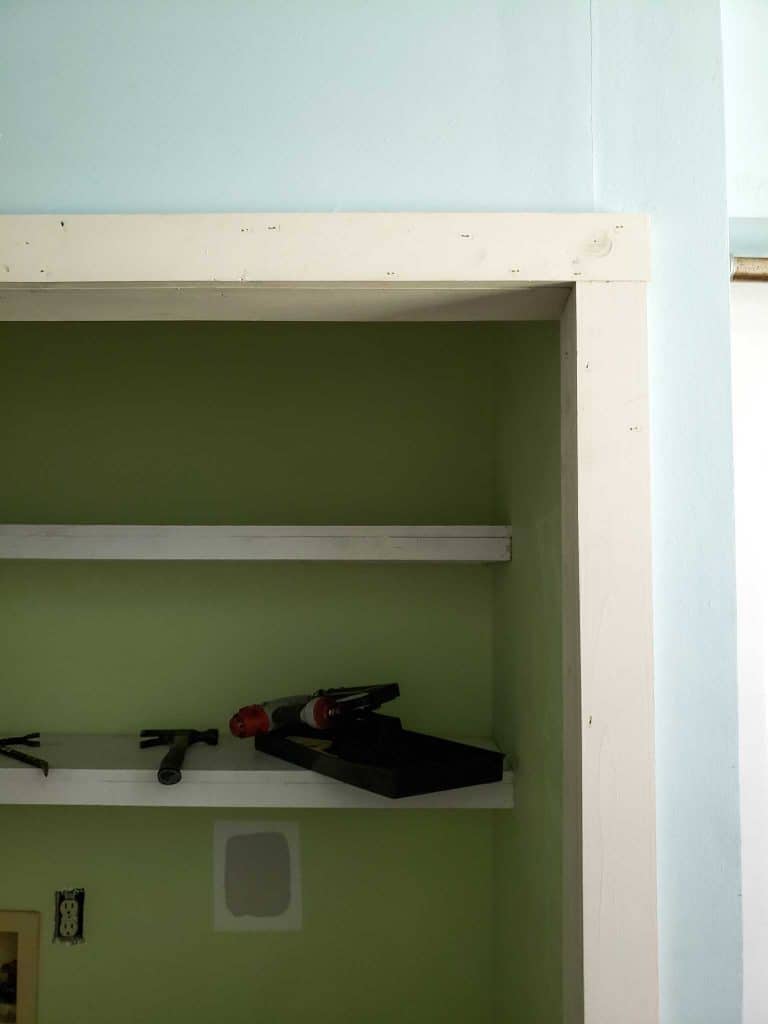 We painted the side walls of the laundry area Repose Gray (which I am loving way more than I expected!) and made wallpaper for the back wall. So far, the wallpaper is my favorite thing about the entire room remodel!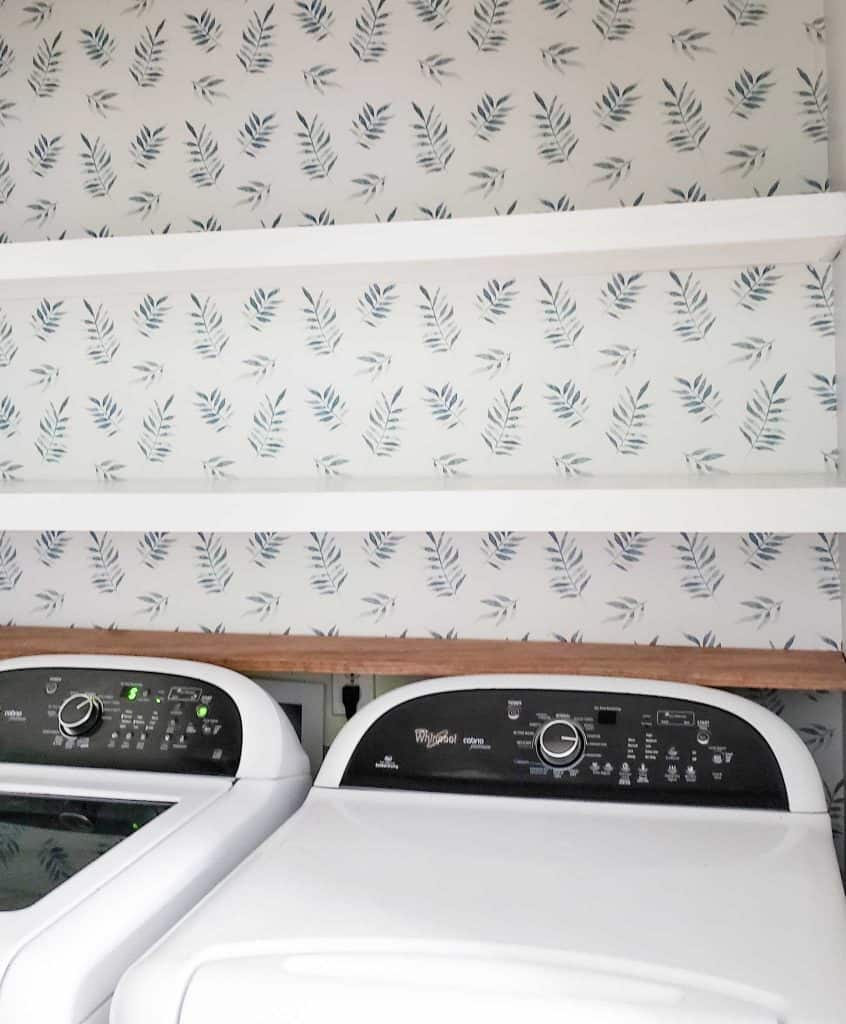 We ran into an issue with the old pipes as we hooked the washer back up. The spigot was leaking and because the pipes are from the 80's it wasn't as simple as unthreading it and replacing it. The wall had to be cut and the copper pipe cut and a new piece soldered on. Fortunately, JC is amazing and can handle all of the above so we didn't have to pay anyone to do any of it. But it was an additional expense for parts and it took up almost a full day of work time.
This coming week we plan to paint the rest of the room, paint the floor grout, build the coolest mirror ever and refinish the vanity. Keep your fingers crossed for us that there are no more surprises, especially plumbing surprises!