We're at week 4 of the One Room Challenge!  We're making good progress on our coastal Bathroom and Laundry Closet remodel.  Read on for some inspirational laundry closet ideas!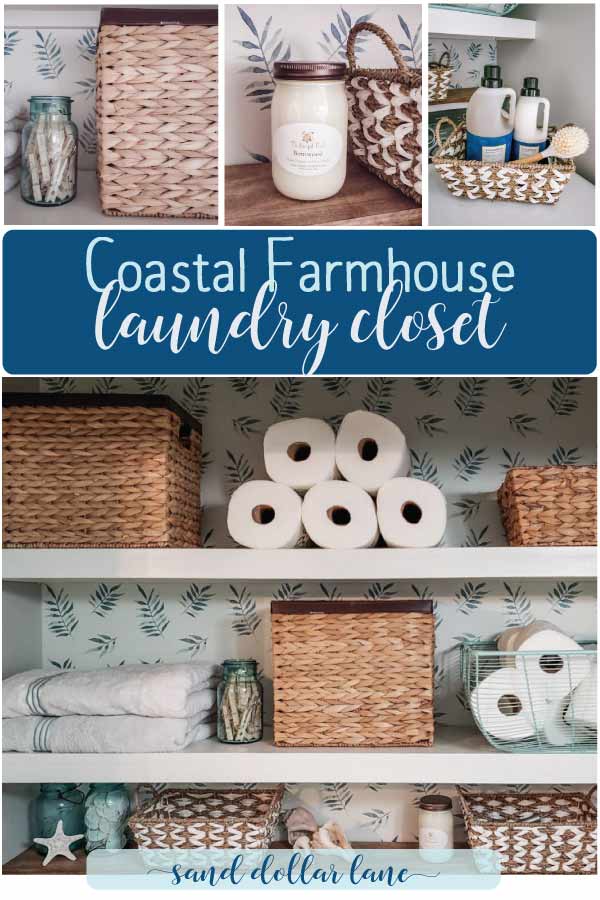 The laundry area of our coastal bathroom remodel will be finished today which is a great thing because the laundry is piling up around here!!  I've changed my mind a few (hundred) times since I created this coastal laundry closet ideas mood board.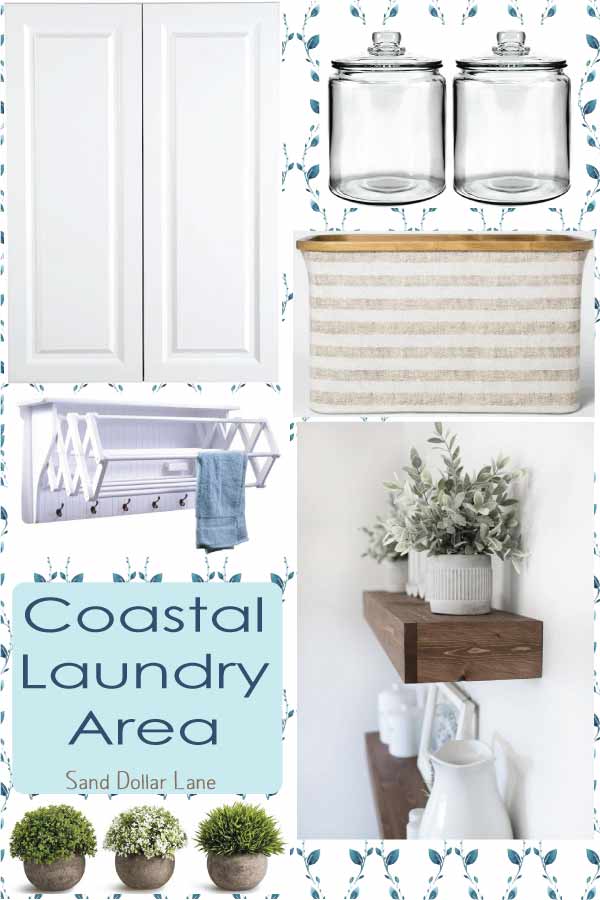 Laundry Area Ideas

Wooden Shelves  //  Glass Jars  //  Baskets  //  Faux Plants
I get to this point in almost every project we do. I plan for weeks, start the project, change my mind, come to a standstill because I don't know what I want to do.
Then I get sick of having a started project in the way (in this case it's a washer and dryer in the middle of a small bathroom!) and bust out the rest of the room like nobody's business.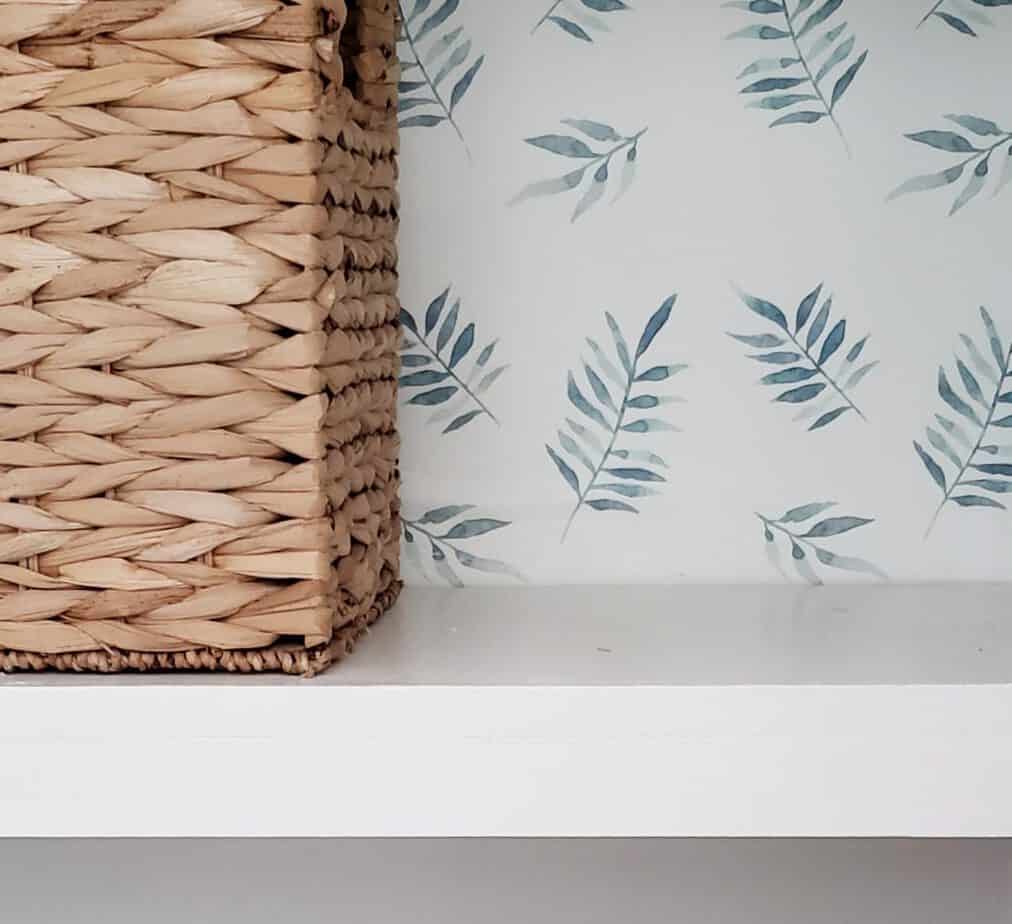 You would think by now I would know and accept that this is how I roll.
Laundry Closet Remodel
ideas you may not have thought of

wallpaper and paint

shelving

accessories
Laundry Area ideas you may not have thought of
One of the little things that makes a big difference in the whole space is the trim around the laundry closet opening.  There wasn't anything there before and you really didn't notice that it needed something until the trim was installed.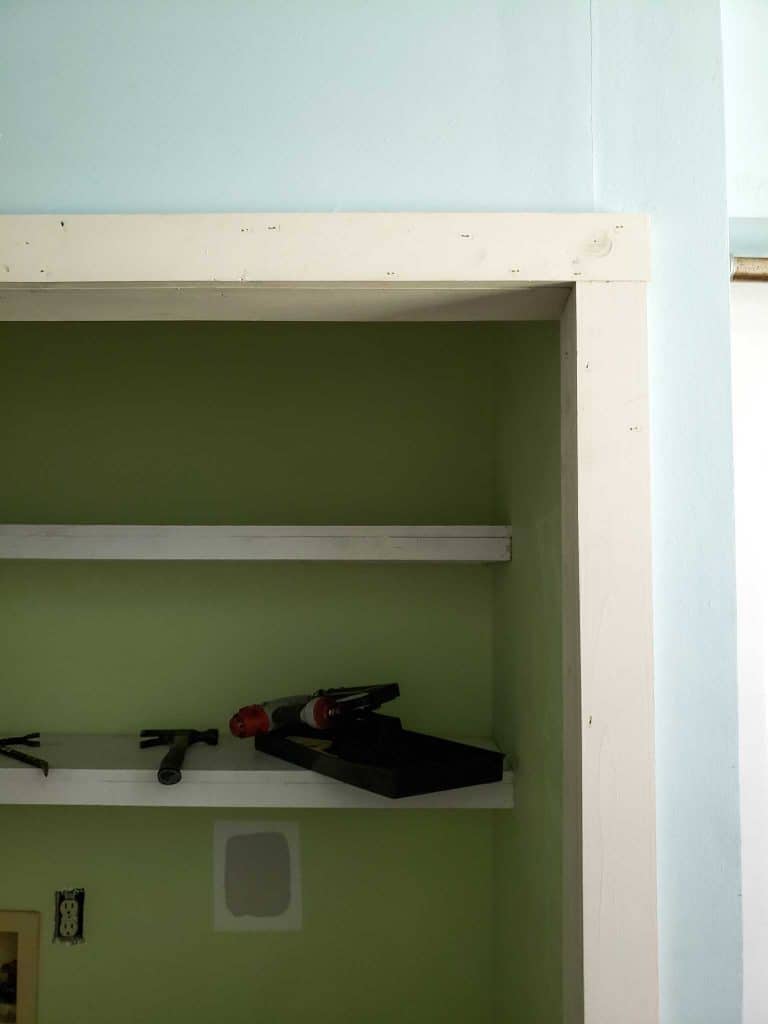 Another great idea for a small laundry area is a basket on top of the dryer for necessities.  Having the laundry soap, fabric softner, dryer balls, etc within easy reach makes doing laundry slightly less tedious.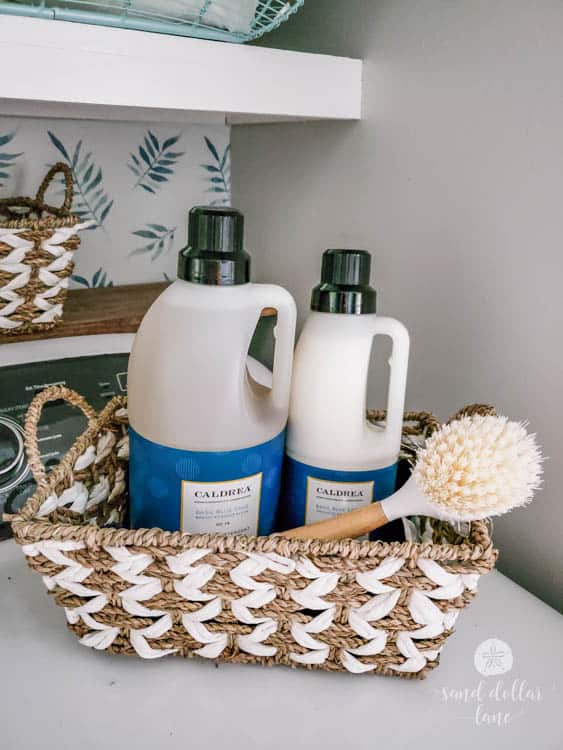 Laundry Area Paint and Wallpaper
We painted the side walls of the laundry area Repose Gray (which I am loving way more than I expected!) and made wallpaper for the back wall.  So far, the wallpaper is my favorite thing about the entire room remodel!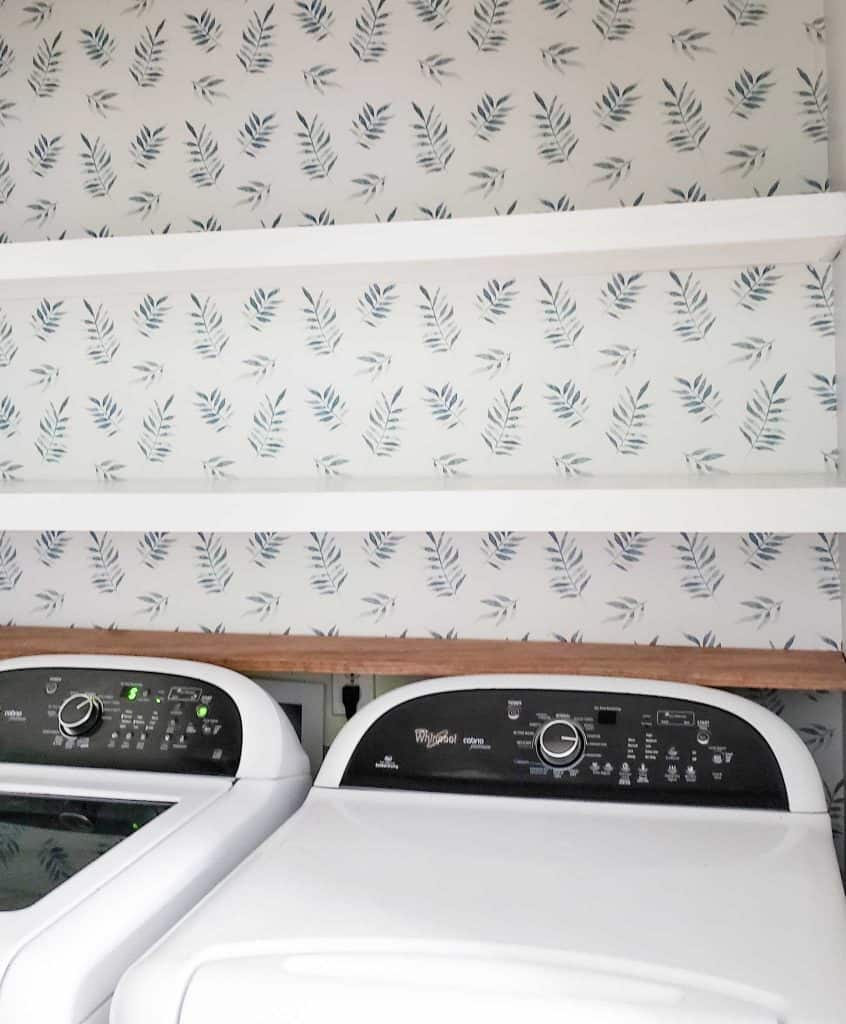 We ran into an issue with the old pipes as we hooked the washer back up.  The spigot was leaking and because the pipes are from the 80's it wasn't as simple as unthreading it and replacing it.  The wall had to be cut and the copper pipe cut and a new piece soldered on.  Fortunately, JC is amazing and can handle all of the above so we didn't have to pay anyone to do any of it.  But it was an additional expense for parts and it took up almost a full day of work time.
Laundry Area Shelving
Shelving is a must in a small laundry area.  We built these shelves years ago when we first moved in.  All they needed this time was a coat of paint.  An addition to this space is the shelf directly above the washer and dryer.  It is so handy for this short girl!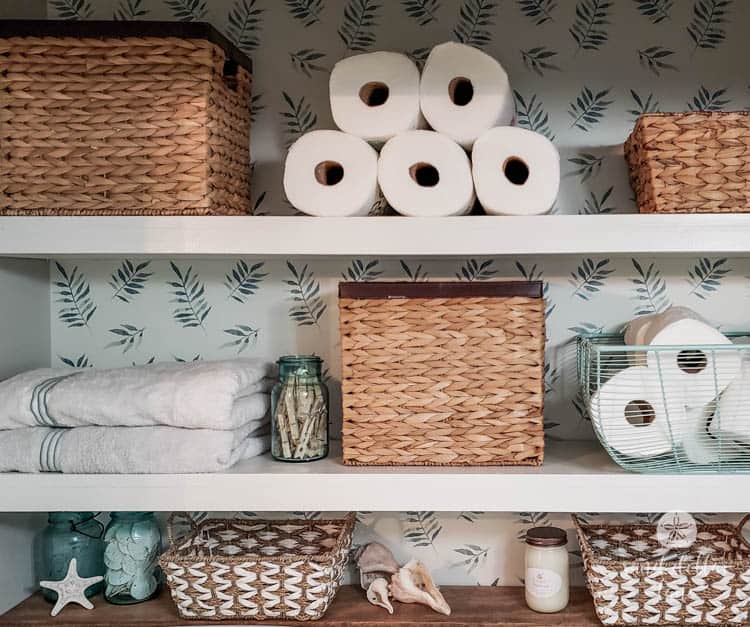 Laundry Closet Accessories
Baskets are a must for any laundry room.  Let's face it, there are things in a laundry area that don't need to be used every day. Pop them in a basket and in the case of my iron, it's out of sight, out of mind 😛 
Mason jars add a pop of color while corraling things like clothes pins. Seashells and candles are a fun decorating touch.

Baskets (similar)  //  Candle  //  Ball Jar
What do you think of our completed laundry closet?  If you have more laundry closet ideas please share, I love hearing your ideas!