Clean Living- Simply Earth Essential Oil Subscription Box
This post is sponsored by Simply Earth
Clean living can be easy and fun with Simply Earth, an essential oils subscription box.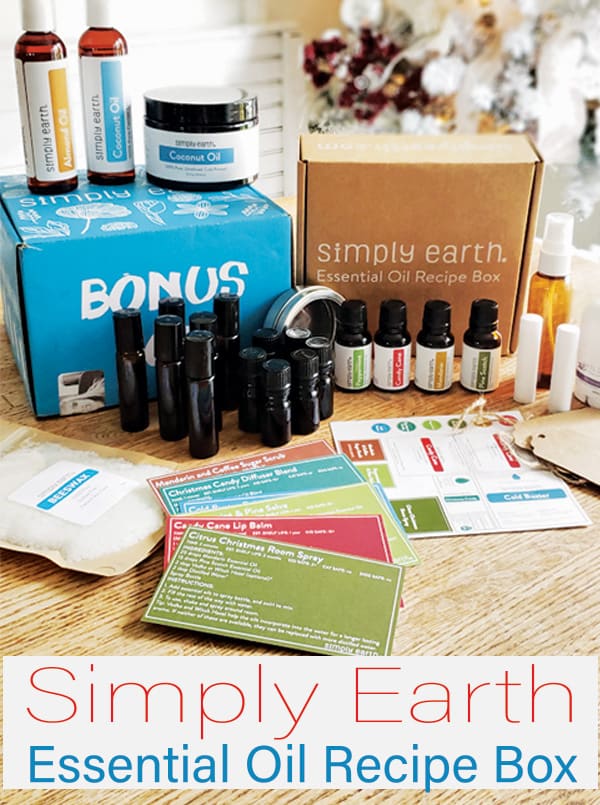 While we've always been very environmentally friendly around here, lately we're making an extra effort to live and eat cleaner. I was thrilled when Simply Earth asked if I would be willing to review their latest essential oil subscription box. They even included an amazing offer for you! But first, let me tell you about this box.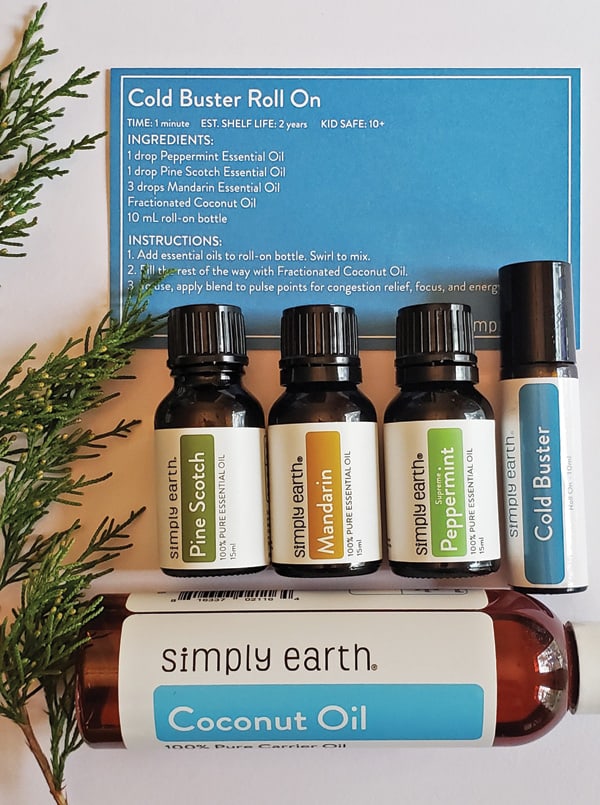 For your convenience, this post contains affiliate links (which means if you make a purchase after clicking a link I may earn a small commission but it won't cost you a penny more). See my full disclosure page here
Essential Oil Recipe Box
I was so impressed by the packaging and contents of the December Simply Earth Box. In addition to the monthly box, I received the Bonus Box which included lots of containers and carrier oils. They supplied almost everything I needed to create several recipes, including the labels for our completed products. The only thing I needed was witch hazel and distilled water. Side note- did you know that witch hazel is great for relieving mosquito bites? True story.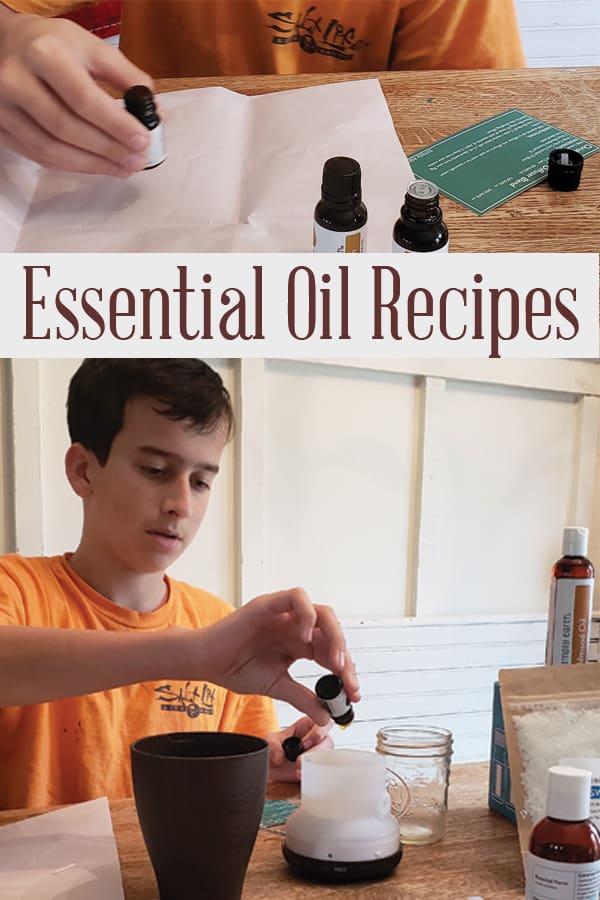 Essential Oil Recipes
Every one of the six easy to follow recipes is something I will use. Already Eli and I have made Christmas Candy Diffuser Blend, Cold Buster Roll On and Citrus Christmas Room Spray (smells amazing!). The recipe cards themselves come with all the information you could possibly want including shelf life and kid and pet safely info. In addition to subscription boxes, Simply Earth also offers essential oil sets, jewelry and accessories for clean living. The very best part? When you shop Simply Earth, 13% of their profits go to help fight human trafficking.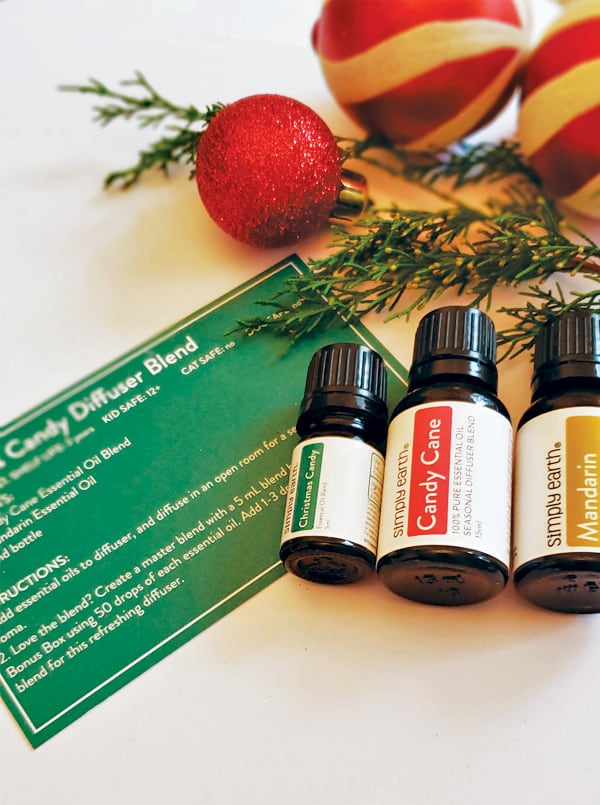 An amazing offer for you!
Simply Earth has a great offer for Sand Dollar Lane readers. Receive a $40 gift card with your initial subscription box and bonus box. You can use the $40 gift card on your future purchase or next box! If the December box is sold out (they sell fast!) you'll receive a starter box so you don't have to wait to receive a box which is especially great if you are giving a subscription as a gift. I have a couple people in mind to give this to as a Christmas gift!
Click HERE to sign up and be sure to use code SDLFREE to receive your $40 gift card!
I'm looking forward to hearing who would you give the gift of clean living. A friend? Your daughter? Yourself? Tell me in the comments!