Ladder Golf DIY – How to make your own lawn game
Want to build your own lawn game? It's quick and easy to build a DIY Ladder Golf Lawn Game!
Ladder Golf (or Ladder Ball as we call it) is my favorite lawn game. Very few people have been to our house and not been challenged to a game! We spend most of our free time outdoors either on the front porch or back deck or in the middle of the yard playing ladder ball!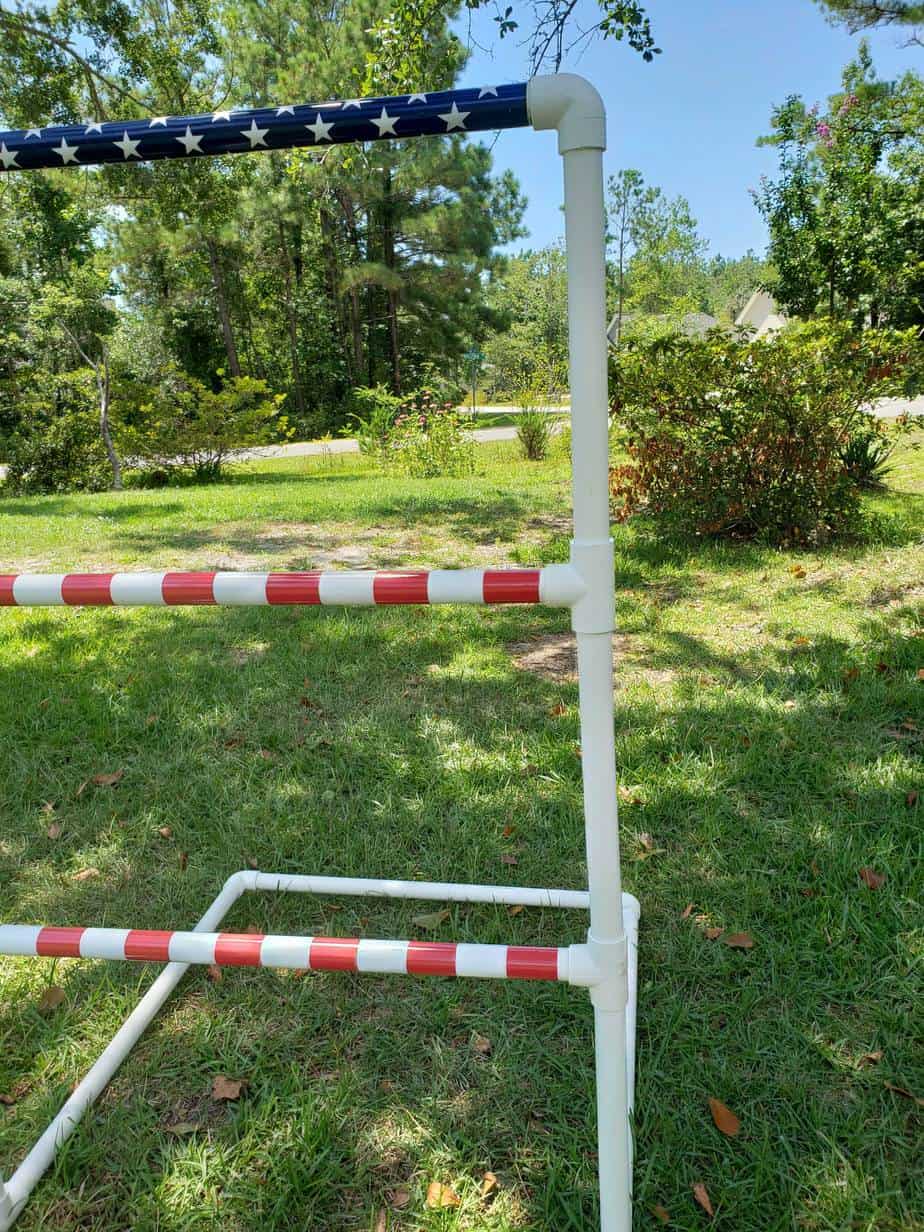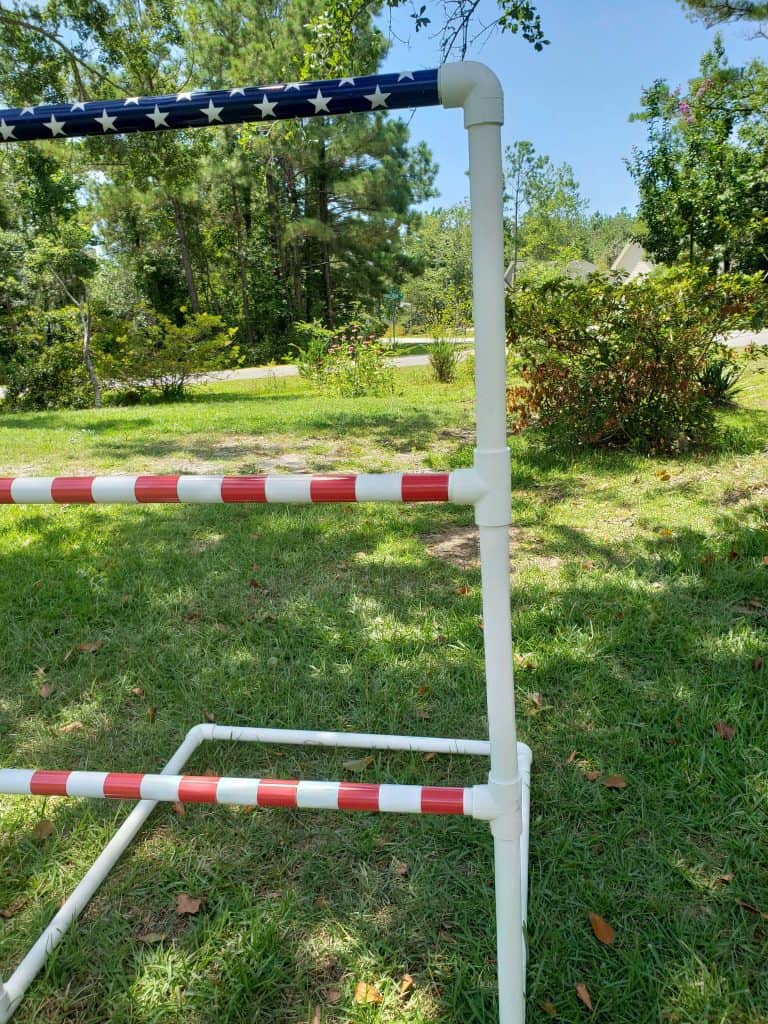 This month's DIY Challenge theme is OUTDOOR PROJECT. Be sure to check out all the other projects at the end of this post! The gals in our group really outdid themselves this month! You're going to love their amazing projects!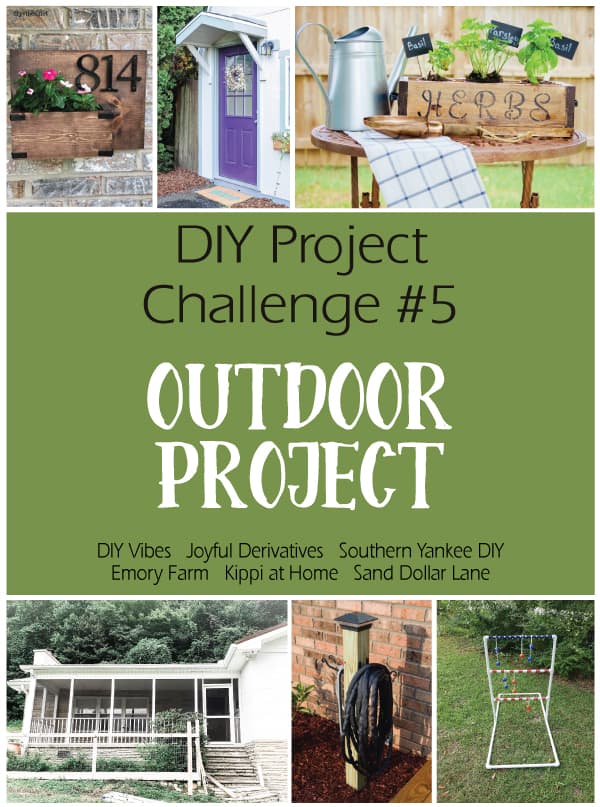 For your convenience, this post contains affiliate links. See my full disclosure page here
What Materials are Needed to Build a DIY Ladder Ball Set?
Materials to Build TWO Ladder Golf Goals
Twenty Four (24) – 24″ x 3/4″ PVC Tubes (you'll cut 6 of them in half to make twelve 12″ tubes)
Twelve (12) – 3/4′ T – PVC Connectors
Twelve (12) – 90 Degree 3/4″ PVC Connectors

Vinyl Decals (optional but oh so cute!)

PVC Cement (Optional)
Six (6) bolas (three of each color)
Etsy has some great bola sets too. I like the colors available here. You can also get ones with hearts or sports team logos here.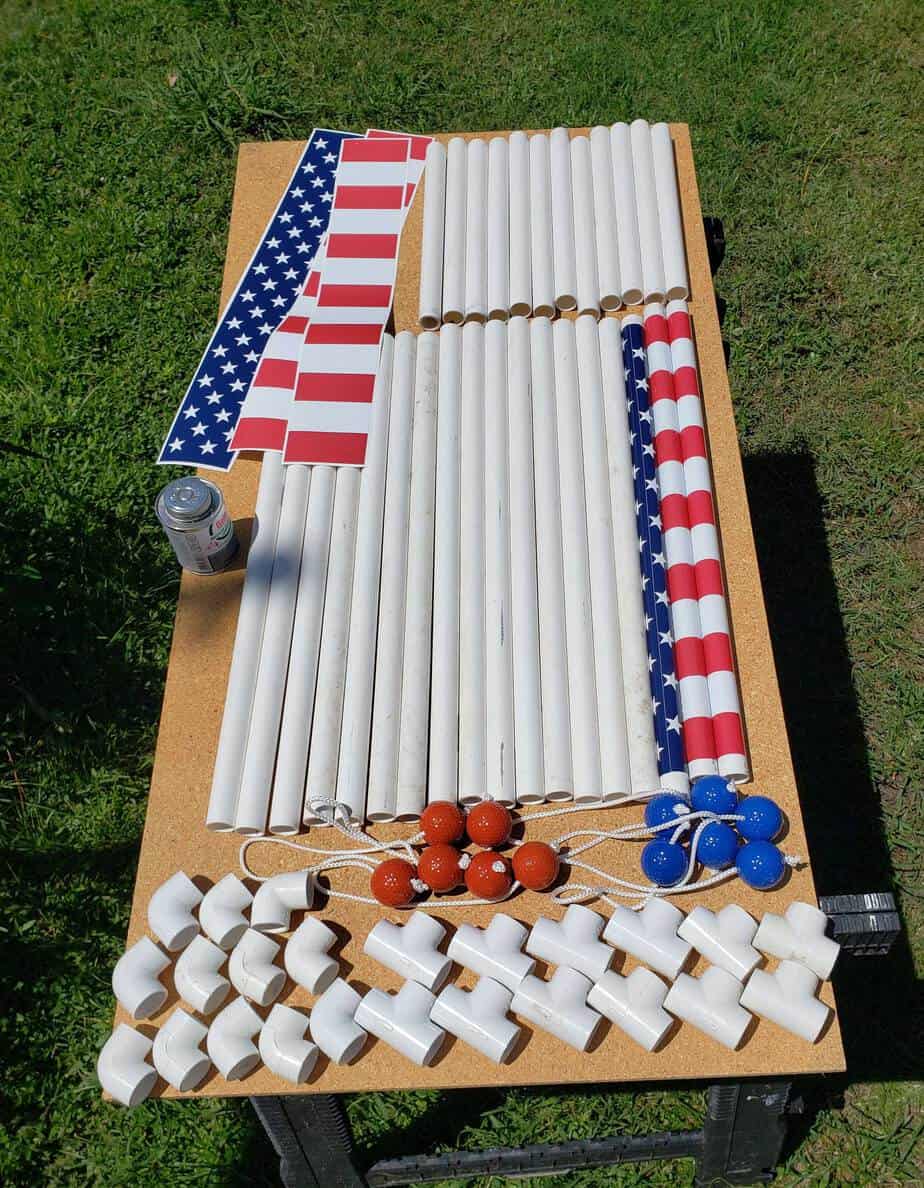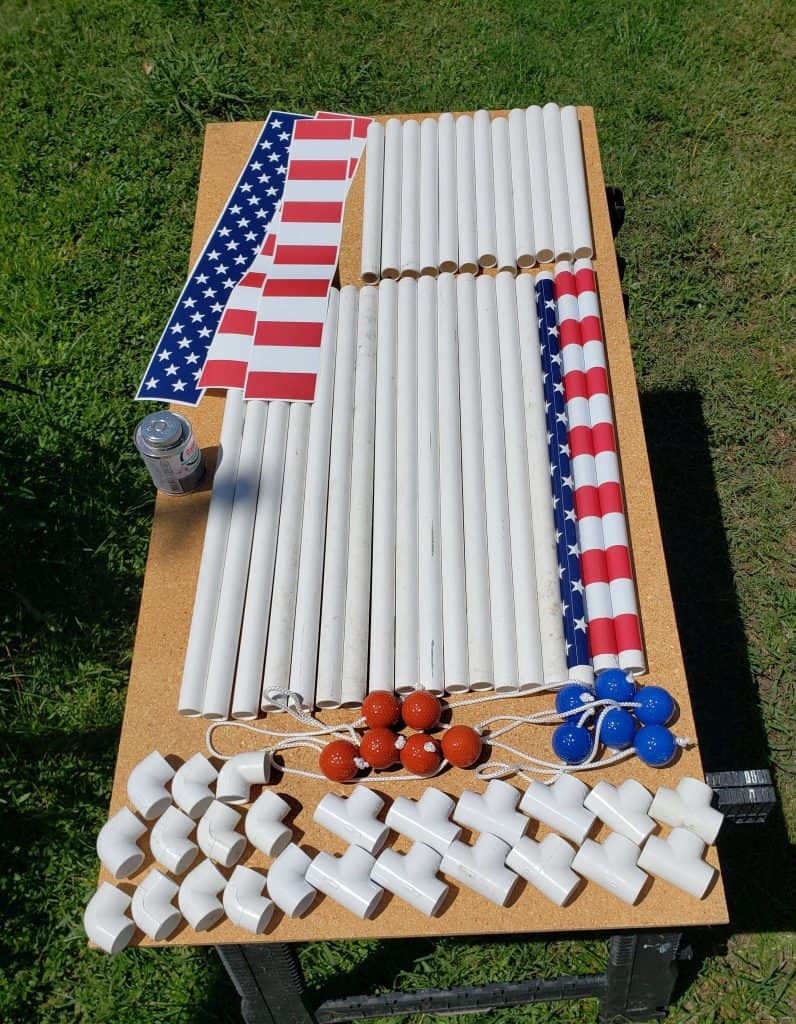 How do you make ladder golf?
These step by step instructions will help you build your very own Ladder Golf set.
Cut six of your 24″ pipes in half to make twelve 12″ pipes.

Wrap six of the 24″ pipes in vinyl

Lay out the horizontal bars, then the t's and elbows

Add the vertical bars and attach all pieces together

Build base with six 24″ pipes. We've seen Ladder Ball sets with shorter bases but we like a sturdy base that won't tip over.

Attach the base to the top of the goal.
Note- you can use PVC cement on each joint. We bring our set to the beach a lot so we don't cement ours. It's quick and easy to put together. Just be sure to have a bag for all the pieces so you don't lose any.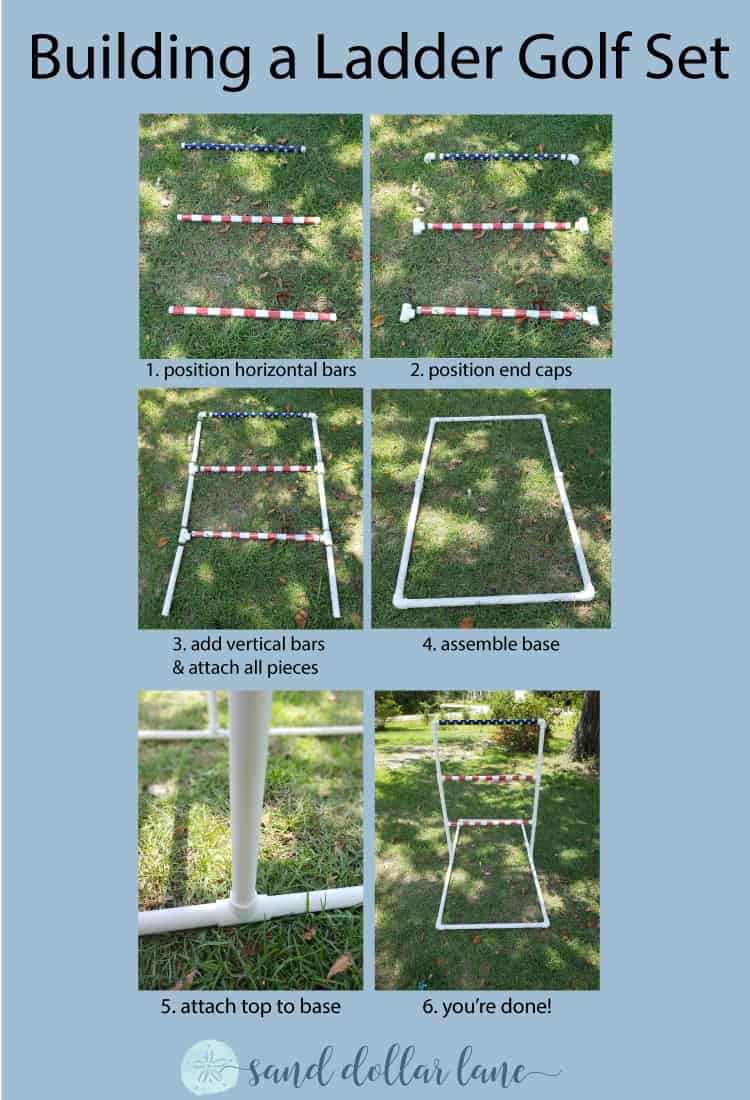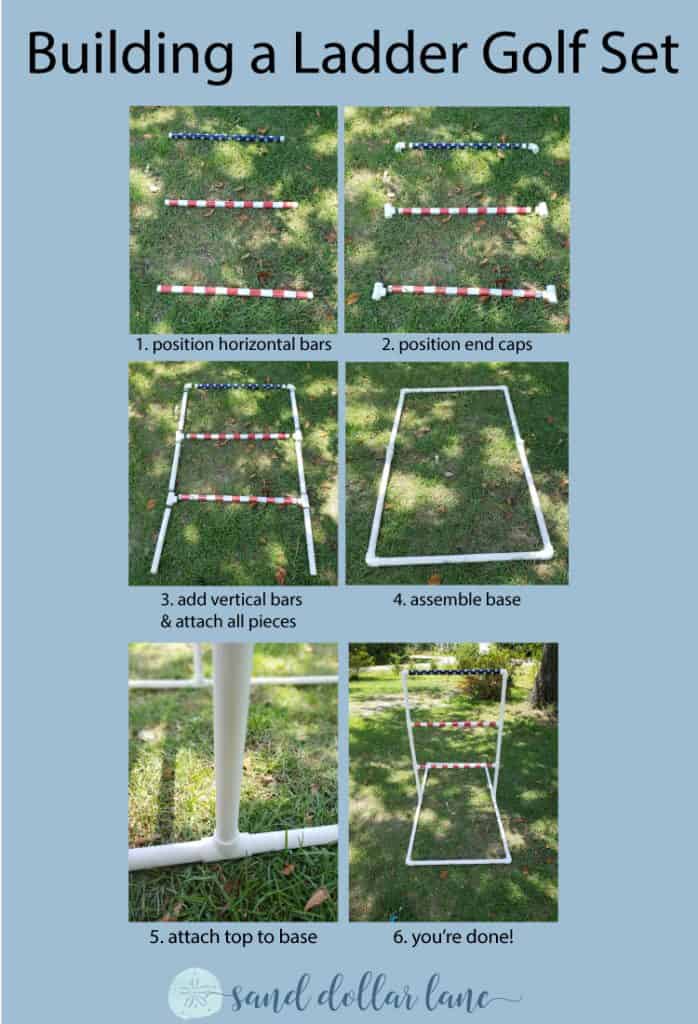 Let me know if you build your own DIY lawn game! On Wednesday, I will share instructions on how to play Ladder Golf!
In the meantime, check out all the amazing outdoor projects the DIY Challenge bloggers are sharing today!