Topsail Island Shopping 20+ amazing local artists at Coral Cottage Boutiques
In the mood for some Topsail Island Shopping?  
With over 20 local artists and craftspeople, Coral Cottage Boutiques has everything you could want or need!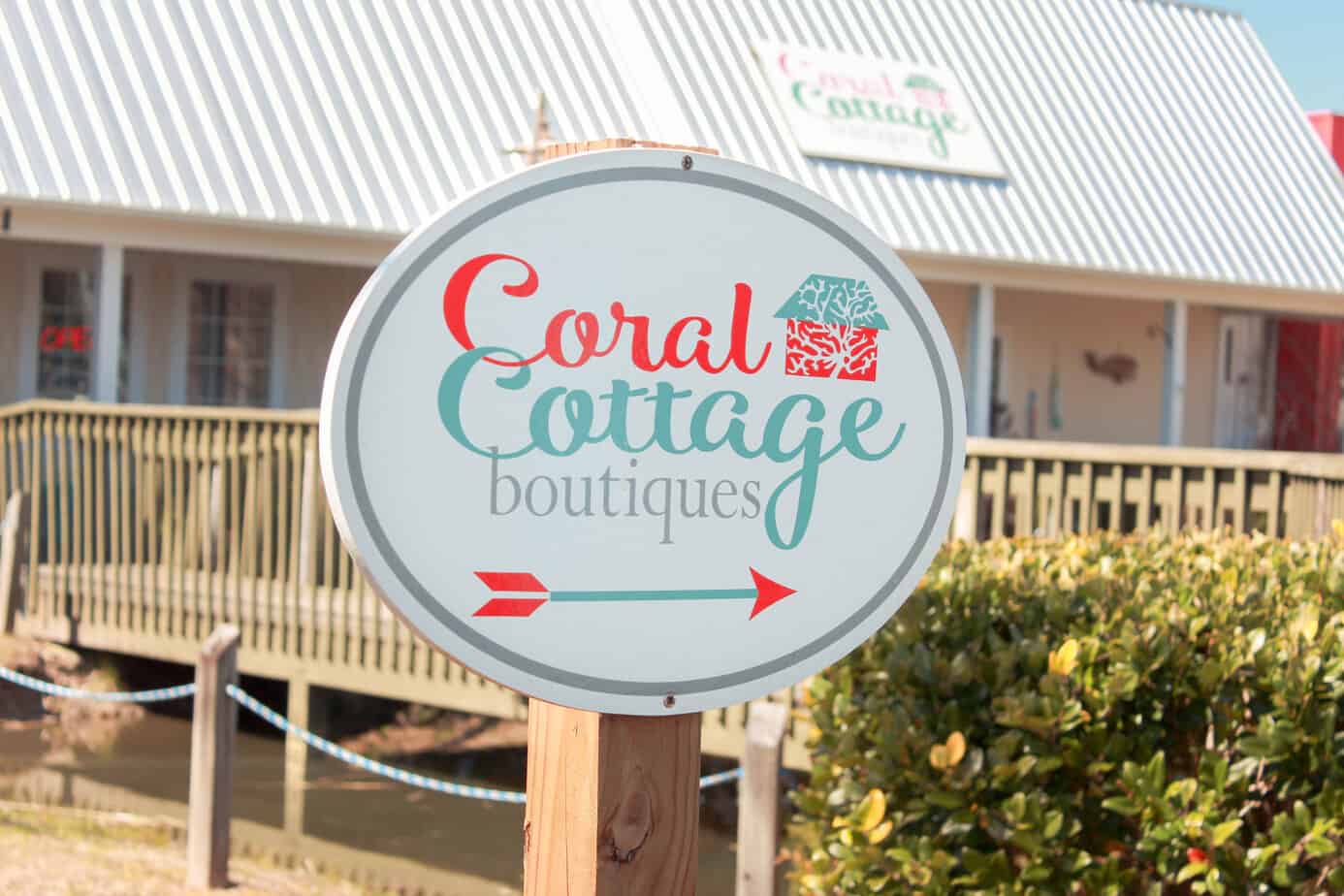 Coral Cottage Boutiques is truly one of my favorite shops in our area.   Owners Becky Borneman and Michelle Klein opened Coral Cottage Boutiques over three years ago and have created an amazing shop full of beautiful art, coastal home décor, clothing and accessories and so much more. Every time I go, there is something new!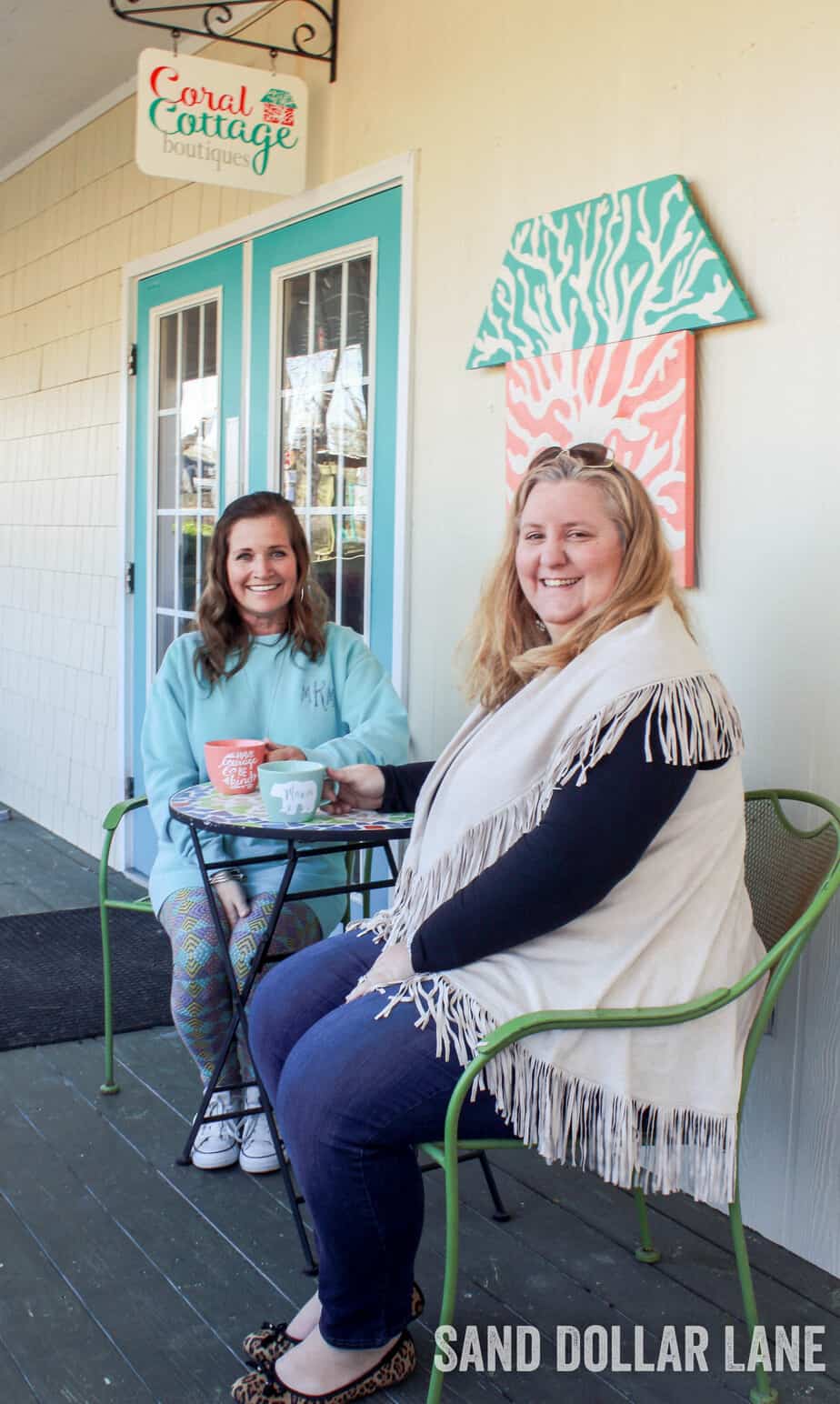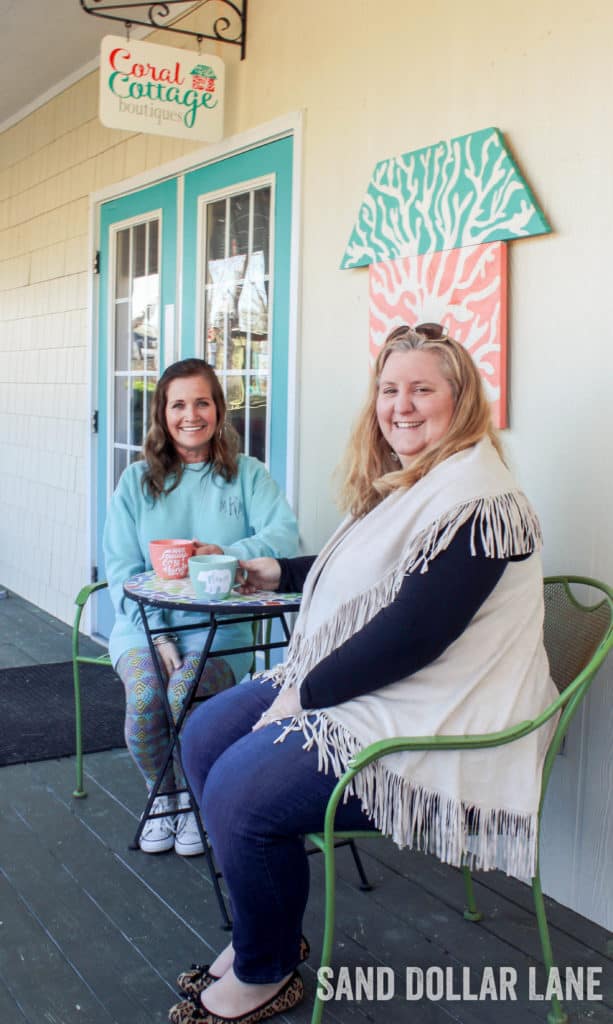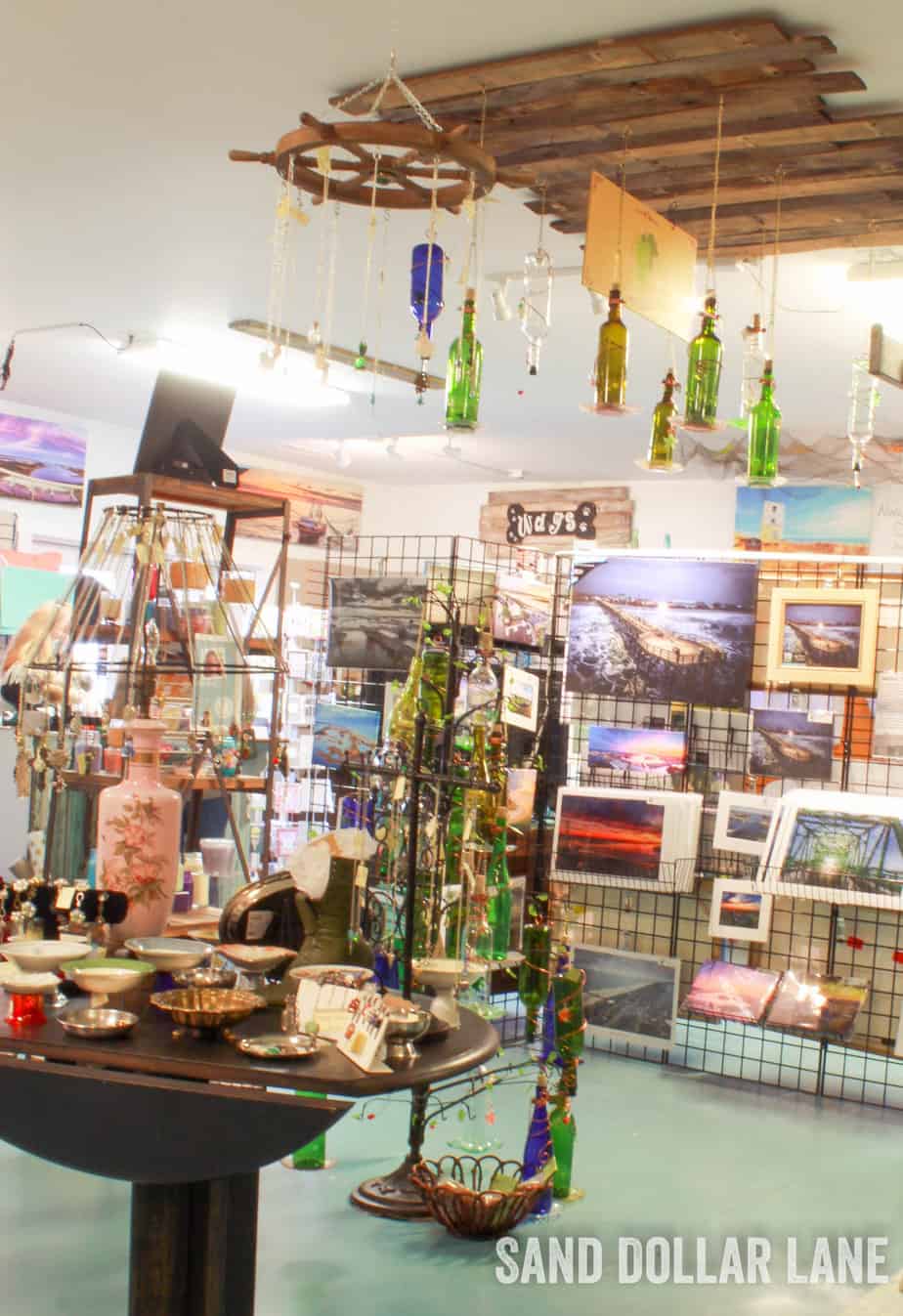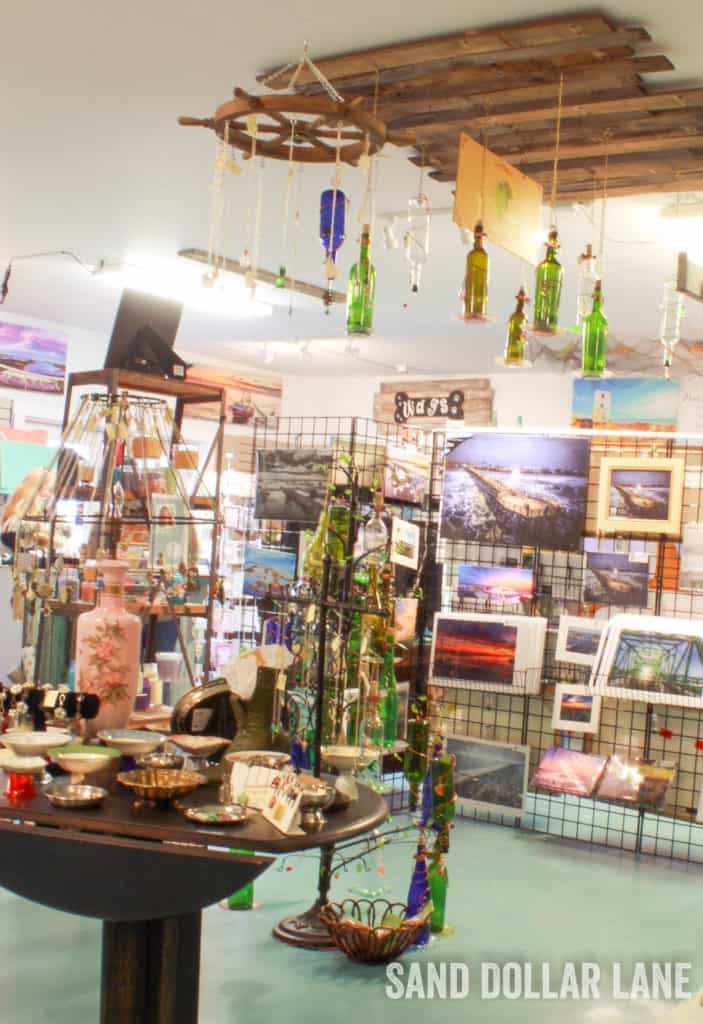 There is so much to look at in this cute shop, you could spend hours just checking everything out. 
They have Yogawear that transforms from morning to night, popped with Swarovski crystals, designed by a local Yoga instructor (Doll Yoga Wear)

Lilly inspired decals, dog collars, bibs, onesies, wall art, key chains created by a local seamstress (Lindsley Charles Boutique)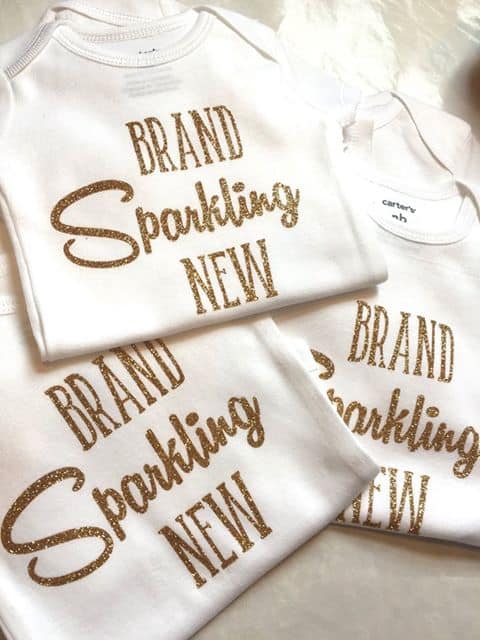 100% all natural soaps, sugar scrubs, bath bombs, linen spray, lavender sachets, body butter, lip balms  (Wash Bucket Soap Company)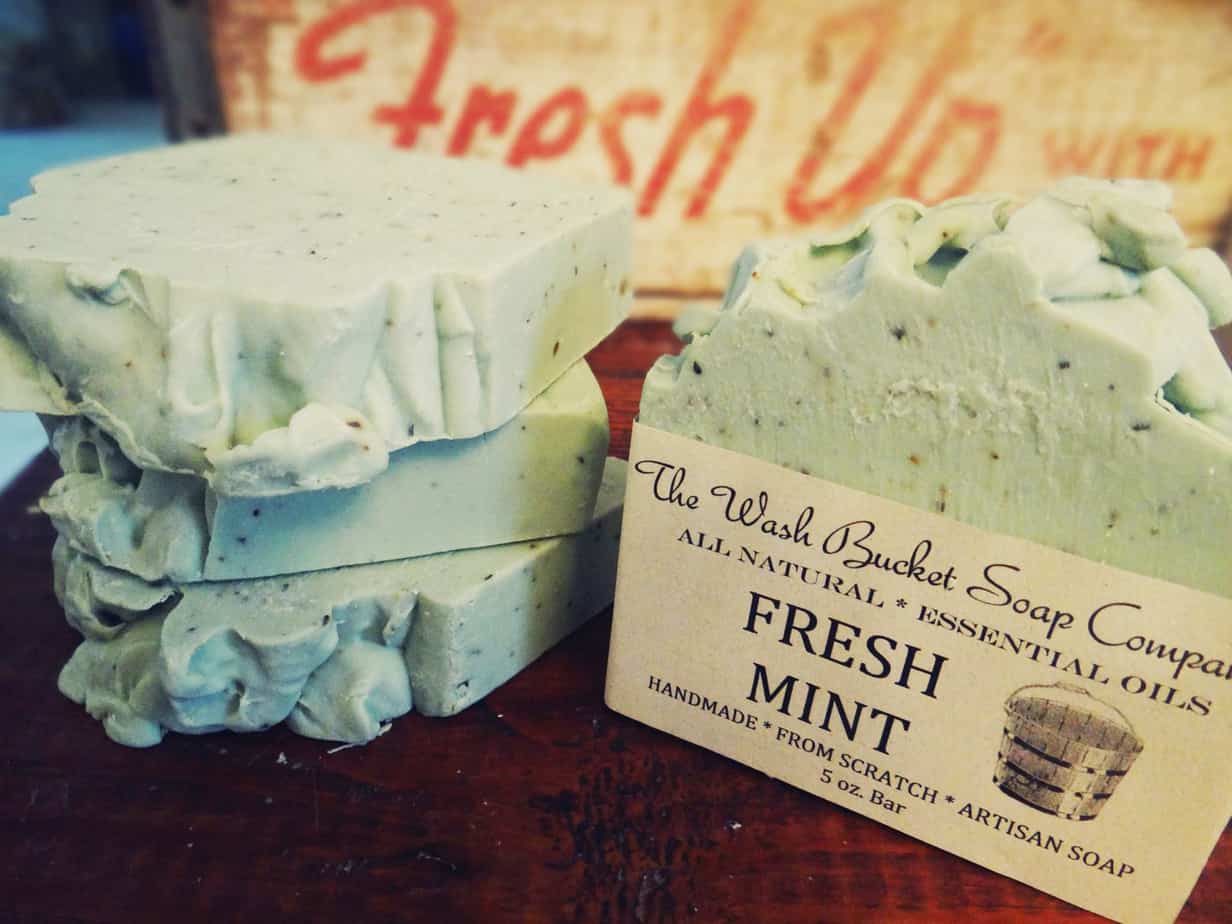 Handmade pallet signs created by a local school teacher (Made with Love)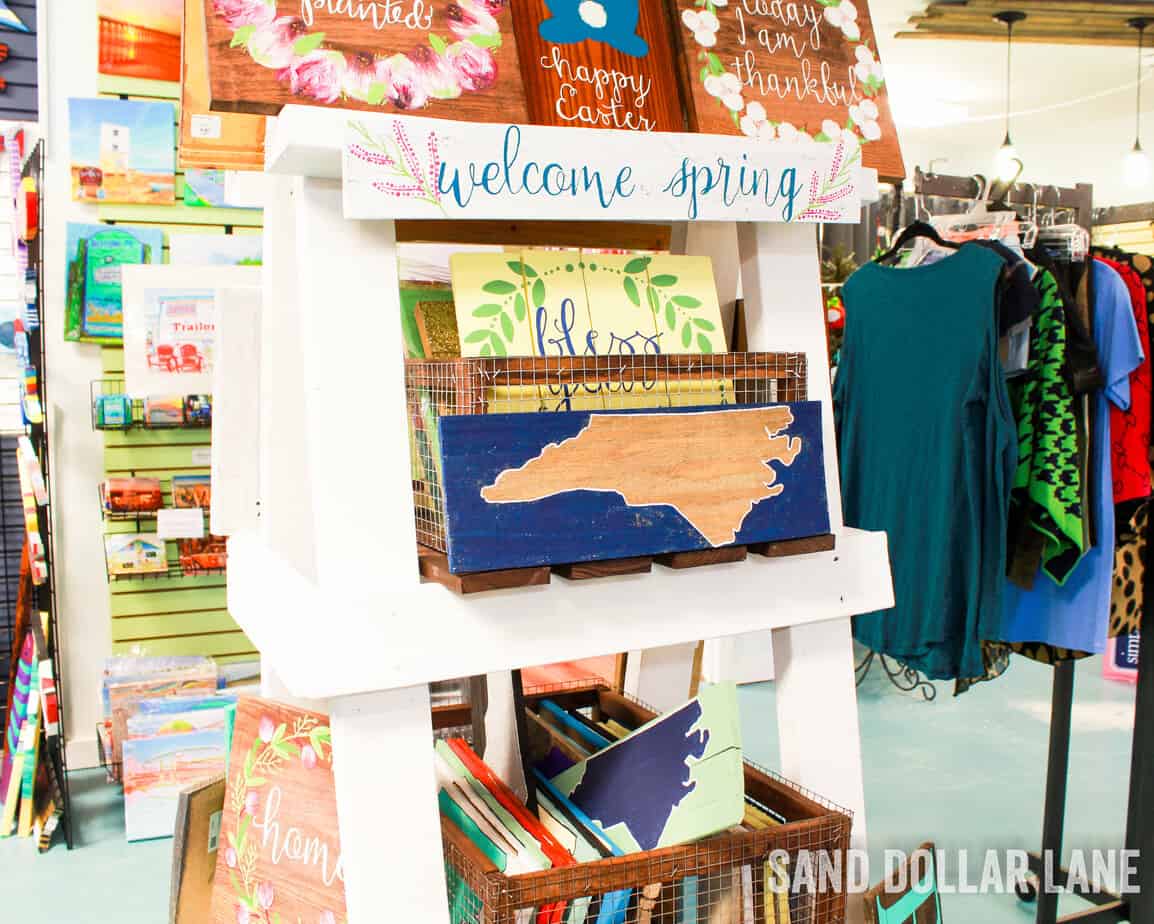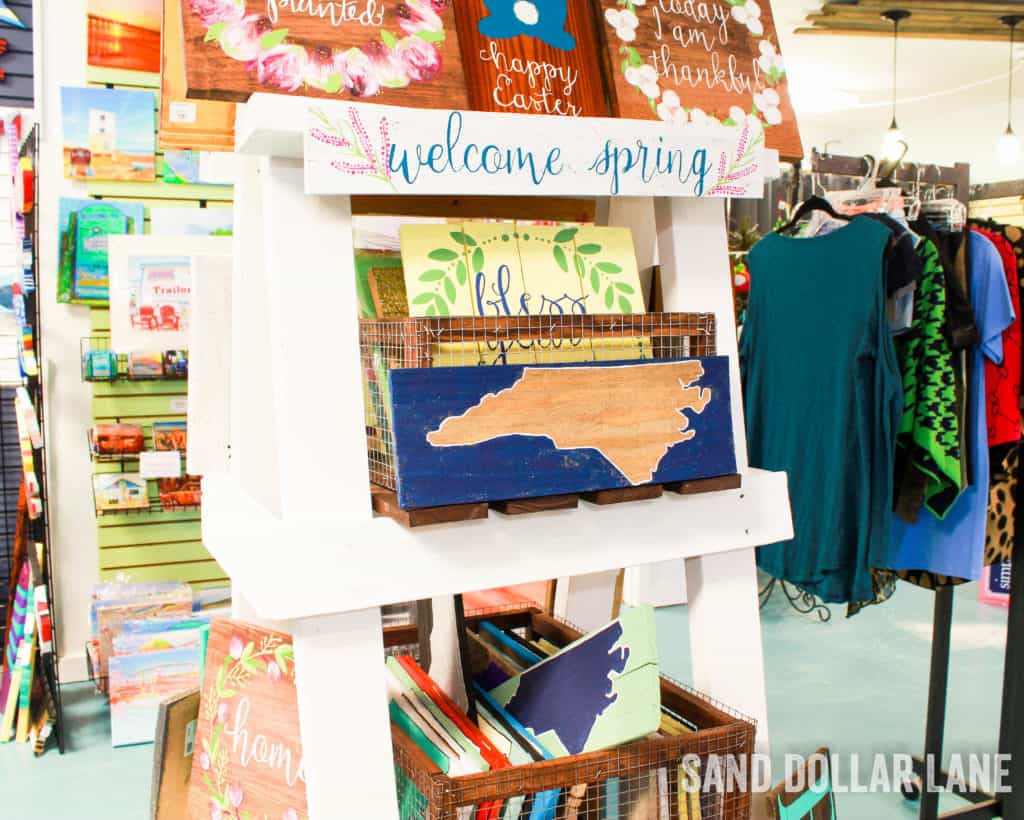 Beautiful aerial artwork taken with a drone by a local enthusiast (Jeff Wenzel Aerials)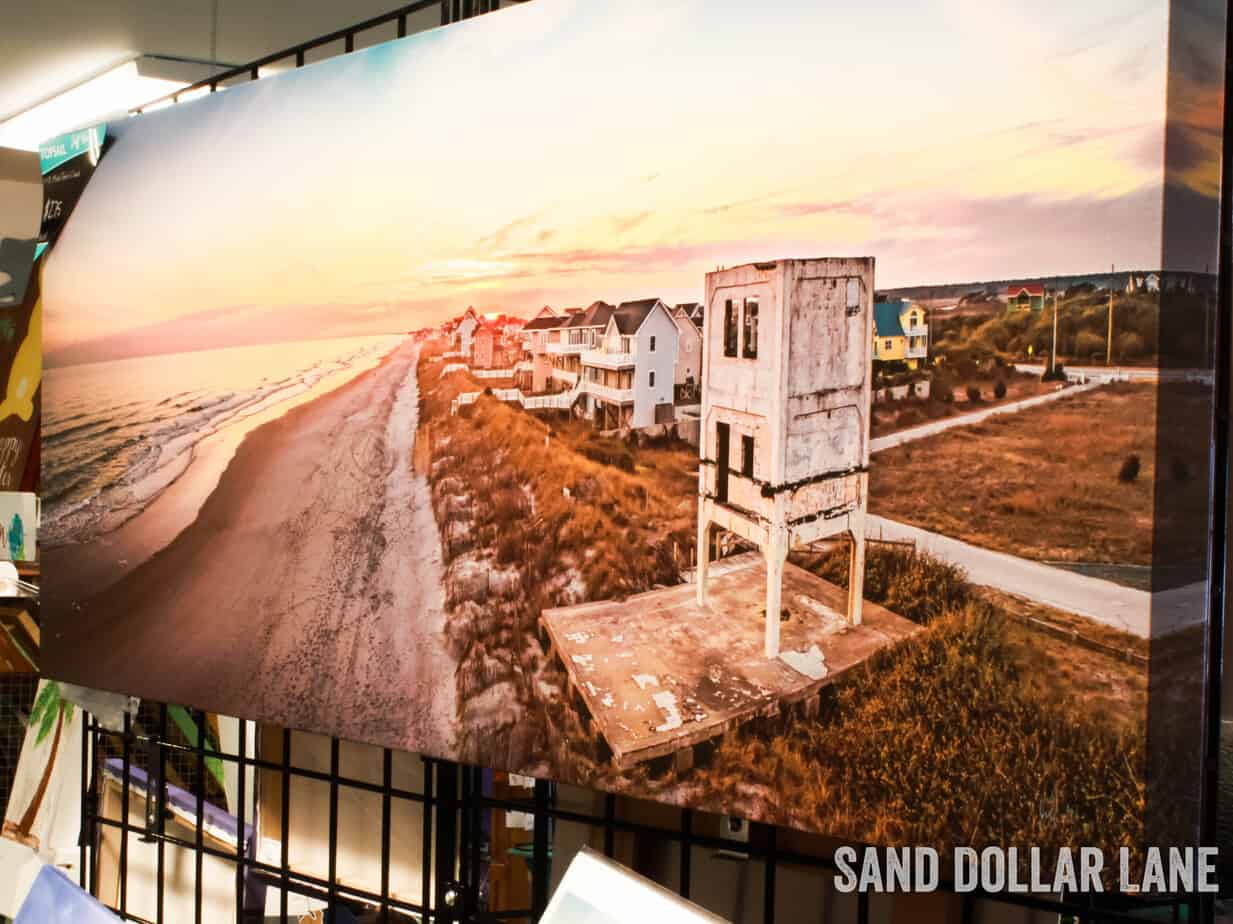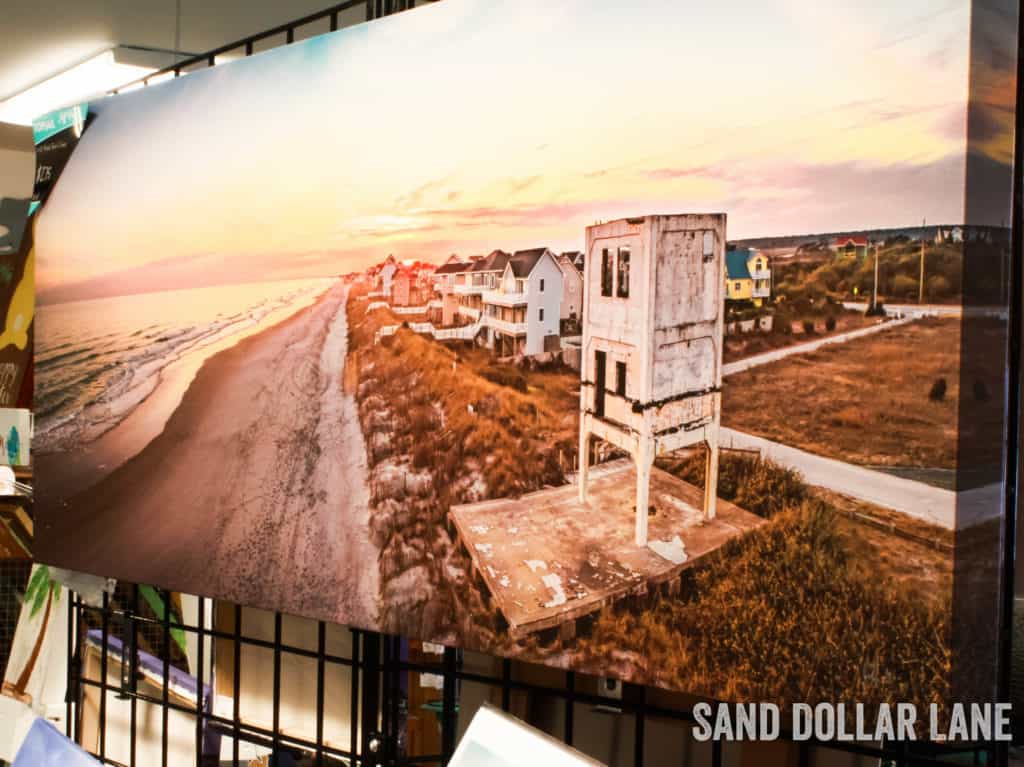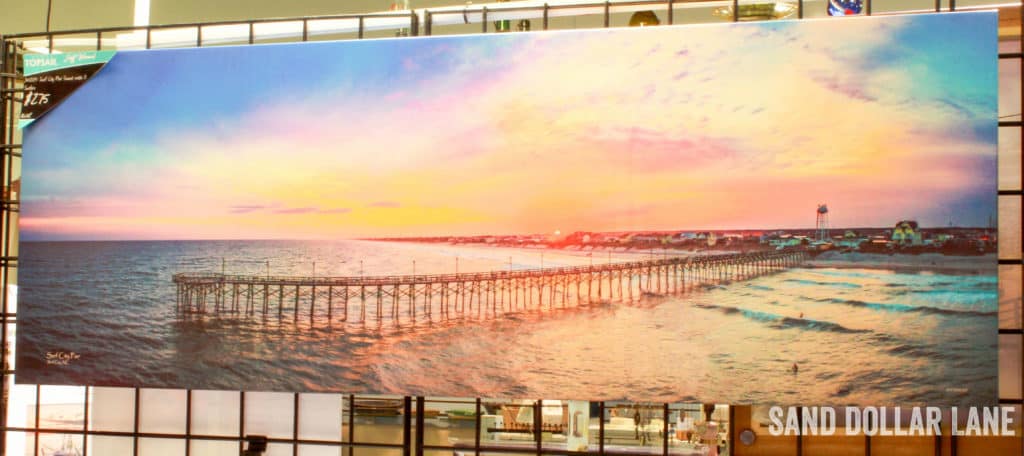 Bright, fun tassel necklaces that give the best POP of color (Bijou Southern)

These dyed checkered shirts from Urban Upcycled Threads are perfect for springtime and lightweight come in so many colors & they are handmade in NC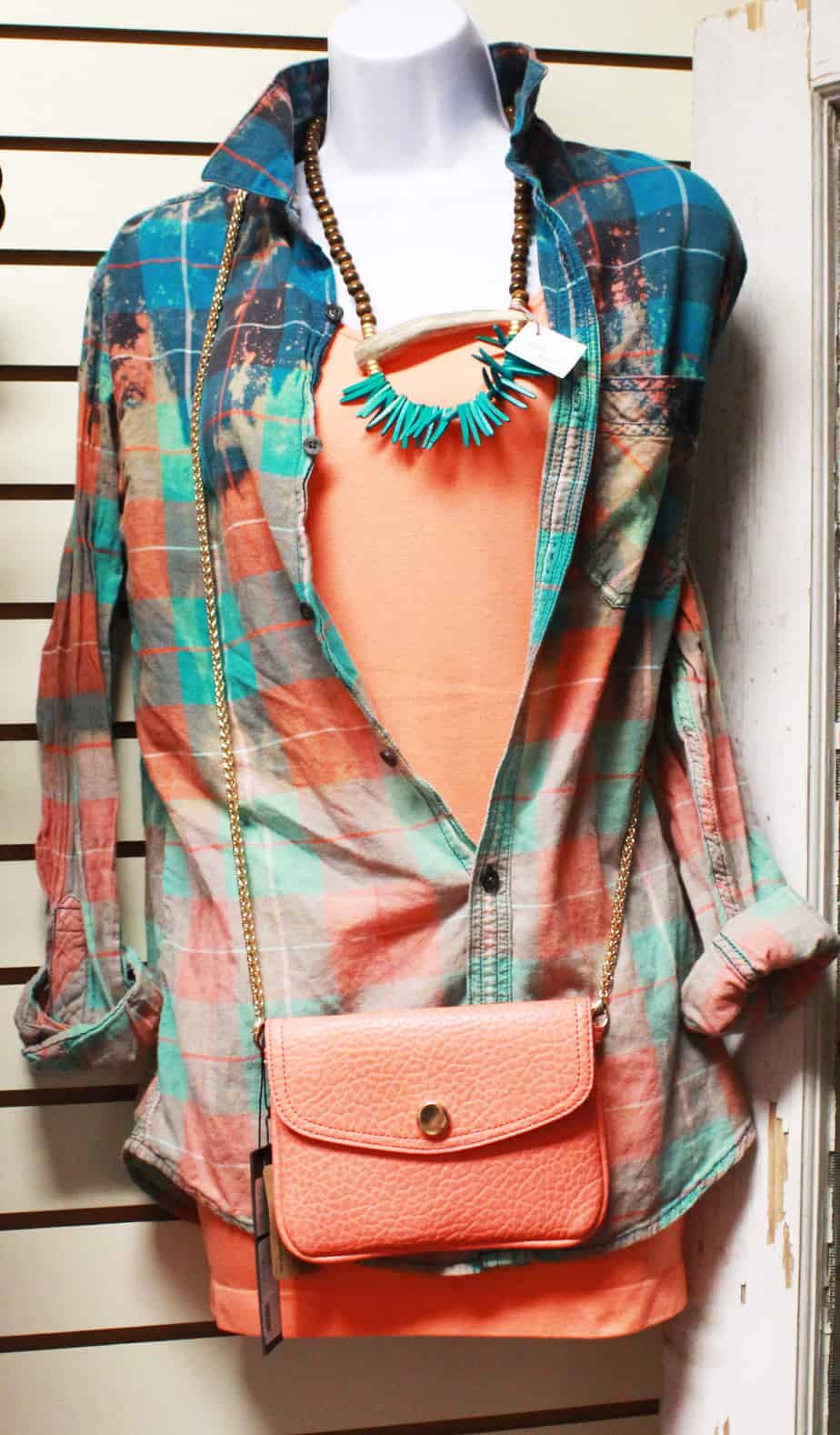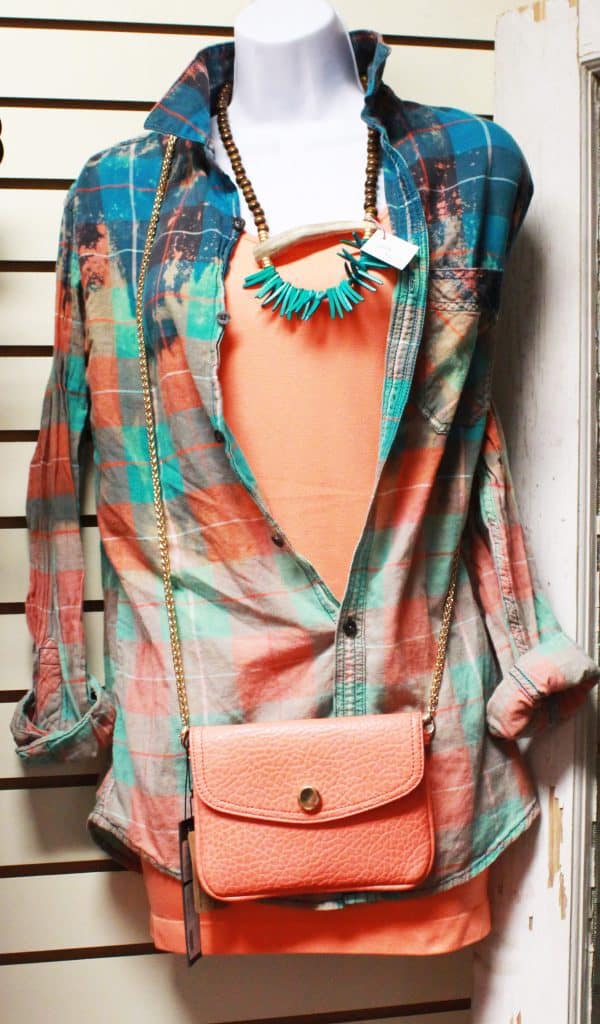 These color changing Dol Sol shirts are so fun!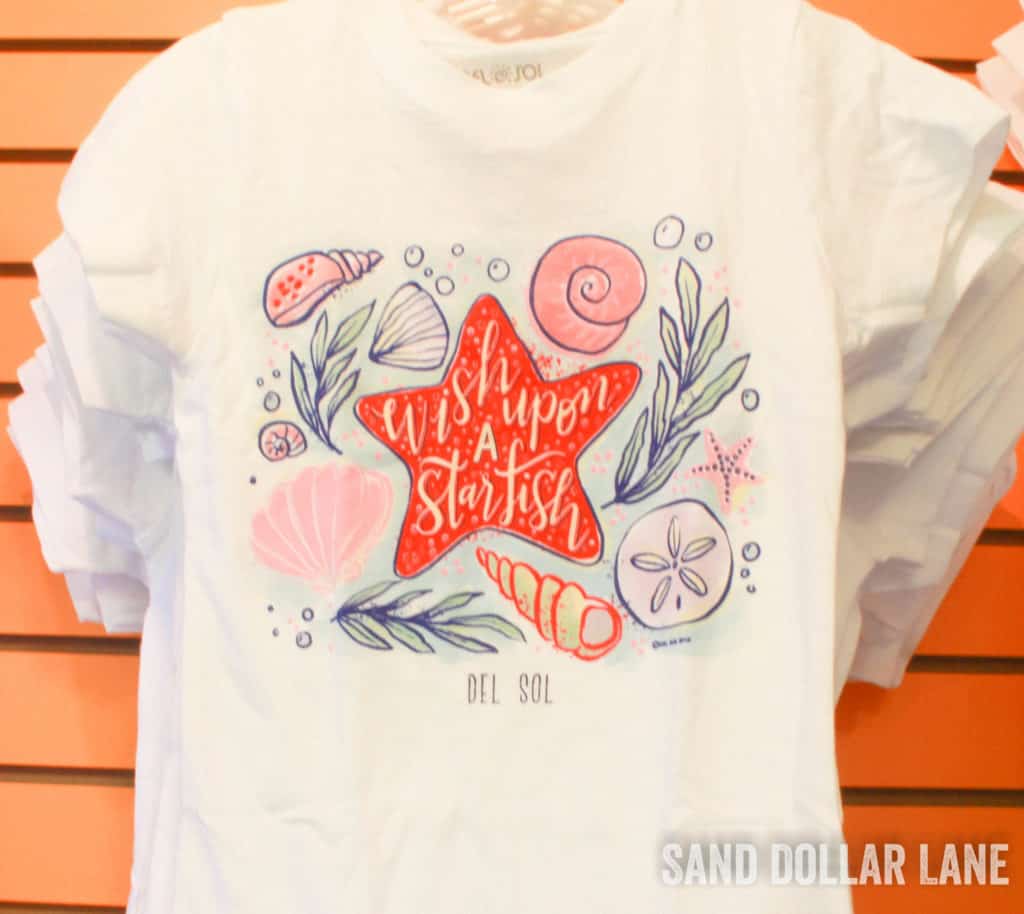 It's A Topsul Thing offers a large selection of shirts and decals boasting pride for our beautiful island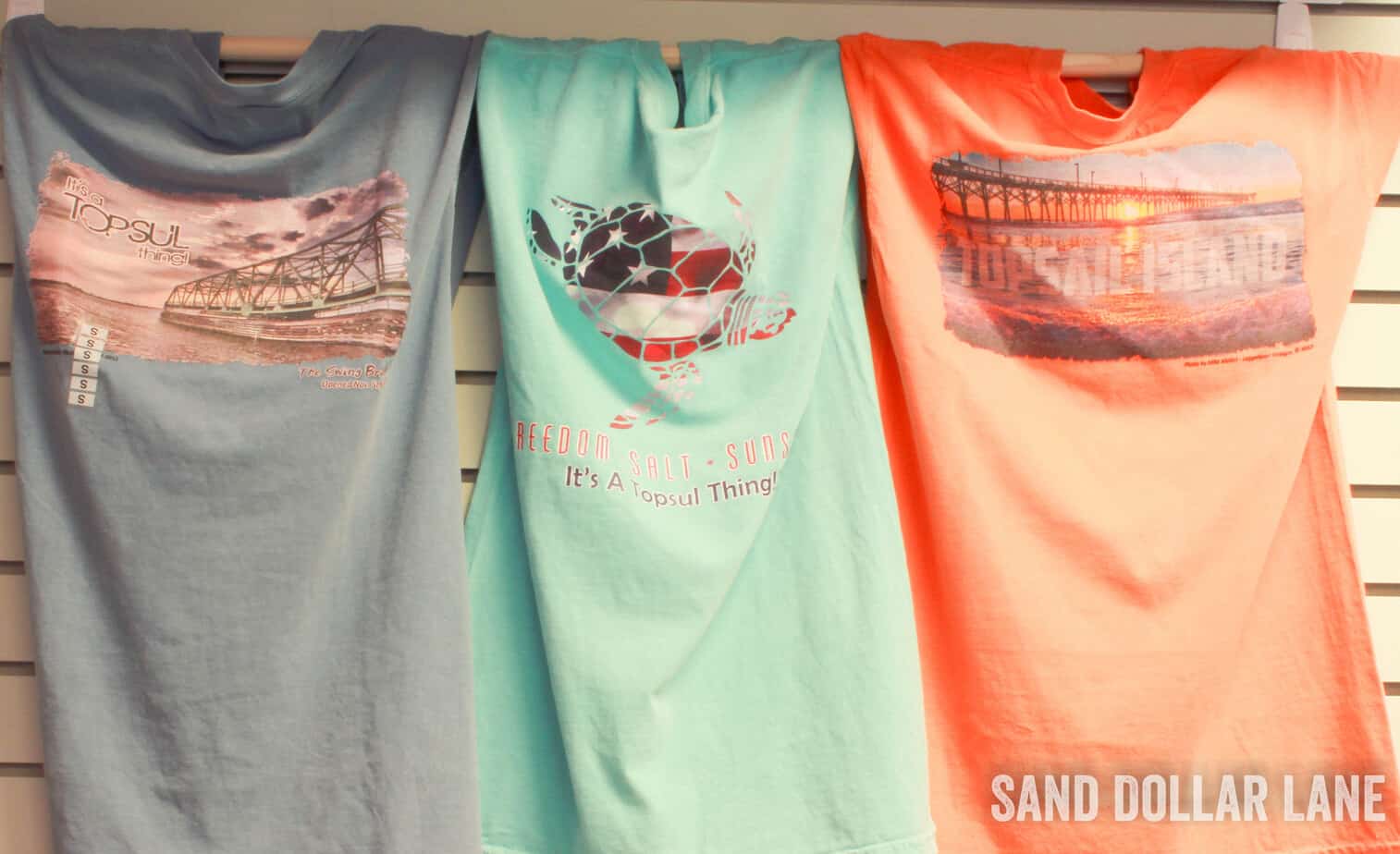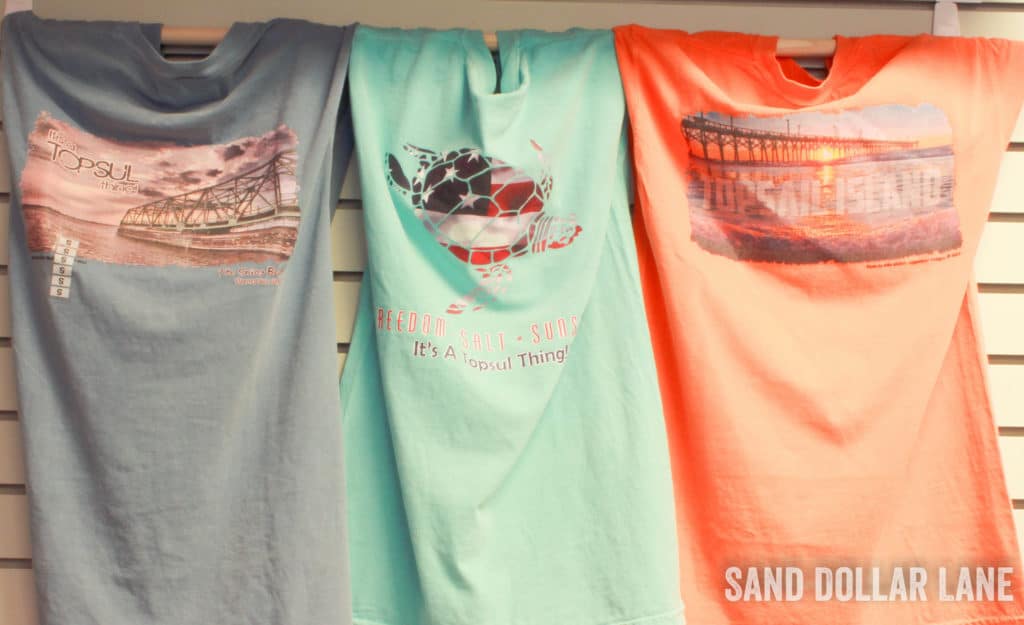 handmade quilts and fun children's aprons filled with cooking utensils or tool kits (Soundside Cottage)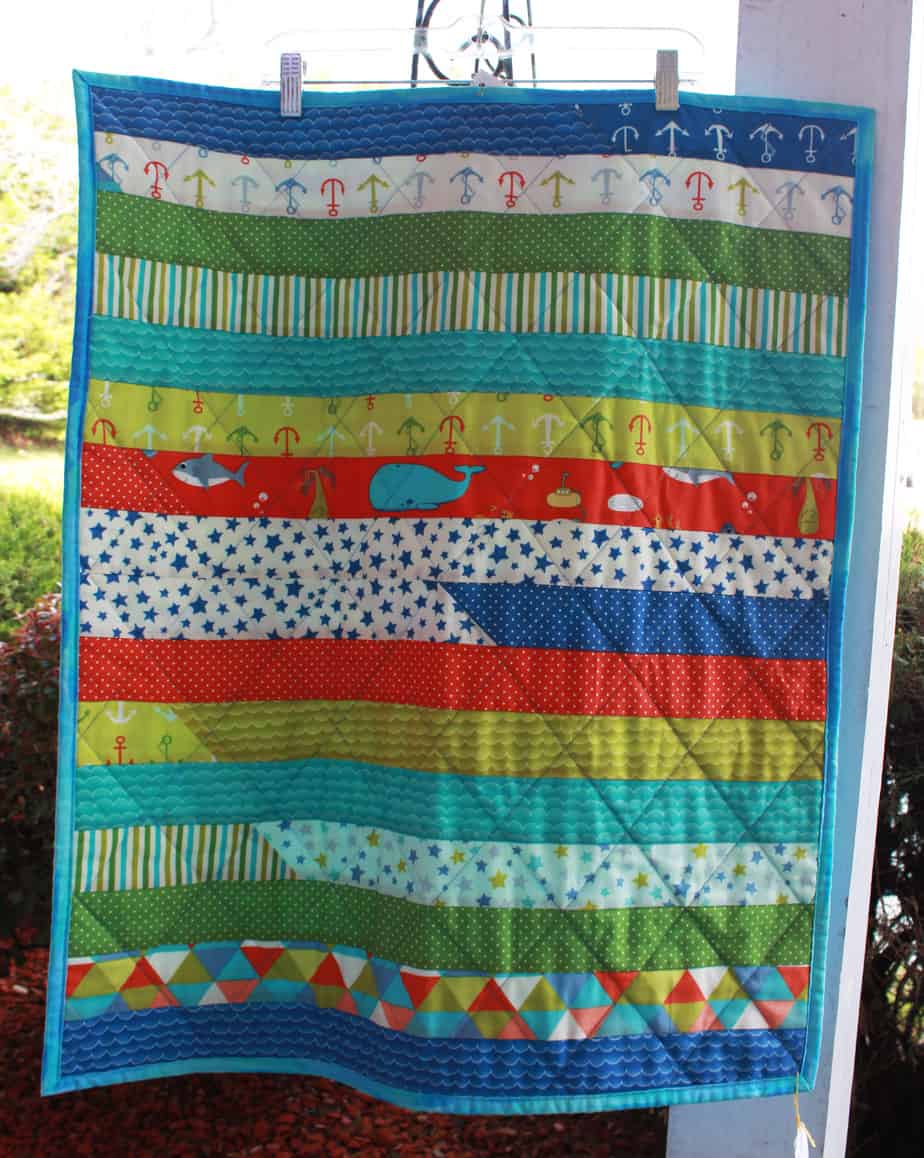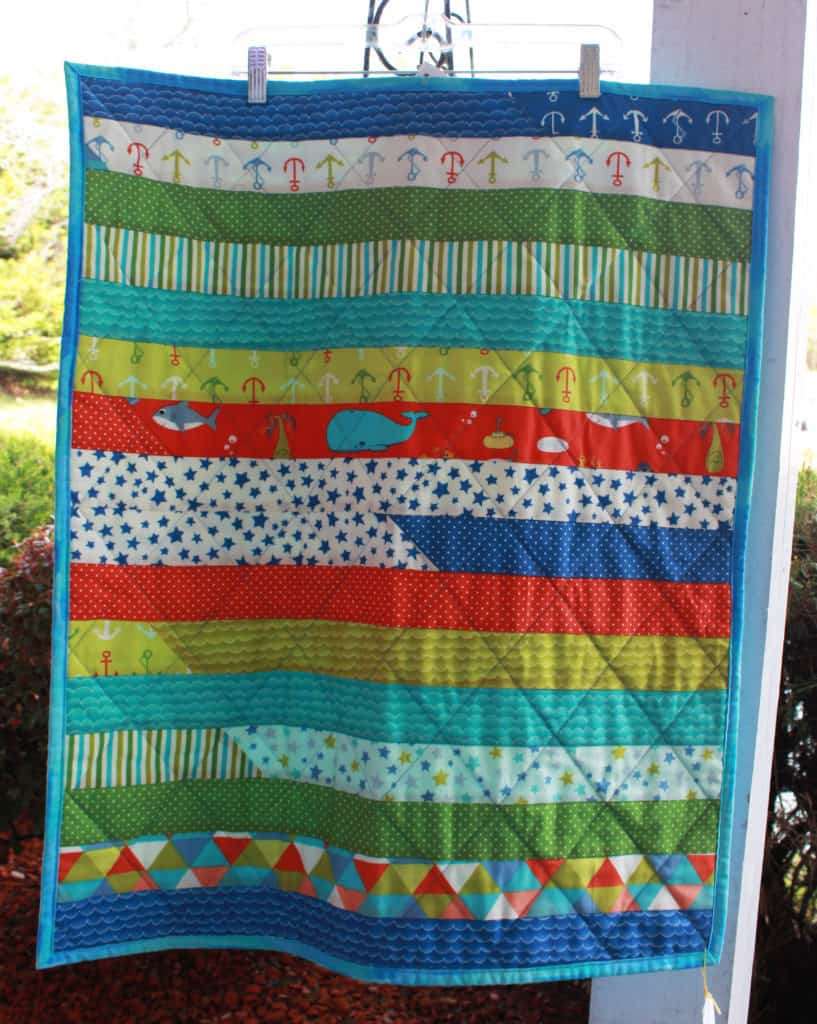 a great selection of Topsail Island Coordinates Tees and Spirit Jerseys (High Tide Embroidery)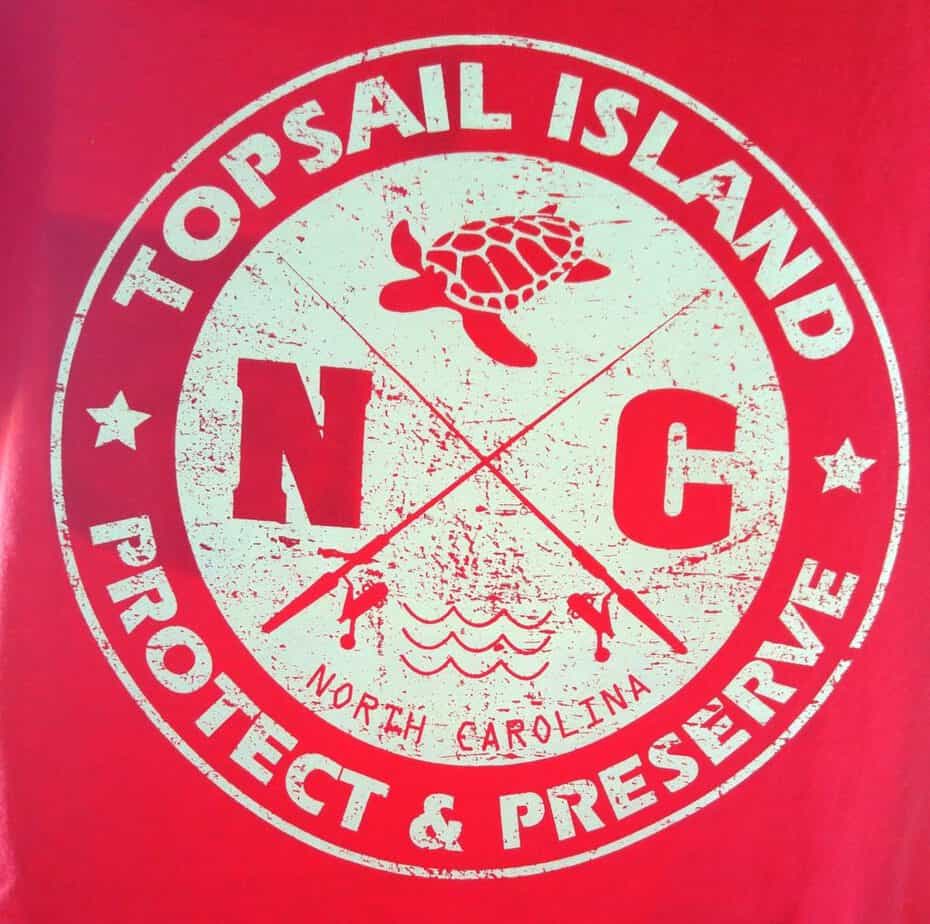 Meg's Fire Art offers soy candles handcrafted by a local middle schooler featuring floral and food scents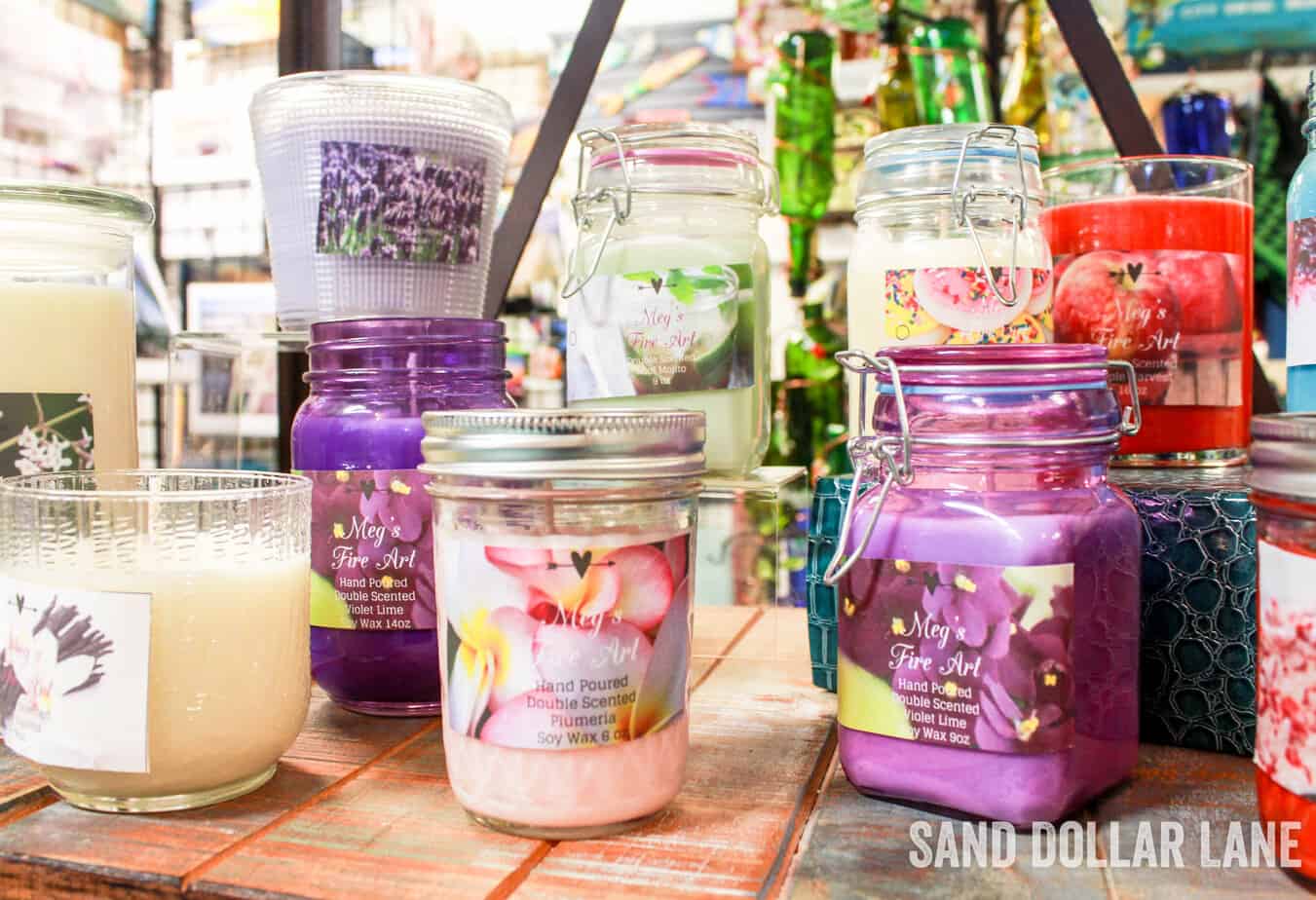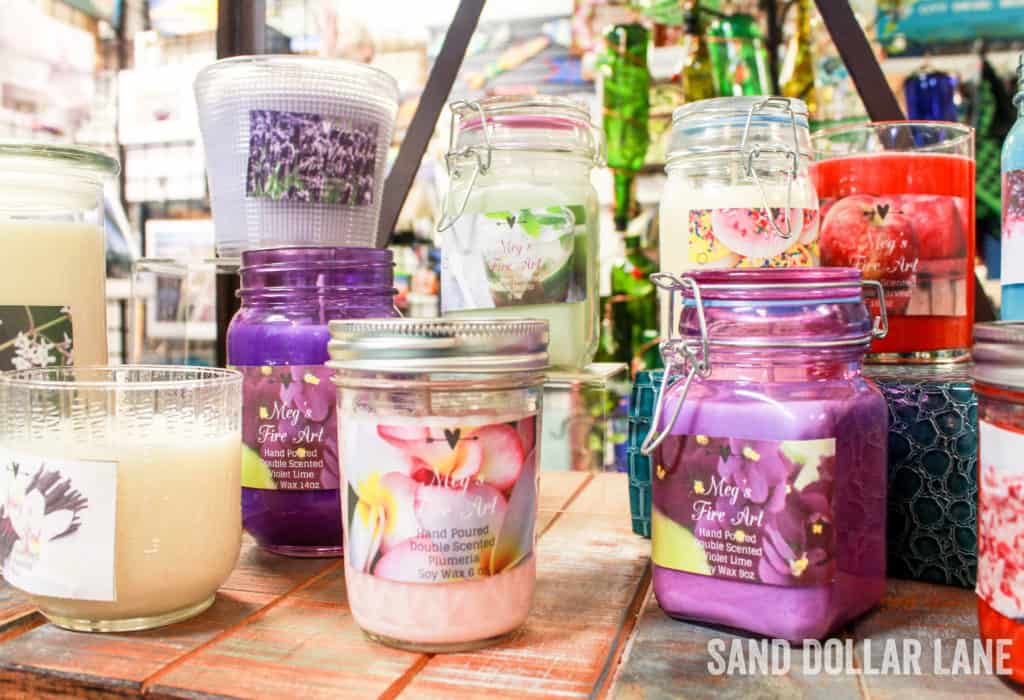 Gold foil drink ware  (Leen the Graphics Queen)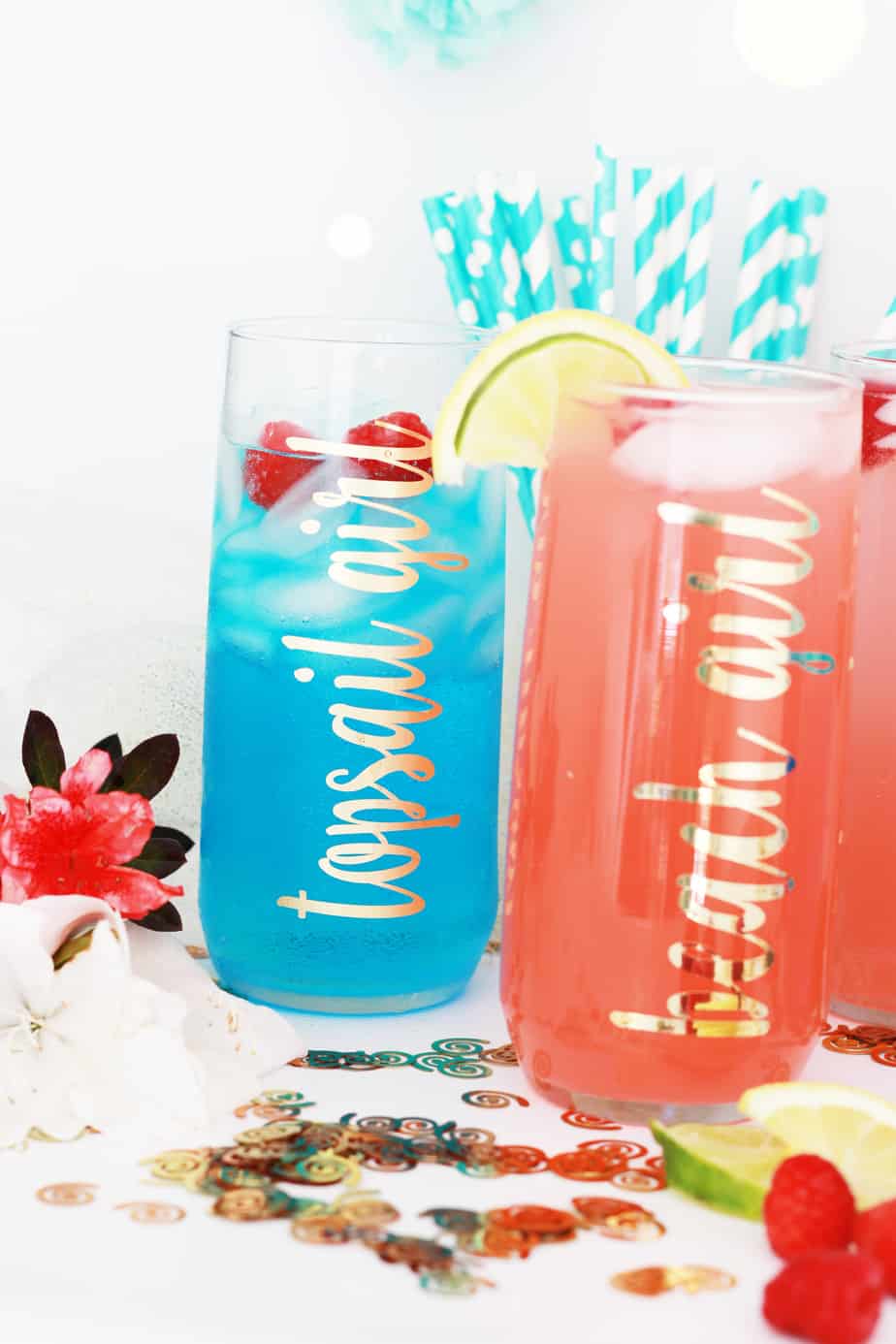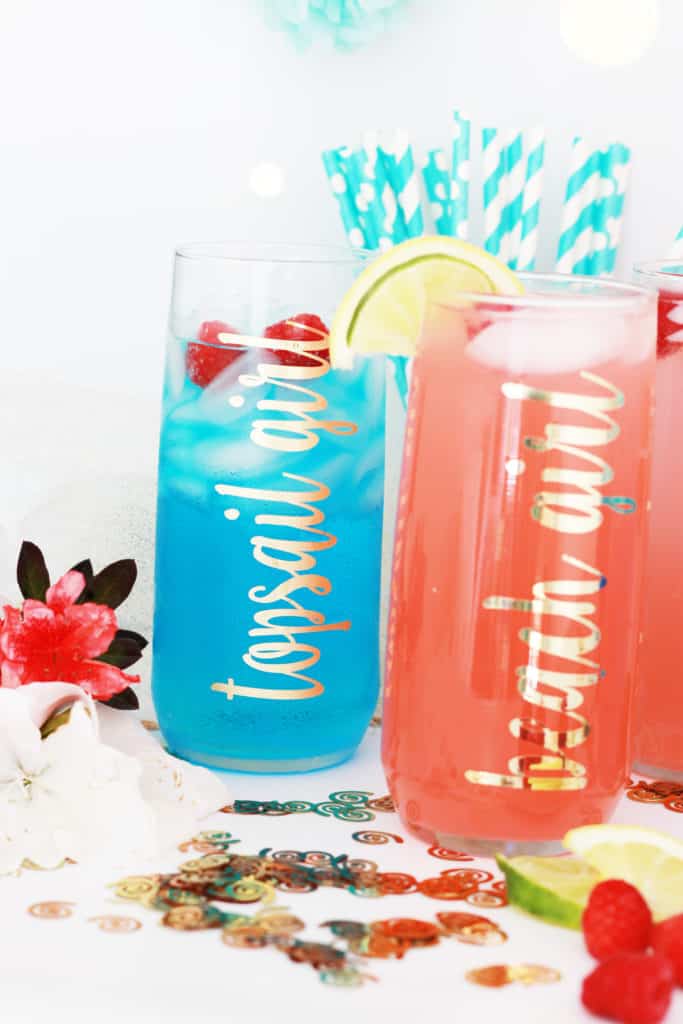 Lori Ann's Pottery has beautiful handcrafted pottery made from clay from the mountains of NC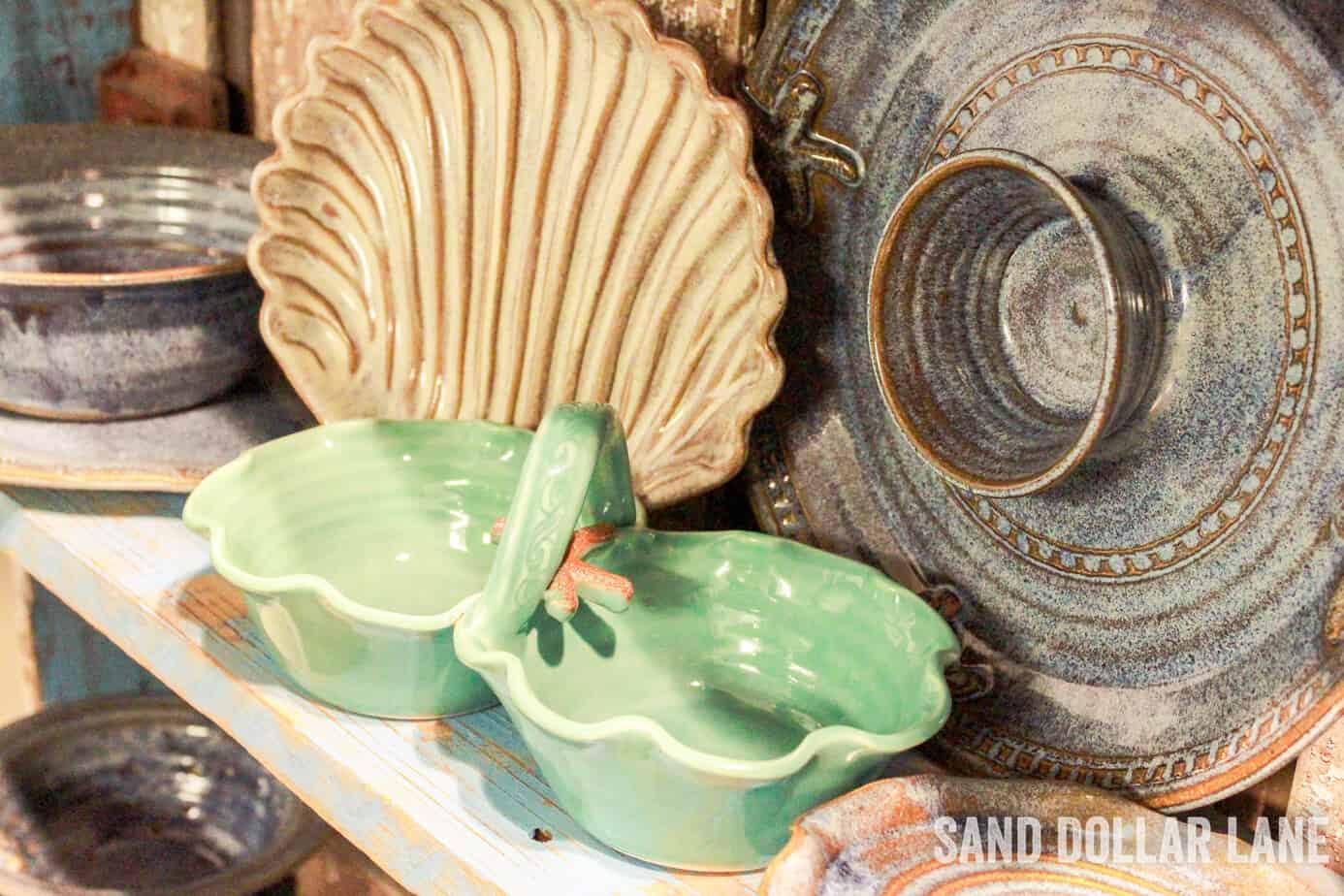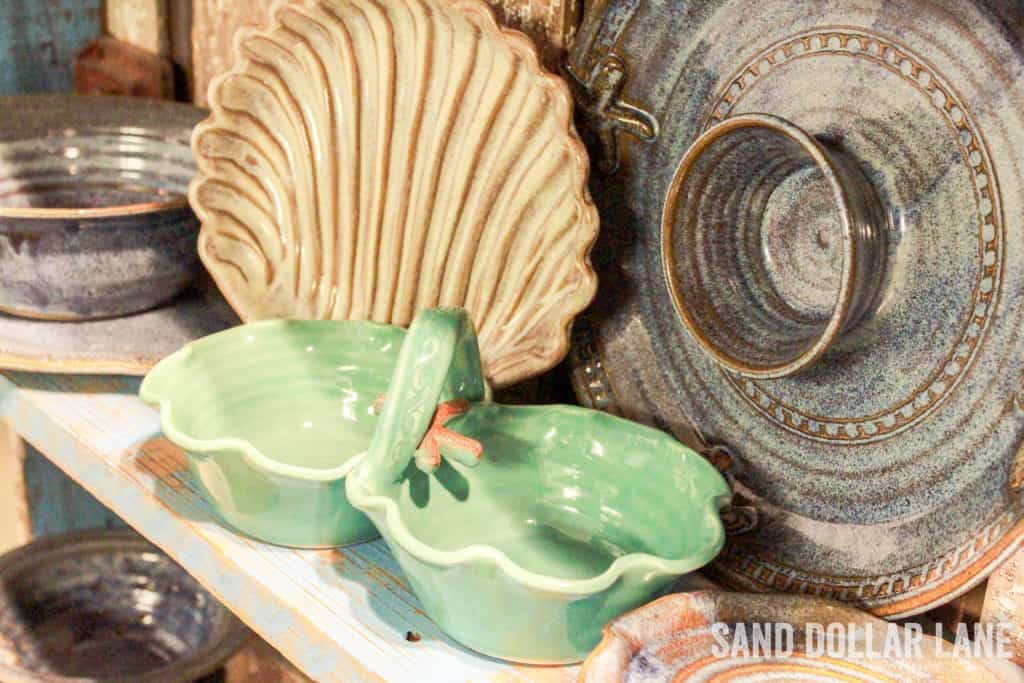 I have several of D&L Weathervanes copper ornaments made from recycled copper shingles from a 1920's Outer Banks home (you know I am nuts over this sand dollar ornament!)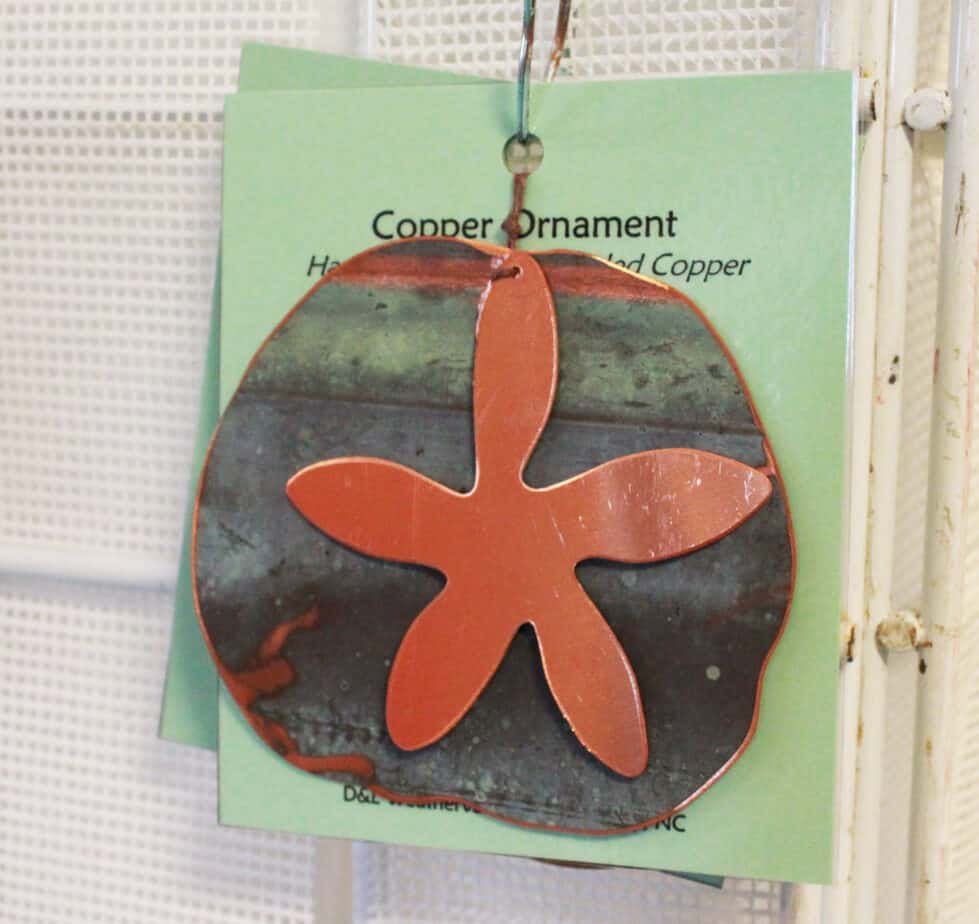 Topsail Island Treasures creates handcrafted jewelry created from sea glass, shells and sand found on Topsail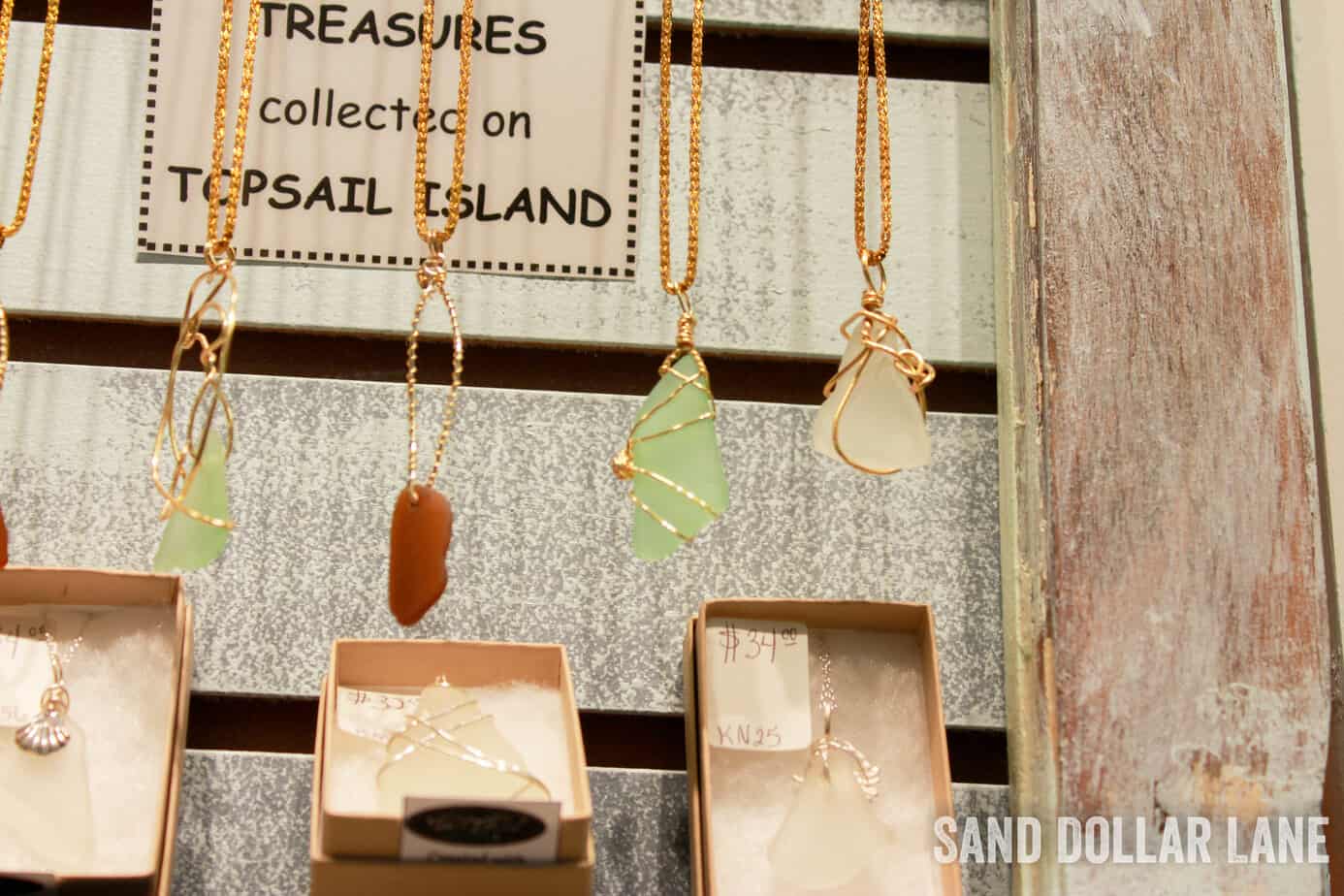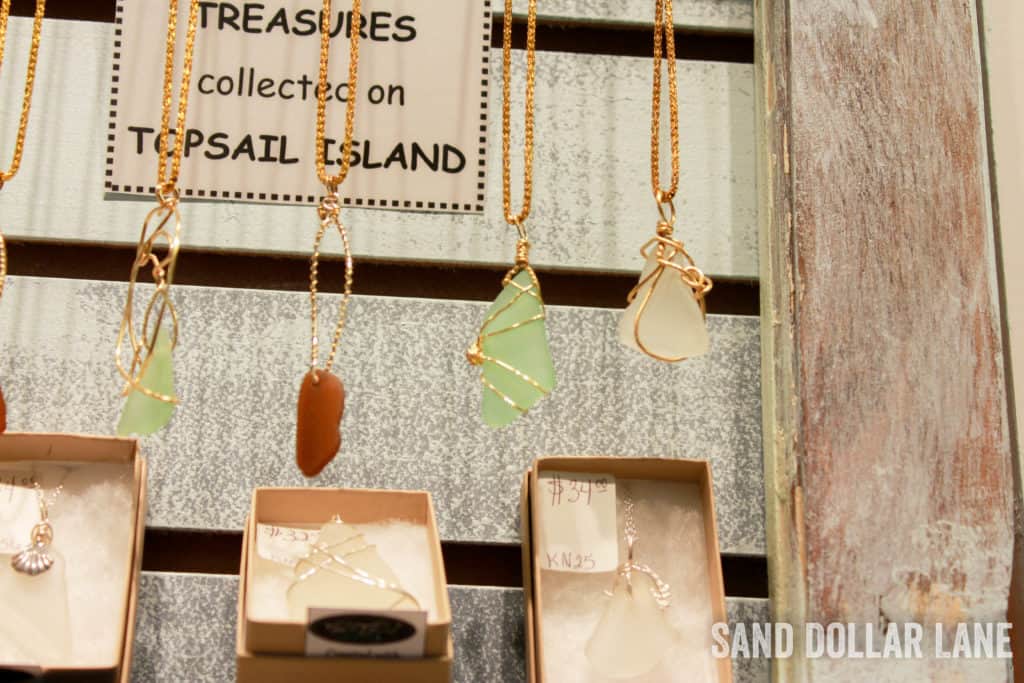 Wine bottle bird feeders by Uncorked Creations

Gigi's One Of A Kind– handcrafted jewelry from recycled jewelry pieces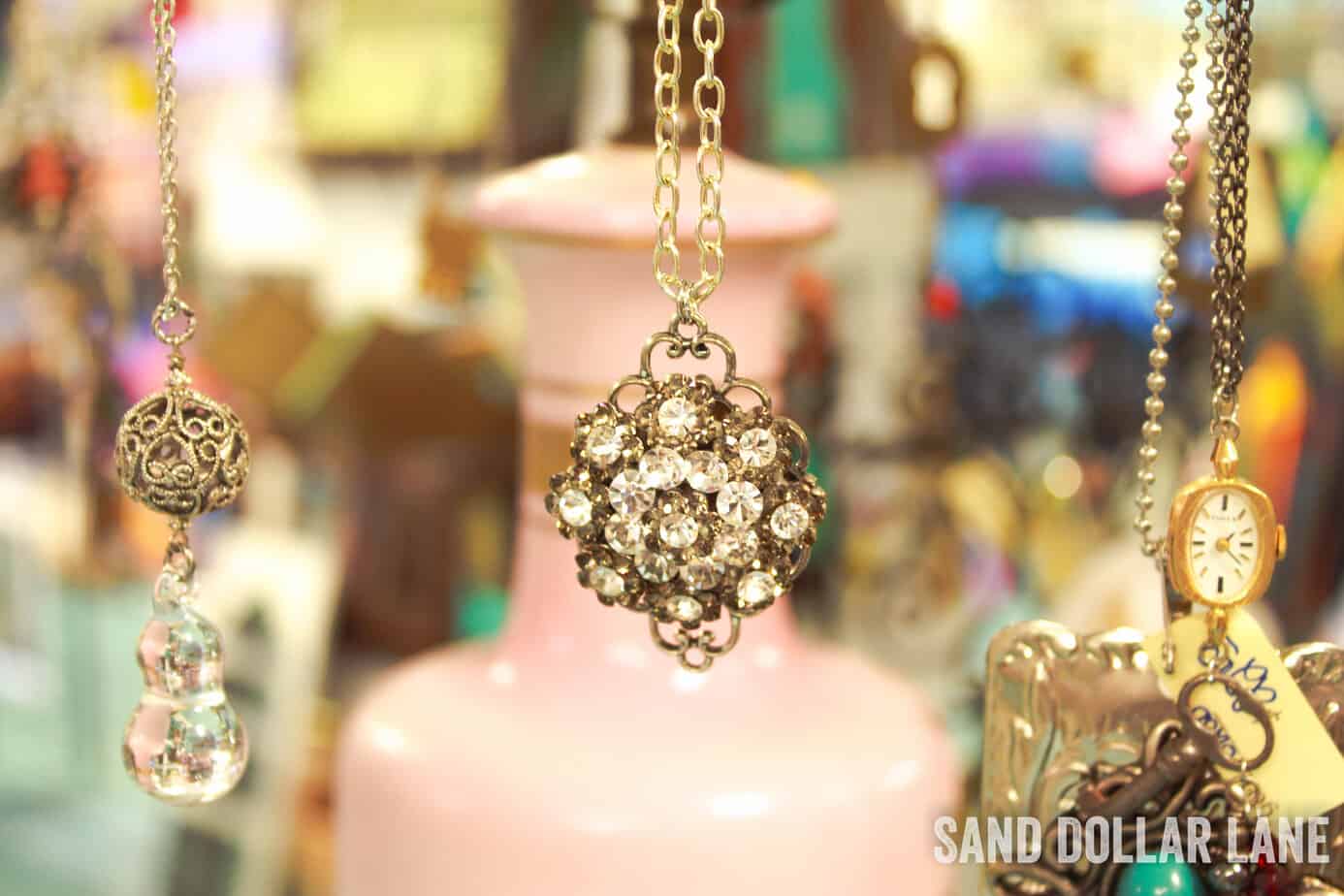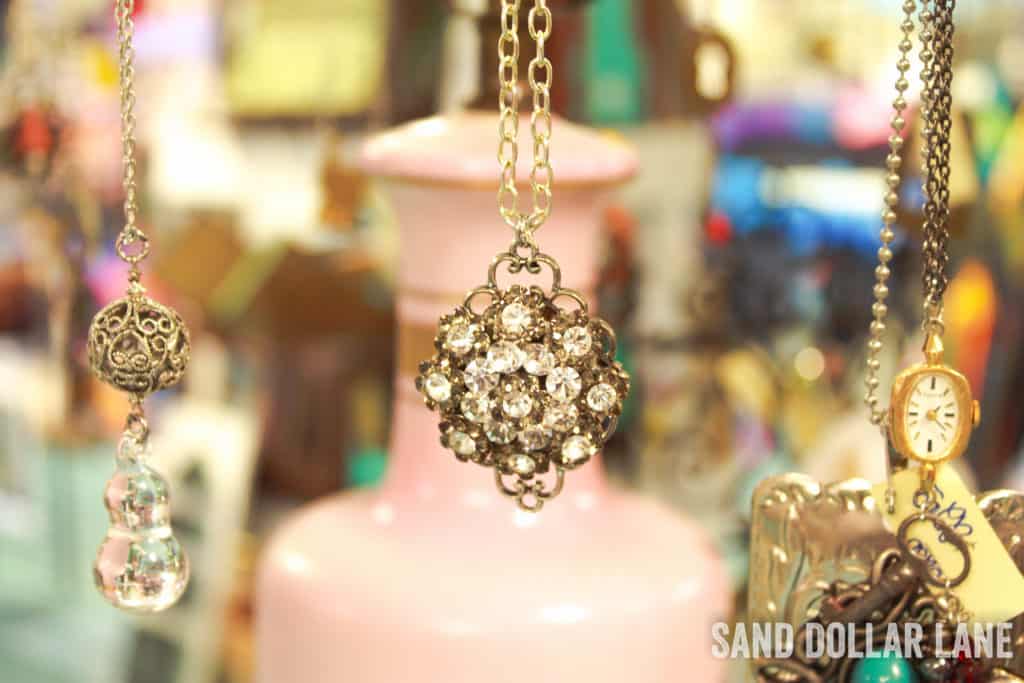 I love the colors in this photo Art of local establishments by Wilmington 360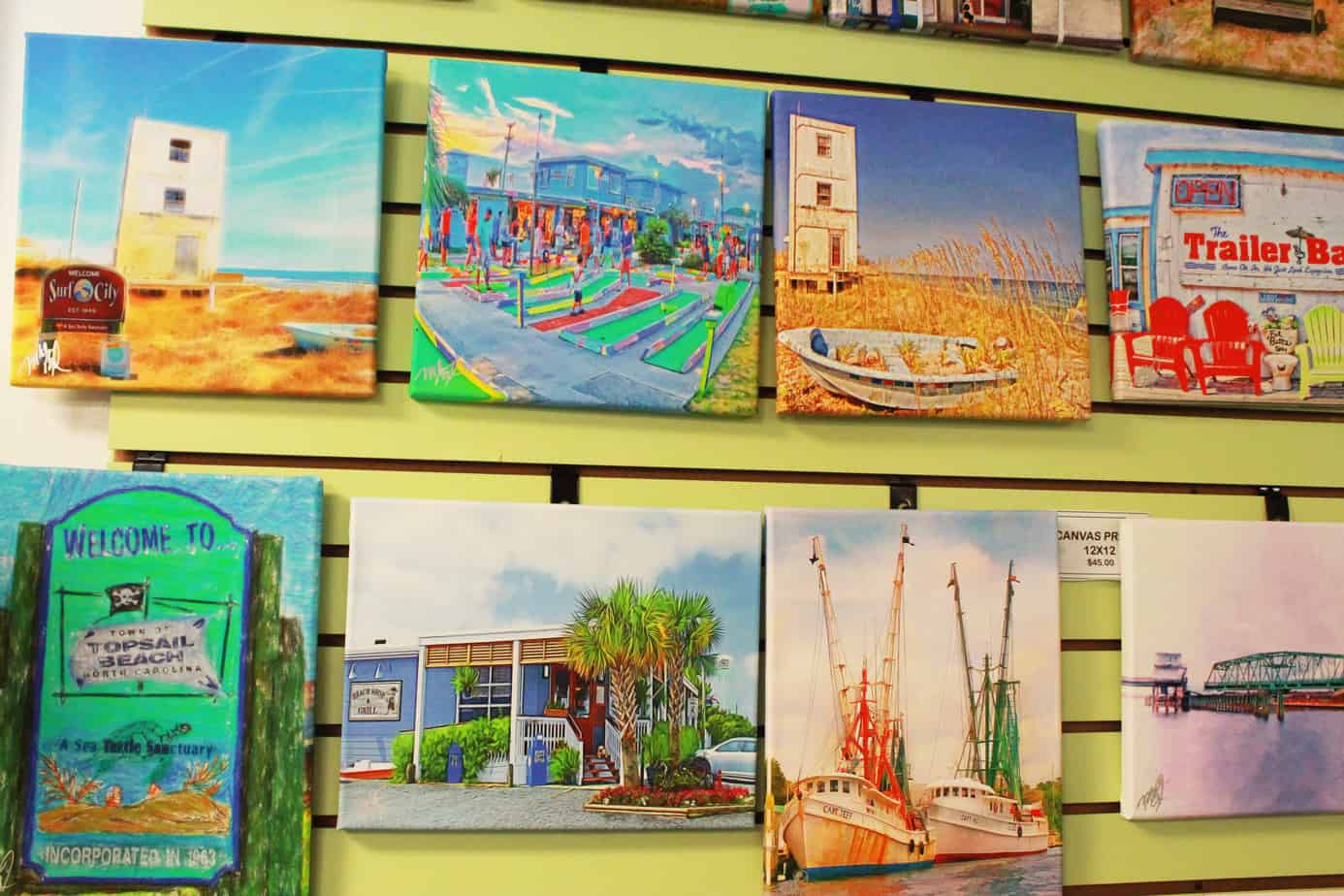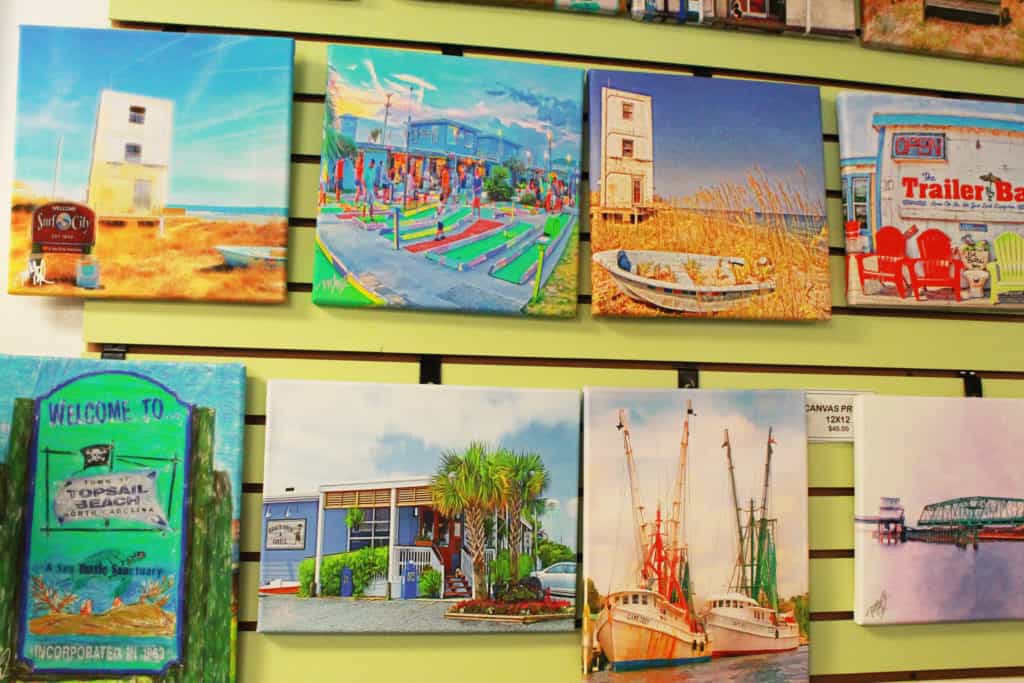 Adorable Palm Frond Reindeer created from fronds fallen from Hurricane Matthew (Surf City Sea Swag)

The Metal Gallery creates really neat custom metal wall art in compass and other nautical shapes

Handmade leather lariat necklaces and cuffs (Wrist Belts by Angela)

Jennifer Borkowski Designs hand makes gorgeous coastal inspired greeting cards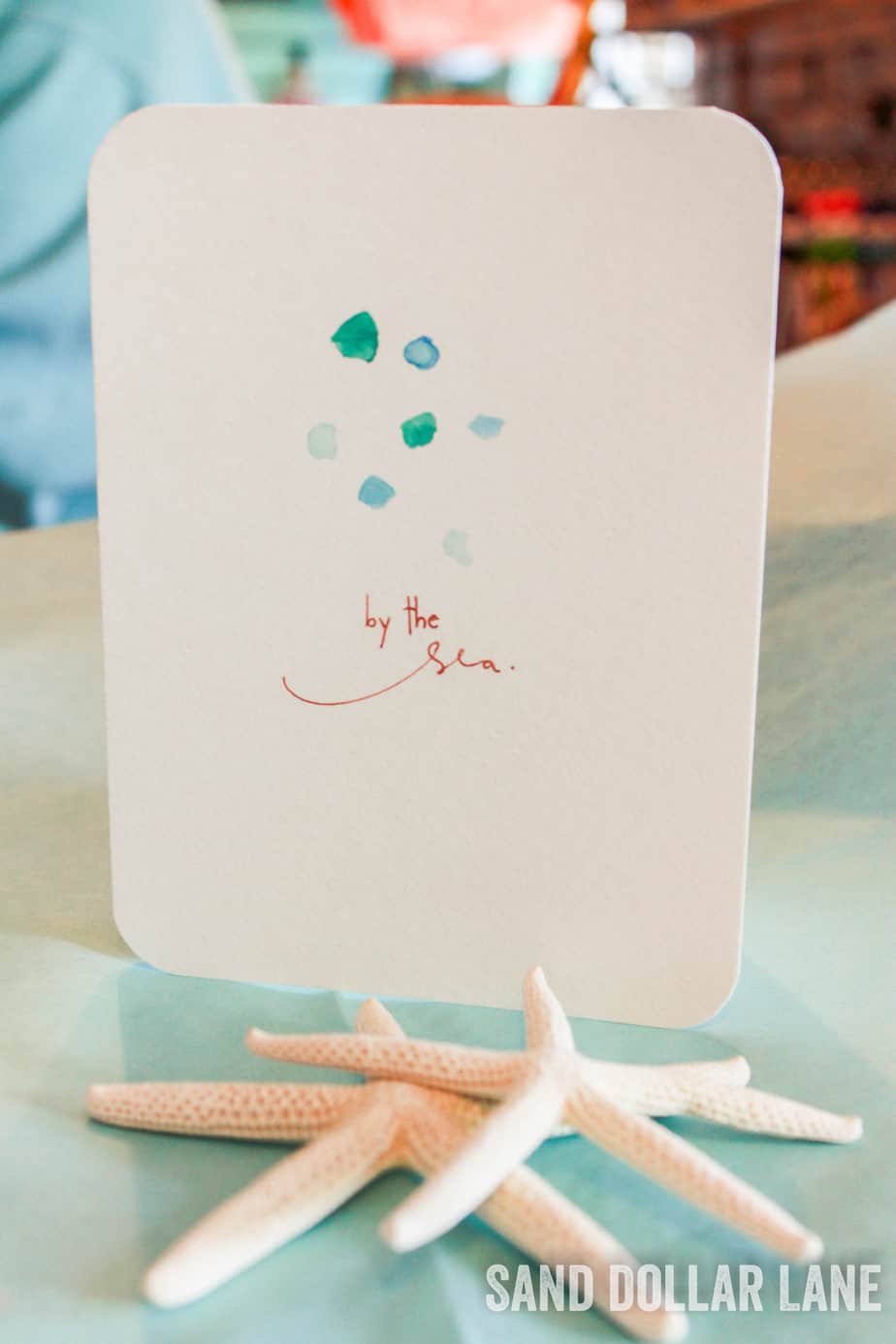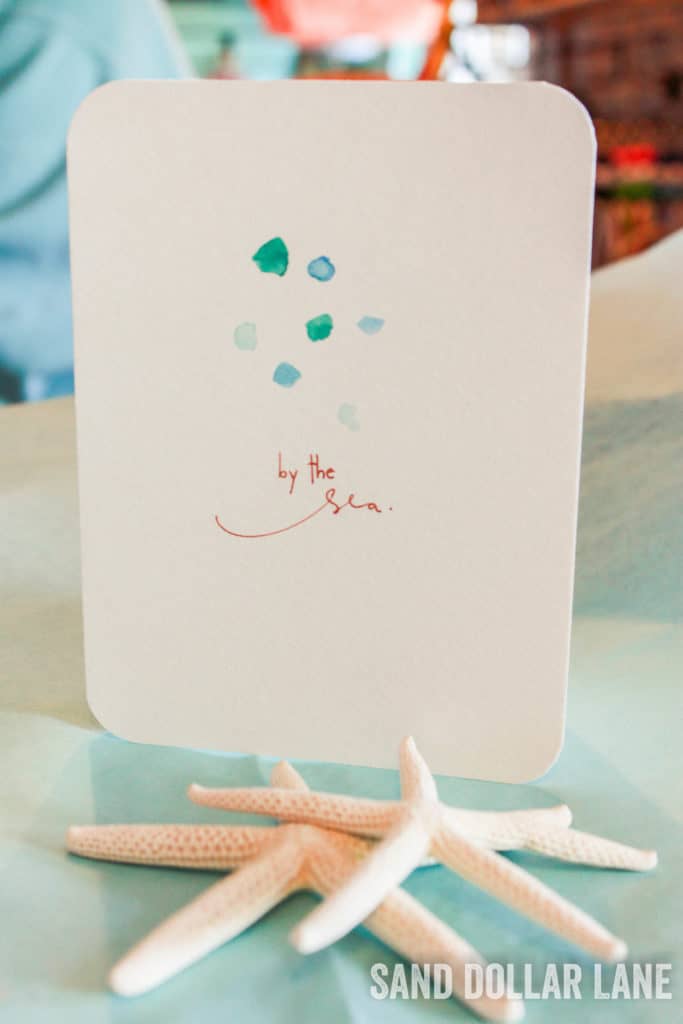 They also have a year round Christmas section full of nautical and whimsical ornaments, some handcrafted locally including ornaments from Seas & Greetings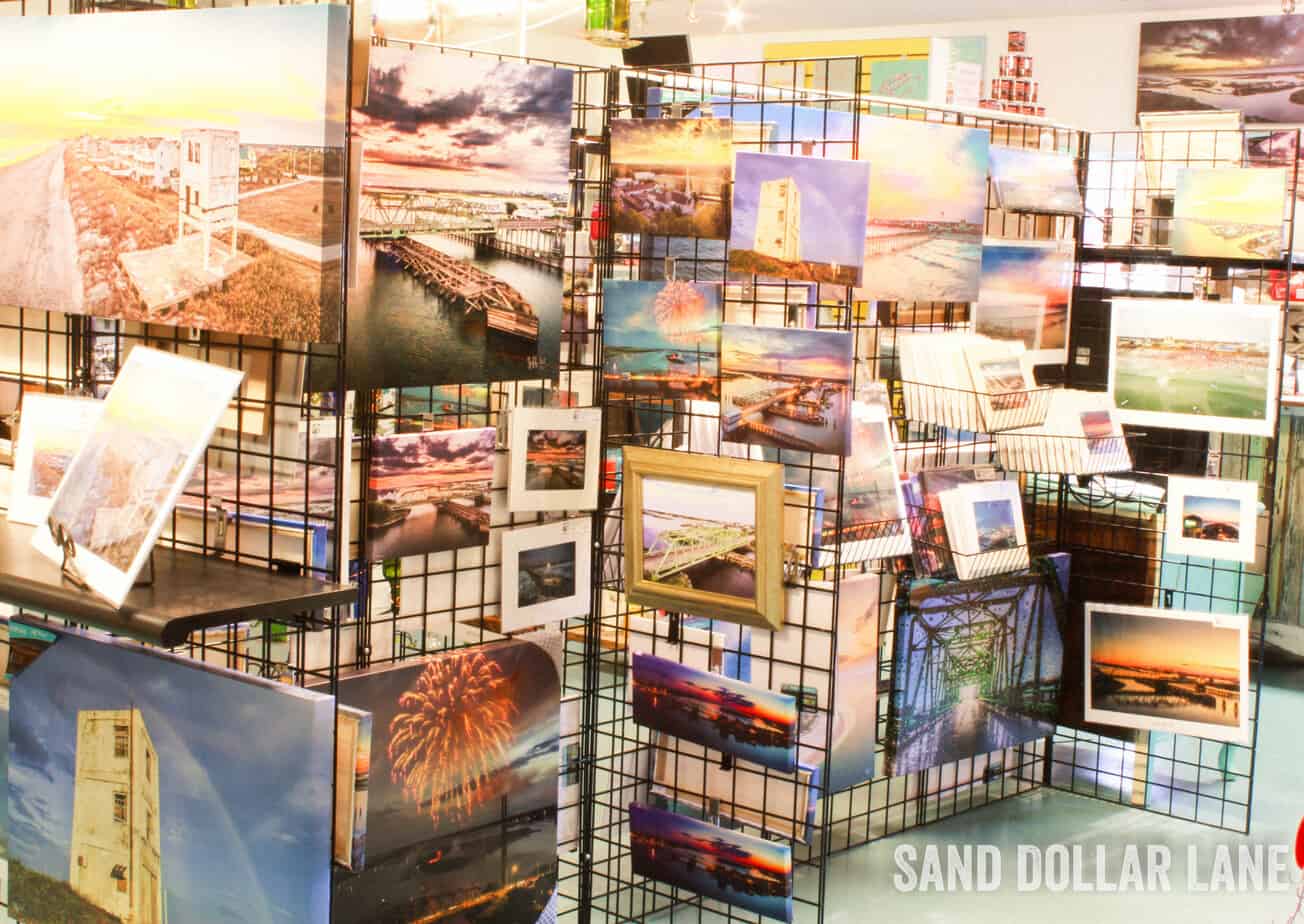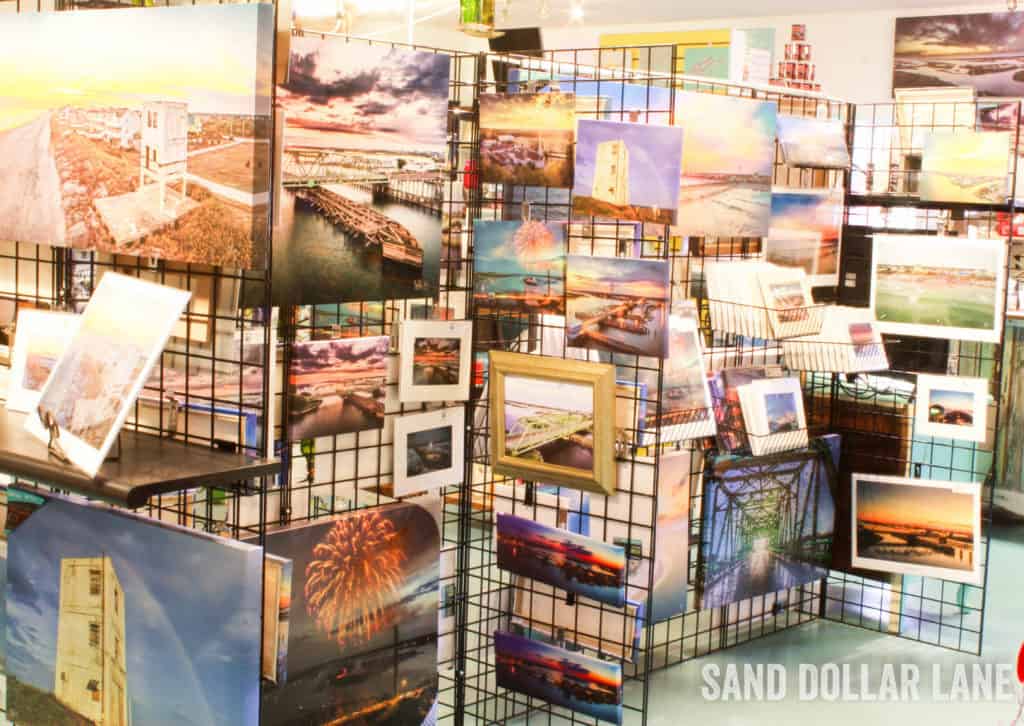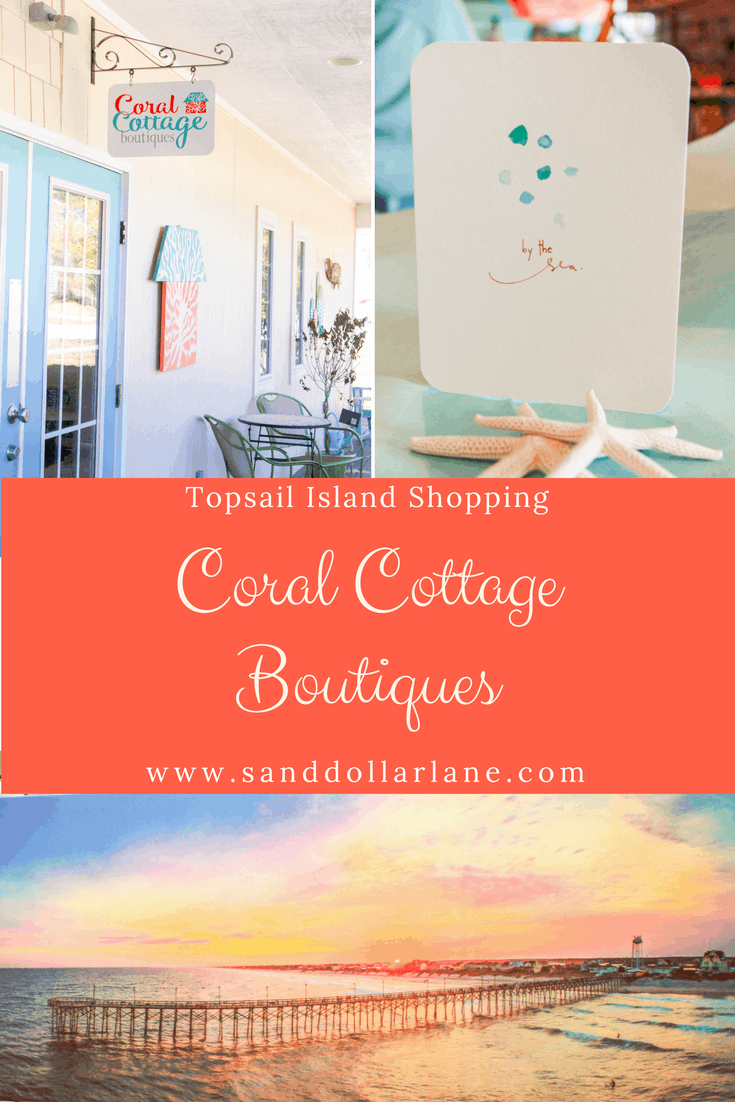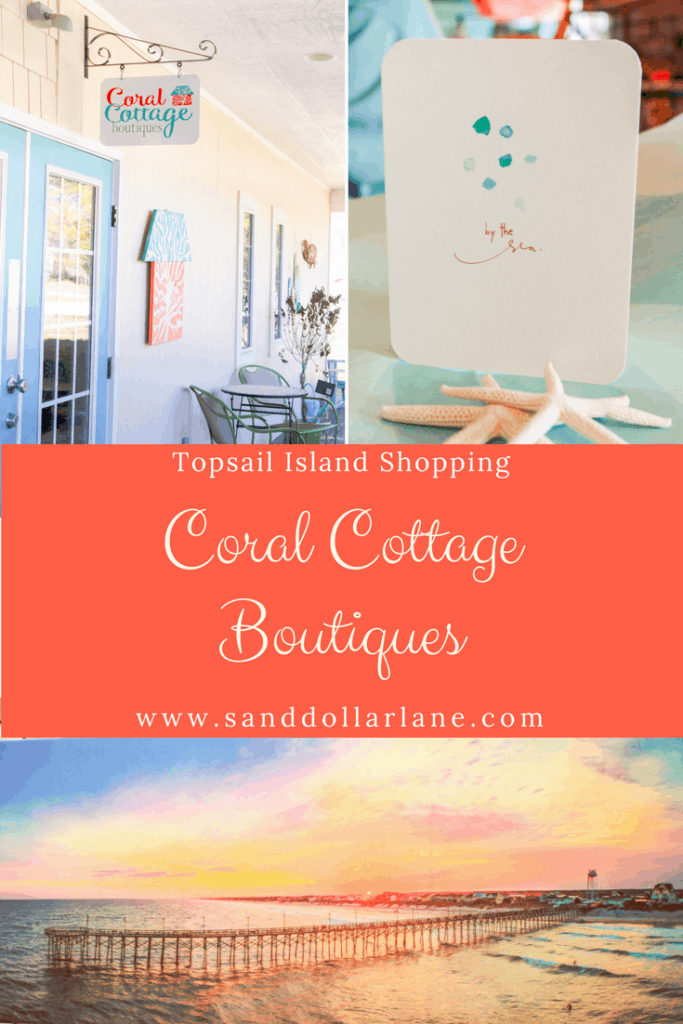 Coral Cottage Boutiques is located in the Treasure Realty Plaza
14061 NC Highway 50 E
Surf City, NC 28445
1/2 mile before the swing bridge on the mainland, across from Dollar General
Hours: Mon-Sat 10am-6 pm
If you aren't able to stop by, check out their Facebook page.  They will ship just about anything!


JC says "The wide assortment of products they carry. I know I can find a gift for just about anyone at The Coral Cottage"

Leen says, "Best friends, Michelle and Becky are what I love most about Coral Cottage.  They are so fun, you can't not have a good time around them.  They will have you laughing before you even get to the register!"
Save
Save
Save
Save
Save
Save
Save
Save
Save
Save
Save