Lazy Day Limeade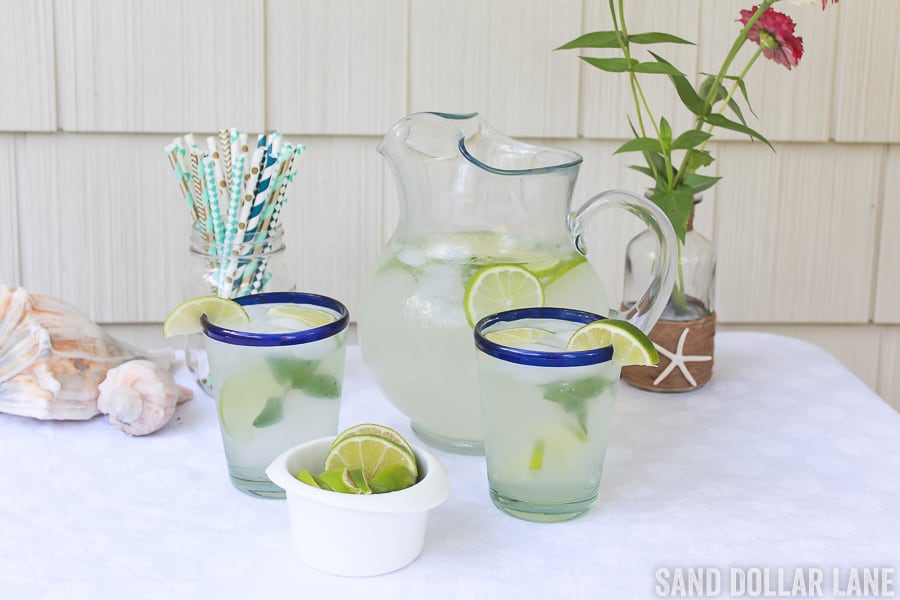 You and your guests are going to love our Lazy Day Limeade recipe!  It's quick, easy and super refreshing.
Just the way lazy day drinks are meant to be.
Here on Sand Dollar Lane,  we believe that Summer entertaining should be fun and easy.
No stressful prep, no pretenses, certainly no cooking all day.  Just easy food, simple drinks and good friends,
oh and ladder ball,  ladder ball is a must!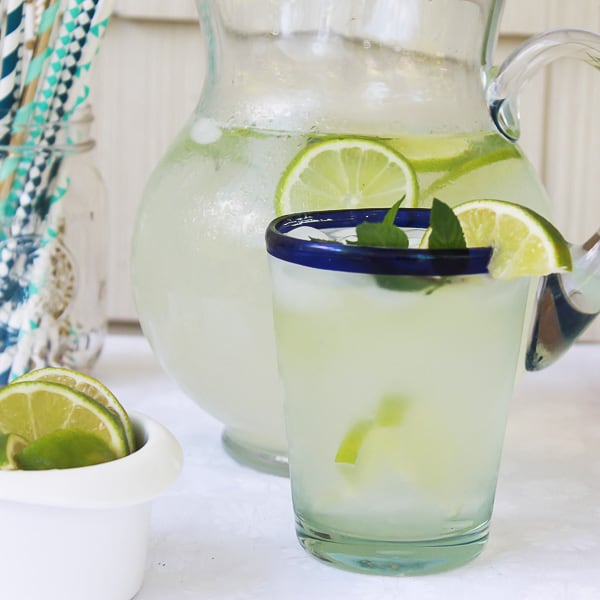 This easy limeade recipe is so quick to make you'll have plenty of time to fuss over the important stuff,
like brushing up on your ladder ball skills before the guests arrive.
Don't you love those cute paper straws?  You can find them in our shop
---
Lazy Day Limeade
Juice from 6 large limes or 12 Tbs of store bought lime juice (in the plastic lime)
4 cups cold water
2 cups of simple syrup (boil one cup of water, add one cup of sugar, stir until sugar is dissolved. This can be made a day ahead)
Fresh lime slices and mint leaves for garnish (if you're feeling fancy)
Fill a pitcher with ice, add all the ingredients and stir.   Easy peasy, limey squeezy!
---