How to NOT Ruin Your First Haven Conference
Are you attending The Haven Conference for the first time but are so nervous you want to throw up? Here are my tips on how to NOT ruin your first Haven Conference! Pardon the lack of pics, I always forget to take them. This year I will be taking pics with everyone, you've been warned!
This will be my fifth year attending Haven and I am sure it's going to be the best Haven ever! The classes all sound great, the sponsors and brands are pulling out all the stops, and so many of my blogging buddies will be there!
Mostly, though, I am so excited because I am a Haven Mentor this year and the people in my group (my mentees?) are so creative and amazing! Seriously, I haven't even met them in "real life" yet and I am already impressed with them and can't wait to discuss being entrepreneurs, working with brands, promoting business on social media and whatever else we decide to chat about!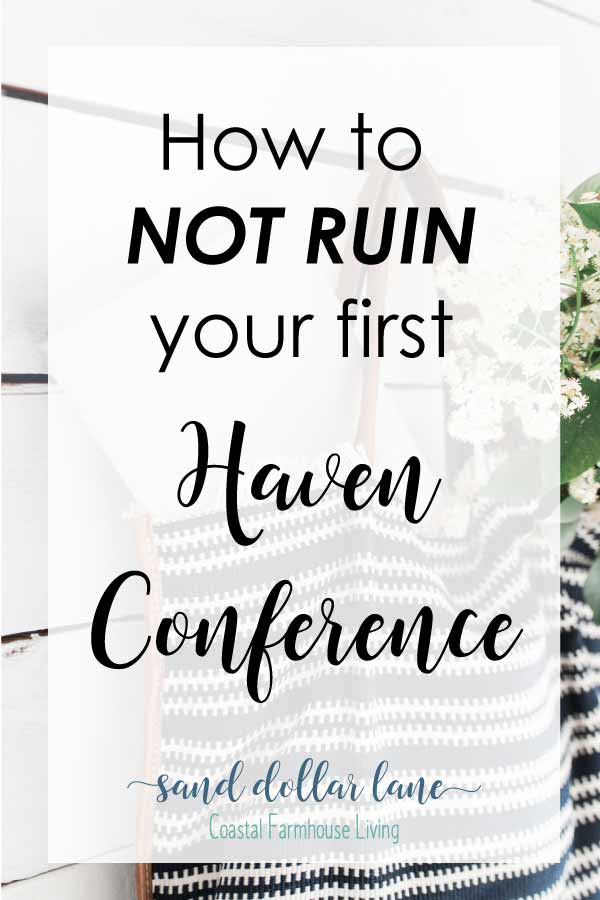 I truly am so looking forward to the conference. It has become a highlight of my year! But, it wasn't always like that and I want to help you not make the same mistakes I did my first year (I think it was 2013!). I have to let you in my dirty little secret. Ok, that's a bit dramatic, it's not that bad, but it is something that I am embarrassed about. I am only sharing this because it may help you.
Here it is- I ruined my first Haven conference for myself.
I could have been hanging out with my friends that I had known online for years and finally got to spend time face to face with them. Instead, I hid in my room.

I skipped sessions I wanted to attend because I was too afraid to walk into a room full of people I didn't know.

I didn't talk to hardly any sponsors because I didn't know what to say. (Except for those Osborne guys, they were a hoot!)

You all, I left the conference early. Really. My insecurities and anxiety totally got the best (or worst) of me and I just couldn't stay a second longer. Even worse, I didn't even say goodbye to anyone! Looking back, it seems a bit silly but at the time I was so uncomfortable and felt like I didn't belong there.
Which brings me to my first and most important tip.
1. Don't let your insecurities ruin it!
No one understands more than I do! It's your first Haven Conference, you are uncomfortable or nervous, you can work yourself right into a tight knot if you allow yourself to fret over it. I am here to tell you that you won't be alone unless you decide to be alone. If you decide to hang out with other people (and you will want to, these are your people!) there are plenty of opportunities. Let yourself have a good time, let yourself meet new friends, let yourself go a little out of your comfort zone. I truly wish that I had done that the first year I went! I have every time since and always have a great time and have met the most amazing people! Some of my closest "real life" friends are people that I met at Haven.
2. Make friends ahead of time-
Since it's your first Haven Conference, you probably don't know anyone. You may not be able to meet up with other bloggers ahead of time but you can "meet" on social media. The Haven Mavens Facebook page is a great place to chat with other mavens. Or if there is someone who you follow on social media that you want to meet in person, make a connection with them. Shoot them a pm letting them know you're looking forward to meeting them at Haven.
3. Attend your mentor group meet ups-
Of course, your mentor group is a great opportunity to get to know each other. I love the mentor program! This year, mentor groups will be doing a quick meet up at the Welcome Reception on Thursday. So even if you don't know a single person, it won't be that way for long. You'll be meeting the peeps in your group as soon as the party starts! We'll also be meeting Friday afternoon, Saturday morning and Saturday afternoon. Attend those sessions! The more often you get together with the people in your mentor group the more likely you'll make a connection with them.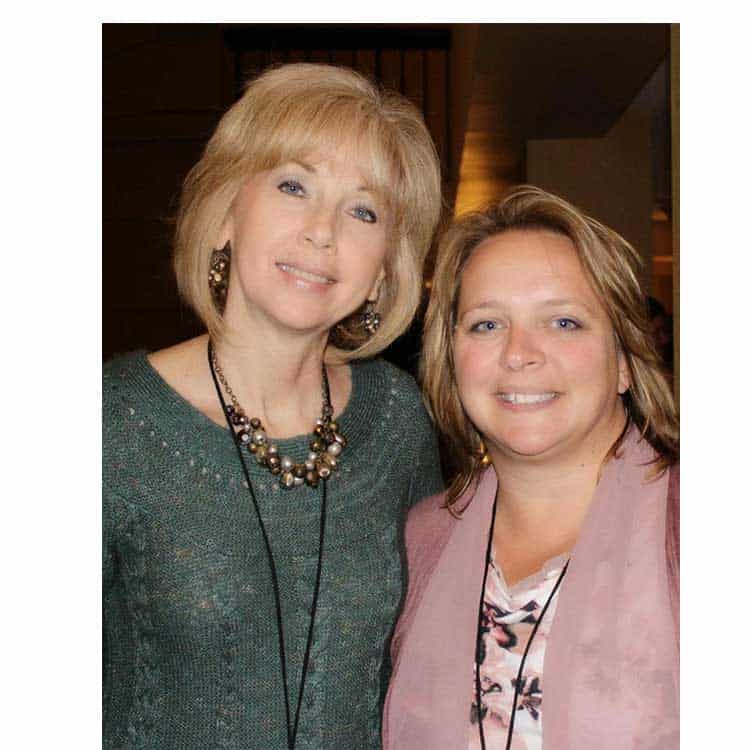 4. What to wear-
A lot of people ask about how to dress. I think you should dress however you are comfortable, especially if you are really nervous. Wearing clothes that you aren't comfortable in will only exasperate that. I would say that most people dress business casual but it ranges from dressy to capris/Chuck Taylors (that's me, lol!). Of all the people I have met the four times I attended, I couldn't tell you what any of them wore! So you do you!
Side note- You will want to bring comfortable shoes for sure. Some rooms are hot, some are cool, it's best to dress in layers.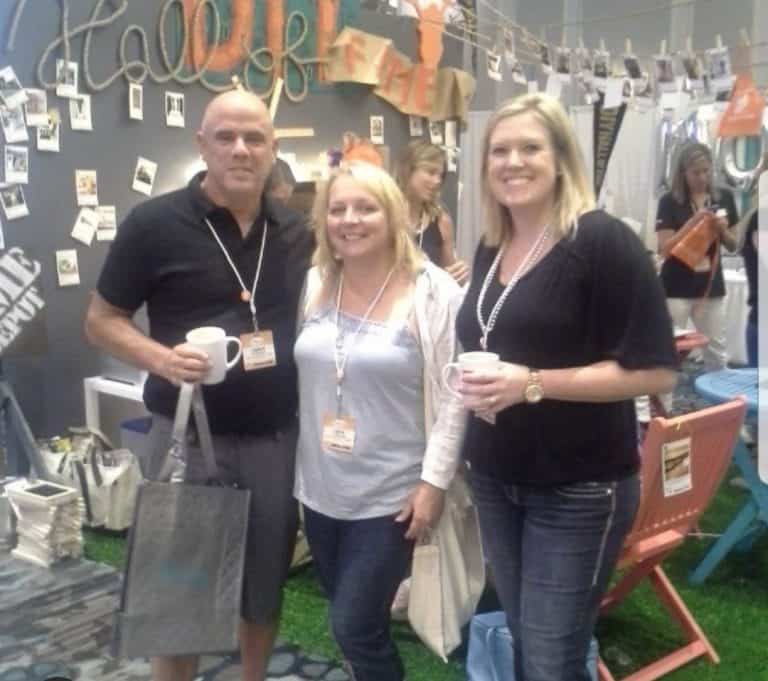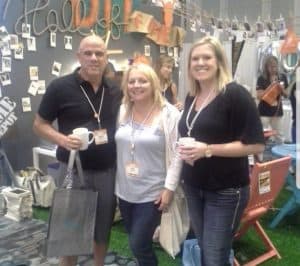 5. Be friendly-
I know it's hard to go up to enter a huge room full of gorgeous people and try to strike up a conversation. But, if you walk around not making eye contact you're going to come off as unapproachable which is exactly what you don't want! Be friendly, smile at people you pass in the hallways, ask the lady next to you in class how's she enjoying the conference. If you see someone you recognize, say hello! I have never heard anyone at Haven tell someone "go away, don't talk to me!". That person that you are nervous to talk to may be as uncomfortable as you are and wishing someone would say hello!
6. Safe Spots-
In case of a freak show on ice emergency (like you're about to hide in your room for the rest of the day!) here are a couple safe bets that I know you can do.
Talk to the sponsors! They are super friendly and they are there to chat it up with you! Ask them questions, try out their products, take a selfie in their booth! Have fun!
Head to the coffee bar, there's bound to be someone else there and what's easier to talk about than your mutual love of caffeine?!
Find your mentor. We're all taking this mentor roll pretty serious so I know that your mentor will welcome you into any discussion they are having and introduce you to whomever they are talking to.
Find me! Seriously, you can hang with me, I'll be the one in Chucks 😛
If you haven't met Karianne from Thistlewood yet, you will. She's the most loving, funny, humble person in the world. If you are about to pack your bags early and make a run for it, find Karianne first. I promise she will have you ready to take on the rest of the conference like the rock star you are.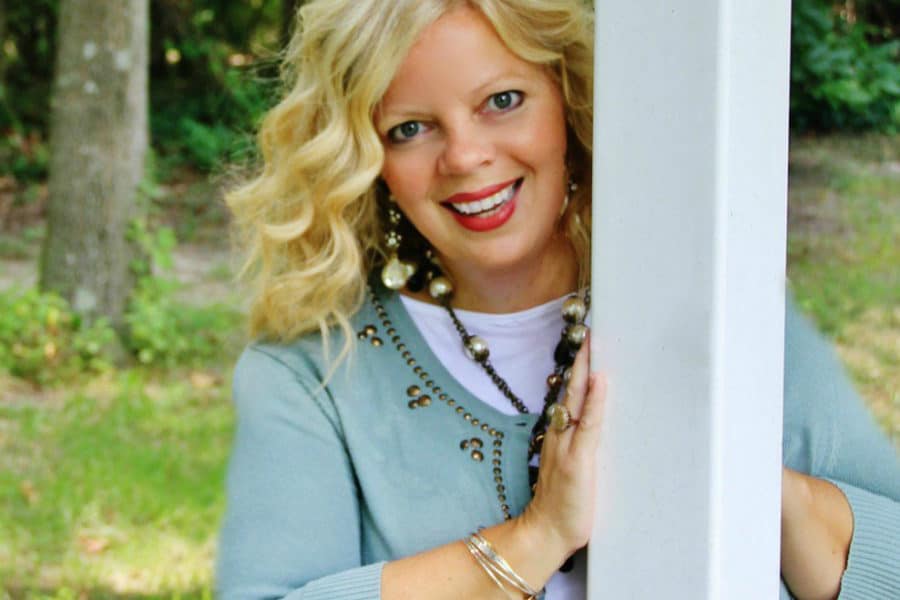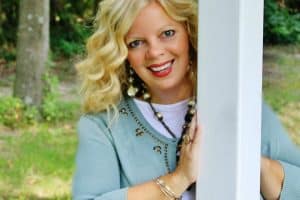 I hope I have helped eliminate some anxiety for you! You've got this, friend! Really, you do! I can't wait to see you, it's going to be amazing!